Welcome to the SwitchArcade Roundup for June 8th, where we're covering the last few days of new eShop releases, some news on upcoming games, and warning you about the sales that are set to expire. You know what I'm going to do this weekend? I'm going to dive into my Switch backlog, and just sink a bunch of time into some games that need to be played, while also watching a lot of baseball. That sounds like fun. Good luck to my Texas Tech Red Raiders in the NCAA Super Regional! Let's get right into the good stuff:
News
Pool Panic will release July 19th
Adult Swim's next release is the strange new game of billiards, Pool Panic, and I'm really looking forward to checking out all of its strangeness. And I won't have to wait long to do so…and you won't, either! Adult Swim announced today that Pool Panic is releasing on July 19th on the Switch, and also Windows, but this isn't PCGamerArcade.
Bomb Chicken will release on June 28th
This just popped up on the eShop: the bomb-laying puzzle platformer from Nitrome, making their eShop debut, hits on June 28th for $14.99. Lay bombs and use them to blow stuff up…or as barricades, and platforms, and weights, and so many more absurd things that bombs don't normally do. I'm excited for this one!
RBI Baseball 18 finally hits Switch next week
Other platforms got the latest entry in MLB's revival of RBI Baseball, but the Switch version lagged behind other ones. The good news is that Switch owners will finally get their chance to play this one on June 14th, next Thursday, with a physical release happening later in the summer. They added a lot of features to this entry, and I'm curious to see if they keep iterating and improving on the experience around the "let's bring back RBI Baseball for better or worse" gameplay that this title has.
(1/2) R.B.I. Switch Fans,

We are pleased to announce that #RBIGAME for Nintendo Switch has been approved by Nintendo & is scheduled for a digital release via the Nintendo eShop on June 14. Europe and Japan should release on the Nintendo eShop the following week… pic.twitter.com/znlUapI8nY

— R.B.I. Baseball 18 (@RBIGAME) June 8, 2018
New Releases
Sushi Striker: The Way of Sushido ($49.99)
A new Nintendo game! This one, released simultaneously on 3DS and Switch, has you making matches with sushi and fighting other people in a world where sushi was outlawed. There is a demo, and the game has online play! Also, the game spends like five minutes setting up the story with an animated cutscene showing how sushi is amazing and that the world fought over it before getting you into a single match of the game. It's a nutty concept, and I'm pretty sure the game was meant for Wii U, as it's extremely touchscreen-based. Nobody would pay $50 for this on mobile, but slap the Nintendo name on there and release it on a 'real' system, and well…
The demo is pretty meaty (rimshot) so you can get a good taste (rimshot) before you sink your teeth into this one. (Carter is escorted from TouchArcade Tower)
Operation Hardcore ($12.99)
Do you like 2D run 'n gun action games? This looks like it's somewhere between Contra while having a slower pace,and a dude who looks like redhead Mario as a protagonist. This should be fun for a bit of shooting all enemies and/or robots goodness.
Samurai Defender Ninja Warfare ($7.99)
More samurai games this week! This castle defense game has you deploying your waves of defenses against oncoming attackers, with the ability to fire a ton of arrows and summon entire walls of troops. It looks like the game gets a bit crazy and intense, so this looks like it might be worth your time if you enjoy the castle defense genre.
Iro Hero ($12.99)
Perhaps we're just in a great time for anybody who enjoys shoot 'em ups, but the Switch is getting a ton of cool ones. This game unfortunately has poor timing with Ikaruga just releasing, and it boasting a similar color-swapping mechanic, but here you have four different colors that you can switch between.
A Magical High School Girl ($14.99)
It's a roguelike where you play as, well, a magical high school girl. She can craft spells, and you can name them whatever you want, with the properties based on what you name them. So while there's value in creating ridiculous spell names, you'll have to find the proper phrases to make the right spells.
Banner Saga 2 ($19.99)
Stoic's second entry in their turn-based strategy RPG trilogy, with its distinctive hand-drawn animation, is out now on Switch. The final game in the trilogy should release this year. You'll want to beat both games before you play the third, as your choices in the first game carry to the second one (if you wish) and so on to the third game. This series has been popular and critically acclaimed, and you can find out for yourself why on the Switch!
THE Number Puzzle ($4.99)
It's sudoku with some twists and crazy grids. Also, I like the name, I'm sure this one will be a hit with fans of The Ohio State University.
KADOBAT WARS ($3.89)
Are you tired of card battlers where you have to wait for each player to take their turn? I know I am. This one has you battling out with your deck of cards against a CPU or human opponent as both players accumulate energy in real time.
D/Generation: The Original ($14.99)
The HD version of this came out back in March, but if you prefer playing the original versions of games as opposed to their remasters, this is for you. This isometric action-adventure game has you shooting lasers that shoot off of walls, trying to solve puzzles, rescue surviving Genoq employees, and deal with the dangerous defenses that thwart you from progressing through the building.
ACA NEOGEO RIDING HERO ($7.99)
Hey, here's HAMSTER's release of the week. 2D motorcycle racing action is here, though I think no genre has aged quite as much as racing games in the transition from 2D to 3D. Go and play something like Horizon Chase and then go play the original games. A lot of 'em are rough. Even the modern 2D ones whip many of the original 2D games. Same with Super Mario Kart compared to all the future Mario Kart games. Just, light years ahead. Purchase this for the unintentionally hilarious screenshots, I suppose.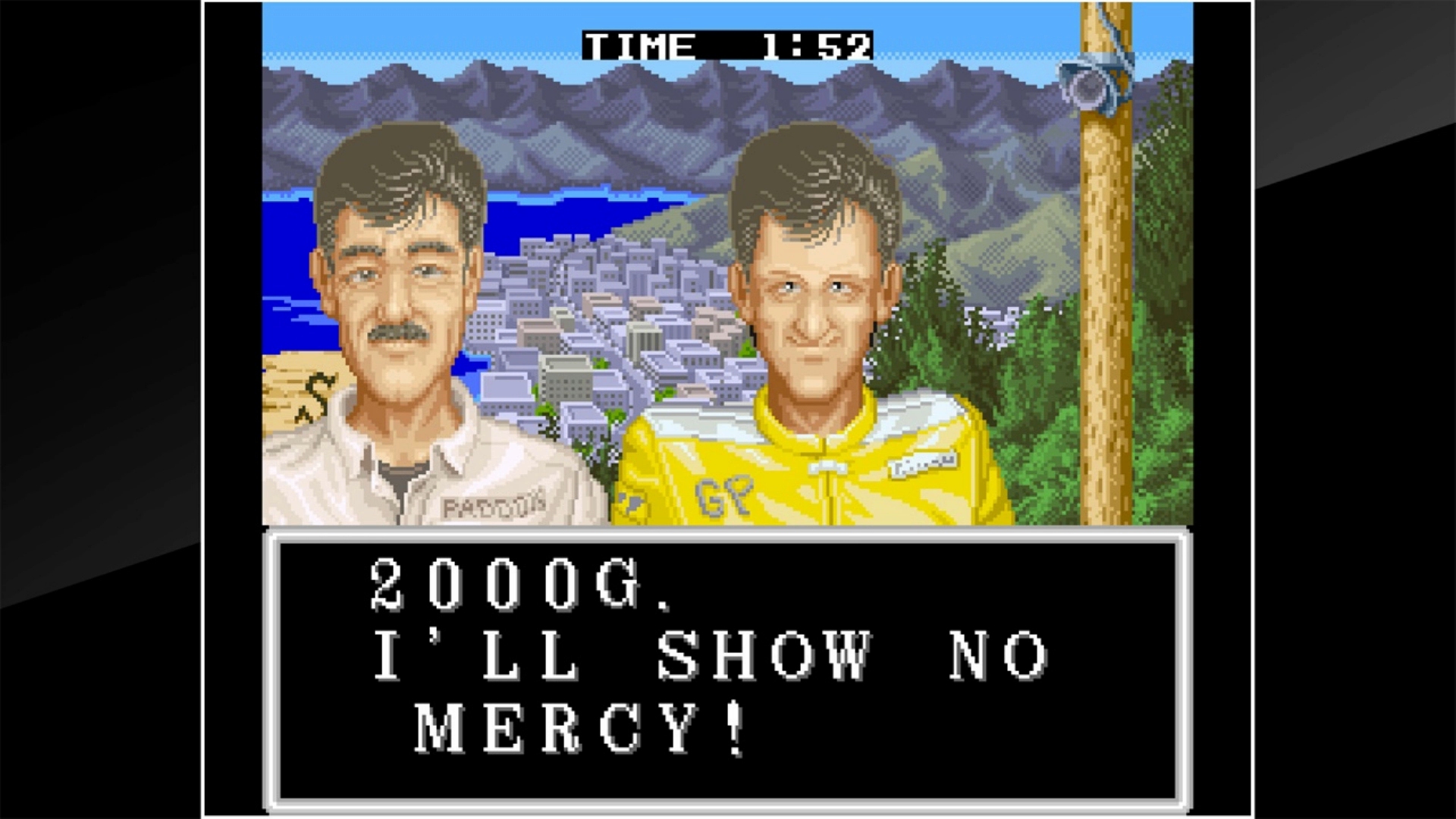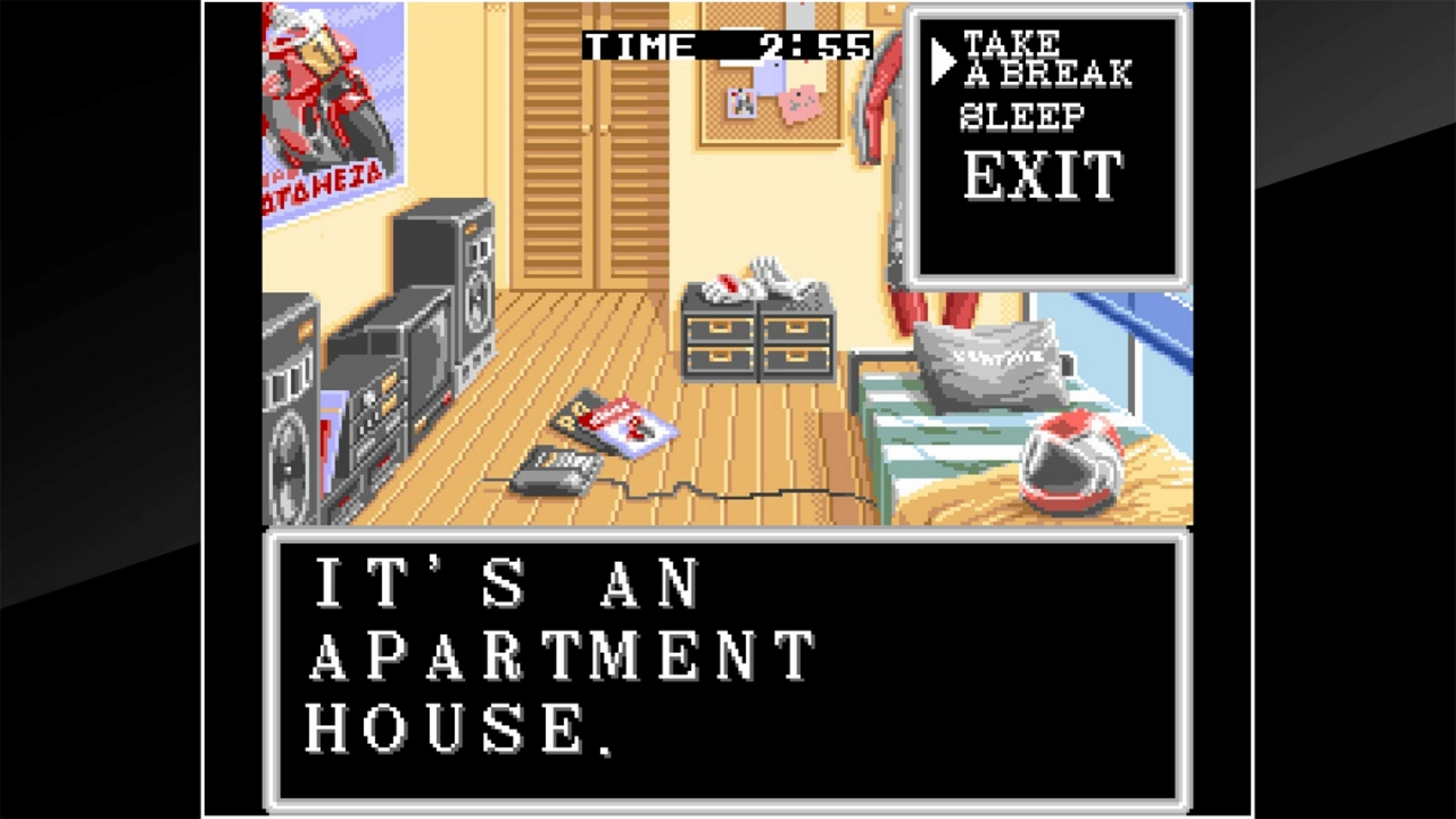 GRIDD Retroenhanced ($11.99)
This Kongregate-published on-rails shooter has you flying through neon "hacker" environments, blasting your way through procedurally-generated environments, trying to rack up high scores. Looks like intense fun, and it's got a kicking synthwave soundtrack to match:
Shape of the World ($14.99)
I guess this is what you would describe as a walking simulator, where you get to explore a beautiful environment. The game promises no clock or dangers preventing you from exploring the world. Might not be to your taste if you prefer conflict and strife in your games, but it looks gorgeous.
Legendary Eleven ($9.99)
If you're not into sportsball (or are in America) then the reason you're seeing all these soccer games pop up is because the World Cup is happening soon. This soccer game boasts inspiration from "the golden age of soccer" from the 1970s to the 1990s, and features 3D graphics to go with its soccer gameplay. Now here's the thing – will this out-do FIFA? Good question. But it is a lot cheaper.
One Strike ($4.99)
This 2D fighting samurai game is giving me some real Bushido Blade vibes, particularly since you only have one life to win the battle with. Though, I don't think you have quite the same damage system, such as getting your legs cut down but still winning, and going on to still fight. Also, I think a secret character had a gun in that game. Anyway, this is a 2D pixel art take on high-stakes samurai action, complete with teams of samurai going after each other King of Fighters style, and hopefully nobody brought a gun to the sword fight. For the swordfighters' sakes.
Otto ($4.99)
Help the eponymous blue furball get from one side of the screen to the other while avoiding hazards and collecting the nuts in the level. I'm intrigued by the use of Joy-Con controls here, where you can use them to act like you're pulling the rope through the world. Depending on how it's implemented, it could be really, really cool.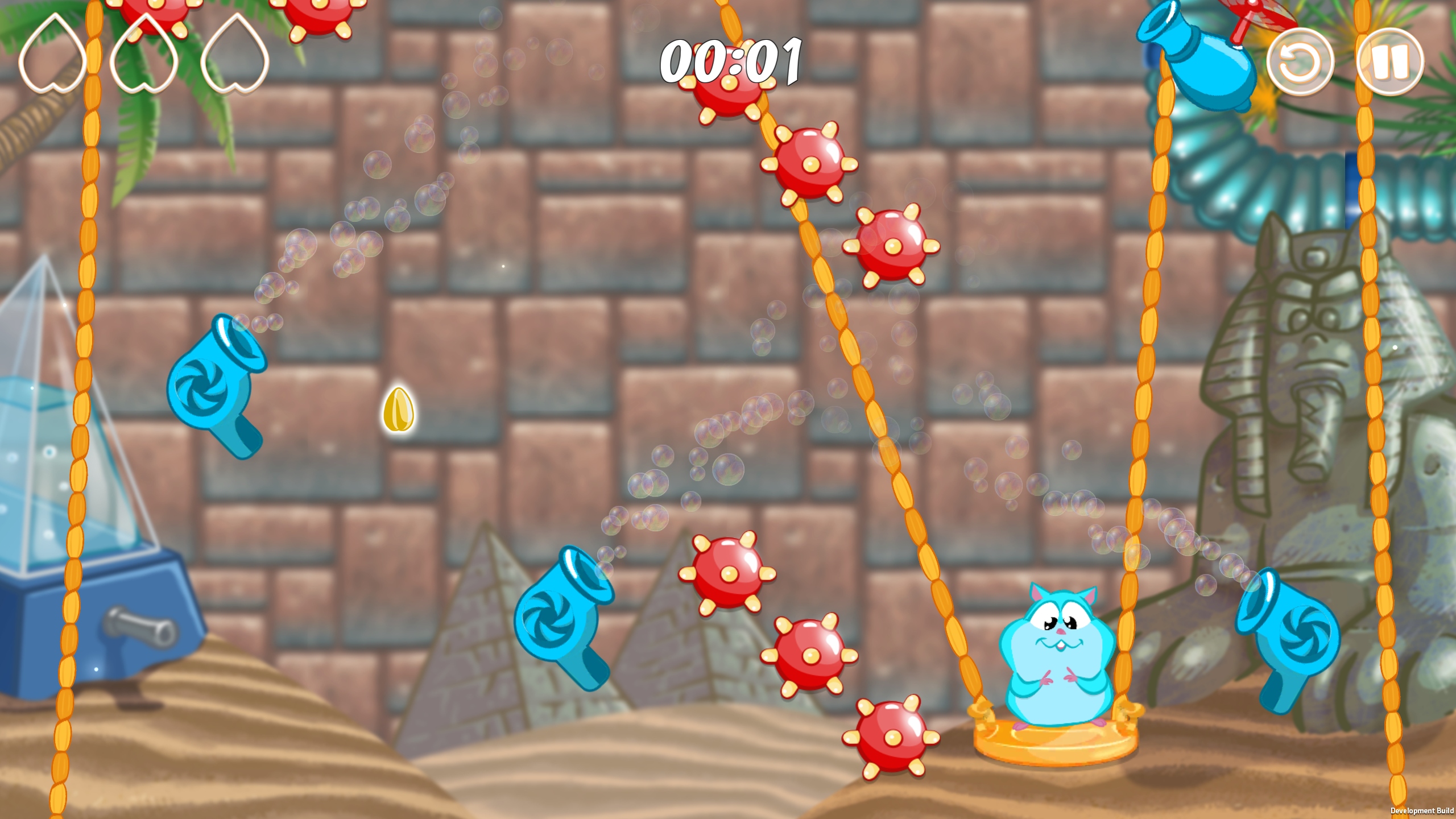 Parallel ($9.99)
Your brain isn't working hard enough, clearly. Here's a platformer where you control two characters, one on each side of the screen, and you have to make sure both make it to the end of the level without undergoing any further harm. Good luck with that. But you know what's really difficult? Finding a friend who will play with you. No thanks, I'll try to do it all myself.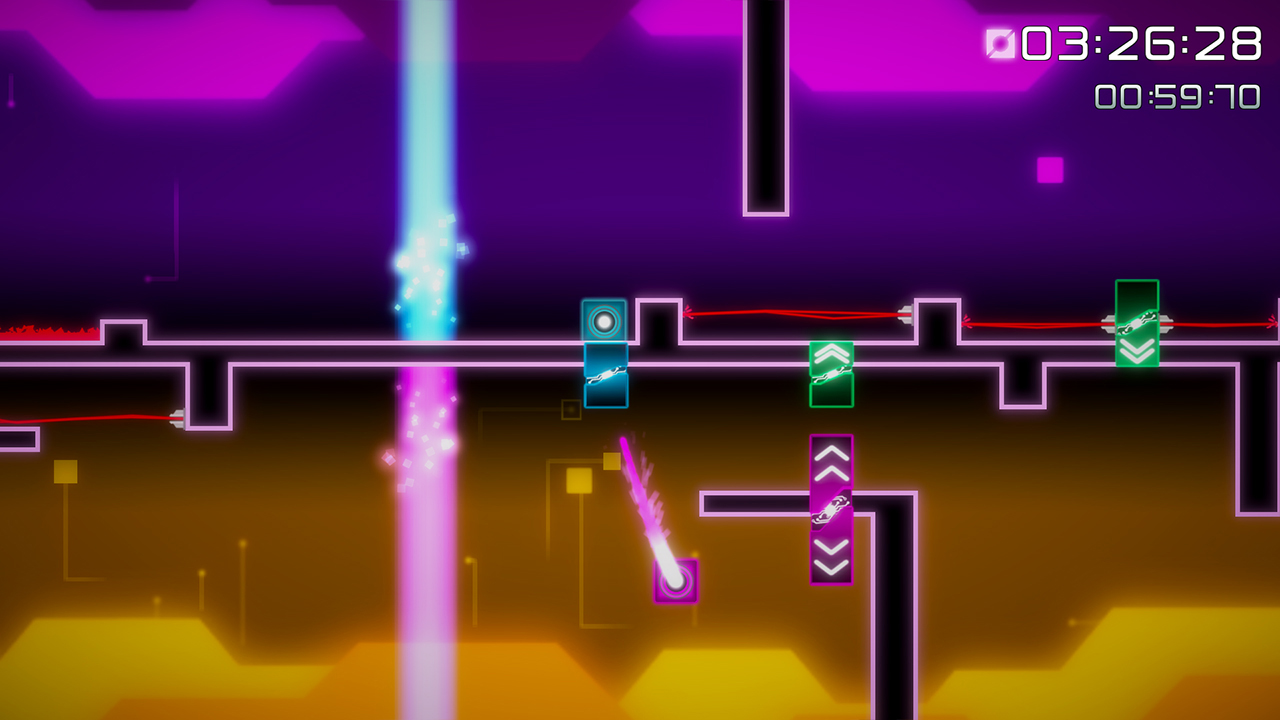 Sales Ending Saturday, Sunday, or Monday
Rock'N Racing Off Road DX ($6.39 from $7.99 until June 9)
ClusterPuck 99 ($7.49 from $9.99 until June 10)
Shu ($7.49 from $9.99 until June 10)
36 Fragments of Midnight ($2.24 from $2.99 until June 10)
I and Me ($7.49 from $9.99 until June 10)
Agatha Knife ($9.59 from $11.99 until June 11)
Perfect Angle ($6.99 from $9.99 until June 11)
Zotrix: Solar Division ($13.49 from $14.99 until June 11)
Keep an eye out every weekday for more SwitchArcade Roundups! We want to hear your feedback on Nintendo Switch coverage on TouchArcade. Comment below or tweet us with your thoughts!