Each and every day new mobile games are hitting the App Store, and so each week we put together a big old list of all the best new releases of the past seven days. Back in the day the App Store would showcase the same games for a week, and then refresh those features each Thursday. Because of that developers got into the habit of releasing their games throughout Wednesday or very early Thursday in order to hopefully get one of those coveted features spots. Nowadays the App Store refreshes constantly, so the need for everyone to release all on the same day has diminished. Still, we've kept our weekly Wednesday night format as for years that's the time people knew to check TouchArcade for the list of new games. And so without further ado please check out the full list of this week's new games below, and let us know in the comments section which games you'll be picking up!
---
BattleHand Heroes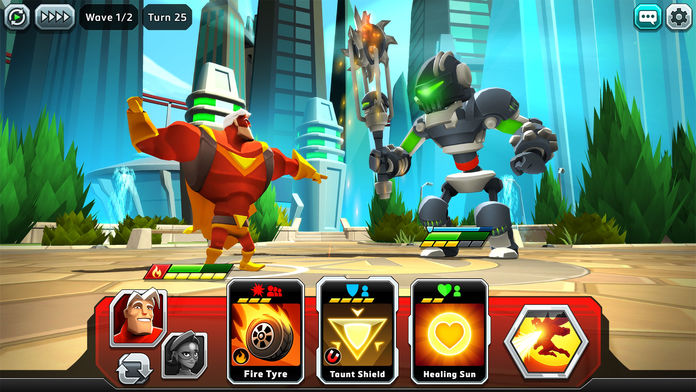 iTunes Description
Calling all Super Heroes!

The interdimensional being Omega has settled in Silver City to bring chaos and destruction. Crime is through the roof!

Take Mr. Sunshine and his incredible powers and build a team of Heroes known as The Sentinels to take back the city from evil.

From Kitty Karma to Cloud-9, rally a team of Heroes and save the world!
Forum Thread: BattleHand Heroes (by Kongregate)
---
Deploy and Destroy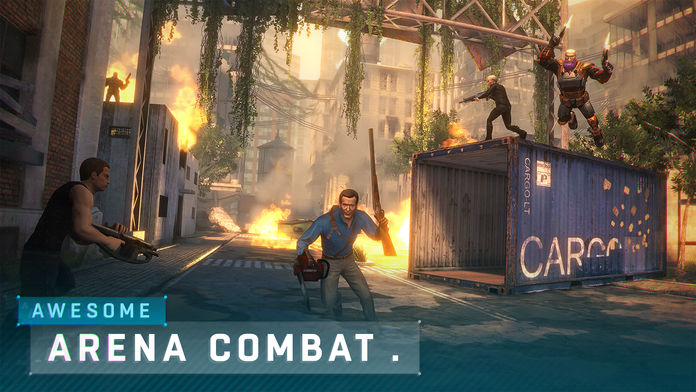 iTunes Description
Welcome to Deploy and Destroy ft. Ash vs. Evil Dead and Divergent.

Dive into the terrifying fun of Ash vs. Evil Dead and the post-apocalyptic locations of Divergent. With its awesome graphic quality, cinematic arenas, PC-quality visual effects, and Hollywood action characters in addition to customizable original characters… "Deploy and Destroy" has it all.
Forum Thread: Deploy and Destroy (by Apps Ministry)
---
Dungeon Maker: Dark Lord
iTunes Description
Prepare for battle – a mob of heroes is about to invade your territory!
Build traps facilities in your dungeon, hire monsters, discover relics with mysterious power, and protect your dungeon from heroes that came to take you down.
Forum Thread: Dungeon Maker : Dark Lord (by GameCoaster)
---
Eden Obscura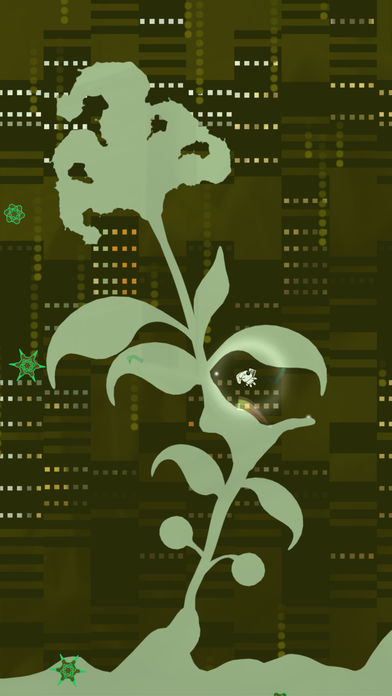 iTunes Description
Welcome to a paradise of sound and life.
Journey to the garden of sound and life, a mysterious and artistic place full of the extraordinary!

Eden Obscura, named after the historic camera obscura, is quite literally "light" entertainment; it uses the camera in your phone to create interactive visual effects while you jump around the screen gathering pollen to grow surreal artistic plants and landscapes in a world that is like no other. Vibrant colors combined with eclectic and sophisticated electronic music take you on an artistic and mind expanding journey, while at the same time it is quite simply a ton of fun to play.
Forum Thread: Eden Obscura (by Q-Games)
---
Epic Skater 2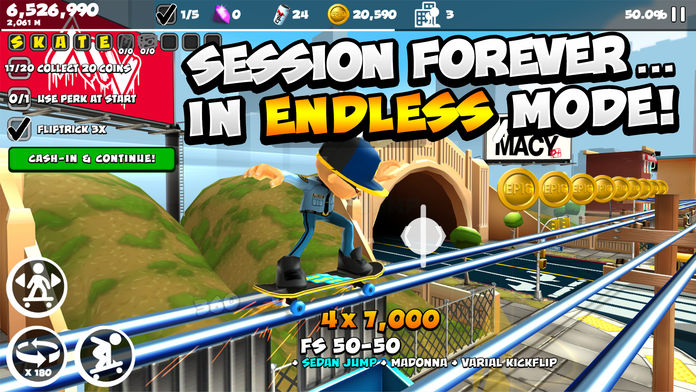 iTunes Description
Epic Skater is back, rebuilt from the ground up and bigger than ever! Thank you for your feedback!

Hop in, unlock and upgrade all of your tricks to land the biggest combos!

Play the way you want! Look the way you want in Epic Skater 2!

Explore the Streets of Epicwood. Launch up to the Rooftops for a long half pipe session, or cruise down to the Subways to catch every rail.
Forum Thread: Epic Skater 2 (by Your Daily Fill)
---
Escape Zombie Land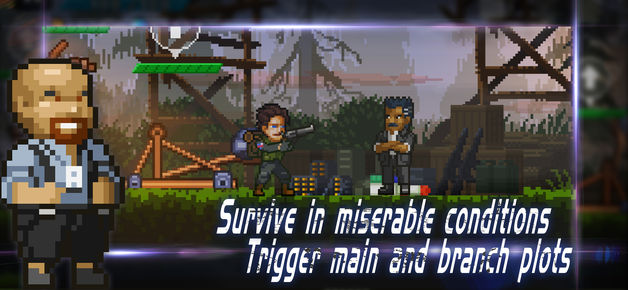 iTunes Description
"Escape Zombie Land' is an Armageddon (zombie) theme, the pixel style horizontal action RPG game.

The hero of the game is trapped in a world surrounded by zombies. The only friend for him is a dog. In order to find his lost families, hero steps on the road of no return with arms and also determination.

Fight against the zombie army that come in 35 different shapes with the help of various weapons.
Experience diverse challenges, solve more than 10 original puzzles and avoid 30 different traps.
Forum Thread: Escape Zombie Land (by Boltfish)
---
Faraway 3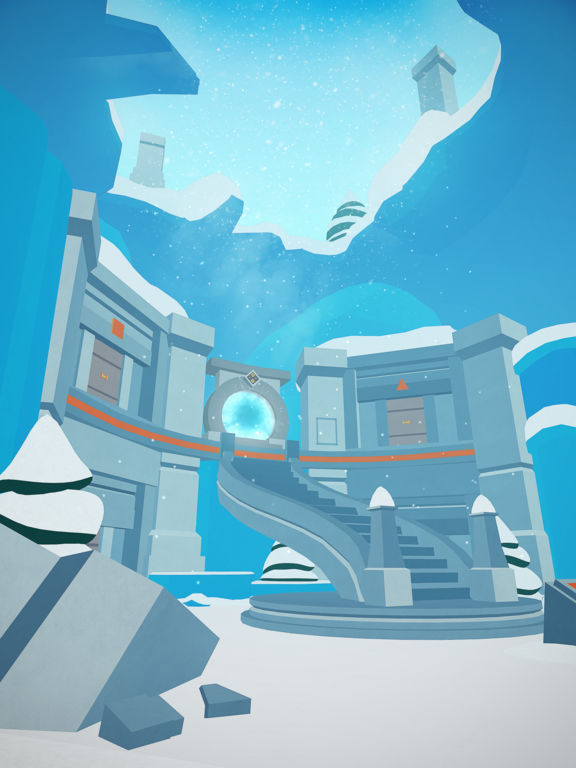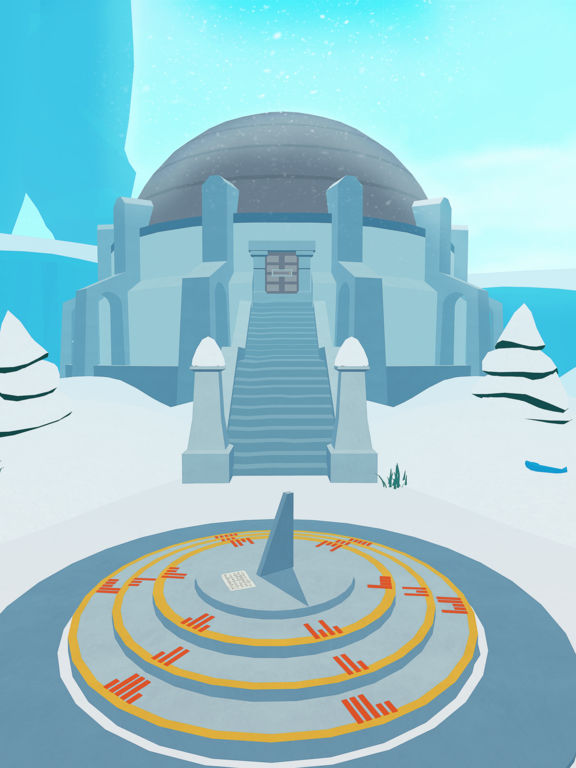 iTunes Description
Escape all-new distant places in Faraway 3: Arctic Escape that are full of mind-bending puzzles and new exciting locations to explore. This room escape game will challenge your puzzle solving ability. Sequel to one of the all-time best escape games with over a million players! A room escape puzzle game that will completely challenge your mind, captivate you & offer hours of amazing mobile gaming entertainment.
Forum Thread: Faraway 3: Arctic Escape (By Pine Studio/Snapbreak)
---
Head Smash Zombie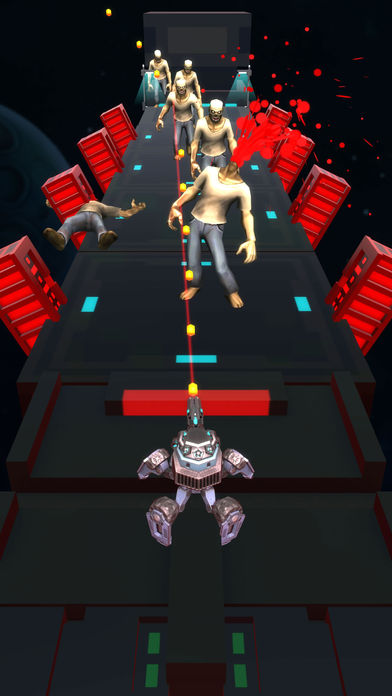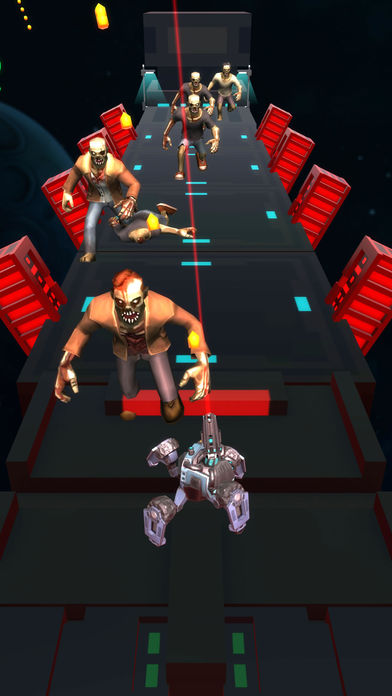 iTunes Description
"Head Smash Zombie" is a terrifying shooting game with sci-fi style in space.
AR is included, you can play with zombies in real world.
Zombies are cartoon style with lots of cartoon blood.

It is easy to learn: slide the screen to aim. The machine gun will automatic fire.
It is hard to master: You must shoot zombie's head, or they will NOT die.
Forum Thread: Head Smash Zombie (by Xi You Di Wang Limited)
---
Ninja Kid AR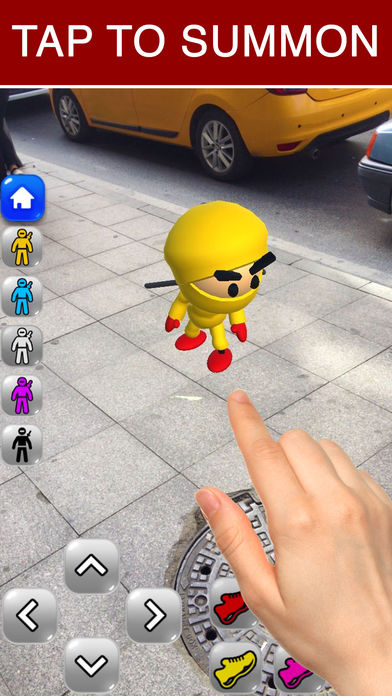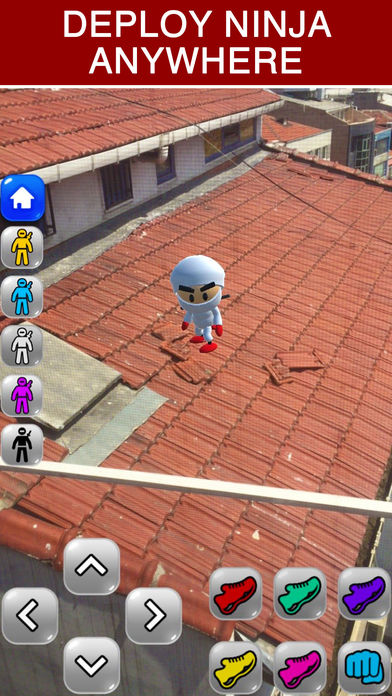 iTunes Description
Ninja Kid from Ninja Kid vs Zombies is back. Finally a ninja kid in your phone which you can summon with the latest Augmented Reality technology.

Place it on your table, floor or even out at cafe where ever you want. The app is not marker based which means just one tap on anywhere is enough. Control and move him around and make him makes his amazing Ninja moves which are kicking, acrobatics and power punch. Change the color of the uniform and see him come to life.
Forum Thread: Ninja Kid AR: Augmented Action (by Volkan Kutlubay)
---
Odysseus Kosmos – Episode 1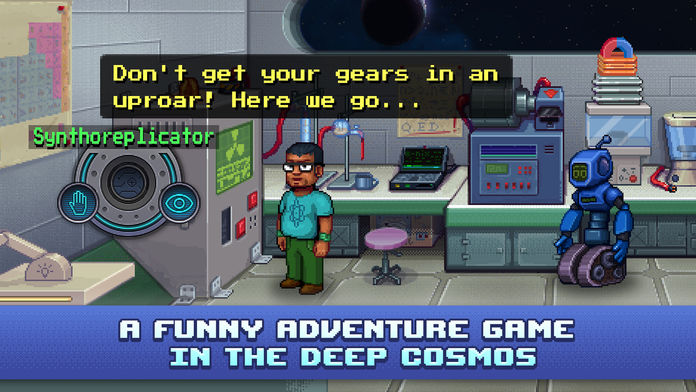 iTunes Description
Odysseus Kosmos and his Robot Quest it's a traditional 2D point'n'click game with retro-pixel style graphics. You are the ship engineer Odysseus Kosmos; you and your service robot Barton Quest are stuck in deep space near a black hole, all by yourselves. Your shipmates are down on the surface of a planet where time moves far, far slower and you, along with your robot, have been waiting for years for them to return to your orbital station. You were used to your comfortable boredom, but then the ship starts acting funny: it looks like this mysterious black hole affect your ship in strange and unexpected ways, cutting off your communications and threatening with de-orbiting the station and sending you stranded into deep space… unless you can do something to stop it!
Forum Thread: Odysseus Kosmos – Episode 1 (by HeroCraft Ltd.)
---
One Deck Dungeon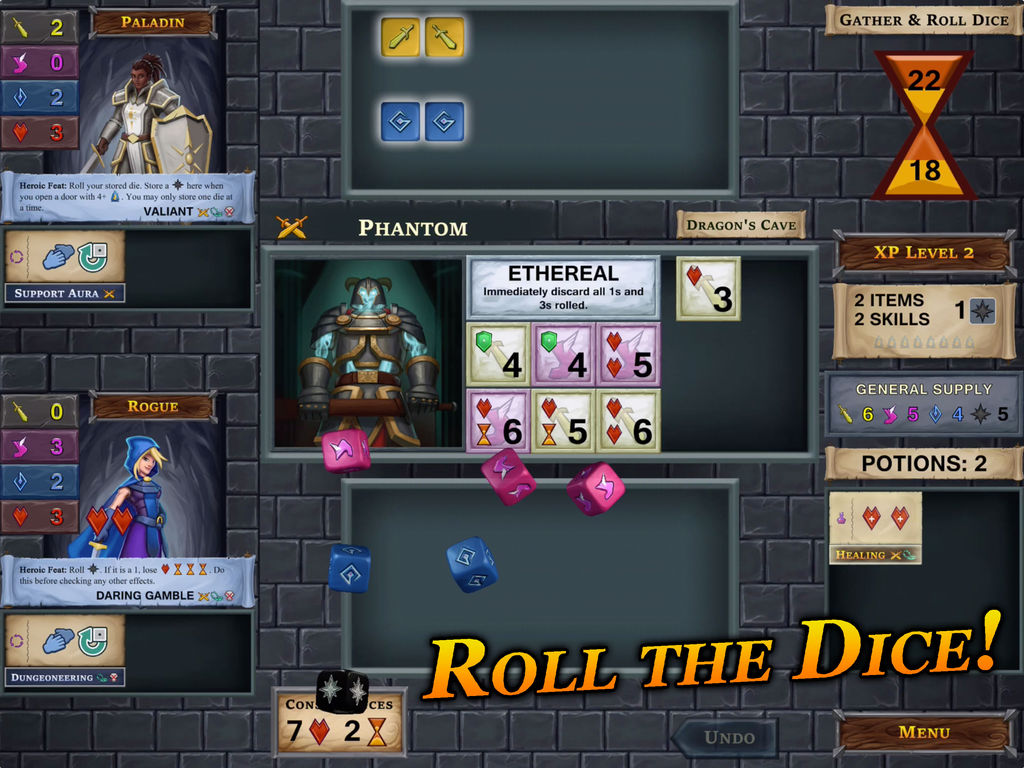 iTunes Description
Adventure calls… but you don't always have time to spend hours optimizing your character sheet or managing your inventory! One Deck Dungeon lets you jump right in to bashing down doors, rolling dice, and squashing baddies with style. Get a full roguelike game experience, boiled down to its essence, and captured in a single deck of cards and a handful of dice!
Forum Thread: One Deck Dungeon (by Handelabra Studio)
---
Planet Soccer 2018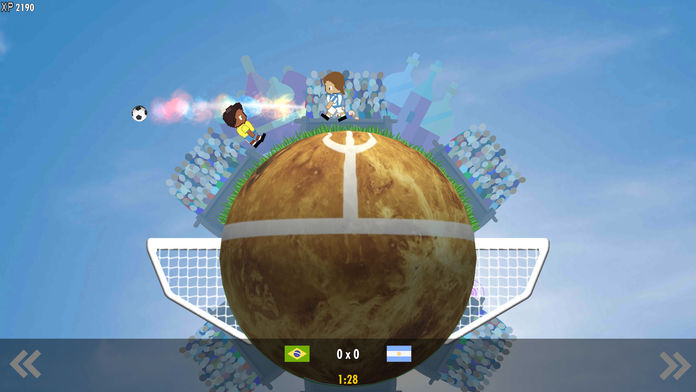 iTunes Description
Play a happy physics' soccer with super simple controls. The planetary field affects the ball creating different situations. You choose left or right to control your player. Kicks are automatic but the timing and precision are yours.
Win the matches and you can be the Champion.
Play against the CPU or with a friend, with the two players mode.
Forum Thread: Planet Soccer 2018 (by Invent4)
---
Pocket Run Pool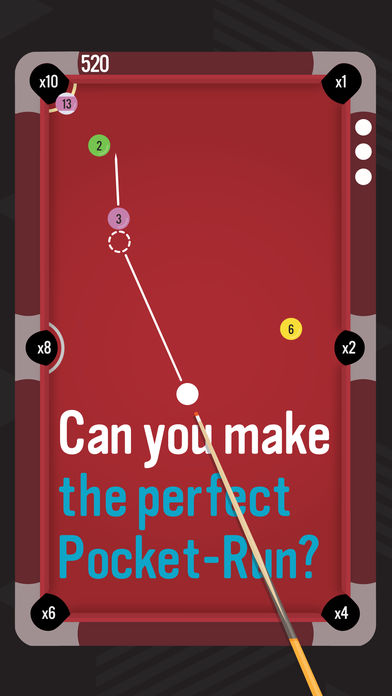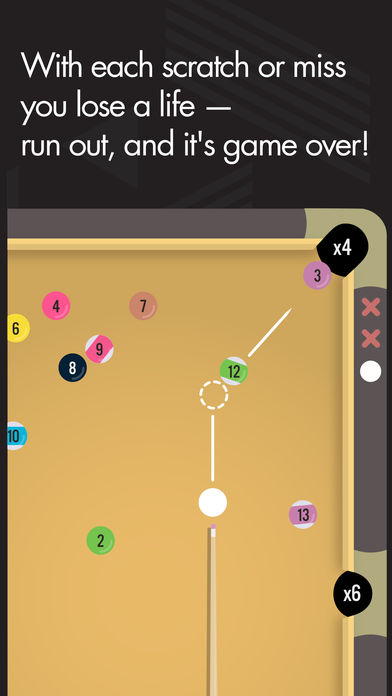 iTunes Description
The return of arcade pool from the creator of Really Bad Chess and Flipflop Solitaire.

Pocket-Run Pool combines 8-ball pool with the thrill of a chasing the perfect highscore. In Pocket-Run, your goal is to sink all the balls, but where and when you sink them is what matters most! With each pocketed ball, you're awarded points based on the pocket you sunk. So sink carefully, but watch out, with each miss or scratch you lose a life — run out before you finish the table and it's game over.

Compete against yourself, the world, or the bank in a variety of thrilling game modes! Can you make the perfect pocket-run? Arcade pool is back!
Forum Thread: Pocket Run Pool (by Zach Gage)
---
Scalak
iTunes Description
Hey, Hamster here. I made PUSH, Zenge and Art Of Gravity.

GOAL: Fill up the figures. Relax. Have fun. HOW TO DO THAT?
-Match shapes.
-Find patterns.
-Use spatial awareness.
-A bit of rotation and logical thinking.

Scalak contains 90 levels and is packed with ever evolving game flow that will let you feel quite good about yourself.
Forum Thread: Scalak (by Hamster On Coke Games)
---
Sir Questionnaire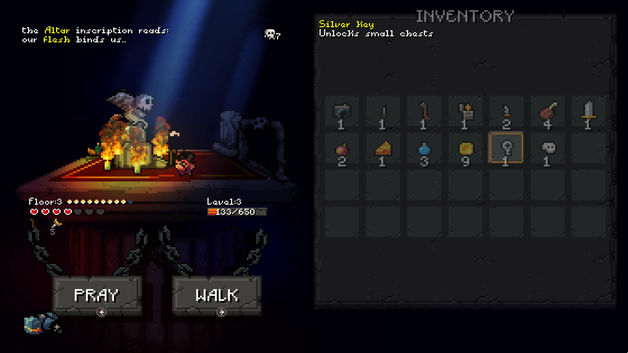 iTunes Description
Sir Questionnaire is a turn-based hack'n'slash game, where you enter a dungeon full of loot, creatures and mystery. Each room gives you two options to choose from, choose wisely and survive room after room, collecting loot which will help you defeat more and bigger monsters as you venture deeper into the dungeon!

Take pictures of your various encounters and complete your codex with information on the various entities that roam the dungeon. Take on Quests as you enter every game, ranging from easy to hard, with each quest type giving you a reward for your next game. The harder the quest, the bigger the reward, so again: choose wisely!

Learn monster weaknesses, alternate uses for the many items in the game, and uncover secret items and hidden area's in this procedurally generated adventure
Forum Thread: Sir Questionnaire (by Orange Pixel)
---
Stickman Soccer 2018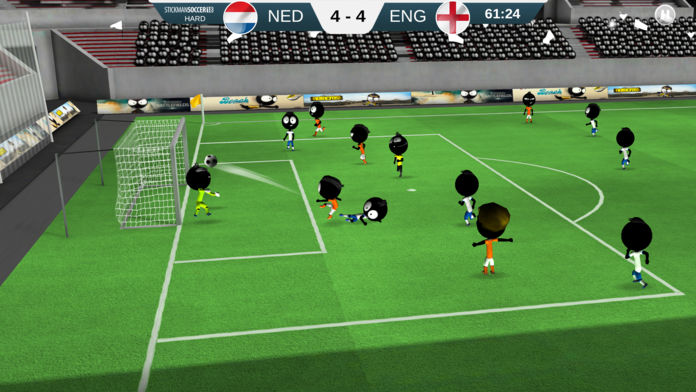 iTunes Description
Stickman Soccer 2018 is the brand new and better than ever sequel to the award winning Stickman Soccer with more than 75 million players. Experience pure soccer fun with fast paced arcade gameplay, an astonishing atmosphere, stunning smooth animations, simple controls, insane action and tons of replay value in this from the ground up redesigned Soccer game. Choose your favorite soccer teams and rank up while playing various seasons, national leagues, cups or the World Cup 2018 in Russia. Stickman Soccer 2018 has tons of new gameplay features like yellow/red cards, sprint button, slow motion replays, overhead kicks, free kicks, … an outstanding stadium and finally the ability to customize all teams, every soccer player and upgrade your team within the transfer market. Choose your favorite soccer team from more than 150 different skilled teams and lead them to glory!
Forum Thread: Stickman Soccer 2018 (by Djinnworks)
---
SwayBods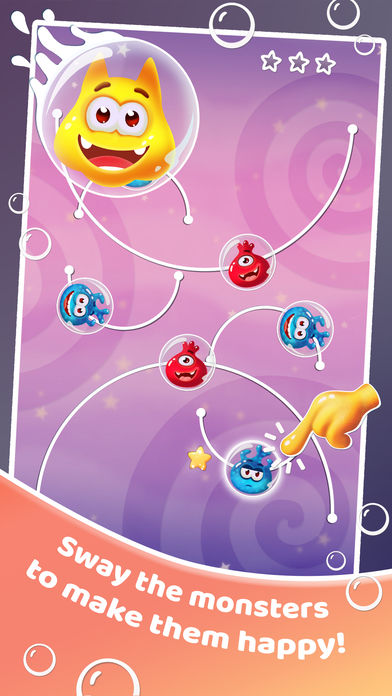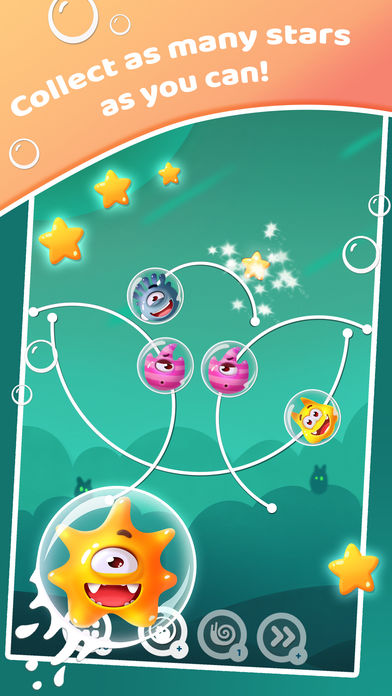 iTunes Description
Bubble monsters are sad and get delighted when they are swaying.

Tap them to get them swaying!

… but then they dislike bumping into each other.
Forum Thread: SwayBods (by Seema Datar)
---
Tap, Click 'n Destroy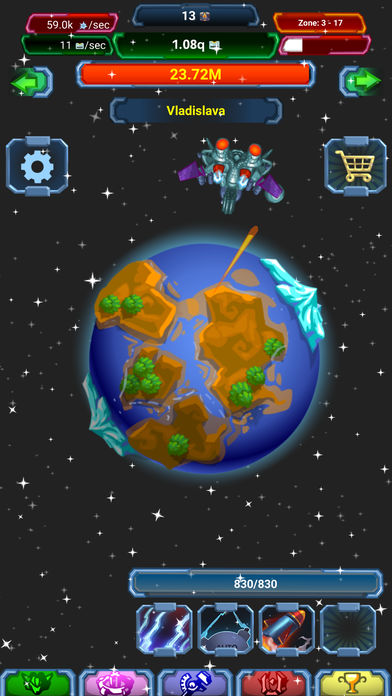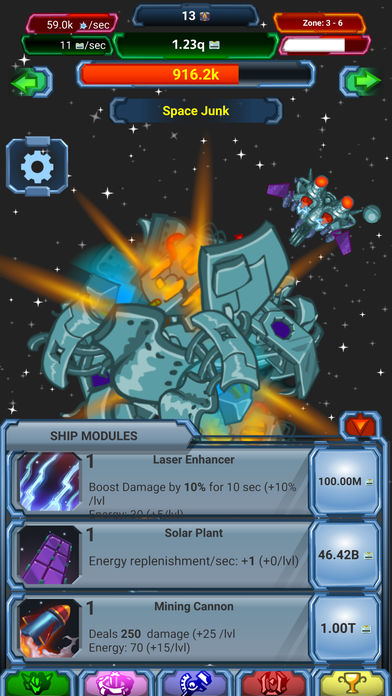 iTunes Description
Tap, Click 'n Destroy is free space mining simulator with core game mechanic of incremental clicker games with small additions of arcade elements. Tap to destroy asteroids, planets and even stars in your endless adventure across the universe. Earn money with your mining skills, improve your spaceship with various modifications and build your private space station with various modules.
Forum Thread: Tap, Click 'n Destroy (by Toskaigra)
---
Tap Roller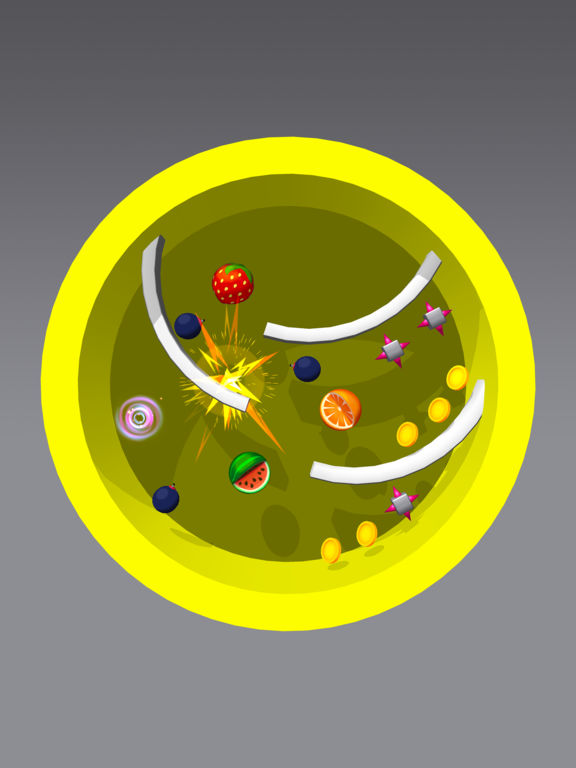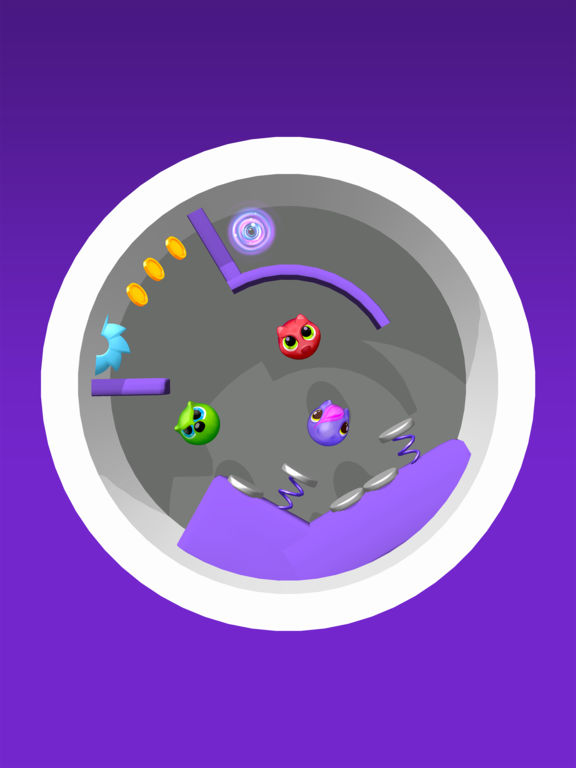 iTunes Description
Tap the screen to change room rotation and guide the balls to the exit!
But watch out for lasers, buzzsaws and spikes!
Forum Thread: Tap Roller (by Kiemura)
---
WindWord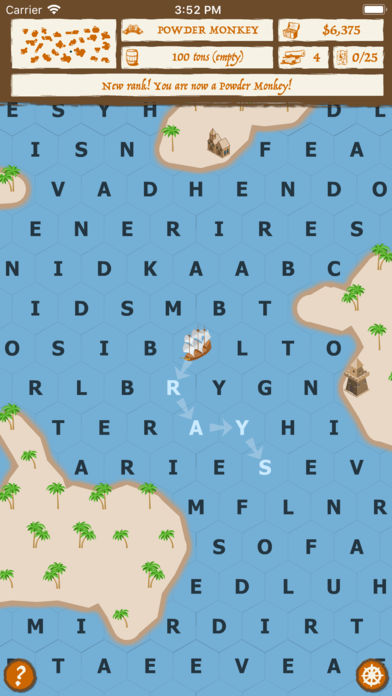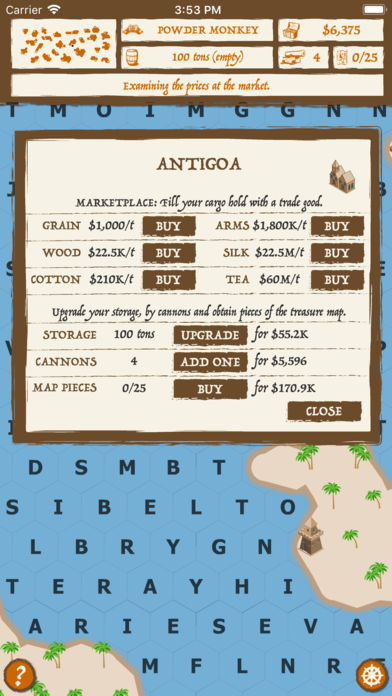 iTunes Description
Sail a sea of words to trade goods, battle pirates, build a fortune, and find the treasure!

In WindWord, you use words instead of wind to sail your ship from one port to the next. You can buy and sell goods at each port to earn money. If you find good (long) words you can sail fast enough to avoid pirates. But if not, you can always battle the pirates to take their gold. Visit all of the ports to upgrade your ship, buy more cannons, and get pieces of an ancient treasure map to win the game.

WindWord is endlessly replayable as each game features a randomly-generated map of the seas with islands, ports and words. Each game is a new adventure. See how fast you can build up your rank, earn money and find the treasure. Advance from "Swabbie" to "Commodore!" Be sure to read through the bullet-list how-to guide for all sorts of helpful tips and hidden game features!
Forum Thread: WindWord (by CleverMedia)
---
Wing Shooter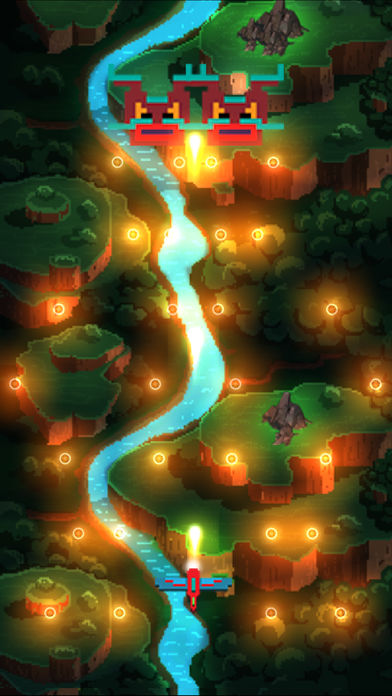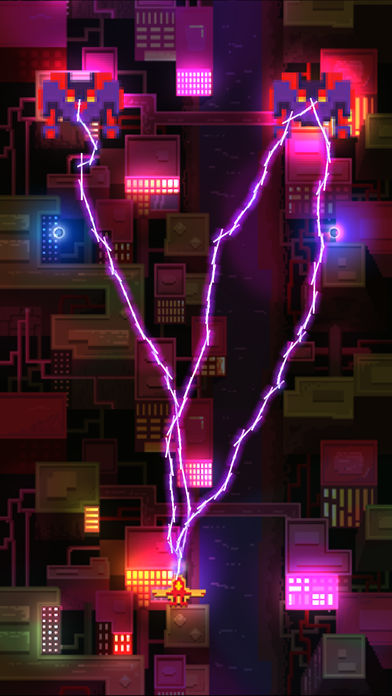 iTunes Description
Enter the amazing sci fi fantasy world to shoot down star invaders. Embracing super challenging bosses protected by air monsters. All come with real lightning actions make this one of the best spaceship game that can be play on tablet, phone or WATCH.

Not only show them your skills of a born gunner, but pick the right ship as well in order to complete your missions.

Finish easy, normal then hard, which is the most brutally beautiful mode.

May the thunders lend you their strength… to save our world from this long dark war. Because you are the chosen one, the best pilot, the last hope!!!
Forum Thread: Wing Shooter (by Cakeogame)
---
Words Royale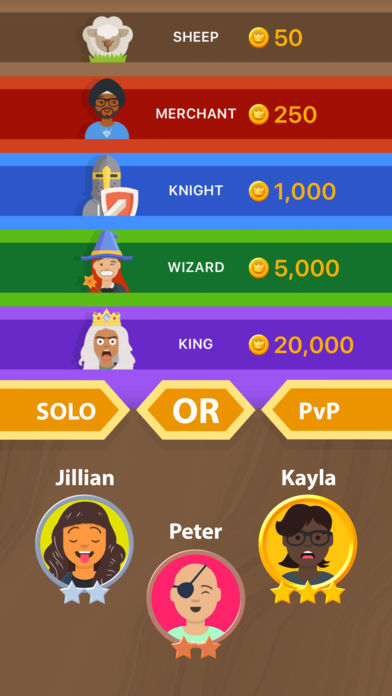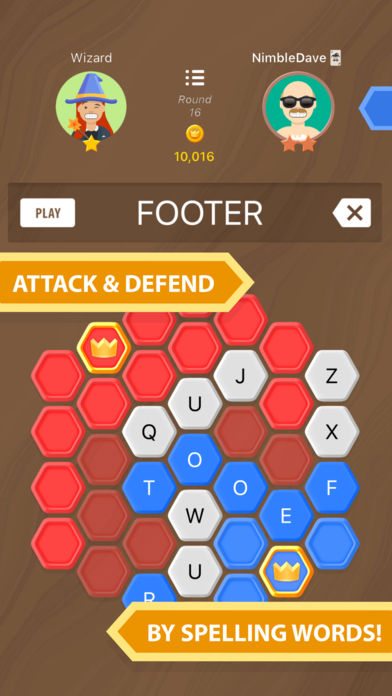 iTunes Description
Bring your brain to the battle in the addictive word based strategy game Words Royale.
Play words on the board to increase your territory at the expense of your opponent. Capture their crown to win!

– Vanquish your opponents with your voluminous vocabulary!
– Sweep aside your adversaries with skillful strategy!
– Battle against your friends, or compete against the AI to rank up!
Forum Thread: Words Royale (by NimbleBit)
---