Each and every day new mobile games are hitting the App Store, and so each week we put together a big old list of all the best new releases of the past seven days. Back in the day the App Store would showcase the same games for a week, and then refresh those features each Thursday. Because of that developers got into the habit of releasing their games throughout Wednesday or very early Thursday in order to hopefully get one of those coveted features spots. Nowadays the App Store refreshes constantly, so the need for everyone to release all on the same day has diminished. Still, we've kept our weekly Wednesday night format as for years that's the time people knew to check TouchArcade for the list of new games. And so without further ado please check out the full list of this week's new games below, and let us know in the comments section which games you'll be picking up!
---
Acroball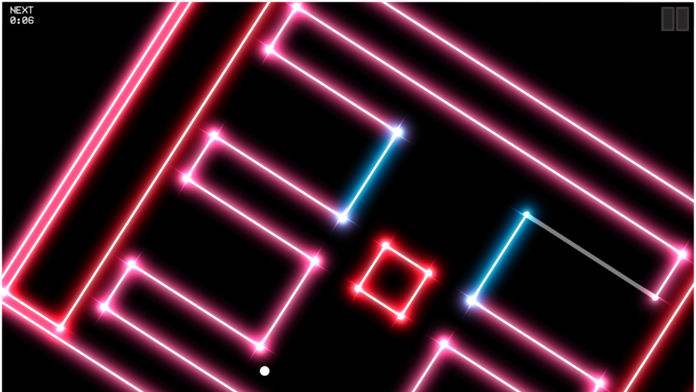 iTunes Description
From the creator of Iris Synthesis comes this deceptively simple ball game.
Acroball is a humble arcade game with flashy neon looks and deep gameplay mechanics. Juggle the ball by moving and rotating the level. But don't drop it! The ball must hit all lines to win.
Forum Thread: Acroball (by Funcraft Games)
---
Agent Wonky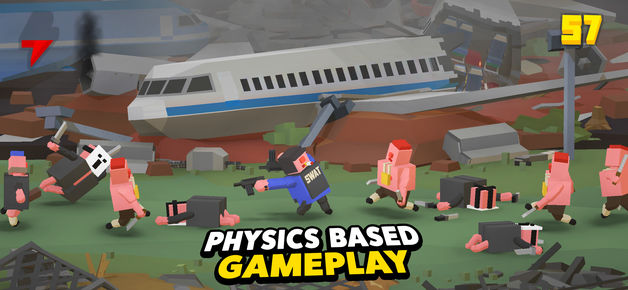 iTunes Description
Agent Wonky is a Silly Twitch Game from the Maker of "Tap Hero". Become an Agent and blast away bad guys approaching from either side of the screen. You will do this by matching the direction and type of swipe that each bad guy has floating above his head. Some enemies have red colored arrows over their head, which indicates you will need to swipe in the OPPOSITE direction! Be aware that the gameplay will twist your brain into knots as the speed of the game increases and the pressure mounts up. Be fast or get hit! Don't mess up a swipe or the Agent Wonky gets scared and runs away arms flailing!
Forum Thread: Agent Wonky (by Michal Walaszczyk)
---
Alicia Quatermain – Platinum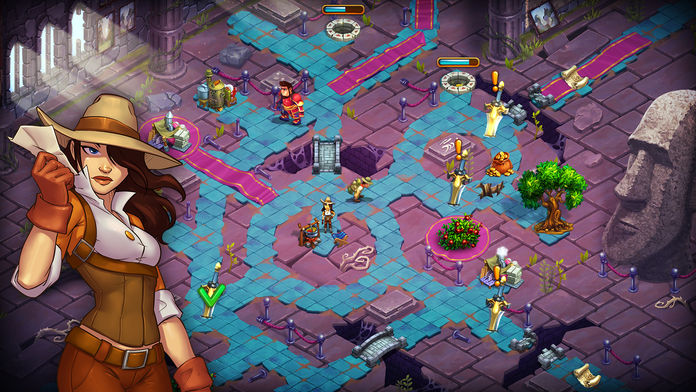 iTunes Description
Alicia Quatermain is the granddaughter of famous world traveller Allan Quatermain. She sets out on a long and dangerous journey to find out why her father had disappeared under mysterious circumstances. But before she can figure this out, she needs to find Allan Quatermain's lost treasure first. Alicia must visit distant lands, help her new travelling companions and avoid the enemy's cunning traps.
Forum Thread: Alicia Quatermain – Platinum (by Jetdogs Oy)
---
AXE.IO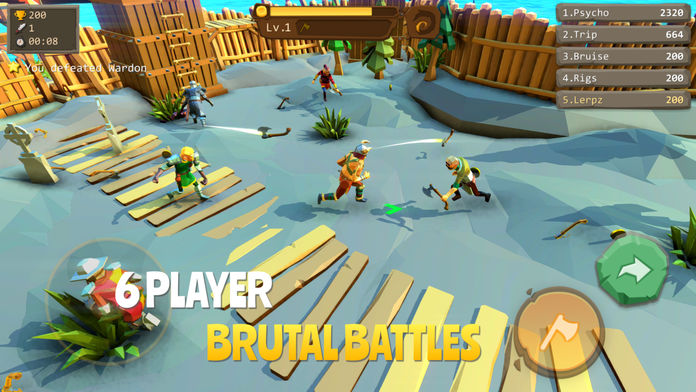 iTunes Description
Thrown into a small battle arena with a squad of other deadly knights, you'll have to slay them with throwing axes and survive as long as possible if you want to get out alive! With action packed, fast-paced gameplay and brutal combat, AXE IO will have you on the edge of your seat!
Forum Thread: AXE.IO (by Crescent Moon Games)
---
BlendIn!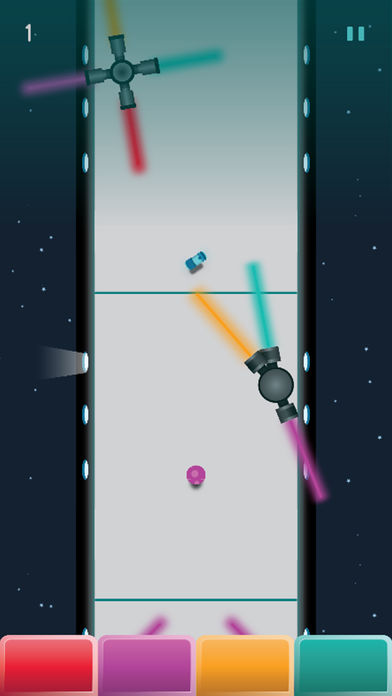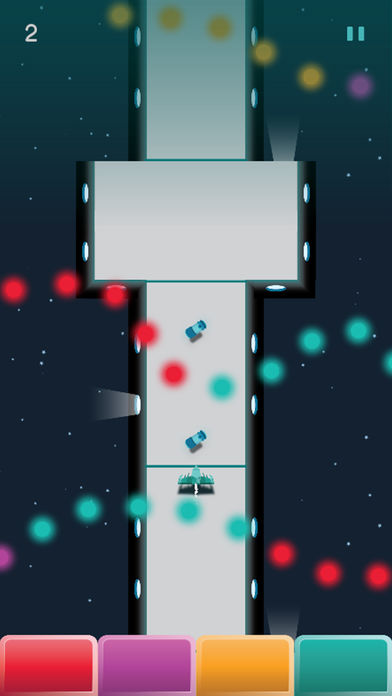 iTunes Description
Try to blend in with 4 different colors!

You think its easy?

Play it at speed x 1.5 and let us know!
Forum Thread: BlendIn! (by Tarsier Games)
---
Buster Dash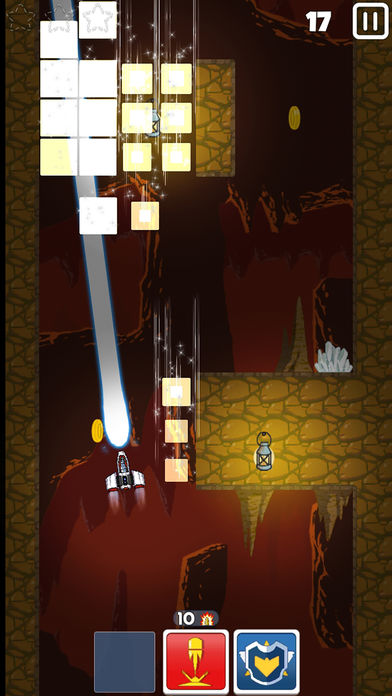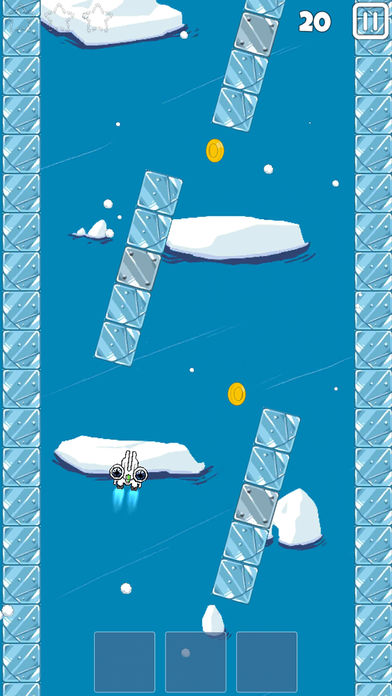 iTunes Description
They have kidnapped Nina's friend. Help the protagonist to rescue him while exploring and destroying the different worlds: be a Buster Dash!

Buster Dash is a free and funny game combines arcade, action, adventure and skillfulness with a touch that evokes the classic old-fashioned games from the 90's. The levels are based on classic videogame worlds. While increasing difficulty, each world offers new challenges that you will be able to overcome one by one with the help of your skills plus some PowerUps. Unlock all achievements and acquire new spaceships. Destroy all blocks as you go, finish all levels and you will confront the final Bosses in an arduous skill battle. Be a Buster Dash.
Forum Thread: Buster Dash (by Kuibit Games)
---
Cup Blitz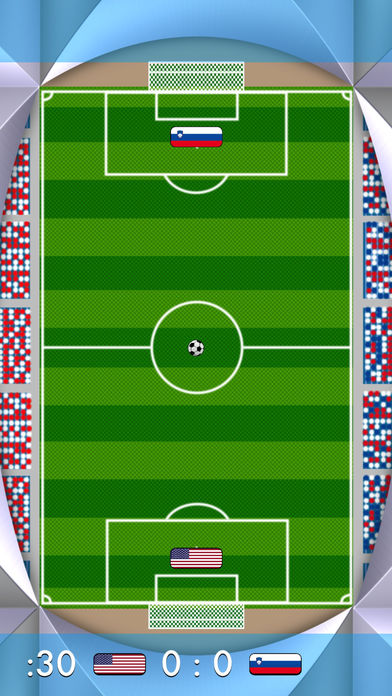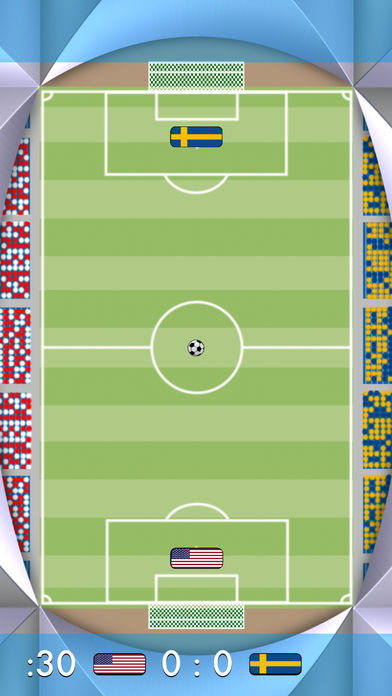 iTunes Description
Ultrafast sports arcade app. Get your team to the gold. Can you become a champion your nation needs?

World championship in your hands. Play with one of 59 nations and bring the cup to your home.
Forum Thread: Cup Blitz (by Tomasz Soroka)
---
The Dark Book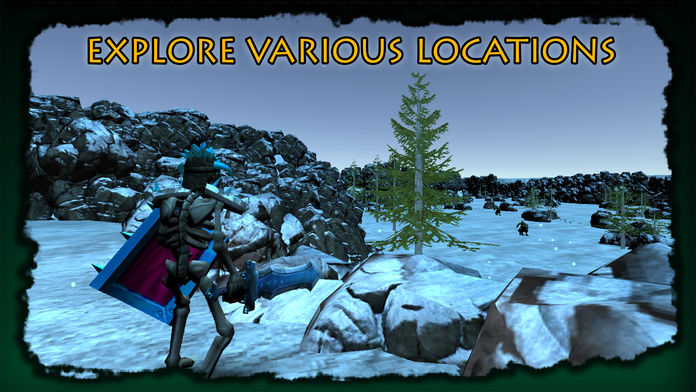 iTunes Description
Welcome to Morghoth a dark land where souls have awakened in the heart of Darkness by the fault of a book, The Dark Book!
You will start your journey ruled by various monsters and creatures, you'll encounter motionless friends and enemies along your way that'll make you discover what happened and who is responsible for these dark events.
To live this adventure you just need a smartphone or a tablet and you do not need any Internet connection!
Forum Thread: The Dark Book (by Underbyte)
---
Detective Town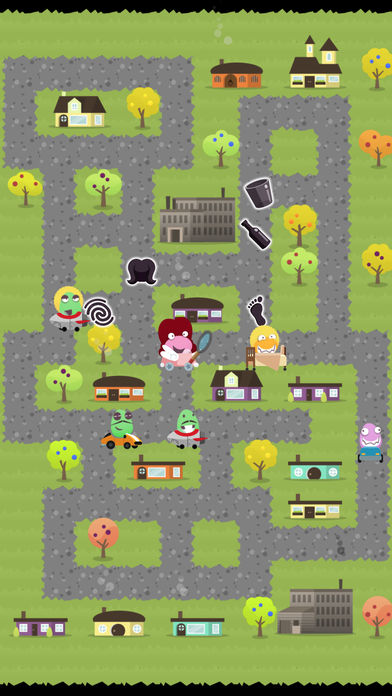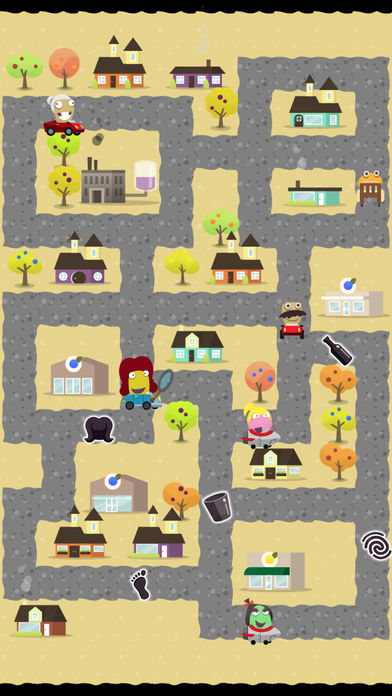 iTunes Description
Detective Town is a quick, fun game for those spare moments when you really just want to solve a crime and then get back to real life. A crime occurs. Dodge the locals, collect the clues, reveal the baddie, catch the baddie. Then do it all again!

Cute towns, zippy action, teleportation via house doors, and good times await! There's also increasing difficulty if you solve each case perfectly by not getting bumped.

Shhh! Don't tell anybody else, but you can draw your own levels too!
Forum Thread: Detective Town (by Distant Pixel)
---
Distraint: Deluxe Edition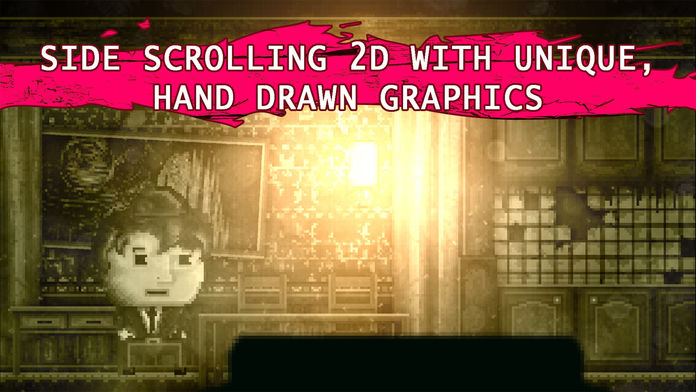 iTunes Description
DISTRAINT is a 2D psychological horror adventure game.

You step into the shoes of an ambitious young man named Price.

In order to secure a partnership in a famous company, Price seizes the property of an elderly woman.
In that very moment, he finds out the price of his humanity.

This is his story and the tale of his regrets…
Forum Thread: DISTRAINT: Deluxe Edition (by Winterveil Studios)
---
Dungeon Hunter Champions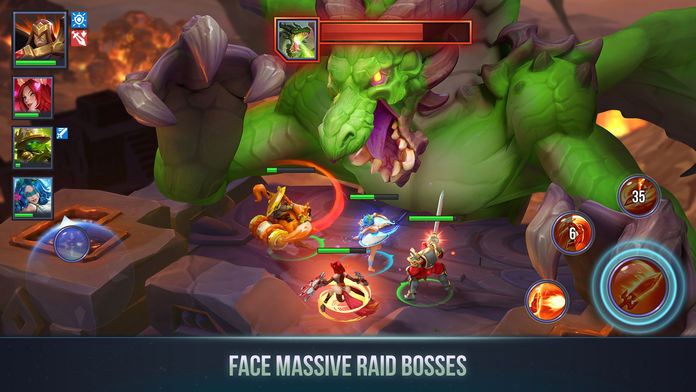 iTunes Description
Join thousands of players in the ultimate online Action-RPG; customize your team of Champions, embark on an epic adventure and clash with enemies in real-time 5v5 battles. Welcome to Dungeon Hunter Champions.

TEAM UP WITH THOUSANDS OF PLAYERS
• Join the community and meet players from around the world!
• Reinforce your party with your friends' best Champions and share yours in return.
• Create or join a Guild and earn powerful bonuses.
Forum Thread: Dungeon Hunter Champions (by Gameloft)
---
Dungeon X Dungeon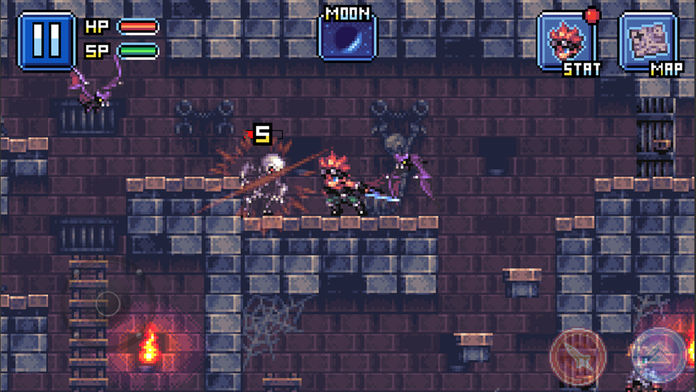 iTunes Description
Arcadia 's best treasure hunter Luke is a dungeon hunter to prevent the resurrection of the Great Evil!

Dungeon x Dungeon is an authentic side-scrolling 2D action adventure game featuring console game feeling on your mobile device for a long time.

We invite you to the world of 'Dungeon x Dungeon', which is filled with interesting stories, interesting encounters with friends, action games that will defeat invulnerable monsters and use various elements to get through the dungeons.
Forum Thread: Dungeon X Dungeon (by PLAY-ONE Inc.)
---
Fish Out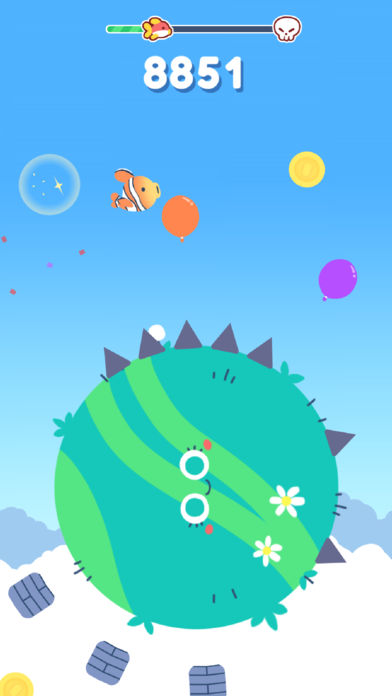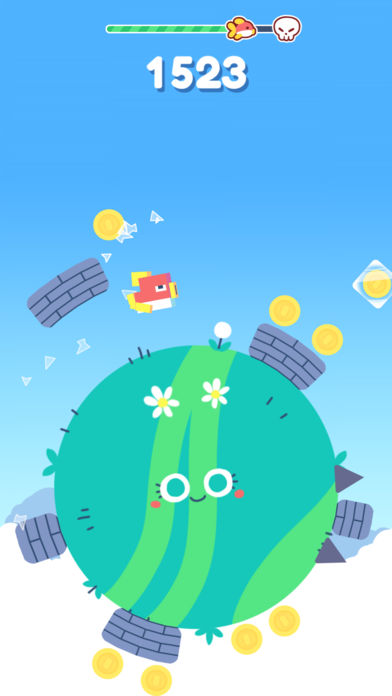 iTunes Description
Go around the world and jump over dangerous obstacles in Fish Out!

Meet challenging stage bosses along the way and collect XP points to unlock unique items. How far can you go?
Forum Thread: Fish Out (by Lucky Kat Studios)
---
Flick Champions VS: Paintball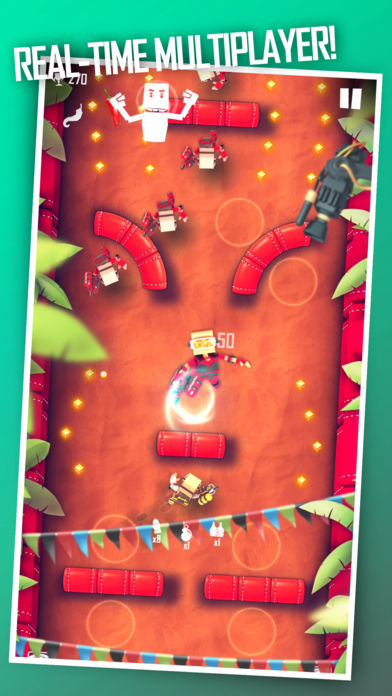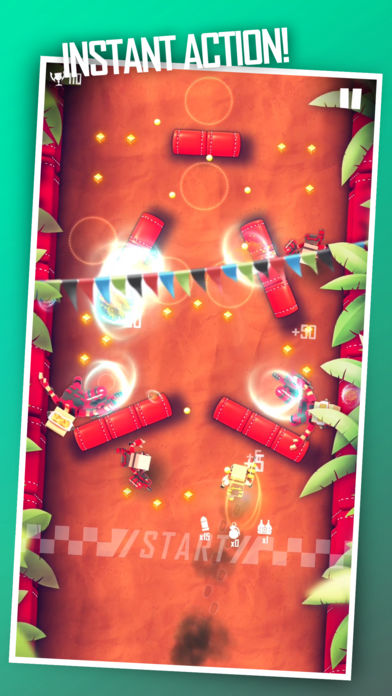 iTunes Description
Load your paint gun, put on your camo and jump straight into the endless battle with the other shooting lovers, in this extremely entertaining multi-player version of Flick Champions Extreme Sport!

Meet the soldiers from around the world, challenge them, or master your skills alone and meet them again when the time is right.

Take your spare time to become an insuperable universal soldier and mark your path with hectolitres of sweat and paint, splashed everywhere on your online friends and enemies alike.
Forum Thread: Flick Champions VS: Paintball (by NAWIA GAMES)
---
Fuse5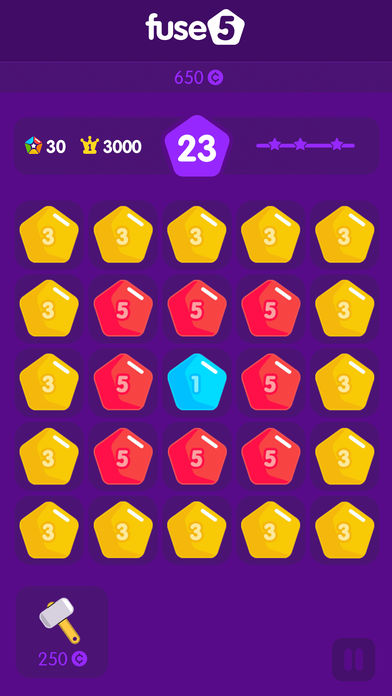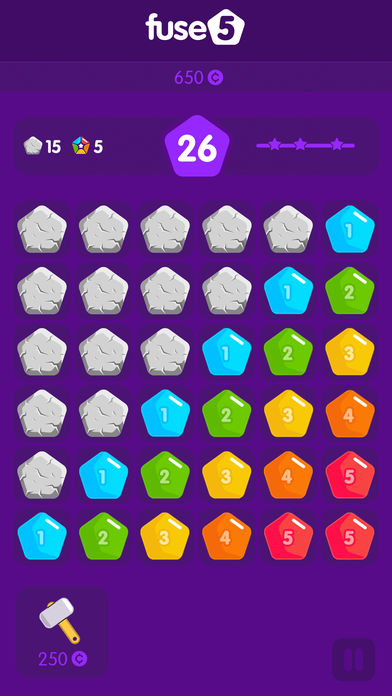 iTunes Description
Fuse5 is a new matching puzzle game from the creators of Omino!

Fuse two or more items to create a superior one. Matching five times you will get a shiny star. Collect the most number of them and be the master of the universe; well, the game!
Forum Thread: Fuse5 (by MiniMana Games)
---
Idle Zoo Tycoon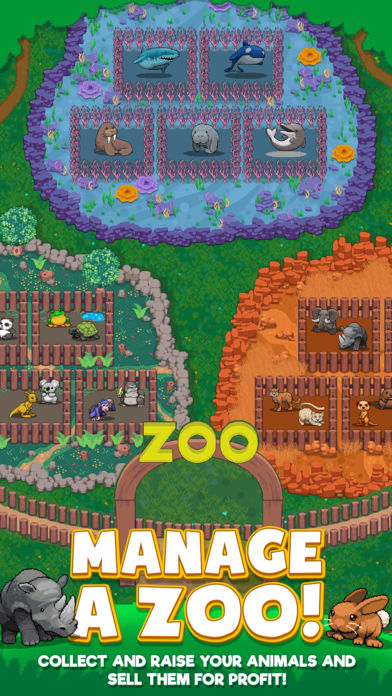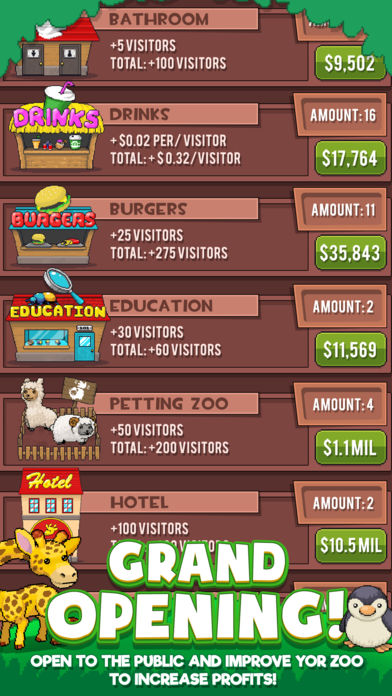 iTunes Description
Collect and raise your very own zoo animals in Idle Zoo Tycoon, the incremental idle zoo clicker game! Raise zoo animals and upgrade them to increase their birth rate and value, then sell them for a profit. Use your profits to build your own custom zoo!

Manage a zoo and improve it with the small upgrades like bathrooms and food stalls to attract more visitors. More visitors means more money, and before you know it, you'll be able to expand your zoo with aquariums and safari rides!
Forum Thread: Idle Zoo Tycoon (by Iron Horse Games)
---
Ilu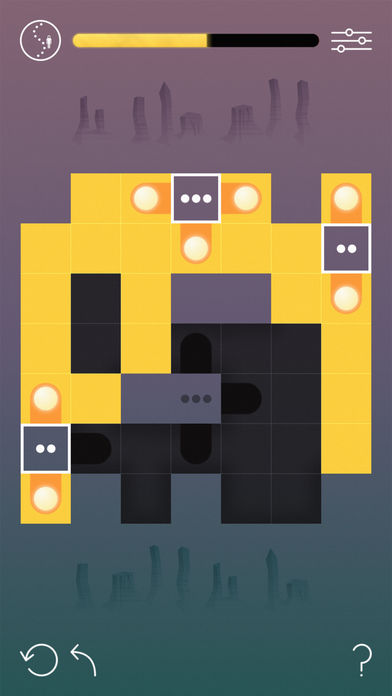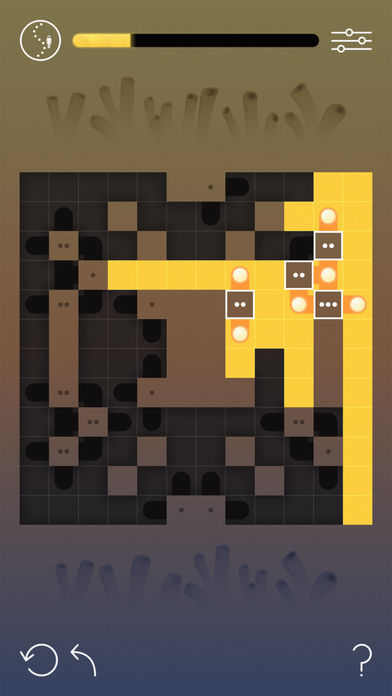 iTunes Description
ilu is a puzzle game.

In every puzzle, all that is dark must light up.

You place a light by tapping a dark area.

You will discover clever ways to place the lights as you play the game.
Forum Thread: ilu (by Brainium Studios LLC)
---
Infection.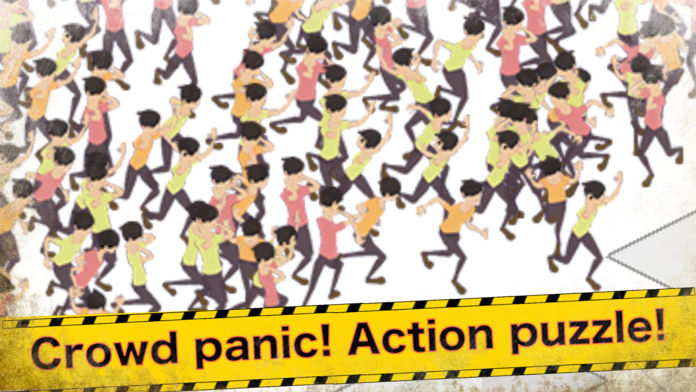 iTunes Description
You are Zombie! Eat up all humanity!!
A totally new zombie crowd action puzzle game appeared! Unforgettable feeling of attacking crowds who are frightened by zombies and run away! What?
Let's hunt down hundreds of crowds and destroy them at once!

And various gimmicks are prepared for each stage! How competitive we are going Player's competence will be tried now!
Forum Thread: Infection. (by Canvas Soft)
---
Magibot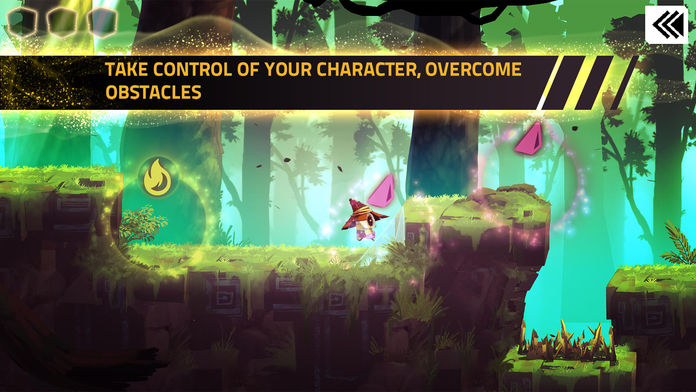 iTunes Description
The Odyssey of the last chance

Follow the adventures of ILO, a small magician robot sent by humans to a planet of last resort.
With its pointed hat and Magic Book, Ilo explores a world full of hostile creatures to find the terraforming beacons. It makes its way using "magical" blocks. The powers to fly, stop time or pass through objects are all powers that will help it overcome obstacles and bravely continue its odyssey.

Magibot combines the principles of a platform game and those of a strategy game. Wisely place the action blocks upstream before taking control of your character.
Forum Thread: Magibot (by Plug In Digital & Studio Baikin)
---
Moon Surfing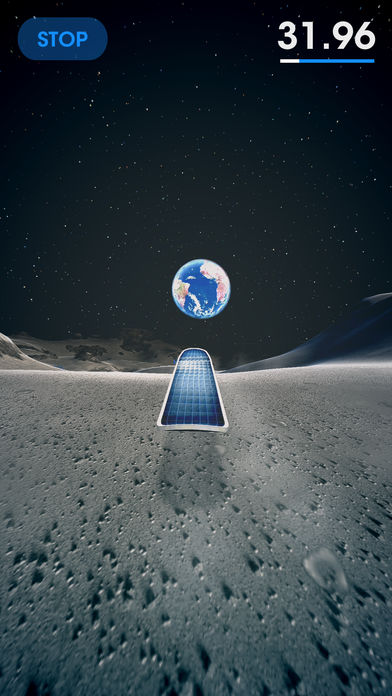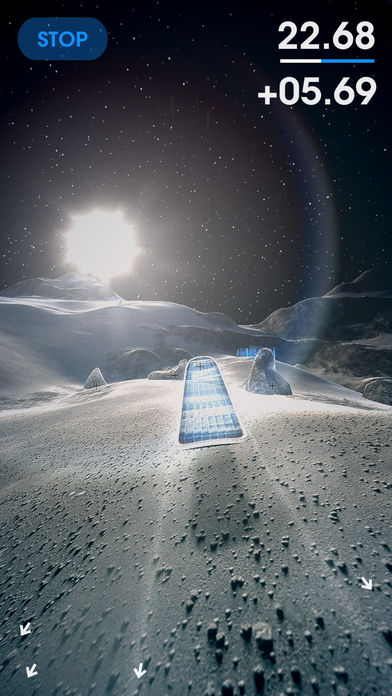 iTunes Description
In Moon Surfing, you grab a solar board and surf the moon's dusty hills and steep craters. It is up to you – if you roam freely, perhaps practicing some kickflips, or if you head directly to the marked waypoints.

All the game's 5184 areas are procedurally generated. The landscapes early in the game, are reminiscent of NASA's Apollo program. But, when you reach the far side of the moon, the terrain algorithm gets increasingly out of hand, producing an ethereal topography, suited only for the most experienced of players.

Moon Surfing's online server keeps track of your progress, and the progress of all other players. You will know which areas have been conquered already, and when. All players are in this together.
Forum Thread: Moon Surfing (by Christian Schnellmann)
---
Ramboat 2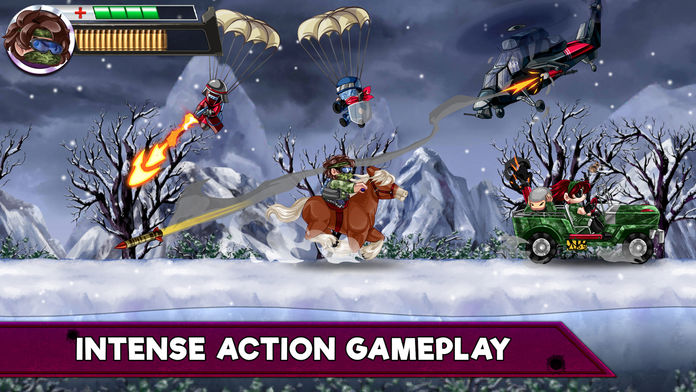 iTunes Description
A new Ramboat shooter adventure, a new war where to prove you're the hero soldier who will defeat the Coronel and his army! Discover a New action arcade experience full of guns and bullets! Collect weapons, upgrade and customize your soldier, drive military vehicles, get ready for the combat and enter the best platform shooter game! Escape from hundreds of enemies, jumping and dodging as quickly as possible. Do you like running and killing? Are you addicted to jump and shoot?
Forum Thread: Ramboat 2 – New Shooting Game (by Genera Games)
---
Rimonozekum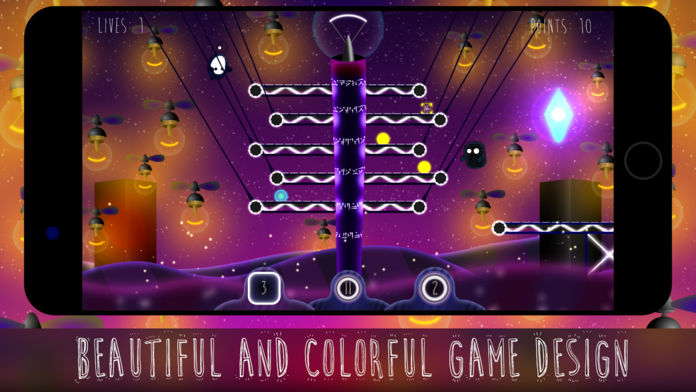 iTunes Description
Rimonozekum is a classic arcade game in which the objetive is to transform small metatron drops into stars. To do that you have to move the characters so that they can pick up the drops and place them in the upper floor until the end.

However, things aren't as simple as it seems. In the higher levels difficulty rises, as monsters and obstacles will appear to complicate your gameplay. In order to success, use the action buttons "rewind" and "slowmo", so that the workers could get the drops easily.
Forum Thread: Rimonozekum (by BlackCube)
---
Royal Castle Adventure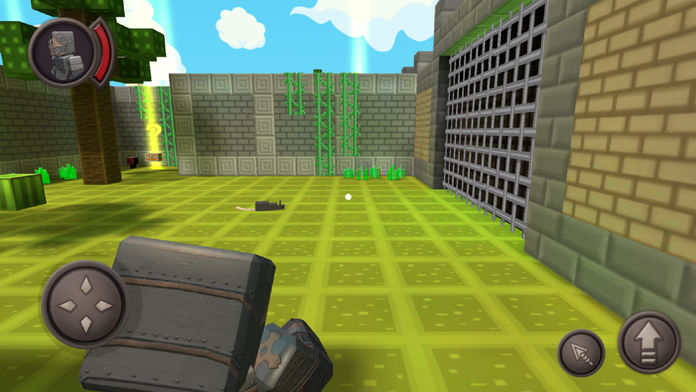 iTunes Description
Are you ready to take on a trip to the past? We arrive into the medieval times, the time of knights, queens, and dragons. The labyrinth. Everything is built out of stone, the grass covers the floor and the ivy is climbing the cold stone walls. The brave knight takes on the unknown with a goal to save the Queen. He moves fast, but the road to victory isn't easy. On the road, he will find chests. The chests contain fruit and questions if the knight answers them correctly he will gain power-ups from the fruit, and those power-ups will help him reach his goal. Beware of the traps that the big red Dragon placed and save the Queen as that is your duty, knight.
Forum Thread: Royal Castle Adventure (by Andelka Vukmirovic)
---
Spike City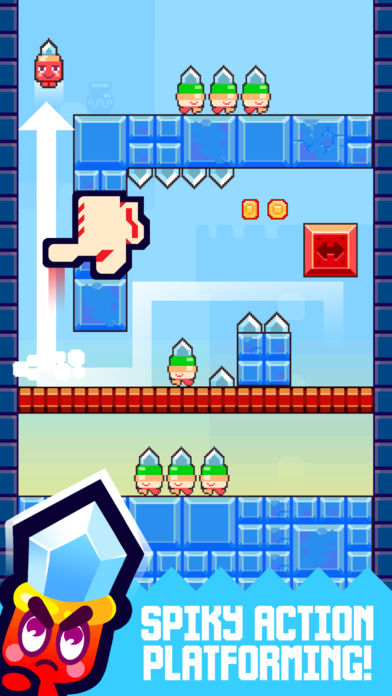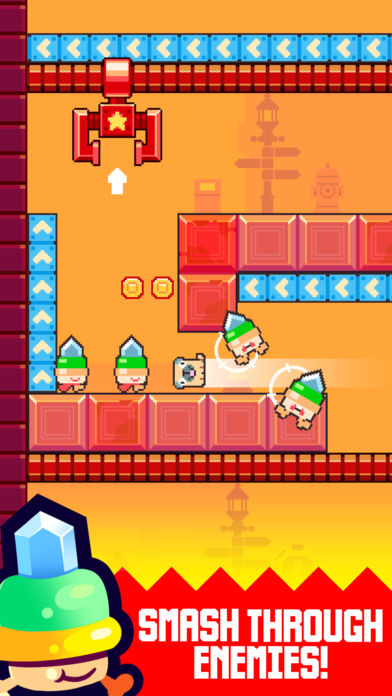 iTunes Description
Explore exciting worlds and solve tricky challenges in this action-packed platforming game!

– Spiky platforming action!
– Just swipe up, down, left, and right to move around!
– Stick into walls with your powerful spike!
– Endless challenges!
– Awesome Level Mode!
– Epic boss battles!
– Collect cool power-ups!
– Customise your character!
– Retro pixel graphics!
Forum Thread: Spike City (by Nitrome)
---
Supergun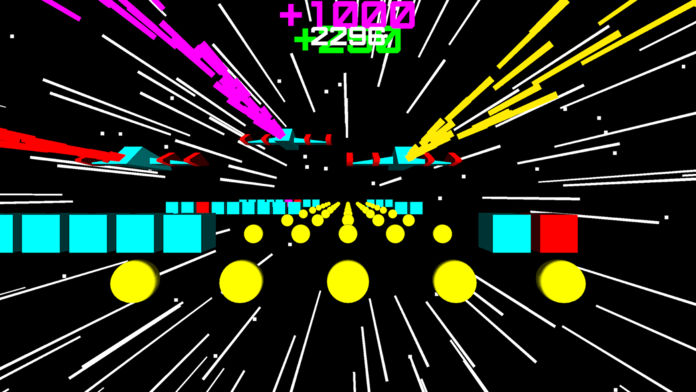 iTunes Description
Supergun is a fast-paced endless arcade racing game.

Touch the left or right side of the screen to steer your fighter, collect power-ups and shoot the cubes to increase your score. Watch out to not collide with a red cube!
Forum Thread: Supergun (by Aron Sommer)
---
Tap Knife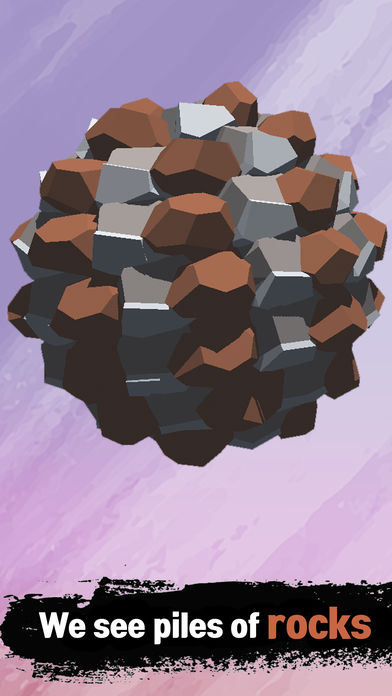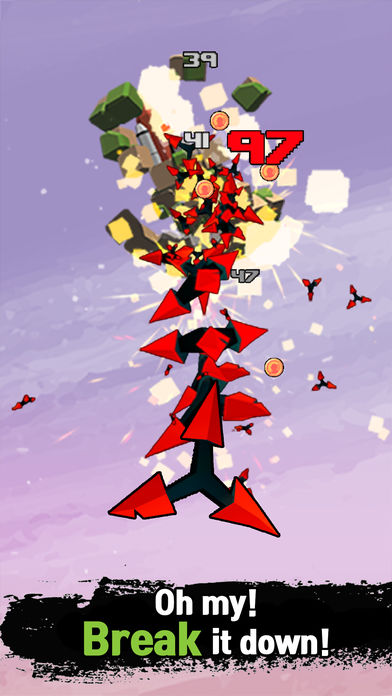 iTunes Description
A pile of rocks before one's eyes
I have a knife in my hand.

Throw the knife into the pile of rocks.
The rock is hit by a knife!
Huh? The rock is broken by the sword?

The small stuff keeps coming out of the rock.
Even if you break it, new products are constantly coming out.
Forum Thread: Tap Knife (by RETROBOX)
---
Three Kingdoms: The Shifters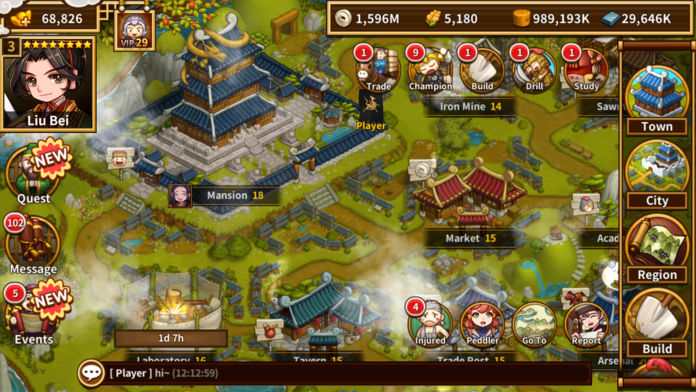 iTunes Description
One day, you wake up late for work and encounter a mysterious blonde girl on the way to the office.
You soon faint after confronting her. And the next thing you see is Mountain Beimang in China in the September of 189.

You become an ordinary man who happens to time-travel 1829 years backwards from the March of 2018.
You can rewrite the history of the Three Kingdoms period with the modern knowledge of science and all that.
Conquer the entire world and hire Cao Cao, Liu Bei, Guan Yu, Zhang Fei, and so on as your champions.
And do your best to make the beauties fall in love with you.
Forum Thread: Three Kingdoms : The Shifters (by Nikeagames)
---
Twisty Twins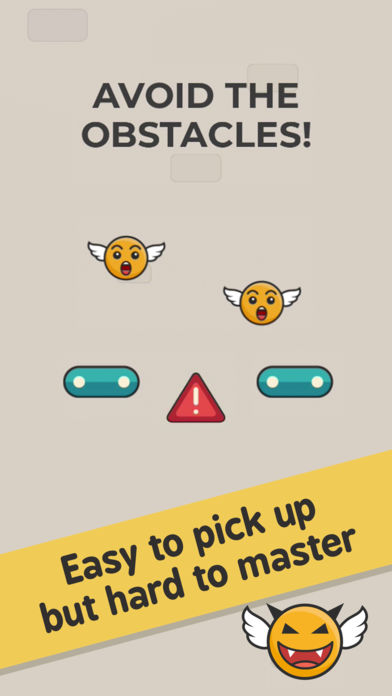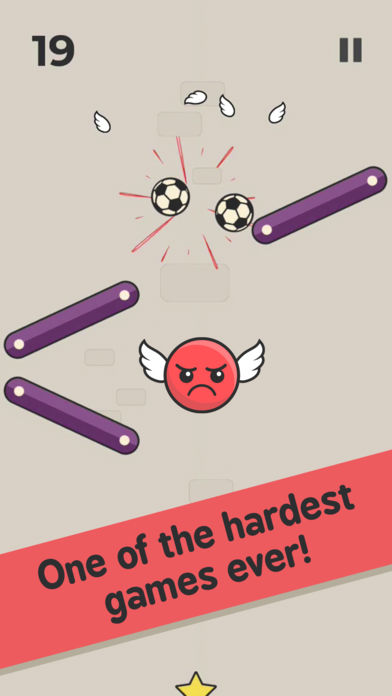 iTunes Description
Help the emoji twins to spin down the abyss and avoid all the obstacles. If one twin dies, the other dies too.

Features:
20 amazing emoji twins
Real-time level randomization
Puzzle game-play converted into fast paced arcade
Gamecenter to compete with your friends
Forum Thread: Twisty Twins (by Appventure Studio/FortyFour Games)
---
Wild Park Manager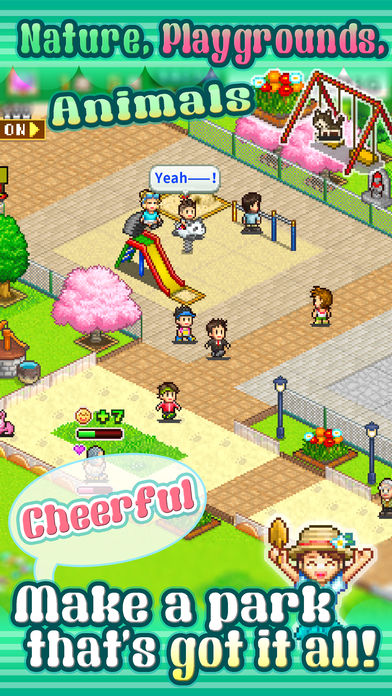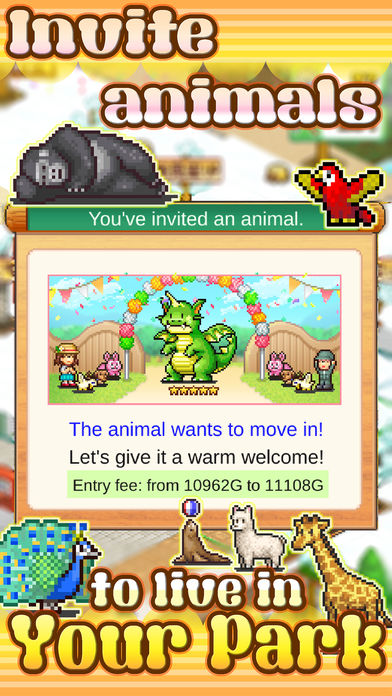 iTunes Description
Turn an undeveloped area into an exciting park!

Build plazas, playgrounds, animal petting zones, food courts and more! Design your park as you like. There are all sorts of facilities for you to construct. And of course, good management is key to ensuring the park prospers, bringing in lots of visitors.

But a park is not just for people. It's for animals too! Invite scaly, feathered and furry friends to your park and they will make it their home if they like it! Make your park hospitable to animals by adding trees, shrubs, and other natural elements to it. Some curious critters will come to check out your park attracted by certain facilities!
Forum Thread: Wild Park Manager (by Kairosoft Co.,Ltd)
---
Zombie Rogue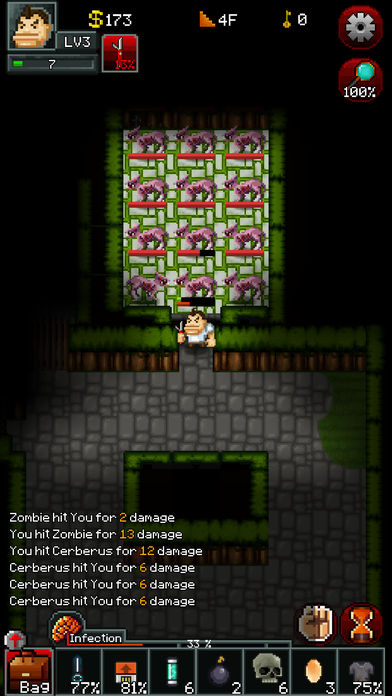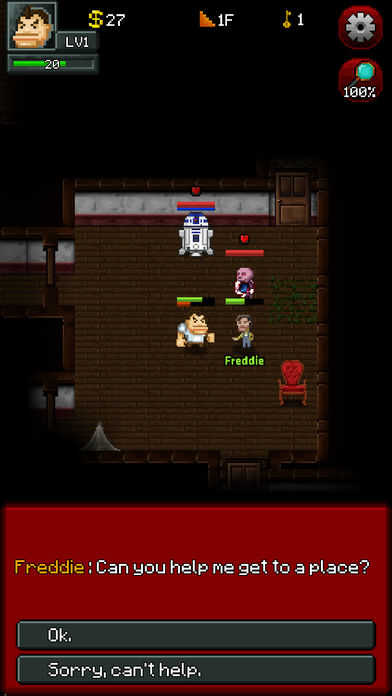 iTunes Description
Zombie Rogue is a turn-based survival and strategy game. This zombie apocalypse roguelike to roguelite game is built for fast play and massive amounts of replay value.
Procedurally generated random levels and items mean that every time you play the game, it's a whole new experience.

WARNING:
In this game, you will die a lot, but it's OK. You WILL get stronger and wiser. Trust me you can always do it better next time. Survival is all about strategy.
Forum Thread: Zombie Rogue (by Game Fish)
---