Welcome to the SwitchArcade Roundup for April 27th, where we're covering the latest Nintendo Switch news, releases, and sales! Seven new releases hit the store today, and we'll get into those, plus a big new Splatfest for May in Splatoon 2. But first, do you need a case for your Switch, but want to pay practically nothing? A couple of AmazonBasics carrying cases are dirt cheap, if you like bold colors. The red case is five bucks and change. The neon yellow case, perfect if you have those neon Joy-Cons, is three dollars and change. The cases hold 10 games, some accessories, and even work as a stand.
Neon Yellow AmazonBasics Carrying Case for Nintendo Switch
Red AmazonBasics Carrying Case for Nintendo Switch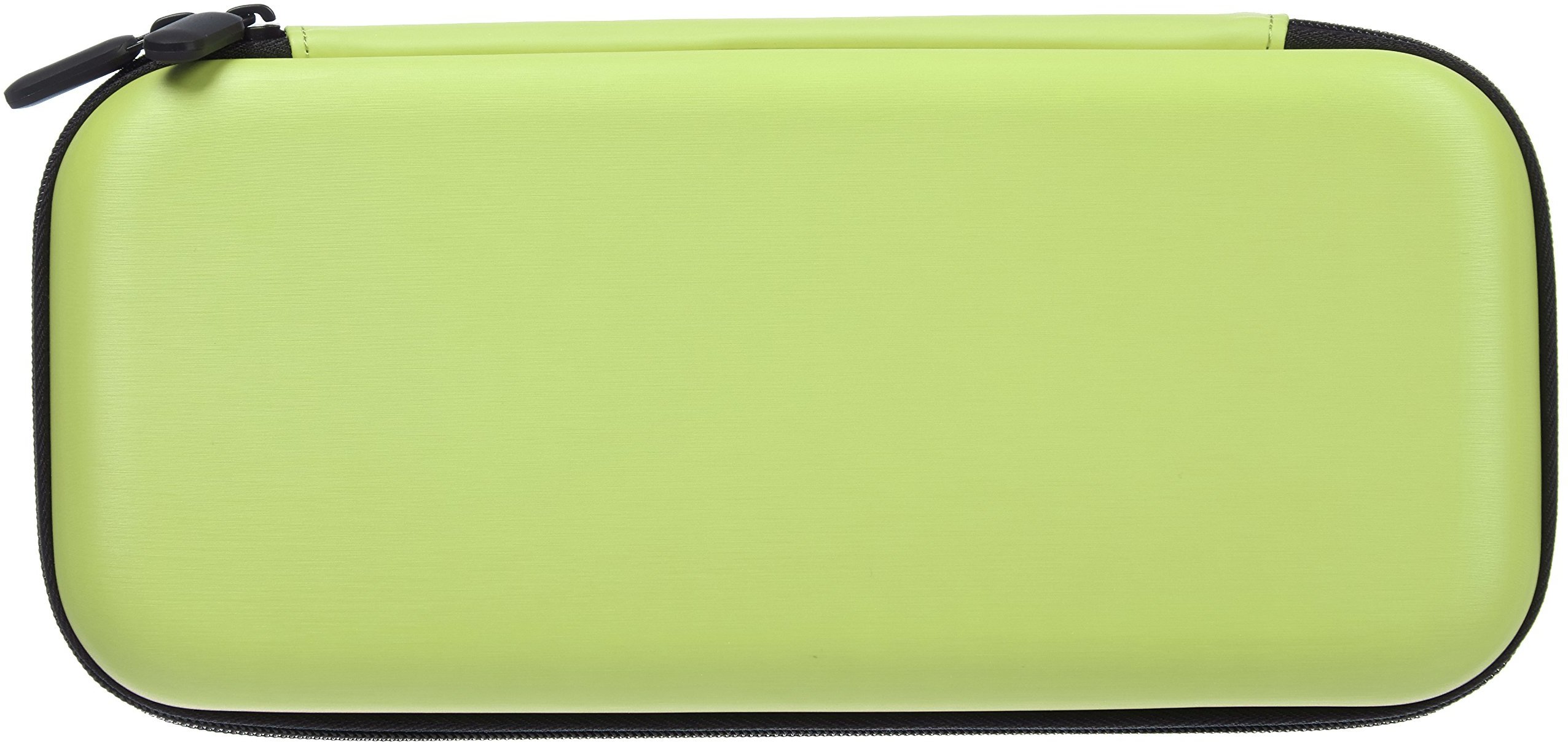 Splatoon 2 and Teenage Mutant Ninja Turtles Splatfest tournament
While Nintendo has run cross-promotions before, this seems like an odd crossover: the next set of Splatfests will have players determining who is their favorite Teenage Mutant Ninja Turtle in a tournament format. 24 hour Splatfests will run starting at 9:00 PM PDT on May 4th (Raph vs. Leo), May 11th (Mikey vs. Donnie), and then the finals on May 18th. This is awesome, though, for one reason: if this means the Splatfest shirt is available for three weeks, do you know how many ability chunks you'll be able to earn? A lot.
If you don't play Splatoon, you get ability upgrades by leveling up your gear, and can pay to scrub said gear, getting ability chunks which you can then use to give a piece of gear a specific set of abilities, rather than the ones they randomly earn on each level up. However, you can scrub the Splatfest tee for 2,000 coins, rather than the 20,000 coins Spyke charges for other gear. So, during a Splatfest, this is the perfect time to try and farm ability chunks. Plus, the Splatfest Tee doubles the effect of any abilities it has, so it's worth using! If this Splatfest is running for three weeks…that's a lot of time to farm ability chunks. It's rare to see someone with equipment with, say, three of a particular ability they want, but I expect loads of people to have them soon. Depending on how this Splatfest goes. This should be fun.
I don't have any particular opinion on which turtle should win. Also, if humans are extinct in the Splatoon universe, what's the origin of the Ninja Turtles?
New Releases
Jotun: Valahalla Edition ($14.99)
This impressive, hand-drawn action game about defeating giant bosses throughout Norse mythology is now on Switch. All the bosses are gigantic and hand-drawn, and whoa does this look impressive. If you missed this when it initially released on console and PC, now's a good time to check it out, especially as it throws in a new boss rush mode for your trouble.
12 Orbits ($1.99)
One of the things about multiplayer games on the Switch is that they do often require you to own a bunch of Joy-Cons or wireless controllers, which aren't necessarily cheap! Here's a big multiplayer game that an be played on just two Joy-Cons with up to 12 players, and it only costs $1.99! I mean, I'm not sure how practical playing with that many players on a couple of controllers will be, but you can definitely try it!
DragoDino ($9.99)
More roguelike inspired games this week? What?! You play as Bob, a DragoDino, which I can only assume is half-dragon, half-dinosaur, because neither was badass enough on its own. You have to make your way through the forest kingdom, trying to recover your lost egg on top of a giant tree. At a certain point, considering all the hazards Bob and friends have to go through, maybe it's not worth it? The good news is that you can get a friend to help you out, so y'know, misery loves company? Though, I dig roguelike-inspired anything, so this looks fun. Just, it'd be cool if the egg was made of gold or something.
Save the Ninja Clan ($4.99)
Sometimes You seems to like publishing obscure indie games, which is cool. This platformer is designed to have difficulty low enough for casual players, yet to offer challenges for speedrunners as well. Though, I'm pretty sure one of the screenshots was accidentally uploaded, unless there's a glitch element to the game I'm not aware of?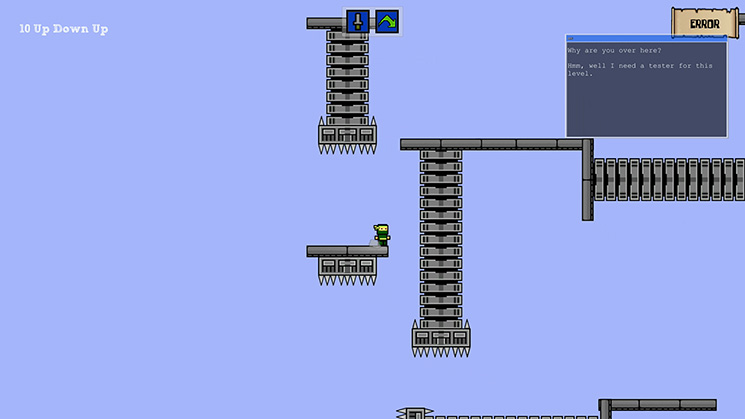 Bouncy Bob ($3.99)
Along with DragoDino, another game starring a Bob, with co-op play? Bounce your way through a bunch of arenas, trying to defeat zombies along the way. Up to four people can play at once in their quest to be bouncing bugs bopping…b-zombies. I had some alliteration there, then it all fell apart.
Aqua Moto Racing Utopia ($39.99)
Snow Moto Racing Freedom ($39.99)
Bigben Interactive gives you a choice. Do you want a utopia? Or do you prefer freedom? Utopia is watery. Freedom is cold. The choice is yours. Or you can have both but you'd be out $80. I feel like there's something philosophical here. Or, you can just take your pick, and play a jet skiing or snowmobiling game online in eight-player races and ignore my dumb commentary.
Games on Sale
King Oddball ($1.49 from $4.99 until May 2nd)
10tons delivers games on pretty much every single platform imaginable, and their physics puzzler King Oddball is no exception. Fling rocks around with your tongue as the giant king in the sky, and destroy the entire world, because have you seen the world lately? Frankly, we deserve it. And you deserve something nice. Why not drop the $1.49 and add to your ever-growing Switch collection?
Lovers in a Dangerous Spacetime ($9.99 from $14.99 until May 3rd)
Asteroid Base's unique space shooter, centered around cooperative play, is really unique and a lot of fun. You have to move from station to station on your ship to balance out piloting the ship, using its shields, and firing its weapons, while surviving in a neon space world. This one was originally designed for two players, but you can play with an AI partner, or even go up to four players in co-op play. It's great.
Spartan ($5.99 from $11.99 until May 3rd)
These kinds of deep discounts right after launch do worry me about the Switch ecosystem. Then again, this game released on Easter Sunday. I don't know why you would do that. This platformer's production values look a little rough, but the game looks pretty entertaining, so if you're intrigued…might as well give it a shot?
Shadow Bug ($6.74 from $8.99 until May 10th)
Another game where I'm a bit worried to see it go on sale so soon after launch. Yet, I almost wonder if it's smart: take advantage of the featuring space that the new releases page allows, then offer up enough of a discount to make people take notice, while also scoring that additional feature space on the Games On Sale page. I get why developers do it, but I'm pretty sure at this point that the eShop isn't instant money. Still, this one was fun on mobile, if you want it on your Switch, it's well worth it.
Keep an eye out every weekday for more SwitchArcade Roundups! We want to hear your feedback on Nintendo Switch coverage on TouchArcade. Comment below or tweet us with your thoughts!