Each and every day new mobile games are hitting the App Store, and so each week we put together a big old list of all the best new releases of the past seven days. Back in the day the App Store would showcase the same games for a week, and then refresh those features each Thursday. Because of that developers got into the habit of releasing their games throughout Wednesday or very early Thursday in order to hopefully get one of those coveted features spots. Nowadays the App Store refreshes constantly, so the need for everyone to release all on the same day has diminished. Still, we've kept our weekly Wednesday night format as for years that's the time people knew to check TouchArcade for the list of new games. And so without further ado please check out the full list of this week's new games below, and let us know in the comments section which games you'll be picking up!
---
Arcane Pets: A Plushie Story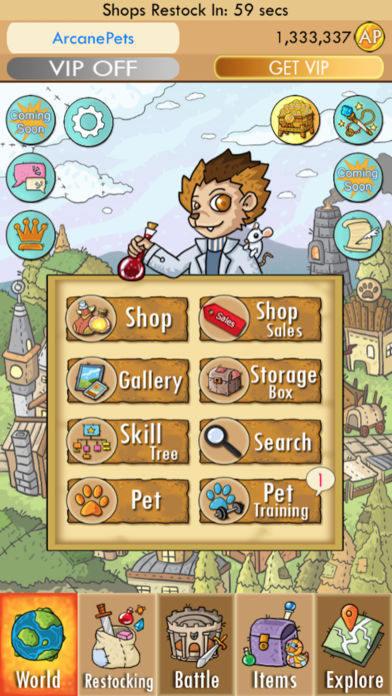 iTunes Description
Follow the story and join Dorion in his quest to stop the evil plushie scientist, Jondar, from taking over the Arcane World. This game brings back the "pet site" styled-genre of games into mobile devices.
Forum Thread: Arcane Pets: A Plushie Story (by Peter Polansky)
---
Avernum 3: Ruined World HD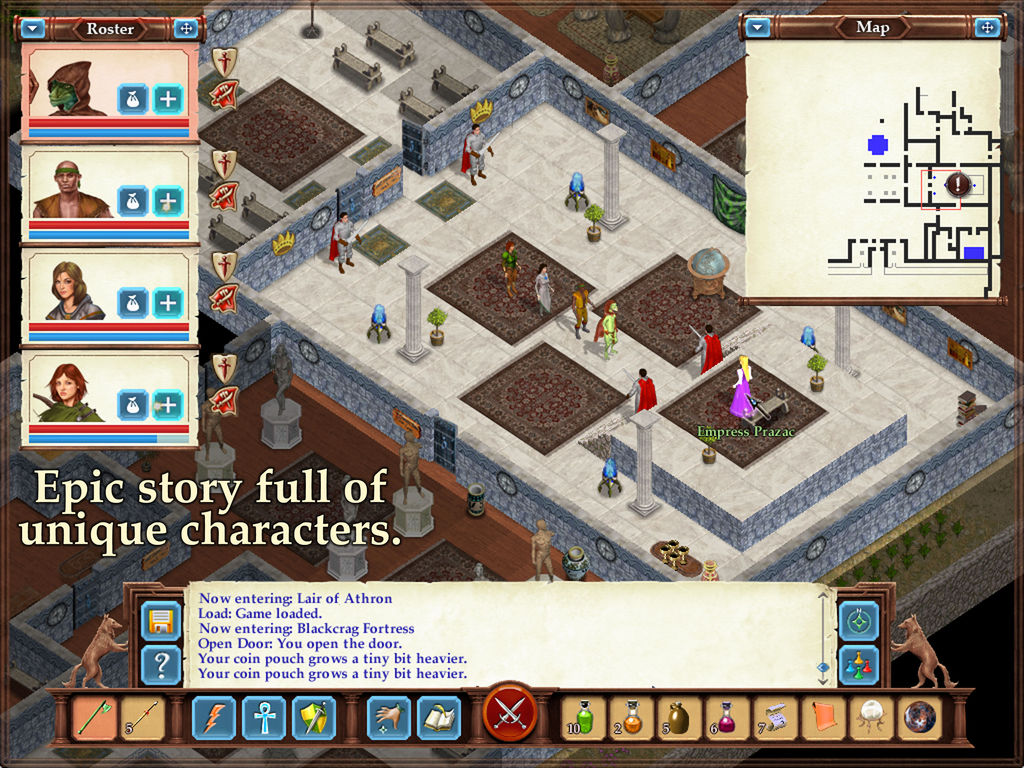 iTunes Description
Avernum 3: Ruined World is an epic, indie fantasy role-playing adventure with many hours of gameplay. Explore an enormous world that evolves as time passes. Towns are destroyed. Refugees flee. Disasters happen. Avernum 3 is the conclusion to our hit indie fantasy trilogy!

Your people long to escape from their underworld prison, but the surface world is being destroyed. Fight plagues of bizarre monsters and win your freedom. Enjoy an intricate tactical battle system with multitudes of abilities, character traits, and unique magical artifacts.
Forum Thread: Avernum 3: Ruined World HD (by Spiderweb Software)
---
Bad Burgers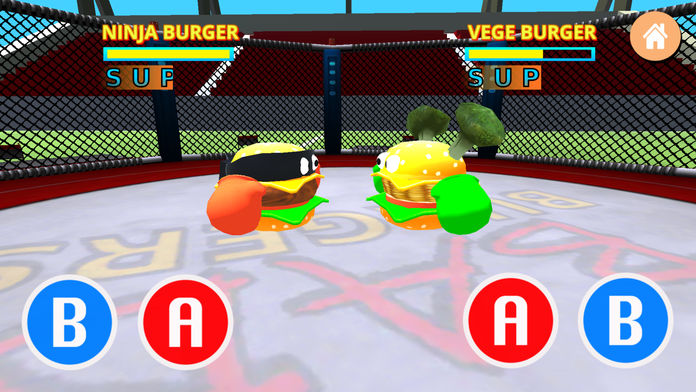 iTunes Description
Let's get ready to rumble!! It's Food Vs Food!

Bad Town has been over run by Bad Burgers with attitude.

Play as Ninja Burger and rid the town of this madness and become King of the Burgers.

Play your favorite Burger in VS Mode against your friends.
Forum Thread: Bad Burgers (by Superstar Games)
---
Ball and Blocks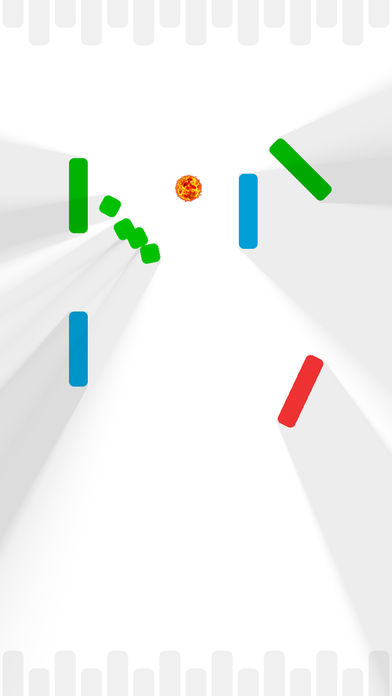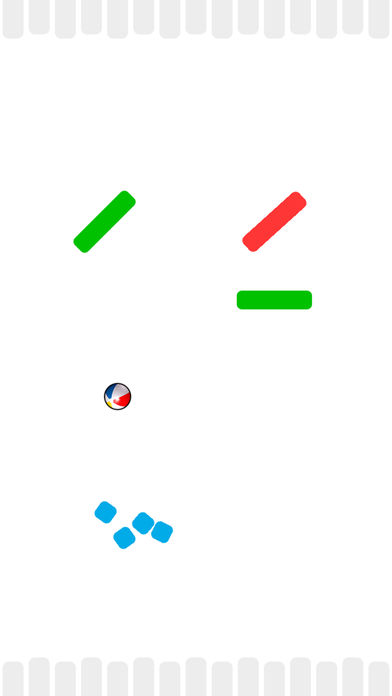 iTunes Description
In the new game Balls and Blocks you are going to pass a lot of various levels changing the path of the ball by means of moving blocks. The goal of the level is to destroy all blocks by means of the ball.

The rules of the game: when the ball clashes a block other blocks start moving. Tap the screen to stop them. You should stop the blocks so that the ball clashes each block at the level. When you destroy all blocks, you pass the level.

Good luck!
Forum Thread: Ball and Blocks (by Pavel Belyaev)
---
Beast Brawlers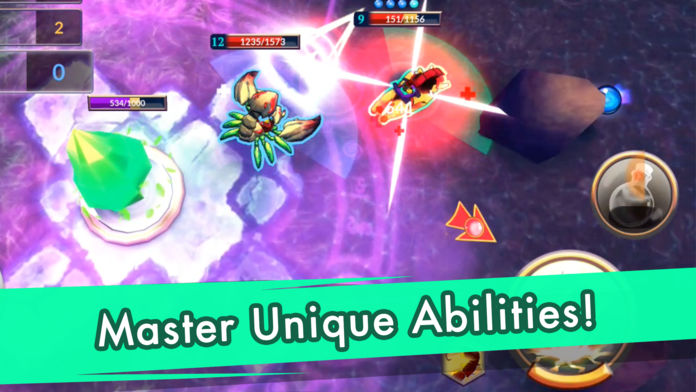 iTunes Description
Brawlers, mount up! Choose your Beast and get ready to fight in the ultimate real-time online battle arena.

Round up your friends and get ready for an epic multiplayer slugfest! Each Beast Rider controls their own destiny and battles for fans in a highly charged Arena – all in 2 minutes! Take part in highly competitive, adrenaline fueled Free-For-All and 2v2 battles inspired by MOBA esports – will you become the star of the Arena?
Forum Thread: Beast Brawlers (by V2 Games Inc.)
---
Brew Town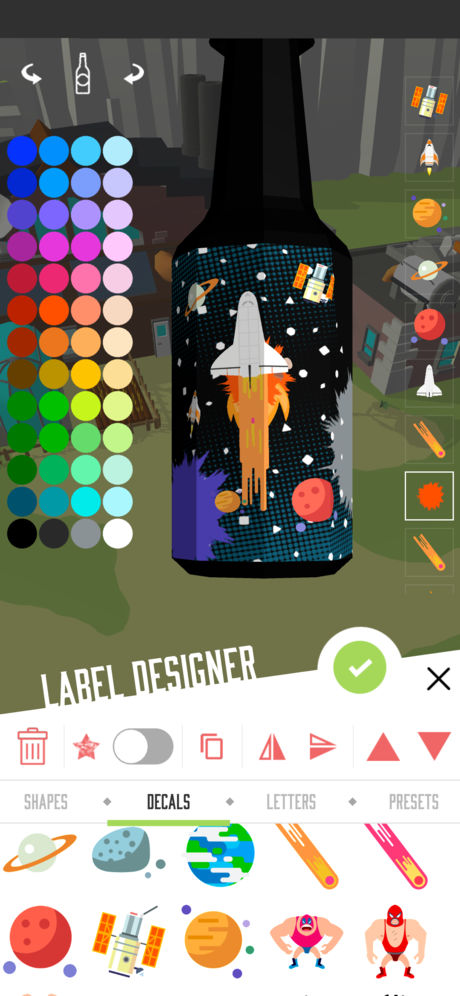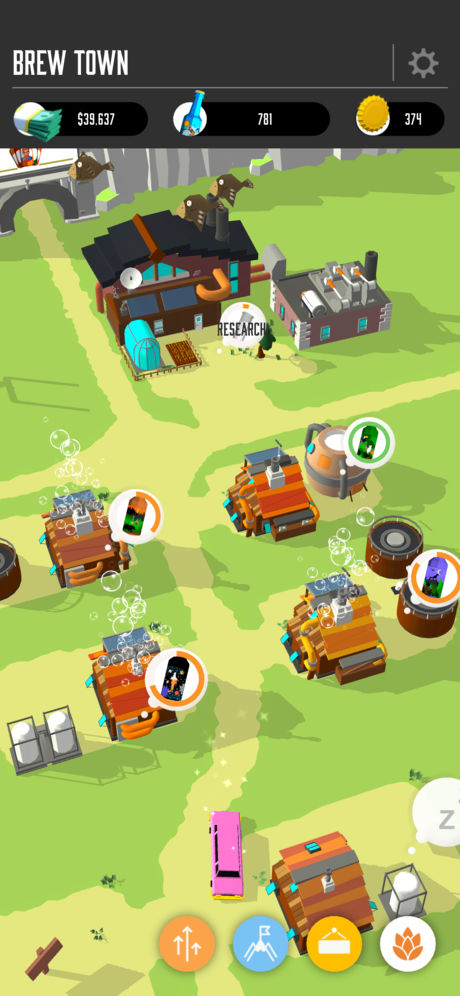 iTunes Description
Welcome to Brew Town! The world's foremost Craft Beer Simulator!

Start your very own craft beer brewery. Expand your range of tasty brews, design your bottles and cans, upgrade your buildings, and satisfy your customers endless thrist. Brew, bottle, ship and sell to grow your town into an empire. Make the world a little more tasty!

A tycoon game like no other, Brew Town lets you craft your way to success. Built around the core notion that people deserve better beer, you have free reign to decide how best to satisfy your customer's palette.

Want to make an almond flavoured stout? Go right ahead. You'd rather have a caramel-nougat IPA with a space-themed label? Step right up. How about a chili-infused red ale with a bright orange bottle featuring a GIANT BEAR ON FIRE? Let's just say you've come to the right place.
Forum Thread: Brew Town (by AppBox Media)
---
Cat Kidnappers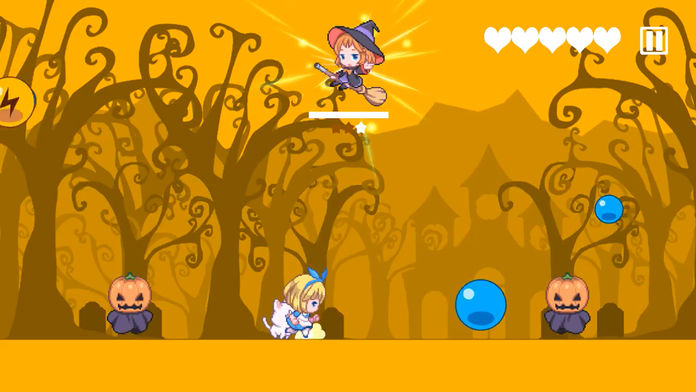 iTunes Description
If you touch the left side or right on the screen center, ​then character will move to that direction. ​

Move character to dodge Blue ball,​ and then acqure lightning ball to attack.​

If health guage of cat kidnapper becomes 0, one of lives will be reduced.​

If all lives of cat kidnapper becomes 0, you will win.​
Forum Thread: Cat Kidnappers (by SangDo game studio)
---
Disco Road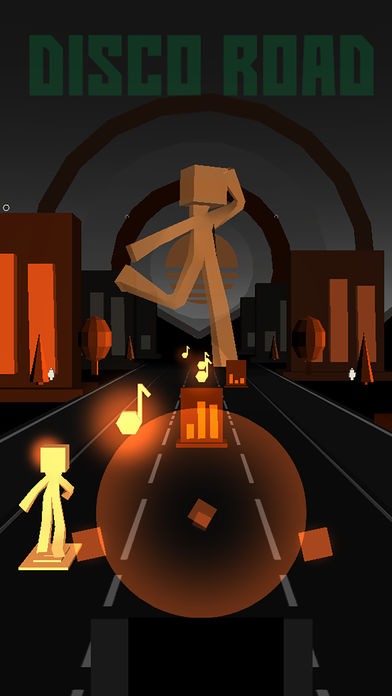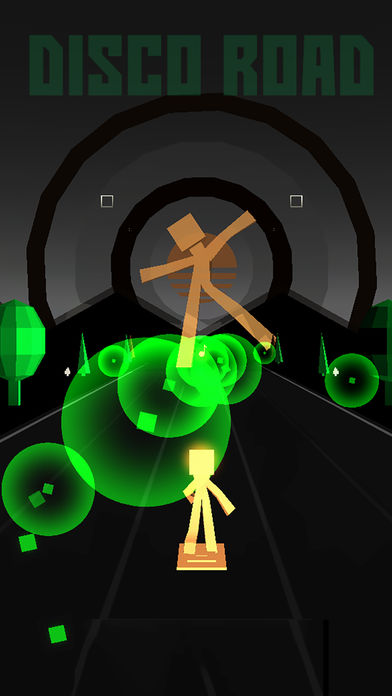 iTunes Description
Switch lanes to the beat in Disco Road. Also import your own music too. Run along through dancing worlds, pickup notes and power-up all to your favorite music.

– Switch lanes and Jump to the beat of 8 funky disco tracks
– Import your own music too from your DRM free music library
– Control with simple swipes or with your Face on iPhone X
– Autoplay imports too and just watch the AI play through the track on it's own as a Music Visualizer.
Forum Thread: Disco Road (by Solus)
---
Dynamite Headdy Classic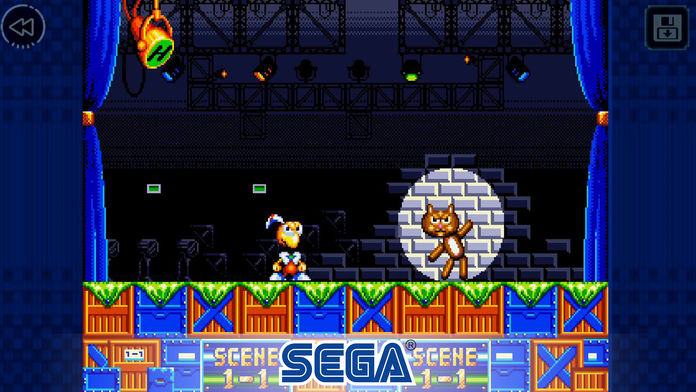 iTunes Description
Head-swapping fan-favorite Dynamite Headdy is now available on mobile! Play free and rediscover SEGA's quirky classic!

On-stage rampage! The theater world can be deadly, especially where Dynamite Headdy works! As star of the Treasure Theater Show, Headdy must thwart the jealous Dark Demon and his keymaster henchmen from taking over the world! Collect Power-Up Heads for amazing abilities like invincibility, flight, and laser-firing nostrils (yes, really!), and save the planet! Remember – a cool head always prevails!

Dynamite Headdy joins the ever-increasing line-up of 'SEGA Forever', a treasure trove of free SEGA console classics brought back to life on mobile!
Forum Thread: Dynamite Headdy Classic (by SEGA)
---
Escape! Drone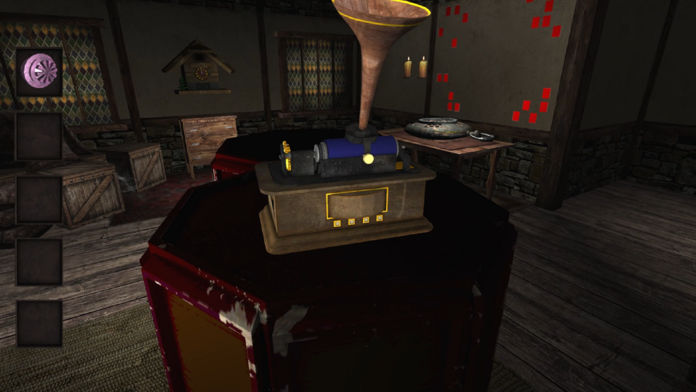 iTunes Description
Escape! Drone – Escape room game. Find the way to escape.

A father is in a trouble…

The father is looking for his son, but he finds a strange drone instead. The drone shinks him and brings him to an unknown place. How can he get back?

There are 4 chapters in the escape game. You can have 3 profiles to play. Some mathematical quastions you need to solve. Searching objects to solve puzzles. Enjoy this challenging and addictive escape game.
Forum Thread: Escape! Drone (by CHENG-PIN CHEN)
---
Find the Mustache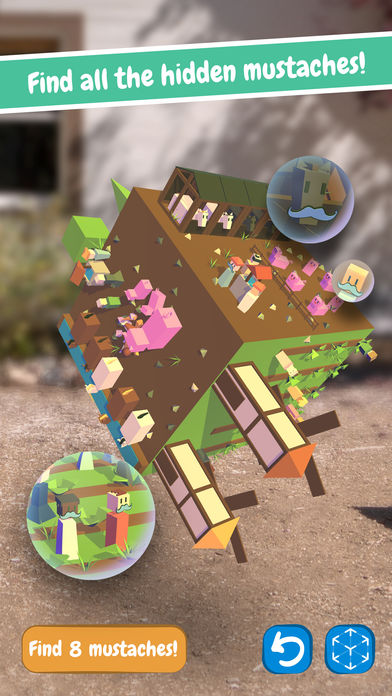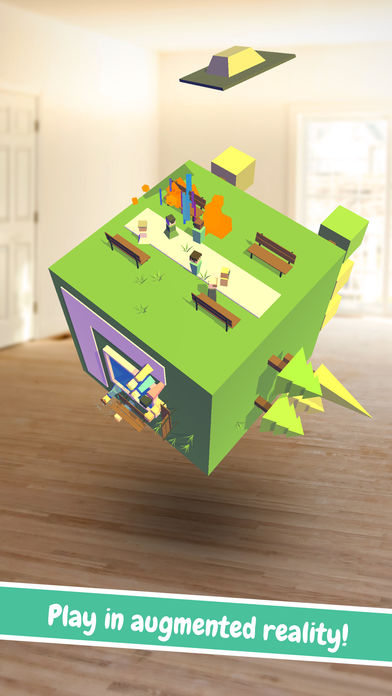 iTunes Description
Find the Mustache is an augmented reality "seek and find" game for the whole family! Using augmented reality (AR) technology, you can play "in your world" simply by pointing your device at any free free floor space or table top. Can you find all the hidden mustaches? They might not be in the places that you expect! Move your device and walk around in 360 degrees to find them all.
Forum Thread: Find the Mustache (by Lightbulb Labs)
---
Fishing Strike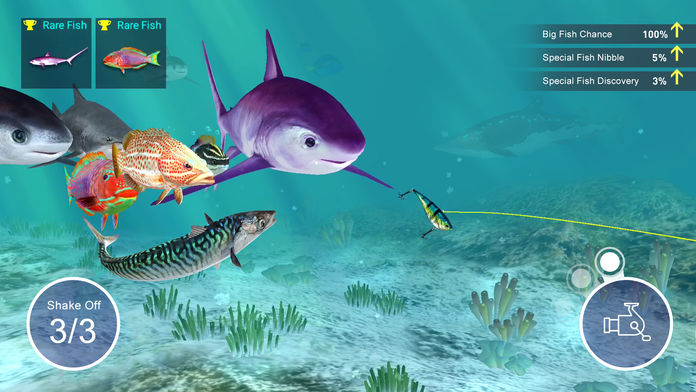 iTunes Description
Take a peek underwater to catch the fish you want! Feel like you're really fishing with awesome skills and exciting actions!

Catch over 500 types of Fish that truly look real-to-life in perfectly-rendered, world-renowned Fishing Holes!
Forum Thread: Fishing Strike (by Netmarble Games Corp.)
---
Flappy Helix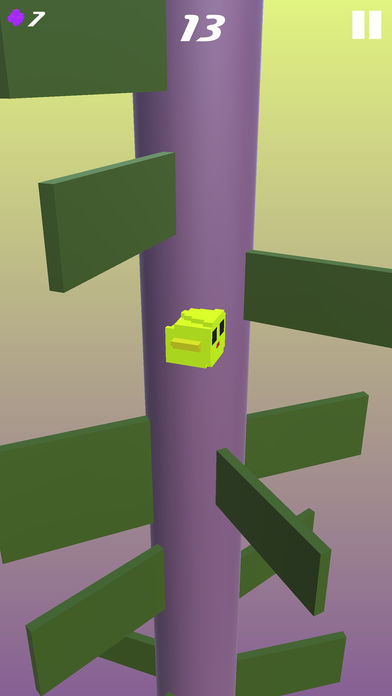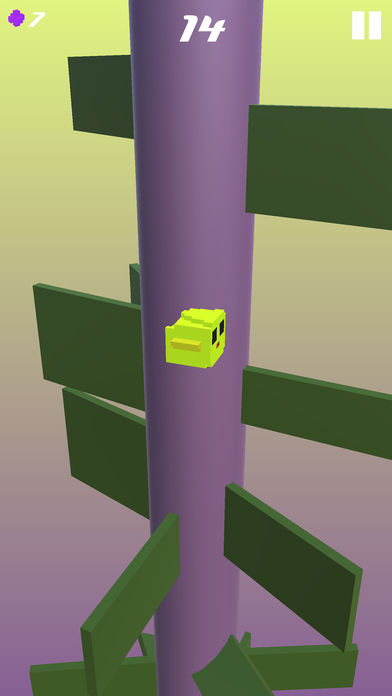 iTunes Description
The helix dodging challenge and addictive gameplay mechanics!

Easy one tap controls.

Flap through the helix, get stars, beat the best score and play more to unlock new worlds and characters.

Can you be a flappy master?
Forum Thread: Flappy Helix (by Khobeo Studios)
---
Fortress TD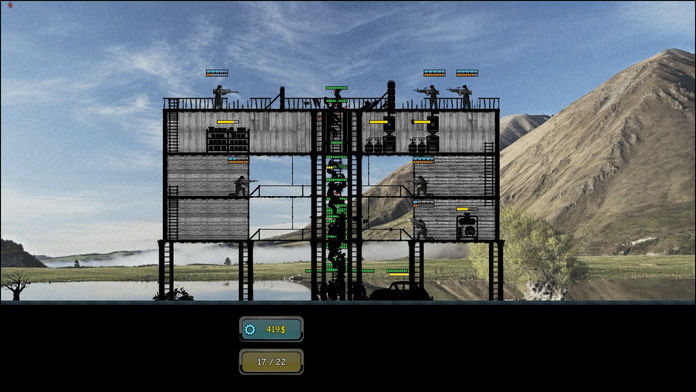 iTunes Description
You have 12 hours to search for supplies, transportation or you can continue your journey.
But as soon as night falls, you must find shelter, turn it into a fortress to stand against the hordes of monsters.
Equip soldiers, use bonuses and do not forget to follow the energy level of your fighters.
In battle be useful to your transport, it would be nice to find a tank.
Every day the number of monsters to get more, they mutate into stronger and more dangerous forms.
Forum Thread: Fortress TD (by IGOR KISELEV)
---
Furious Heroes
iTunes Description
Malicious boars are heavily armed and ready to tear our heroes apart! Bosses are loading their weapons preparing for the battle! But nothing can stop a brave Viking on his way to victory. Hurry up! Saddle your dragon and go!

USE DRAGONS' SKILLS!

Don't forget that each tame dragon has a unique skill. Use these skills and nobody will be able to stop you!
Open the whole collection of dragons and choose the one that you need to achieve a specific goal!
Forum Thread: Furious Heroes (by Big Root Games)
---
Gluttony Monster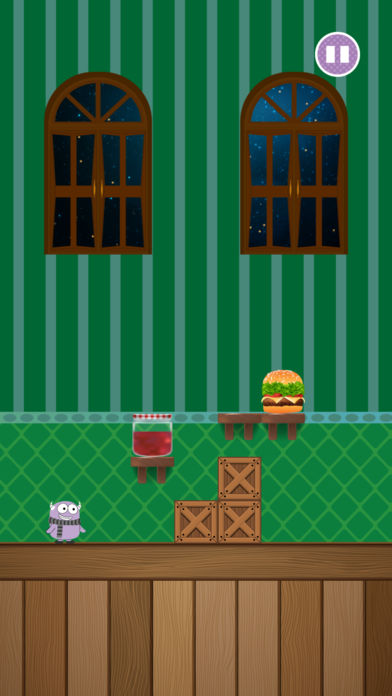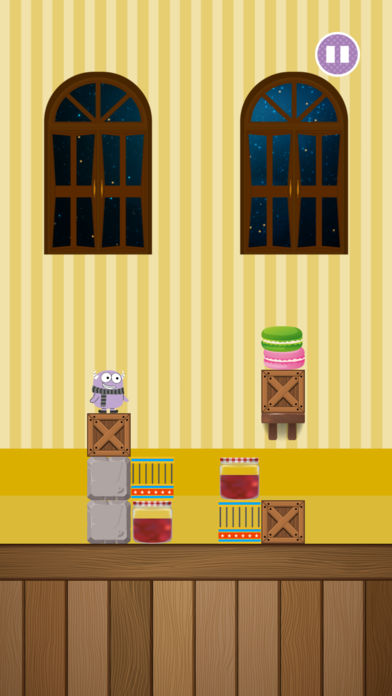 iTunes Description
The monster is hungry again.
At this time he targets on the delicious foods, but it is not easy to eat them.
He has to avoid the traps and bombs, all of which depends on your help.
Forum Thread: Gluttony Monster (by Giga Planet)
---
Golem Rage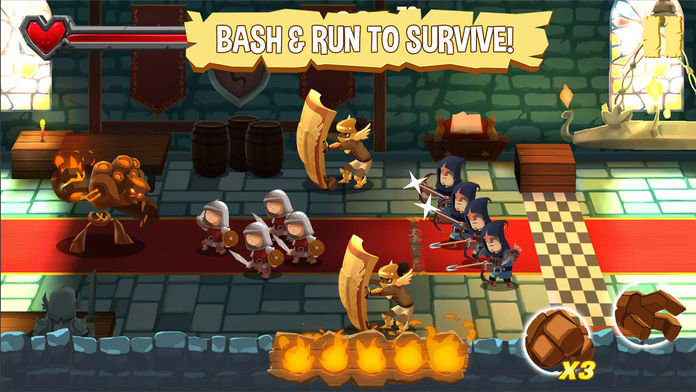 iTunes Description
Why are you here ? Why is everyone attacking you in this castle ?
Meh, it doesn't matter.
'Cause you're a wooden Golem, half stupid, half warmachine, but fully lovable.

Discover a new indie & adventure ! One Golem. Many enemies. Who will survive ?

Use your Golem punch, escape the castle, throw enemies away, or burn them to the ground with lava : all the arcade gameplay & hardcore fun you love, packed in this indie Golemic adventure !
Forum Thread: Golem Rage (by Zuki Games)
---
Instant War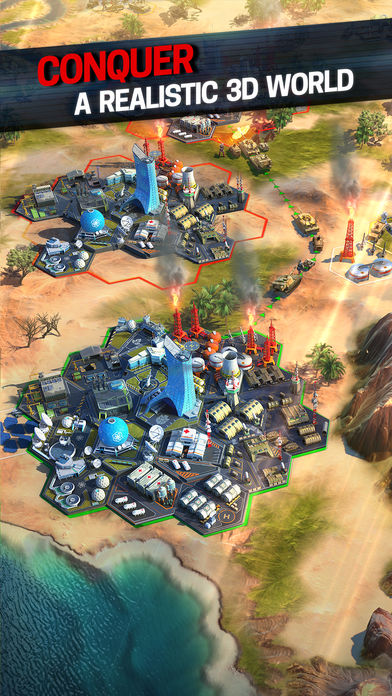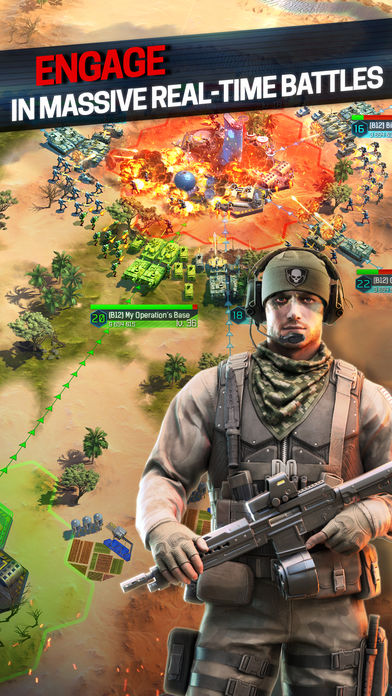 iTunes Description
For the first time in a mobile MMORTS, take advantage of a unified world map, enabling you to develop your resources and attack your enemies in a glimpse. By making geography matter and allowing you to deploy armies anywhere, Instant War lets you wage war in the palm of your hand like never before. You can finally use mountains and rivers to funnel your enemies right into a trap, or to protect your base from flanking attacks.

Recruit elite troops, develop cutting-edge military technologies, and clash with opponents from all around the world in this epic blend of social MMO and tactical war game. Keep your friends and foes under your thumb and rule the battleground! But remember, in Instant War there is no substitute for victory.
Forum Thread: Instant War (by Playwing Ltd.)
---
It's Full of Stars!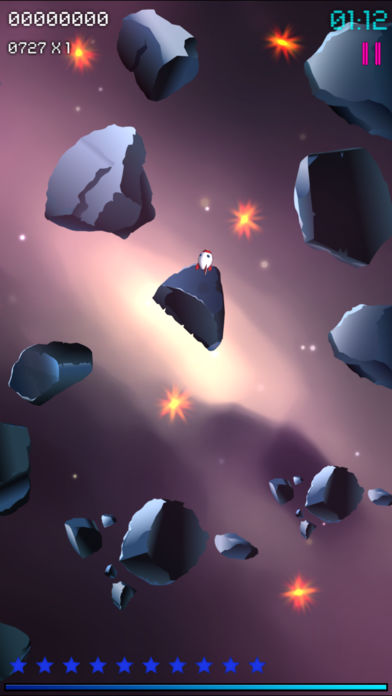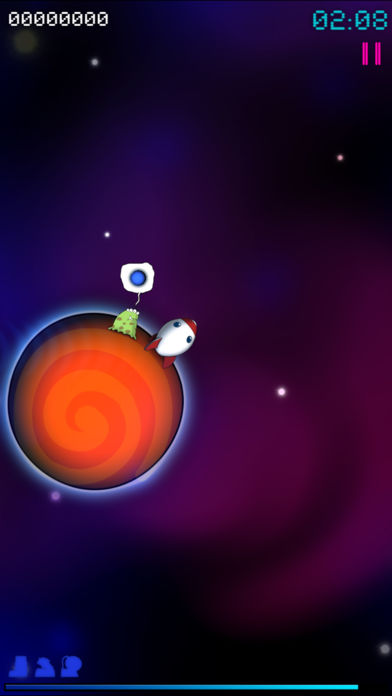 iTunes Description
In It's Full of Stars, you will haul people from planet to planet (aliens are people too), pick up a bunch of stars on the way and solve your daily taxi pilot puzzles.

About 6 or 7 years in the making by one guy on his train journeys, lunch breaks and non-existent spare time, making sure to reinvent the wheel in every step of the way.
Forum Thread: It's Full of Stars! (by the Hugotron)
---
The Legend of Faty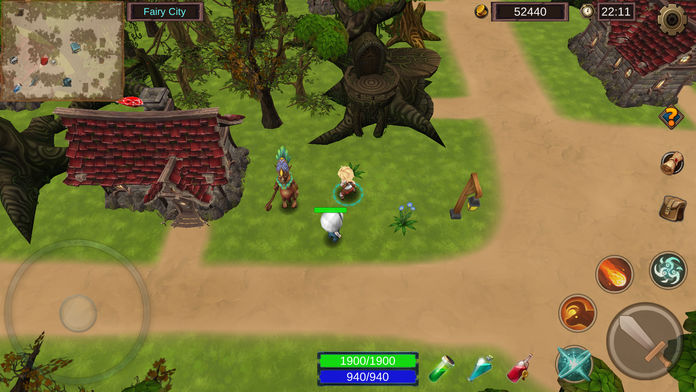 iTunes Description
The Legend of Faty is a cartoon-style and open world game.

After the War of the Devil, the world has entered a period of peace. It's said that the world will be changed soon by someone, but no one knows how it will change.

You are going to be the one who will change the world. It's almost impossible to achieve victory by yourself. You need to invite neutral beings to be your allies. They will give you great help.But, they will also share a lot of your money and experience.
Forum Thread: The Legend of Faty (by DearSky Studio)
---
Lightstream Racer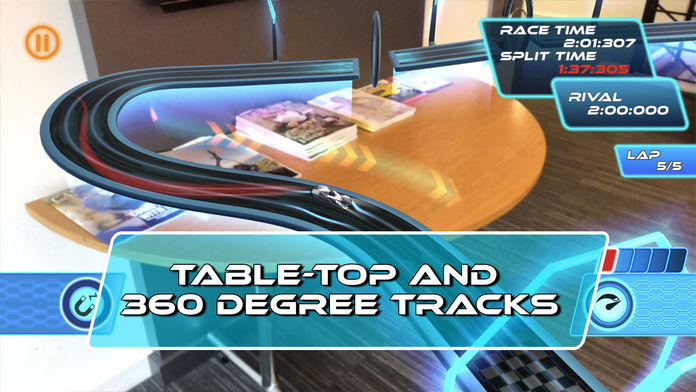 iTunes Description
Augmented Reality Antigravity Racing Game

Presenting a fusion of stunning sci-fi graphics and intense racing action. Compete in offline mode or online against a worldwide leader-board! Lightstream Racer allows players to experience futuristic Motorsport in the real world!

Augmented Reality, scan a real surface and place an immersive race track in front of your eyes!

Pilot bleeding edge vehicles around unique race tracks that will push your driving skills to the limit as you strive to climb the online leader-boards and boost your Pilot Grade.
Forum Thread: Lightstream Racer (by Virtual Arts Ltd)
---
Little Grimm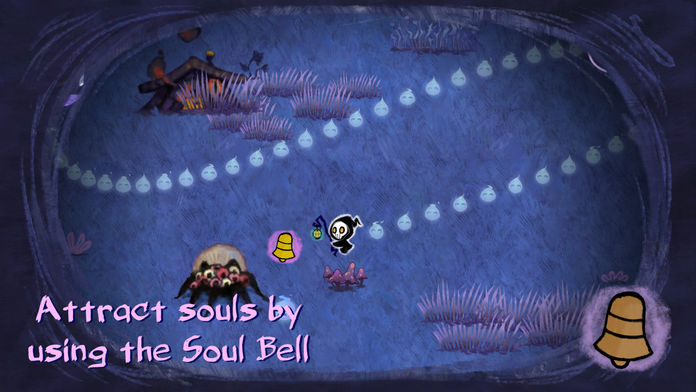 iTunes Description
Take control of Little Grimm, a reaper-in-training, who must save his soul friends which are aimlessly wandering through an endless world. In this snake-like collect-a-thon, traverse through an endless amount of ever-changing stages, collecting a wide variety of souls, while avoiding the trail of souls following you. Can you help Little Grimm become the best reaper-in-training?
Forum Thread: Little Grimm (by MassDiGI)
---
The Lost Sky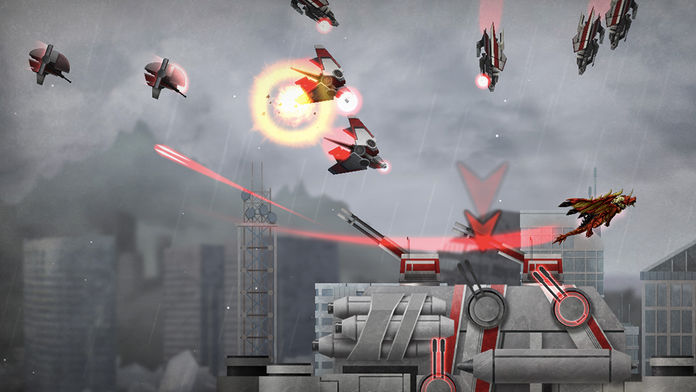 iTunes Description
THE LOST SKY is a 2D omni-directional action game that fights on the decadent world.
Set on the planet where civilization was destroyed by the battle drones' runaway, we fight to destroy everything to "reset" that planet.
Forum Thread: THE LOST SKY (by SHO YASUDA)
---
Mean Machines Demolition Derby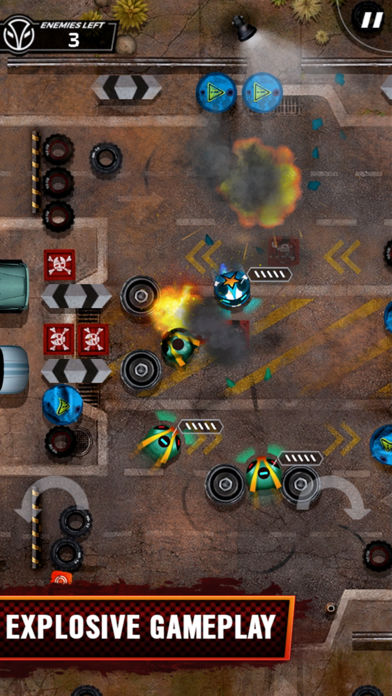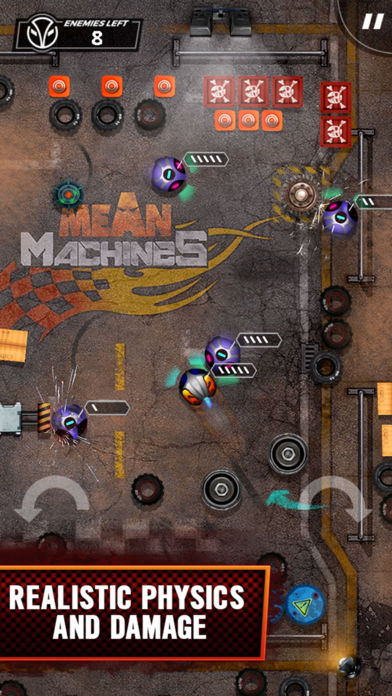 iTunes Description
Mean Machines is a one-of-a-kind action-racing game inspired by Demolition Derby, RC Racing and Robot Wars. With beautifully textured environments, realistic physics and damage models and a tremendous variety of content and game modes, Mean Machines is your definitive daily dose of action in the most accessible, pick-up-and-play package for mobile!
Forum Thread: Mean Machines Demolition Derby (by Famous Dogg Studios)
---
Message Quest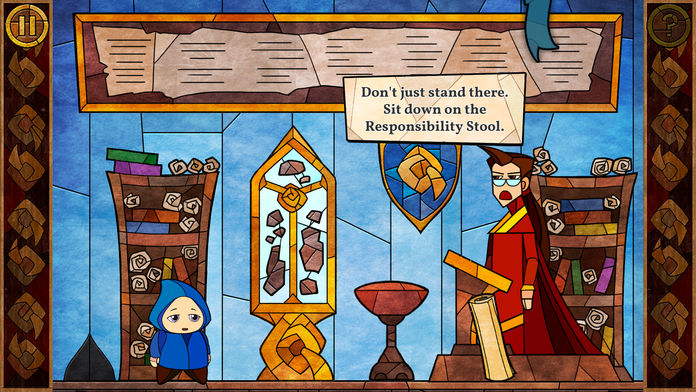 iTunes Description
Message Quest is a tiny stained-glass point-n-click adventure about laziness and her herald.
This is a fairy tale in the best tradition of works such as "The Hobbit" or "The Chronicles of Narnia", inspired by the art of Studio Ghibli.

This is the story of a lazy herald called Feste. You may know heralds, the fellows who appear at the beginning of each journey, looking for the hero in an attempt to deliver that "call to adventure" thing, right before the interesting stuff starts to happen. That's exactly the job our Feste must do. Find a hero, give him or her a call to adventure, and be done with it. No exploits, no saving the world. But all he wants to do is sleep and eat candy. You must become his conscience and lead him through the struggles and strange encounters of the Interworld Road.

A cute fantastic journey for one evening – the game lasts about an hour and a half, so you'll get the full story in one session.
Forum Thread: Message Quest (by Maria Kravtsova)
---
The Mooseman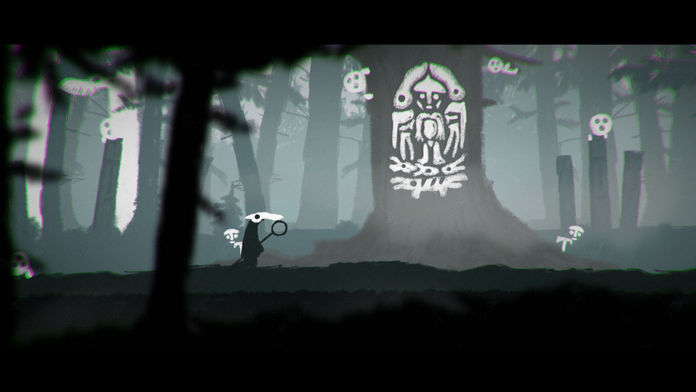 iTunes Description
Long-long time ago the world was created out of an egg-shell by a god named Yen. In the murky depths of the endless ocean the Lower World was born. The Middle World was made for the men to dwell, and the Upper World was were the ancient gods would reside. Multitudes of spirits dwell among the layers of creation, guarding their secrets in the dark. Embark on a journey through all the worlds of ancient myth, find artefacts of Chud' tribes and solve all the mysteries of finno-ugric tales.

You are the Mooseman and you have the ability to see all that is hidden to the mortal eye. You are about to visit three layers of this universe – the first one is the Lower World where the spirits of the dead reside.
Forum Thread: The Mooseman (by Vladimir Beletskiy)
---
Ocean Legend
iTunes Description
Ocean Legend is a real sailing adventure MMORPG mobile game with the background of the "Age of Discovery" in 15th century. In that time, because of the dream or the treasure, many sailors and pirates were appeared and set sail to the unknown ocean to explore the world.
Forum Thread: Ocean Legend (by Oasis Games)
---
Oddmar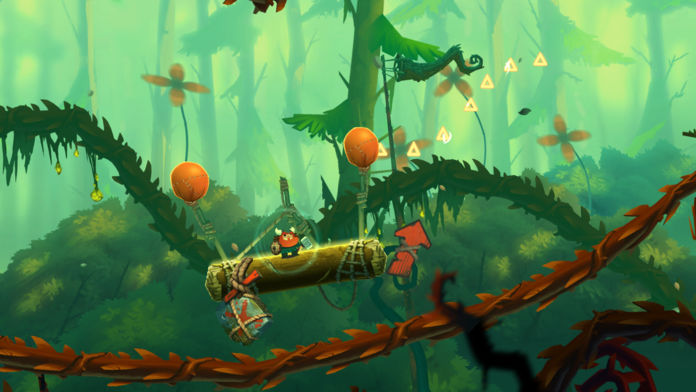 iTunes Description
Oddmar struggles with life in his village and is not worthy of a place in Valhalla. He is shunned by his fellow Vikings and must redeem himself of his squandered potential. One day he is offered an opportunity to prove himself, but at a price…

IMMERSE yourself in an epic Viking story animated as a motion comic.
JOURNEY through 24 beautifully hand-crafted levels of physics-based puzzles and platforming challenges.
DISCOVER your true power with magically imbued weapons and shields.
ENCOUNTER new friends and foes on your journey through magical forests, snowy mountains and treacherous mines.
Forum Thread: Oddmar (by MobGe & Senri)
---
OnRaid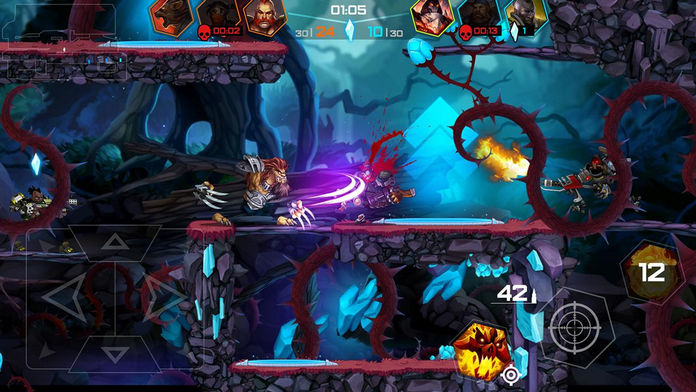 iTunes Description
Onraid is a challenging 2D shooter game, where you are free to develop your own play style and tactics to destroy your enemies.

Onraid offers intense battle modes, a varied set of character classes and cosmic visuals. Team up with friends or strangers to strengthen your chances as you battle unknown enemies, strange bots. Use the items collected on raids to craft powerful weapons, gadgets and skins and customize your quirky character. Time to Raid!
Forum Thread: OnRaid (by Pragmatix Ltd)
---
Persian Pirates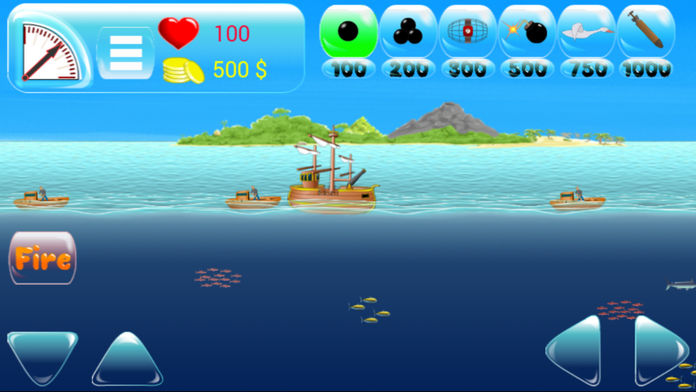 iTunes Description
Persian Pirates is a casual game, it's combination of a fun fishing game with an artillery battle game. There are a lot of artillery games like the famous, Worms series and tank wars ,Atomic cannon and
we can also put the Angry Birds franchise in this category and I believe angry bird is a kind of artillery game
but we add a new challege which you can't find on any similar one. We add the sway and oscillation as new challenge
a very good simulation of water can attract players , the simulation of rockets and sea mine is perfect. And you can't find it in any other game.
Forum Thread: Persian Pirates (by Appi Mobile)
---
Phantom Signal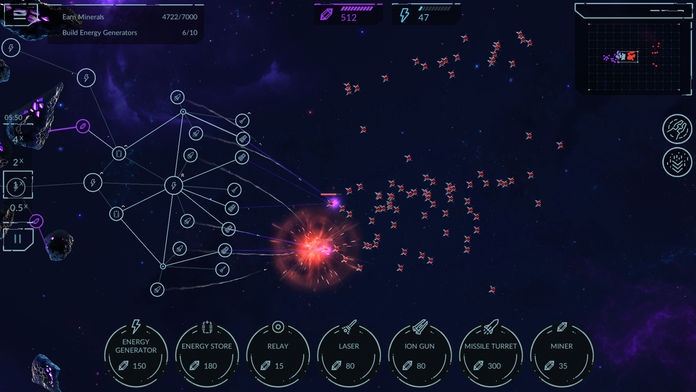 iTunes Description
A drifting space ship wakes up due to unusual interference in space. Almost right after this, an unknown enemy attacks the ship. To withstand this new threat and reach the source of the signal, the ship's command module activates an industrial fabricator, which you take control of.
Your tasks include constructing an energy grid, procuring resources, upgrading the ship and destroying enemies.
Every enemy type has its own peculiarities. They have their own strengths and weaknesses.
Forum Thread: Phantom Signal (by VESLO GAMES)
---
Pirate Tales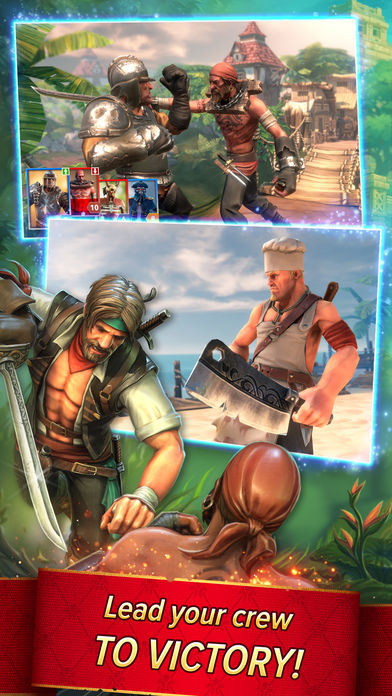 iTunes Description
It is a PIRATE REVOLUTION in the genre! Pirate Tales are about to board your device with some brand new action RPG experience. Become a pirate captain, the terror of the seas, and be known as the most fearsome pirate alive!
Forum Thread: Pirate Tales (by CP Decision Limited)
---
Polar Rollout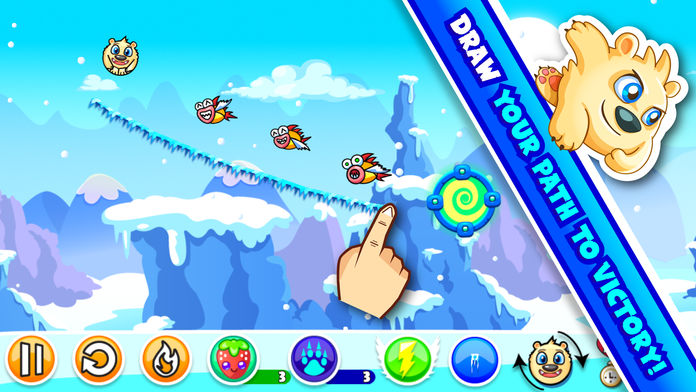 iTunes Description
Ready for super-powered, ice-sliding, fish-busting action? Choose your favorite Roller and unleash magical powers in this unique line-drawing puzzle adventure!

Fishy foes from another dimension have invaded the universe and it's up to you to stop them. Create your path to each portal and defeat those pesky piranhas along the way!
Forum Thread: Polar Rollout (by Blue Evolution Interactive)
---
Retro Highway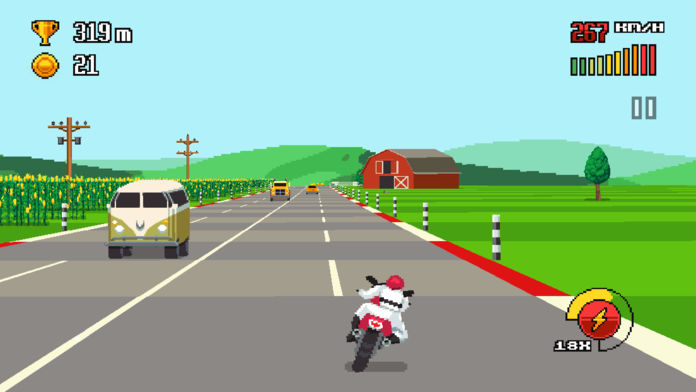 iTunes Description
Hit the Retro Highway and return to the days of blast processing and pure arcade fun! Retro Highway is a throwback mobile game aiming to combine the accessibility of modern titles with the high-skill challenge and charming aesthetics of old.
Forum Thread: Retro Highway (by Dumb Luck Games)
---
Soap Dodgem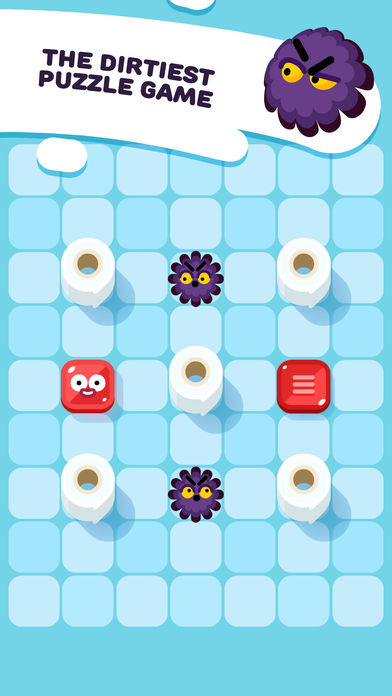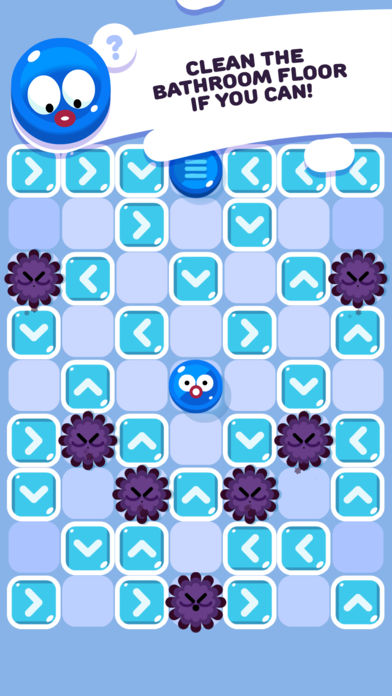 iTunes Description
CLEANING IS THE NEW FUN!
Slide the soap squad and clear your enemies through the mazes of a bathroom!

SLIDE YOUR WAY TO PERFECT CLEANNESS
In Soap Dodgem your goal is to help your happy soap friends get back to their soap holders and clean as many mold creatures on the way as you can! Use a familiar sliding puzzle gameplay with unique bathroom obstacles.
Forum Thread: Soap Dodgem (by Lost Ducks)
---
Super Boy Journey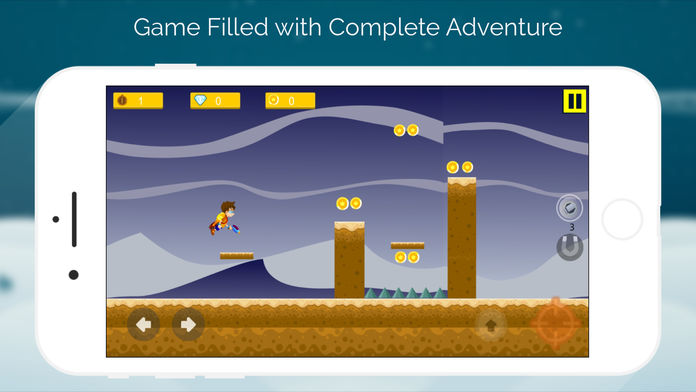 iTunes Description
Super Boy Journey is an adventure+Action game. Unlock Multiple Worlds. Use the on screen buttons to make your away in the journey. Collect coins to earn reward.

HD graphics with multiple stages and worlds to be unlocked.
Forum Thread: Super Boy Journey (by Umer Ramzan)
---
Tiki Kart Island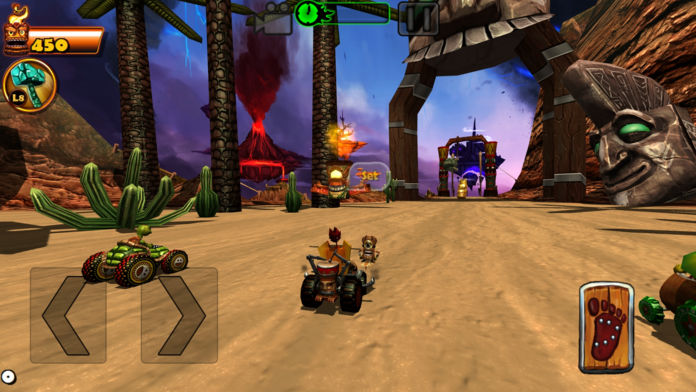 iTunes Description
Race to save Tiki Kart Island in a high-speed story driven arcade kart racing campaign, boost into real-time multiplayer online battle arena to find rare loot! Create your own tracks that people all over the world can race while you get prizes for it!
Forum Thread: Tiki Kart Island (by Arb Studios)
---
Undead Carnage League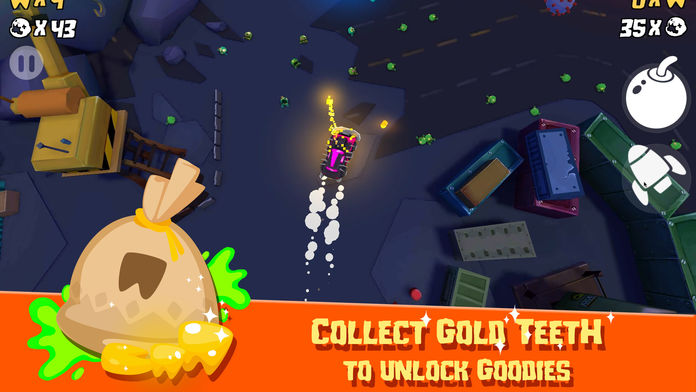 iTunes Description
A virus broke out of the inner cities, zombies spread across the planet, and now… life's pretty boring. What do you do for fun in a post-apocalyptic world? Jump in your car and join the Undead Carnage League.

Join the elite zombie smashers, hit the road and run down as many of the drooling mindless horde as you can, grabbing their gold teeth and avoiding obstacles and zombie rockets. Top the global leaderboard for the highest honour – the Undead Carnage League trophy. The more gold teeth you collect, the more choices you have to upgrade to some sweet new wheels.
Forum Thread: Undead Carnage League (by Sandbox Global)
---
World of Gunships Online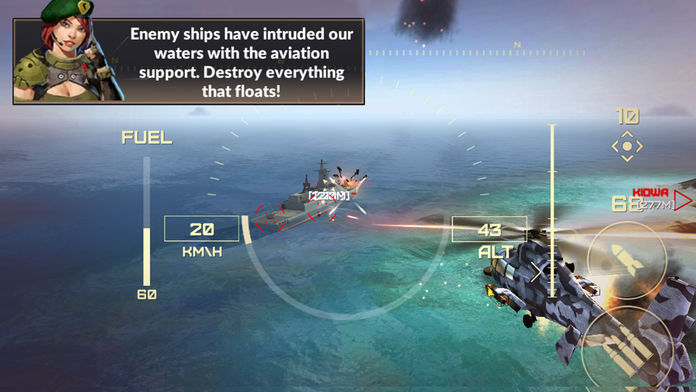 iTunes Description
World of Gunships is the most immersive online helicopter battle action game has arrived on App Store! Take control of the powerful combat helicopters in this free-to-play PVP action game. Featuring stunning 3D graphics combined with intuitive controls and unforgettable flying experience!

More than 20 battle helicopters with a high variety of weapons and equipment. Highly customizable gunship with machine guns, guided missiles, heat traps, camouflage and decal types.

Visit the world well known locations to play instant PVP gunship battles with other players from all over the world! Up to 8 players online per battle in 'Deathmatch' and 'Team Deathmatch' game modes.
Forum Thread: World of Gunships Online (by GameSpire)
---
16-Bit Epic Archer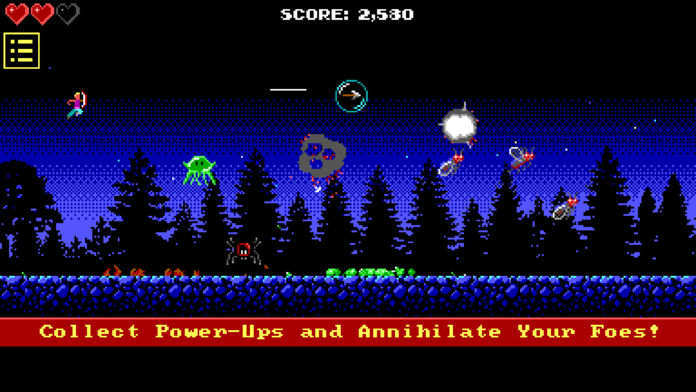 iTunes Description
16-Bit Epic Archer is a fast-paced, chaotic, retro-style game that combines both endless runner and shoot 'em up game mechanics. Grab your bow, and run endlessly while firing arrows and annihilating almost anything that stands in your path!
Forum Thread: 16-Bit Epic Archer (by A Majothi)
---