Each and every day new mobile games are hitting the App Store, and so each week we put together a big old list of all the best new releases of the past seven days. Back in the day the App Store would showcase the same games for a week, and then refresh those features each Thursday. Because of that developers got into the habit of releasing their games throughout Wednesday or very early Thursday in order to hopefully get one of those coveted features spots. Nowadays the App Store refreshes constantly, so the need for everyone to release all on the same day has diminished. Still, we've kept our weekly Wednesday night format as for years that's the time people knew to check TouchArcade for the list of new games. And so without further ado please check out the full list of this week's new games below, and let us know in the comments section which games you'll be picking up!
---
Animal Pet Farm Craft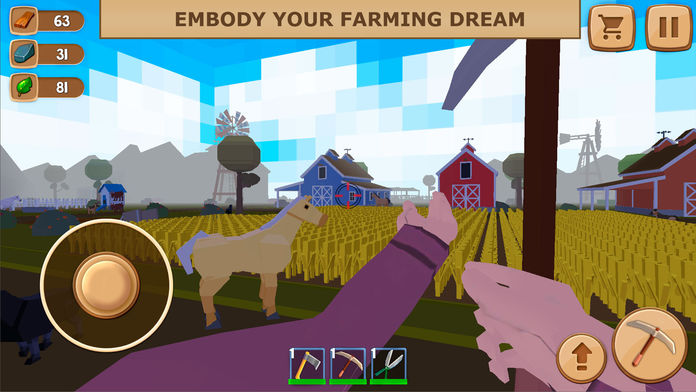 iTunes Description
Become the most famous farmer in the county! Make your own farm and fulfill it with different pets! Explore lands to find materials for building and crafting pet farm. Start your way to success only with a small farm with dogs and cats and develop it to a town or even a city for your pets!
Forum Thread: Animal Pet Farm Craft (by Yuriy Matlakhov)
---
Archilon Saga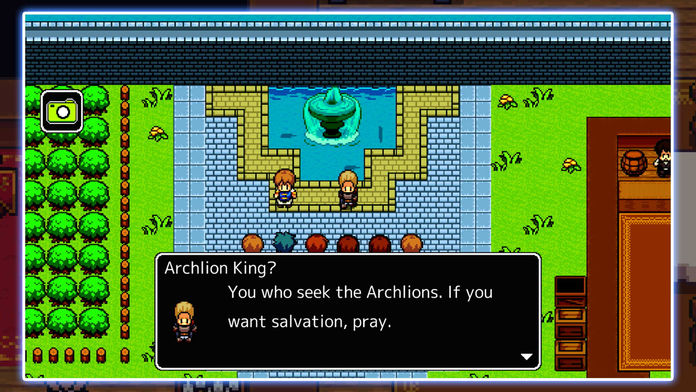 iTunes Description
Completing is a piece of cake! A delight to beat the game for everyone! KEMCO's first chapter in the Pocket-sized RPG series!

Short but adequate! A Pocket-sized RPG!
Too many games in the dusty shelf waiting to be played?
No problem, just a quickie to beat this one!
Here you go an adventure packed with emotion and accomplishment!
Forum Thread: Archlion Saga (by KEMCO/Hit-Point)
---
AZ Rockets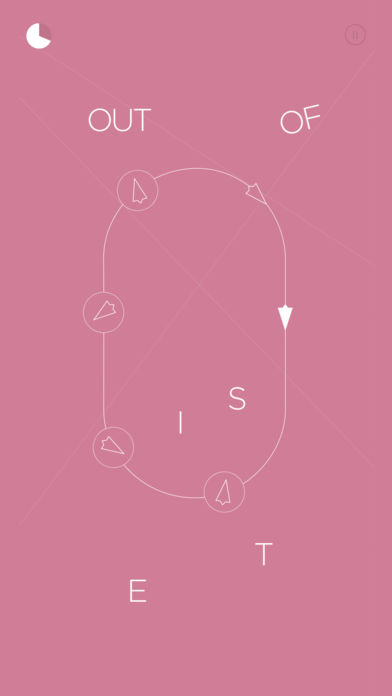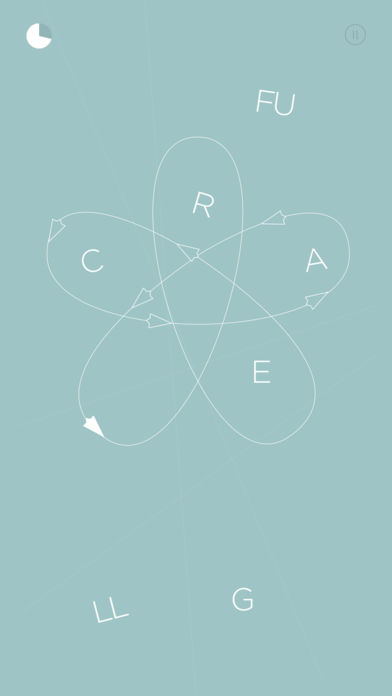 iTunes Description
AZ Rockets is a minimalistic and challenging game with easy to understand game mechanics, built in the spirit of our previous game 99 Rockets. Just tap the screen to fire the rockets and hit the targets that is made of letters.

Download the game and take the lead in this expedition through a stylish space where geometry, music and sound effects are combined to a pleasant atmosphere.
Forum Thread: AZ Rockets (by Itatake.com)
---
Backgammon Machine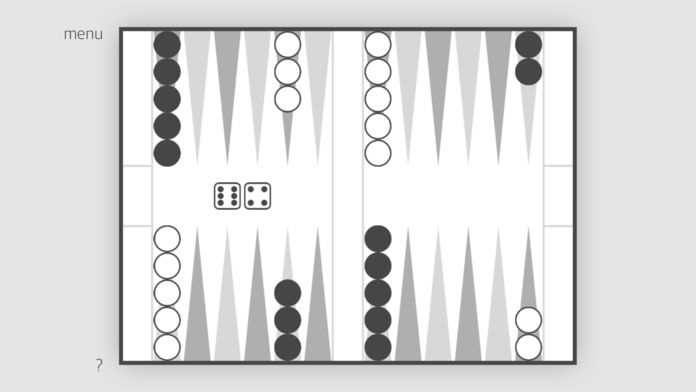 iTunes Description
The only neural network trained backgammon AI on iOS! Based on the techniques pioneered by the groundbreaking AI research of Gerald Tesauro, Backgammon Machine leverages the power of Apple's brand new CoreML machine learning technology to create a fast and challenging opponent at two different skill levels.

My dad complained that his backgammon app cheated at higher difficulties, and he was right! Backgammon Machine's dice are 100% fair (though it will feel like cheating sometimes when you're getting hammered)

Can you beat The Machine?
Forum Thread: Backgammon Machine (by Tyler Walker)
---
Cat Knight Saga Special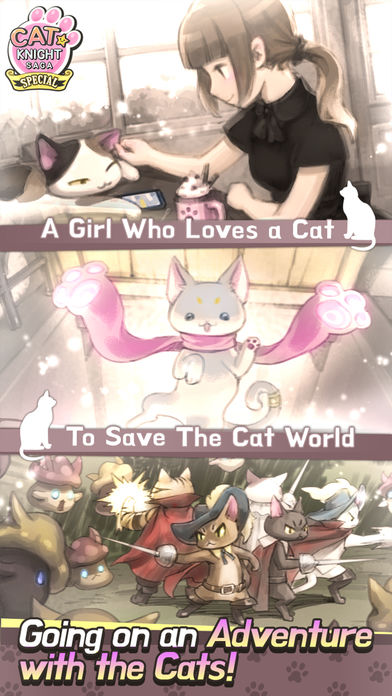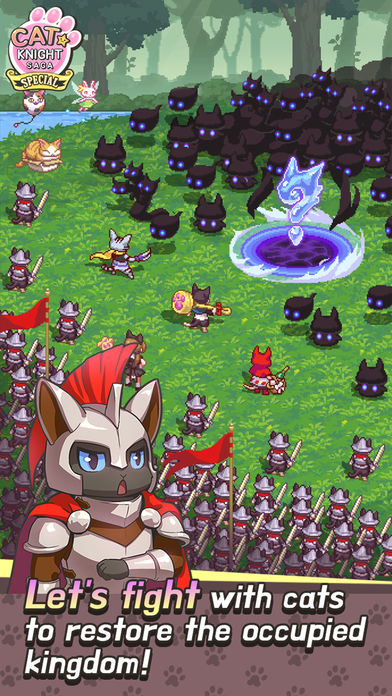 iTunes Description
'CAT KNIGHT SAGA' Special is the adventure story of the girl and cat captains summoned to the cat world.

The little girl who is asked by the cat's transcender, Milk, to save the world of cats, goes on an adventure with the group of cats. Save the Cat World with the Individualized Cat Leader and NPC during your adventure!

'CAT KNIGHT SAGA' Special features easy battle, cute visuals, interesting scenarios and is a cute pixel art RPG!! with 8 cat monsters, 50 animal helpers, 80 scenarios images, and a script volume of over 6000 words.
Forum Thread: CAT KNIGHT SAGA SPECIAL (by CatnipStudio)
---
Cat Runner 2018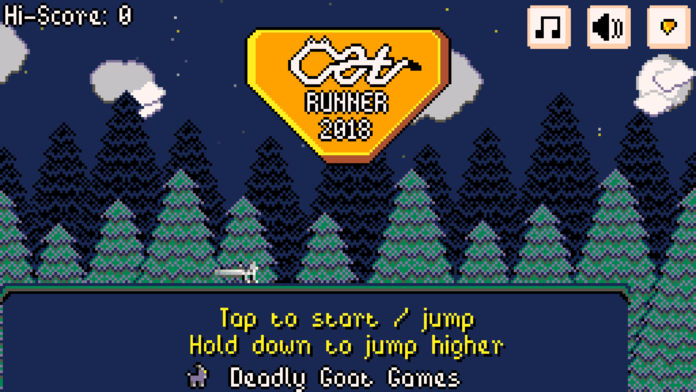 iTunes Description
Cat Runner 2018 is an endless runner that will put your reflexes to the test. Race across treacherous terrain while avoiding obstacles and collecting treats. Use your treats to unlock different themes, runners, and streams to personalize your gameplay experience. Run for as long as you can to get the highest score and prove that you are the coolest cat around.
Forum Thread: Cat Runner (by Deadly Goat Games)
---
Chrono MA:GIA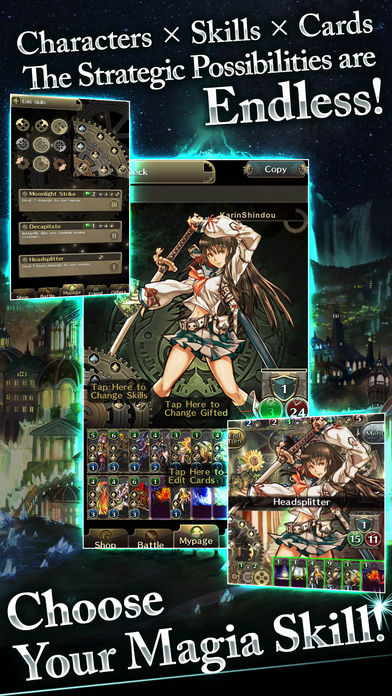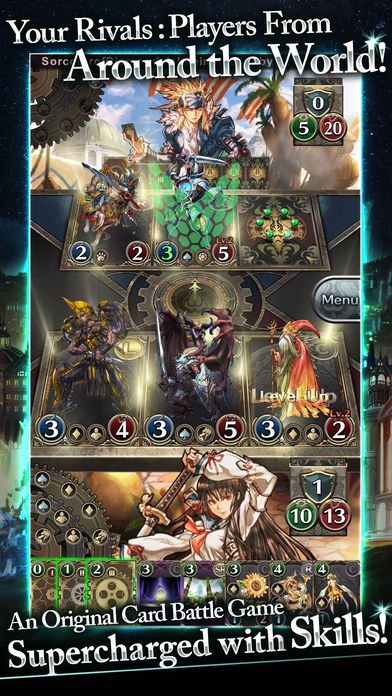 iTunes Description
An original competitive card game from GungHo!! Character/Skill/Card variety delivers unparalleled strategy! Battle your way to the top of the world ranking YOUR way!

-CHRONO MA:GIA: an authentic competitive card game that balances approachability with deep strategy!
-Diverse characters, a wide selection of skills, and freedom in card selection ensure endless strategic possibilities!
-Don't let your guard down! Sudden reversals of fortune lead to intense card battles!
-Compete against players from around the world in online matches!
-Vertical interface specially designed for ease of use on smartphones!
Forum Thread: CHRONO MA:GIA (by GungHo Online Entertainment)
---
Cobi Golf Shots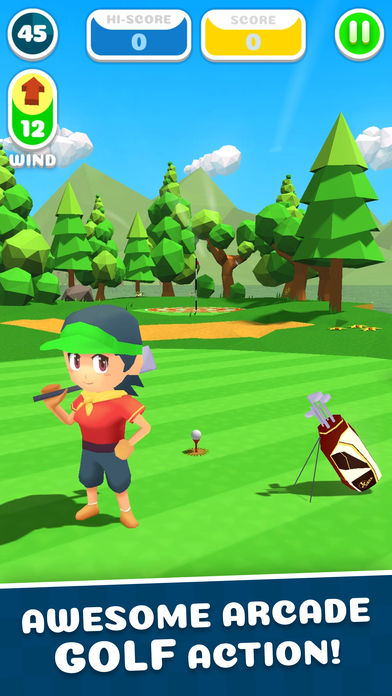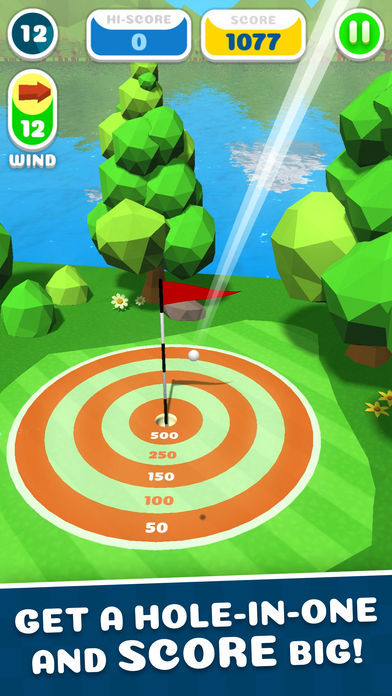 iTunes Description
The arcade golf game you've been waiting for! Pick a course to play, line up your shot, pull back and shoot for the hole!

The closer you get to a hole-in-one, the more points you score! Score big to earn coins and challenge friends.

With awesome courses to play and a host of characters to unlock there's always something to play for.

Amazing score? Challenge and play against your friends inside Messages for even more fun!
Forum Thread: Cobi Golf Shots (by Cobra Mobile Limited)
---
Colorblind – An Eye For An Eye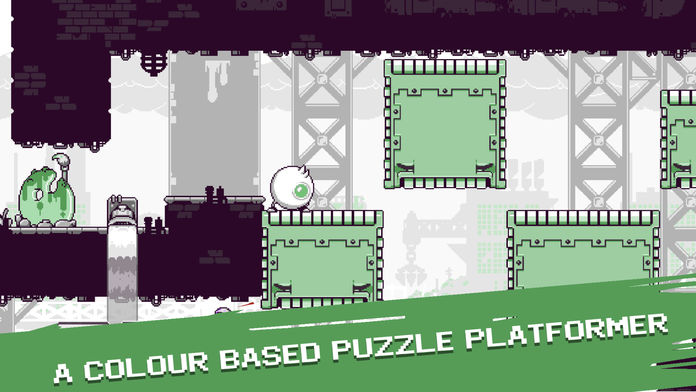 iTunes Description
Meet Right Eye,
He is in love with Left Eye and the two of them live happily together, blind to the perils that lay just outside of peripheral vision.
One day the dusty Pirates kidnap Left Eye leaving you to suffer retinal detachment and a bit dilated. Without her, your world is without color….literally! It turns out that you are color blind and many things are not visible to you any more!
Don't be a lazy eye! Lift the lid on the Pirate's plot and save Left Eye in the ultimate eye test!
Forum Thread: Colorblind – An Eye For An Eye (by Nitrome)
---
Dead Rivals – Zombie MMO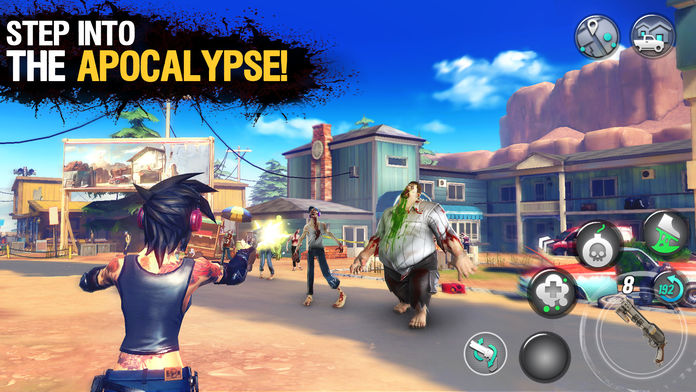 iTunes Description
Fast-paced action meets classic MMORPG adventures in the first zombie-themed ARPG for mobile!

Explore a vast open world, customize your hero, build your arsenal and rule the PvP battlefields!

Fight for survival and explore a vast post-apocalyptic open world in the first zombie action RPG for mobile! Journey into the wastelands and discover the cause of the zombie outbreak as you band together or form rivalries with thousands of other players!
Forum Thread: Dead Rivals – Zombie MMO (by Gameloft)
---
Extra Color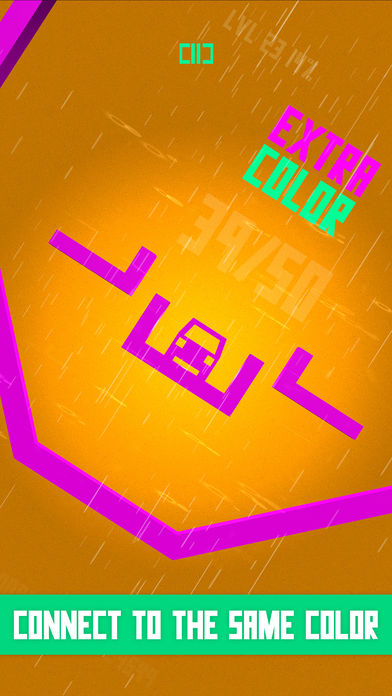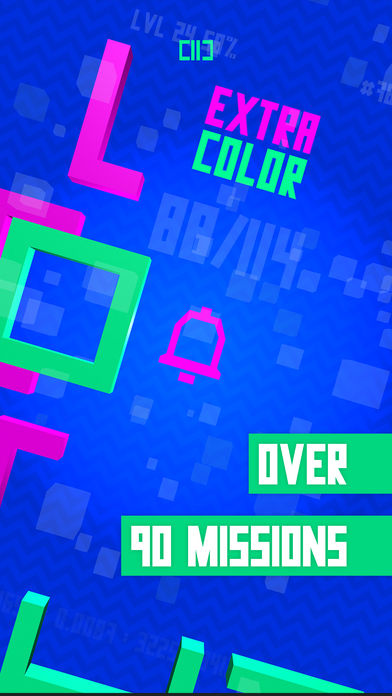 iTunes Description
Every tap is a color change.
Every color change is a point.
Every point is a speed up and a difficulty increase.
You must follow the color on each obstacle to remove it and survive!

Extra Color is a minimalistic arcade color changing game where enjoyable gameplay meets merciless difficulty, unique missions, different heroes to unlock and level up system.
Forum Thread: Extra Color (by Evil Indie Games)
---
Fobia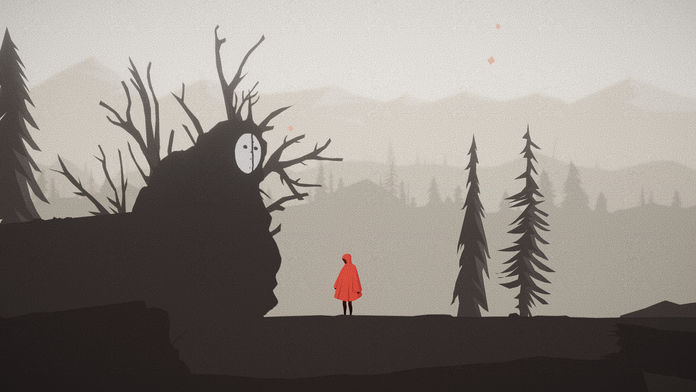 iTunes Description
A little girl tries to escape from her fears overcoming various obstacles in her path.
Forum Thread: Fobia (by Eugene Lazebny)
---
Ghost Pop!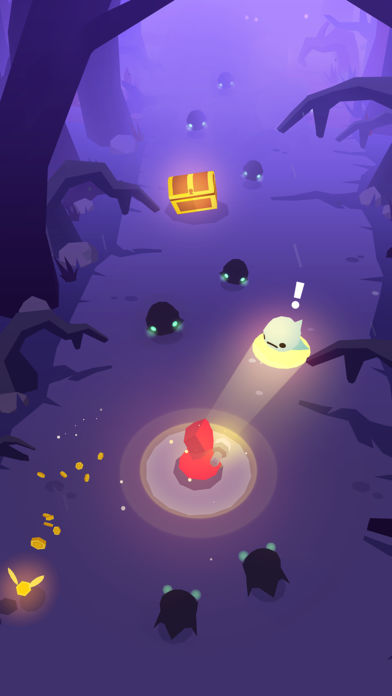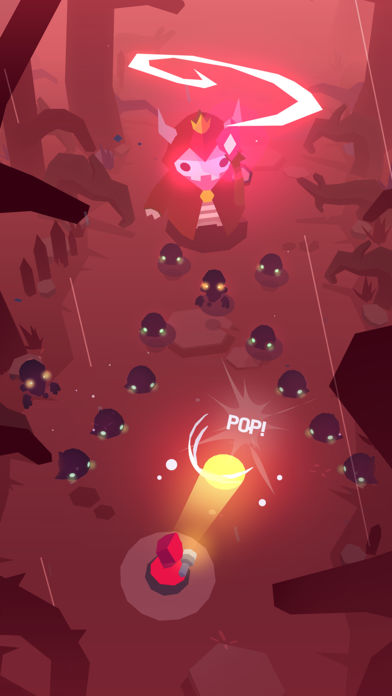 iTunes Description
Pop those ghosts! The ultimate popping challenge! Blast ghosts with your flashlight along a haunted twisty road. Simple one-tap controls, defeat spooky creatures, switch the color of your beam, unlock super awesome characters, and even earn coins whilst you sleep!

– Super challenging!
– Tons of characters and flashlights to unlock!
– Lots of enemies and big bosses to defeat!
– Upgrade your damage, battery life, critical hits and more!
– Explore the forest, unlock chests, even collect gold fairies!
Forum Thread: Ghost Pop! (by PlaySide)
---
Grids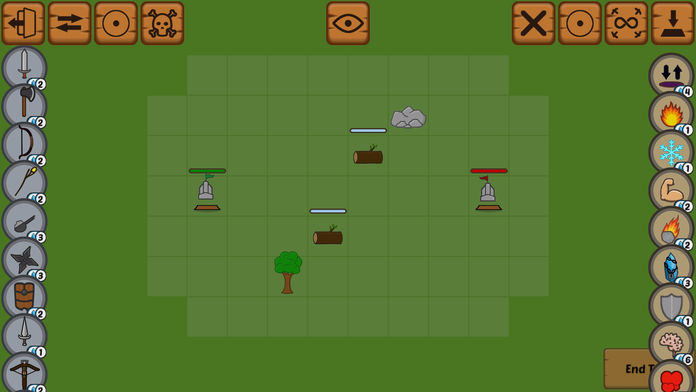 iTunes Description
Welcome to Grids!
Grids is a tactical turnbased online strategy game where you take control of your very own army!

The objective of the game is to defeat your opponents commander-unit (the tower).

You can choose between connecting to our grids-servers, and get matched against an opponent, or you can host your own game and let your friends connect to you. Hosting a game requires port forwarding.

Good luck playing!
Forum Thread: Grids (by LowResViews)
---
INO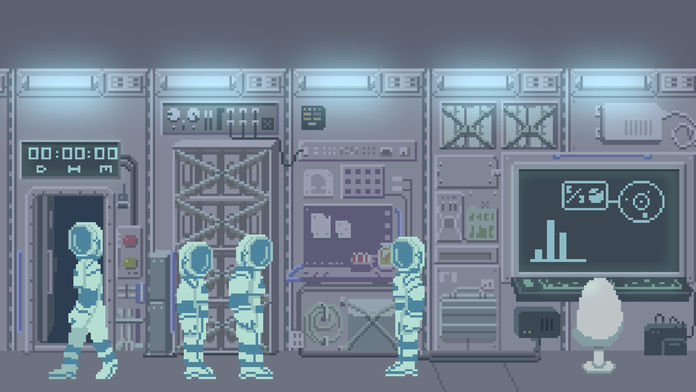 iTunes Description
INO is the RPG to explore the planet. It's expressed by the pixel art, and have a mix of loneliness and unique eerie.
You belongs Investigation team, were appointed to create a map.
Company appointed him to create the map. The place is a planet that is if floating in space far away from the Earth.
The planet has been shrouded in mystery. For example, there are eerie creatures, the mystery ruins, zones of heat or cold. Can you success to complete the map, and go home to Earth?
In dark and lonely place, you keep walking.
Forum Thread: INŌ (by fantec Co LTD)
---
Killing Time at Lightspeed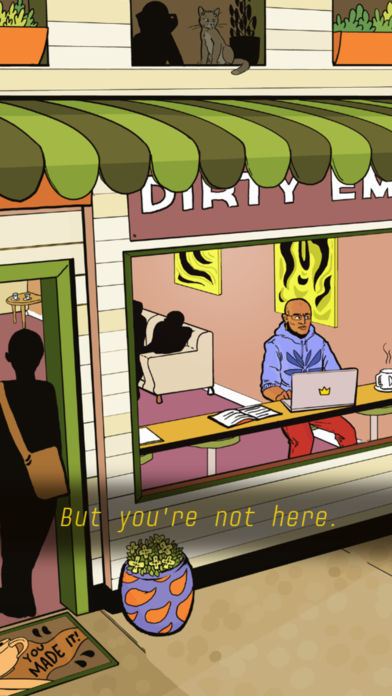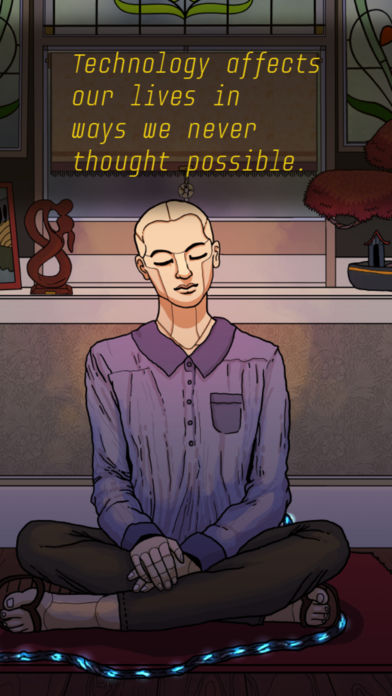 iTunes Description
A critically acclaimed work of interactive fiction, Killing Time at Lightspeed allows players to experience life aboard a spaceship hurtling through lightspeed. Just how much can you affect other people's lives with your fleeting interactions through social media? And will it be for the better?

​You never know what the last thing you say to someone will be.

On a transport ship leaving earth, a passenger kills time by scrolling through the messages of their social media feed. As the ship leaves and moves further and further away from home, the delay between sending messages and their arrival lengthens. What feels like minutes on the ship is hours, days, weeks, even years back on Earth. Each refresh of the timeline is a tiny window into the past. What will you do in those precious few moments as the lives of everyone you know pass by?
Forum Thread: Killing Time at Lightspeed (by Gritfish)
---
Land Crashers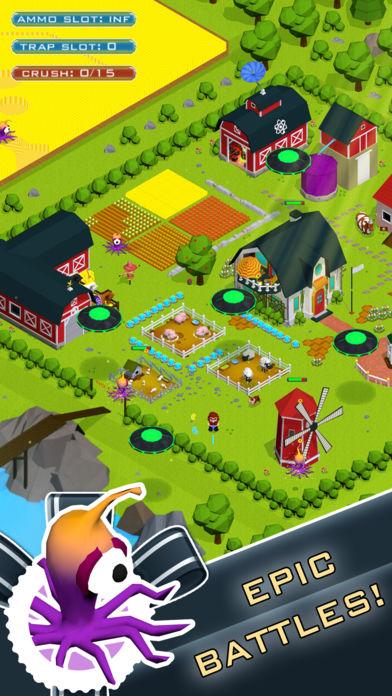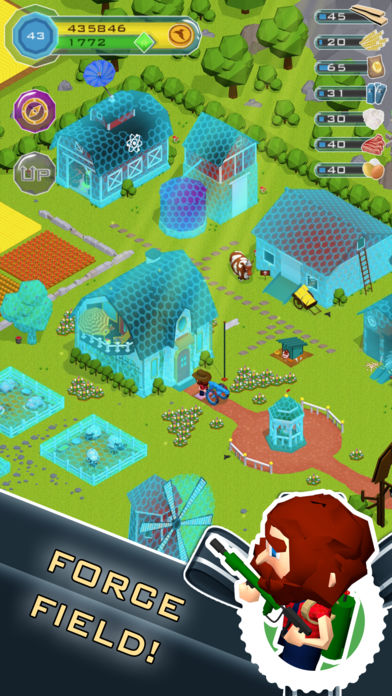 iTunes Description
Welcome to Greenhill Grange! Farmer Henry Harvest needs your help like never before. Terrible creatures have invaded Henry's farm and are stealing his gold.

Protect the farm and save Henry's gold from greedy aliens, hungry zombies, bloody vampires, savage werewolves, green ogres and red hot dragons.

So what are you waiting for? Join the fight!
Forum Thread: Land Crashers (by Kolibri Studios Oy)
---
The Leap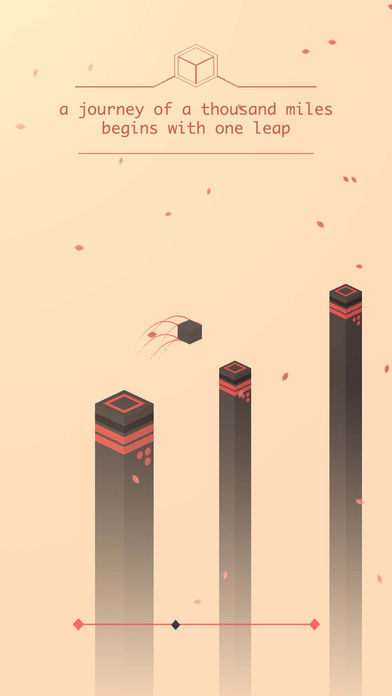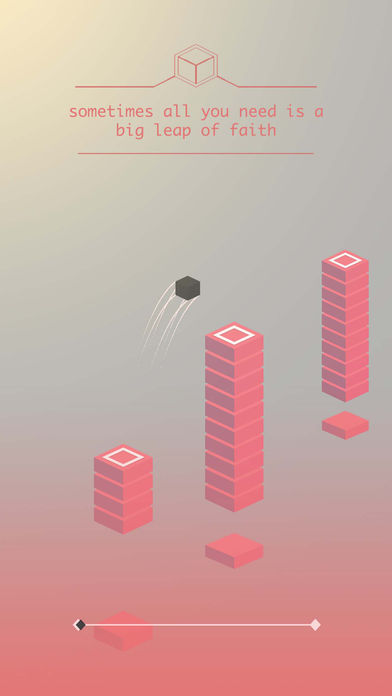 iTunes Description
The leap is a relaxing game with beautiful visuals, stunning animations and soothing music.

In a desolated world, a block sets off on a journey to the realms of darkness. Take the block on a magical adventure journey through 6 mystical worlds, jumping from one platform to the next.

As you journey through the realms of darkness you will overcome difficult challenges. Can you conquer the realms of darkness?
Forum Thread: The Leap (by Dignity Games)
---
Little Wizard Sally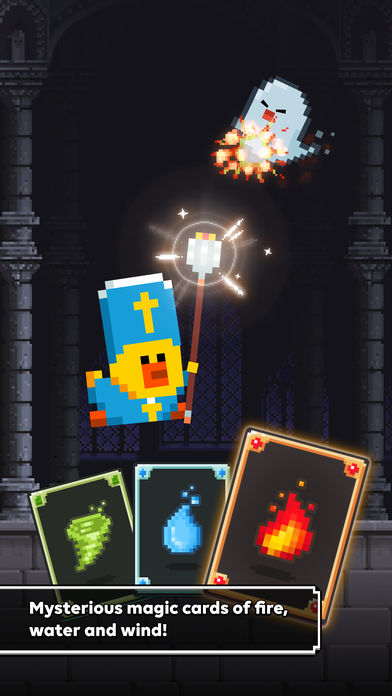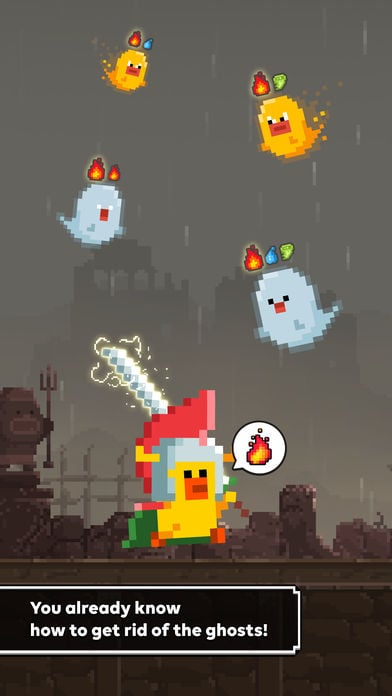 iTunes Description
Retro Magical RPG(!) Little Wizard SALLY!
If you're a player looking for a game but are tired of simple arcade games, then this is a mini game made just for you! Little Wizard SALLY!

The strange ghosts begin to attack the village one silent night and Wizard Sally decides to step forward to bring back peace to the village!
Get rid of the ghosts using fire, water, wind and ultimate thunder magic, and protect the village!
Sally is fighting all alone again tonight…
Forum Thread: Little Wizard Sally (by LINE Friends Corporation)
---
Miracle Run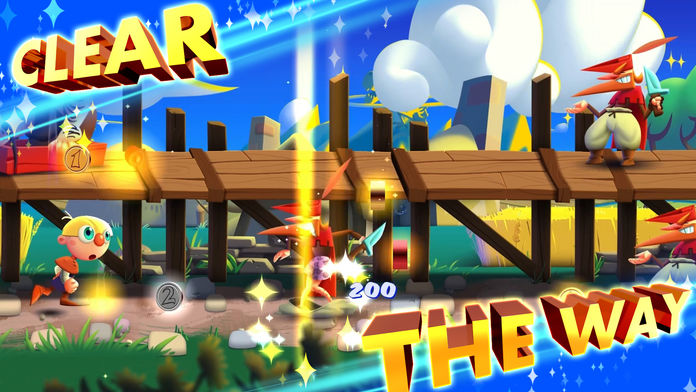 iTunes Description
Your holy mission is to perform miracles to avoid your human an untimely death! Simple gestures will allow you to pacify foes and eliminate obstacles in the endless run for survival.

Gather shields, shoes that grant their runner the speed of the wind, keys to unlock the stars! Race against your friends to see who's King in Heaven! Ensure the protection of various and cute little mortals!

Oh, and the graphics are neat enough to make angels weep, too, with its 2D sidescroller kind of magic. We'll regularly update the content of the game to make it shine always brighter!

Come and join us in the battle between light and darkness!!!
Forum Thread: Miracle Run (by Pandazor)
---
N.O.V.A. Legacy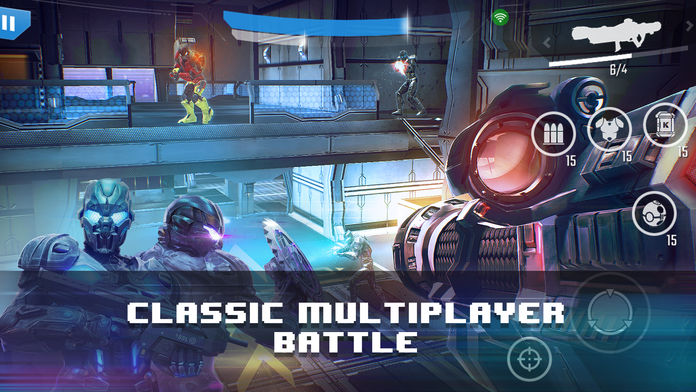 iTunes Description
Kal Wardin, our hero, is a retired N.O.V.A. veteran summoned once again to don his Mobile Armored Suit in defense of the Colonial Administration forces.

Helped by Yelena, his personal AI Agent, Kal must protect humanity's destiny by entering the battlefield against alien invaders while uncovering the mystery behind their sudden attack.
Forum Thread: N.O.V.A :Legacy (by Gameloft)
---
Orbia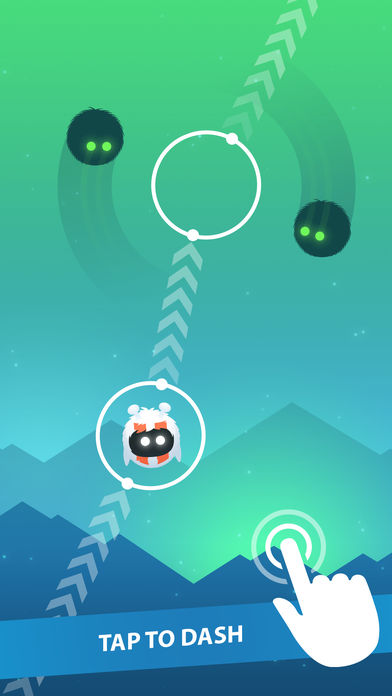 iTunes Description
Test your skill against pesky creatures in an exciting adventure, full of bizarre worlds!

Orbia challenges you and your friends to clear as many levels as you can in a vibrant, unusual world.
Play and overcome moving obstacles with style: only a well-timed tap will lead you to your goal.
Forum Thread: Orbia (by JOX Development)
---
Original Journey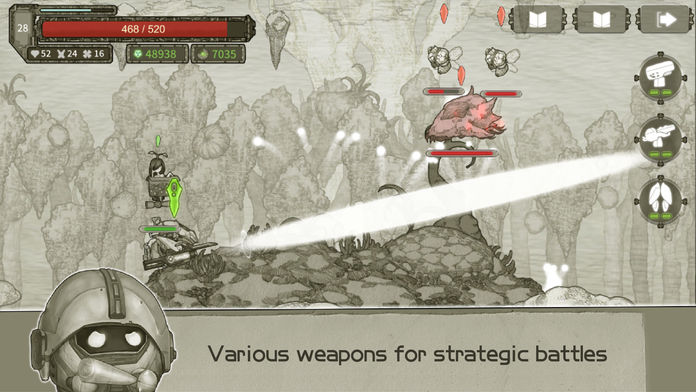 iTunes Description
Original Journey is a shooting game with 2D graphics in cartoon style. Its fun gameplay consists of roguelike stages and various sci-fi mechas and weapons.
Deep in the universe lies a mysterious planet called the Planet Shadow–A ogreish name that implies lethal gas, floating islands and dark secrets. To save your motherland, you will be travelling to this dangerous destination with the Ato-Ma to explore the magical energy there.

You will be playing as a recruit of the Ato-Ma forces, exploring the planet under the leadership of Captain Colin, the legendary hero. In order to change the destiny of your homeland, you must improve your skills, upgrade your equipments and find out all the secrets hidden behind this expedition.
Forum Thread: Original Journey (by ZPLAY)
---
Pocket Realms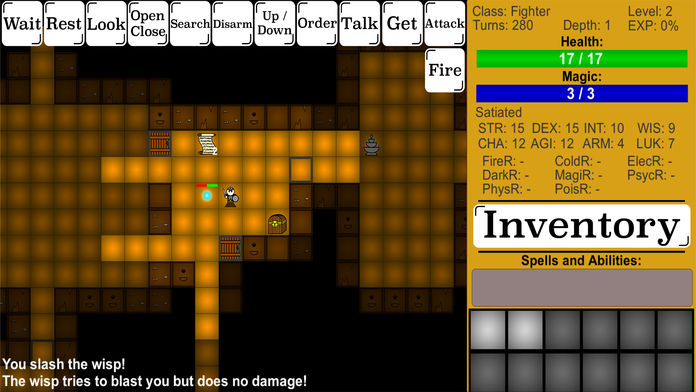 iTunes Description
Inspired by classics in the Roguelike genre, Pocket Realms is a game that will test your cunning and determination as you battle hordes of monsters, evade deadly traps, and make your way to the heart of the randomly-generated Dungeon of Doom. Only the bravest will be able to reach the untold treasures at the bottom…

This full edition of the game starts with all 40 character classes unlocked from the beginning.
Forum Thread: Pocket Realms (Classic roguelike strategy)
---
Project Highrise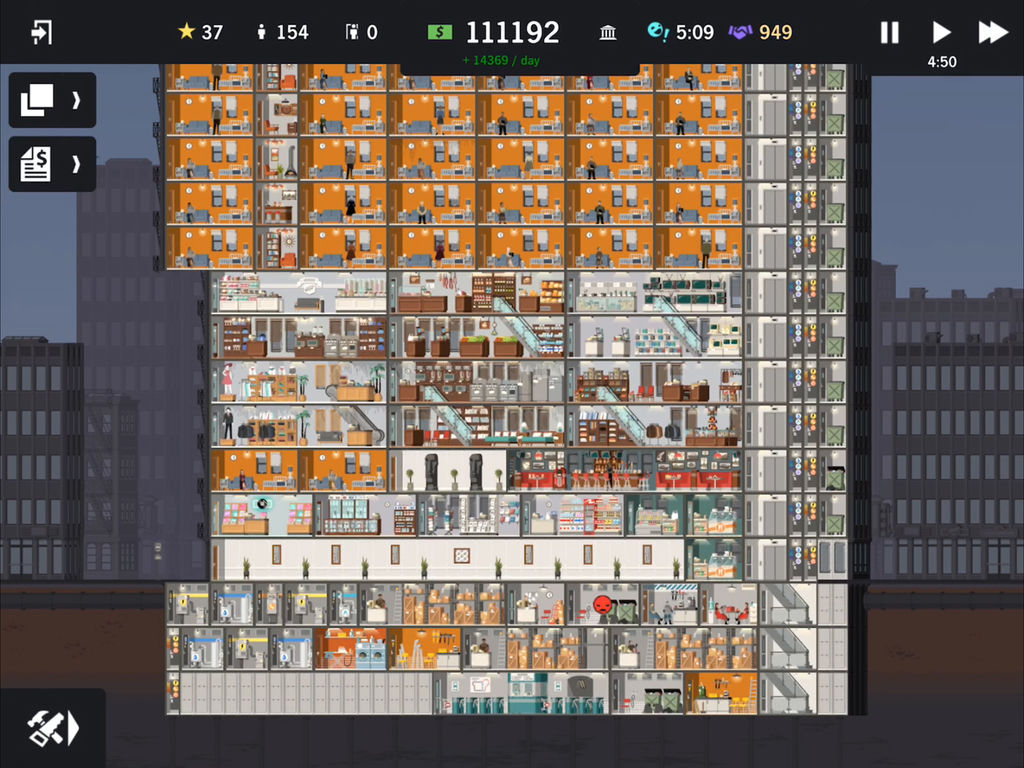 iTunes Description
Unleash your inner architect as the mega-hit arrives on iPad! Playing as both architect and developer, your job is to build world-famous skyscrapers that will be the envy of the entire city. Manage every aspect of your building from construction through to keeping your tenants happy. Success is entirely in your hands.
Forum Thread: Project Highrise by (Kalypso Media)
---
Real Cricket 18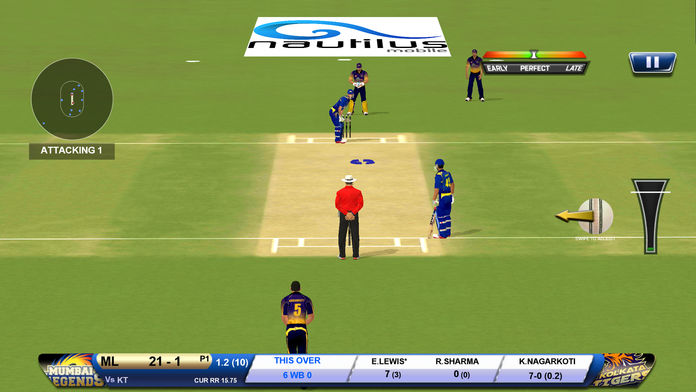 iTunes Description
Real Cricket™ is here and here to stay! For the first time, we bring to you our hit cricket franchise and rich cricketing experience with Real Cricket™ 18! The complete cricket game in the world!
For all you cricket fans out there, Intensity of a Real Cricket™ game, now on your mobile!!!
Welcome to the most authentic, complete and surreal Cricket experience on iOS – Real Cricket™ 18
Forum Thread: Real Cricket™ 18 (by Nautilus Mobile)
---
Sky Roll!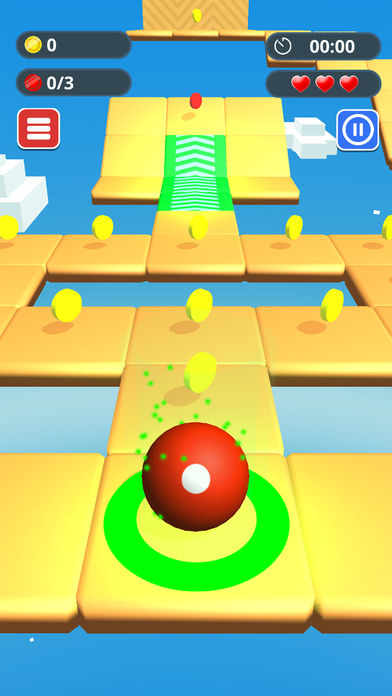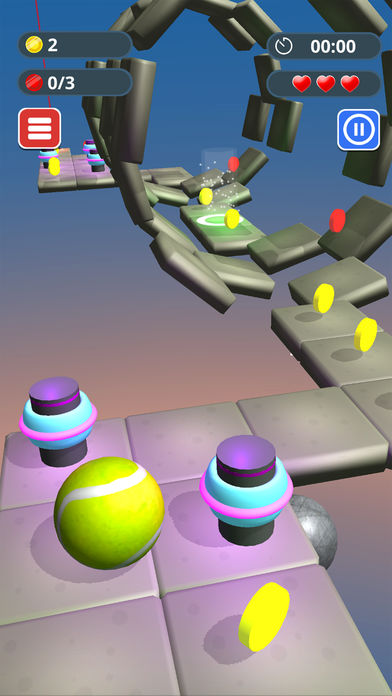 iTunes Description
Get ready to tilt and roll to the goal in 'Sky Roll!'

Use one-touch controls to guide the ball to the hole.
Tilt the floor, roll the ball, avoid obstacles, jump gaps, go faster!

Attempt to complete all 120 levels and find all 360 red coins

Looking for something addictive with hours of game play?
The download 'Sky Roll!' today!
Forum Thread: Sky Roll! (by Entity3 Limited)
---
Super Ninja Boy Run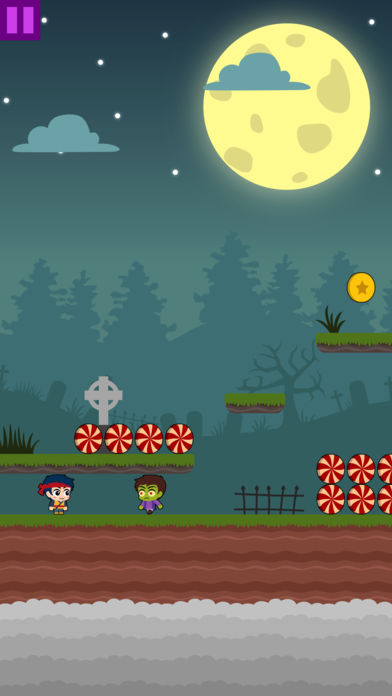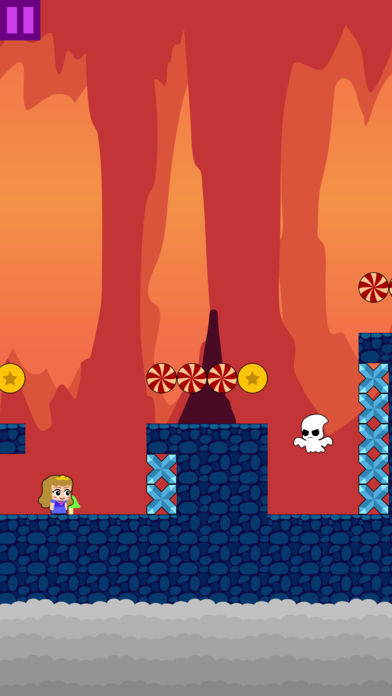 iTunes Description
Super Ninja Boy Run is based on the concept of Super Mario Run Remix10. You play 6 mini levels randomly selected from the 120 levels available. If you die in one level, you will automatically go to the next level, there is no penalty.

Develop your reflexes, but also your memory for the position of the gold coins. Finish each level with the 3 gold coins to progress. Each level has an alternate version with new gold coins for a total of 240 levels. The frequency of appearance of a level decreases when you catch the 3 gold coins. In this way, you can focus on the remaining levels.
Forum Thread: Super Ninja Boy Run (by Christopher Legare Roussel)
---
Tales of Gaia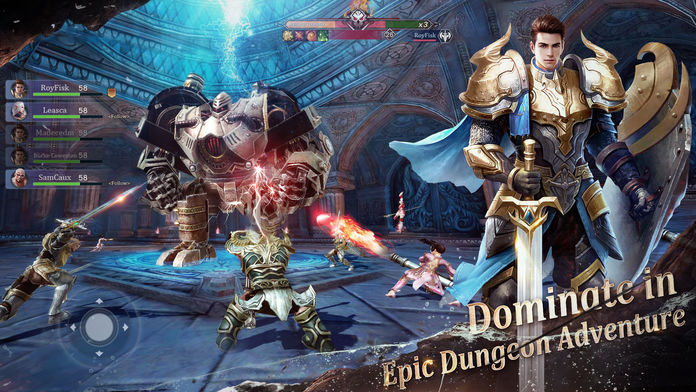 iTunes Description
Long before Gaia was shattered by the invasion of darkness, its people were drawn into a fierce war along faction lines. As humans, elves, and dwarves battle each other in an attempt to take over the planet, they each enlist the help of forces beyond their control. Dragons and dark magic are powerful weapons with unforeseen consequences. Who will emerge victoriously? And what will become of Gaia's future?

Hack, slash, and blast your way through a massive magical world, hold your own in real-time combat, destroy epic bosses, and so much more in Tales of Gaia. The planet's fate is in your hands.
Forum Thread: Tales of Gaia (by Snail Games)
---
Tap Knight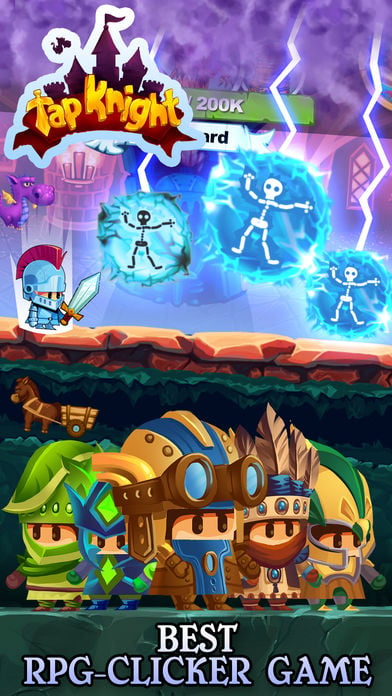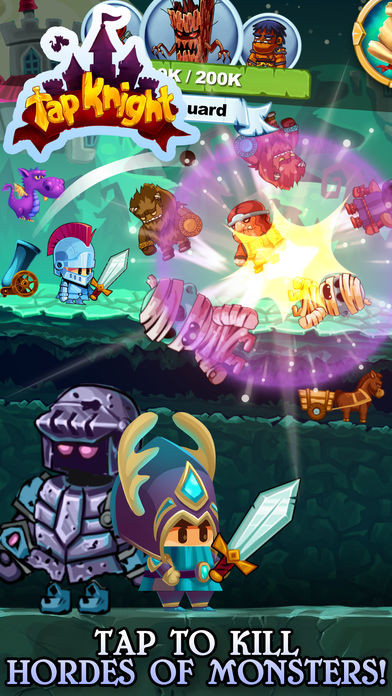 iTunes Description
You are the Tap Knight! Use your fingers and tap frantically in this idle-tapper game to slay hordes of enemies and kill big bosses! Are you ready for this mighty adventure?! Your Kingdom awaits!
Forum Thread: Tap Knight – RPG Idle-Clicker (by Pixowl and White Zebra)
---
Touchgrind BMX 2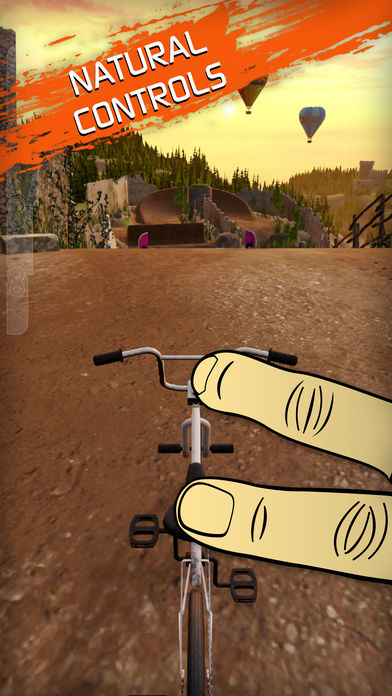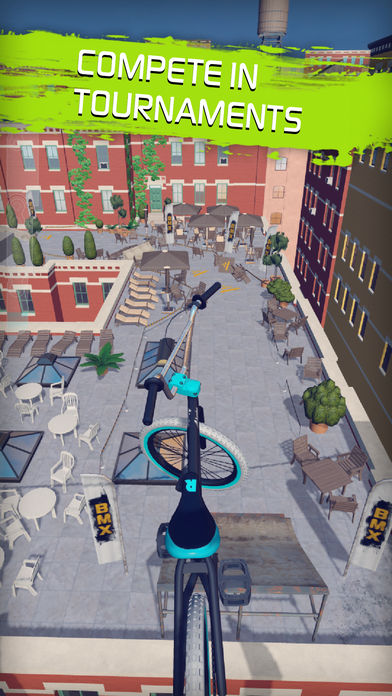 iTunes Description
TOUCHGRIND BMX 2 is finally here! We took the core from TOUCHGRIND BMX, chosen by Apple as one of the TOP THREE best iPhone games of 2011, and pretty much made EVERYTHING excessively better. Faster, hotter, bolder, brighter, more creative, more dynamic, more appealing and unquestionably more EXTREME! The result – the most elaborate BMX mobile sports game on the App Store.
Forum Thread: Touchgrind BMX 2 (by Illusion Labs)
---
Vandals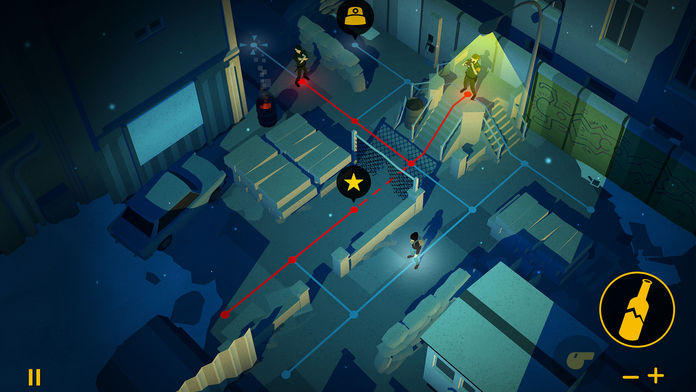 iTunes Description
Vandals is an infiltration game that will transport you to the most emblematic cities of street art. In this turn-based game, the goal is to sneak around police surveillance and spray walls that grow harder and harder to access.

From Paris to Tokyo, via São Paulo, Berlin and New York, follow in the wake of ultra-famous street artists like Blek Le Rat and Keith Haring.

With Vandals, you can bomb your alias on the walls of New York like Lady Pink, paint childlike characters like Keith Haring, or get inspired by the poems of Miss.Tic and write your own.
Forum Thread: Vandals (by Cosmografik/ARTE)
---
WAKFU: The Brotherhood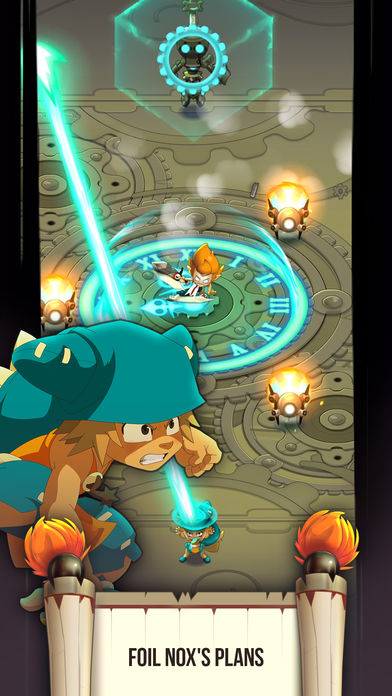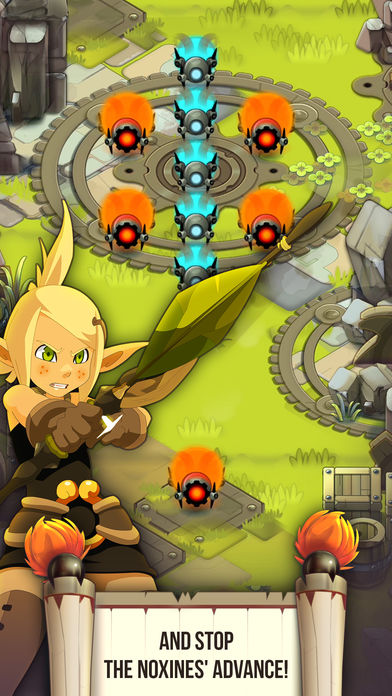 iTunes Description
Join Yugo and his friends from the WAKFU® animated series in an adventure like no other!

Embody the heroes of the Brotherhood of the Tofu and team up with your most trusted allies to defeat the waves of metal critters sent by Nox, the evil time master intent on absorbing Wakfu power from all living things.
Beat Nox and his robotic army, and stop his ruthless and deadly pursuit of life force and energy!

In an original story set during the events of the first season of the Netflix® show, bash, dash, smash, and perform ultimate combos to defeat the evil time master!

What's been done cannot be undone!
Forum Thread: WAKFU : The Brotherhood (by Ankama)
---
The Wolf's Bite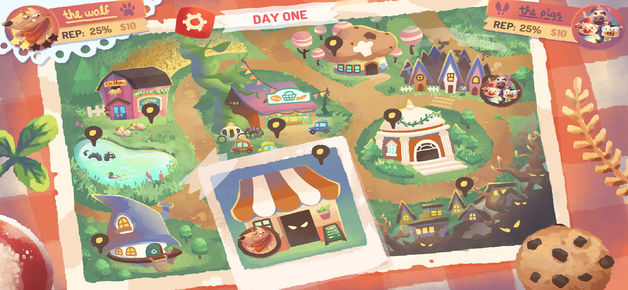 iTunes Description
The Wolf's Bite is a one-versus-one choose-your-own-adventure game with an entrepreneur fairy tale twist. Inspired by stories such as "The Three Little Pigs" and "The Stinky Cheeseman and Other Fairly Stupid Tales", the game revolves around thwarting the other player while advancing your agenda. Be a professional restaurateur or a vengeful saboteur, the competition is on!

After failing to thrive in the highly competitive residential demolition industry, mostly due to difficulties dealing with brick construction, The Big Bad Wolf decided it was time for a career change. Unable to resist the lure of entrepreneurship, he decided to enter the restaurant business.

The Three Little Pigs, dissatisfied with their free sample demolitions, are conspiring against The Big Bad Wolf and his new restaurant, The Wolf's Bite. The grand opening is next week. Will The Big Bad Wolf finally launch a successful enterprise or will the Three Little Pigs throw up a metaphorical brick wall and stop him?
Forum Thread: The Wolf's Bite (by Three Little Devs)
---
Yo! Walk the Line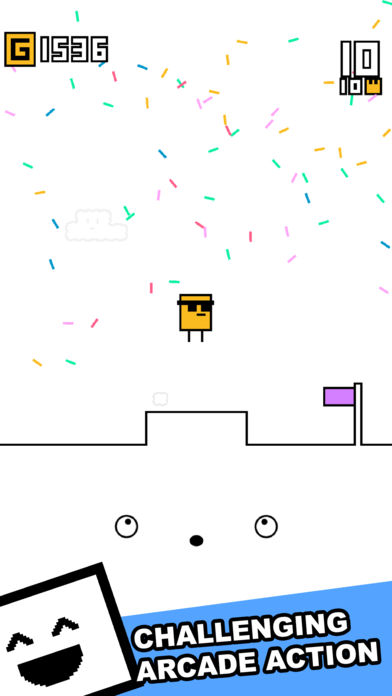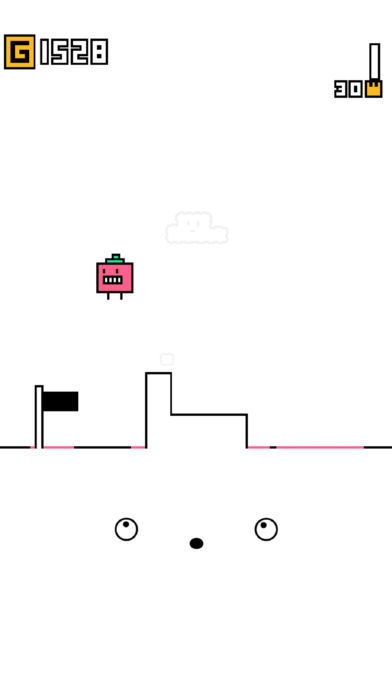 iTunes Description
Yo! Walk the Line is the latest arcade game by nopopo! Filled with challenging obstacles, the line keeps changing while you're tasked with collecting as many flags- and coins- as possible.

Unlock all the unique characters and flags in this retro-difficult arcade experience!
Forum Thread: Yo! Walk the Line (by NOPOPO SL)
---