We were so slammed with GDC coverage last week that we didn't do our normal roundup of new games on Wednesday night, but we made up for it by posting that roundup this past Monday instead. So if you're the type who only checks TouchArcade at this same time every week looking for the new games list, make sure you give that list a look too as it was quite a week. And now, here we are again already and the onslought of new games hasn't let up! Lots of great stuff this week so give the full list of new games below a thorough look and let us know which games from either of this week's Out Now lists you'll be picking up.
---
AR Toys: Playground Sandbox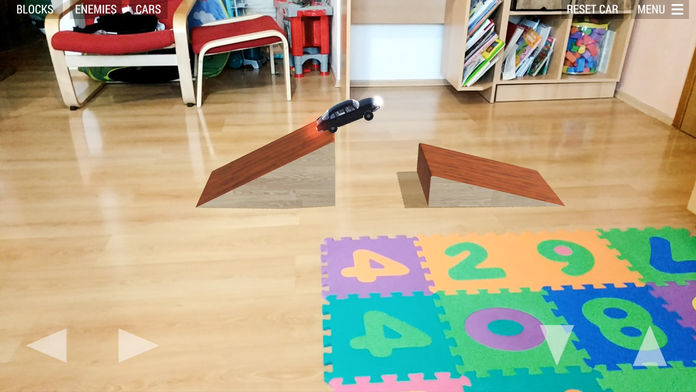 iTunes Description
It is not game with levels or missions. Just build your virtual world, play with RC cars and runaway from police.

You need AR Kit supported device.
Forum Thread: AR Toys: Playground Sandbox (by Cenda Games)
---
Best Ball Hit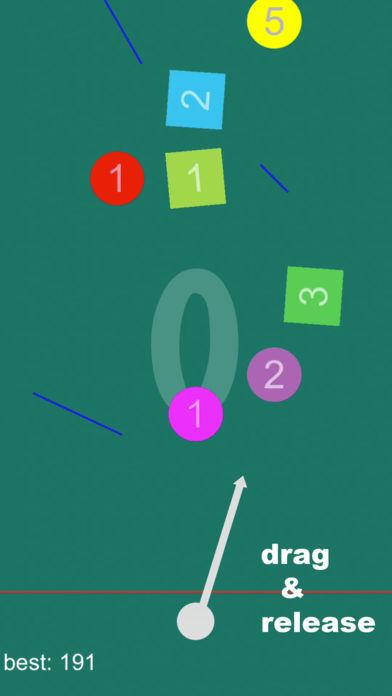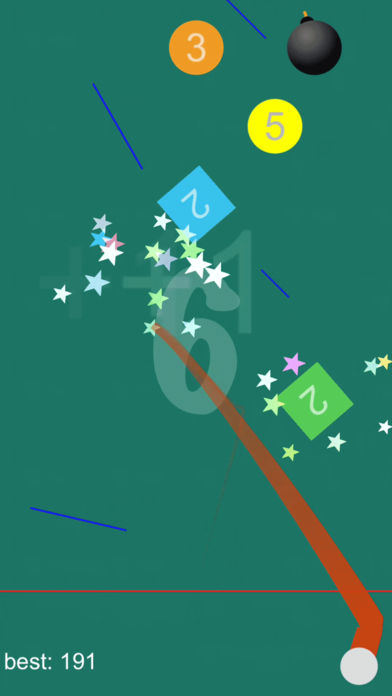 iTunes Description
Best Ball Hit is a game where you throw a white ball and hit a different color ball.

Of course, there are obstacles between the balls, which is not easy.

If you like it, try it.
Forum Thread: Best Ball Hit (by Mpeople)
---
Candleman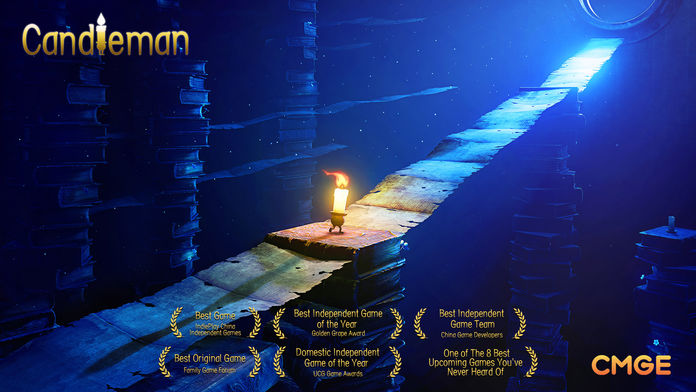 iTunes Description
Candleman, one of the 8 best upcoming games you've never heard of, is also a popular game on Xbox One, Playstation 4 and Steam. iOS version is available now at a 40% discount from March 27th to April 10th! Players who have pre-ordered the game may also purchase the game at this special price.

Despite only being able to burn for 10 seconds, a little candle journeys into the darkness, with the purpose of seeking light.

As One of the 8 Best Upcoming Games You've Never Heard Of, Candleman provides an immersive adventure, with an innovative and unique game mechanism and well-balanced level design.
Forum Thread: Candleman (By Spotlightor Interactive)
---
Fliplomacy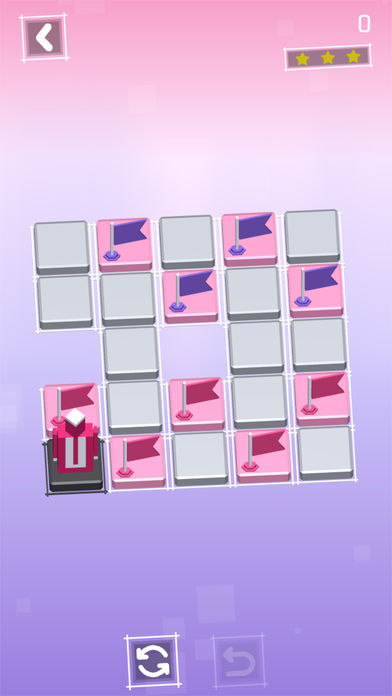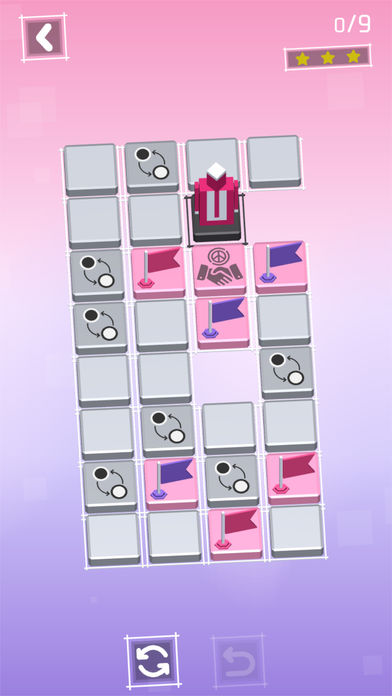 iTunes Description
There is a state of crisis on our board. Many have changed sides.

As the ace Diplomat, it is your job to restore the order. Every step that you take, can win you friends and turn some against you. You have to work on bringing uniformity to the board. Are you up for the challenge?

Strategise and chart a path across the board; moving, jumping and flipping stuff as you attempt to solve the 150 different puzzles!
Forum Thread: Fliplomacy (By Shobhit Samaria)
---
Galactic Frontline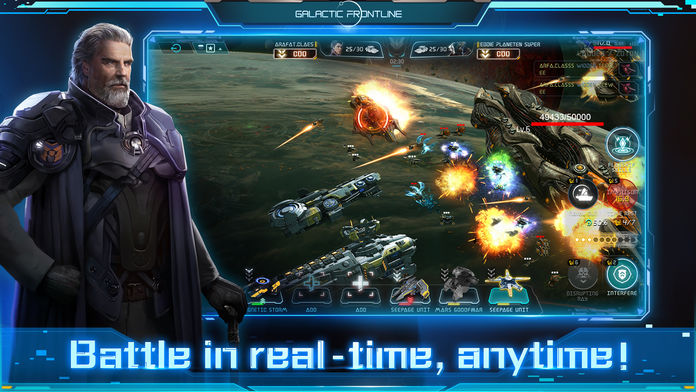 iTunes Description
Collect and upgrade a vast array of combat units and escort vessels, unlock and develop tactical skills, and increase your fleet's firepower.

Battle in real-time with players from around the world and climb the global rankings and take part in worldwide tournaments.

Travel through the galaxy to experience the epic story of three races – the Terrans, Ensari and Zoltarians – as they fight for survival and supremacy on the Galactic Frontline.
Forum Thread: Galactic Frontline (by NetEase Games)
---
Heroes of Rings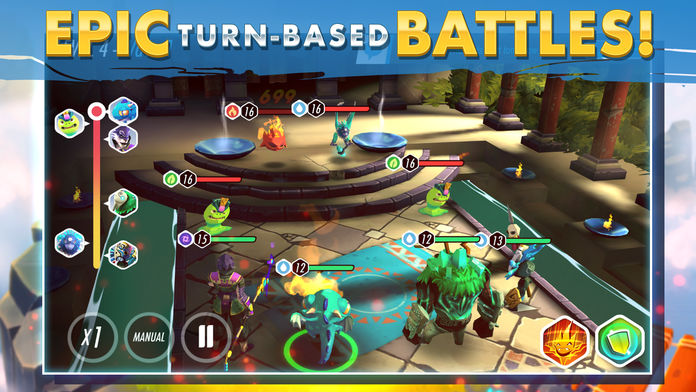 iTunes Description
The ultimate Augmented Reality Hero collector battling RPG you have been waiting for! Heroes of Rings is a turn-based RPG with heroes collection, introducing a unique battle system allowing you to easily develop complex strategies based on the heroes you use, their skills, and the turns left until the enemies attack.

Collect powerful Heroes and customize them with Rings. The Rings are special items that can be upgraded, and combined. Equip the right Heroes with the right Rings to unleash their true potential! Bring your Heroes into the real world with Augmented Reality support. Watch these amazing fighters with stunning animations battle in front of you!
Forum Thread: Heroes of Rings (by Kongregate)
---
Kingpin Bowling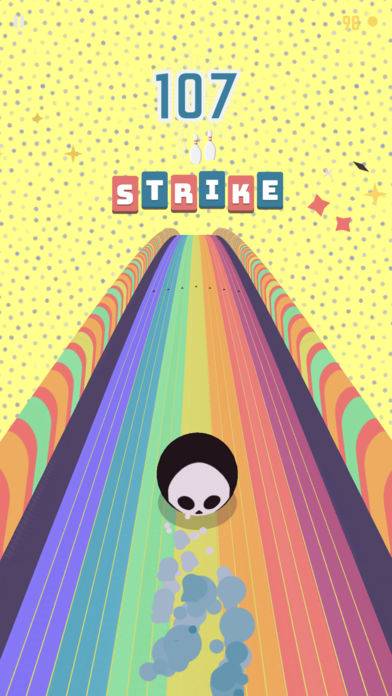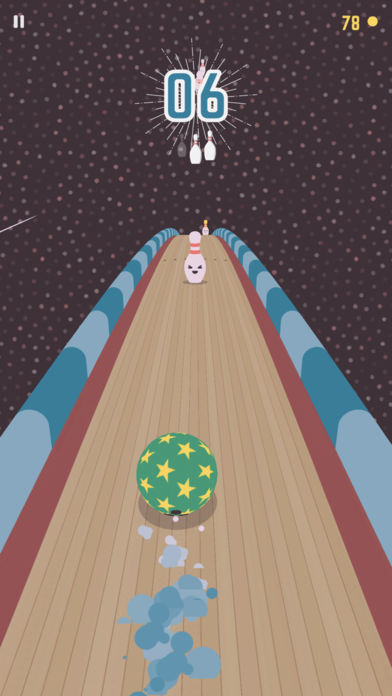 iTunes Description
The scene: 1979 Iowa State Bowling Championship. Primetime is your middle name, and the pressure is right up your alley. After all, it's how you roll. But keep your mind out of the gutter, pal. It's down to this: Munson, McCraken, The Jesus, and you. Let's do this.

Kingpin Bowling is an endless arcade bowling game with a bevy of cute and clever characters to keep you dancing on the tips of your bowling shoes. Avoid giant hotdogs, gargatuan soda pops, oversized clipboards, massive pencils, flying popcorn, and a few surprises, all while knocking down pins in your lane to the State Championship.

You were born for this, and this game is a strike!
Forum Thread: Kingpin Bowling (by The Frosty Pop Corps)
---
Lost Horizon 2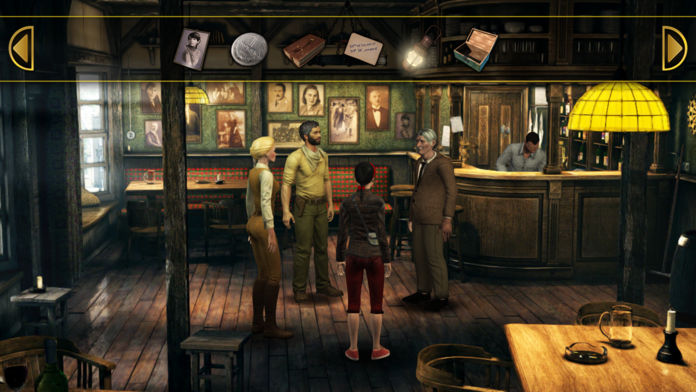 iTunes Description
Hard-boiled adventurer Fenton Paddock returns in Lost Horizon 2, the new adventure game by the creators of the Secret Files Series! Lost Horizon 2 requires at least iOS 10 and runs on iPhone 5 (or higher) and iPad 4 (or higher).

More than a decade has passed since Fenton Paddock aced out the Nazis in securing a powerful ancient relic in the outlying mountains of Tibet. While the Cold War has the world's superpowers in a tight grip, the former Royal Air Force pilot has to face the biggest challenge of his eventful life: Breach beyond the Iron Curtain and save his family from shady, unrelenting adversaries.
Forum Thread: Lost Horizon 2 (by Animation Arts Creative Gmbh)
---
MARVEL Strike Force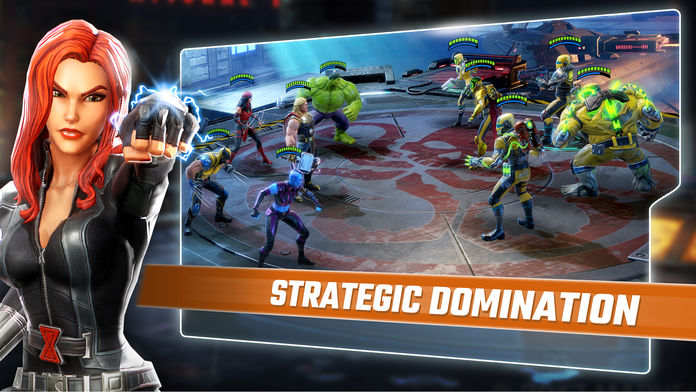 iTunes Description
In MARVEL Strike Force, ready for battle alongside allies and arch-rivals in this action-packed, visually-stunning free-to-play game for your phone or tablet. An assault on Earth has begun and Super Heroes and Super Villains are working together to defend it! Lead the charge by assembling your ultimate squad, including Spider-Man, Doctor Strange, Groot, Rocket Raccoon, Loki, Elektra, Captain America and Iron Man, as you enter strategic combat against an all-new enemy threat. It's time to fight! Gather your squad and prepare for the battle to save Earth!
Forum Thread: MARVEL Strike Force (by FoxNext Games)
---
Old Man's Guilt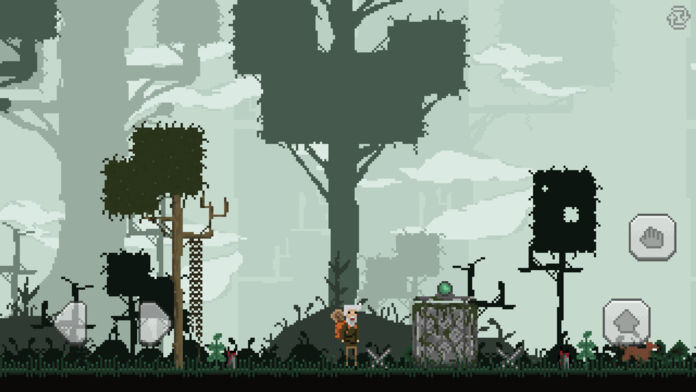 iTunes Description
"My name is Wooji. I had a reason to come here before I got too old."
Old Man's Guilt is a puzzle-platformer.
Solve simple puzzles and avoid traps.
Focus on the old man's story from an unknown island.
Various environments ensure it's never a dull moment.
You'll find out at the end of the island why the old man had to come here.
Forum Thread: Old Man's Guilt (by YUGEUN SONG)
---
Orbital 1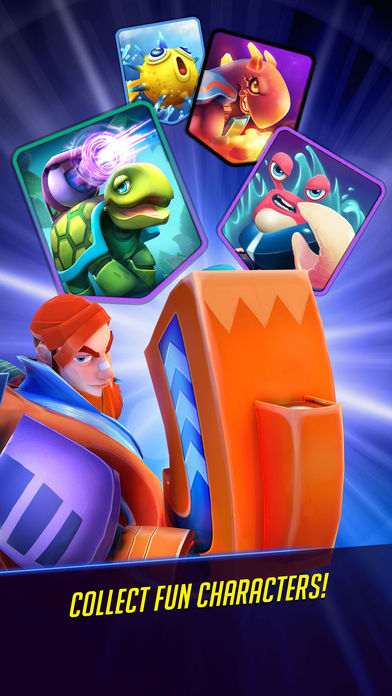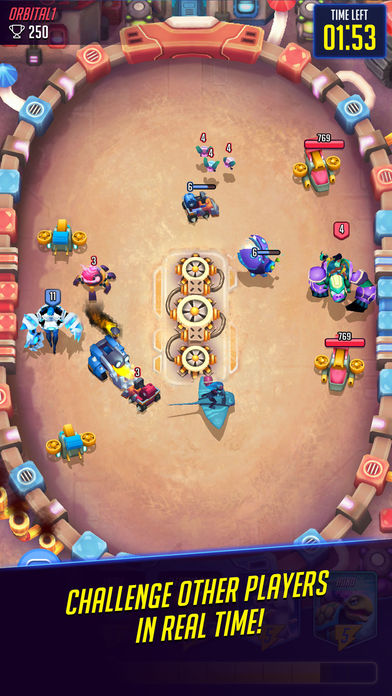 iTunes Description
Let the action begin! Orbital 1 is a real-time strategy game set in interplanetary scenarios.

TAKE YOUR UNITS TO THE STADIUM and destroy your opponent's fleet. Conquer this action and strategy competition designed entirely in 3D to give you the best game experience.
CUSTOMIZE YOUR CAPTAIN with awesome skins and head to the stadium to show the world what you are made of!
COLLECT DIFFERENT UNIT CARDS: Smash troops down with the adorable Mastodon, tear your adversaries apart with the fearsome Hell Bite or plan your air attack with our cute Buzzer. One way or another, you won't be able to stop moving!
DESIGN YOUR DECK from endless combinations. Pick the best troops, choose your favorite gadgets and use strong defense and continuous damage structures. Plan your strategy and defeat players from all over the world!
WIN REWARD COURIERS full of Coins, Gems and new cards. Upgrade your units, master your deck and unlock new interplanetary stadiums throughout the galaxy.

Take on this gyratory challenge and fight for victory!
Forum Thread: Orbital 1 (by Etermax)
---
OVIVO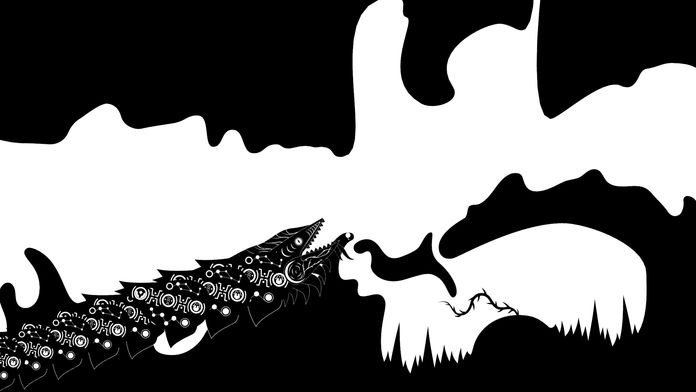 iTunes Description
OVIVO is a mesmerizing platformer with unusual mechanics where everything is as simple as black and white. It is a metaphorical game filled with illusions and hidden messages.

In the world of OVIVO, Black and White exist in harmony. By constantly intertwining and replacing each other, they maintain balance. The main character named OVO was born of these two halves and has the ability to switch between them. OVO travels through the metaphorical world, overcoming dangers and collecting mysterious symbols. These symbols will help you unravel the story of this world, but how you interpret it is completely up to you.
Forum Thread: OVIVO (by Alex Vilassak)
---
Pastel Girl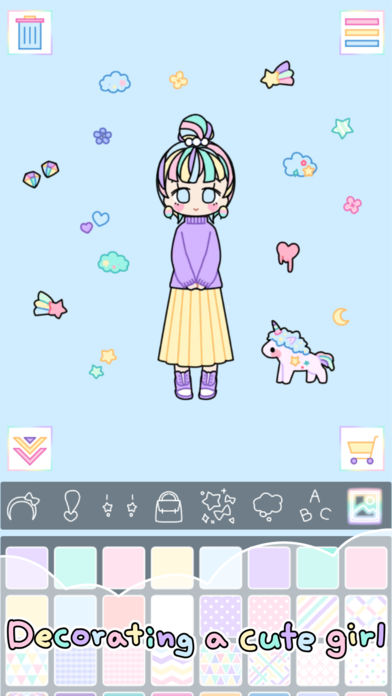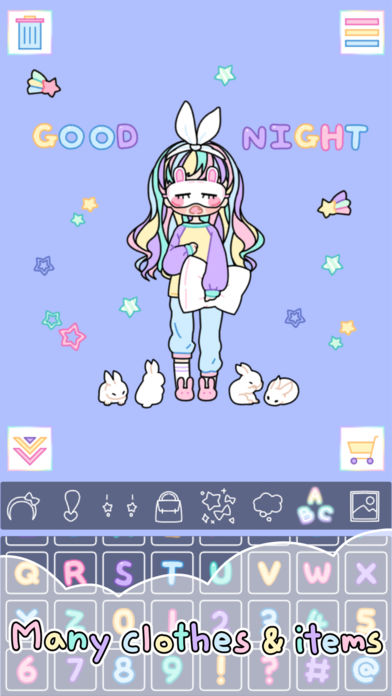 iTunes Description
◆ Features

1. Pastel Girl is a healing game that decorates cute girl in pastel colors and backgrounds.
2. Drag and drop UI is provided that clothing and items can be placed freely.
Delete functions using it is possible, making a big difference from the conventional dressing up game.
( However, not all items are supported by drag and drop. Please refer to the tutorial. )
3. Some clothes and items provide great animation.
4. Decorate your cute girl using lots of clothes, items, speech bubbles and letters.
5. Share your decorated pretty girl with your friends.
Forum Thread: Pastel Girl ( by SeyeonSoft )
---
Pocket Rockets!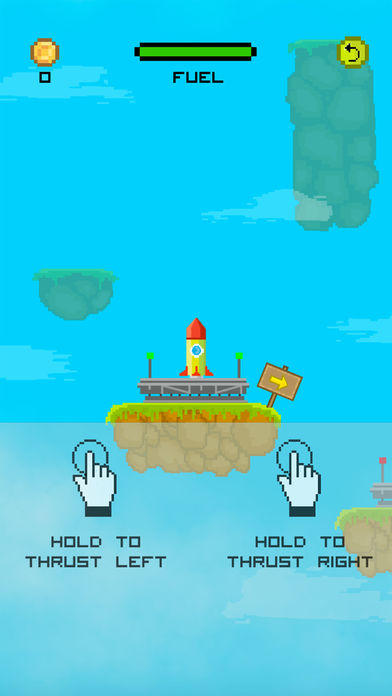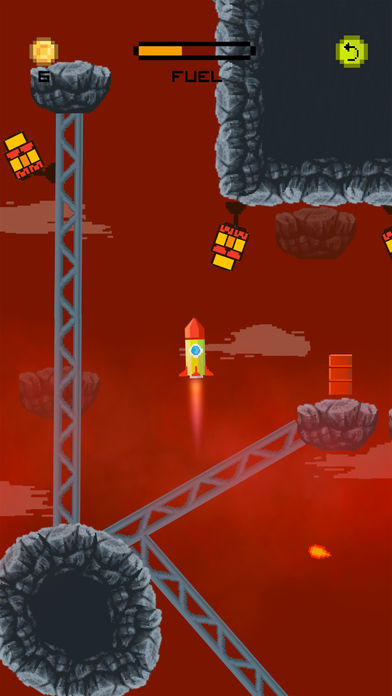 iTunes Description
Fly rockets through dangerous and challenges courses in 'Pocket Rockets!'

Simply touch left or right of the screen to thrust the rocket around the course

Collect coins, unlock rockets and don't run out of fuel!

Enjoy some retro pixelated fun and experience a new challenge!
Forum Thread: Pocket Rockets! (by Entity3 Limited)
---
RBI Baseball 18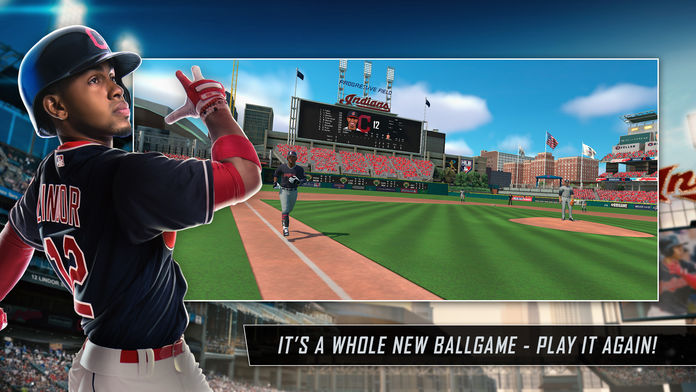 iTunes Description
It's a whole new ballgame with R.B.I. Baseball 18! R.B.I. 18 takes a significant leap
delivering all-new Franchise Mode, brand new detailed player models, hundreds of new animations, high fidelity MLB ballparks, revamped crowd system, more dynamic camera angles and a stunning UI presentation. This MLB season get the baseball game that will have you wanting to PLAY IT AGAIN!

All-New Franchise Mode: Take control of your favorite MLB team! Make trades, pick up free agents or call up rookies through multiple seasons.
Forum Thread: R.B.I. Baseball 18 (by MLB)
---
Riddle of Pandora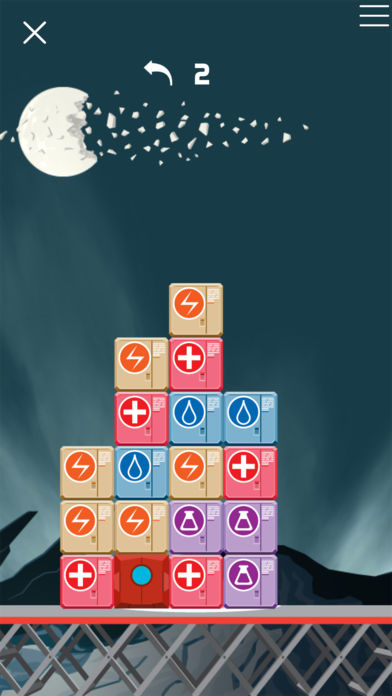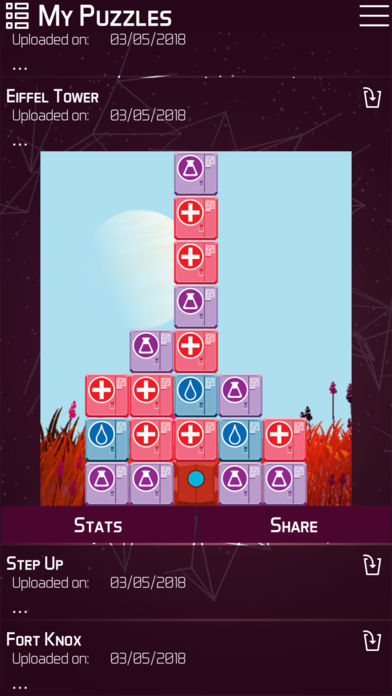 iTunes Description
Discover planet of Pandora veiled with riddles and wrapped in enigma. Your mission is to reveal its mystery by trying to solve the puzzles it is comprised off as well as traps set by competing teams of astronauts. You also can set traps by creating puzzles of your own. As you explore, you will encounter new extraordinary possibilities that planet has to offer.
Forum Thread: Riddle Of Pandora (by Prometheus Studio)
---
Skyscraper Realtime Card Game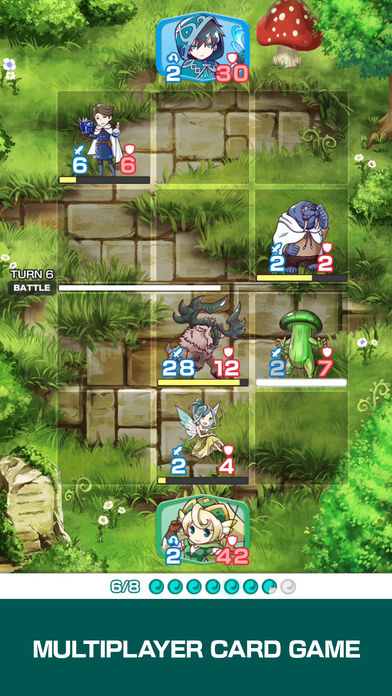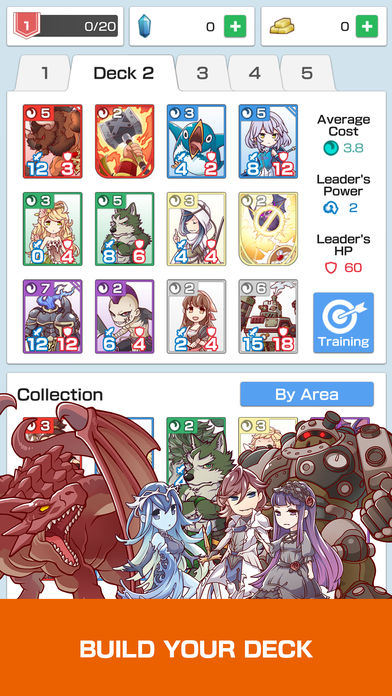 iTunes Description
Summon units, cast spells and defeat opponents!

Skyscraper is a realtime multiplayer card game.
Easy to play, but completely addictive!
Download the game and start thrilling battles now!
NOTE: A network connection is also required.
Forum Thread: Skyscraper Realtime Card Game (by MASUKACHI)
---
Slashy Chords: Guitar Warriors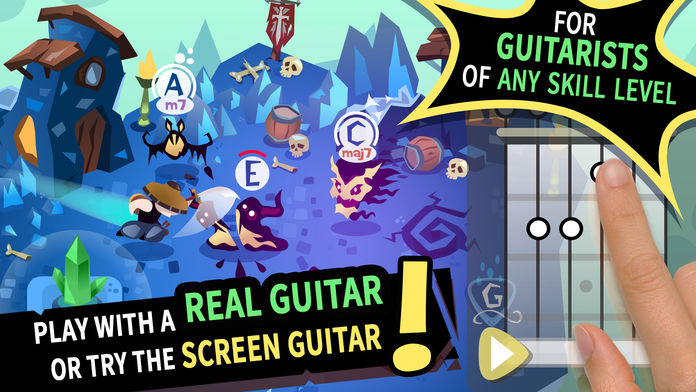 iTunes Description
Protect the world of HARMONY from the monstrous hordes of DISSONANCE with the power of MUSIC! Play a REAL GUITAR or STRUM a screen guitar to defeat the forces of discord!

There is a world woven from music, whose very air stirs alive with melody: Harmony. Beautiful and wondrous is this world, yet its very existence is imperiled as monsters of dissonance have come to conquer and engulf everything in noise and cacophony. A lonely hero, armed only with a guitar and his courage, fights a desperate battle to save the world from this dissonant horde.
Forum Thread: Slashy Chords: Guitar Warriors (by Wave Cortex)
---
Sword Art Online: Integral Factor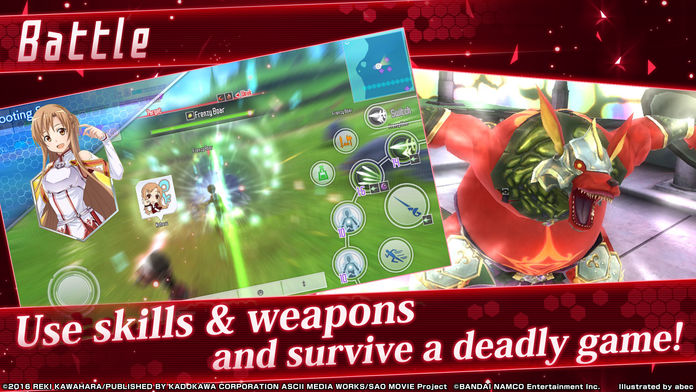 iTunes Description
The newest Sword Art Online game!

This time, the protagonist is…you!
You appear in this online RPG as a member of an Assault Team, working with other imprisoned players to reach the 100th floor of Aincrad!

What if you were trapped in a game of life or death?
You can experience meeting familiar characters and connecting to the original SAO story from your own POV.
Experience behind-the-scenes stories not seen in the original SAO, and completely different story developments! Live out a "what-if" story where you affect Aincrad!
Forum Thread: SwordArtOnline: IntegralFactor (by BANDAI NAMCO)
---
Umiro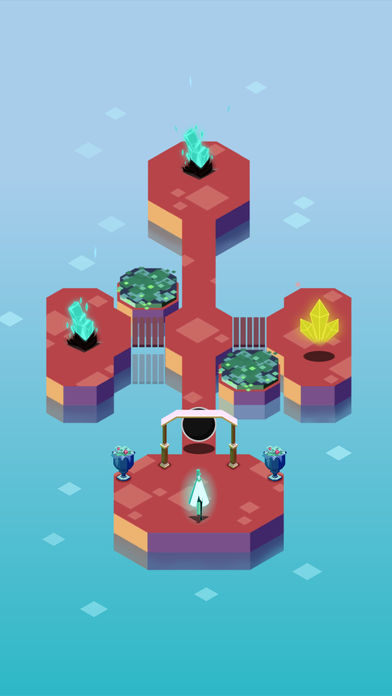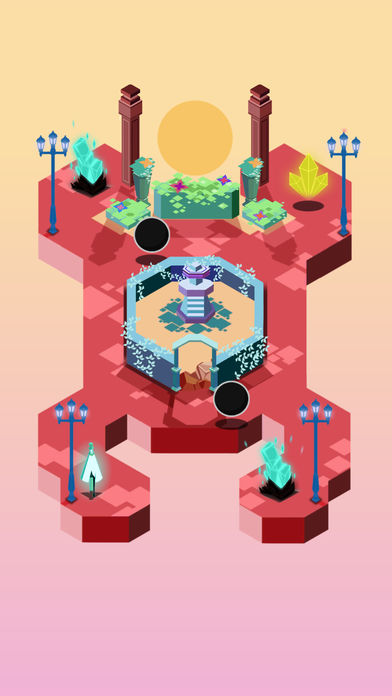 iTunes Description
Huey and Satura find themselves lost in the colorless world of Umiro with no memory of their past or how they arrived in this mysterious place. Guide the two intrepid schoolmates through striking labyrinths and puzzling landscapes to recover the sacred crystals and restore vibrancy back to Umiro and return their memory piece by piece.

– A Colorful World: Huey and Satura must work in tandem to bring color back to the world of Umiro, piece together their memory, and reveal what brought them here in the first place.
– Dozens of Levels: Assess and solve mysteries locked behind over forty handcrafted levels designed to challenge players of all skill levels.
– Unlock Mysteries: Complete each level through meticulous planning or brave a more dangerous path to collect yellow crystals and delve deeper into the mysterious world of Umiro.
Forum Thread: Umiro (by Devolver Digital)
---
Wild Wiener!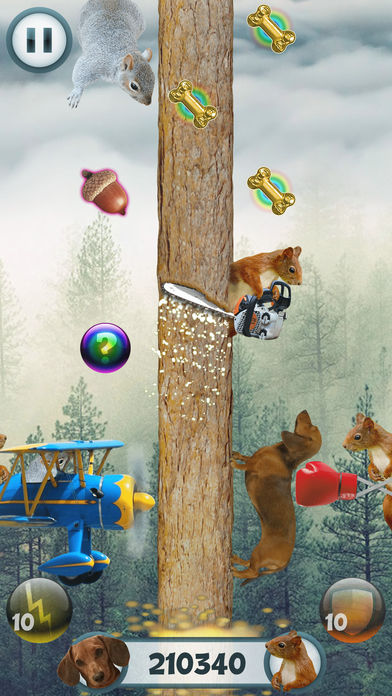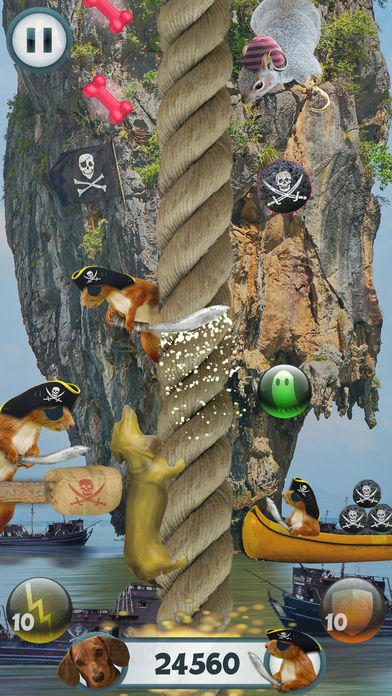 iTunes Description
•Seconds to learn, hours to master, WILD-ly addictive!

•You are a determined dachshund driven by a thirst for adventure and an unyielding contempt for wildlife. Swiftly swipe your finger to stay alive as you run continually faster past increasingly weaponized critters… Is that one flying a plane!?

•Power-ups and bonus items will help, but you'll need lightning reflexes, a little quick-thinking, and a lot of insanity if you're going to survive this epic clash of titans. Unlock bonus theme packs as you climb the ranks and be transported to other nutty locales including a pirate lagoon, fantasy fairy land, and more!

•Compete in the worldwide leaderboards to see how you stack up! Do you have what it takes to unlock the Golden Dachshund?
Forum Thread: Wild Wiener! (by VELDEN)
---
Yum Yummy Superlicious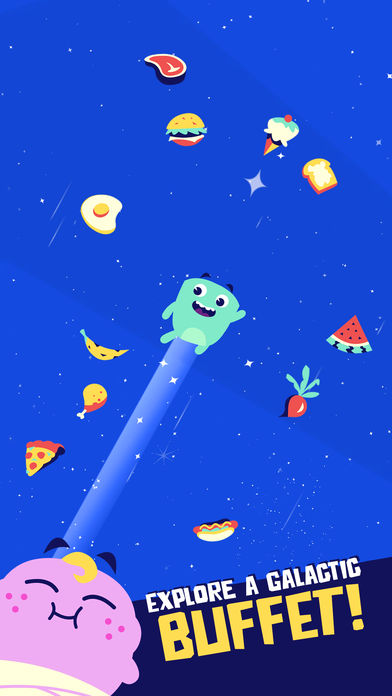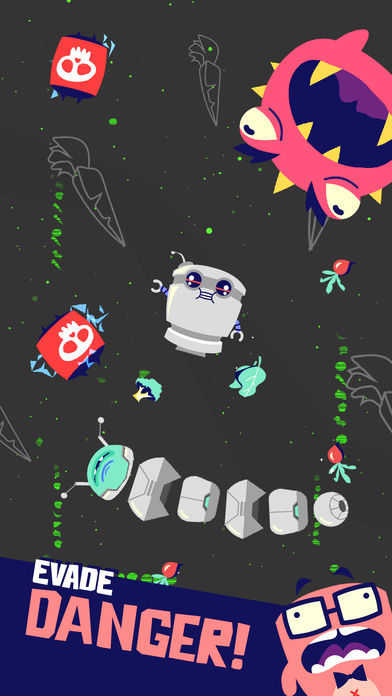 iTunes Description
Hungry? Chomp your way across the galaxy with Yum Yummy Superlicious! Help the Yums eat all they can in this space-hopping adventure from Tendril Studio! Blast your way from meal to meal, avoiding space junk, hungry monsters, and the "mess" you leave behind!

-Simple one button controls. A treat for all ages!
-Fast-paced delicious gameplay. Launch, spin and repeat!
-Craving Mode! Satisfy your Yum's yearnings and get big bonus points!
-Unique and wonderful Yums to collect. Choose your favourites!
-Sweet and spicy powerups to discover. Will you enter the unicorn dimension?
-Global leaderboards. Can you be the hungriest in the galaxy?

So come massively exceed your daily recommended intake of fun today with Yum Yummy Superlicious!
Forum Thread: Yum Yummy Superlicious (by Tendril Studio)
---
3D Gear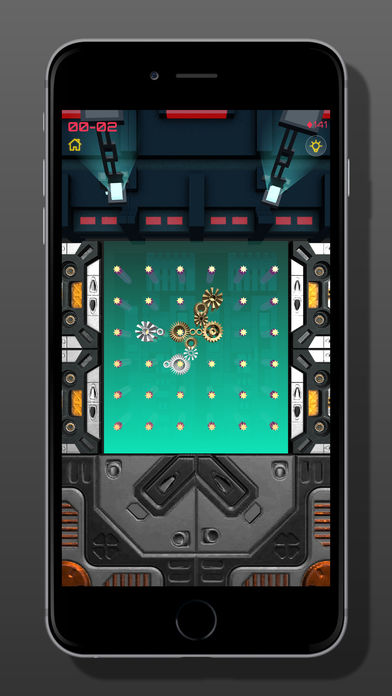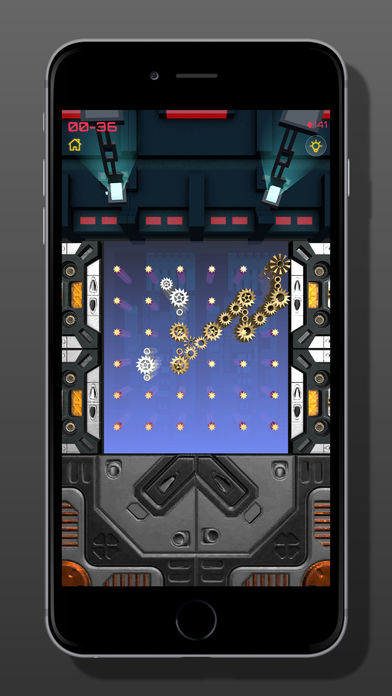 iTunes Description
"3D Gear" is a science fiction style puzzle. If you love hi tech, or love sci-fi, or love puzzle, "3D Gear" will be your favorite.

It is easy to learn: only need link all gears. But higher levels have more gears, it is difficult to put them in right place.

Each world has 200 levels. Finished one world can get 400 coins, you can unlock more world.

Have fun!
Forum Thread: 3D Gear (by Xi You Di Wang)
---