If you've been hyped to play the Westworld mobile game, the release date inches closer and Warner Brothers Interactive Entertainment have begun pre-registrations for it today. Westworld is based on the HBO original series and is being produced by WB Games San Francisco and Kilter Films. Behaviour Interactive are the developers of the iOS and Android version that will release this year. You play as Delos Trainee who is a new hire with access to the Delos Park Training Simulation. You will be able to control everything at the Westworld park operations in a strategy simulation experience. Watch the teaser trailer for it below:
You can pre-register for it on iOS and Android. The iOS pre-registrations are live on the website and the Android ones can be done on Google Play. As of this writing, the first tier has been unlocked that grants players early access to Lawrence. The next tier that unlocks at 500k pre-registrations will include a coins and gems pack. At 750k pre-registrations, the Basic Host Code Pack unlocks and at the final milestone, a Crafting Pack is unlocked. If you do intend to pre-register and play it, you can claim all rewards until May 10th.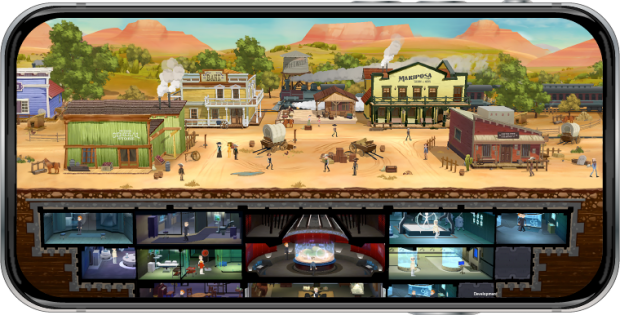 Westworld, based on the HBO original series, is scheduled to release across iOS and Android devices in April. It is currently in soft launch and you can read some impressions on the soft launch release in our forum thread here. It will release worldwide next month on iOS and Android devices.