As you can probably tell from that rather chunky headline above, this is a massive week of new iOS game releases. I was certainly expecting a few of these as their release dates had been announced already, but then more and more big games just kept showing up and when we finally put them altogether this turned out to be quite an exciting week on the App Store. This includes the LONG awaited arrival of side-scrolling brawler ChronoBlade, the "they said it couldn't be done but we did it anyway" iOS port of Evoland 2, the absurd homage to all things German spear-throwing game Lichtspeer, and the long soft-launched mobile version of Tekken. Whew! And of course there's tons more so be sure to give the full list of new games below a thorough look and let us know which games you'll be picking up this week.
---
Arena: Galaxy Control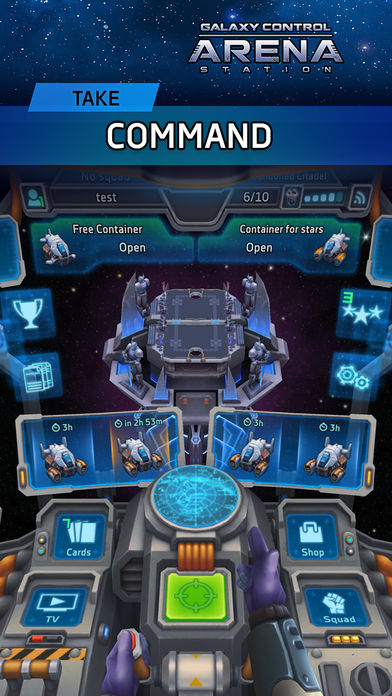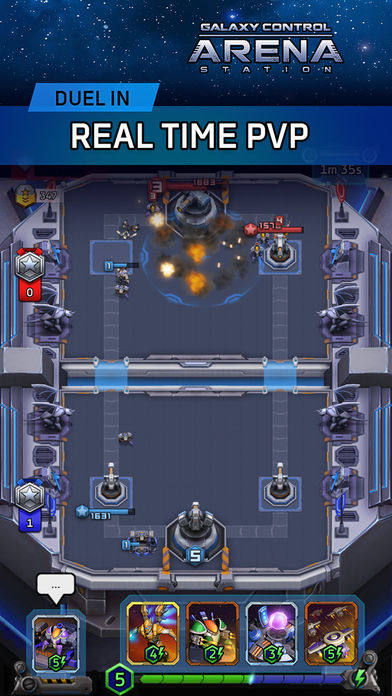 iTunes Description
Enter the Arena! Join with friends in a free-to-play, real-time PvP multiplayer online battle arena (MOBA). He who win the Arena controls the Galaxy!

Collect and upgrade ever-growing number of cards featuring the sci-fi troops, perks and defenses. Destroy enemy Spacecruiser Towers with your army to defeat your opponents and win Fame, Stars and glory in the Arena. Form a Squad to share cards and build your very own battle community.
Forum Thread: Arena: Galaxy Control (by FX Games Media)
---
Armored Warfare: Assault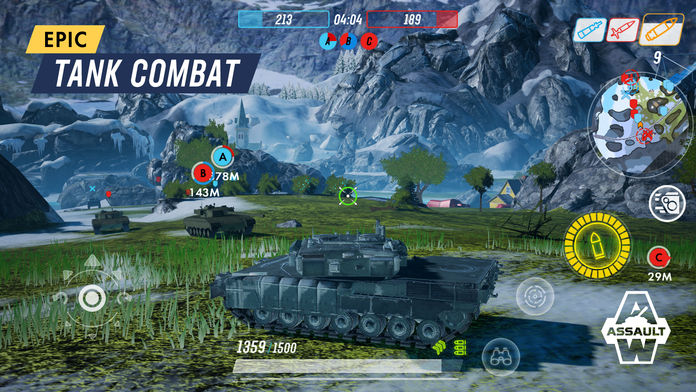 iTunes Description
Armored Warfare: Assault is the brand new action MMO tank shooter that brings the dynamic action-packed PvP with respawn now to mobile!

Armored Warfare: Assault is set in realistic environment, features modern armored vehicles, and flavored with effective progression system, crew avatar collection, and "modern toys" like smoke grenades, airstrikes, guided missiles and more.
Forum Thread: Armored Warfare: Assault (by MY COM)
---
Art Club Challenge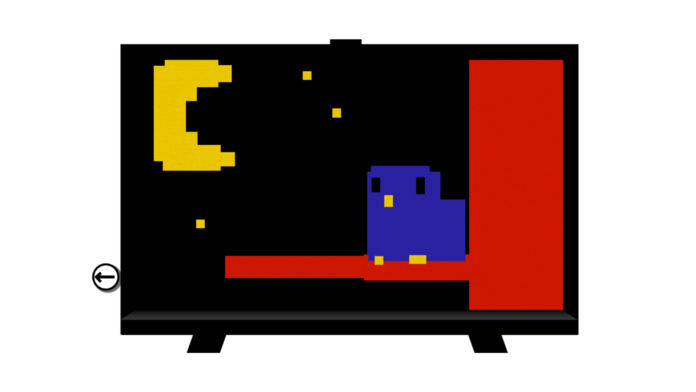 iTunes Description
Solve challenges by making abstract art while unleashing your creativity. Playing as an art student striving to prove yourself, progress through the game's narrative as you complete challenges. Push the boundaries of your artistic abilities, while tasked with creating familiar objects utilizing only a small color palate and limited shapes. Share your masterpieces with your friends through the online gallery and explore how others completed the same challenges while creating their own unique and personalized works of art.
Forum Thread: Art Club Challenge (by Polytundra)
---
Battle Boom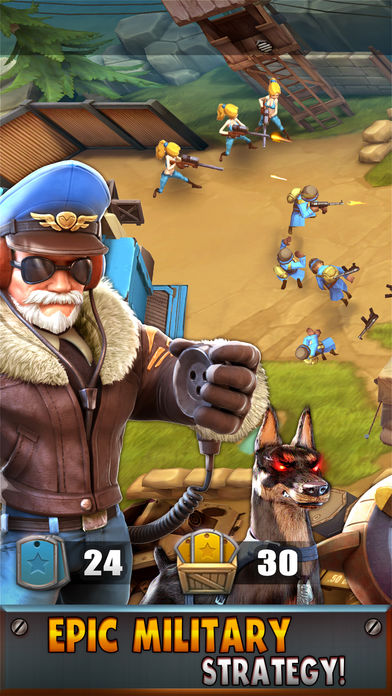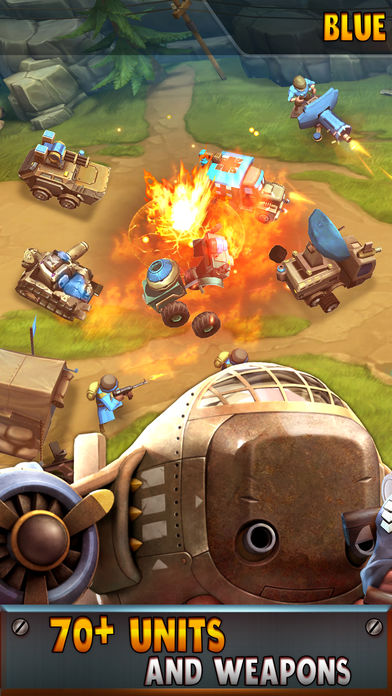 iTunes Description
Enemies up ahead Commander!
Plan out your strategy and the use of Battle Point to outstrip your opponents with your troops in the extended battlefields!

Go all out BOOM with the newest RTS type mobile game! Be the commander to your always ready for action troops and epic units and lead them to glory!

Take control of the battle and be ready to bring on the BOOM with over 70 different types of units. Whether it is swarming the opponent with infantry troops, blasting your way through enemy defenses with tanks or surprising the enemy with exploding rats!
Forum Thread: Battle Boom (by Four Thirty Three)
---
Bounce 2 Break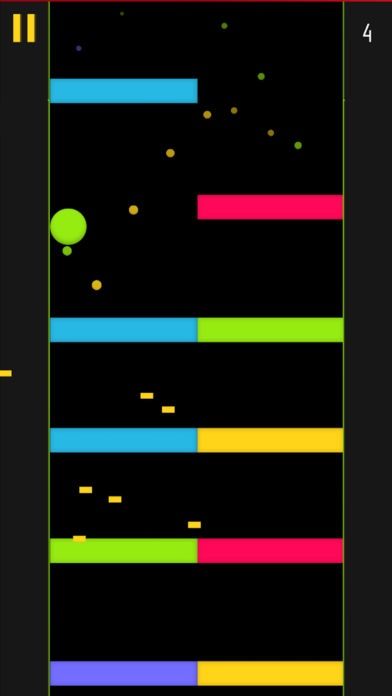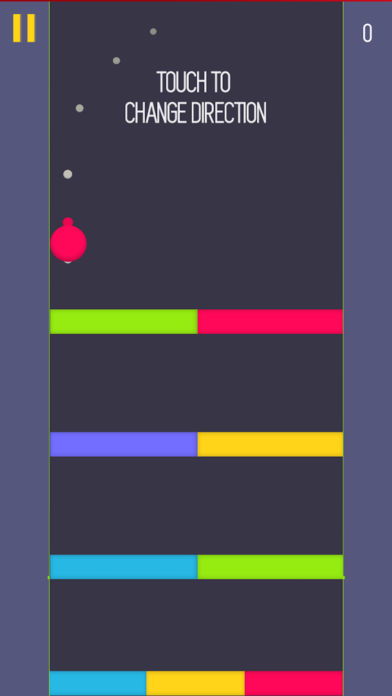 iTunes Description
Bounce 2 Break is a casual block breaking game.Its a one tap game that could be played using one hand.
Bounce 2 Break contains endless game play mode and the aim of the game is survive as much as you can.
Bounce with a tap and break all the blocks as fast as you can.
Forum Thread: Bounce 2 Break (by TheGameAppStudio)
---
ChronoBlade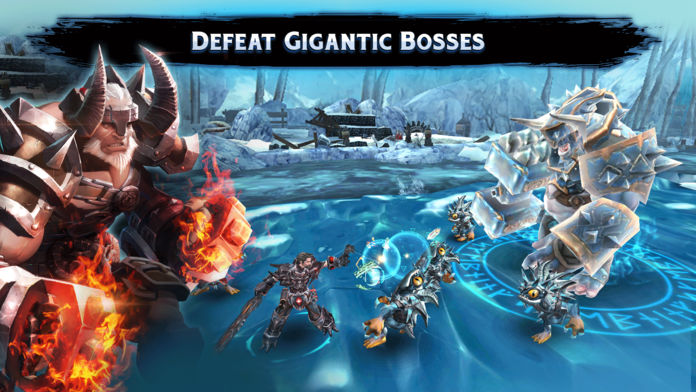 iTunes Description
Put your fighting skills to the test. ChronoBlade is the only side-scrolling RPG brawler featuring explosive arcade-style combat, and real-time synchronous PvP action.

Explosive Skill-Based Combat
Each character has over 30 punishing ground and air attacks for you to chain together for insane combos. Master the controls to dodge, block and counter attacks.

Dominate in Real-Time Synchronous Battles
Crush your competition in synchronous PvP battles. Your skill and timing are key in this competitive action game.
Forum Thread: ChronoBlade (by nWay Inc.)
---
Dungeon Survivor II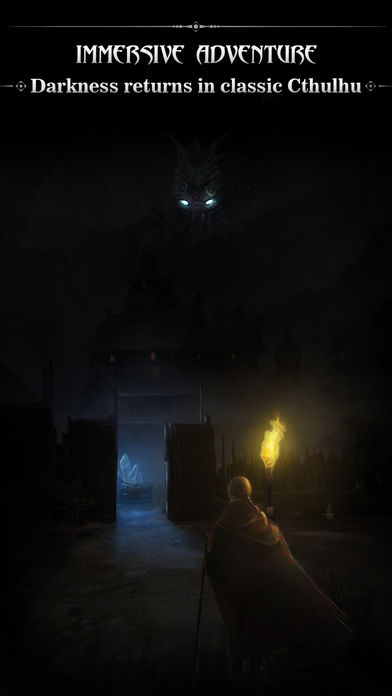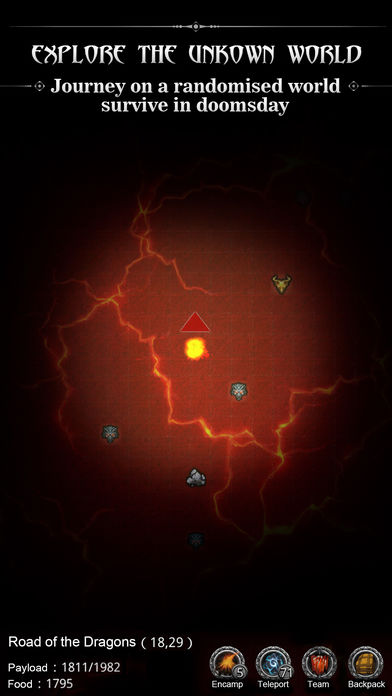 iTunes Description
Official sequel of classic popular adventure game Dungeon Survivor.

Dungeon Survivor II – Dark Tide is a simulation and dungeon adventure game.

This time, you will lead your daring mission to the no-man's land, have an unexpected fantasy adventure in the ancient and mysterious continent.
Forum Thread: Dungeon Survivor II (by LT Games)
---
Evoland 2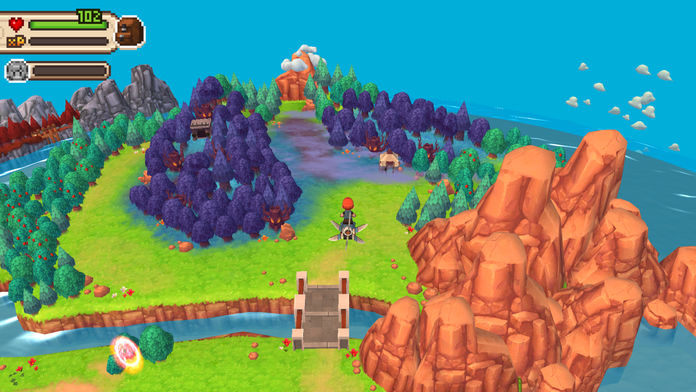 iTunes Description
What were your childhood games like?

Onboard on an epic adventure of more than 20 hours through video games history filled with a ton of funny classical games references.

From 2D RPG, through 3D vs fight to a shooter, a trading card game and more you'll get your fill of jumping from a game genre to another, never bored.
Forum Thread: Evoland 2 (by Playdigious)
---
Gem Blitz: Match 3 RPG Games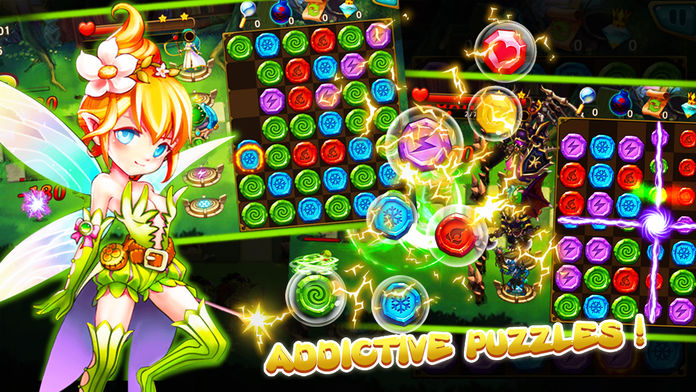 iTunes Description
Join Gem Blitz with exciting match-3 puzzle rpg adventure through the beautiful islands. Discover secret island create combinations of 3 candy and more in a row. Gem Blitz is a fun match-3 puzzle game taking place in the magic kingdom. Enjoy each and every stage with unique challenges and find the power heroes!
Forum Thread: GEM BLITZ: MATCH 3 RPG GAMES (By Unimob)
---
Grand Battle Royale: Pixel War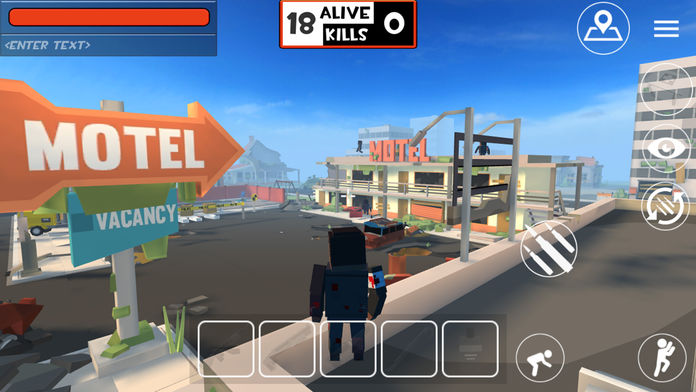 iTunes Description
Grand Battle Royale Season 2018! If you like military blocky pixel games and battle royale games then you will definitely like Grand Battle Royale!

BATTLE in online multiplayer games when you play the new massive open world game! Survive the battlegrounds, improve your shooting skills, and develop new PVP tactics for FREE!
Jump out of the survival plane on the dead island, find the best loot, kill the enemies. Players are spread around the island unarmed and must find and use various weapons and items to eliminate opponents. Find the best weapons you can: Assault Rifle, pixel gun, smg, shotguns and other weapons. Dominate the battlefield by taking on each opponent and become last survivor #1! Grab your pixel gun and get shooting!
Forum Thread: Grand Battle Royale: Pixel War (by GameSpire)
---
Head Boxing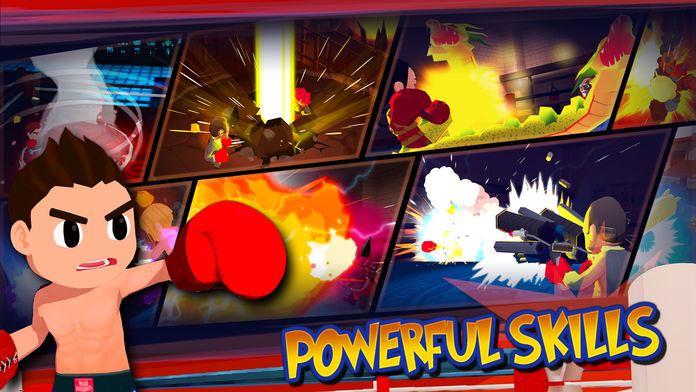 iTunes Description
Spectacular comic boxing game with fighting elements!
A thrilling contest of characters with full of personality! Be careful since you may have your bones broken.
Realistic movements and actions owing to the motion capture technology!
Revolutionary mobile fighting game – Head Boxing!
Download it now!
Forum Thread: Head Boxing (by D&D Dream Corp.)
---
Holy Potatoes! We're in Space?!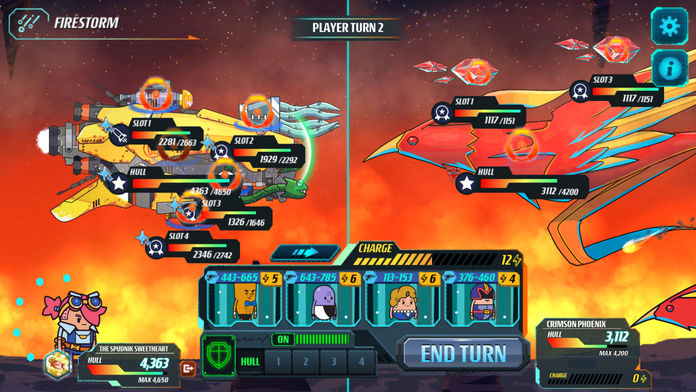 iTunes Description
Holy Potatoes! We're in Space?! is a wacky space exploration game where you manage your very own spaceship, craft hundreds of weapons, and explore the vastness of a veggie-filled universe.

Play as sisters Cassie and Fay as they scour dozens of planets in a dynamic universe for their beloved grandfather, Jiji! Follow them on their quest and experience an engaging and ever-changing storyline with a diverse cast of lovable, anthropomorphic vegetables, which include some familiar faces!
Forum Thread: Holy Potatoes! We're in Space? (by Daylight Studios Pte. Ltd.)
---
Jump Blitz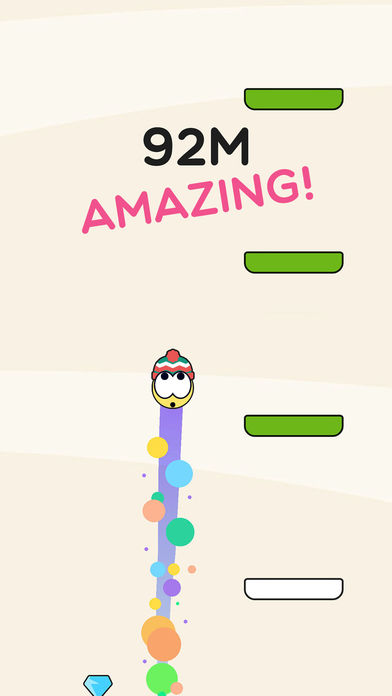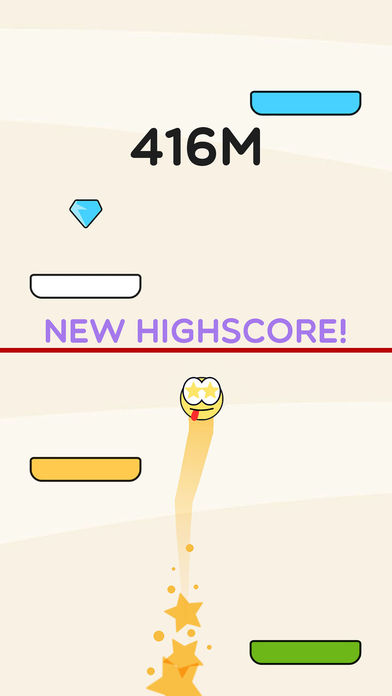 iTunes Description
Swipe your finger to guide the ball higher and higher up! Try to reach as high as possible by using different platforms and power-ups for various boosts! Very easy to play but very hard to reach high scores!

Game Features:
– Free to play
– Endless gameplay
– Simple swipe control
– Challenge your friends with the best highscore
Forum Thread: Jump Blitz (by KasSanity)
---
Kairo Land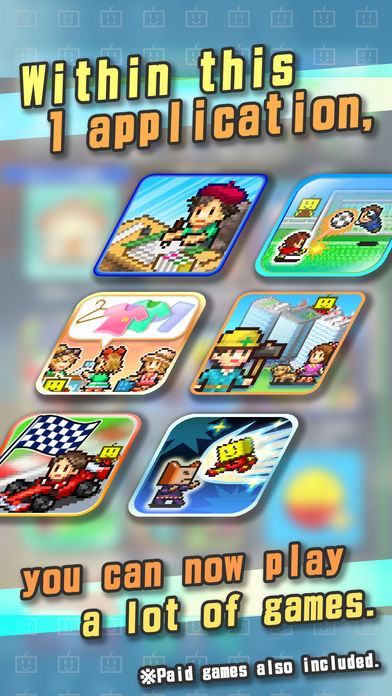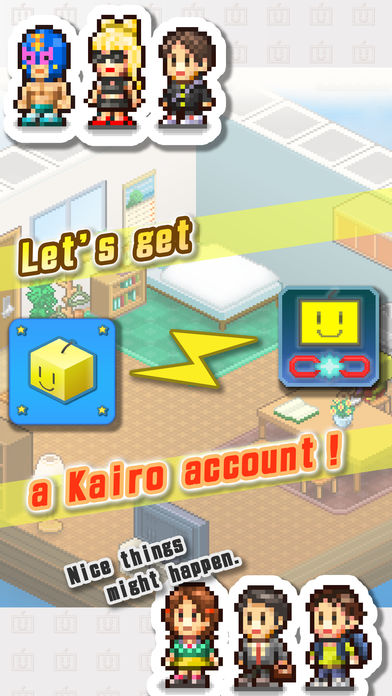 iTunes Description
Let's get this, if you're fan of Kairo !
Trial and mini game are also included.

Kairo Land, the portal-like to Kairo's applications has arrived !
Now you can play Kairo's games whithin this app !

Gaming may be more interesting than usual when you get a Kairo account !?
Let's challenge ranking and play the game with your friends !
Forum Thread: Kairo Land (by Kairosoft)
---
Kidarian Adventures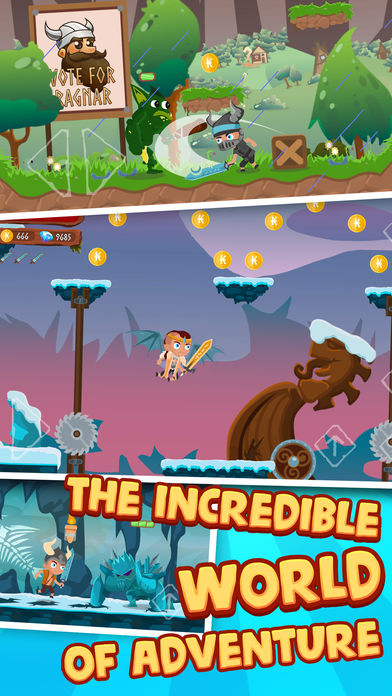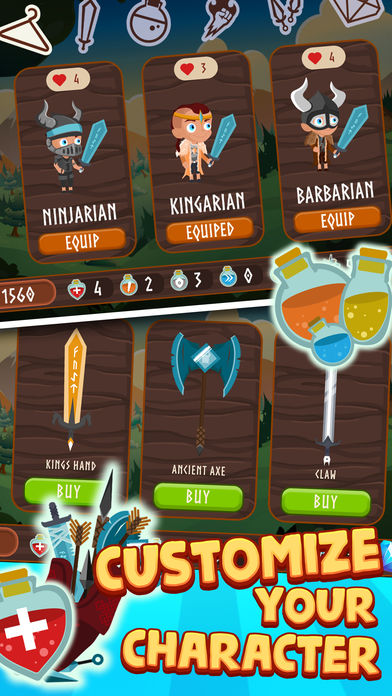 iTunes Description
Kidarian's Adventures begin! Help the brave young Viking to save the wonderful world from dark magic. Slay ruthless monsters, overcome dangerous traps, reveal secrets and find the treasure of the Vikings.
Powerful weapons in kidarian's hands will help overcome all obstacles. Use their strength and your skills and you will be able to win.
Forum Thread: Kidarian Adventures (by Hard Slime)
---
Lichtspeer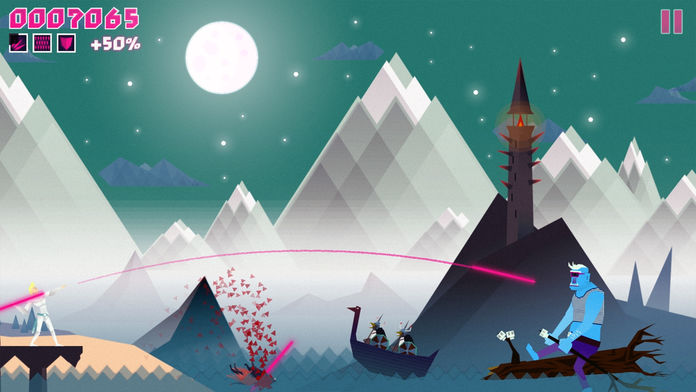 iTunes Description
LICHTSPEER is a fast-paced lightspear-throwing simulator set in an ancient germanic future. Get ready to feel that beloved 80's arcade rush in this brutal, stylish and psychedelic adventure.

In a land filled with Penguin Vikings, Wurst Zombies, and Hipster Ice Giants, survival is an art. Fortunately, an ancient champion with an elegant weapon has been summoned to please the gods and restore balance to the universe.

Embrace the future, eat Strudel, play LICHTSPEER.
Forum Thread: Lichtspeer (by Noodlecake Studios Inc)
---
Majesty of Colors Remastered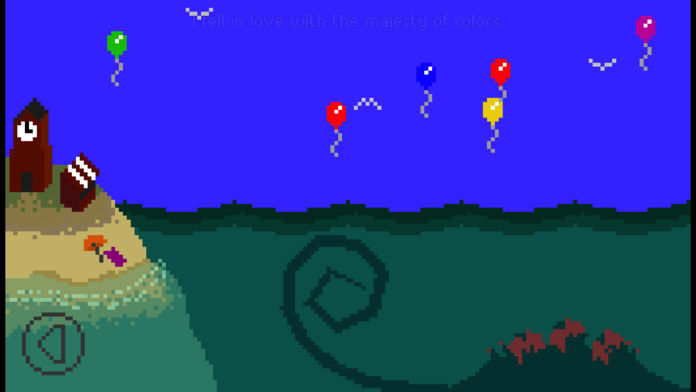 iTunes Description
In "(I Fell In Love With) The Majesty of Colors," you are an enormous creature from beneath the ocean who has never seen the surface. What will you do with this world of humans? Can you survive? Will they?
Forum Thread: Majesty of Colors Remastered (by Future Proof Games)
---
Ninja Issen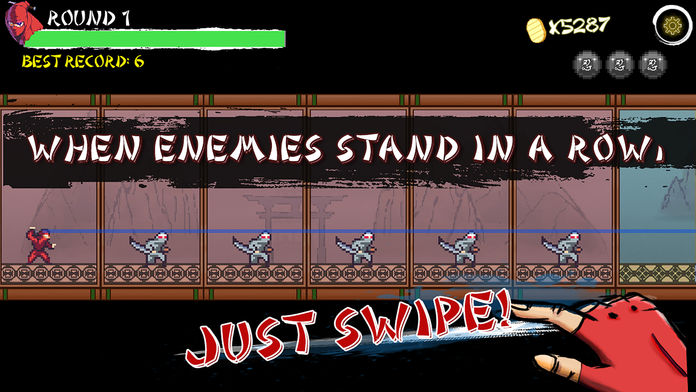 iTunes Description
When the screens make a horizontal line perfectly, slice enemy and get them all !

Get the Gold(coin) for unlocking various Ninjas!

Clear the whole story of Ninja for the last ending.

Test Yourself in Infinite mode.

This game is not an endless game. You can see the ending soon if you are enjoying this game.
Forum Thread: NINJA ISSEN (by Kimminjeong(36)Studio)
---
Paper Anne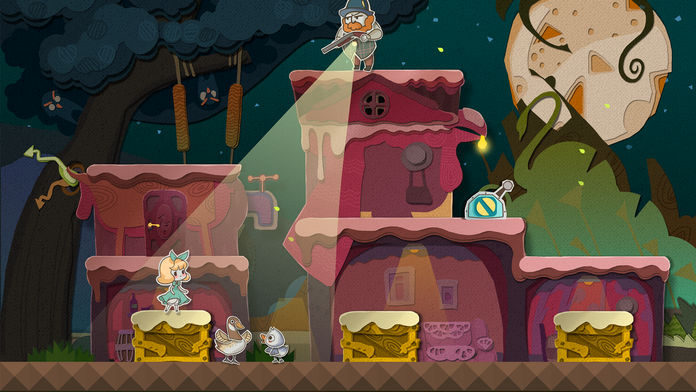 iTunes Description
The Realm of Paper is in tatters. Amidst the chaos, Paper Anne is transported to a whole new world, where she embarks on a journey in search for her real self. On her way, she enters and rewrites several well-known fairy tales…

In each fairy tale world, we as players can freely reconstruct the lovingly-crafted paper environments to solve unpredictable, ever-changing puzzles. We guide Anne through magical size transformations and through trials given by the Cheshire Cat, who controls balls of yarn. We help her see through the lies of the shrewd Queen of Hearts, and take care of her sweet companion, the Ugly Duckling. We watch as she plays melodic songs with the ballerina, fights at the side of the Tin Soldier, and breaks the dark spell of the evil Mouse King…
Forum Thread: PAPER Anne (by UsFun Games)
---
Part Time UFO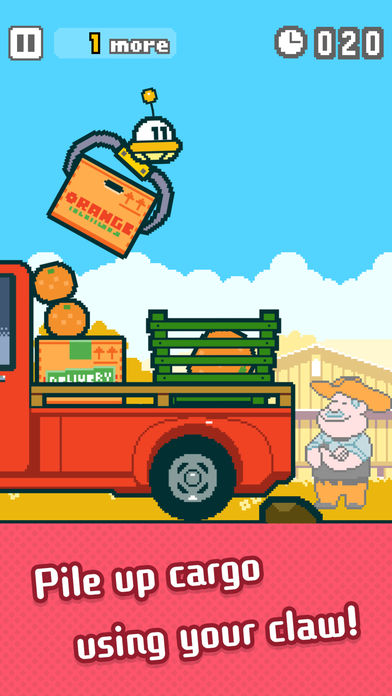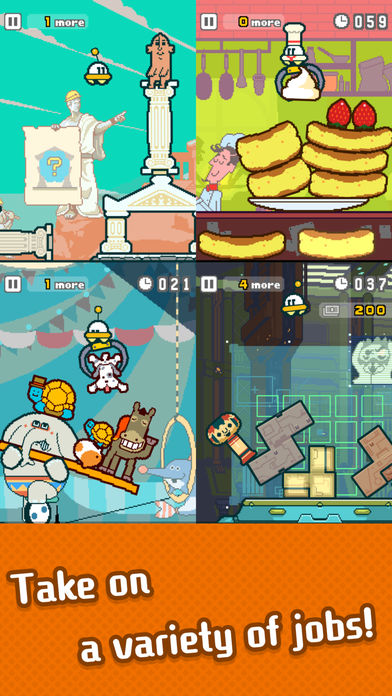 iTunes Description
In Part Time UFO, fly a UFO around and complete odd jobs.
Help out at a farm, support cheerleaders, cook up the ultimate dessert at a restaurant, build castles, and much more!

Wherever the UFO goes, there are sure to be plenty of jobs waiting.
At the center of all this is the UFO's super special awesome claw!
Use the claw crane to grab, move, and stack objects to complete jobs.
Forum Thread: Part Time UFO (by HAL Laboratory)
---
Peak Rider Snowboarding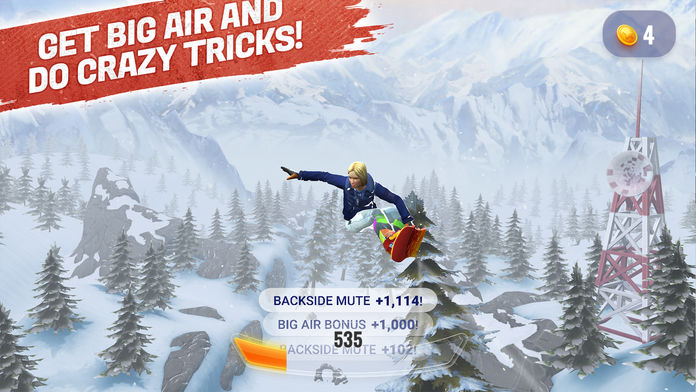 iTunes Description
Welcome to one of the most remote mountains in the world, Peak Mountain, reserved only for elite riders! Grab your snowboard and show off your tricks on the slopes in sub-zero temperatures and whiteout conditions that aren't for the faint of heart.

Ride down the slopes at high speeds to catch big air to attempt and land intense and wild tricks. Avoid hitting rocks and trees as you can carve your own path down the mountain. Get close but avoid crashing to score big points. Compete with other players around the world in online multiplayer, rack up points in arcade mode, and complete weekly competitions to build your status as a pro rider.
Forum Thread: Peak Rider Snowboarding (by Battery Acid Games, Inc.)
---
puzzlement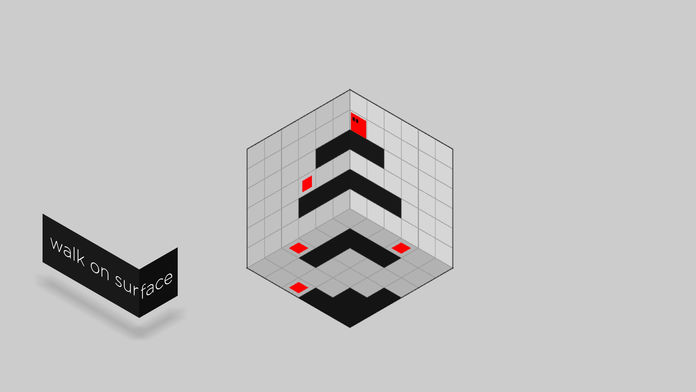 iTunes Description
Puzzlement is a minimal puzzle game based on walking/jumping between plane surfaces. The goal is simple; collect all red squares.

Key Features
* 50 beautifully crafted mind bending levels
* Relaxing music & sounds
* 100% indie – designed and developed by two people
Forum Thread: puzzlement (by gamebra.in)
---
Real Chess 3D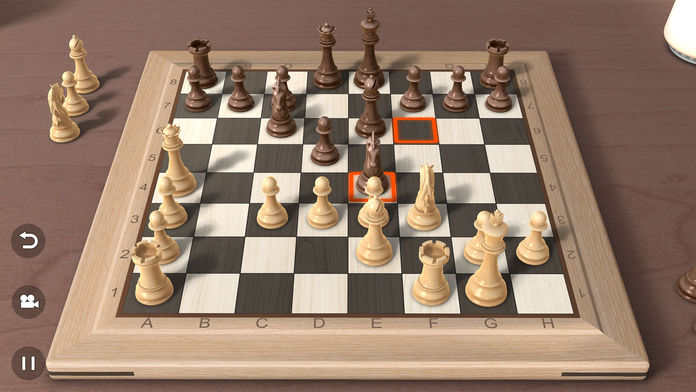 iTunes Description
The best 3D Chess game is here! Play Chess in immersive 3D graphics.
Challenge your friends to matches or play against the AI players in the best chess game.
Real Chess 3D is one of the most realistic and enjoyable chess games available on mobile.

Customize the look and feel of your game by choosing the chess board, checkers, piece type, table. It's like you are actually playing chess in real because of the realistic 3d graphics.

Tap on a piece to choose it and then tap on the desired target position to make your move.
Forum Thread: Real Chess 3D (by EivaaGames)
---
Rocket Roll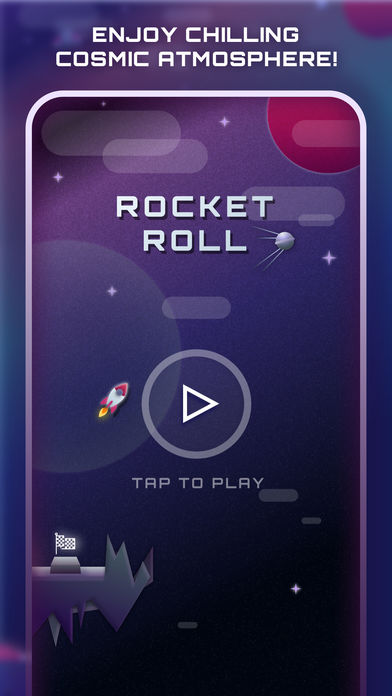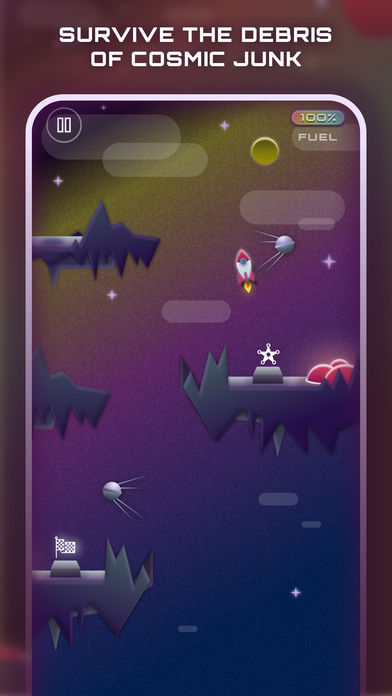 iTunes Description
Not that easy is the life of an average rocket hobbyist. Try that yourself in a new addictive arcade game about the small rocket which has to make it's way home from the Hobbyists' Space Base in the Asteroid Belt.

Get yourself immersed in the cosmic atmosphere with the deep soundscape, make your way through the 33 levels of arcade gameplay mixed with the puzzle elements, and more to come soon!
Forum Thread: Rocket Roll (by Funway Interactive)
---
Slime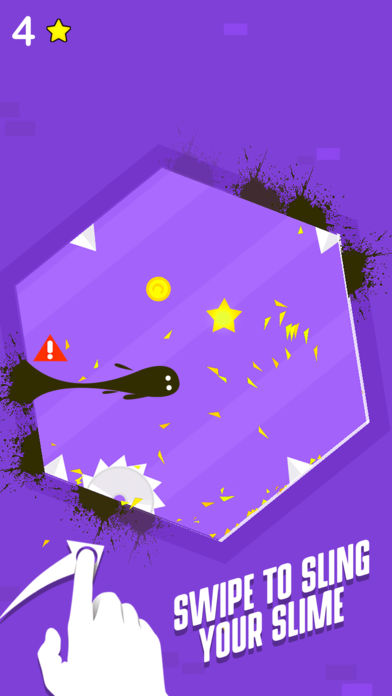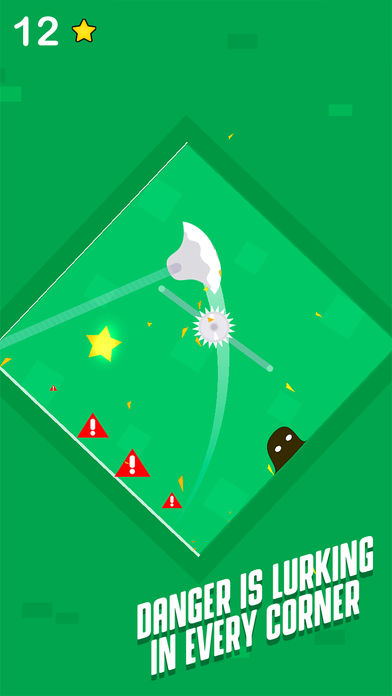 iTunes Description
WATCH OUT! Danger is lurking in every corner and no Slime is safe. Swipe to sling your blob away from sharp blades, missiles, lasers… you name it!

You have never played anything like this!

How long can you survive the dangerous box?
Forum Thread: Slime (by Umbrella Games)
---
Sunbirds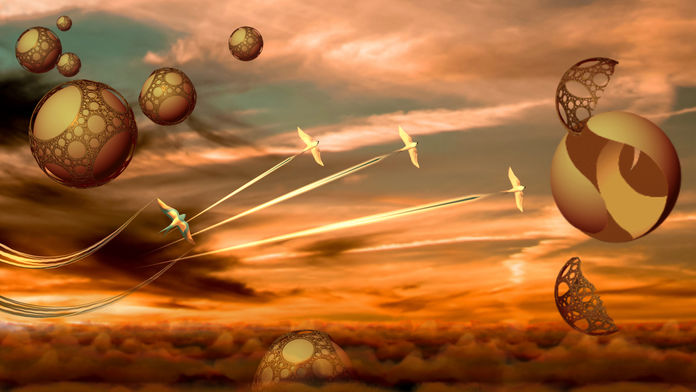 iTunes Description
In Sunbirds you smoothly glide through wind and clouds. On your way you collect fellow birds that you can launch forward to clear away the spheres blocking your way. Once you soaked up the calm feeling of a weightless flight you will soon realise that there is also a competitive side of the game that requires precise aiming and masterful coordination. Here is where the fun with your friends comes into play. Compete with them in dramatic fights where you steal each other's place on the sky podium.
Forum Thread: Sunbirds (by Symphony Games)
---
Tapophone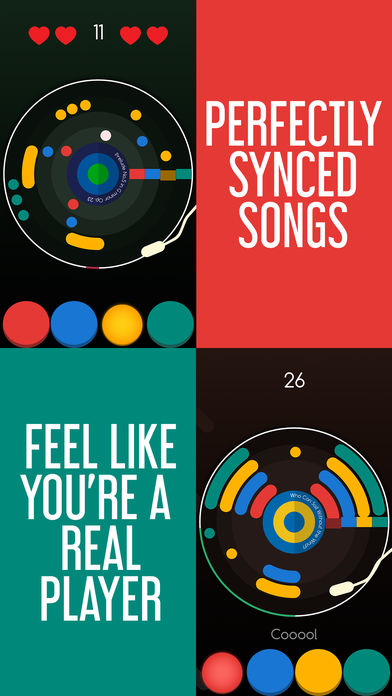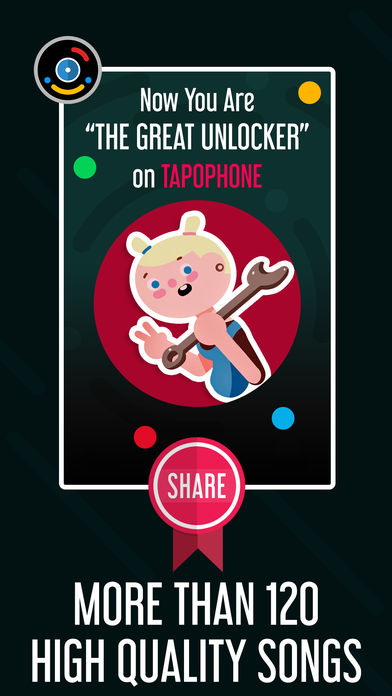 iTunes Description
Tapophone is our take on minimal rhythmic games, with an emphasis on melodies and real feeling of playing the tunes.
Play more than 120 songs in different genres from Classical to Folk to Electronic, all in high quality shape.
Play a relaxing song before sleep, or entertain friends at a weekend party. It's all up to you!
Forum Thread: Tapophone (by Bahareh Gholipour)
---
Tekken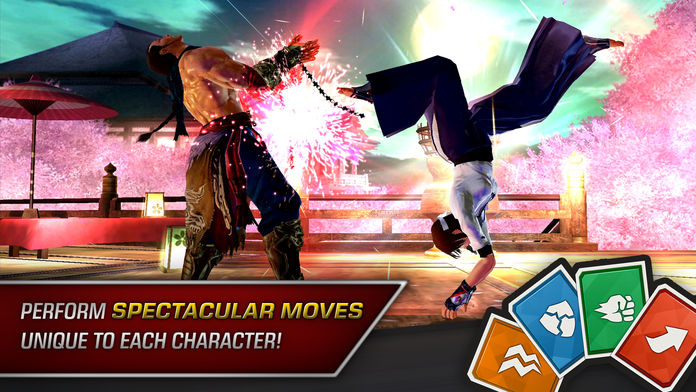 iTunes Description
TEKKEN, the world's most successful fighting game franchise has been brought to mobile! Join PAUL, KAZUYA, XIAOYU, LAW, PANDA, NINA & all other famous fighters to engage in an intuitive, deep combat system featuring fighting techniques from all around the world. Take on the role of the Dojo Master, collecting, upgrading and battling with your favourite fighters from the legendary TEKKEN franchise!
Forum Thread: TEKKEN™ (by BANDAI NAMCO Entertainment Europe)
---
Temple of Spikes: The Legend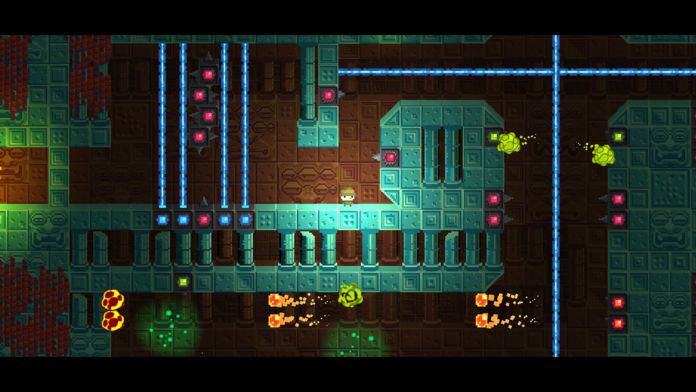 iTunes Description
A full-featured, story-based hardcore platformer with 50+ hours of gameplay and a speedrunner mode.

In January 1980, a young and ambitious treasure hunter finds an ancient sanctuary hidden in the depths of an impassable jungle.

While exploring the temple, he discovers untold riches and powerful ancient artifacts. However, getting out of the temple with the treasure turns out to be quite a challenge.
Forum Thread: Temple of Spikes: The Legend (by Tigrido)
---
Toon War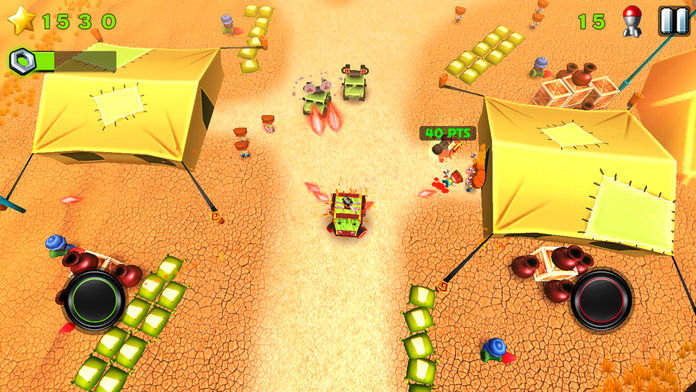 iTunes Description
Toon War is a twin stick shooter game with colorful and vivid graphics. Your mission is to liberate peaceful villages from evil forces, eliminate enemies and win over dangerous bosses

More you play powerful you get.
Enjoy the the game in single player mode or with your friend in 2 player co-op mode.
Forum Thread: Toon War (By Lemondo Entertainment)
---
Viking: Heroes War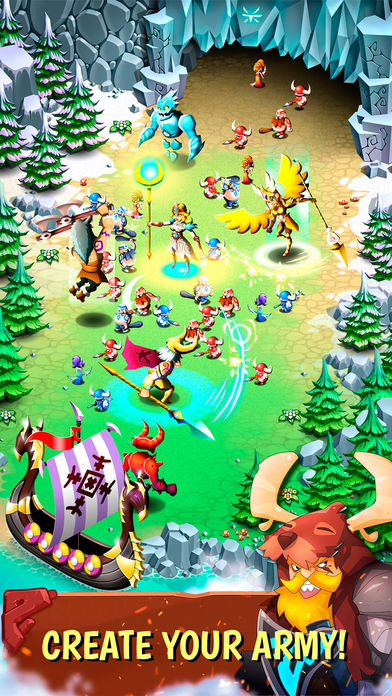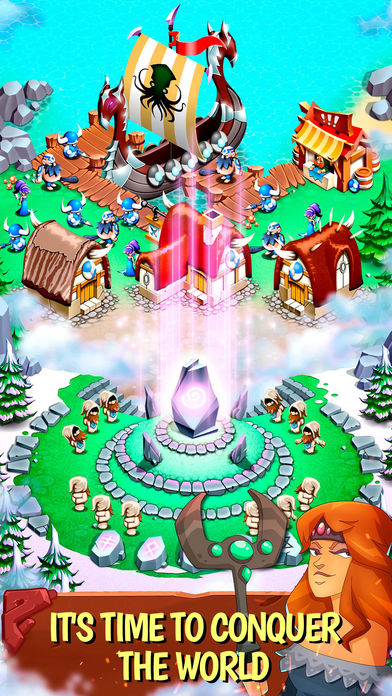 iTunes Description
Vikings are back and ready to fight! Get ready for an exciting war and non-stop fun!

Live a fascinating viking adventure in this an idle-based strategy war game: Create the strongest army of soldiers with different types of warriors and fight against your enemies!

Enjoy playing with brave viking heroes, send them to the battle, kill all the enemies and come back home victorious: Fight for your honor and glory!
Forum Thread: Viking: Heroes War (by LAB CAVE GAMES)
---
Villagers & Heroes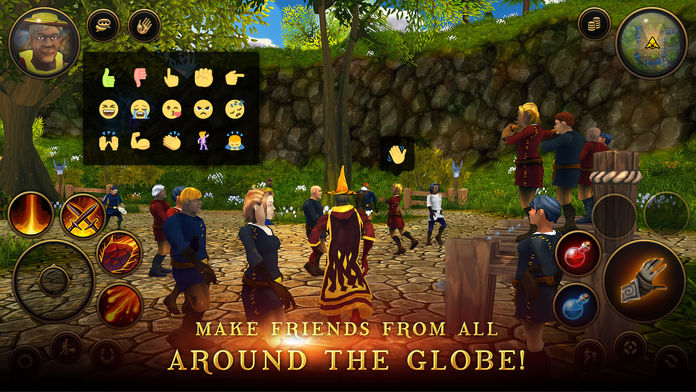 iTunes Description
Welcome to the Best 3D MMORPG on iOS! Join hundreds of thousands of players worldwide in an epic MMO in a massive 3D world filled with swords, sorcery, dungeons, dragons, wizards, warriors, quests galore, countless beasties, and people from all over the globe.
Forum Thread: 3D MMO Villagers & Heroes (by Mad Otter Games Inc.)
---
3D Knife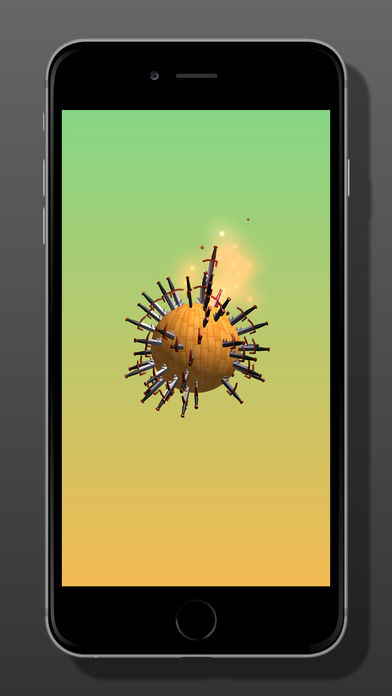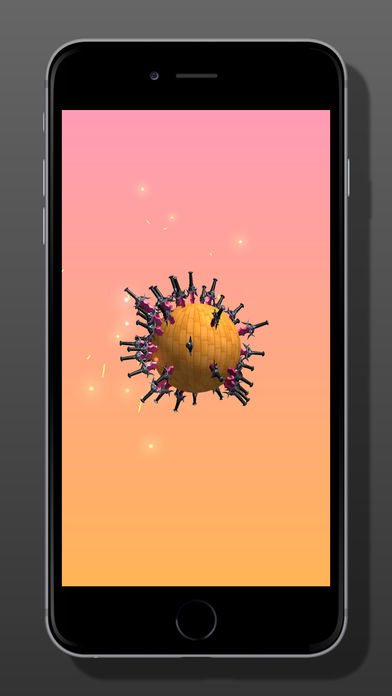 iTunes Description
"3D Knife" is a 3D arcade to test your reflex and patience.
It is mini, beautiful and addictive.Lots of knives can be unlocked.

Easy to learn: shoot knife to the wood planet while don't hit other knives .
Hard to master: you should take the right chance!

Can you challenge 100 levels?
Forum Thread: 3D Knife (by YINJIAN LI)
---