One of the best changes made in the lifecycle of Hearthstone (Free) was the addition of a well structured card rotation cycle. If that's all gibberish to you, effectively what Hearthstone does is the same as many other collectable card games in that they're constantly releasing new sets of card but to make the game approachable to new players (and to keep the metagame evolving) they "rotate" card sets. In the case of Hearthstone, they do this via annual rotations. We've already gone through the Year of the Kraken and the Year of the Mammoth, so this and this year Hearthstone takes to the sky with the Year of the Raven. Once the first card set of 2018 is released (which will be announced next month), cards from Whispers of the Old Gods, One Night in Karazhan, and Mean Streets of Gadgetzan will only be playable in the anything goes Wild format. Standard will then be limited to cards from Journey to Un'Goro, Knights of the Frozen Throne, Kobolds and Catacombs, as well as the three future card sets released in 2018.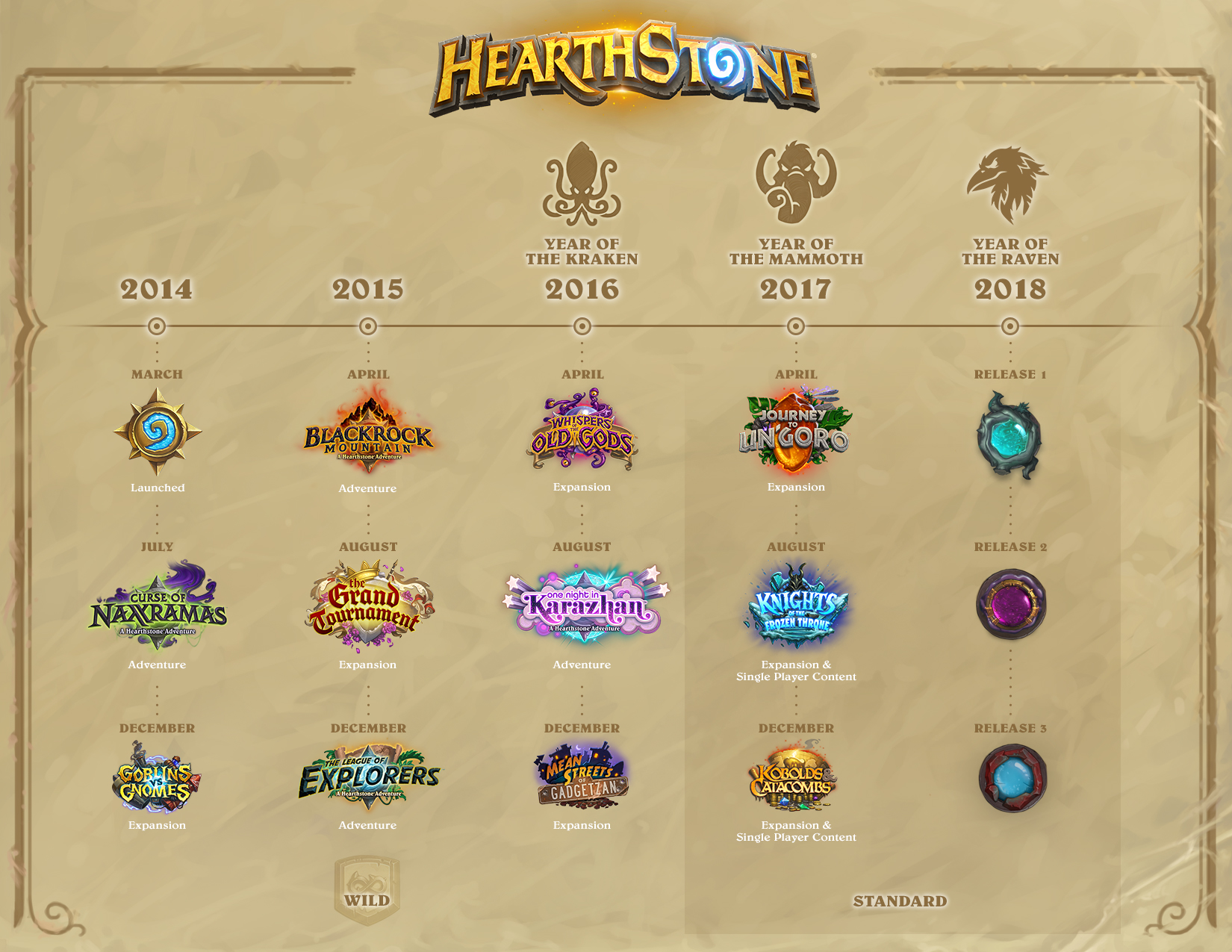 With these rotations, Blizzard often moves cards from the Classic set to the Hall of Fame, which retires them from Standard play. In this particular rotation, three cards are being smoked out and Ben Brode took time to explain the methodology behind these decisions. First off, the Mage card Ice Block is out. The idea behind these Classic cards is to give decks the class flavor without necessarily being cards you would specifically build a deck around. Ice Block, basically forever, has been a definite "build around." Brode made sure to mention to us that there are many more exciting Mage cards coming in the first set of 2018, so, I feel pretty confident in waiting to see what's going to happen surrounding the Mage meta before getting too worked up about Ice Block going away.
Additionally, Coldlight Oracle is getting Hall of Fame treatment, largely due to it having one of the most powerful battlecry effects in the game. Coldlight Oracle, like Sylvanas in rotations past, was preventing them from releasing certain kinds of cards that interacted with battlecries and bounce effects just due to the strength of Coldlight Oracle. We'll have to keep our eyes peeled for cards coming out in 2018 that might've allowed us to really abuse its battlecry.
Last, but not least, is Mountain Giant. Ever since it got nerfed to be a 25 mana card instead of a 20 mana card, it hasn't seen tons of play. So, it's going to the Hall of Fame and getting un-nerfed so all the Giants decks of days of yore will be once again alive in the Wild format.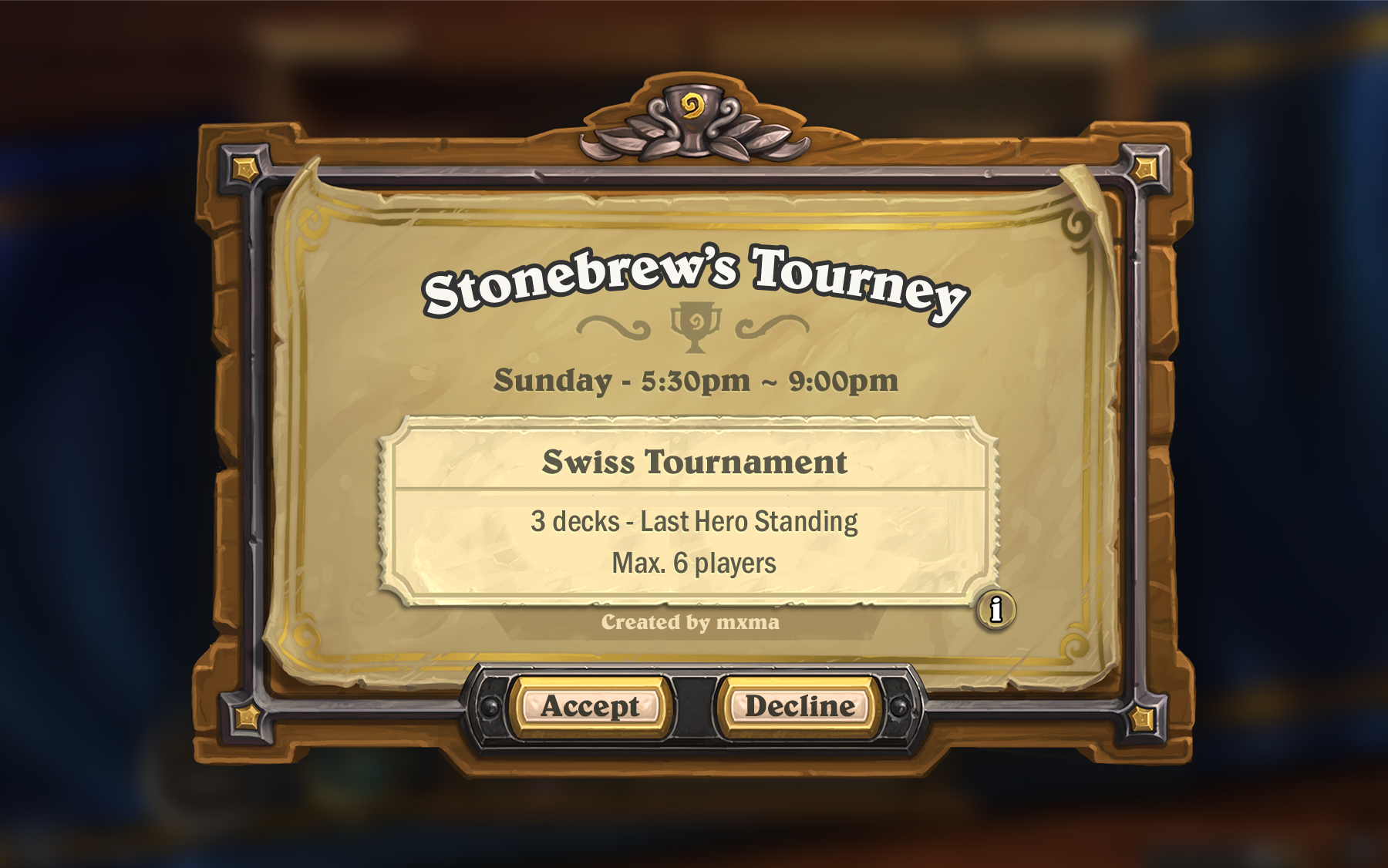 The thing I'm most excited for is the new in-game tournament mode that Blizzard is planning on rolling out this summer. In a nutshell, anyone will be able to roll their own tournament either by inviting friends or providing some kind of alphanumeric invite code. Tournaments have a start time, and once you're signed up and online when it starts you'll be automatically matched with other players in a swiss tournament that's entirely managed inside the game itself. Blizzard repeatedly reiterated that this is something that they want to continue improving, and while it won't likely be an instant replacement for the tournaments manually run by esports organizations, that seems like a noble goal to have one day.
Oh, and quests will be getting easier to complete. Quests that might've required you to win 3 games will only require 2. Similarly, quests that had you play 50 quest cards will go down to 30. All 40 gold quests are getting buffed to 50 gold, and they're shooting for all players to easily be able to farm up a half a pack a day just from playing quests.
While the dates are still fairly nebulous with the new set being announced "next month" and the in-game tournament mode coming "this summer," these massive rotations are an exciting time for Hearthstone. Even if you don't plan on buying any new cards, it'll still be worth paying attention to in order to unlock the free Druid hero Lunara which you'll get from playing 10 standard games! Pretty sweet.