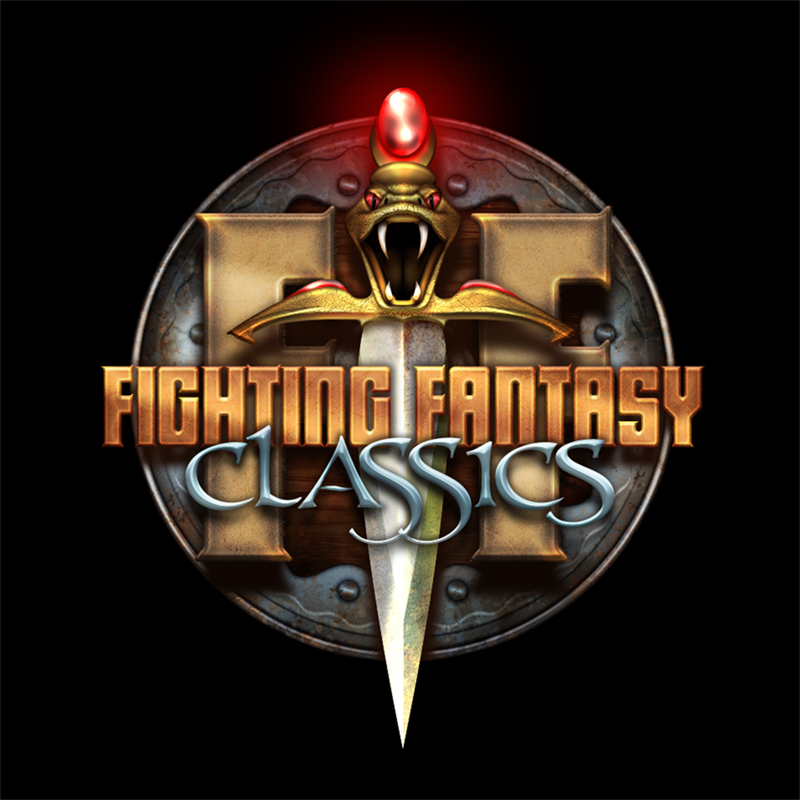 A few months ago, Tin Man Games announced the upcoming release of Fighting Fantasy Classics, an app that serves as a sort of hub for Fighting Fantasy gamebook releases. It's a great idea as it not only puts all of your Fighting Fantasy adventures into one convenient app, it also makes it easier for Tin Man to update the whole line should they need to. When the project was announced, Tin Man expected to release the app in February of 2018. Well, the days are running out on this month, but the good news is that Fighting Fantasy Classics will be coming soon. So soon, in fact, that Tin Man has decided to fill us in on what to expect in the first wave of releases.
If you didn't read our earlier story about this app, the basic idea is that you download the main app and can then pay to unlock new gamebooks that you want as they are released. You can enjoy one gamebook for free, however. Bloodbones, once known as the lost Fighting Fantasy book due to its cancellation in the original Puffin publishing run, will be ready and waiting for everyone to play at no added cost. Written by Jonathan Green, this one was released before on the App Store by Tin Man and is still available, but hey, ghost pirates aren't the worst way to tickle the imagination for newcomers.
As we had guessed earlier, a more traditional adaptation of the book that started the whole series back in 1982 will be part of the initial line-up. The Warlock of Firetop Mountain was released a long time ago on the App Store by the previous holders of the Fighting Fantasy license, and Tin Man themselves did a fascinating board game-style version of it themselves early last year. Those who want to have the original in their pockets again can look forward to what is sure to be a faithful mobile version via the Fighting Fantasy Classics app.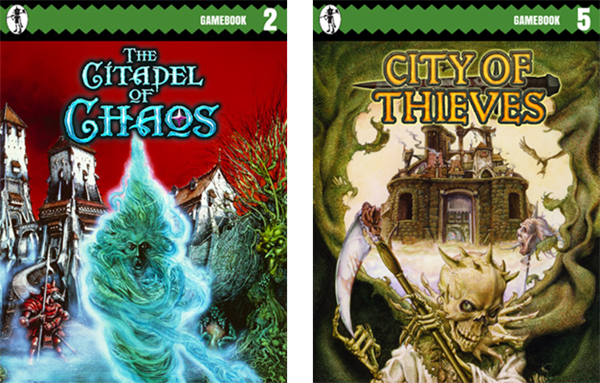 Bloodbones isn't the only returnee from Tin Man's older Fighting Fantasy releases. The Forest of Doom, Island of the Lizard King, and Caverns of the Snow Witch aren't new to iOS gamers, but they're putting on their newest coats and hats to join the Fighting Fantasy Classics. All three of these games were among the initial releases in the book series as well, so it's only fitting that they are following a similar pattern here. They're tough challenges from one of the series creators, Ian Livingstone, so you'd best hope for a lucky roll of the dice or ten if you take these ones on.
But what if you're a dedicated Tin Man fan? What other new releases are waiting for you apart from Warlock? Worry not, friends. Tin Man has you covered with much-requested mobile conversions of Steve Jackson's The Citadel of Chaos and Ian Livingstone's City of Thieves. These are both stone-cold classics that are beloved by many a fan of Fighting Fantasy, and it will be great to have them among the rest of the games in the app.
This is just the starting wave, of course. Tin Man will be following up with a second wave later in the year that will likely fill in a few of the missing holes that some of you may be wondering about. This initial bunch should keep gamebook fans busy until the next lot comes around, though. We'll have more information on Fighting Fantasy Classics, including pricing and a more firm release date, when we get it from Tin Man. It shouldn't be too far off now.