Pre-registrations aren't a new phenomenon on the App Store and Google Play. In fact with the advent of pre-ordering, some developers have taken to gauging interest and tracking it through pre-orders on the App Store and Google Play rather than on a website. Signing up for an account or just adding your email address to a list granting you a bonus is still something many developers prefer doing. Over the last week, many games on mobile have opened up pre-registrations offering various rewards for crossing milestones or just to anyone who signs up showing interest.
Romance of the Three Kingdoms: The Legend of Caocao is a mobile remake of a turn based grand simulation game that is being done by NEXON Korea. This is based on Romance of the Three Kingdoms series as the name suggests and will feature both a story mode and PvP mode. Currently pre-registrations for this are open to 149 countries in North America, Southeast Asia, and Europe. Nexon isn't a stranger to working with Koei Tecmo game series and they already brought Dynasty Warriors to mobile platforms wiht Dynasty Warriors Unleashed. PRe-register for Romance of the Three Kingdoms: The Legend of Cacao on the App Store here.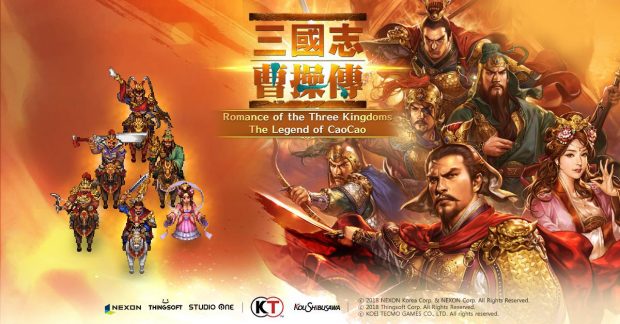 Heir of Light from GAMEVIL is set to launch early next month. It is a gothic fantasy RPG and is planned to release worldwide. Currently pre-registrations are open through the App Store, Google Play, and a pre-registration website. Pre-registrations are available until March 5th and doing so nets you in game currency. Once the game launches, people who pre-registered will be able to get more rewards until March 31. Heir of Light is scheduled to release on the App Store and Google Play on March 6th.
Dungeon Survivor II: Dark Tide is the sequel to the classic dungeon RPG Dungeon Survivor. Dark Tide will have an immersive story and aims to push everything ahead of its predecessor with fantasy survival elements and a Lovecraftian theme throughout. It will also be free to play unlike the original. Dungeon Survivor II is up for pre-registration here and if you're on iOS 11, you can pre-order it here. It has currently crossed the 10,000 threshold which has unlocked 10 Wood and 10 Food for all. There are more rewards for crossing 20k, 50k, and 100k pre-registrations. Dungeon Survivor II: Dark Tide is set to release on iOS on March 1st.
ChronoBlade is a side scrolling hack and slash RPG that is set to release next month worldwide. It has been in development since 2013 and it had a soft launch in Canada back in 2016. After a bout of radio silence, ChronoBlade will finally be releasing on iOS and Android devices next month. Pre-registrations are now open and you will be given a gem pack worth $5 at launch. The gem pack includes 5000 gems and it will be available to all players who pre-register worldwide. Thsi will be granted within the first week of launch so there's a decent amount of time to claim the reward. You can pre-register for ChronoBlade from nWay on the official website here.