The idea behind the TouchArcade Game of the Week is that every Friday afternoon we post the one game that came out this week that we think is worth giving a special nod to. Now, before anyone goes over-thinking this, it doesn't necessarily mean our Game of the Week pick is the highest scoring game in a review, the game with the best graphics, or really any other quantifiable "best" thing. Instead, it's more just us picking out the single game out of the week's releases that we think is the most noteworthy, surprising, interesting, or really any other hard to describe quality that makes it worth having if you were just going to pick up one.
These picks might be controversial, and that's OK. If you disagree with what we've chosen, let's try to use the comments of these articles to have conversations about what game is your game of the week and why.
Without further ado…
The Room: Old Sins
There aren't too many game series that started their life on mobile that have had the sort of critical and commercial success than The Room series. Back when the original released in 2012, it blew the minds of the mobile gaming audience, and then brought folks from the traditional gaming world and even people who weren't gamers at all along for the ride with its beautiful visuals and intricate puzzle box. In fact, the intimacy of touching and manipulating that puzzle with the touchscreen was something unmatched on other gaming platforms. Two sequels followed in the years since, each building and expanding on the original formula in a number of ways, but this week something new has arrived in the form of a spinoff called The Room: Old Sins ($4.99).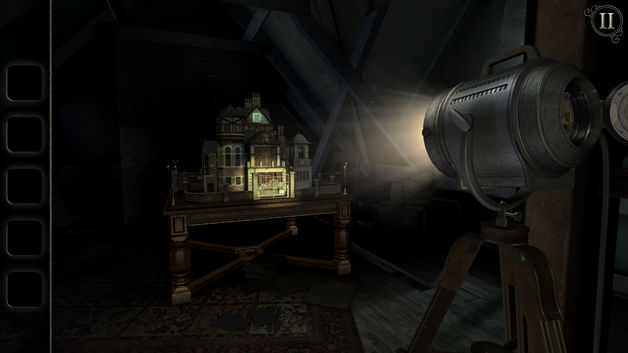 To highlight what I think is most interesting about The Room: Old Sins means talking about those sequels. Whereas the original The Room had one incredibly dense and complex puzzle box, The Room 2 expanded on that with multiple puzzles and much more narrative. The Room 3 then kicked THAT up a notch with environmental puzzling that was reminiscent of a more traditional adventure game in addition to more neat puzzle boxes. With Old Sins, developer Fireproof Games has found something of a happy medium between the second and third games.
The main puzzle box in Old Sins is a very elaborate, very creepy dollhouse that, as you would expect from a puzzle box in a The Room game, is full of layers and layers of moving parts and mysteries. But then, using the special eyepiece that's in previous games, you can also zoom into the dollhouse itself where even more types of puzzle boxes are waiting for you. It's like an Xzibit meme with puzzle boxes in your puzzle boxes in your puzzle boxes.
Eli goes into much more detail about The Room: Old Sins in his review from earlier this week, so be sure to give that a read if you haven't already and you're looking for a meatier breakdown of the game. What I wanted to point out is just what I love so much about Old Sins, and that's how expertly it straddles the line between straight escape room game like the first and second games and more elaborate adventure game like the third. It's fitting that this isn't a proper "The Room 4" sequel as Old Sins has a unique feel to it while simultaneously still totally feeling like a The Room game. It's hard to explain, but I love it all the same. The Room series is one of the finest sets of games in all of gaming, and I'm very happy to have a new entry to chew on and hope more new entries will be waiting for fans in the future.