The App Store is finally in full swing for 2018, and we've rounded up all the best new games to release in the past week or so. This week in particular has quite a few pre-order games going live, like Meteorfall: Journey, The Room: Old Sins, Four Last Things, Thumper: Pocket Edition, Super Fancy Pants Adventure, and more. Whew! That's a loaded list of games by itself, but as usual there's a ton more interesting stuff in the full list of games below. So check 'em all out and let us know which games you'll be playing this week.
---
BlockQuest Maker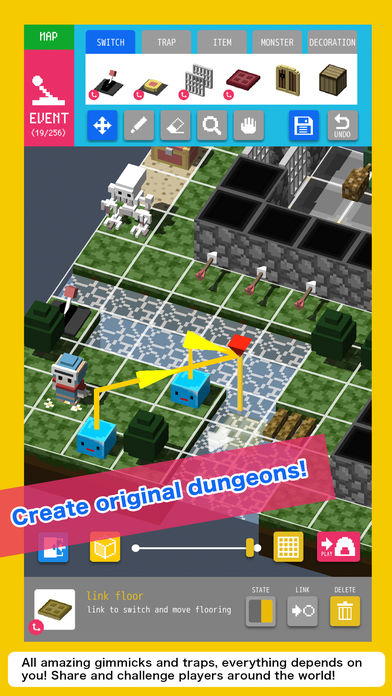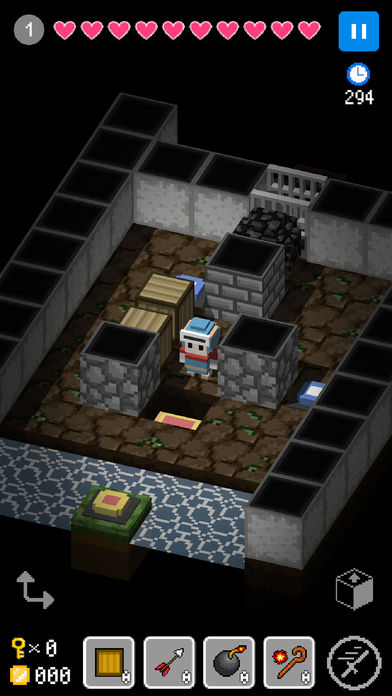 iTunes Description
### Create & challenge – new instant death RPG「BQM – BlockQuest Maker」is here ###

Secret doors, falling stones, formidable monsters – fight them all and level up! Solve the mystery box and see what lies ahead! BQM is newest game from BlockQuest series, follow up to great hit, Dungeon of Gravestone, popular puzzle game with and instant death factor!

This time, dungeons and gimmicks got major boost up. It's no longer, play only game, it is about creating, sharing and challenging players all around the world! Join global fever!
Forum Thread: BQM BlockQuest Maker (by Wonderland Kazakiri)
---
Buffy Boom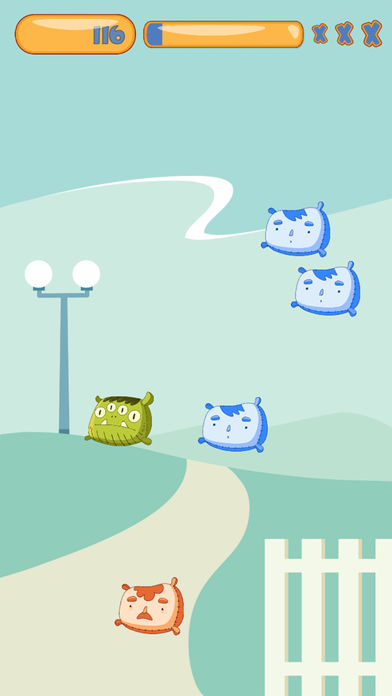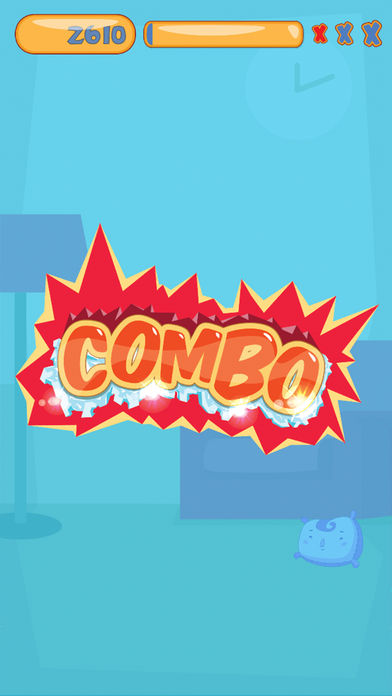 iTunes Description
Buffy Boom is a mobile game with interactive gadgets. We pop of to the colorful pillows on the screen with our fingers. As you pop off to the pillow, the background changes and your score increases. With various combinations (Combo) in the game, scores can increase in a fold. In Buffy Boom we have a green colored bad character which is called Buffy. You can sign in the game via facebook and you can race the highest score with your friends.
Forum Thread: Buffy Boom (by Nort Technology)
---
Decuria – Crazy 10s Mania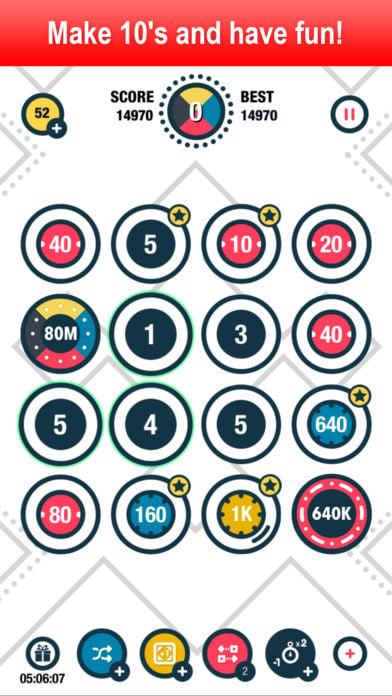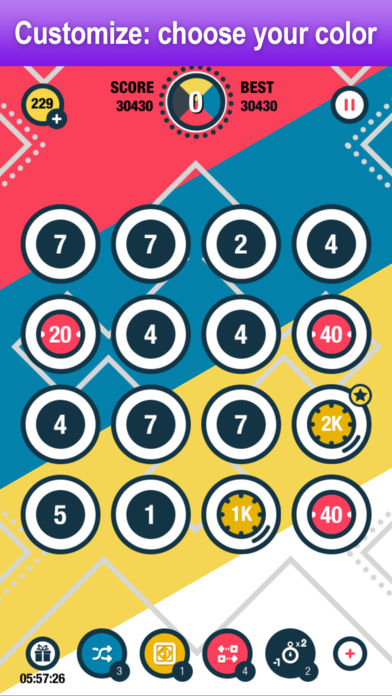 iTunes Description
Decuria is the perfect time killer! It's about "make 10" puzzle game. Rules are very simple:
1)Merge little numbers till you get 10.
2)Merge identical numbers greater than 10 to get the bigger numbers.

Easy, right? But watch carefully! Coins and Bonuses are here!
The number with a little star is a COIN. Collect coins and use them to get bonuses. 4 various bonuses will help you to reach for the sky!

How far can you get? Accept this Make 10 Challenge!
Forum Thread: Decuria – Crazy 10s Mania (by MIVA Games GmbH)
---
DragonBreak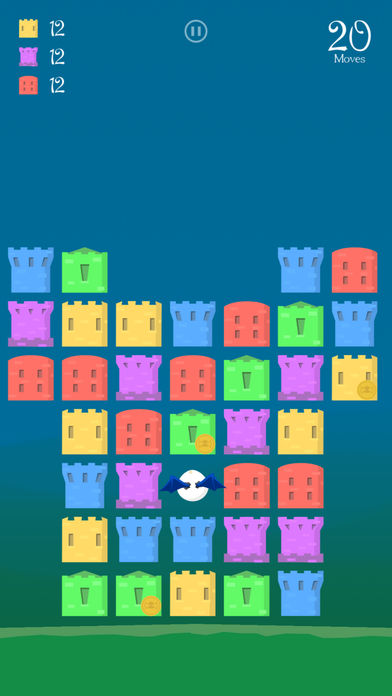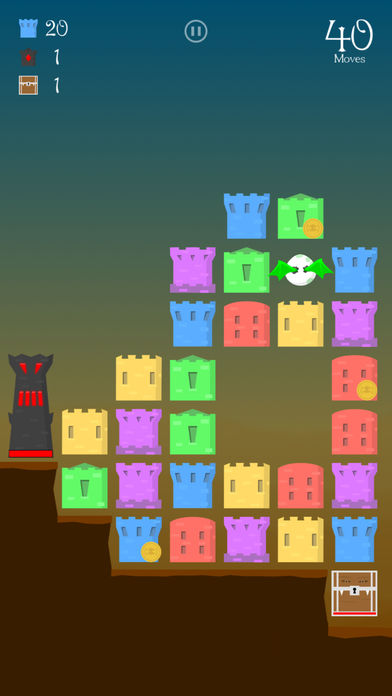 iTunes Description
Move your dragon along the colored castle tiles to make big matches.

A beautiful puzzle game with unique, simple mechanics. Slide the dragon along color matches of any length to break the castles. Rubble bounces and falls with each move.

A new random dragon hatches from every egg. Beat the level and add the dragon to your collection.

Levels get harder and harder. Match next to chests or brambles to break them. Watch for big black castles, ice blocks, and more!
Forum Thread: DragonBreak (by Headlight Software)
---
Evilibrium. Legends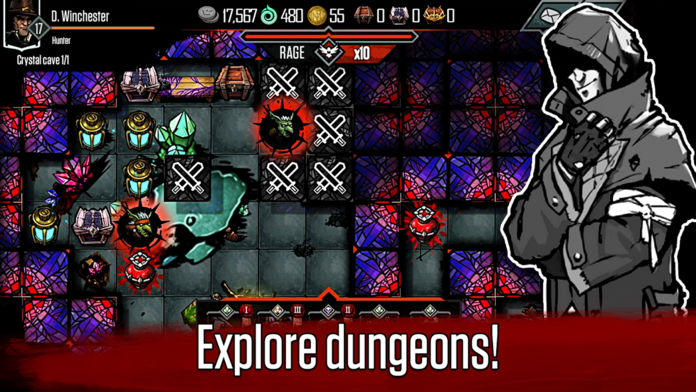 iTunes Description
Inspired by art-style and atmosphere of the Darkest Dungeon and books of Howard Lovecraft comes this first adventure in the Evilibrium Universe. The game invites you to the alternate reality at the end of the 19th century full of mystics, adventure, horrific creatures, dark rituals and secret cults. We bring the players to the world where souls are real and material enough to be extracted and used as a source of energy. Souls have become a hard-to-get but expensive merchandise that many desire.
Forum Thread: Evilibrium. Legends (by Orc Work Games, Inc)
---
Food Pals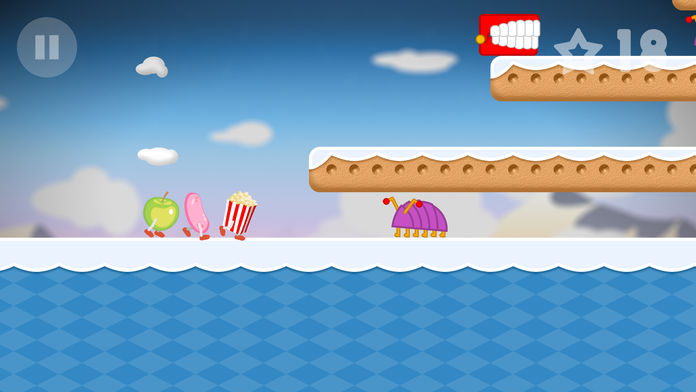 iTunes Description
Dash, jump, roll and somersault your way through an amazing journey filled with tricks, traps, and hungry enemies.

Can you find all the hidden foods? They will follow you in a conga line if you do. But beware – the longer the line, the harder it will be to keep them all together.
Forum Thread: Food Pals (By WONDERFUL LASERS)
---
Four Last Things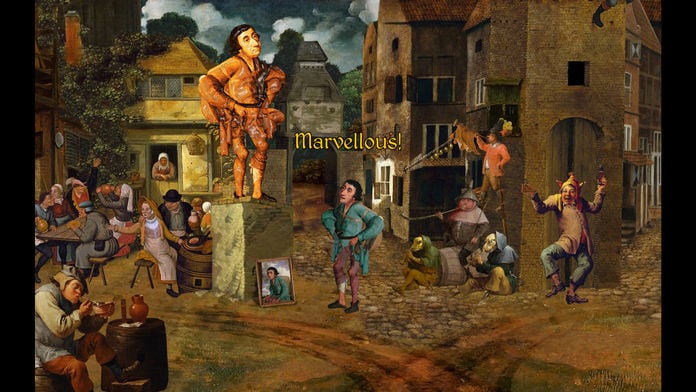 iTunes Description
Pilfer from poets, bargain with bishops and serenade the local simpleton on your hapless quest for absolution. Four Last Things is a point-and-click adventure game made from Renaissance-era paintings.

It's kind of like if Monkey Island had been made in 16th century Flanders, by a time-travelling Monty Python fanboy…
Forum Thread: Four Last Things (by Joe Richardson)
---
The Game Of Dots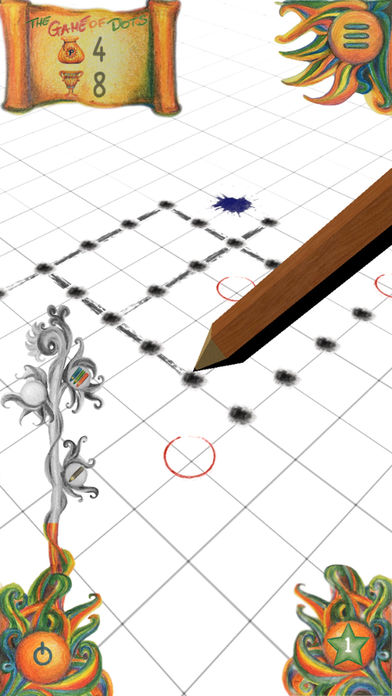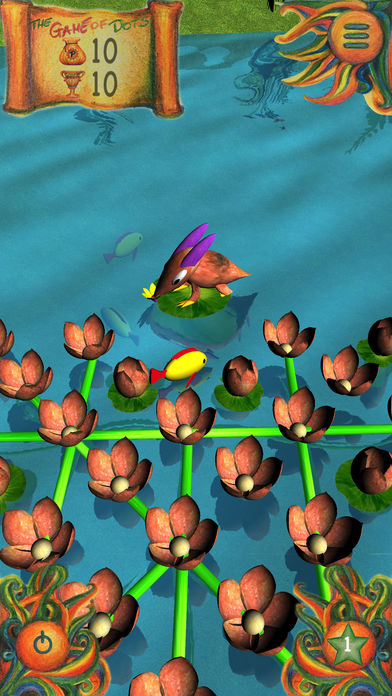 iTunes Description
Addictive logical, dots – puzzle game.

Based on old, logical game played with pencil & paper, "The Game Of Dots." brings you new, 3D experience in the world of friendly dragon Albert. Passing through the levels you help Albert to bring the colors back to his world…

Simple, but not easy, relaxing but sometimes irritating :), addictive puzzle game. If you like to excercise your brain – this is the game for you.
Forum Thread: The Game Of Dots. (by TGOD Team)
---
Icy Bounce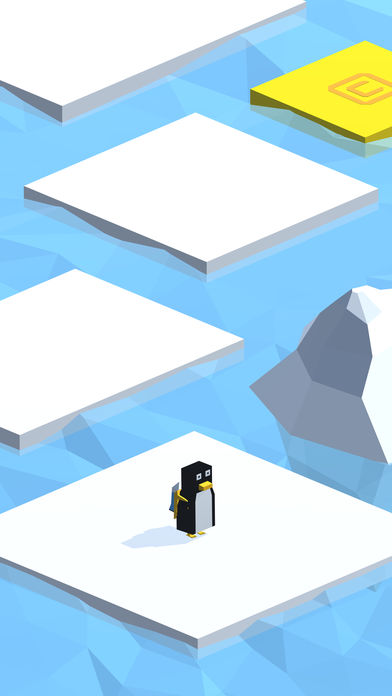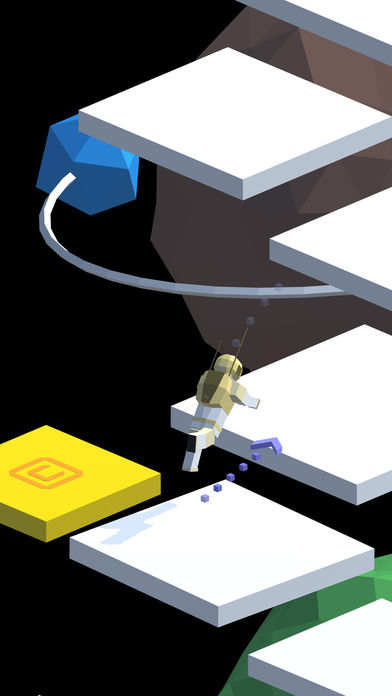 iTunes Description
Jump across sinking blocks, win new characters, and beat your friends' records!

Icy Bounce is a new smash hit that you will never stop playing. Win new characters from our interplanetary company, explore different locations, and embark on an endless arcade journey!
Forum Thread: Icy Bounce (by Dr. Penguin Studio)
---
Infinite West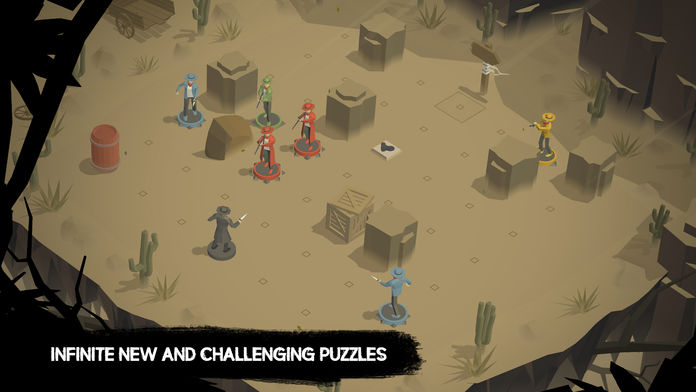 iTunes Description
Driven by the brutal murder of both wife and child by a savage gang, a former gunslinger unleashes vengeance in the Wild West.

Infinite West is a turn-based strategy game that is inspired by classic board games, such as Chess.

You will strategically navigate small 7×7 grids to avoid attacks, take out enemies, and gather resources. Every move counts if you want to survive
Forum Thread: Infinite West (by Ape-X)
---
Knight Maker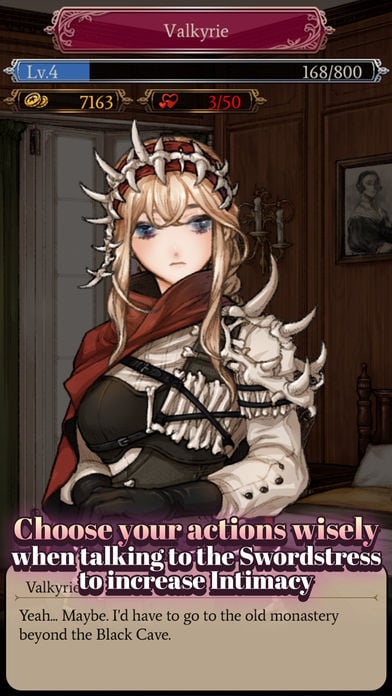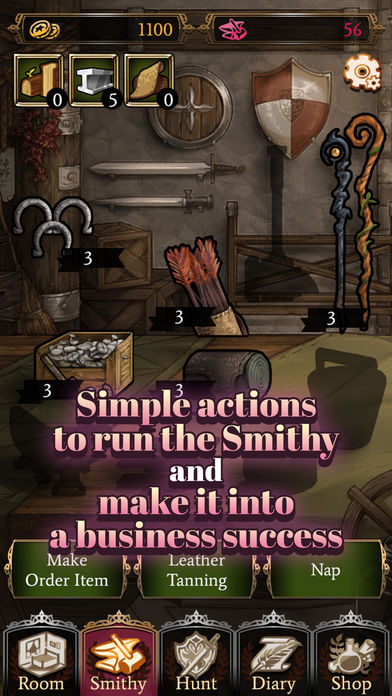 iTunes Description
A novice blacksmith and a novice Swordstress pairs up for a successful business!

You, a novice blacksmith, suddenly have to take over you uncle's smithy.
With the help of the PR Swordstress he hired for the Smithy's publicity,

Run the Smithy with materials gathered from hunting grounds
And craft stronger equipments to challenge even more dangerous hunting grounds.

You and the Swordstress will have to work together
To make a successful business together as a team!
Forum Thread: Knight Maker (by Magic Cube)
---
Little Buno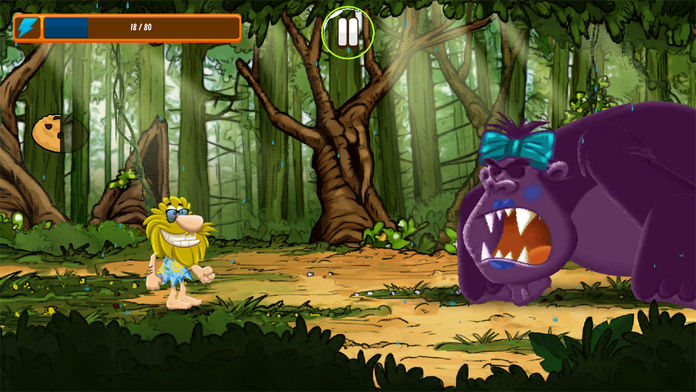 iTunes Description
In Little Buno your goal is to restore the balance of nature that was disrupted by overhunting.. To do so, feed the animals! Another task is to reach your tribe that left its home area after getting attacked by gorillas. All your family and friends are waiting for you.

Little Buno is an adventure game of 60 levels from 3 original worlds. The game features a beautiful story, multiple environments, and animals like gorillas, lions, elephants.

The gameplay is simple and easy to understand, perfect for casual players of all ages! You need to feed the creatures while still avoiding their attacks. The game requires skill and is very thrilling but not violent. Above all, it's lots of fun for people from young to old.
Forum Thread: Little Buno (by Gecko Studio)
---
Marshawn Lynch Pro Football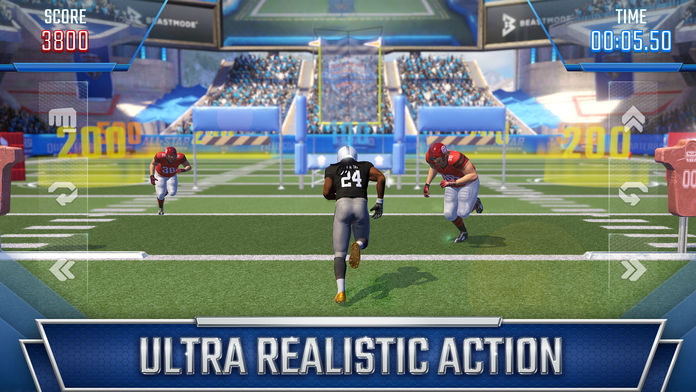 iTunes Description
Exhilarating gameplay and ultra-realistic action, starring NFL running back Marshawn Lynch, in a larger-than-life football arcade game with over the top special effects and stunning console quality graphics.

Hit the field, spin and juke past oncoming defenders, smash through the defense in Beast Mode and take it to the house!
Forum Thread: Marshawn Lynch Pro Football (by Full Fat)
---
Meteordodge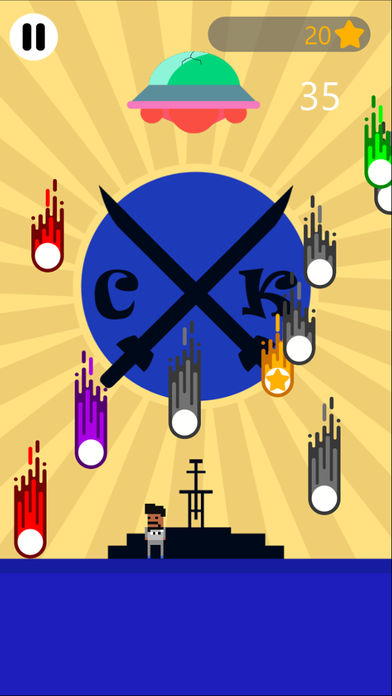 iTunes Description
Aliens are attacking.
How long can you last.
MeteorDodge!
Forum Thread: Meteordodge! (By Clickteam)
---
Meteorfall: Journey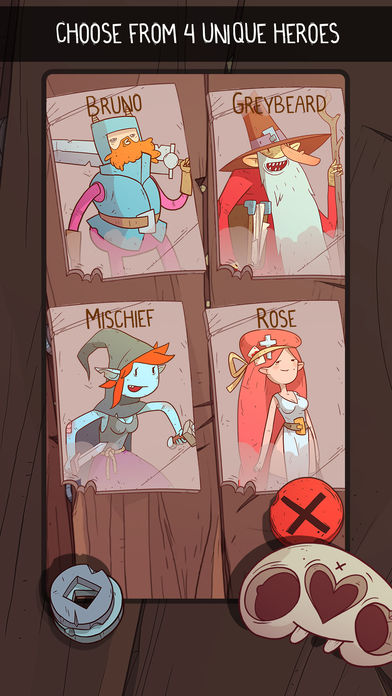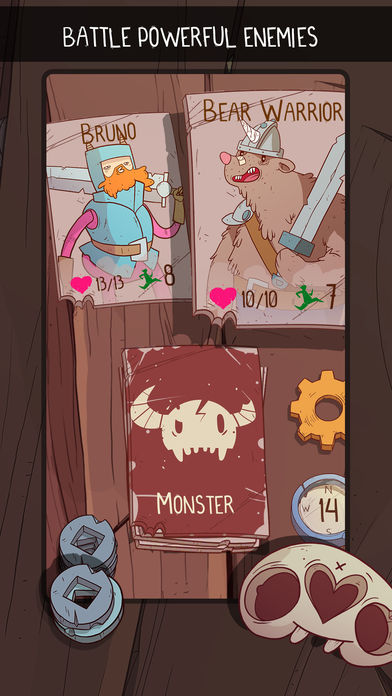 iTunes Description
Meteorfall is a deck-building roguelike. You'll choose your class from one of four unique adventurers, and then set out with a deck consisting of some basic attack cards. During the course of your adventure, you'll be presented with the opportunity to add powerful new cards to your deck.

No adventure would be complete without slaying a few monsters that get in your way. In battle, you'll draw cards from your ability deck. Each time you draw a card, you'll be able to swipe right to play the card, or swipe left to skip a turn and regain some stamina.
Forum Thread: Meteorfall: Journey (by Eric Farraro)
---
Muchos Mineros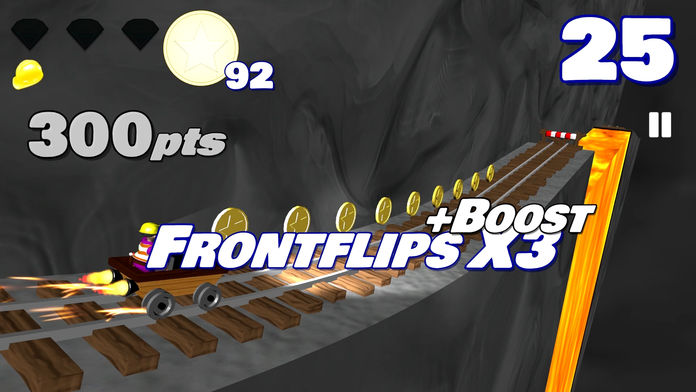 iTunes Description
Rescue all 33 Chilean Miners in this Action packed Arcade Adventure mobile mining extravaganza!

33 Chilean Miners are trapped underground & only you can help them escape from the collapsing San José Mine! RUN, JUMP, KART, FLIP & SMASH your way to safety in this crazy new mobile game…
Forum Thread: Muchos Mineros (by Sumting Sumting Software Limited)
---
My Little Chaser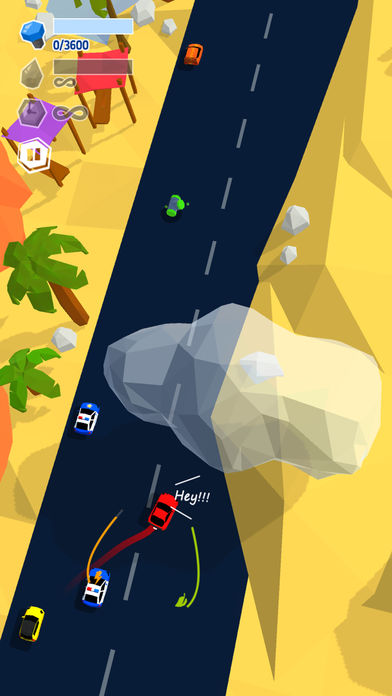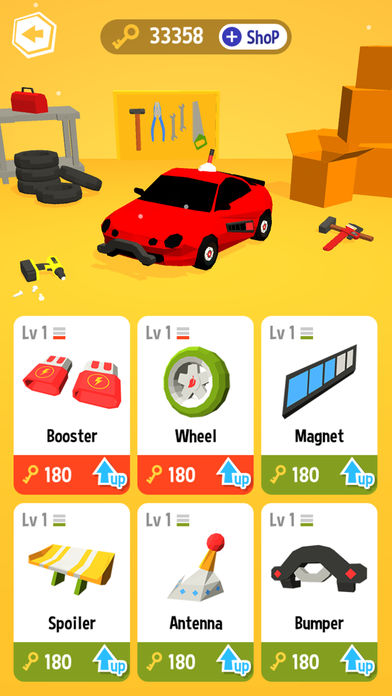 iTunes Description
I was driving on a sunny day when a strange car came along and cut in front of me. My car crashed into pieces and the car in front disappeared. Wait! He left a clue. I don't know who you are, but I will find you…

The little cactus goes on a journey to find the strange attacker. Start your pursuit of vengeance using the items on the road as clues. Dodge your obstacles, obtain items, and clear the stages. The driving skills will come naturally to you. Win your way through the VS Mode for an intense competition with other little chasers around the world. Try infinity Mode on an endless road… A battle with yourself!!

You can customize your cars even greater using keys collected in the game. Don't let my size fool you! Customize your car to equip six skills and upgrade your car~ How about it? Join us in the pursuit of vengeance of the little cactus!
Forum Thread: My Little Chaser (by BEESIDE)
---
My Momo – Tap Alien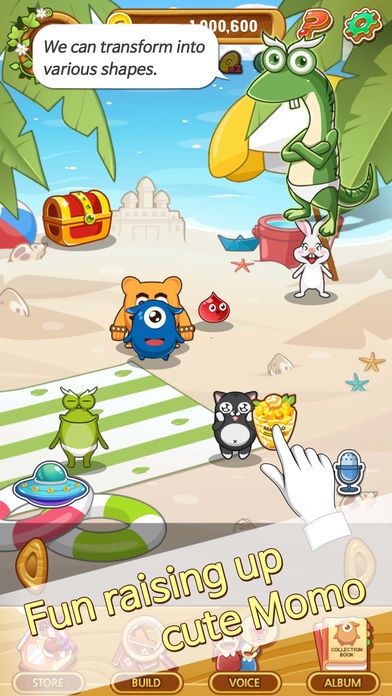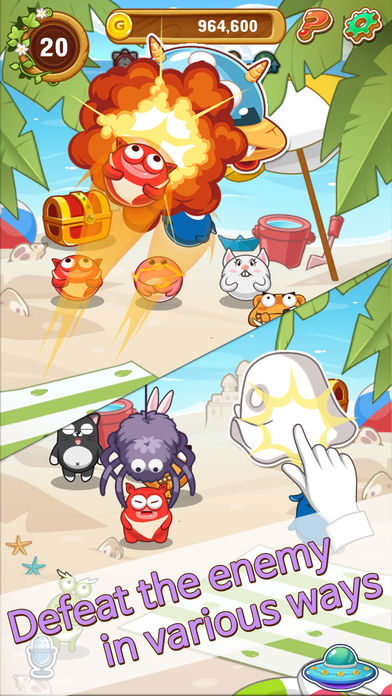 iTunes Description
Here come the cute little guys!

Nurture, manage, battle all at once!

A comic and touching story!

We introduce you, My Momo.
Forum Thread: My Momo ( by SeyeonSoft )
---
Out There Chronicles Ep. 2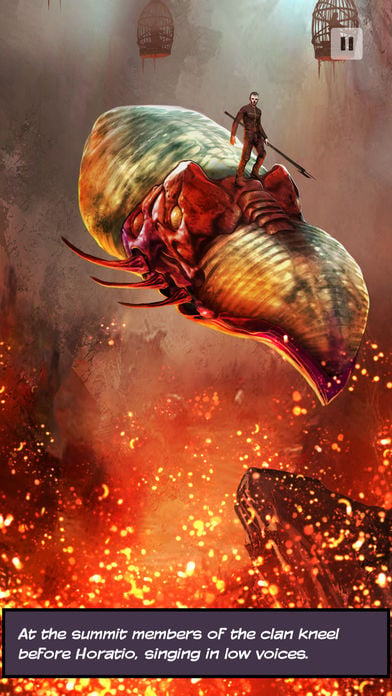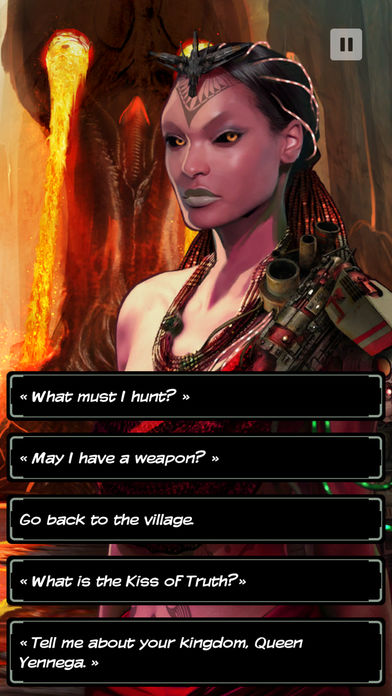 iTunes Description
The next chapter in the highly-anticipated Sci-Fi saga inspired by Out There, the multi-award-winning space exploration game.

After fleeing America in a ramshackle ship, Darius and his ragtag crew crash on a desert planet. He wakes in a sorry state, alone on the purple desert planet.

In this chapter, Darius must survive on a planet almost as unwelcoming as a local population that worships a mysterious Winged God. What happened to his crew? Did Nyx survive? And most importantly, how the hell can he get off this cursed planet?
Forum Thread: Out There Chronicles – Ep. 2 (by Mi-Clos Studio)
---
Ragnarok Rush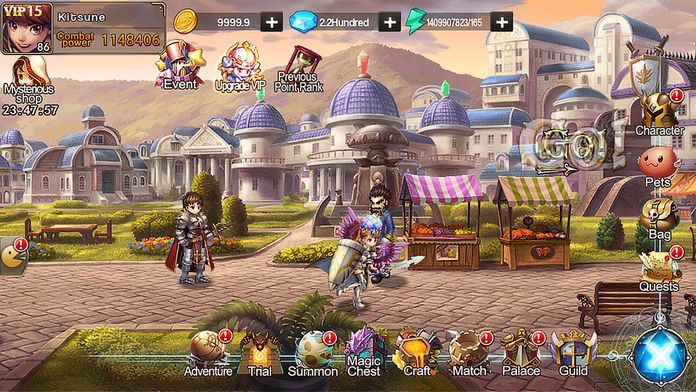 iTunes Description
Rush into a grand new adventure in the world of Ragnarok Online.

Join forces with the world of Ragnarok as the creatures and pets fight alongside you to save the world. Experience a whole new adventure in your hands.

Create new memories with all new exciting battles, glorious new visuals, and a whole new original story-line.
Forum Thread: Ragnarok Rush (by Gravity Interactive)
---
Rocket Cows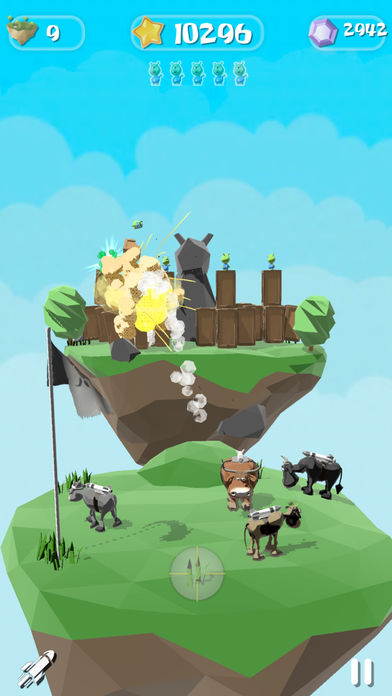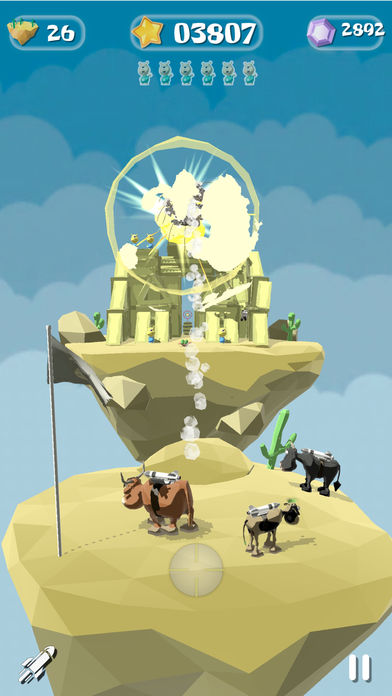 iTunes Description
Destroy all ALIENS in AR!

COWS are 'udderly' fed up being abducted and now the aliens have taken the princess!

Strap an EXPLOSIVE ROCKET to your cow and take out those abducting little aliens in this destructive augmented reality game!
Forum Thread: Rocket Cows (by Entity3 Limited)
---
The Room: Old Sins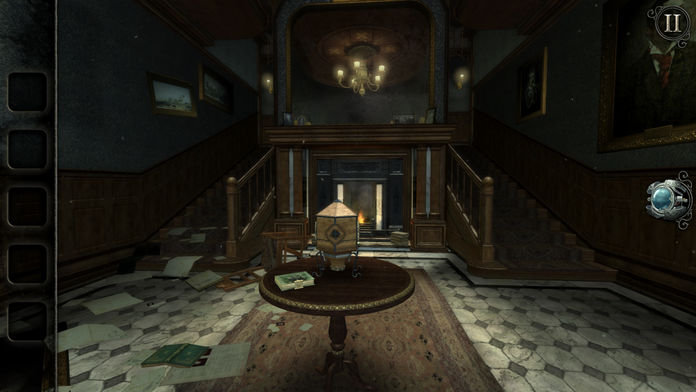 iTunes Description
Enter The Room: Old Sins and be transported to a place where tactile exploration meets challenging puzzles and a captivating story.

The sudden disappearance of an ambitious engineer and his high-society wife provokes the hunt for a precious artefact. The trail leads to the attic of their home, and the discovery of an old, peculiar dollhouse…

Explore unsettling locations, follow obscure clues and manipulate bizarre contraptions as you uncover the mysteries within Waldegrave Manor.
Forum Thread: The Room: Old Sins (by Fireproof Games)
---
Silly Sailing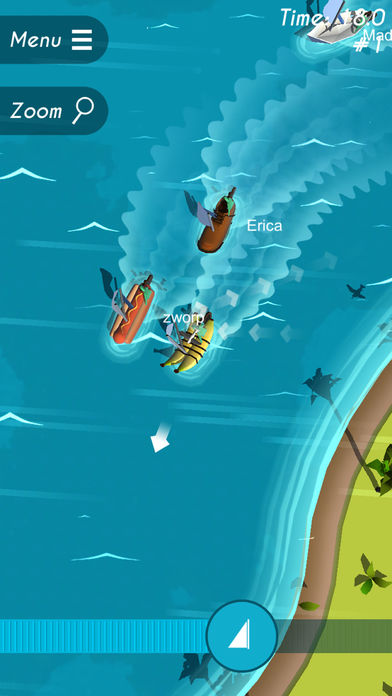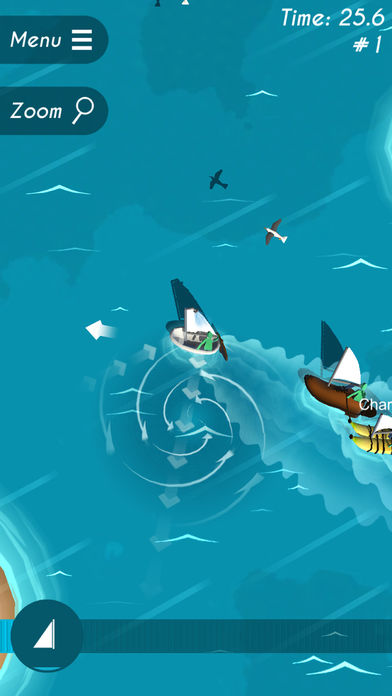 iTunes Description
Compete against other sassy sailors in this silly sailing game. Use your rudder and sail to find the perfect wind in this tropical paradise.

Race against other players and find out who's the silliest sailor.

Unlock continuously sillier ships (and shoes) and after a while even ships (and sofas) with multiple sails.

Behind the silly exterior exists a somewhat (not really) realistic sailing simulation.
Forum Thread: Silly Sailing (by Devm Games)
---
Slime Pizza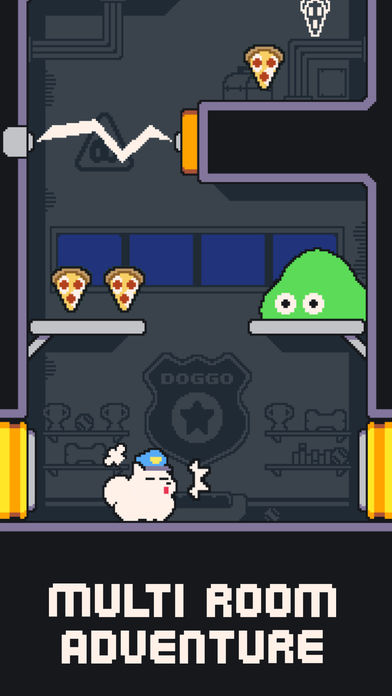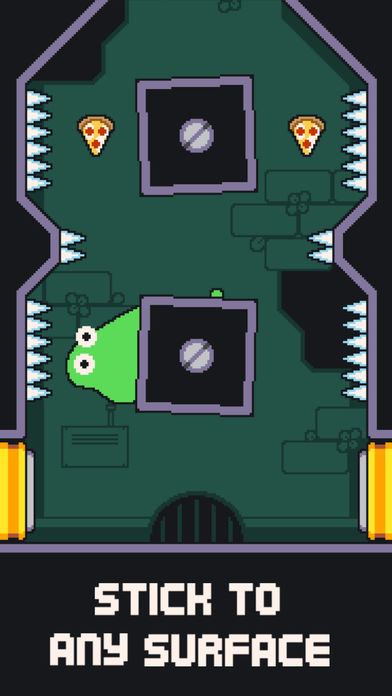 iTunes Description
As Slime Pizza's delivery boy, your ship crash lands and all the pizzas have been scattered!
Collect all the pizza you can, but beware the watchful eye of the planet's patrol officer!

– Stick to wall Surfaces
– Absorb key items
– Travel across multiple themed levels
– Discover secret rooms
– Avoid a wide range of traps and enemies

Get back on track and make those deliveries happen. The customers are waiting!
Forum Thread: Slime Pizza (by Nitrome)
---
Soul Magic Online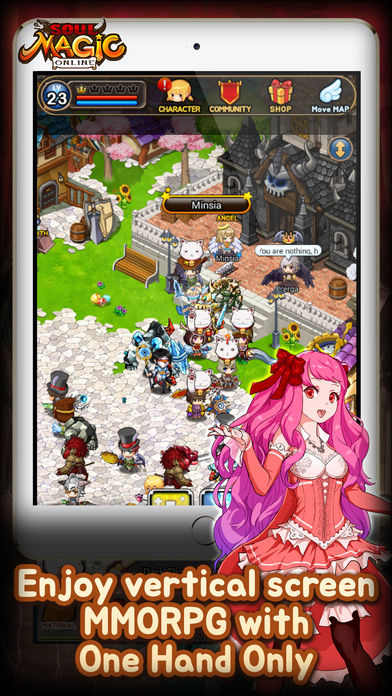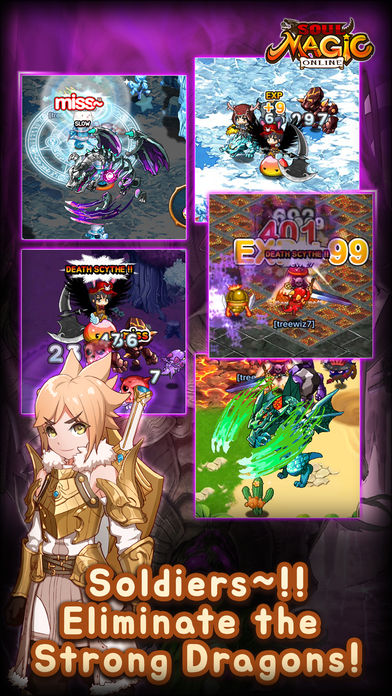 iTunes Description
A MMORPG that plays on vertical screen! Expedite level up by accomplishing Main Quests!

Soul Magic Online (shortened as SMO) is A social community MMORPG that evolves your character by leveling up. You will acquire various items(weapon&armor) and skills to play Daily Dungeon and Party Dungeon.

Level and make your own character stronger!
Forum Thread: Soul Magic Online (by Treewiz)
---
Squidley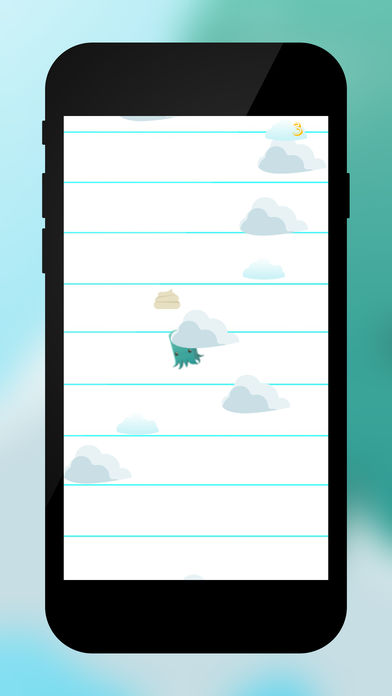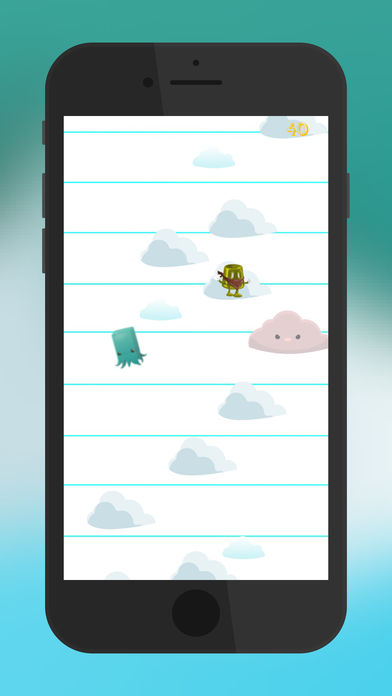 iTunes Description
Squidley is a squid who likes to have fun jumping from cloud to cloud.

Help this lively squid jump from cloud to cloud, reaching new heights and adventures along the way. Bouncing along can be dangerous though, because there are many obstacles along the way. Some of the obstacles you might encounter on your journey are flying cats, mean clouds, bandits, and other things to plummet squidley. If squidley hops high enough, maybe he will meet a beautiful butterfly?
Forum Thread: Squidley (by William Hendon)
---
Stack & Crack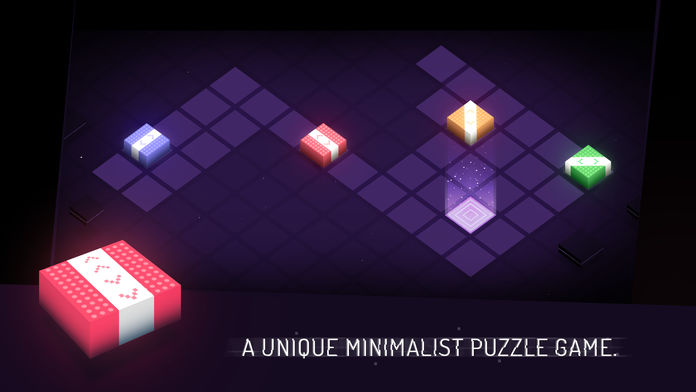 iTunes Description
"Stack & Crack" is a minimalist puzzle game about four Boxies and their interesting interrelationships. Your goal is to guide all the Boxies to the Portal of Light. But, how? Well, download and find out. 😉
Forum Thread: Stack & Crack (by Jambav)
---
Super Fancy Pants Adventure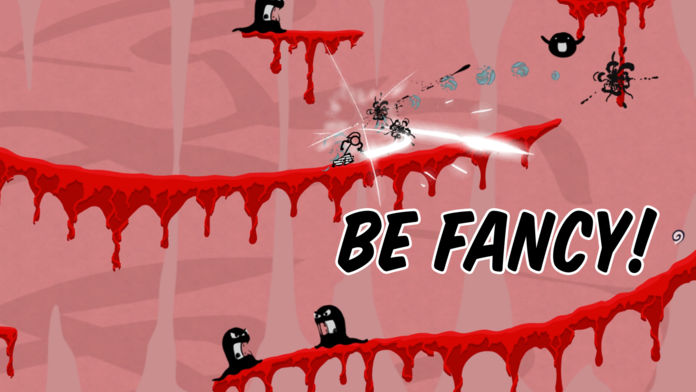 iTunes Description
Super Fancy Pants Adventure is a wild free-running adventure with buttery smooth platforming and a slick fountain pen!

Super Fancy Pants Adventure is the culmination of a decade of perfecting the Fancy Pants adventures. For the first time on iOS, here comes Fancy Pants man!
Forum Thread: Super Fancy Pants Adventure (by Kongregate)
---
Tactical Monsters Rumble Arena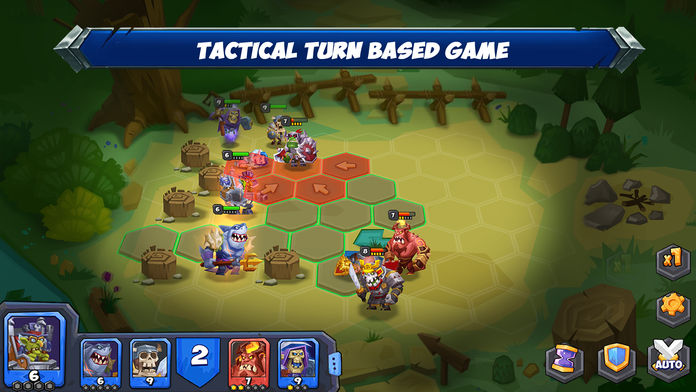 iTunes Description
This is a turn-based, hex grid tactics gameplay with monsters from all time and space. From Franky the Frankenstein, to fantasy monsters like Medusa and Griffin, to culturally established creatures like WuKong and the Mummy, to monsters you've never seen before such as Bigfoot and Nobu the ghost samurai. Each monster have their own unique background and jobs. Each monsters have unique skills such as magic skills, physical skills, or even world-ending skills like the nuclear warhead from Dr. Walter's Mecha Machine.
Forum Thread: Tactical Monsters Rumble Arena (by Camex Games)
---
Tap Squadron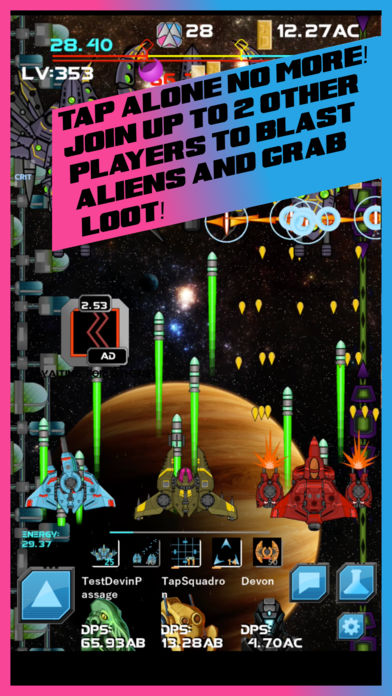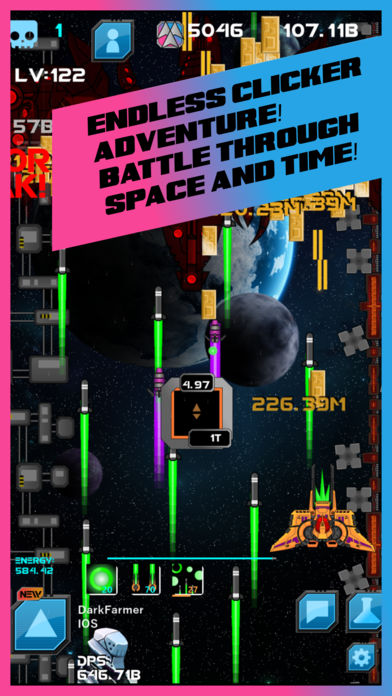 iTunes Description
Tap through wave after wave of enemy space ships, but don't go alone! Tap Squadron multiplies your incremental clicker enjoyment by placing up to two other players on your team. Is your progression slowing down a little? Maybe another player will join to help you blast to the next level.

Tap Squadron is a rewarding idle rpg quest, with hundreds of possible power ups, customizable permanent upgrades, resources, four different ship types with unique special abilities, tons of different directions to take your gameplay.
Forum Thread: Tap Squadron (by Martian Arctic Games)
---
Tents and Trees Puzzles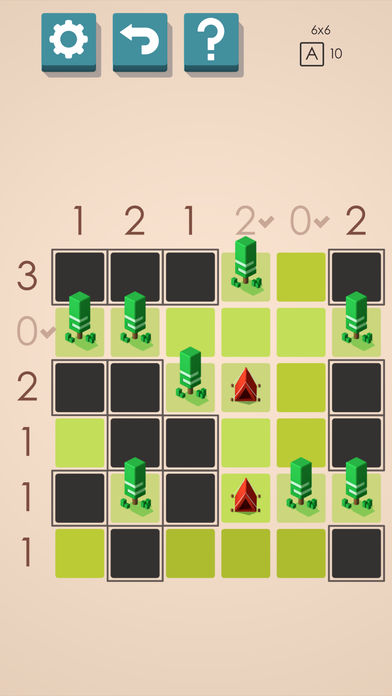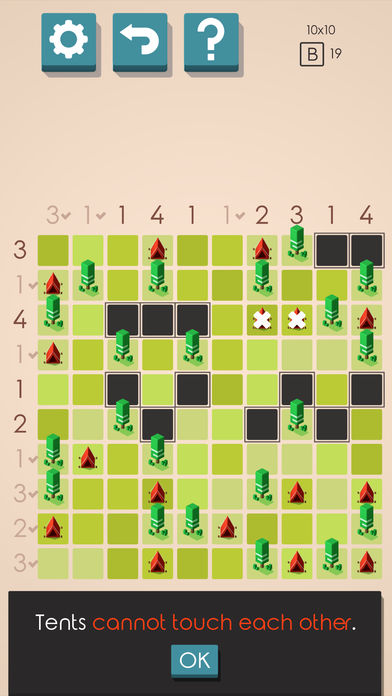 iTunes Description
Place a tent next to each tree in this original puzzle game! Numbers around the grid tell you how many tents must be placed on each row and column. Be careful, tents can't touch each other.
Solve all levels with logic only: no random moves!
Forum Thread: Tents and Trees Puzzles (by Frozax Games)
---
Thumper: Pocket Edition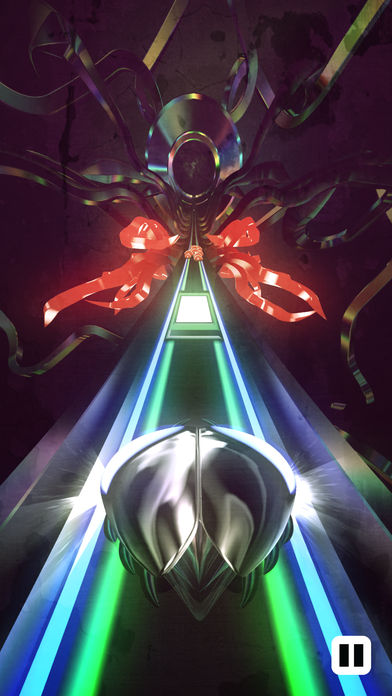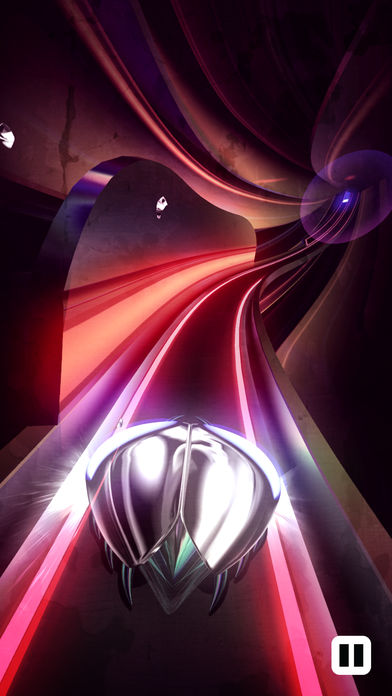 iTunes Description
Thumper is rhythm violence: classic action, blistering speed, and brutal physicality. You are a space beetle. Brave the void and confront a maniacal giant head.

With this special pocket edition, you can play all nine epic levels with one hand.

Hurtle forward, master new moves, and survive terrifying boss battles. Propelled by a pounding original soundtrack, you'll feel every crushing impact. To reach synesthetic bliss, you must conquer rhythm hell.
Forum Thread: Thumper: Pocket Edition (by Drool LLC)
---
Utano Princesama: Shining Live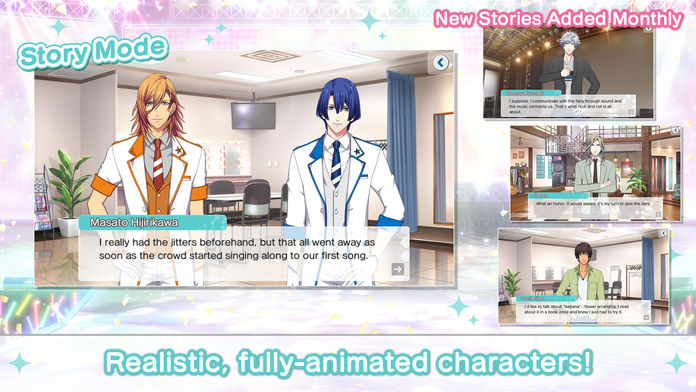 iTunes Description
Enjoy your favorite Utano Princesama songs in this intuitive rhythm game!

Meet the members of leading entertainment company Shining Production's hottest new group STARISH and the veteran members of QUARTET NIGHT. Communicate with all eleven stars, follow their behind-the-scenes lives in Story mode, and then take to the stage and help them deliver the show of a lifetime! Support your favorite boys as they aim for the top!
Forum Thread: Utano Princesama: Shining Live (by KLab Inc.)
---
Wayout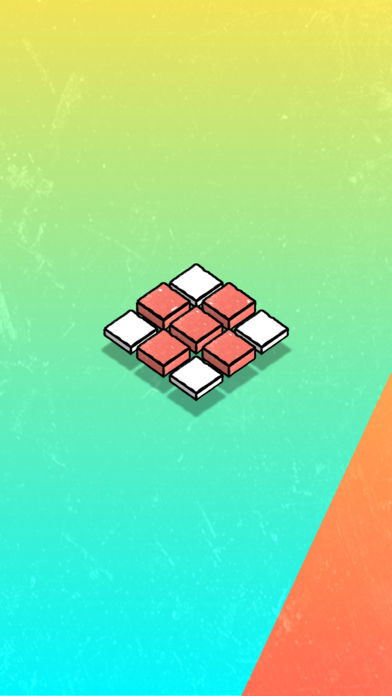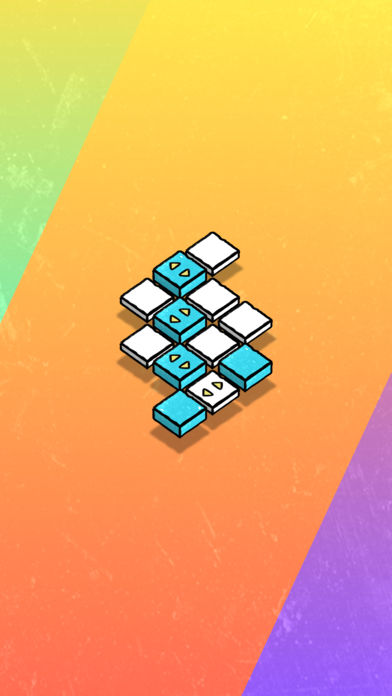 iTunes Description
Team Behind Blyss, Neo Angle, UNWYND comes back with their new puzzler.

Turn off the grid by pushing all the buttons in the right order and find a WayOut of this puzzle. It's not as easy as it sounds. 😉

Wayout is on the challenging side as compared to our previous games. Casual Puzzle fans will have to scratch their heads every now and then. As for hardcore puzzle fans, this one's a definite treat.

If you like Wayout, do try our other games.
Forum Thread: WayOut (by Dropout Games)
---