Remember the disastrous Pokemon GO (Free) festival in Chicago last year? We ended up recording a whole podcast on it, and after a day where Niantic charged people money to cram into a park on a sweltering summer day where nothing worked and everything was terrible, they issued an official apology. During the podcast, we mentioned how little sense hosting an event like this actually made, as Pokemon GO requires good cellular connectivity. Anyone who has been to a big music festival, sports game, convention, or anything else knows just how difficult even sending a text message can be when you suddenly cram tens of thousands (or more) additional cell phones on the single nearby tower. At the time, it was a bit of a mystery why they made Pokemon GO festival a centralized thing instead of just making it a global event everyone can enjoy. Well, that's exactly what Pokemon GO Community Day is.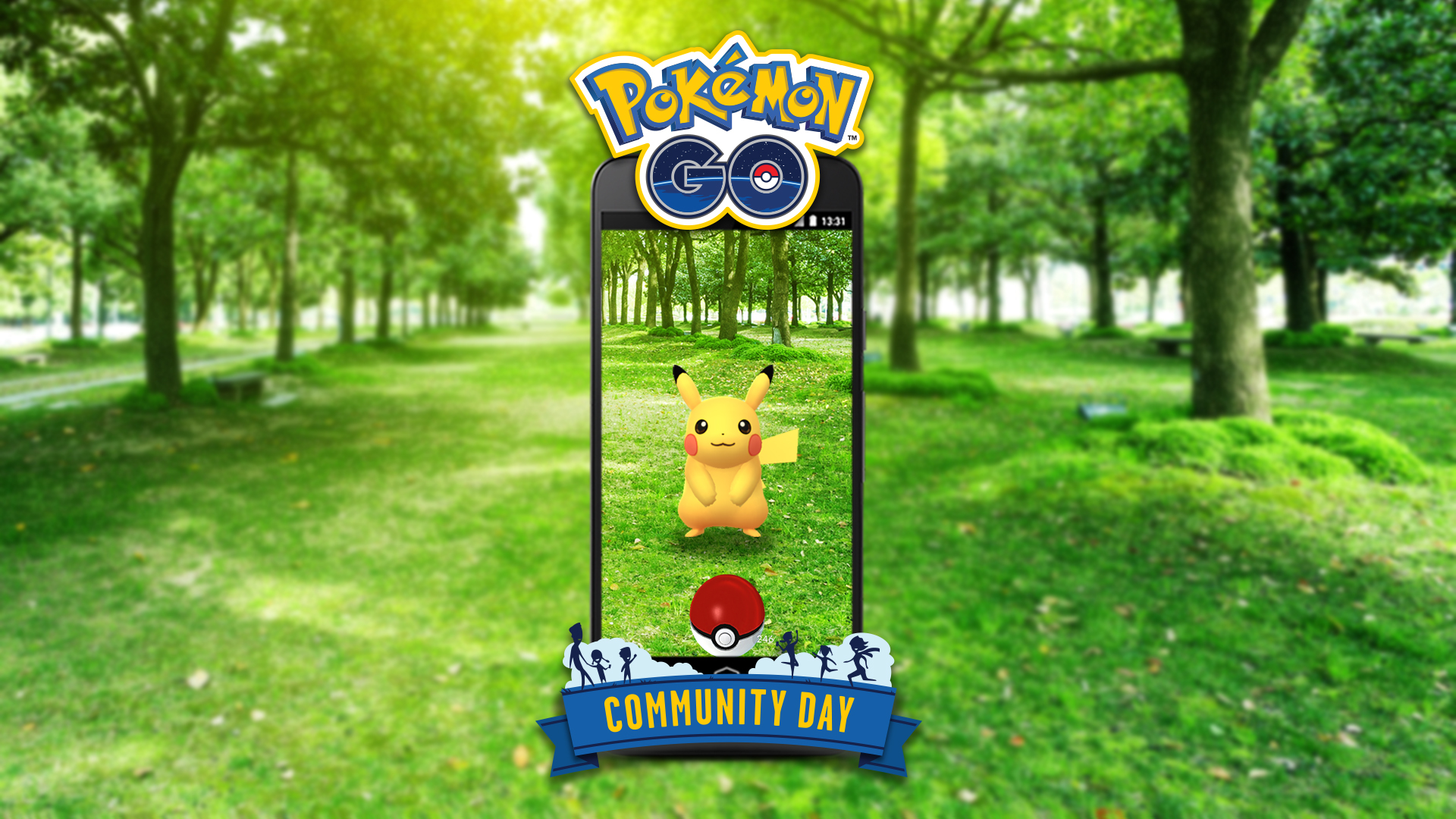 The first one kicks off on January 20th, starting at different times depending on your specific region. From their web site:
The Asia-Pacific region: January 20, 2018, from 12:00 P.M. to 3:00 P.M. JST (GMT +9)
Europe, the Middle East, Africa, and India: January 20, 2018, from 10:00 A.M. to 1:00 P.M. UTC (GMT +0)
The Americas and Greenland: January 20, 2018, from 11:00 A.M. to 2:00 P.M. PST (GMT -8)
Additionally, Pokemon GO Community Day is going to be a monthly event, and the whole idea behind it is to get people out to parks and other places where Pokemon can be found, and both special Pokemon will be available to be caught and the Pokemon you catch will know an exclusive move for battling. It seems pretty cool, and hopefully will be big enough in major cities to bring back the initial vibe of Pokemon GO, where loads of people would just be out milling about and very obviously playing the game.
The amusing part about Pokemon GO, is that even though it's nowhere near as popular as it was during its peak, the game is still one of the biggest mobile games on the planet. Inevitably, every time we post about new Pokemon GO stuff we attract snide comments about how the game is dead, but that couldn't be further from the truth. According to Sensor Tower data, the game was downloaded a combined 6m times across iOS and Android last month, raking millions and millions of dollars in the process. The game is very much alive, and it's rad seeing Niantic doing these events that both don't cost money and don't require you going somewhere far away.