In April of last year, Super Senso (Free) launched on the US App Store. We covered it quite a bit, but for some weird reason it only ever was released in a select few territories. Well, as of this morning, Super Senso publisher GungHo announced that the game is finally making its way to Europe on January 24th. Not just that, but hitching along for a ride on the Super Senso bus is a number of different IP partnerships. In-game units from Dark Horse Comics, Yacht Club Games, Adult Swim, Wargaming, and CCP are being thrown into the mix. Details are sort of vague right now, but one example they're showing is Shovel Knight watching over the battlefield in the Meowdieval Mayhem map.
Check it out: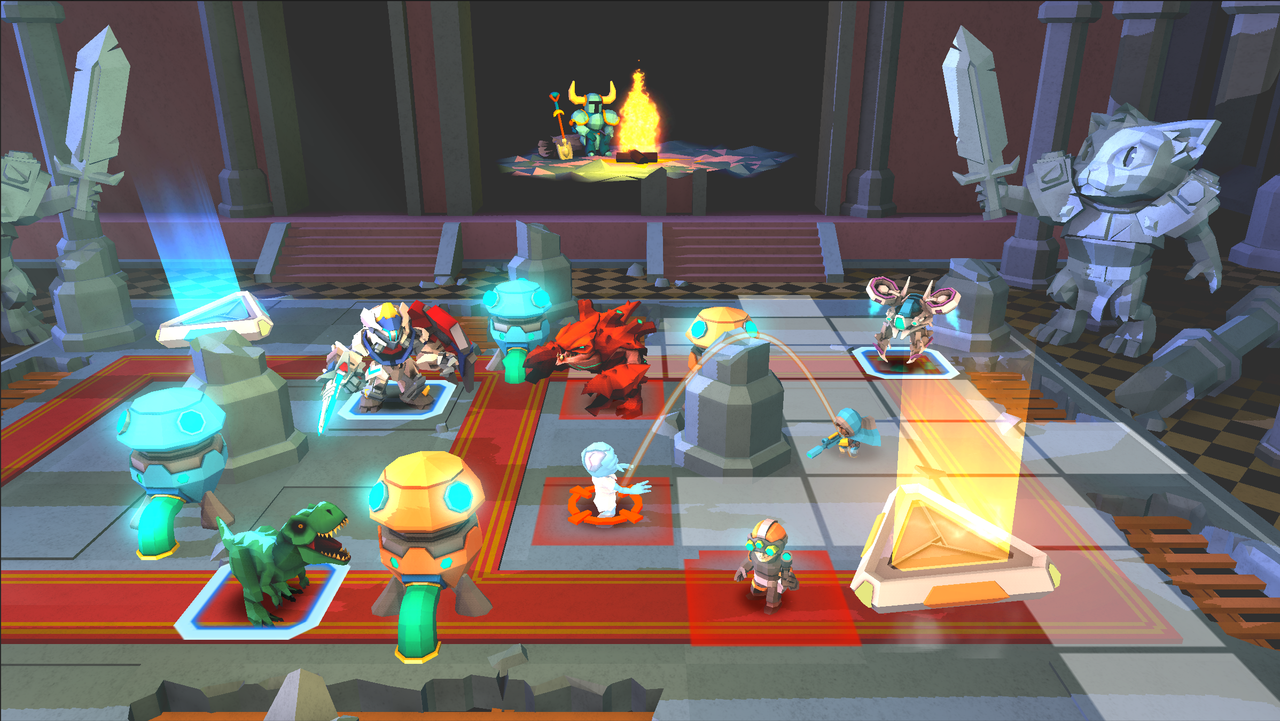 These tie-ins remind me of the classic days of iOS gaming when indie developers used to cut all sorts of deals with other developers to do different crossovers. The Doodler from Doodle Jump ($0.99) and the islanders from Pocket God ($0.99) were in practically every even reasonably noteworthy game of the early App Store. The idea being, people would say to themselves "Hey, I like Doodle Jump, oh the Doodler is in Pocket God? I Need to check that out."
Will the strategy work for Super Senso? Hopefully! If nothing else, a whole flood of new players are going to experience the game when its released in European territories on the 24th.