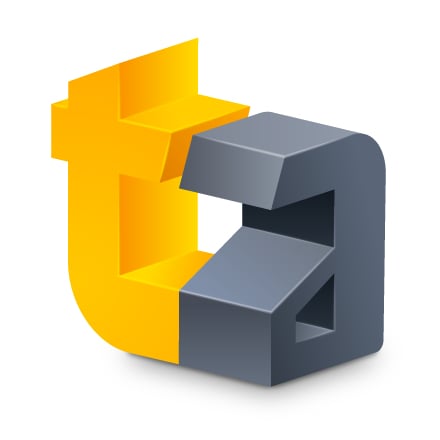 Hello, gentle readers, and welcome to yet another special edition of the RPG Reload. As we usually do at the end of each year, we're doing something a little different this week. That's right, it's time for the fourth annual listing of the RPG Reload's favorite RPGs of the year. Since I'm not clever enough to come up with good names, these awards are known as the Golden Pancho Awards, in honor of the frequently-seen Kemco monster. No actual trophies yet, unfortunately, but who wouldn't want a Golden Pancho next to their name? They're so cute!
To repeat myself a little bit from the previous years' awards, I know we already did some Best Of articles here at TouchArcade, but RPGs are what the Reload is all about, so I want to give them some special attention. There were a bunch of great RPGs again this year, so paring that list down was as difficult as ever. Like before, I've separated games into ports and originals in the interests of fairness. One new feature is that I've swapped out the old underdog category for a new category solely dedicated to free-to-play social RPGs. Some may want to dispute whether or not all of these games are RPGs by their personal definitions of the genre, but I like to keep the award possibilities as open as I tend to keep this column, which means that as long as a significant amount of RPG elements are included, the game is considered eligible. Beyond that, I leave the arguments to those who enjoy the practice.
The rules are nevertheless similar to last year. Three lists, each with five entries. We've got Best RPG Ports, Best Original RPGs, and Best Social RPGs. Each series is allowed only one spot to keep certain genre elephants from trampling everything else. The lists are not ranked, but simply presented in alphabetical order. The Best Ports prize is not solely or even substantially based on the quality of the port itself, but rather how good the overall package is. These lists are nothing more than my own opinions, and by no means have I listed every excellent RPG that came out this year because that, my friends, would be bananas. Without further ado, let's check out the RPG Reload Golden Pancho Award winners for 2017!
The 2017 RPG Reload Golden Panchos For Ported RPGs
---
Darkest Dungeon:Tablet Edition, $4.99 - This sort of roguelike game tends to take to well to iPads, and sure enough, Darkest Dungeon is just great on mobile. Battle monsters, insanity, and a capricious RNG to push back the forces of darkness that are moving in on your family estate. There's a lot to manage here and it can be incredibly frustrating at times, but no matter how tough it gets, the feeling of satisfaction that comes from a good session is hard to match. This one is for iPad only.
Halcyon 6: Starbase Commander, $6.99 - Halcyon 6 has some technical issues and crashes more than it should on some devices, but the game itself is great. You need to rebuild a derelict starbase to act as an important part of Earth's defense against an encroaching force of mysterious origins. This is a hard game to nail down. It's a little bit RPG, a little bit 4X, and a little bit strategy game. It fits mobile really well, and the developers included a score of improvements that were made to the PC version post-release. It's a very complicated game, but more than worth wrestling with.
Planescape: Torment, $9.99 -Planescape Torment is one of the best RPGs of all-time, so of course its iOS version is on this list. This one definitely leans more on the story side of things than combat, but this enhanced version of the game at least tries to address some of its shortcomings on the latter side of the equation. Even if it had been a straight port, though, the story is so amazing that you probably wouldn't care about the iffy battles. As is always the case with these mobile versions from Overhaul, you can play on either iPhone or iPad, but I'd strongly recommend sticking to the bigger screen real estate if you have an option. Either way, it's a must-have.
Sunless Sea, $9.99 - Speaking of well-written games, Sunless Sea is absolutely enthralling. This is another one with a lot to juggle, and it can be quite difficult at times, but if you put in the time, you'll get an experience quite unlike anything else that came out in 2017. You might think being out at sea would be boring, but you never quite know what's going to happen in this game. Just make sure your crew is well-fed, lest you start looking like their next meal. This is another iPad-only game, which seems to have been a trend this past year.
Warlock of Firetop Mountain, $7.99 - Tin Man's stunning re-imagining of the classic Fighting Fantasy gamebook Warlock of Firetop Mountain was their most ambitious release yet. Rather than doing a straight port of the book as they've done in the past, Tin Man instead opted to make a digital tabletop RPG out of it. There are multiple characters, each with their own branching path through the mountain. Battles play out similar to those found in TRPGs. The text from the original book is supplemented with all-new stories and situations, so there's something new here for everyone.
The 2017 RPG Reload Golden Panchos For Original RPGs
---
Cat Quest, $4.99 - I had high hopes for Cat Quest after playing a little bit of it at the Tokyo Game Show in 2016, and the final product sailed past those expectations with ease. It's cute, challenging, packed with content, and just all-around a really fantastic action-RPG. There's a reason this game appeared on just about every TouchArcade staffer's top ten list for the year.
[Premium] RPG Djinn Caster, $4.99 - Prolific JRPG publisher Kemco stretched their legs a little this year, to varying results. The best of the lot, in my opinion, was Djinn Caster, an action-RPG with an Arabian fantasy setting. The game looks great, has a fun story, and is just a lot of fun to play. I'm not sure if Kemco is going to work with this particular developer again, but I certainly hope they do. They clearly have talent.
Fighting Fantasy Legends, $4.99 - Fans of Fighting Fantasy got not just one but two interesting adaptations of the classics this year. This is also something of a board game take on the books, but it's set up quite differently from Tin Man's. I love the way it uses the shared setting of some of the Fighting Fantasy books to compile a set of adventures drawing from a handful of favorites. It's also a pretty solid RPG, but be warned that it can be just as mean-spirited as the original stories at times.
Lowlander II: Lowerlander, $2.99 - I adored the original Lowlander. It called back to some old favorites but did so without being a slave to classic conventions that didn't quite work out in the long run. Instead of following the homage trail along to the next game in the Ultima series, Lowlander 2 opts to build out on the original game's ideas to create something that feels more like its own thing. It's bigger, more colorful, and packs in tons of adventures you can still embark on with just one hand.
Strike Team Hydra, $7.99 - Strike Team Hydra comes from Wave Light Games, a developer that is no stranger to the Golden Pancho awards. It shares a lot with the previous games from this developer, but while the Demon's Rise games were melee-focused fantasy affairs, Strike Team Hydra focuses on gunplay in a sci-fi military setting. It's just as much fun, though, and an essential pick-up for fans of strategy games or TRPGs.
The 2017 RPG Reload Golden Panchos For Social RPGs
---
THE ALCHEMIST CODE, Free - The Alchemist Code is a surprisingly strong F2P TRPG effort from Gumi, the makers of the hit social RPGs Final Fantasy Brave Exvius and Brave Frontier. With attractive artwork and a story that at least tries to go somewhere interesting, Alchemist Code is a quality effort that I hope will stick around and grow as times goes on.
DANDY DUNGEON Brave Yamada, Free - Dandy Dungeon isn't the typical free-to-play RPG from Japan. In fact, it doesn't even have any social mechanics or gatcha random draws. But in terms of its pricing, balance, structure, and constant updates, Dandy Dungeon probably fits best in this category. Why do I love this game? It's adorably weird. The gameplay mechanics are fresh. The presentation is impossibly charming. And friends, is it funny.
Fate/Grand Order (English), Free - Fate/Grand Order is one of the most successful social RPGs in recent history, and it's not hard to see its appeal. Leaning heavily into the franchise's visual novel routes, the sheer amount of text and story in this game is a marvel to behold. The translation is kind of terrible, but I'm still kind of reeling at the fact that this got an English release to begin with. The usual gatcha grind settles in after a while, but the interesting characters and scenarios make this one easier to stick to than most.
Fire Emblem Heroes, Free - I've probably been more down on Nintendo's mobile efforts than most people, but if Nintendo has hit anything out of the park so far, it has to be with the release of Fire Emblem Heroes. No, it's not a full Fire Emblem game, but it makes great use of the hundreds of characters that have starred in the long-running series. It adapts the gameplay to a style that suits mobile habits without betraying too many of the core tenets of the franchise, giving casual players and Fire Emblem die-hards alike something to mess around with in their spare moments. The developers have done a great job of updating the game based on player feedback, which is commendable given they could have just coasted on the brand. Plus, I'm quite sure this game is funding the next several mainline Fire Emblem games, so I'm thankful for that, too!
Terra Battle 2, Free If a new game from the creator of Final Fantasy drops and no one notices, does it really exist? Terra Battle 2 has had a pretty rough go of things post-launch, and it's too bad because the game really does have a lot of potential. For the most part, the excellent strategic battle system from the first game returns intact. There are a few tweaks to make things interesting, of course. But there's also a heavier emphasis on story this time, and to go along with that, you'll actually need to explore a world map. It has some balancing issues and I'm not sure if all these parts work together as well as they need to, but I have to applaud this game for its ambition if nothing else.
Congratulations to the games that made the list. It was another tough competition this year, and the final cuts to bring the lists down to five each were not made lightly. Congratulations are also in order to any developer, big or small, who put in the hard work and effort to release an RPG this year. Even if your game isn't appearing on year-end lists, simply getting such a big endeavor completed is worthy of praise. Thank you once more for giving players like me so many exciting quests to tackle.
---
I've mentioned it once or twice before now, but I suppose the title this week says it all. This is the last edition of the RPG Reload column. After three and a half years and over a hundred games, this particular journey has come to its end. Ultimately, the final decision was mine, but it was largely made based on dwindling traffic and interest in the feature. Which is fine! Even a hit show eventually falls off. The important thing is that we had a lot of fun along the way. The Reload archives aren't going anywhere, and before you worry, neither am I. With the Reload finished, I'm going to be trying out a few new ideas to see how you all like them. If you're really finding yourself pining for my thoughts on old games, I'll direct you one last time to my blog at Post Game Content, where I regularly blab on about old video games in a similar style to the Reload File columns.
As my final sign-off for the Reload, I'd like to thank each and every one of you yet again, gentle readers. Your generous support both as readers and Patreon backers allowed me to do something that had never been done before at TouchArcade. It couldn't have happened without all of you. Thank you for sharing in my adventures with me, and I look forward to what is to come in 2018. Now, with that said, it's time to let me know what your favorite RPGs of 2017 were. You can do that by commenting below, posting in the Official RPG Reload Club thread, or by sending out a tweet to me at @RPGReload. As for me, well, I'll be around. Thanks for reading!
Thus Concludes the Reload