Welcome to another roundup of all the best new iOS games of the past 7 days, and given the onslaught of high-profile releases last week, this week actually feels almost tame in comparison. And what's screwed up about that is there's a number of high-profile titles this week, too! Just not quite as many. With the great iTunes freeze just about upon us, this might be just about it before we hit Christmas. However, technically devs can be releasing games right up until midnight on Friday, so I wouldn't be surprised at all if over the next couple days some more crazy things pop up in the App Store. For now though check out this week's full list below and let us know which games you'll be grabbing!
---
Animus – Stand Alone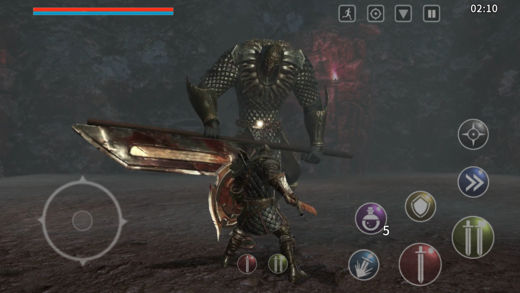 iTunes Description
Animus pays homage to punishing, albeit rewarding action games of a similar nature or genre. In this sense, it may be one of the rare and interesting additions to the App Store.

If you enjoy subtle, intense boss fights, this is for you. We don't smother the screen with numbers or excessive effects — engaging combat is the focus.

Now, let us seek out our monsters, and meet them face to face.
Forum Thread: Animus – Stand Alone (By 10Birds)
---
Arena of Valor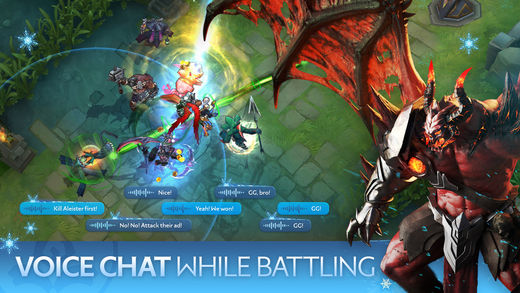 iTunes Description
Experience Arena of Valor, an epic new 5v5 multiplayer online battle arena (MOBA) designed by Tencent Games!

Master unique and powerful heroes, like Batman, while teaming up with friends. Create the most dominating team the MOBA world has ever seen! DC LOGO, BATMAN and all related characters and elements ©& TM DC Comics.

Call on your teammates to join you in the jungle! Crush your enemies in classic 5v5 combat in real time! Draw first blood, carry your team, and become legendary in the arena!
Forum Thread: ARENA OF VALOR (by TenCent Games) NA
---
Ball Bounce Blast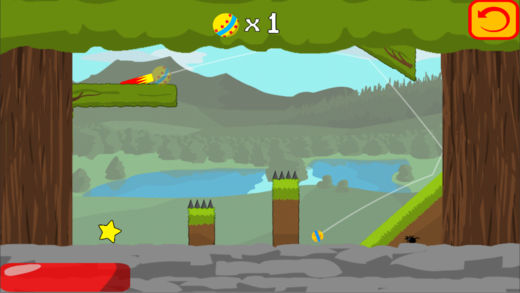 iTunes Description
BBB: Ball Bounce Blast! Can you launch your ball and reach the goal? Careful though, one ball may not be the right one for the job. Be sure to change your ball mid launch to solve over 80 unique puzzles.

80 Playable levels
Tons of unlockables
Choose between rubber, bowling, beach, and pin balls
Hours of fun
Forum Thread: Ball Bounce Blast (By Bomb Shelter Games)
---
Battle Team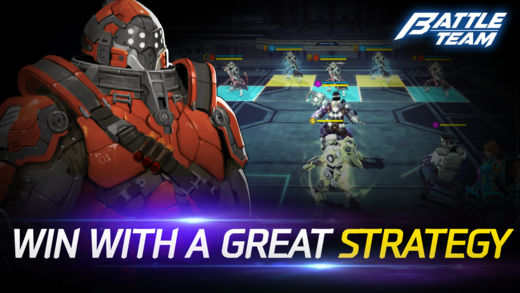 iTunes Description
A new SF RPG that has never been released has finally arrived.
War of the stars! You can be the best commander!
Lead the Nova army right now!

■ Personality strong Nova and fun of strategy! Complete the ultimate team!
More than 300 heroes with various abilities!
Prepare for strategic battle using combinations and deployments!
Forum Thread: Battle Team (by VISUALCUBE)
---
Bridge Constructor Portal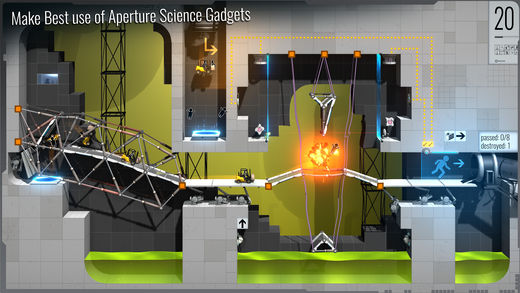 iTunes Description
Enter the Aperture Science Enrichment Center and experience Bridge Constructor Portal – the unique merging of the classic Portal™ and Bridge Constructor™ games.

As a new employee in the Aperture Science test lab, it's your job to build bridges, ramps, slides, and other constructions in 60 test chambers and get the Bendies safely across the finish line in their vehicles.
Make use of the many Portal gadgets, like portals, propulsion gel, repulsion gel, aerial faith plates, cubes, and more to bypass the sentry turrets, acid pools and laser barriers, solve switch puzzles, and make it through the test chambers unscathed.

Let Ellen McLain, the original voice of GLaDOS, guide you through the tutorial, and learn all the tips and tricks that make a true Aperture Science employee.

The bridge is a lie!
Forum Thread: Bridge Constructor Portal (by Headup Games)
---
Building Block Heroes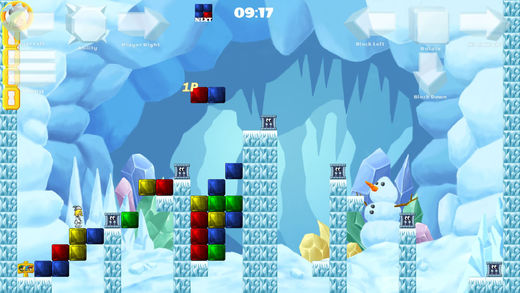 iTunes Description
Building Block Heroes is a puzzle block platformer in which you use coloured blocks to build pathways around each level to free the Jollyfolk from their cages. Simultaneously control both building blocks and heroes in this colourful romp through a cartoony and exotic hand-painted world. Explore different lands, use special powers, and combat various enemies as you construct your own means to save the Jollyfolk!
Forum Thread: Building Block Heroes (By Jacques Sy)
---
Dash or Defend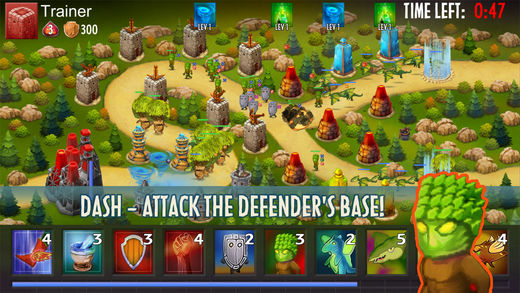 iTunes Description
Dual Decade (Swedish indie game studio) presents Dash or Defend – the game that begins where traditional tower defense games end!

In Dash or Defend, you choose to play either the attacking or defending side before each battle. As the attacker you create wave after wave of troops and enhance them with spells, so they can overcome your opponent's towers. Conversely, as defender you will be building towers and use magic to stop the attacker's troops.
Alternate which side you play to have even more fun, while becoming better at predicting and defeating your opponents' strategies!

Dash or Defend merges the Tower Defense genre with Real-Time Strategy and MOBA in a way that has never been done before. While it is clearly building on great Tower Defense traditions, there's more action, faster decisions and sweeter victories than in any TD game you have ever played. That's a promise!
Forum Thread: Dash or Defend (by Dual Decade)
---
Dash Quest Heroes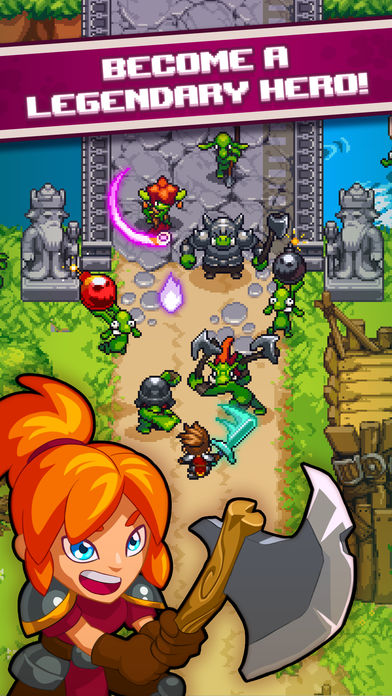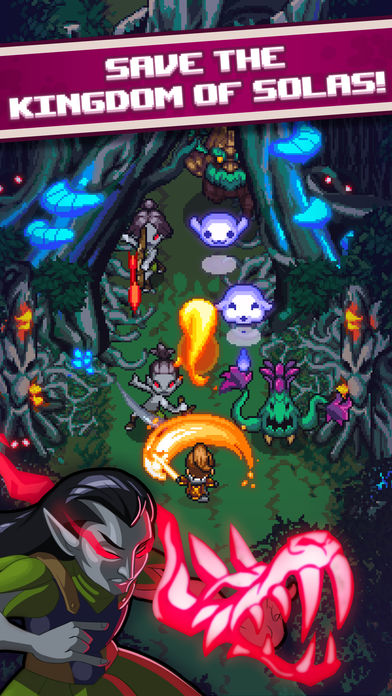 iTunes Description
Become a Legendary Hero and explore a vast world of fantasy adventure in Dash Quest Heroes! The Kingdom of Solas has fallen prey to the fiendish Zaru and it's up to the Heroes of the world to defeat him. Collect incredible gear and forge new items as you set out on a journey through rolling hills, cryptic caves, shrouded forests and more! Only the mightiest of Heroes will become legend.
Forum Thread: Dash Quest Heroes (by Tiny Titan Studios)
---
Don't Let Them Fall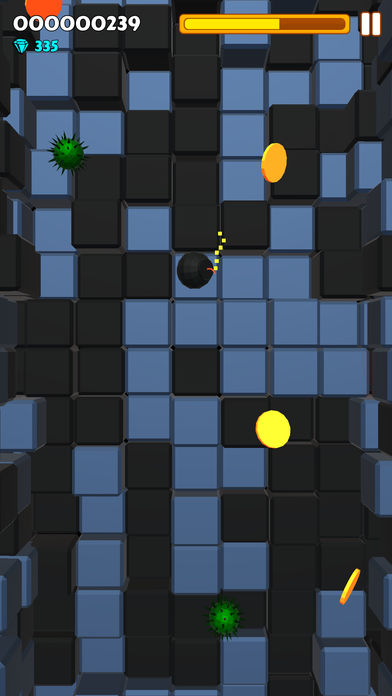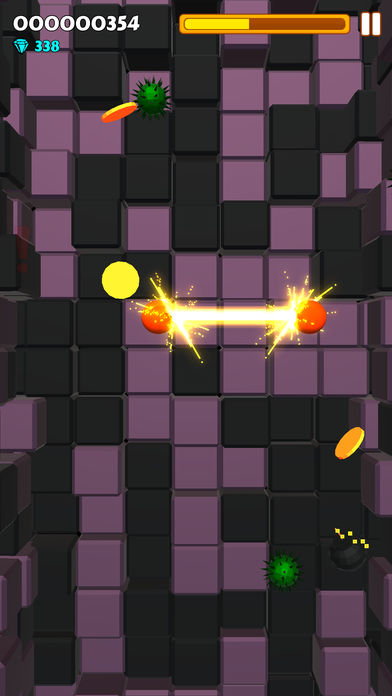 iTunes Description
Collect as many coins as possible, without letting them fall and then the combo points will grow allowing you to accumulate more and more points. Avoid various dangers. Collect bonuses and crystals to open other falling objects! Being on the leaderboard, challenge your friends.
Forum Thread: Don't Let Them Fall (Vyacheslav Sergeev)
---
Dunk The Hoops – Bouncy Ball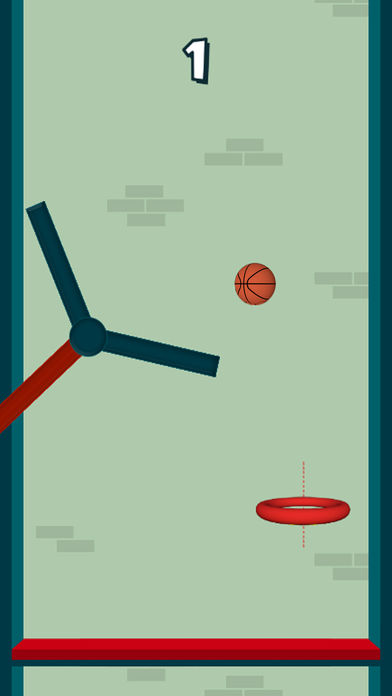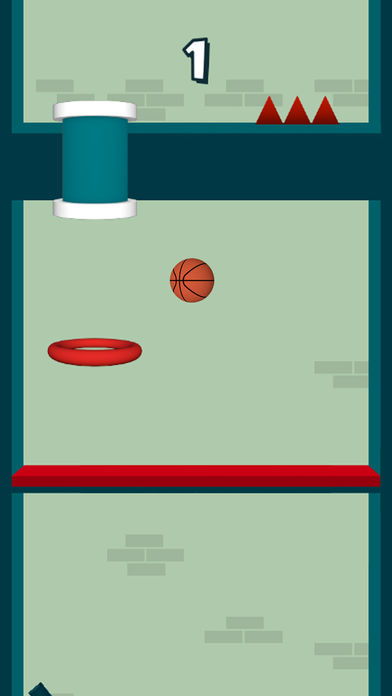 iTunes Description
Play the most exciting basketball game at the App Store.
With simple one tap gameplay which is easy to learn but hard to master.Bounce around and try to slam dunk as many hoops as you can.
Forum Thread: Dunk The Hoops – Bouncy Ball (by Volkan Kutlubay)
---
Forgotten King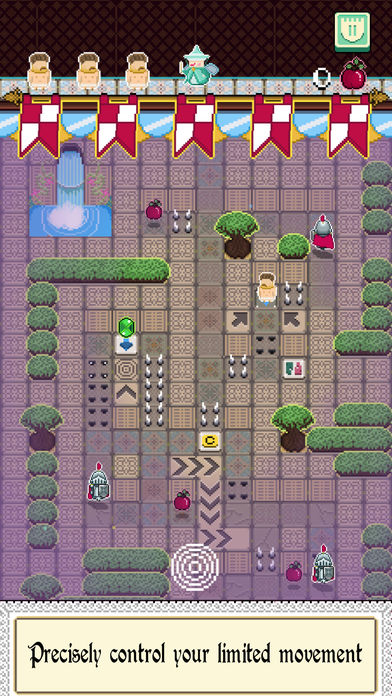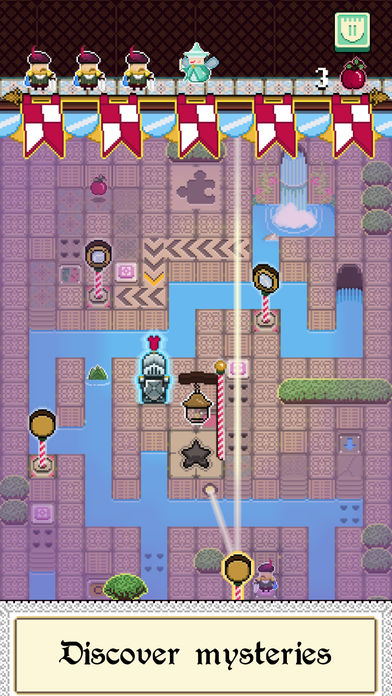 iTunes Description
Once upon a time there lived a King who ruled fair and just, his Kingdom was like Heaven in every soul's eyes. But sadly, dark days were coming.

The dark forces we're steadily finding their place neath the kingdom's Heavenly crowd.
The four dark lords conjured a wicked spell that would forever remove the King from his throne and trap him in a cage for eons to come. In the blink of an eye the spell was cast and the king stripped of all his power, of his crown and his throne, cast away in the eternal prison!

Find your way through all the Deadly trials, Patrolling guards, Puzzles and Mysteries and beat the dark lords, only then you will find your Crown and free your soul from their gasp!
Forum Thread: Forgotten King (By Jan Hrnjak)
---
Gunstar Heroes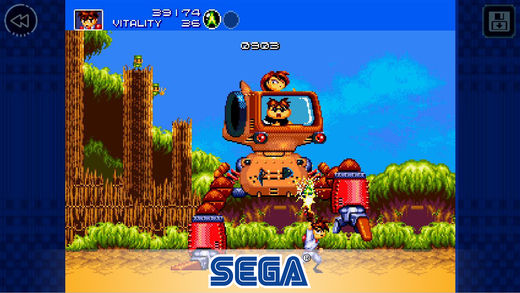 iTunes Description
One of the SEGA Genesis / Mega Drive's highest-rated games, Gunstar Heroes is now available on mobile! Play free and rediscover Treasure's classic gem!

A forgotten lunar super weapon, a totalitarian empire bent on world domination, and an insane General who'll stop at nothing to bring the planet to its knees – only the Gunstar Heroes can stop him. Play as twin brothers Red and Blue, and embark upon one of the most treasured SEGA gems of all time. Arm yourselves with flame-throwers, homing missiles, and lasers to take the fight to the enemy's HQ – the dreaded orbital fortress, the Ark!

Gunstar Heroes joins the ever-increasing line-up of 'SEGA Forever', a treasure trove of free SEGA console classics brought back to life on mobile!
Forum Thread: Gunstar Heroes (By Sega Forever)
---
IT: Escape from Pennywise VR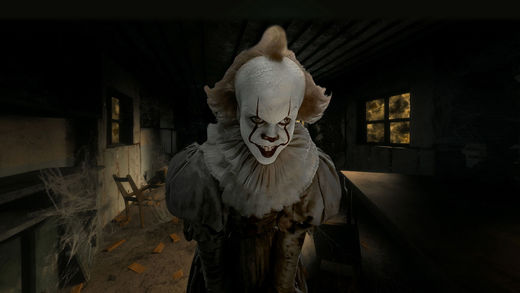 iTunes Description
Get the next chapter of the IT virtual reality experience with IT: Escape from Pennywise. Go inside the Neibolt house and choose a door to determine your fate as you come face-to-face with Pennywise. Experience IT like you've never imagined before in this terrifying cinematic virtual reality experience!
Forum Thread: IT: Escape from Pennywise VR (by Warner Bros)
---
Lotus Digital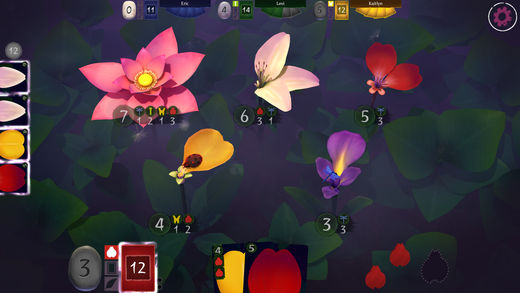 iTunes Description
Lotus is a beautiful game that grows into a unique work of art every time you play.

Clear your head and take in the quiet strength of the Lotus garden. It takes skillful care and nurturing to grow these flowers to their full potential, but once picked, they provide their owner with wisdom. Beware, for there are others who will do anything they can to get their hands on these mystical flowers. You'll need to enlist the help of creatures native to this land to take control of the Lotus garden and achieve true enlightenment.

In Lotus, players take turns adding petals and utilizing guardians to control and nurture these mystical flowers to maturity. Collect special abilities as you grow to aid you on your quest, and gain wisdom points for each completed bloom. At the end of the game the player with the most wisdom points will emerge from the garden that much closer to enlightenment!
Forum Thread: Lotus Digital (by Dire Wolf Digital)
---
Mini Party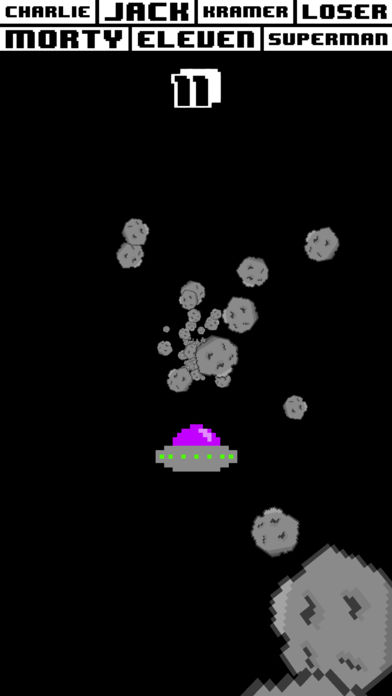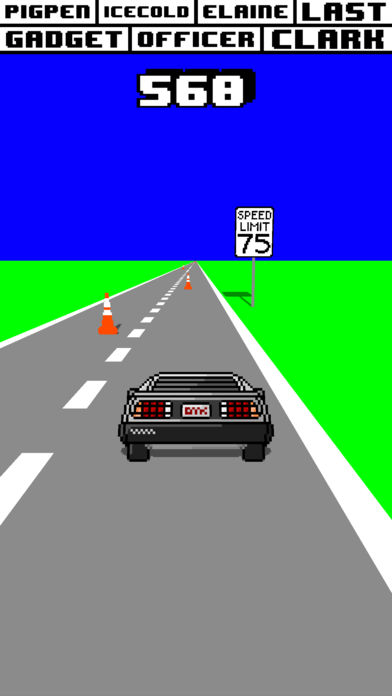 iTunes Description
Grab your friends and family and have a Mini Party! Who can drive the farthest without crashing? Who can hit the most targets in 30 seconds? Who can roll to the flag the fastest without falling? Who can defuse the most dynamites before they explode? Who can avoid the most flying meteoroids?

Mini Party is played locally against your friends and family! Get up to 8 people together and see who can get 1st place in a series of 5 minigames! There are 10 minigames total and they're all played in a unique way with your device! Last place will get the best award of all, but you can always have a rematch!
Forum Thread: Mini Party (by Enrique Roman)
---
Peachy Puzzle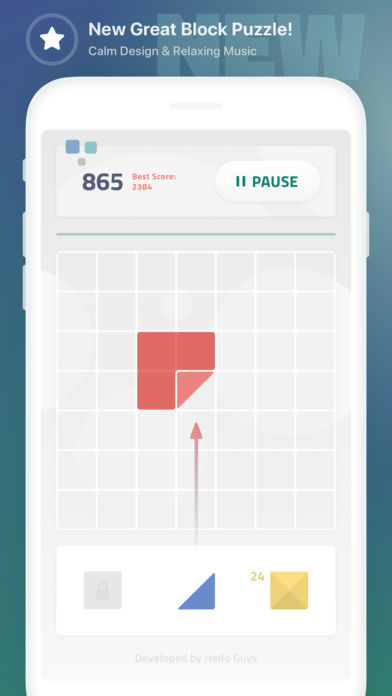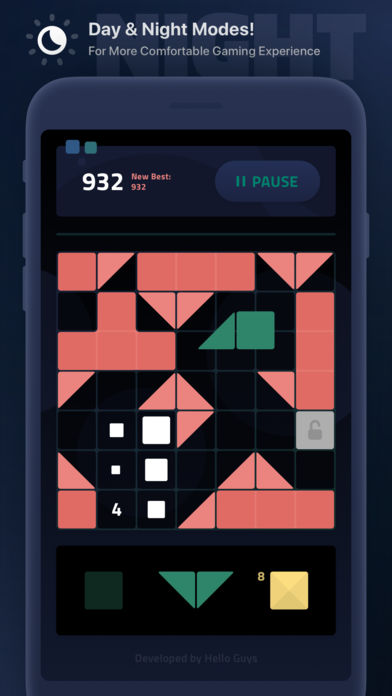 iTunes Description
Peachy Puzzle is a simple and exiting indie game made by two Ukrainian developers. Train logic and develop mental abilities!

How to play:
You have to put the shapes to the grid and form 2×2 squares (2×3, 3×3, etc). After that they disappear, and you get points! Relax and do not rush, plan the tactics of the game.

Puzzle has lock shapes, that prevent you from getting points.
Forum Thread:
---
Power Tanks 3D – Future Battle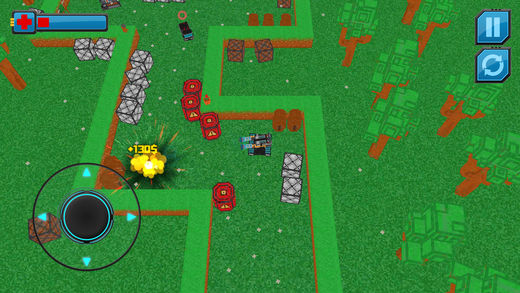 iTunes Description
Power Tanks is a futuristic top down shooter game with cartoon graphics and incredible drive. You should use one of great tanks to destroy all enemies on arena. For each level you need to choose a special strategy, because opponents became stronger and faster. Your opponents are different tanks, blocky cars and turrets. If you like our tanks game called Miicro Tanks you will definitely like it!
Forum Thread: Power Tanks 3D – Future Battle (by Evgeny Borodin)
---
Prizefighters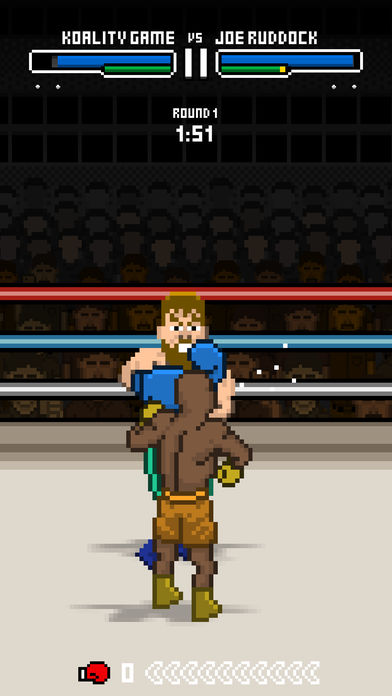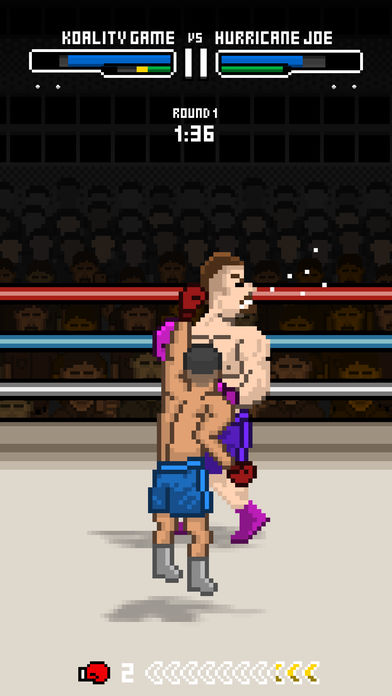 iTunes Description
Arcade boxing has made its return to the ring! Punch, block, and dodge your way up the ranks with simple one-hand touch controls and fast action gameplay. Time your dodges successfully and you'll be rewarded an opportunity for a knock-out punch. However, one mistimed maneuver can mean the difference between shining in the bright lights to being lights-out on the canvas!

As an up-and-coming boxer, career mode puts you in the action against 29 other completely randomly generated opponents so you'll never play the same career twice. Fight your way up the ranks and challenge three different title holders on your way to becoming the first undisputed champion of the world. After fights you'll earn money and experience to level up, upgrade stats, and choose between 12 unique abilities in the skill tree. The type of fighter that you want to become is entirely up to you and your playing style.

Can you become the greatest prizefighter to ever step into the ring?
Forum Thread: Prizefighters (by Koality Game)
---
Rainbrow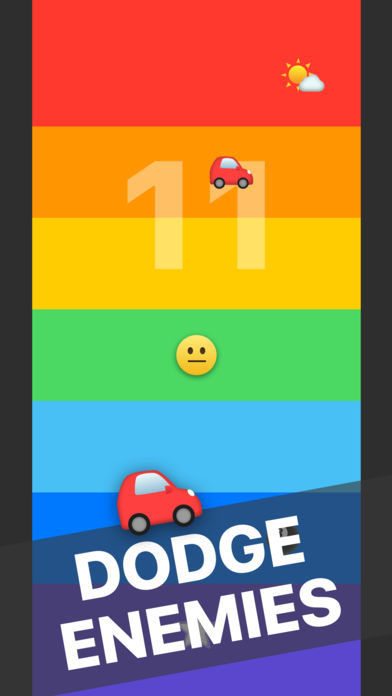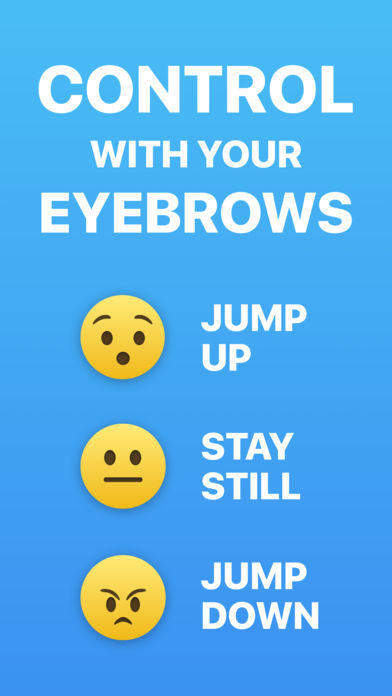 iTunes Description
Rainbrow is a game you play with your face! Your eyebrows control your character.

Lift your eyebrows up to jump up and lower them to jump down. Dodge enemies, collect stars, and get a high score!

Watch out for a special powerup that gives your character rainbow eyebrows and the ability to destroy enemies in its path!

Rainbrow uses the TrueDepth camera system on the iPhone X to track your eyebrow movements. As a result, the game cannot be played on devices without a TrueDepth camera system.
Forum Thread: Rainbrow (By Nathan Gitter)
---
Robomeus The Lone Guardian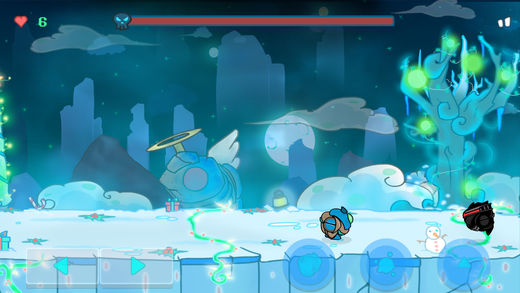 iTunes Description
It's Christmas Night, while everyone is having fun, Robomeus is on duty. He must protect the planet from corrupted robots. Summon them from the Malefic Stone and defeat them all!
Forum Thread: Robomeus The Lone Guardian (By Elyasck)
---
Sentinels of Sol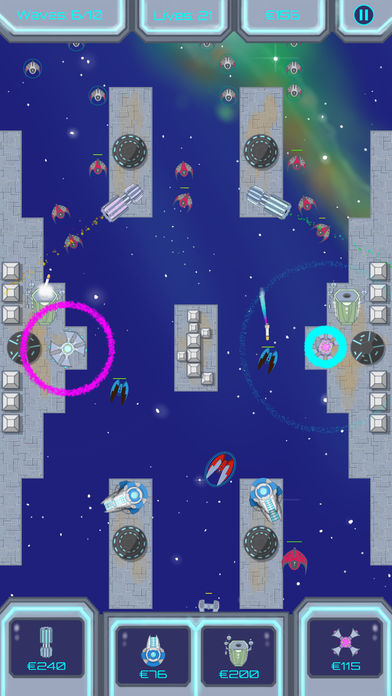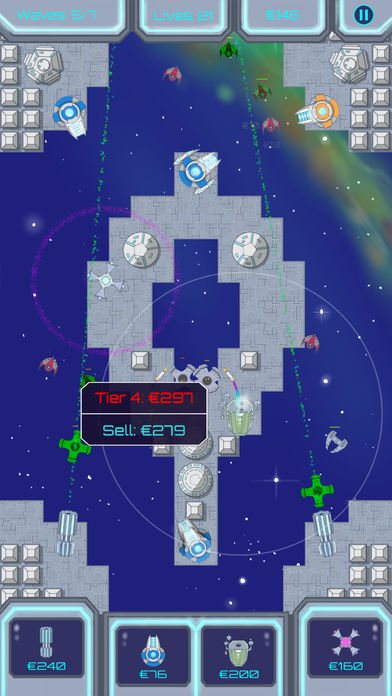 iTunes Description
Save the solar system from wave after wave of enemy invaders! Sentinels of Sol is an arcade-style tower defence game that requires quick thinking and precise strategy to defend your planets.

Deploy 4 types of weapons that can be upgraded to even greater power, up to 8 tiers each. Enhance your weapons between levels for maximum effectiveness, using engineering points earned with each victorious defence.
Forum Thread: Sentinels of Sol (By Some Kinda Software)
---
Social Story – Pop Your Stress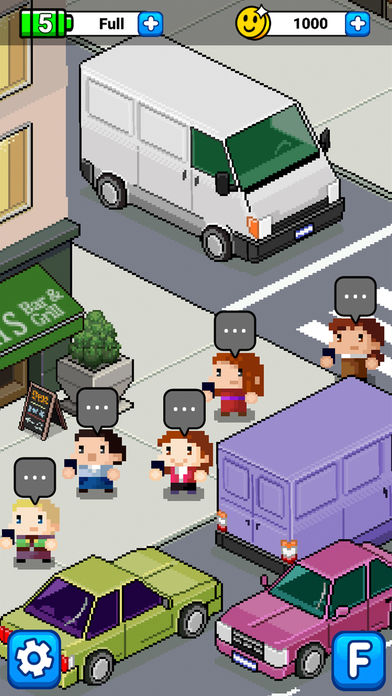 iTunes Description
Welcome to a tiny pixel world, where huge drama is going on in the phone of every person! Type the correct emoji to unlock new messages, and read along their secret text messages. Find out more about nail-biting stories such as what Dan would do if you broke up with him!

100 little stories to read! Perfect for the secret drama voyeur in all of us.
Forum Thread: Social Story – Pop your Stress (by Minidragon)
---
Sonic Runners Adventure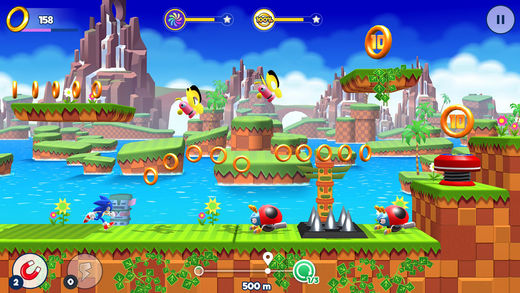 iTunes Description
Sonic the Hedgehog and his friends are back in an action-packed runner game!

Catch speed fever as you relive the Sonic legend. Run, jump, dash or fly across the road and through exciting platformer levels. Unlock new characters including Tails, Knuckles and more, each with their own unique abilities you can power up. Rush to save Sonic's universe by fighting Dr. Eggman across 4 iconic locations.

All this in a compact download size, so just about anyone can jump-start their day with some high-speed arcade action!
Forum Thread: Sonic Runners Adventure (by Gameloft)
---
Space Docking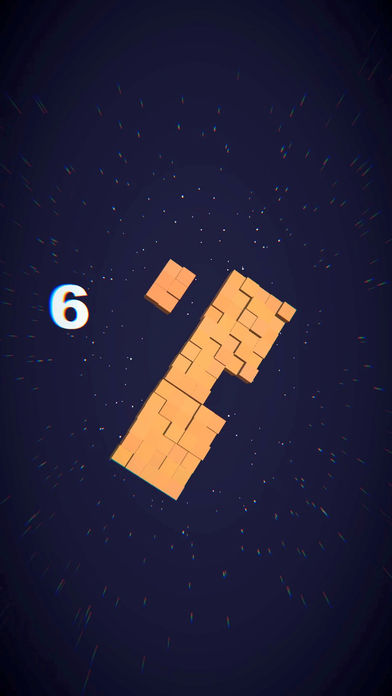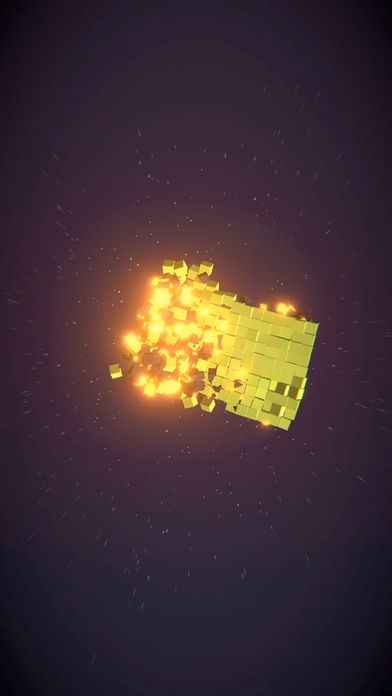 iTunes Description
Space Docking is a difficult game to describe. It is set in space, hence the first part of the title. As a player your main (and only) activity will be docking, as described by the second part of the title. Now that I think about it, the game is quite self explanatory, which renders this description somewhat pointless. I apologise for wasting your time, you can rest assured that my copywriter has been fired. I will now attempt to remedy the situation by listing out some random, unrelated buzzwords… Endless! Leaderboards! Space! Haptic Feedback! Drum and Bass! Docking! Explosions! iPhone X! The Other iPhones! iPads! Space! Docking! Space Docking!
Forum Thread: Space Docking (by Scraping the Barrel)
---
Super Evolution 2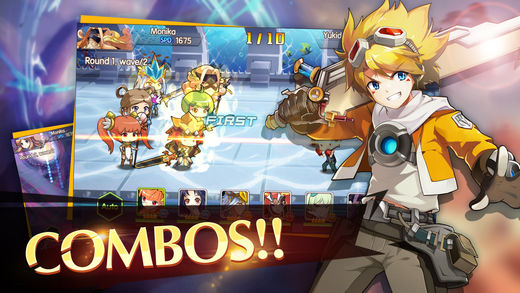 iTunes Description
Super Evolution II is an adventure RPG card game. If you have ever dreamed of creating and ruling a fantasy world filled with all sorts of monsters, Super Evolution II is the game for you!

STRATEGY-BASED RPG FIGHTING GAME

– Complete quests to level up your monsters and power them up for upcoming battles.
– Strategically customize your monster team, combining attackers, defenders, and healers to form a team that works best together.
– Battles require strategic and tactical play if you want to rise to the top of the rankings!
Forum Thread: Super Evolution 2 (by Hangzhou MR.GLEE Tech. co.)
---
Swipe – Maze Solver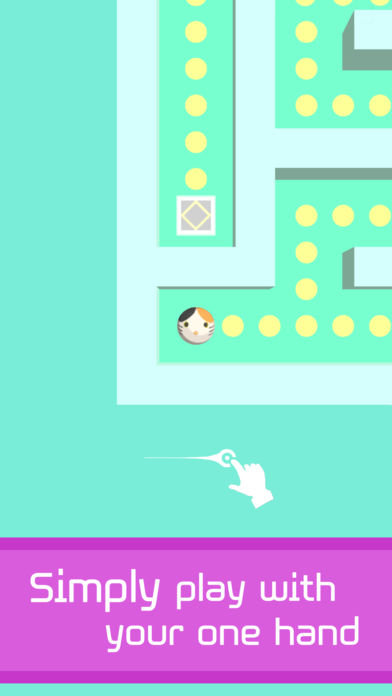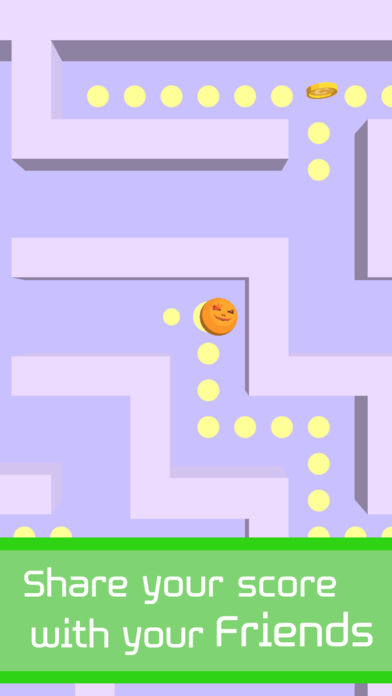 iTunes Description
A new type of one hand playable maze game!
Touching colors and piano musics will get your eyes and ears.
30 gorgeous balls.
Share and compare your best score with other friends in worldwide.

Download now and try out our new maze!
Forum Thread: Swipe – Maze solver (By YEON HAK KIM)
---
Wacky Face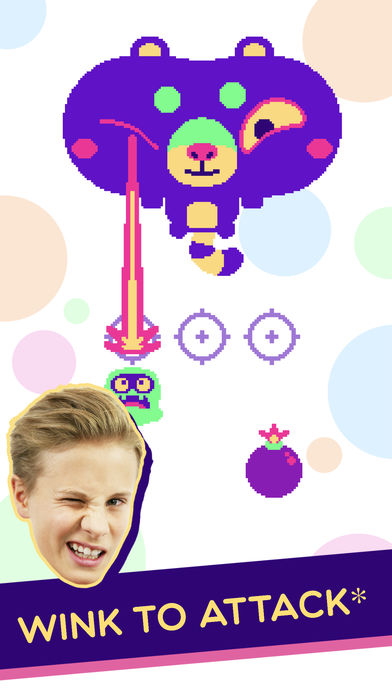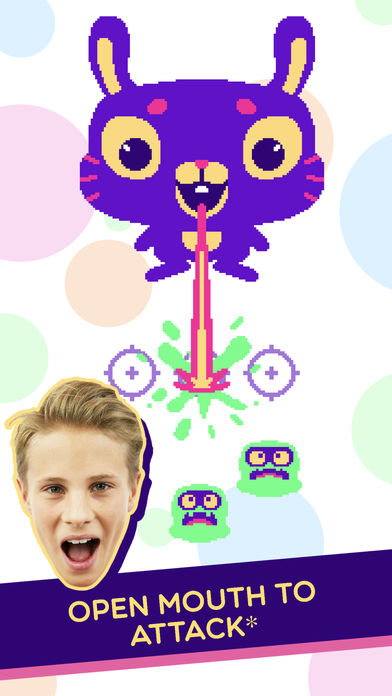 iTunes Description
*Face Tracking requires iPhone X. Touch controls available for other devices.

Look into your front camera and wink your eyes or open your mouth to attack enemies! Unlock a wide variety of parts to customize your favorite creatures.

Wacky Face is a completely new way of playing on the iPhone X.

NOTE: Other devices are able to play Wacky Face with touch controls.
Forum Thread: Wacky Face (By Lucky Kat Studios)
---
World Boxing Manager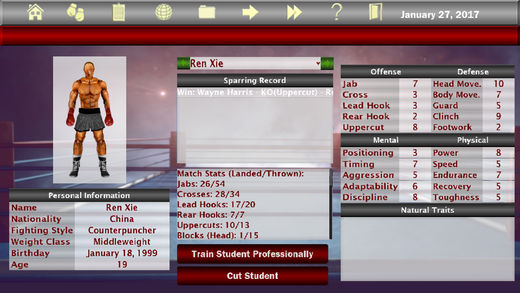 iTunes Description
World Boxing Manager is a game in which you develop and manage the careers of young, hungry boxers desperate for glory. You scout and recruit fighters from a pool of amateurs who come to train at your gym – it's up to you to decide who to mold into championship material. Build their careers up in regional events until they are ready to make the leap onto the world stage and fight for world titles.

Can you develop a world champion fighter capable of unifying all of the titles in his weight class? Try this game and find out!
Forum Thread: World Boxing Manager (By Jacques Sy)
---
Xmasgeddon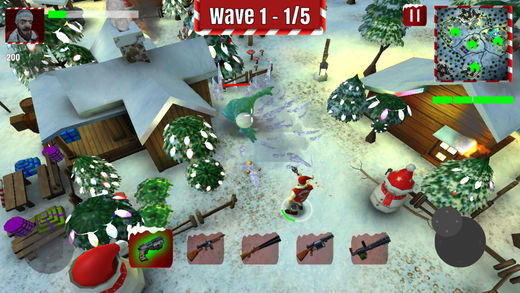 iTunes Description
Hi XMAS GAMERS this is the ISOMETRIC TOP-DOWN SHOOTER of this year snowy Christmas!

Splatter up all the enemies on the screen :save XMAS from the imminent destruction! The attack has begun, the hordes of enemies and horrible elves creatures leaded by Devil Claus are in the village, violent battles are taking place everywhere. Your mission is simple: save XMAS! The adventure starts now and it all depends on you: you are the last hope against the destruction of XMAS!

Xmasgeddon is a TOP-DOWN SHOOT-EM ALL game that will test your shooter skills in a spatter snowy Christmas atmosphere out of the ordinary! Santa Claus hands you weapons and DEVIL may cry if help him save Christmas from the horde of elves beings who want to destroy him forever. It's up to you to kill them with your killer shot!Be the XMAS hero!
Forum Thread: Xmasgeddon (By HEROTECH)
---
Zen Koi 2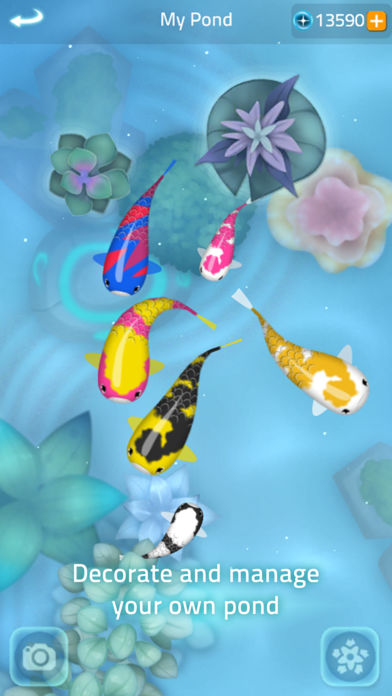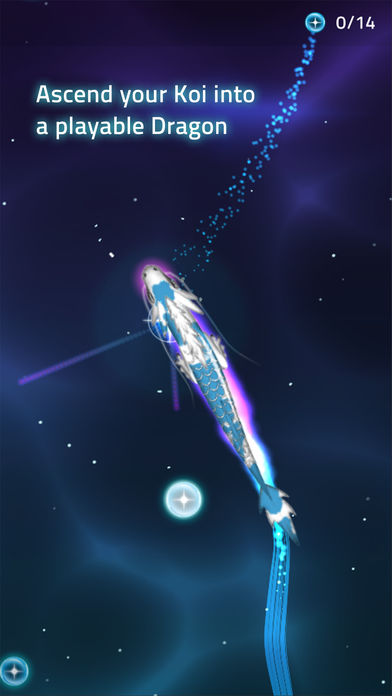 iTunes Description
Zen Koi 2 is a sequel to the mesmerising collection game Zen Koi that follows the Asian myth about Koi ascending into Dragons. Developed by LandShark Games, Zen Koi 2 is a free-to-play mobile game that offers an enhanced experience with new features built on the well-loved core gameplay of languid action and strategic collection. Featuring the new Dragon Realm and My Pond, you can now play with your ascended Dragon and decorate your own pond!
Forum Thread: Zen Koi 2 (by LandShark Games)
---
12 Labours of Hercules VII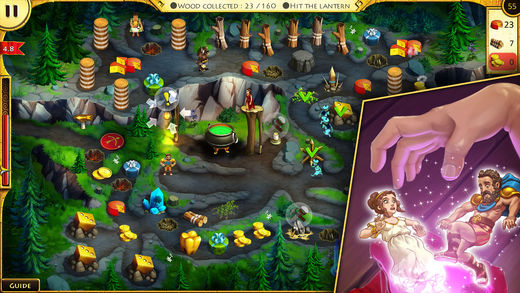 iTunes Description
Cunning Pelias orders Jason the hero to steal the Golden Fleece from the land of Colchis. Jason asks Hercules for help. Together they will have to build the ship, and guide it through depths and shallows of the ocean to reach their destination. It's known that an enemy onboard but no one knows who is he or she. The heroes will have to chop the giant Sacred Oak (oops), defeat the dragon, steal the Fleece, and to find out who is behind all of this?

Solve puzzles, find your ways through numerous portals, build and repair things. You never can guess what the next Ancient Button does…
Forum Thread: 12 Labours of Hercules VII (Platinum Edition) (By Jetdogs)
---
3XN Number Puzzle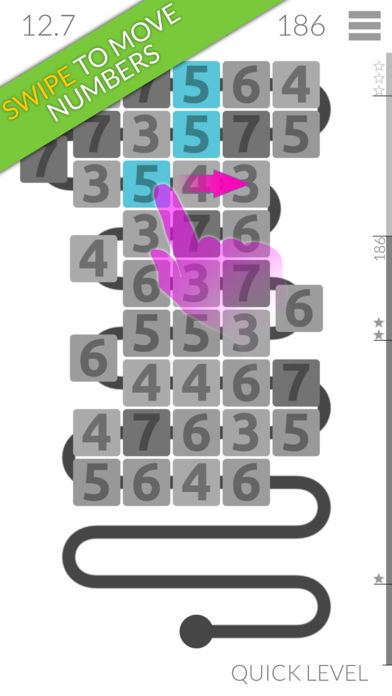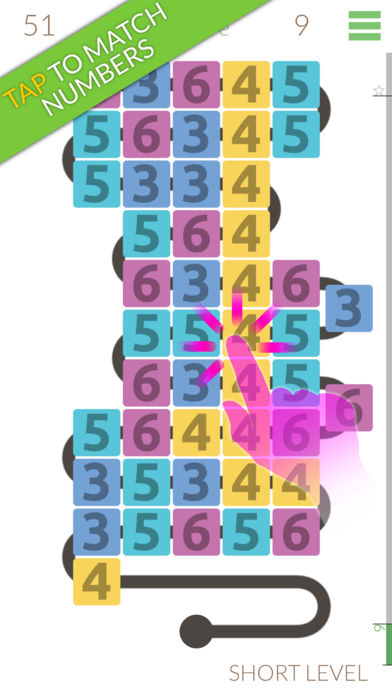 iTunes Description
atch numbers in this intriguingly simple, yet complex puzzle game.

Four game modes:
• LEVELS – 30 levels of puzzle mayhem with fire, earthquakes and rising water
• EPIC – keep matching until you run out of space
• SHORT – 60 moves game that can be completed in 3 minutes
• QUICK – 60 seconds intense game mode
Forum Thread: 3XN Number Puzzle (by Juha Valimaki)
---