It's the middle of the week, and that means it's time for our roundup of all the best new iOS games to hit the App Store in the past 7 days. As always it's a busy week, but I can't think of another week that had so darn many big name releases that dropped pretty much out of nowhere. Of course Reigns: Her Majesty is a biggie, and we actually DID expect that one, but not until tomorrow, so its early release caught us by surprise. Then there's the iOS port of Portal Knights, which I had ZERO idea was a thing in the works. The forever in development card battler VEmpire finally dropped, as did the forever in soft launch Amazing Katamari Damacy. Quite a week, I tell you! So check out all the new games in the list below and let us know which ones you're interested in picking up.
---
Amazing Katamari Damacy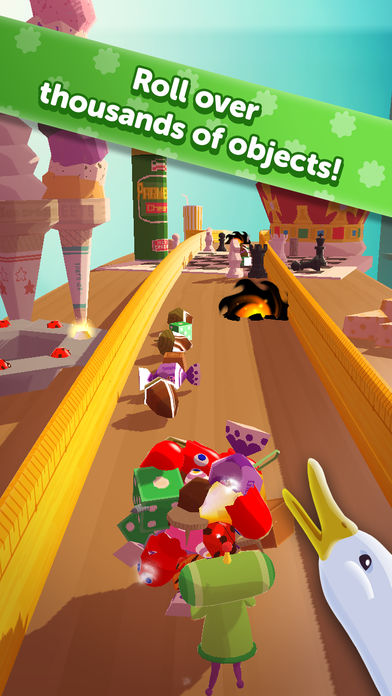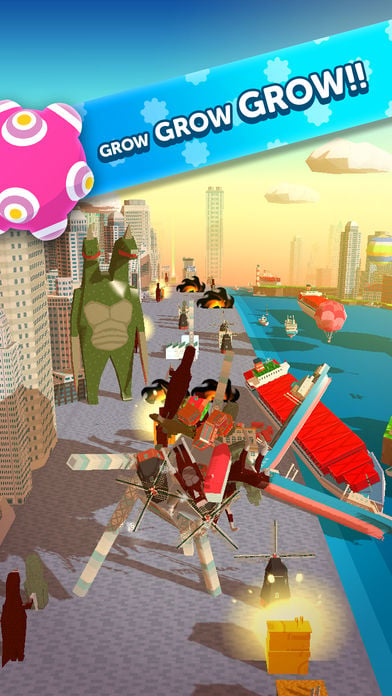 iTunes Description
Roll your Katamari into a ball of galactic proportions in this cosmic endless runner. Help the Prince in this amazing adventure, collect thousands of objects, and team up with your royal cousins on a mission to restore the galaxy. Rush through lovely levels and help the King of All Cosmos to win back the Queen's heart. Oh, and save the universe from impending doom!
Forum Thread: AMAZING KATAMARI DAMACY (by BANDAI NAMCO Entertainment Europe)
---
Ashworld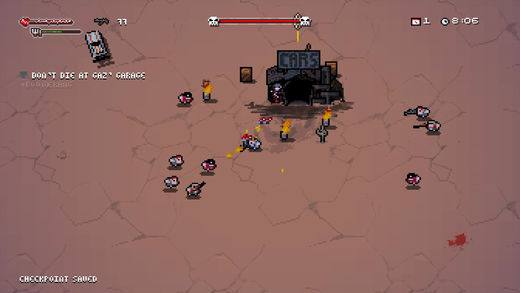 iTunes Description
Ashworld is an open world survival adventure set in a post apocalyptic world a few hundred years from now. Water and food are valuable, rare and the most important things you'll have to find, as you try to survive in the rage-lands. An area of the world terrorized by the Ragers. A stereotypical group of road-warriors with no respect for the little life that's left.

During the night creatures, called the Skellies, roam the world and are becoming more dangerous as time passes.

Use your smarts, combined with the various weapons, cars, gadgets and raw materials that can be found inside the many underground area's, buildings, old sky-scrapers, and other area's of the Ashworld.
Forum Thread: Ashworld (By Orange Pixel)
---
Battle Pinball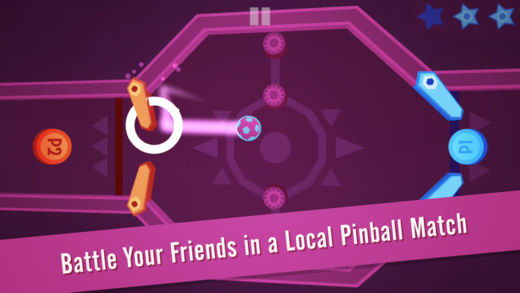 iTunes Description
Battle Pinball is a 2-player versus game, played on a single device. Play with your friends, against AI or set two AIs against each other. Simple fast-paced fun.

Game is best played locally with a tablet sized device.
Forum Thread: Battle Pinball (by Tuokio Inc.)
---
Battle Pixel's Survival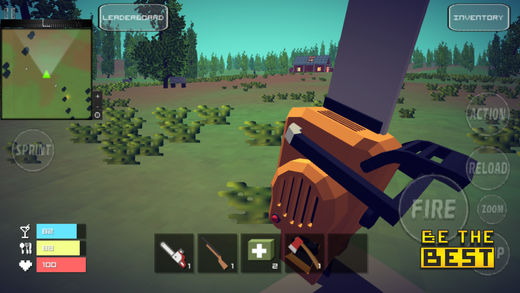 iTunes Description
BATTLE PIXEL'S SURVIVAL is a fast paced multiplayer unknown battle ground arena where you have to do anything possible and impossible to stay alive and survive! The rules of battle royale genre are pretty simple: when you enter the battleground you should find any useful piece of equipment and fight with your enemies! And remember only the one who survives is the true king of BATTLE PIXEL'S SURVIVAL!

The location of the battlegrounds is a distant island somewhere in the sea surrounded with a mysterious Blue Zone. Your main task is to stay inside the safe zone and eliminate all your enemies. Become the last man standing, the last hero, the king of the battlefield! If you like battle royale games then you will definitely like BATTLE PIXEL'S SURVIVAL! Good luck, good hunt!
Forum Thread: BATTLE PIXEL'S SURVIVAL (by Alina Rodina)
---
Big Shot Boxing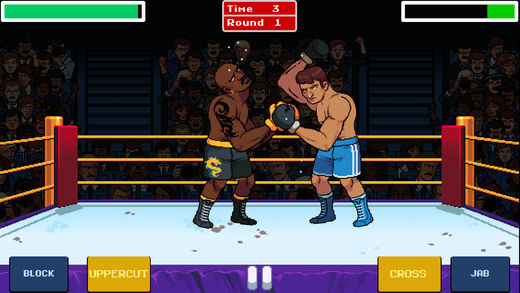 iTunes Description
Some people call boxing 'The Hurt Business'. The bright Vegas lights and the million dollar pay cheques are a distant dream for most boxers.

Climbing the ranks to the top of the world is never going to be easy, dreams can be shattered with just one punch. Just a handful of fighters will have the will and the skill to drag themselves up from the canvas and keep on fighting.

Big Shot Boxing gives you the opportunity to live out the career of a professional boxer from their debut to retirement. Choose how to train your fighter and manage their progression up the ranks. Will you build up skills and experience fighting journeymen or will you race up the ranks to challenge for the title?

Find your own fighting style, box behind the jab and counter punch or throw caution to the wind and go for the knockout!
Forum Thread: Big Shot Boxing (By Colin Lane Games)
---
Captain Tsubasa: Dream Team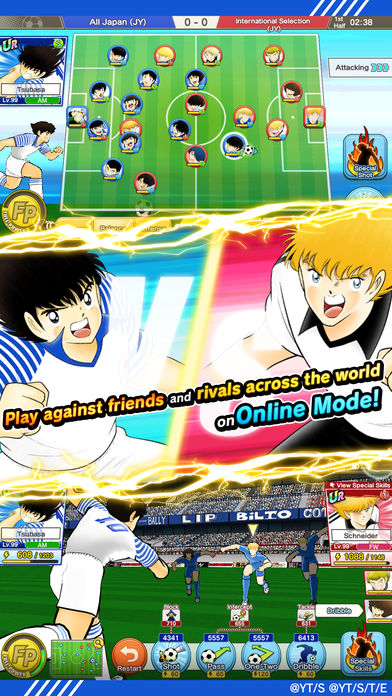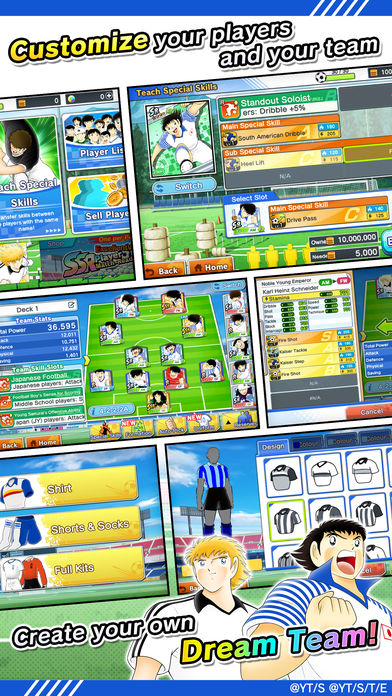 iTunes Description
The all-new Captain Tsubasa mobile game is now available!
Pick your favourite players, create your own unique dream team, and battle it out against other users from around the world!

Incredible Special Skills for that authentic "Captain Tsubasa" experience!
Tsubasa Ozora's Drive Shot… Kojiro Hyuga's Tiger Shot… All the different special skills from the original series are recreated in stunning 3D! You won't want to miss the character cut-ins and voices, either!
Forum Thread: Captain Tsubasa: Dream Team (By KLab Inc.)
---
Clicker Mine Mania 2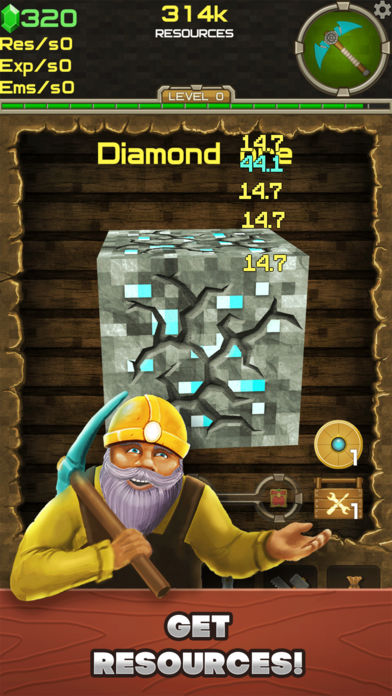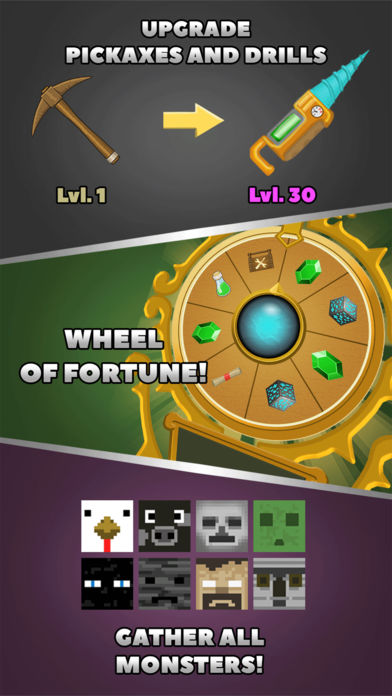 iTunes Description
Become an industrial tycoon, an excellent builder and the world-beating miner!
Obtain resources and experience, get a pet and monsters, construct and upgrade buildings!
Whether researching mastery in all things is within scope of your abilities?
Forum Thread: Clicker Mine Mania 2 (By Semyon Popov)
---
dARk: Subject One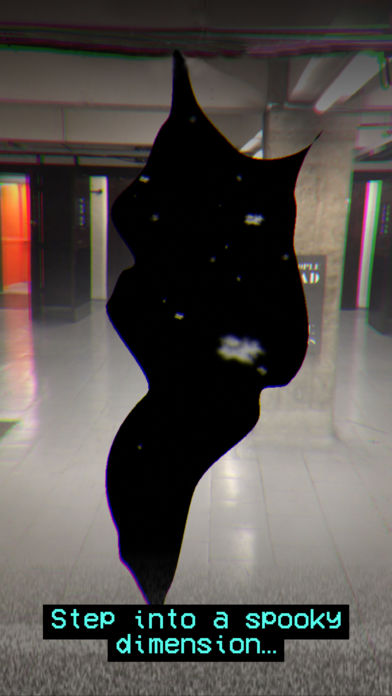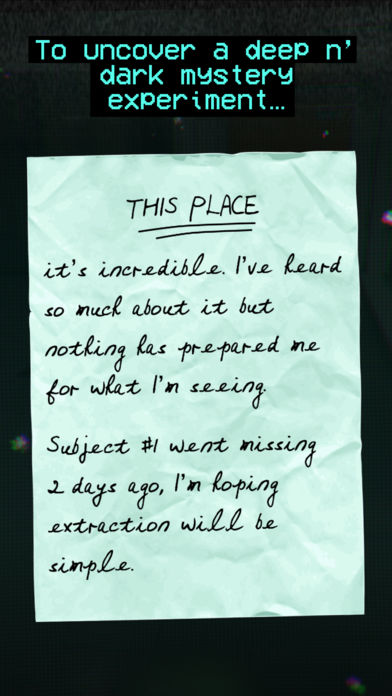 iTunes Description
dARk is a short horror story, set in your own home using augmented reality.

Tear open the rift, and step inside and into a dark, parallel universe.

You are Subject #03; a test subject embarking on a dangerous mission to recover a lost colleague. We want you to explore the unknown world behind the portal entrance, discover clues, and uncover the dark story behind your colleague's disappearance.

Best of luck, Subject #03. We're counting on you.
Forum Thread: dARk: Subject One (by Combo)
---
Derrick the Deathfin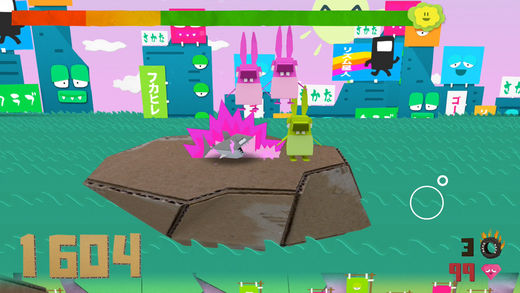 iTunes Description
Enter an irreverent aquatic world full of paper, goofy fish, paper, arcade action, paper, wanton destruction, and paper.*

Join Derrick on his epic quest to decimate everything he sees under the guise of avenging the death of his parents!

Munch your way through birds, fish, rabbits and bears! Collect diamonds and leap through flaming tyres to prosper and survive! Decimate man-made structures in an orgy of rigid destruction!

Race against your metabolism! Race against the clock! Race against the sock!**

Battle your way through 32 punishing levels set over 11 vibrant environments and 4 sub-continents! 4! Sub-continents!
Forum Thread: Derrick the Deathfin (By different cloth)
---
Dragon's Watch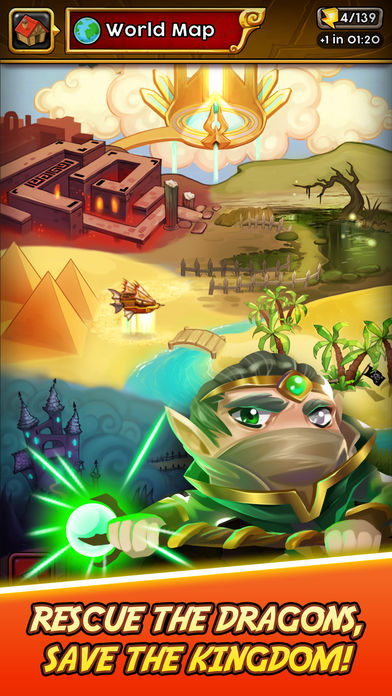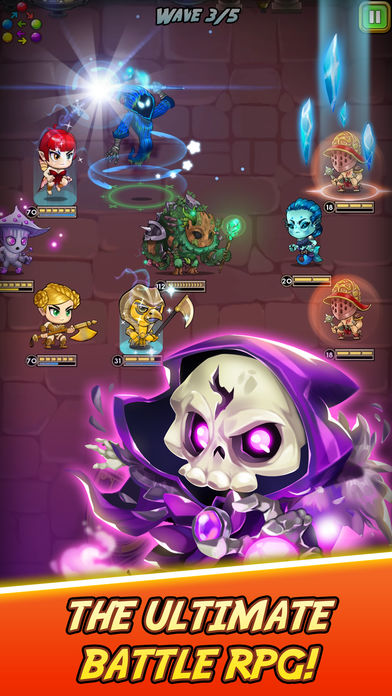 iTunes Description
Take command of the Dragon's Watch in this magical new battle RPG! Easy to understand but with deep strategy and addictive turn-based tactical play.
● Join the Dragon's Watch on their quest to save the kingdom from the forces of evil!
● Summon, fuse and evolve hundreds of brave heroes, with unique strengths, skills and special attacks!
● Craft magic potions and rescue the dragons to strike down mythical monsters and fearsome bosses!
● Challenge other players worldwide in the real-time PVP Arena!
● Play even when offline – no need to always be connected to the server*!
● Unique one-handed play system lets you play anywhere.
● Discover the game's hidden secrets, solve its puzzles and upgrade your hero's card.
● Find the legendary Golden Guardians – assemble the ultimate squad to reach the final frontier!
● Explore the fantasy realm of Kagria, rescue the dragons and win the war against evil!
● Daily quests, vortex dungeons and special events!
Forum Thread: Dragon's Watch RPG (By The Secret Police)
---
Droplet and Billow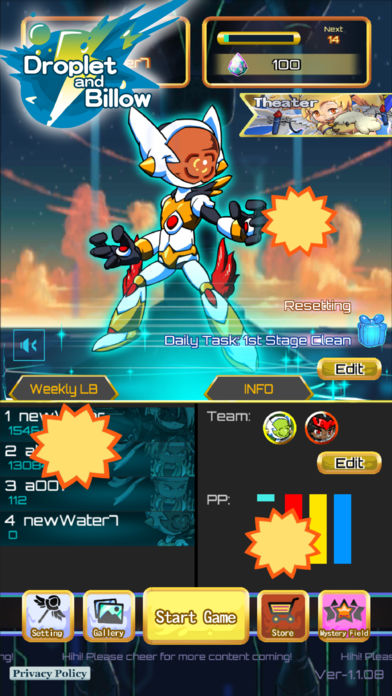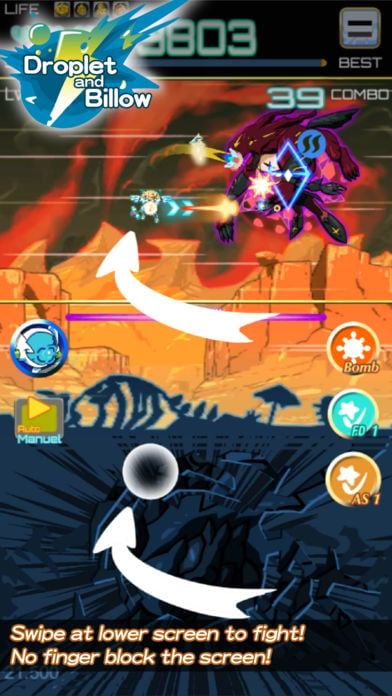 iTunes Description
Adventure with main character Droplet, to fight the Monster. Mystery draw and Leader-broad and more!

~FEATURES~
– Hpyer 2D shooting.
– Story mode and arcade mode.
– More Beautiful character and funny enemies will coming with game update.
– Unique stages.
– Spectacular end-of-level bosses.
– Leader boards challenge.
Forum Thread: Droplet and Billow (by benny bird)
---
Dual Match 3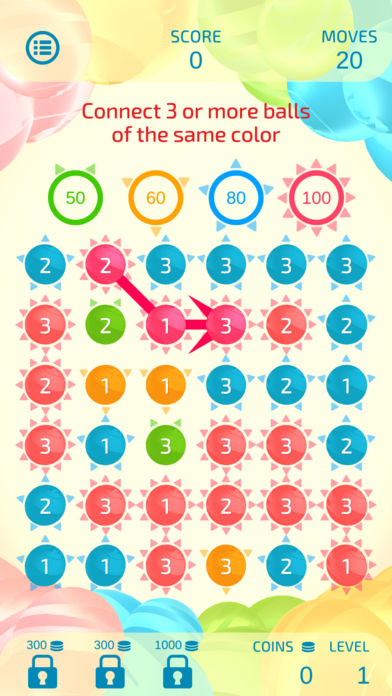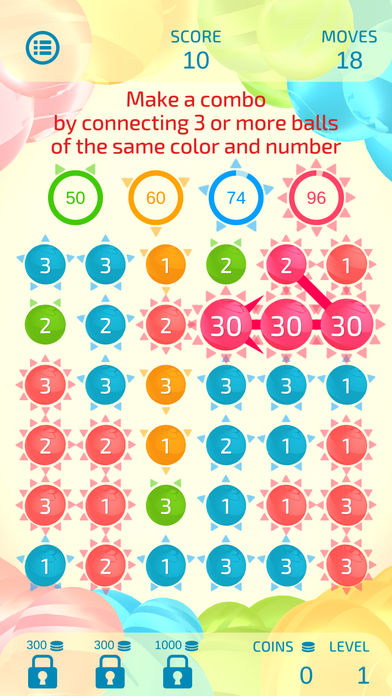 iTunes Description
Dual Match 3 is a match 3 puzzle game in which players try to get a high score by connecting 3 or more balls of the same color and number.
When 3 or more balls of the same color and number are connected, the points on the balls are multiplied by 10.
Players can boost their score by connecting multiple combos, in which case the combo points are multiplied by the number of combos hit so far (e.g. on the third combo, the points are multiplied by 3).
The player can connect balls freely: vertically, horizontally, or diagonally.
Although the rules are simple—just connect 3 or more balls of the same color and number—Dual Match 3 is unique in that scores vary greatly depending on the connection path.
Forum Thread: Dual Match 3 (by Iyoda)
---
Footy Ball: Pass Pass Soccer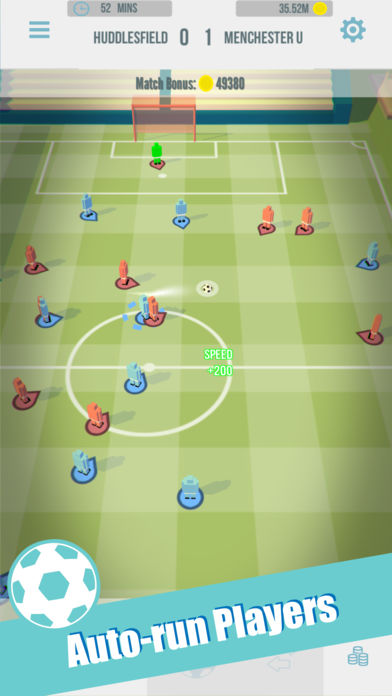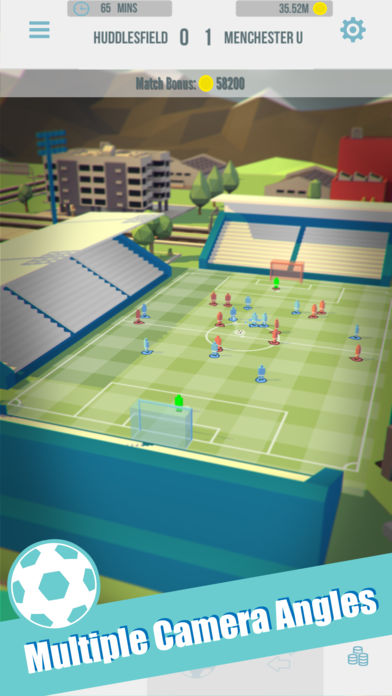 iTunes Description
The new lean, mean game of soccer. Fast, high-tempo games of football designed for pick-up and play.

Quick matches where the players auto-run and you use one finger to pass and score wonderful goals. Its easy to learn but hard to master in this semi-retro game.

Take your fictitious team from the lower leagues at the start of the 2017 – 2018 season to the top tier of your chosen country.
Forum Thread: Footy Ball: Pass Pass Soccer (By Louis Ho)
---
Free Yourself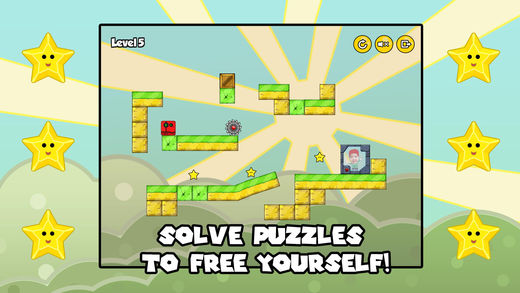 iTunes Description
Use your camera to become the main character in Free Yourself, the all new puzzle game starring YOU!

Free Yourself is a 2D, physics-based puzzle game set in a colourful universe of crazy robots and unusual worlds. Your journey will lead you to explore the relatively peaceful Forest world, the gravity denying Portal World and the frozen perils of Ice World!

Toggle switches, cause explosions, move platforms, teleport through portals and even flip gravity upside down as you outsmart those pesky Bots to free yourself over 3 worlds and 72 exciting, brain teasing puzzles!
Forum Thread: Free Yourself: Fun Puzzle Game (by Firetap)
---
Getting Over It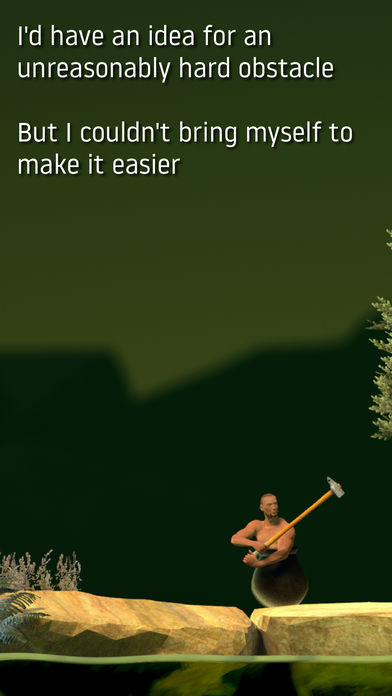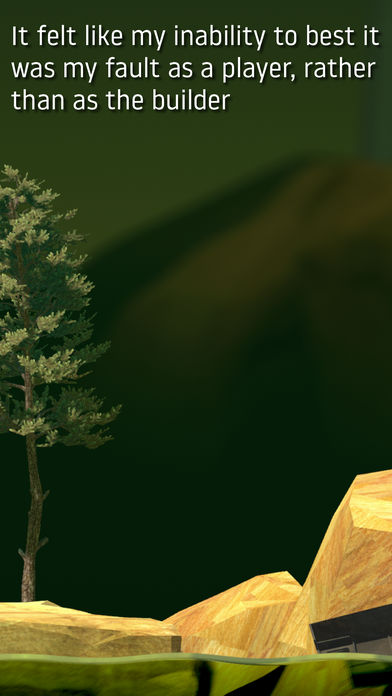 iTunes Description
A game I made
For a certain kind of person

To hurt them.

• Climb up an enormous mountain with nothing but a hammer and a pot.
• Listen as I make philosophical observations about the problem at hand.
• Between 2 and ∞ hours of agonizing gameplay, depending. The median time to finish for my playtesters was 5 hours, but the mean was closer to ∞.
• Lose all your progress, over and over.
• Feel new types of frustration you didn't know you were capable of.
Forum Thread: Getting Over It (by Bennett Foddy)
---
Glopy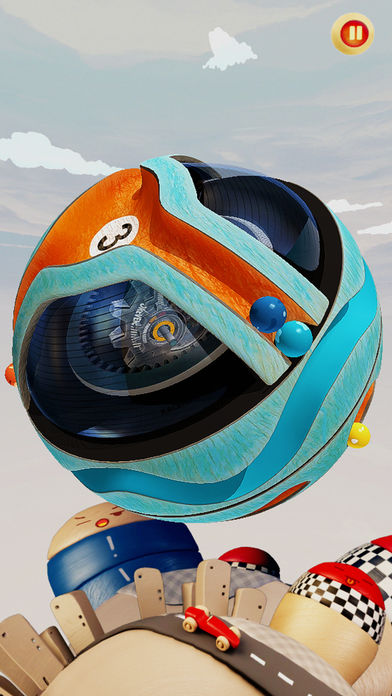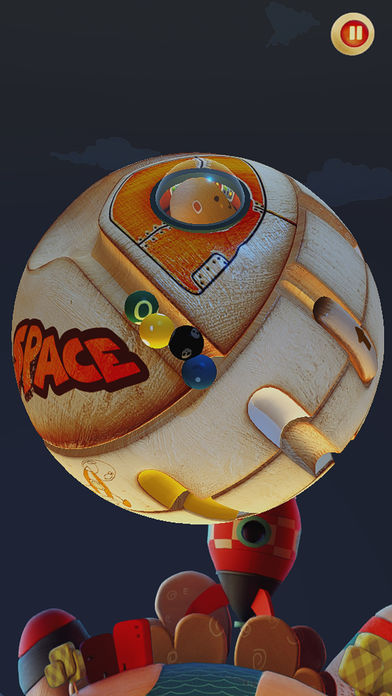 iTunes Description
New and unique puzzle and skill game comes with a different mechanics in each episode, and you'll be curious about the next glopy ball while you're playing it.

Features

*Extra ordinary game design
*Unique game mechanics
*Gyroscope physic control
*İphone X support
Forum Thread: Glopy (by Hayrullah Emre KalafatGunes)
---
Guru Gloo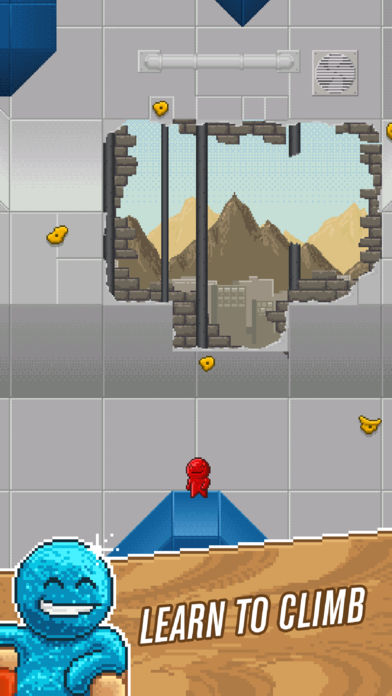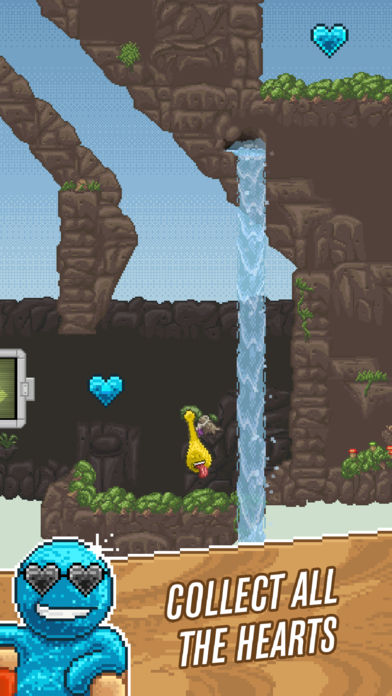 iTunes Description
GURU GLOO is a poetic game about climbing to the end of the world and finding your own meaning.

Embark on a last adventure with Gloo to learn about climbing and what it means to find your own path in life. Together with Gloo you go on a journey that takes you from the confines of a climbing gym out into lustrous mountains and lastly into the endless skies.

GURU GLOO is inspired by the old and steals from the new. It is inspired by games such as MegaMan 2, Leo's Fortune, Monument Valley, BADLAND, Shovel Knight and The Stanley Parable.

GURU GLOO is the first title from Copenhagen-based indie studio Niila Games, a team of ambitious youngsters looking to make their mark in the landscape of games.
Forum Thread: Guru Gloo: Adventure Climb (By Niila ApS)
---
Hungry Pets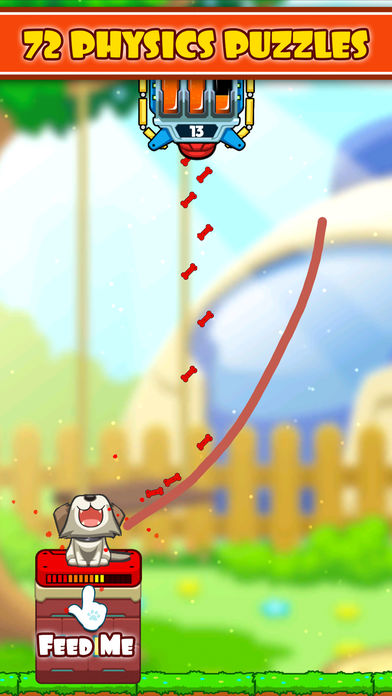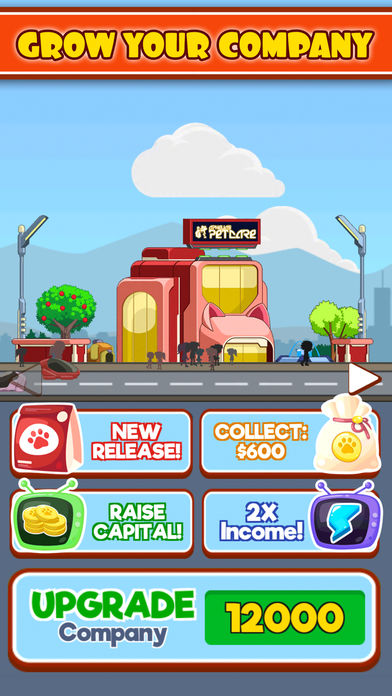 iTunes Description
Meet Aphelia Ellis, an aspiring entrepreneur trying to startup her pet care business!

Join her in this unique physics puzzle game that will challenge your logic / problem solving skills and perhaps learn something along the way in terms of what it takes to manage a pet care business!
Forum Thread: Hungry Pets (by Injoylabs)
---
It's Sockmas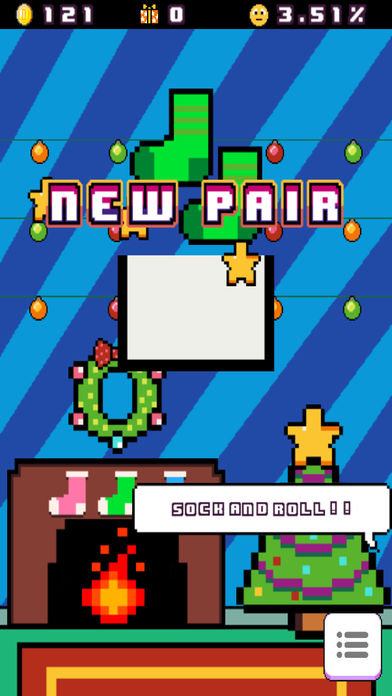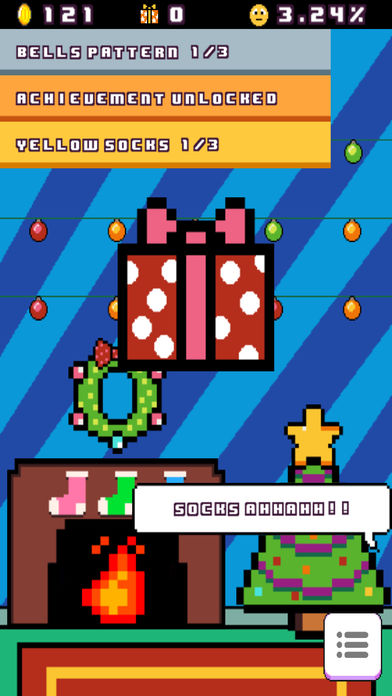 iTunes Description
Happy Sockmas Everybody!!! It's Sockmas is a game about opening presents, collecting socks and earning achievements. The more socks you collect and the more achievements you earn the happier you'll be.

Open an infinite number of Christmas presents and try to complete your sock collection
Forum Thread: It's Sockmas (By Electric Fruit)
---
Last Flip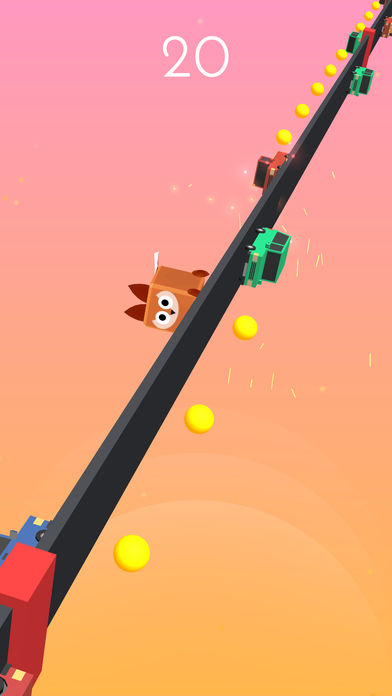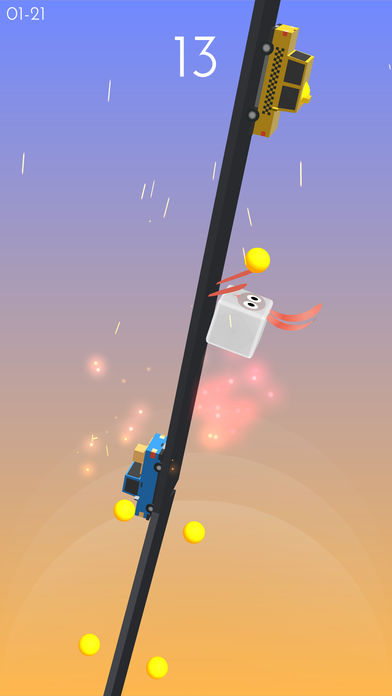 iTunes Description
Warning: "Last Flip" is a super addictive reflex game.
One mission: collect more and more coins.It is a happy and exciting time.

"Last Flip" only needs one tap to control. It is easy to learn, but can you avoid all cars? Or just happy to collect coins and forget watching out…

Beautiful sky with cute colors. More animals can be unlocked.

Please support fresh, unique and original game. Thank you.
Forum Thread: Last Flip (by YINJIAN LI)
---
The Love Boat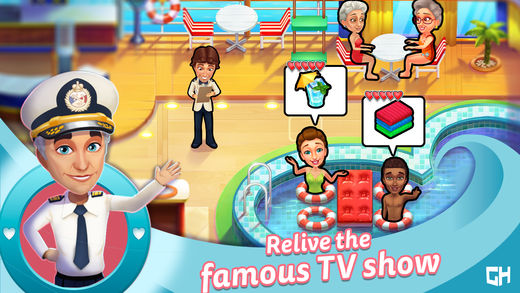 iTunes Description
Love, exciting and new… Come aboard… We're expecting you!

The Love Boat is back and better than ever! The famous TV show now has its very own time management game. Remember the days you drifted away with Captain Stubing, Julie, Gopher, Doc and Isaac? Relive those good times in this brand new GameHouse Original Story.

It's time to set course for a time management adventure! Join the crew of your favorite series and discover many hilarious and romantic stories. Are you ready to get swept away by this unforgettable trip down memory lane?

Anything is possible on the Love Boat!
Forum Thread: The Love Boat (by GameHouse)
---
MiniPix Jump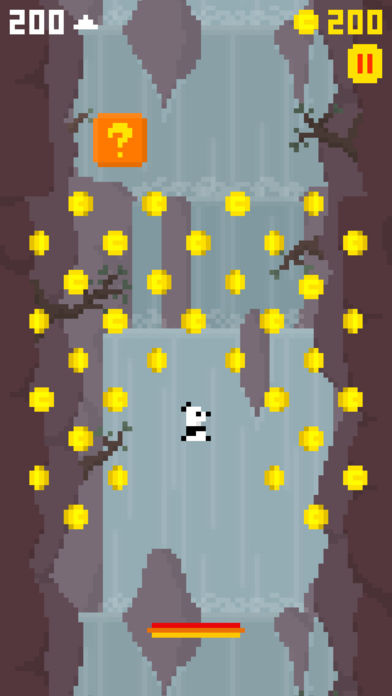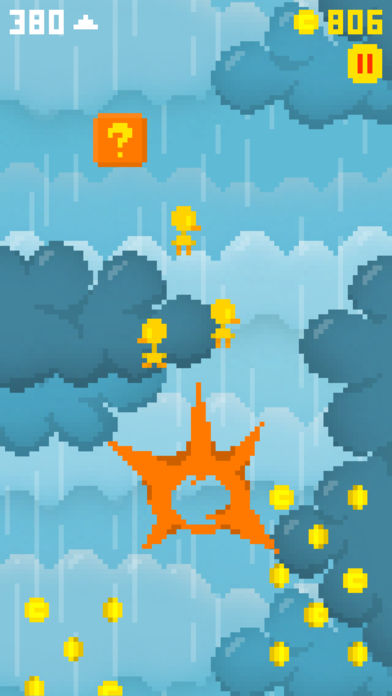 iTunes Description
Prevent your character from falling and go as high as possible in this fun, easy to handle and very, very addictive game.


Unlock more than a hundred characters! Don't forget to collect coins and take care of the obstacles that will be on your way …

Welcome to the world of this resolutely old school arcade game! Discover its colorful pixel mega atmosphere and fly away !


Ready to test a game you can not do without? MiniPix Jump is waiting for you …
Forum Thread: MiniPix Jump (by Laurent Bakowski)
---
Passpartout: Starving Artist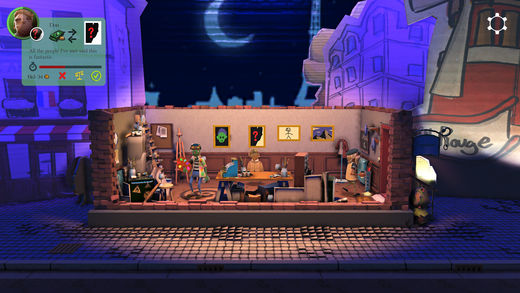 iTunes Description
Passpartout puts you into the shoes of a French artist trying to navigate the beautifully confusing art scene. Paint and sell your own art to survive your expensive wine and baguette addiction.

Features
– Paint your own masterpieces! Even you can become the next Van Gogh!
– Battle with subjectivity and try to charm a variety of self-proclaimed art connoisseurs without losing your "artistic integrity"!
– Survive your wine and baguette bills. Will your addiction to baguettes be your downfall?
– Unlock fancier galleries and customers!
– Experience the French art world through a living puppet theater!
– Includes an amazing soundtrack by our favourite groovin' dinosaurs Synkronosaurus
Forum Thread: Passpartout: Starving Artist (by Flamebait)
---
PepeLine Adventures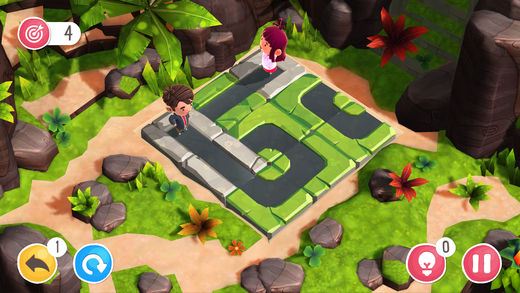 iTunes Description
Let's begin a very exciting journey to help Pepe and Line meet again. Because of the wicked witch, they have been lost in a fairy world.

PepeLine Adventures is the sequel to our hit game PepeLine and belongs to the genre of Pipeline Puzzle games. Yes, we know that there are tons of these games in the store, but PepeLine Adventures has 100% unique gameplay never seen before, plus beautiful 3D environment with 2 lovely characters (Pepe and Line).
Forum Thread: PepeLine Adventures (Sequel by Chundos Studio)
---
Portal Knights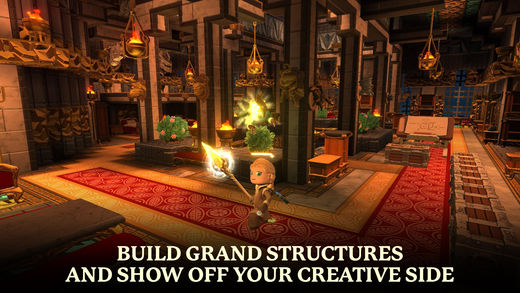 iTunes Description
Craft your adventure. Forge your hero. Become the ultimate Portal Knight!

Leave the familiar world behind and step into the fantastic unknown with Portal Knights, a cooperative 3D sandbox action-RPG! Level up your character and craft powerful gear to defeat your enemies in real-time tactical combat. Explore dozens of randomly-generated islands and restore peace to a world torn apart by The Fracture.
Forum Thread: Portal Knights (by 505 Games)
---
Reigns: Her Majesty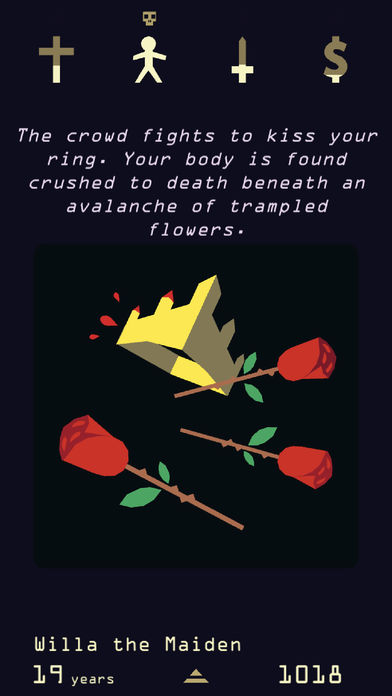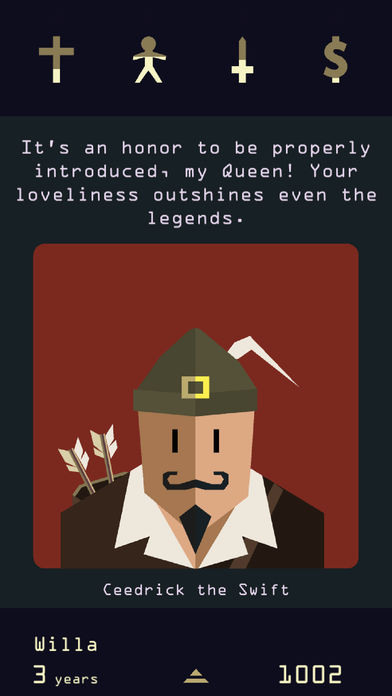 iTunes Description
Reigns: Her Majesty is the revolutionary follow-up to the smash swipe 'em up hit Reigns. A cultural renaissance has bestowed the world with a new era of knowledge and enlightenment but greed and jealousy still conspire against the benevolent queen. Outwit and outlast those that would seek to depose you and your husband by swiping left or right, making just (or unjust) decisions on all manner of royal matters. Maintain the balance between the kingdom's most powerful factions, use mystical items from your inventory, and navigate the increasingly complex politics and personal relationships of your dynasty.
Forum Thread: Reigns: Her Majesty (By Devolver Digital)
---
Riddlord: The Consequence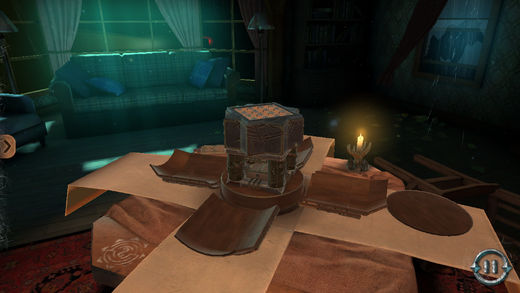 iTunes Description
Riddlord … Who is Riddlord? Why did he kidnap Spark, Jack Reed's son?
What secrets are hidden in the past of the famous serial killers hunter – Jack?
The answers to all these questions you will find in this wonderful 3D puzzle game …

Seeker, in this game you have to fight with the immense consciousness and the world of Riddlord, in which everything is connected with the thread of thought and the pattern of liquid fire appears outward. In pursuit of the lost there is nothing with which the sharp, as sword mind could not cope. The first part of the game is in front of you. You will have an amazing journey into the world of Riddlord, the world of a detective and mystic, secrets and inner alchemical transformations. You have to solve a lot of different puzzles and secrets, some will be simple, and some will make you strain your minds, even the smartest ones. After going through Jack Reed's way to the end, you immerse yourself in your own inner world, and you will come out renewed.
Forum Thread: Riddlord: The Consequence (By Amrita Studio)
---
RPG Elemental Knights R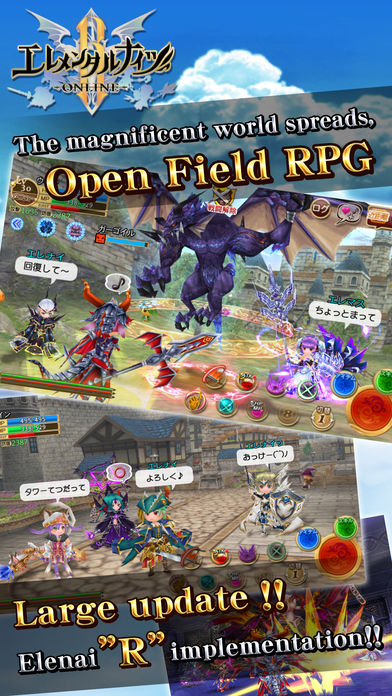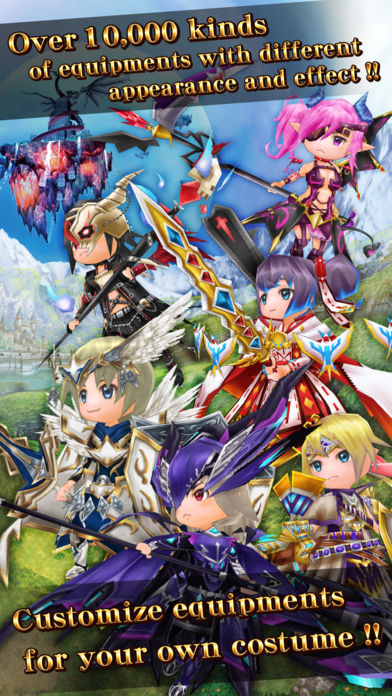 iTunes Description
Real time full 3DMMORPG played by cumulative 3 million people!
It is a fantasy RPG with magnificent scale and beautiful 3D graphics.
There are huge dragons that shake the world. And there are many powerful magic and fatal skills!
———————————————–
Raise the level of 15 or more classes, and combine skill and magic to grow your character.
Let's fight to the powerful Dragons cooperating with the world's players!
Online RPG (MMORPG) that can be played with people all over the world!
Forum Thread: RPG Elemental Knights R (by Naoki Dewa)
---
Runewards: Strategy Card Game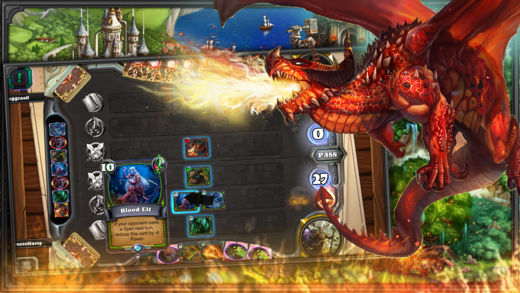 iTunes Description
Runewards is a free-to-play competitive strategy card game set in a fantasy themed world that allows players to battle one against another. Runewards is a game about strategy, about bluffing and about out-smarting your opponent.

In Runewards, players can play solo versus A.I. or other players in Unranked or Ranked Matches. Each player begins with 10 cards, containing Spells, Units and a Hero. The Player with the highest Power value at the end of the round wins.

Players can also compete in Seasonal Leagues, where reaching higher Leagues will reward the player with gifts (Chests, Cards, Gold and Runes) depending on what position they finished at the end of the Season.
Forum Thread: Runewards: Strategy Card Game (by FredBear Games)
---
Sachin Saga Cricket Champions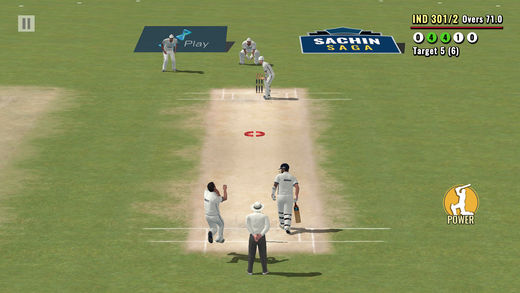 iTunes Description
Get ready to play as the legendary master blaster himself in all his glory! Hit shots the way he did, in iconic matches that he led to victory and in authentic stadiums with real-world conditions. We put you in Sachin's shoes to live and experience the cricketing adventure of god himself.

Choose from over 100 cricketers and build your dream team. Compete on the leaderboard in timed events and chase the dream to become the ultimate cricket champion and meet Sachin himself.
Forum Thread: Sachin Saga Cricket Champions (By Jet-Play)
---
Samurai of Hyuga Book 3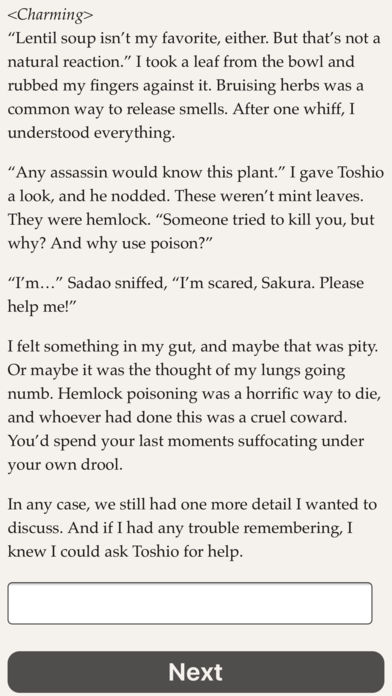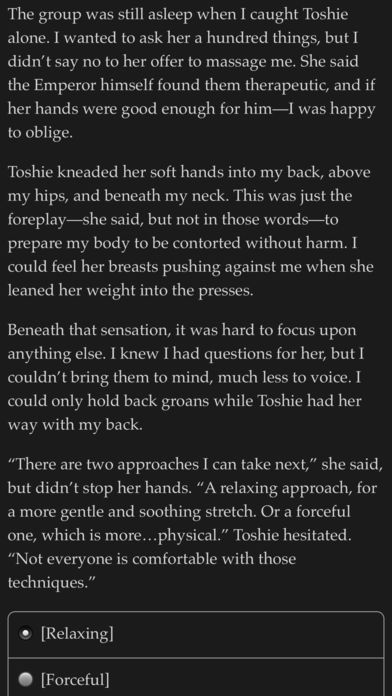 iTunes Description
Life isn't getting any easier for our favorite ronin! The journey continues in the land of silk and steel, where fantasy and reality clash and tough choices await you on every page. Get ready to prove why you're the toughest ronin around.

"Samurai of Hyuga Book 3" is the mind-shattering 225,000 sequel to your favorite interactive tale by Devon Connell, where your choices control the story. It's entirely text-based—without graphics or sound effects—and fueled by the vast, unstoppable power of your imagination.

Become the judge, jury and executioner of your peers. Walk the path of the detective, unravel a demonic mystery—or be consumed by it! Face your past and fight for your future as the student becomes the teacher. Discover the line between lover and monster, and be prepared to cross it.
Forum Thread: Samurai of Hyuga Book 3 (by Hosted Games LLC)
---
Score 16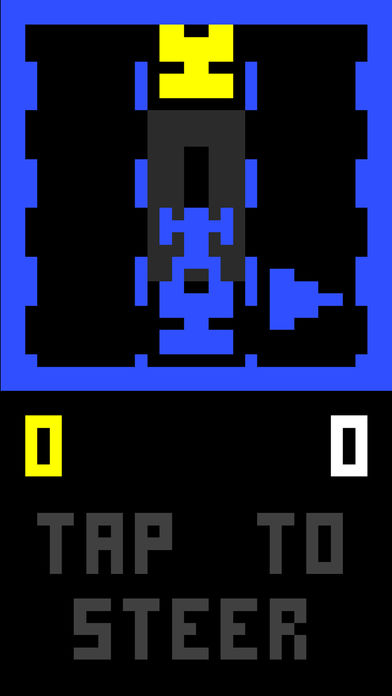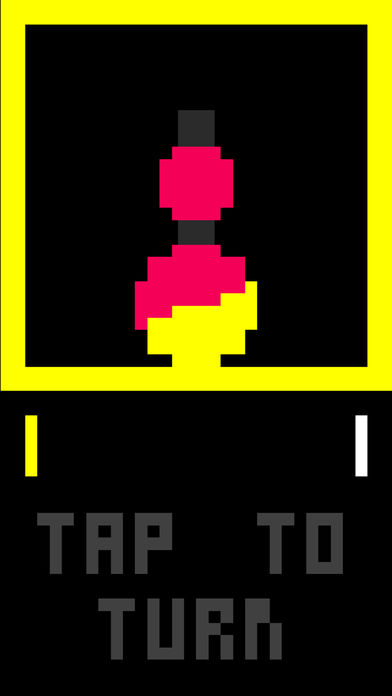 iTunes Description
Score 16 is a retro style game mashup.
Try your skills in 16 different games.
Score 16 points or more to unlock exciting new games.
Smooth and beautifully animated classic games await you.
Can you unlock them all?
Forum Thread: Score 16 (by Pawel Delimata)
---
Shuyan Saga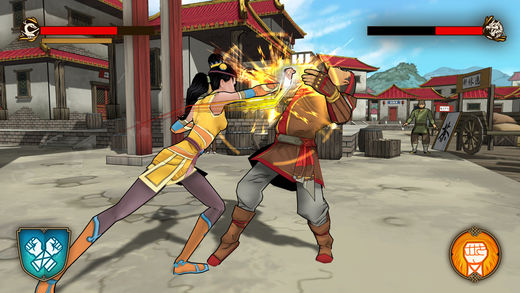 iTunes Description
Shuyan Saga™ is a graphic novel series where action scenes come alive in 3D combat gameplay. Set in an ancient Chinese martial arts fantasy universe, you embark on a life-changing journey as Shuyan — a princess fed-up with her constricted and pampered life — to become a true disciple of kung fu and stop the evil Guer horde from destroying the Five Kingdoms.
Forum Thread: Shuyan Saga (By Lofty Sky Entertainment)
---
Sir Vival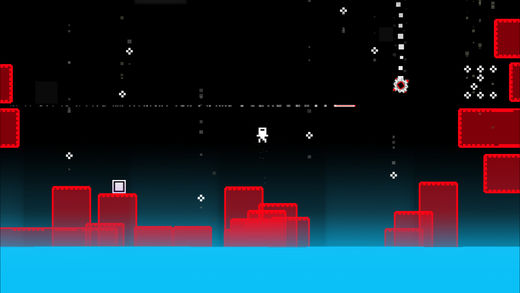 iTunes Description
Buckle up and get ready for some serious Retro Arcade Action!
Guide your Pixel Hero "Sir Vival" and see how long you can stay alive, not long would be our guess. Travel through the underground portals in search for those shiny stars, they may well come in handy.

Jump, Slide, Shoot & Fly, but most of all…
Do something or die!
Forum Thread: Sir Vival – Do Something or Die! ( RisingHigh Studio )
---
Spider Ball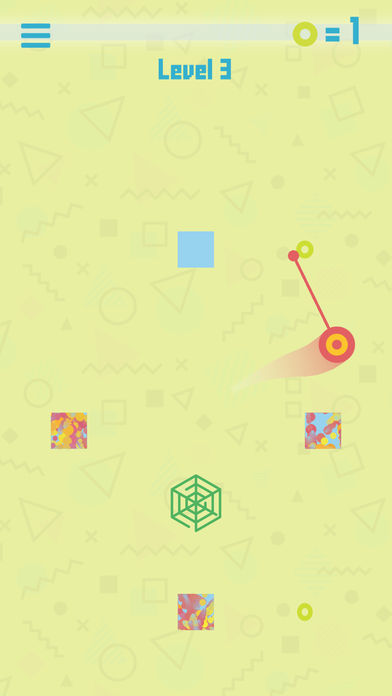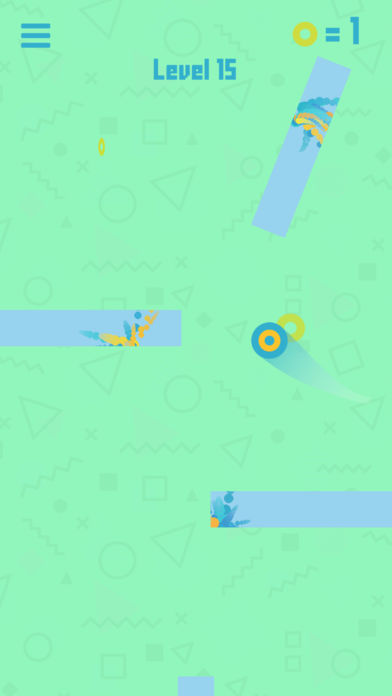 iTunes Description
Aim, hook and swing your way to the top. Can you make it? Come and play this most fun and challenging arcade game!

Features:
* Unique gameplay mechanic – challenging and addictive!
* Very simple control – only needs one hand one finger to play!
* 45+ elaborately design levels, more levels will be added in future update!
* Compare your score with friends.
* 42+ different funny balls to be unlocked.
* Arcade and Endless gameplay mode.
Forum Thread: Spider Ball (by YE ZHIXIONG)
---
Streets of Rage Classic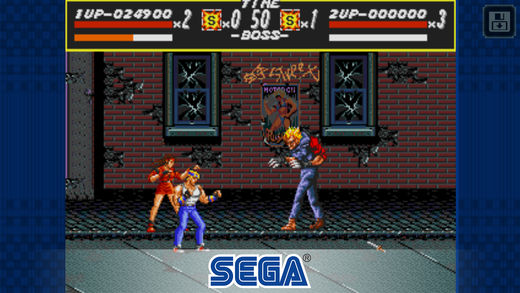 iTunes Description
One of SEGA's all-time greats, Streets of Rage is now available on mobile! Play free and rediscover this ground-breaking beat-'em up.

Three cops, a city on the edge, and a crime lord known only as Mr. X – welcome to one of the all-time SEGA greats. Arm yourself with knives, bottles, and drainpipes and battle through eight thug-infested urban environments to bring order to the city. Relentless, explosive, and addictive as hell – Streets of Rage is the grand-daddy of beat-'em-ups!

Streets of Rage joins the ever-increasing line-up of 'SEGA Forever', a treasure trove of free SEGA console classics brought back to life on mobile!
Forum Thread: Streets of Rage Classic (By SEGA)
---
Super Donuts!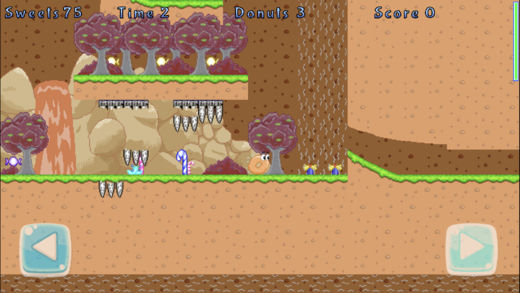 iTunes Description
Super Donuts is a Platformer without a jump button! Taking inspiration from the all time greats in the genre!

Collect sweets as you travel around the world of Sweetzerland in search of the Baby Donuts! Try out various power ups including Giant! Super Sprinkles, Sticky, Bounce and more!

Over 40 levels of increasing challenge will put your gaming skills to the test! There's plenty of hidden secrets too!

See if you can get 100% Complete to unlock something super special!
Forum Thread: Super Donuts! (by RetroBreak Games)
---
Tales of Inca: Lost Land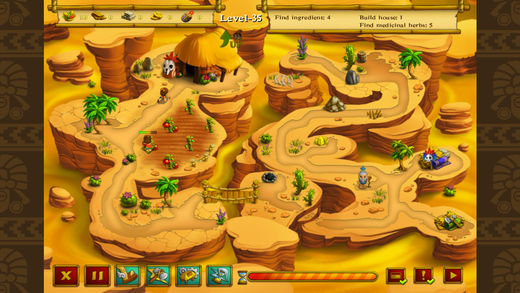 iTunes Description
Explore an unknown country with your Incas and find lost paths through forests, deserts and mountains!
Capture islands, marshes and volcanic landscapes to get closer to their goal.
Imagine challenges such as dragons, monsters, or highwaymen, provide enough water for your fields, and light beacons to show the Incas the way.
Take care of your raw materials so that there is no lack of wood or stone.
Use the shamans to master even the most tricky tasks, with a little magic for blossoming landscapes, bubbling fountains, or the healing of the sacred tree.
Spend enjoyable hours with "Tales of Inca – Lost Land"!
Forum Thread: Tales of Inca: Lost Land (by Runesoft)
---
Timber West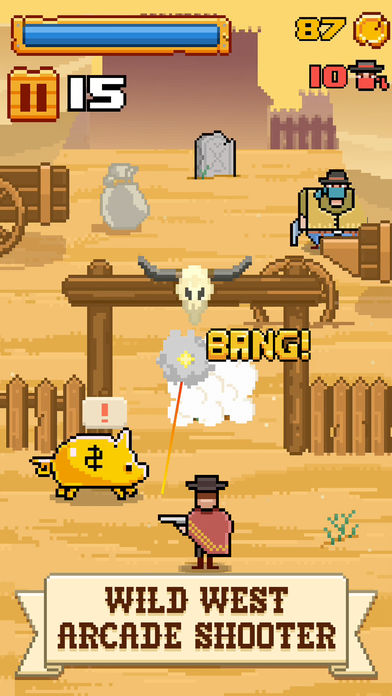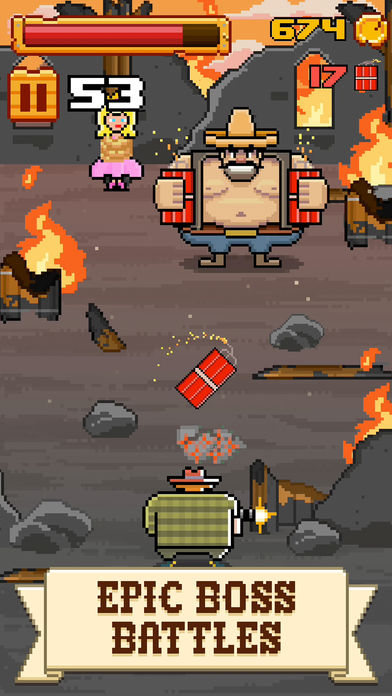 iTunes Description
Wild West shooter from creators of Timberman!

So many outlaws out there, let's teach them a lesson…
Timber West is a fast paced arcade game with unique one touch shooting mechanics.
Press, hold and release to shoot. Use guns, shotguns, miniguns, bows and tomahawks.
Visit little western towns, indian villages, abandoned mines and canions.
Pass all the levels, defeat ugly boss and rescue beautiful princess.
To become a sheriff you need to be really fast and well equipped. Are you fast enough?

Full iPhone X support – have even more fun on bigger screen!
Forum Thread: Timber West (by DIGITAL MELODY GAMES)
---
Twin Heroes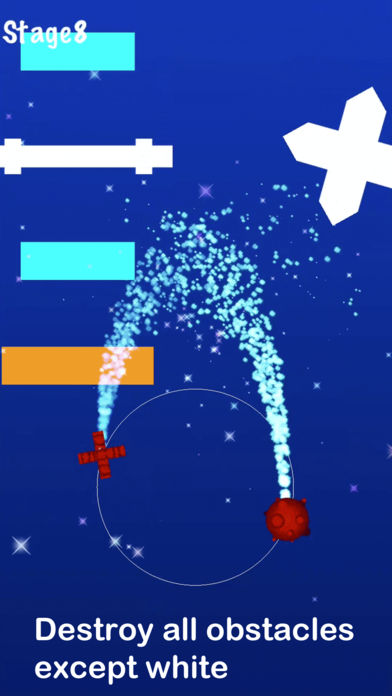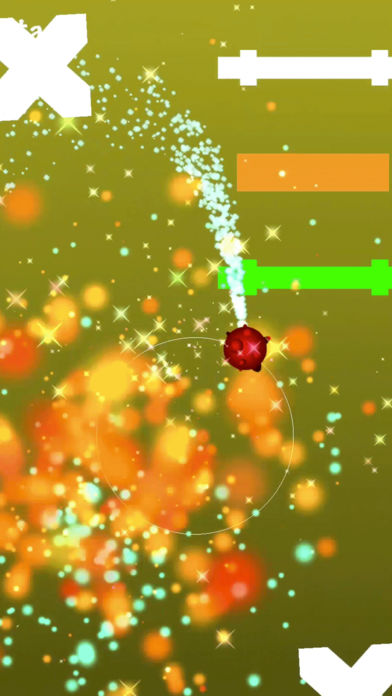 iTunes Description
Twin Heroes is a game that destroys all obstacles falling from above.

* How to play
1. Destroy all obstacles except white.
2. Tap the right side of the device to rotate the hero clockwise.
3. Tap the left side of the device to rotate the hero in a counterclockwise direction.
4. The important thing is timing. Tap boldly.
Forum Thread: Twin Heroes (by Mpeople Inc.)
---
The Uncertain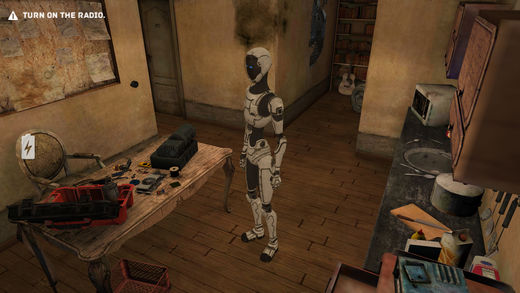 iTunes Description
Imagine making moral choices in a world devoid of morality. Logic rules this world, and every decision is just a set of zeros and ones. Most concepts take a whole new meaning, and some get completely abolished. Luckily reasonable beings, even if not human, always have a choice.

In the first episode you see it from the perspective of an engineering robot RT-217NP, who seems to be very curious about the human race, long extinct in wasting wars. Experience the mysterious vibe of each of carefully explored locations. Test your skills, solving diverse puzzles. Make fateful decisions and discuss intriguing matters to find out the whole truth being kept from you.
Forum Thread: The Uncertain (By HYPETRAIN DIGITAL)
---
VEmpire – The King of Darkness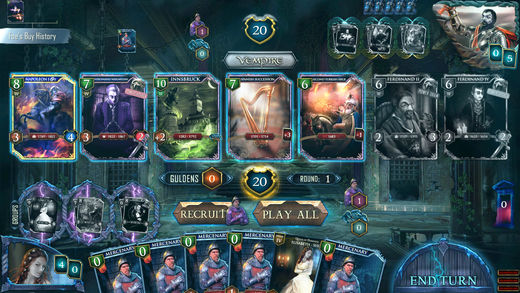 iTunes Description
VEmpire – The Kings of Darkness is a vampire themed digital deck-building game, inspired by one of history's most influential royal dynasties – the house of Habsburg.
Imagine: The resurgence of the Habsburg rulers as terrific vampires!

It not only offers amazing art and a strong atmosphere but also a truly unique game-design with fresh mechanics that have been tested and balanced over the last 4 years!
We believe that a game created with dedication and passion has the power to bring back some 'fire' into the big store. We are extremely grateful for all the love of our followers and players, without them we would not have made it that far.

VEmpire is an honest & complete product, 100% Pay2Win free!
There are no micro-transactions or payments within the game & there never will be!
Forum Thread: VEmpire-The Kings of Darkness (By Wolfgang Lueger)
---
Wacky Drones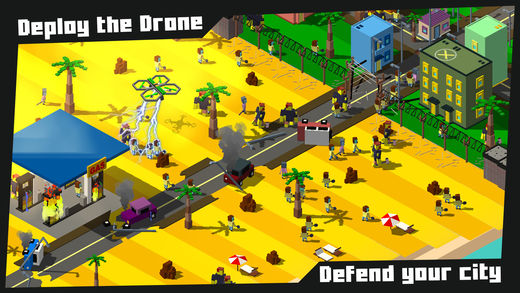 iTunes Description
Drones vs Zombies is a crazy survival game. The zombies have surrounded your city!

Unfortunately, armed supplies have run out and only with drones the city can be defended.

You will control a drone and surprise the incoming zombies;

– Drop grenades over their brainless heads.
– Toast them with the best drone guns, laser or flames.
– Drop bombs as decoys and if nothing else works, activate the electrocution shield.
Forum Thread: Wacky Drones (by Joao Polido)
---
Word Invaders!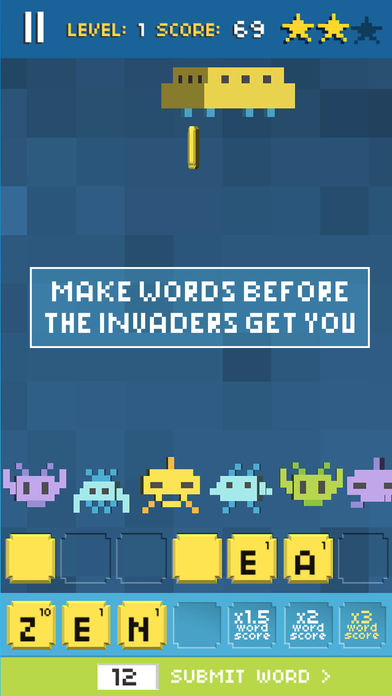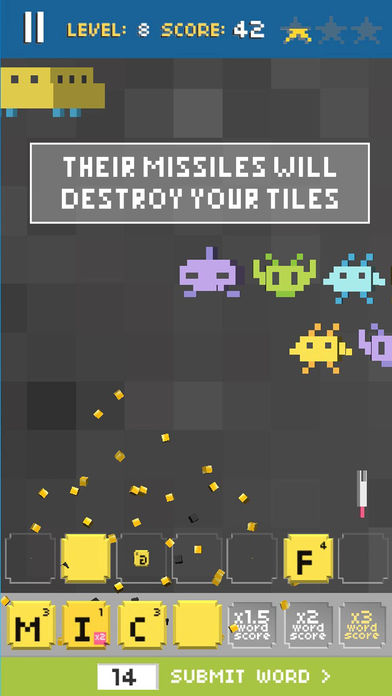 iTunes Description
Make words before the invaders destroy your tiles. Think quick to unlock special tiles and bonuses, challenge nasty bosses and test your vocabulary in this challenging and addictive arcade word game.

If you're a fan of Words with Friends or Scrabble you're going to love word invaders. The scoring is surprisingly familiar but the game play is from another planet. It's a frenzied word-lovers delight with 30 levels of dictionary busting fun.
Forum Thread: Word Invaders! (By DreamWalk Mobile)
---
Xmas Santa Mad Sleigh Run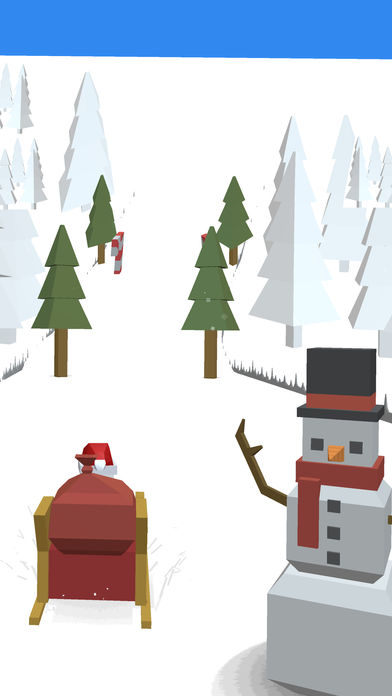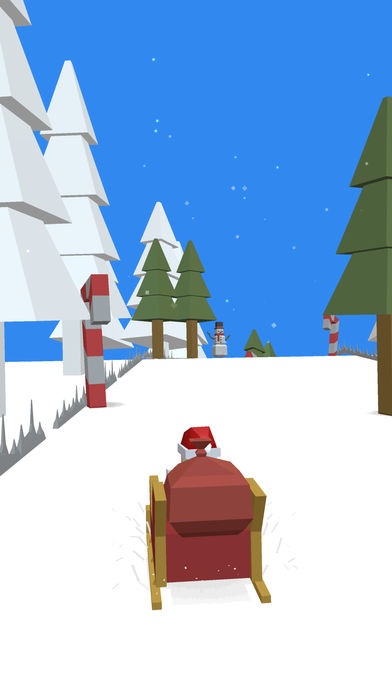 iTunes Description
The fastest Santa Sleigh ride on earth! Slide down the mountain and avoid the trees!

X-mas Santa Mad Sleigh Run, is an easy to play arcade game.
Just drag your finger left and right to move Santa.

Watch-out for the Trees, Snowman and huge Candy Cane
as you slide down the mountain.
Forum Thread: Xmas Santa Mad Sleigh Run (by Wildbeep)
---