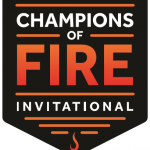 Amazon's been going pretty deep into gaming over the last few years be it through mobile or pc games. This weekend saw Amazon's Champions of Fire take place in New York City. Unlike other esports events, this one was focussed on casual games and aimed to make competitive gaming more accessible overall. Yassuo was crowned champion at the event. He went home with a large portion of the $50,000 prizepool for the event. Watch a trailer for the event below:
Yassuo finally won and was crowned Champion of Fire after beating Hafu. There were also charity games that had Hafu face off against R3hab in Beat Fever, Hafu take on Mario Ho in Dancing Line among others. The following games were featured at the event:
Sonic Forces Speed Battle
Beat Fever
Minion Rush
Real Racing 3
Flappy Birds Family
Pac-Man 256
Disney Crossy Road
Cooking Craze
Beach Buggy Racing
Dancing Line
If you missed the event, you can catch highlights on the Amazon App Store Twitch channel here. It has been interesting seeing more and more takes from different big brands on mobile esports. The choice of games is no doubt helping Champions of Fire reach a larger audience.