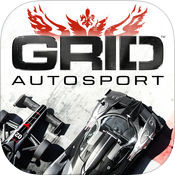 We have been super anxious for Feral Interactive's mobile port of the hit 2014 console and PC racing game GRID Autosport from Codemasters ever since they announced it back in March. Following lots of updates on the game's progress during the year including new trailers and a livestream of the game on Twitch earlier this week, we finally learned just yesterday when GRID Autosport would be officially releasing to the world: This Monday, November 27th. EXCEPT, apparently, if you live in New Zealand as the game has already appeared in that region as of today. Weird!
Soft launches are a normal part of a mobile game release nowadays, but typically they're for free to play and/or online connected games so that developers can tweak the game in a live environment before releasing more broadly and those soft launches typically take place weeks, months, and sometimes years in advance so as to give the game enough time to get to where it needs to be. So I'm not so sure this is actually an intended soft launch seeing as GRID is a paid title, doesn't really have any persistent online connectivity or social features, and it's already set to release in just a couple of days. Perhaps it's just an early bonus for the New Zealand folks? Or someone at Feral got a little too excited and mashed the release button on accident? Or perhaps they simply want a couple of days to see how things go in a live environment before the full launch on Monday?
Whatever the case, if you're in New Zealand then have yourself an extra nice weekend and grab GRID Autosport right now with the link below. If you aren't actually in NZ then I'd suggest just being patient and waiting for it to release in your own region on Monday (or perhaps sometime on Sunday) as that would probably be a lot easier in the long run. However, if you just CAN'T wait and have an NZ account with credit on it, our motto around TouchArcade has always been "If it feels good, do it!" And as always you can join in on some discussion about GRID Autosport in our forums.
New Zealand App Store Link: GRID™ Autosport, $14.99 (By Feral Interactive Ltd)