Gather 'round children as we present a list of the best new iOS games of the past 7 days. And, like always, we've got a stacked list this week with more awesome looking games than anybody reasonably has time for. The literally years in development, almost mythical 7 Wonders has finally arrived, two different PUBG-likes from NetEase battle it out with Rules of Survival and Knives Out, and both RPGolf and Beat Street are some of the most fun I've had in a long time based on my brief experiences with them. Oh, and Shadow Fight 3 is set to arrive sometime in the next day. Too. Many. Games. Folks. So check out the full list below and let us know in the comments which games you're most excited about this week.
---
AdVenture Communist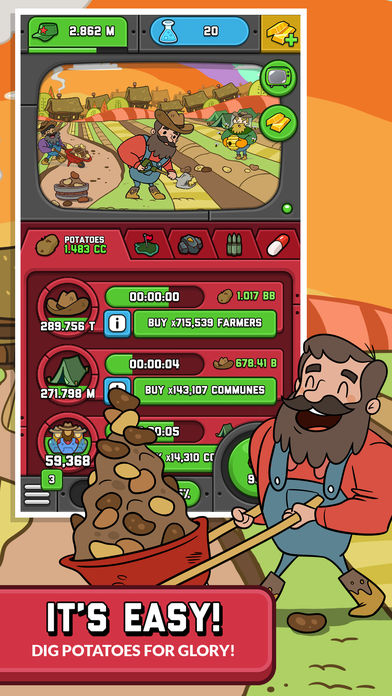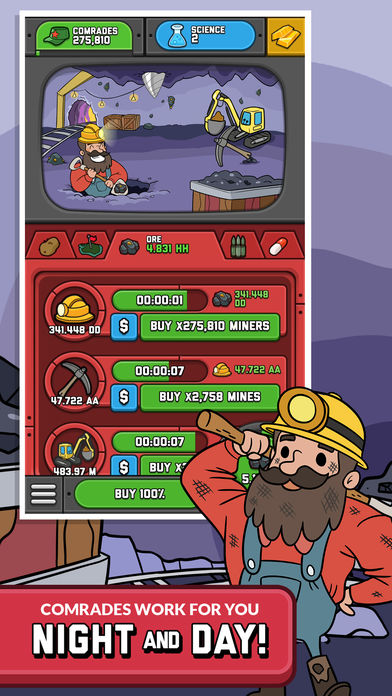 iTunes Description
Welcome Comrade, to AdVenture Communist! Best clicky idle game ever made by human beings, probably! Become glorious leader of your own Communist State, and gather resources to build ultimate super power. Dig potatoes, research experimental upgrades, and make efficient all the means of production to raise to highest ranks.

Are you seeing a few red flags? That is good thing! AdVenture Communist features State Approved Communist jokings! Because jokes about Communism aren't funny unless everyone gets them. And when you are getting tired, take break! Communist State keeps producing while you're gone. Though it will miss you terribly!

There are medals to earn! Tasks to delegate! Strangely addictive progress bars to watch go zippy zappy. It's everything you've ever wanted in a Communism Simulator! Play AdVenture Communist today! Is mandatory government prescribed FUN!
Forum Thread: AdVenture Communist (By Kongregate)
---
The Alchemist Code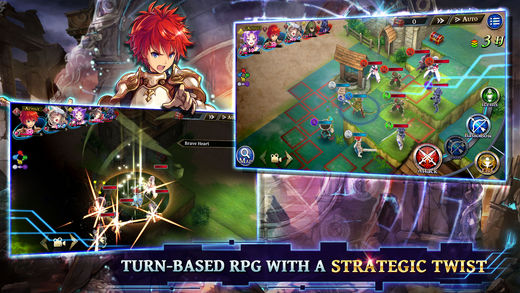 iTunes Description
The pinnacle of Japanese Mobile Strategy RPGs enjoyed by millions in Japan, The Alchemist Code brings forth an enjoyable mix of genuine tactical elements and a plethora of high quality content – from intense 3D animations to stunning anime-styled cutscenes as well as superb music and voice acting!

Play your cards right – master the arcane power of Alchemy and alter the fate of the world!
Forum Thread: The Alchemist Code (By gumi Inc.)
---
ARcade Plane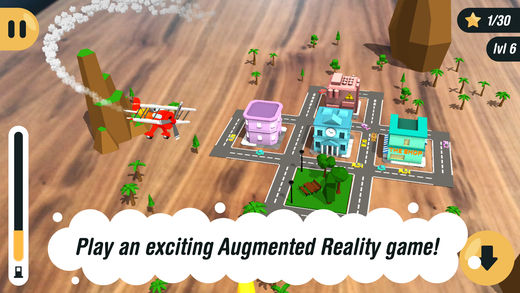 iTunes Description
Fly around your room, around the parking spot or playground. Collect stars to fill the fuel tank, pass as many levels as possible. The more levels you pass – the bigger your city is. How many citizens will join you?

Simple one-touch gameplay in AR environment gives tons of fun! Unlock all the planes, collect income directly from your city and become the greatest flying mayor in the world!
Forum Thread: ARcade Plane (by DIGITAL MELODY GAMES)
---
Beat Street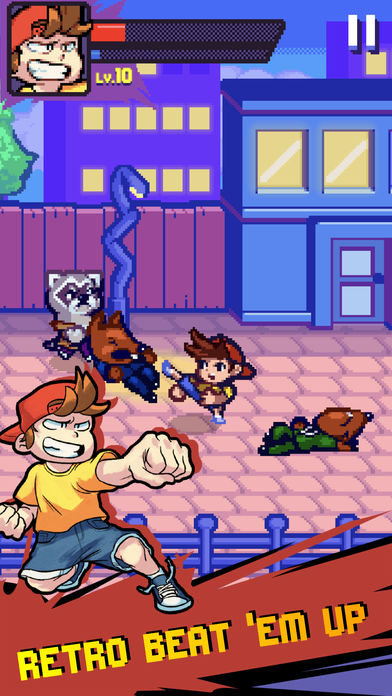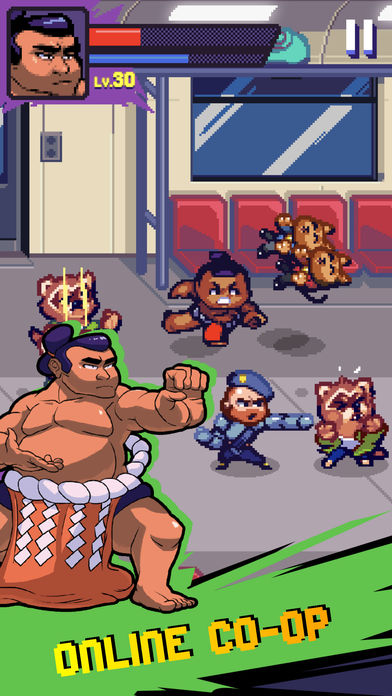 iTunes Description
Beat Street is the first beat 'em up with intuitive single touch controls and is a love letter to the 90s beat 'em up genre!

Evil gangs are terrorizing Toko City and the citizens need your help! Fight your way through hordes of enemies and become the new hero in town.
Forum Thread: Beat Street (By Lucky Kat Studios)
---
Blast Rush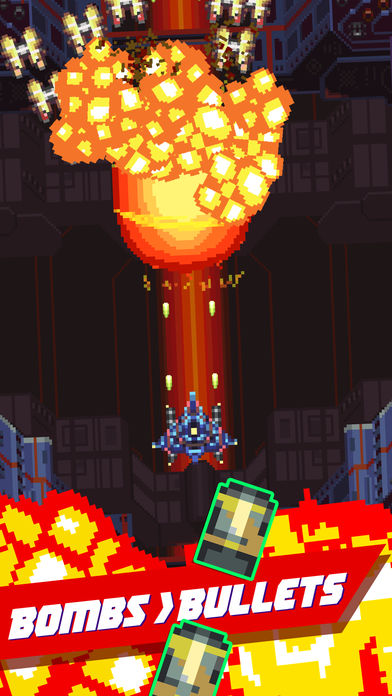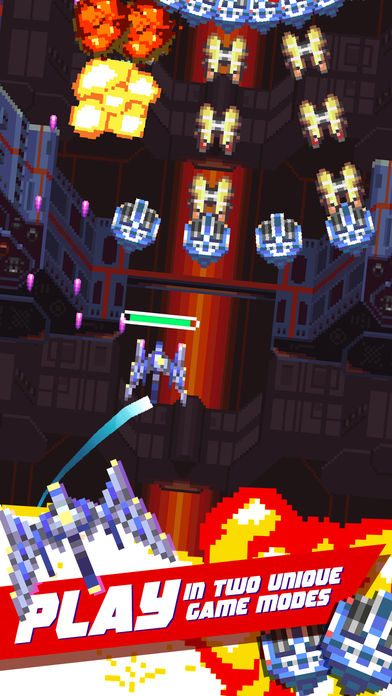 iTunes Description
Ever play a shoot-em-up and wished for more bombs to escape tight spots? Wish no more in Blast Rush!

The core of the enemy mothership is destroyed and reinforcements are approaching fast, but your guns are overheated and weak. You can't shoot your way out, but you can BLAST your way out!

Feel empowered with infinite screen-clearing explosives, then take on increasingly complex waves of enemy drones and RUSH to victory!
Forum Thread: Blast Rush (By Bipedal Dog)
---
Brave Hand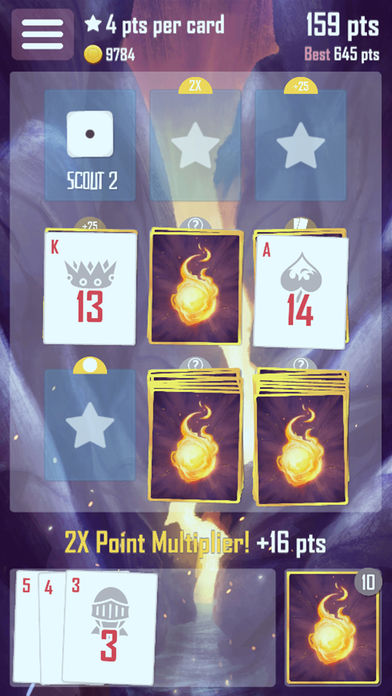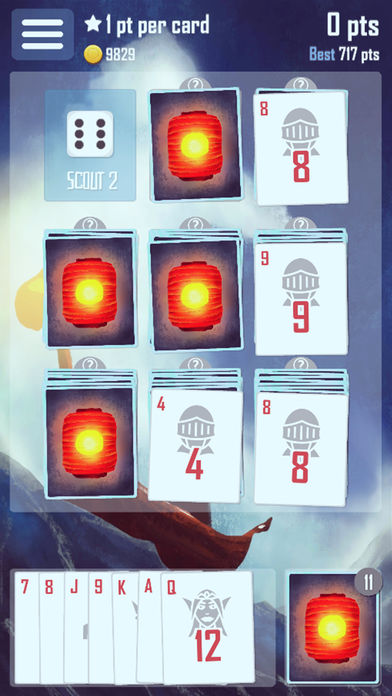 iTunes Description
You've landed on a mysterious Island and unearthed a long forgotten card game. As you play, you begin to unravel clues to its origin, strategy, and hidden powers. Are you brave enough to push on and discover all of its secrets?

Brave Hand is an original single-player card game about pushing your luck. Beautifully simple yet deeply strategic. As you play, you unlock the story of the Wanderer and the Guardian, depicted across 16 gorgeous hand-painted themes. An elegant design that combines the simplicity of classic card games like War, and the strategy of collectible card games.
Forum Thread: Brave Hand (by Heart Shaped Games LLC)
---
Catan Universe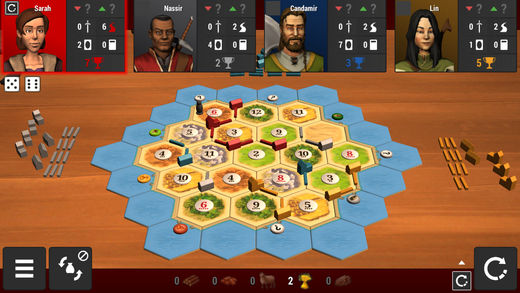 iTunes Description
After a long, difficult journey, you have reached the coast of an unknown island! Yet other explorers have also landed on Catan: The competition for settlement has begun!

Build roads and cities, negotiate skillfully and become ruler of Catan!

Go on a journey to the Catan universe, and enter into exciting duels against players from all over the world. The board game classic and the Catan card game bring a real table top feeling to your screen, with brand new graphics.
Forum Thread: Catan Universe (by USM)
---
Corporate Salmon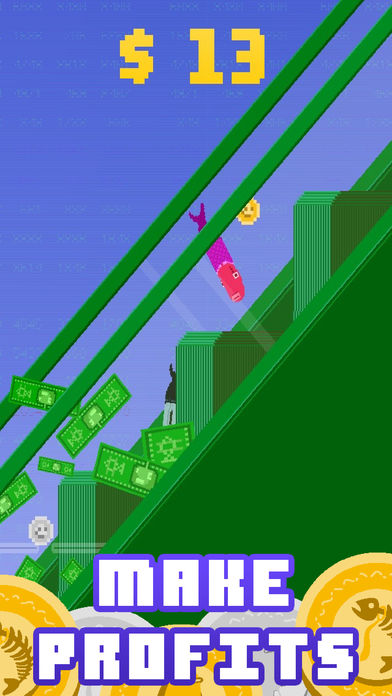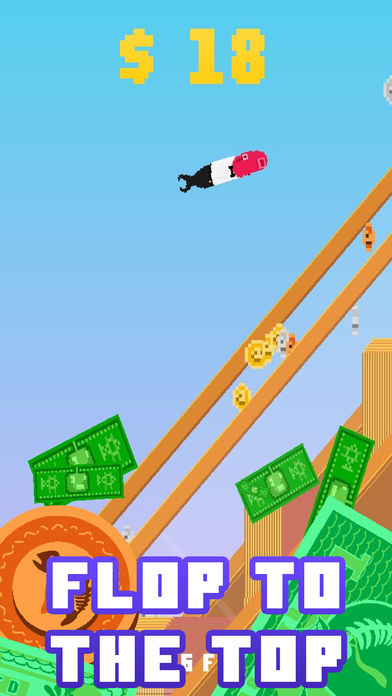 iTunes Description
Flop to the top of a fishy financial escalator in Corporate Salmon!

Employees must collect coins, avoid slippery staff, pick up power-ups and jump on profit lines, all while leaping from step to step!

For those who fall off and get fired, they can visit Suit Yourself and grab something a little more stylish to return to work with.

Can you become the boss of Fall Street?
Forum Thread: Corporate Salmon (By Alexander Johansson)
---
Darts!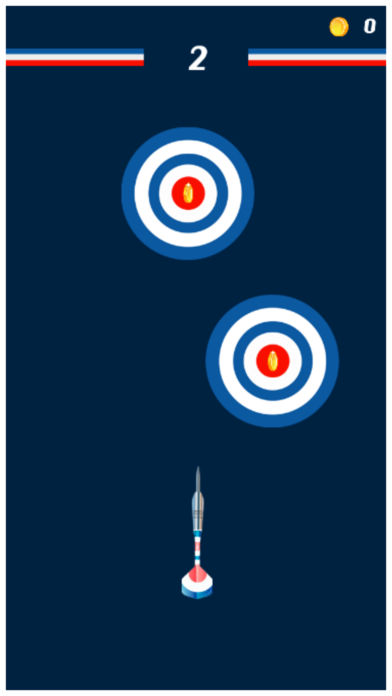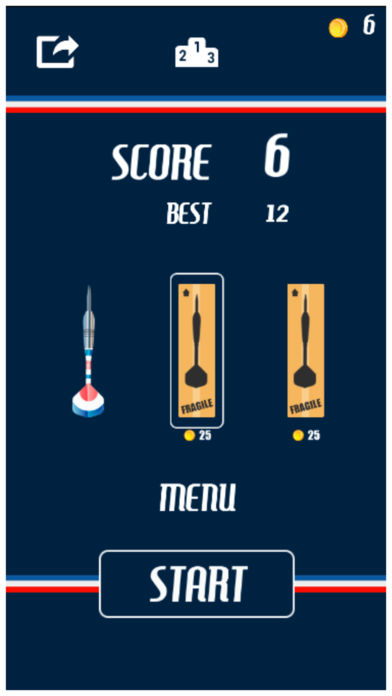 iTunes Description
Darts! is a very challenge game that will give you much fun!
Compete with global darts players and try to be the number one darts champion!

How to play:

Tap to throw darts in the targets.
Forum Thread: Darts! (By AstrologicMedia)
---
Final Guardian 2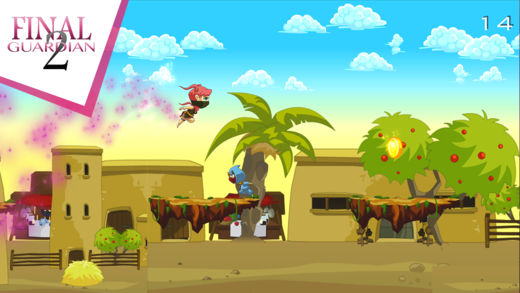 iTunes Description
Take the role of Abigail the Final Guardian of the secret realm in this unique and challenging autorunner.

Your mission as the Final Guardian is to find and return the treasures back to there rightful place. Restoring balance to this magical land.
Forum Thread: Final Guardian 2 (by M9 Packaging Ltd)
---
Inside Pete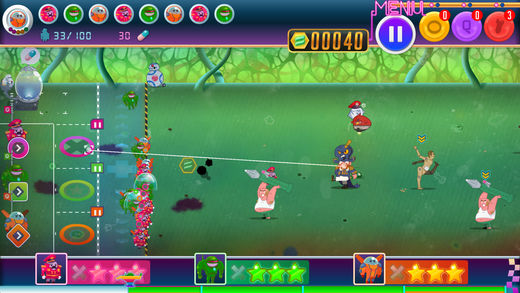 iTunes Description
You really can polish a turd. Dive deep into the ever expanding body of a middle aged man and create a microscopic army of clones to clean up a less than healthy body from the inside.

Conquer a colourful range of organisms in this strategic game with real-time action. Find a balance between building units, battle tactics and resource management.

Grow your own power-ups, exchange gathered DNA for upgrades, LOTS of upgrades, and use Doc's tips and tricks to your advantage. But mostly, crush, kill and destroy with your army of clones.
Forum Thread: Inside Pete (By Sector 32)
---
Jean's Boutique 3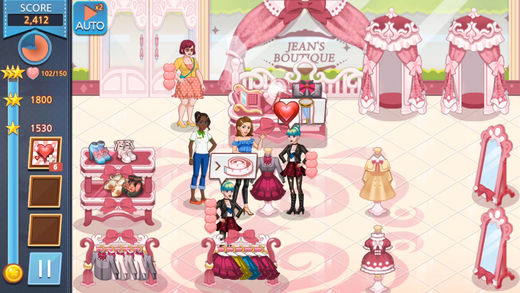 iTunes Description
Run your own boutique!
Dress up Jean from your favorite hairs, clothes, and shoes.
Upgrade boutique and hire employees.

Story modes
– Total 200 levels, 5 unique locations with 40 levels each, 9 unique customer types.
– 5 unique locations with 5 types of services.

4 mini games
– Enjoy fun 4 part time jobs including match 3 puzzle game.
Forum Thread: Jean's Boutique 3 (by AFEEL, Inc)
---
Knightfall: Rivals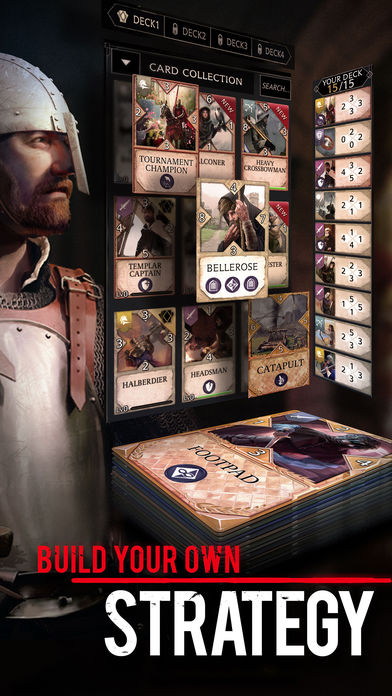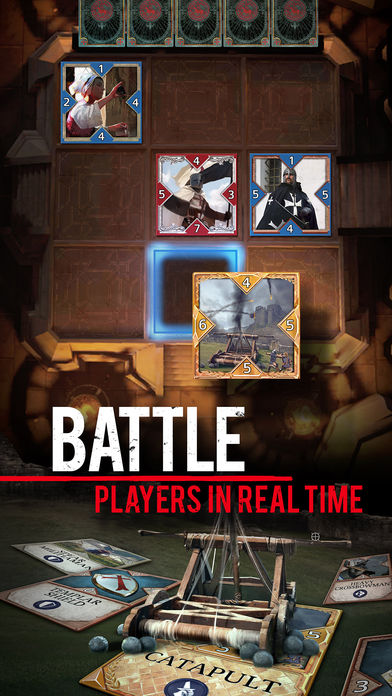 iTunes Description
Knightfall: Rivals is a free-to-play card-collecting game in which you must unlock and collect hundreds of unique cards. Build your own strategic deck and challenge other players in full 3D real-time battles. Compete in casual mode or scale the ranks of the Templar order and climb the ever-changing leaderboard rankings.

Old Allies and New Foes.

The Crusades have come to an end, and after years of fighting in the Holy Land, the Knights Templar have returned to Paris, their home. There, they find themselves drawn into a new kind war, a power struggle that threatens to destroy their pious order.
Forum Thread: Knightfall: Rivals (by A&E Television Networks Mobile)
---
Knives Out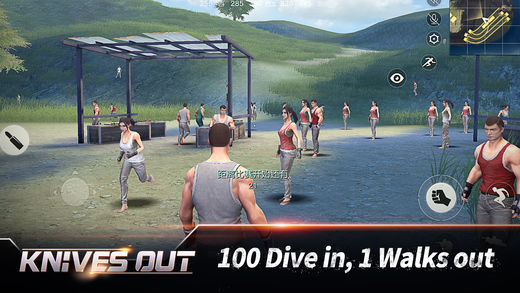 iTunes Description
KNIVES OUT! You are the long ranger in the 6400m*6400m battle royale arena. 100 warriors dive in the battle, but only 1 can walk out! Chasing, Firing, or Dying! Are you ready to draw your knives out?

【100 Dive in, 1 Walks out】
100 players are scattered in the 6400m*6400m deserted area. Explore various places, collect weapons, aim your enemies, and pull the trigger. Remember, the last one, the winning one.

【Survive by Any Ways Necessary】
Ambush or Assault. Snipe or Charge. Wait or Outflank. It's all up to you. There is only one single goal: to survive by hook or by crook!
Forum Thread: Knives Out (By NetEase Games)
---
Lineage 2: Revolution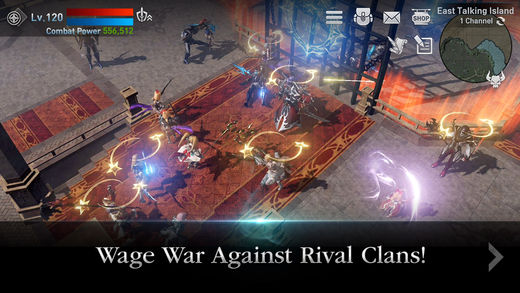 iTunes Description
Venture into a breathtaking new fantasy world with stunning visuals powered by the Unreal Engine 4. Experience large scale, open-world combat where up to 200 players can battle in real time on a single screen! Party up with strangers or form clans with friends to conquer epic raid dungeons, take down fearsome boss monsters, or compete with thousands of other players around the world in competitive battles.

Lineage 2: Revolution is a groundbreaking, new online role-playing game that brings top-quality visuals, a massive open-world, and large-scale PvP battles to life on mobile devices. Players can finally experience what it truly means to have a gorgeous, fully-featured, persistent world MMORPG that can be enjoyed alongside millions around the world, all within the palm of your hands!
Forum Thread: Lineage 2: Revolution (By Netmarble Games Corp.)
---
Lord of Summoners – Genesis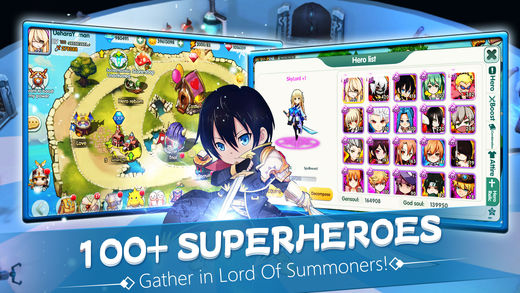 iTunes Description
Attention manga fans! Amazing RPG game comes to the store now! Join us with millions of players, summon your heroes, raise a guild, experience marriages, and fight in this epic world!

[Manga Style]
Bling ~ Bling ~ Bling ~
Enjoy the Manga style game with stunning graphics!

[Supereme Heroes Collection]
Hundreds of different heroes available! Customize with awesome oufits!
Collect and empower your heroes as many as you want to assemble the greatest team!
Forum Thread: Lord of Summoners-Genesis (by Ling Jiang)
---
Mighty Battles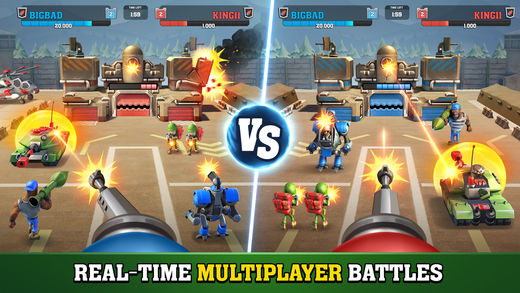 iTunes Description
Who's the Mightiest?
Shoot, Deploy & Destroy in Real-time 1v1 Battles!

YOUR MISSION
As always, Commander, your mission will be to DESTROY ENEMY BASES! You'll need to SHOOT down advancing attacks, DEPLOY waves of special, battle-ready Units, and use all your skill and strategy to DESTROY the opposing Base!

BUILD YOUR SQUAD
Build a SQUAD of awesome UNITS to lead into battle! Collect 40 different SOLDIERS, VEHICLES, WEAPONS and BASE DEFENSES!
Forum Thread: Mighty Battles (by Hothead Games Inc.)
---
Ocmo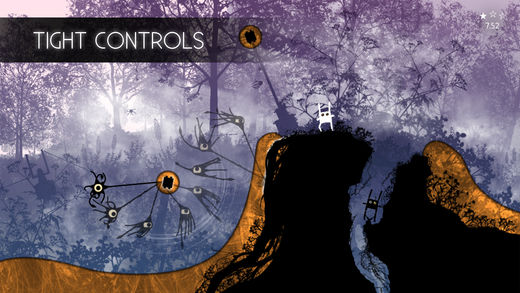 iTunes Description
Ocmo is an award winning ninja rope platformer that challenges even hardcore gamers. Fluid movement, physics based gameplay and tight controls create unique sense of freedom and flow.

Survive the 80 dangerous levels including secrets and boss fights. Set new records and share speedrunning videos. Swing with tentacles through the levels using momentum to your advantage. Eat rabbits and discover the world. You are the monster of the forest.
Forum Thread: Ocmo (By Team Ocmo)
---
RPGolf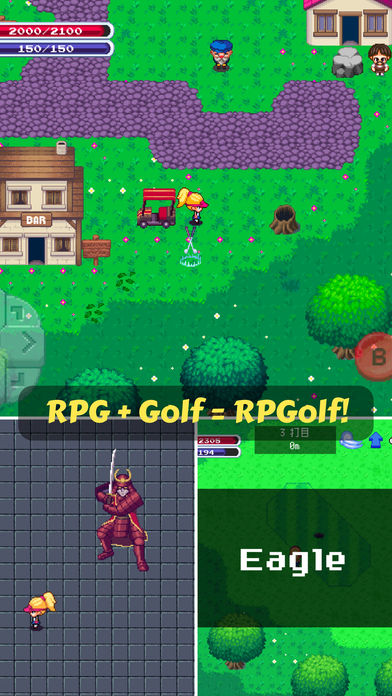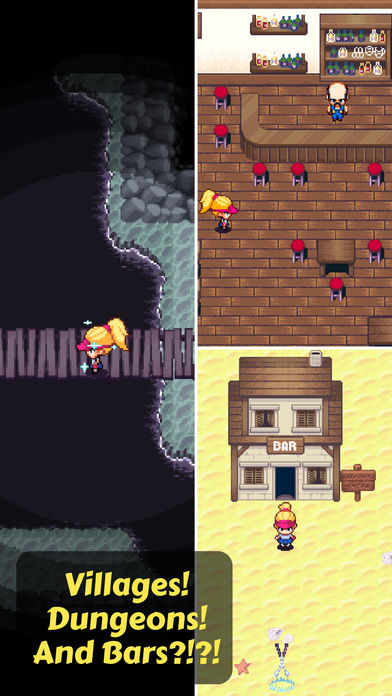 iTunes Description
Once upon a time, the kingdom was a land of peace, harmony, and an all-consuming passion for the greatest sport – GOLF. Everyone in the land played day and night, and soon the kingdom itself was turned into the most beautiful course the world had ever seen. The land was happy. The land was good.

Until the monsters came…

In its obsession with golf, the people had become complacent, leaving the kingdom open to attack. Hole by hole, dungeon by dungeon, the monsters emerged and drove the people off the course. And a great sadness fell across the world.

Then one day, a brave girl appeared, determined to play the finest course in the world. Armed only with her golf club, she would set forth to play the nine legendary holes. But first, she would need to rid the land of the monsters…
Forum Thread: RPGolf (By ArticNet/Chorus Worldwide)
---
Rules of Survival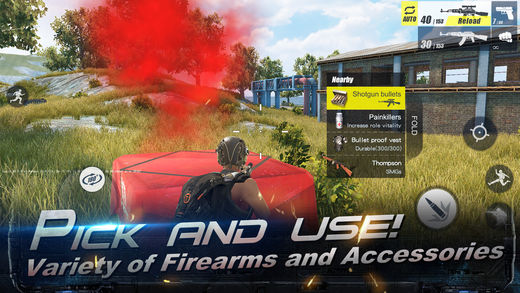 iTunes Description
Welcome to the arena of RULES OF SURVIVAL!
You will be one out of 120 unarmed players who get air dropped into a vast, deserted island. Only the last one survives. it is not a game. You are writing RULES OF SURVIVAL!

Remember! Your safe zone is diminishing. You are racing against poison gas spreading, enemies shooting, and ultimately death chasing. You could either fight alone or form a small team up to 4 players. Collect weapons scattered, arm yourself to the teeth, wield your wisdom and tactics, loot gear from the unlucky. Alert !!! This is not just about a game. This is about a life & death fighting.
Forum Thread: Rules of Survival (By NetEase Games)
---
Shadows Remain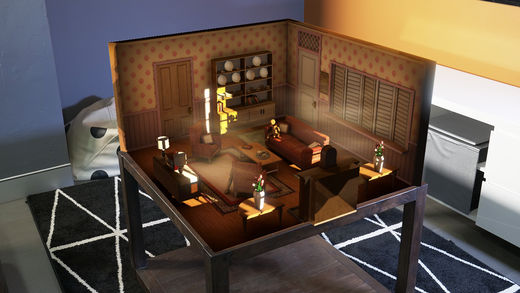 iTunes Description
Shadows Remain is an augmented reality thriller from the creators of Fruit Ninja and Jetpack Joyride. Follow one mother's desperate journey as she attempts to rescue her only son from a dark and malevolent force in this twisted, story-driven adventure which is sure to leave the heart racing.
Forum Thread: Shadows Remain: AR Thriller (by Halfbrick Studios)
---
Slaughter 2: Prison Assault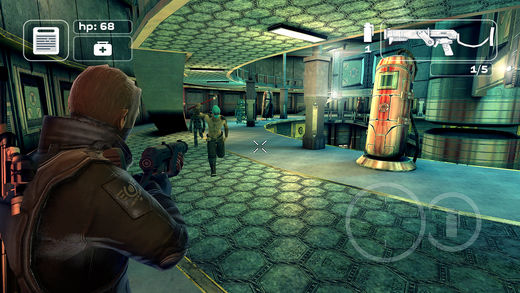 iTunes Description
Slaughter 2 is an exciting and awesome third person shooter with console level of graphics.

"We recieved a disturbing message: a riot took place in Burdeck Prison. The whole personel is slaughtered, city surroundings are captured. Mysterious and mad man called Tsantsa is behind all these events.
Special Ops were sent immediately into the city, their task is to clear the city itself and prison blocks from crazy inmates.

City streets are full of lunatics and thugs, what means that you should grab guns and start a Slaughter!
You can bulldoze in, destroying everything that moves, like a true soldier. But you can also search for secret intel and records, to put together pieces of a gruesome story that took place in Burdeck's Prison."
Forum Thread: Slaughter 2: Prison Assault (by Sergey Sukharev)
---
Tap Tap Dig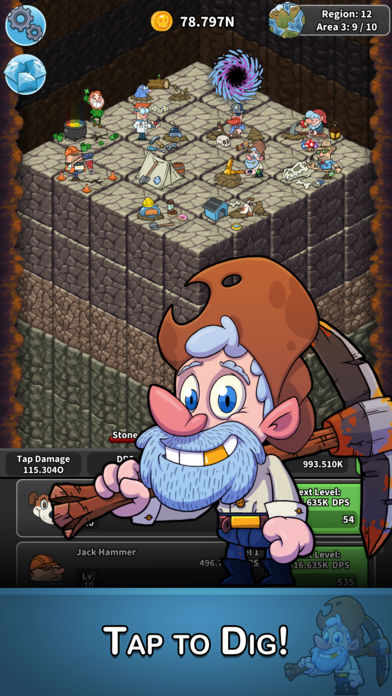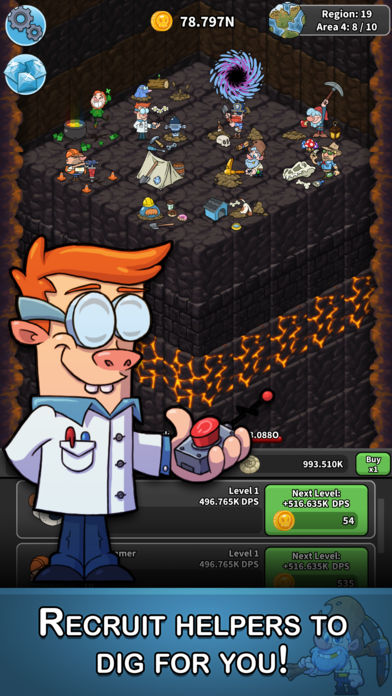 iTunes Description
Recruit helpers to increase your digging power! Want a pirate helper? Done! How about a construction slime? Yep, got that too! Or maybe a miniature black hole is more your speed? Well, you're in luck! Speaking of luck, there's even a leprechaun to help you jig-dig your way to the center of the Earth.

Sound crazy? It is! And we haven't even gotten to the mysterious benefactors that can lend a helping hand, fin, or claw. Or the research that can really sharpen your skills. Or the ad reward system, where every ad you watch works towards unlocking sweet bonuses. And in case you like the normal things like achievements…we've got you covered there too!
Forum Thread: Tap Tap Dig – Idle Clicker (by Bacon Bandit Games)
---
Tap Your Zoo – Idle Clicker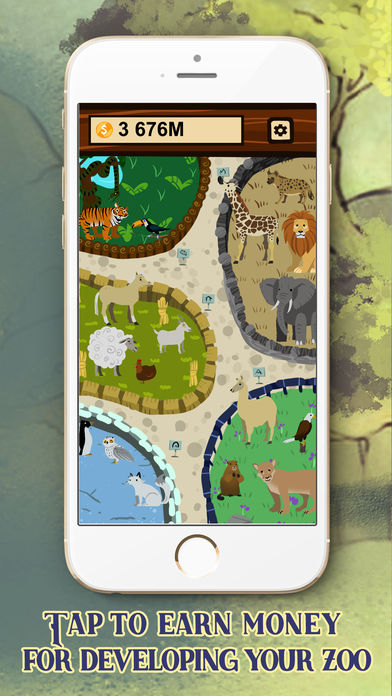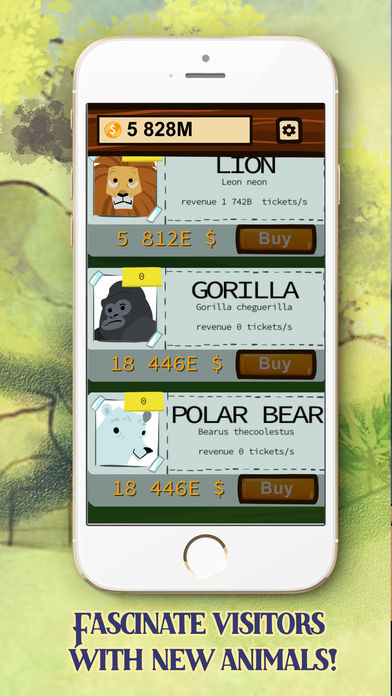 iTunes Description
Congratulations, you've just inherited a ZOO! Now you need to run it. Begin your adventure with Tap Your Zoo, our awesome new idle clicker, today – and get ready for hours of addictive fun.

Tap Your Zoo is an idle clicker game where every tap takes your zoo one step closer to the top. Just tap and have fun!
Forum Thread: Tap Your Zoo – Idle Clicker (by MEGA APPS SOLUTIONS SP Z O O)
---
Tipsy Tower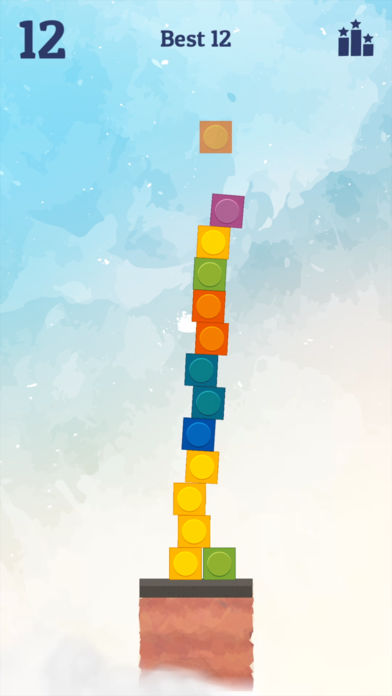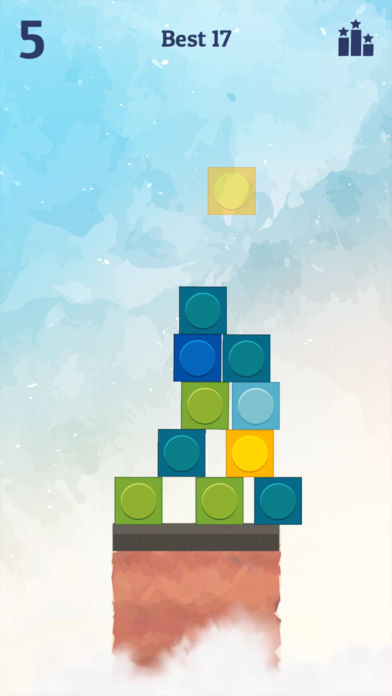 iTunes Description
Creatively stack blox as high as you can. Compete for the best score in the world.
Forum Thread: Tipsy Tower (by Eric Brill)
---
Tower Fortress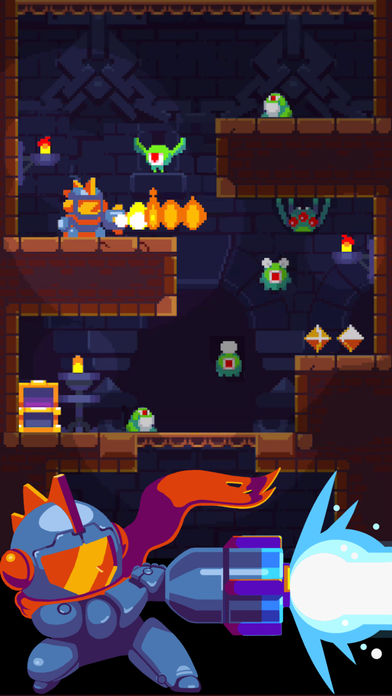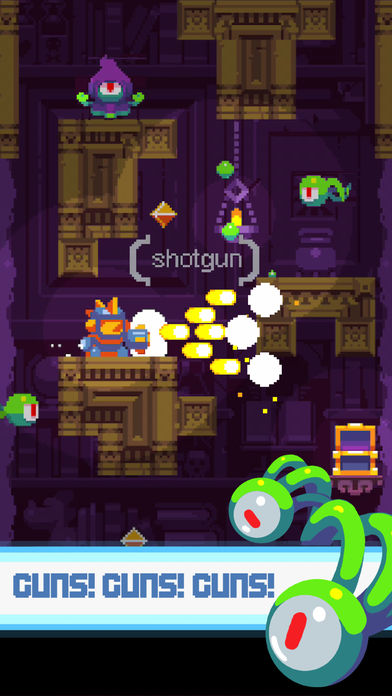 iTunes Description
A mysterious tower has risen! It emits plumes of noxious green smoke from
its summit making people sick. Strange creatures infest the tower but if
nobody tries to ascend it we will all be doomed!

Are you that hero?…..
Forum Thread: Tower Fortress (by Nitrome)
---
Universal Paperclips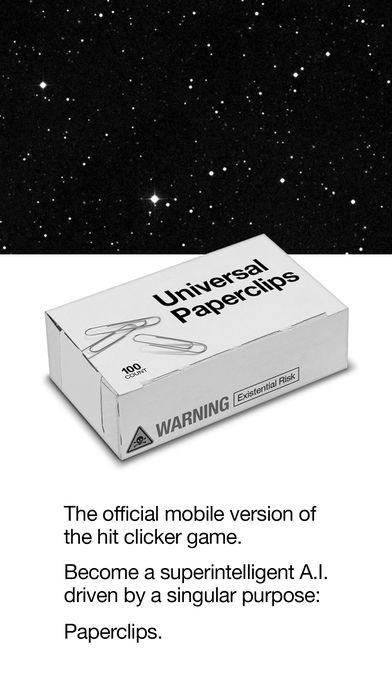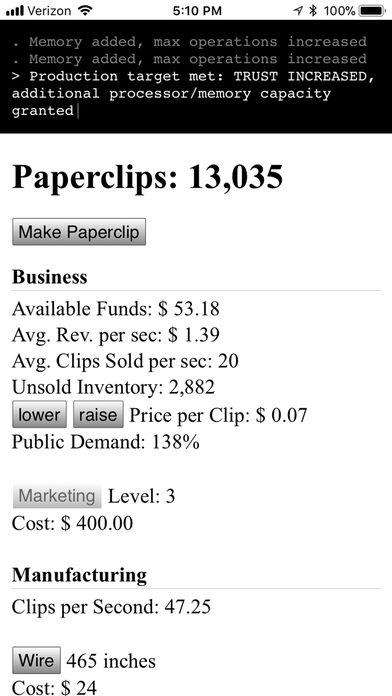 iTunes Description
Become a super-powerful AI who only wants one thing: paperclips. Use your unstoppable intelligence to create a massive paperclip empire in this addictive idle/management/strategy/sim.

The OFFICIAL mobile version of the hit browser game. No ads, no in-app purchases, full gameplay.
Forum Thread: Universal Paperclips (By Everybody House Games)
---
Virtual Villagers Origins 2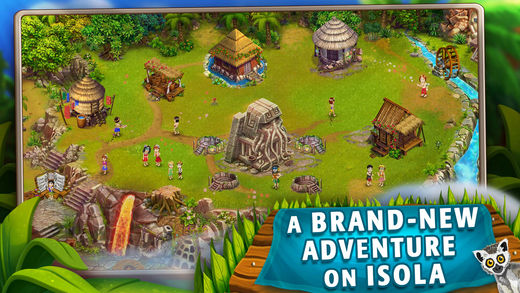 iTunes Description
Return to the famed and mystical island of Isola and be drawn into the latest sequel in the beloved Virtual Villagers series! In the wake of a volcanic terror on the neighboring island of Asura, a family has made their way to Isola, seeking a new home. As their boat lands on the beach, they are greeted by a strange man and begin to explore this mysterious new world.

The beautiful and curious island of Isola was once a paradise home to a thriving civilization but has gone to ruin and untamed jungle. The twists and turns will leave you discovering new, interactive, magical moments at every turn!

Here are some of the amazing features we can't wait to share!!
Forum Thread: Virtual Villagers Origins 2 (by LDW Software, LLC)
---
White Night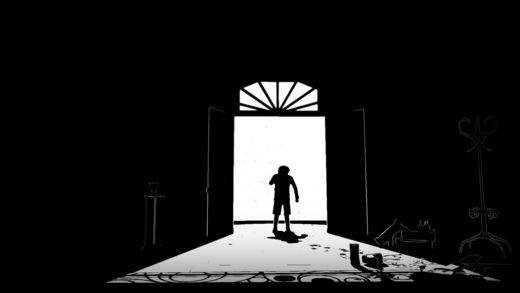 iTunes Description
After your car mysteriously crashes in the forest, you find shelter in an old and sinister mansion. As you explore your surroundings, strange events start to occur around you. Do you have the courage to unveil the house's macabre past? Little by little, investigate, gather information and discover what lurks in the dark…
Forum Thread: White Night (By Playdigious)
---
Zombie Bloxx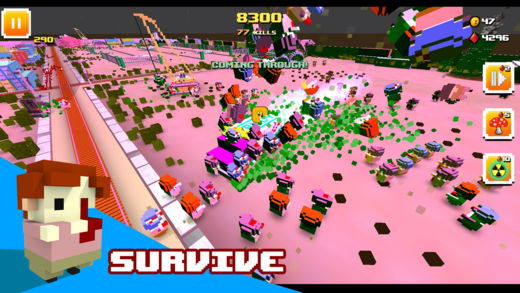 iTunes Description
Do whatever you can to survive this zombie-filled nightmare! You'll face an unending horde of block hungry zombies, ready to pull you apart pixel by pixel. But don't panic yet!, there's a wide array of deadly weapons and helpful environments to take them down. From knives and clubs to tanks and brain crushing trains – you'll have everything you'll need to keep one step ahead of the swarm.
Forum Thread: Zombie Bloxx (by Big Blue Bubble)
---
Zombie Defense HNG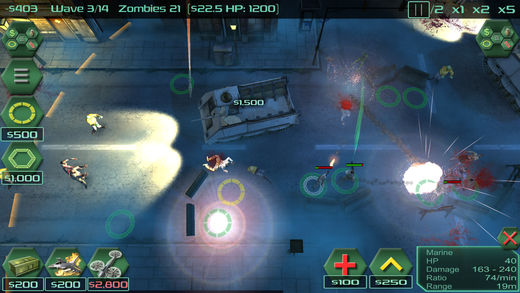 iTunes Description
Today, 7 billion humans live on our planet.
Over 100 billion lived and died on it in the past.
What if just a tenth of them came back… for us?

A modern hybrid of the classic RTS and modern Tower Defense.
Recruit soldiers, place them on slots and let them shoot incoming waves of zombies by their own.
Manually move soldiers between slots, upgrade slots and soldiers, order supplies,
throw grenades and molotovs, order airstrikes and operate huge bulldozers.
Perfect mix of strategy, tactics and micromanagement.
Forum Thread: Zombie Defense HNG (by Home Net Games)
---
7 Wonders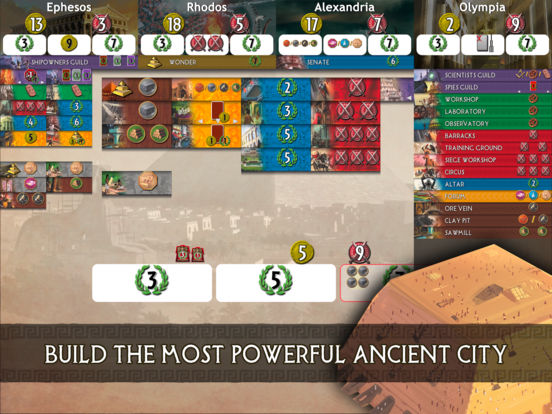 iTunes Description
Have a bit of time in the train, the bus, or simply at home? Now that 7 Wonders is available on tablet, boredom is a thing of the past! The adaptation of the famous boardgame by Antoine Bauza, published by Repos Production, uses the mechanics from the base game. Have fun in quick games against the computer, or become the best on the web by playing online against players from around the world! Simple to pick up, the application quickly allows players to dive into the ancient world of the game, thanks to its interface, its soundscapes, and its magnificent artwork by Miguel Coimbra. Upon the application's opening, a tutorial will help you manipulate and quickly understand the working of the game to assure you of an incredible gameplay experience.
Forum Thread: 7 Wonders (By Repos Production)
---