We're mid-week and it's time to round up the best new iOS game releases of the past 7 days. And let me tell you, this week's list is as strong as usual and that's not counting a handful of games that haven't hit yet as of this writing. Games like Card City Nights 2, FlipFlop Solitaire, The Scrungeon Depths, South Park: Phone Destroyer and more! You can expect we'll give you a heads up as these stragglers arrive leading into the weekend, but for now you'll have plenty to keep you busy with what's already available, which you can find in the full list below. As always let us know in the comments which games you're excited about this week.
---
Become a Legend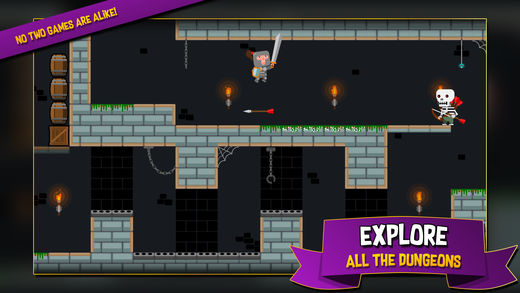 iTunes Description
Become a Legend is a roguelite adventure about knights, dungeons, treasures, enemies, zombies, traps, final bosses… but especially, it's an adventure where you have to forge your legend. Courage, knight.

Each dungeon is procedurally generated, so no two trips through darkness are ever the same, providing a fresh new adventure each time.

Dash through the dungeons, defeat your enemies, avoid the deffensive traps and upgrade your hero. While you overcome the dungeons, you'll get more level and upgrades for your knight, needed for fighting against the darkness and its secrets.
Forum Thread: Become a Legend (By Pablo Martinez)
---
BoneSwiper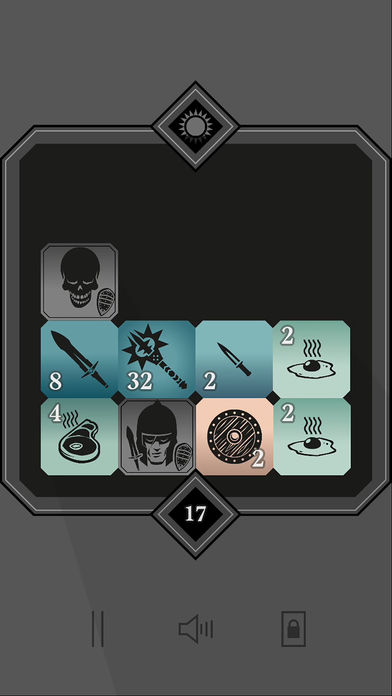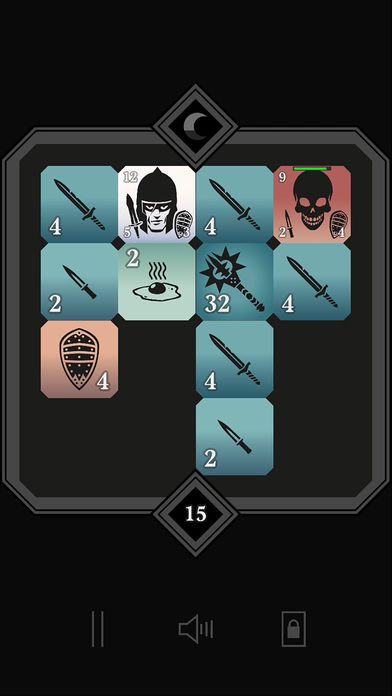 iTunes Description
Trapped in a dungeon, swipe left, right, up, or down, to combine and craft the best weapons, shields and potions. And kill as many skeletons as you can, that's your score.
Forum Thread: BoneSwiper (By BonusLevel.org)
---
Bubblegum Hero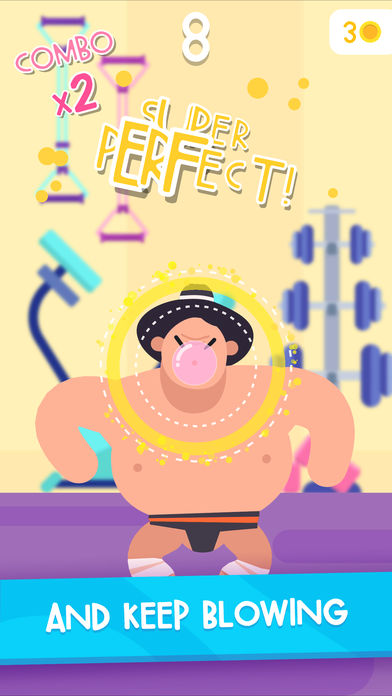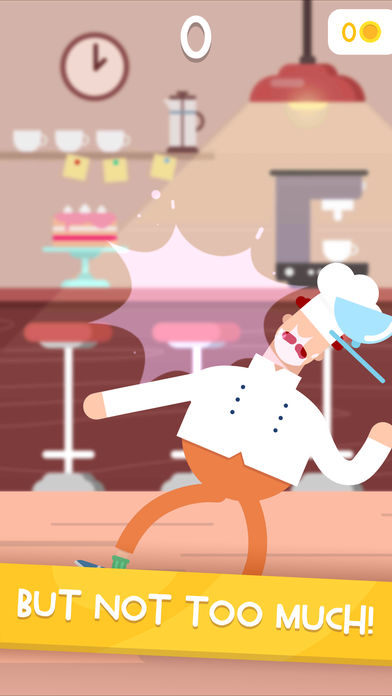 iTunes Description
How much gum would a hipster chew if a hipster could chew gum? Who would blow a bigger balloon – a toothless granny or a sumo fighter? Don't you think it's about time to find out?

Your main goal is to make the right bubblegum balloon. Not too small or it will flop and not too large or it will blast in your face. Make it perfect and you'll get a combo multiplier and the leaderboard will be yours. Beware though, the higher combo you score, the more difficult the game will get!

There are over 20 heroes to pick from. Each one of them is a real bubblegum aficionado and playing as a different hero is where the joy comes from. Especially when you pop the balloon and the gum blasts all over your face!
Forum Thread: Bubblegum Hero (By Crimson Pine Games)
---
Cally's Caves 4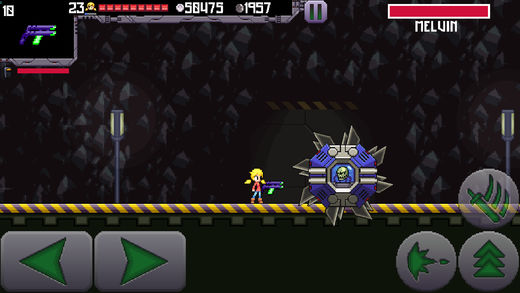 iTunes Description
It's time for Cally's biggest adventure ever! On a mission to cure her friend Rupert's curse, Cally must embark on a journey across the globe. Along the way, Cally will make new friends, discover a new arch-nemesis, and fight her way through hordes of enemies on the way to becoming the greatest hero in the world! Do you have what it takes to fight a secret society that holds the only thing that can save Rupert? Take on the challenge in the action platformer, Cally's Caves 4!
Forum Thread: Cally's Caves 4 (By Jordan Pearson)
---
Catan Stories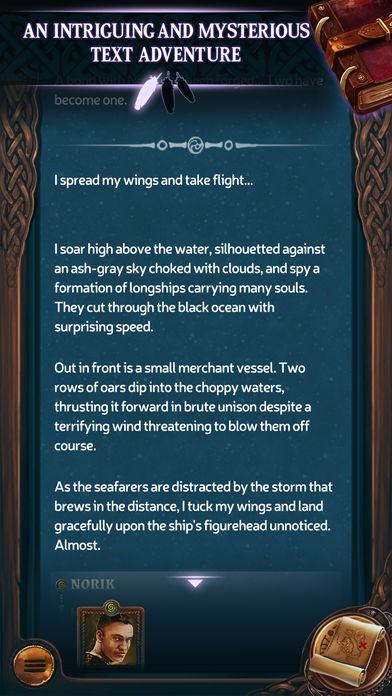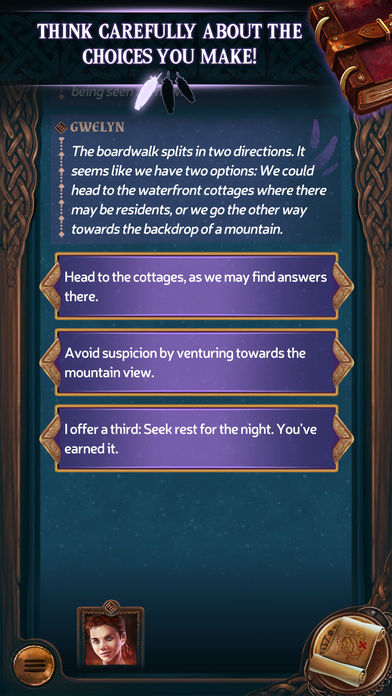 iTunes Description
DISCOVER THE WORLD OF CATAN
Set off on an adventure with Catan Stories: Legend of the Sea Robbers. Seventy years after the first settlers arrived on Catan, the island is enjoying peace and prosperity, but for how much longer? In this original text adventure, guide three heroes and explore the world of Catan through them. Each of your decisions will have consequences; the fate of the island is in your hands.
Forum Thread: Catan Stories (By Asmodee Digital)
---
Chef Curry ft. Steph & Ayesha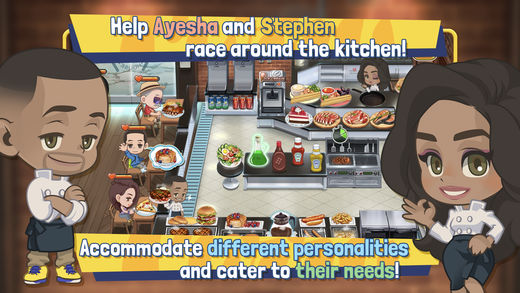 iTunes Description
Ever wanted to run a restaurant with basketball star Stephen Curry and his wife Chef Ayesha? Well now you can!

Welcome to the exciting world of Chef Curry.
Help Ayesha and Stephen race around the kitchen to prepare and serve meals for the hungry customers. Accommodate different personalities and cater to their needs.
Forum Thread: Chef Curry ft. Steph & Ayesha (By PM Studios)
---
Colour Quad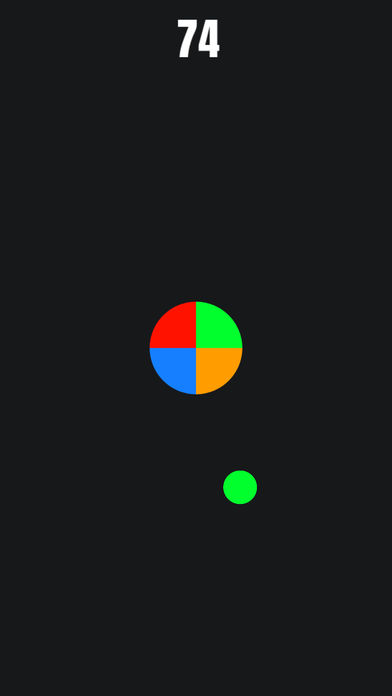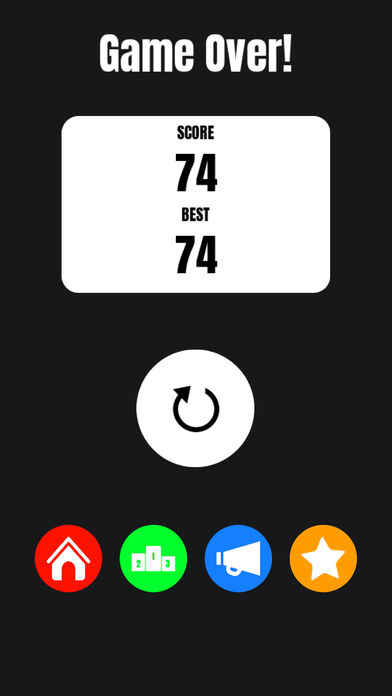 iTunes Description
Can you beat a score of 74?

Play the fast paced colour matching game.

Very simple gameplay.
Match the colour in the centre to the ball coming towards it.
Forum Thread: Colour Quad (by Michael Costa)
---
Complete Me – Tangram Puzzles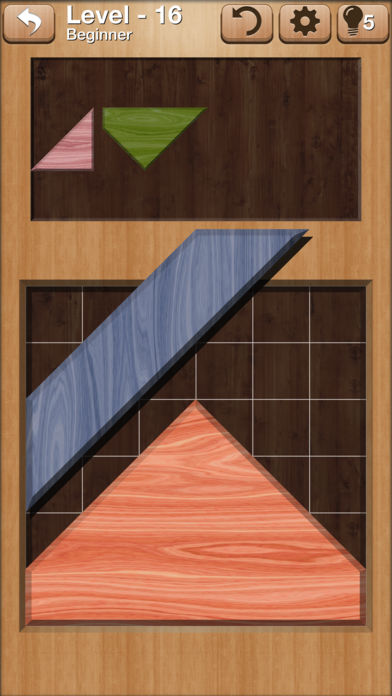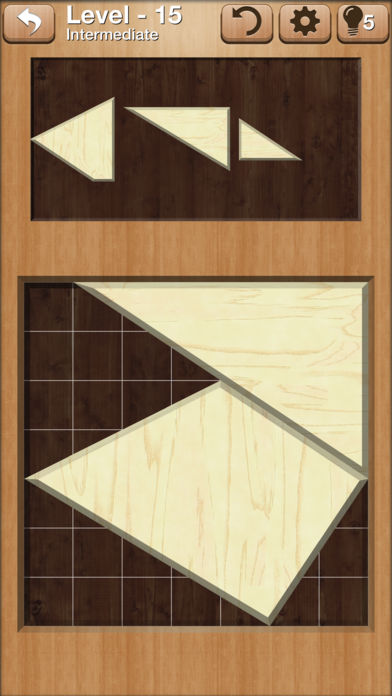 iTunes Description
Relax and enjoy Classic Tangrams challenge of fitting wooden pieces into a silhouette shape. Exercise your mind with hundreds of unique hand-crafted puzzles. Great fun for all ages!

Complete Me is a simple and addictive puzzle game that involves dragging and rotating wooden pieces from a top tray and fitting them into a silhouette shape at the bottom. Puzzles range in difficulty from Beginner to Advanced and are a great way to train your brain and keep you mentally fit everyday.
Forum Thread: Complete Me – Tangram Puzzles (by Roman Timurson)
---
Craft Away! – Idle Mining Game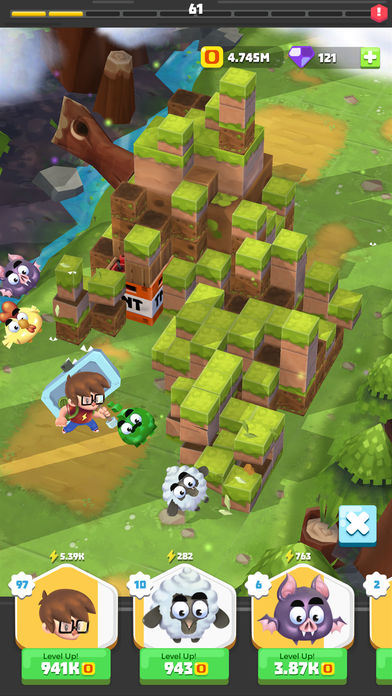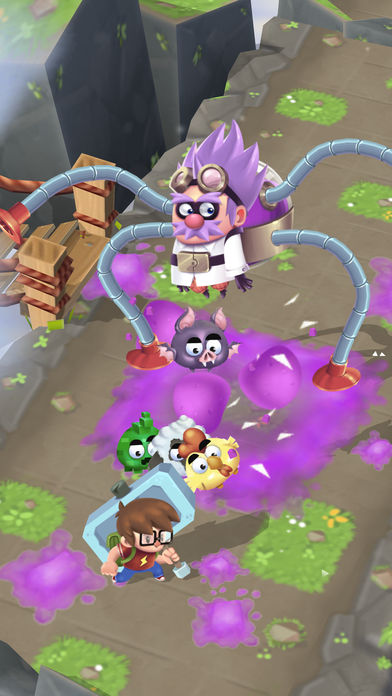 iTunes Description
In Craft Away you'll explore a beautiful world and mine thousands of blocks with one swipe of your finger. Befriend mobs and animals to mine by your side and craft awesome gear like potions, enchanted books, furnaces and pickaxes to enhance your journey. This is the world's best incremental idle mining and crafting game!
Forum Thread: Craft Away! – Idle Mining Game (by Futureplay)
---
Demetrios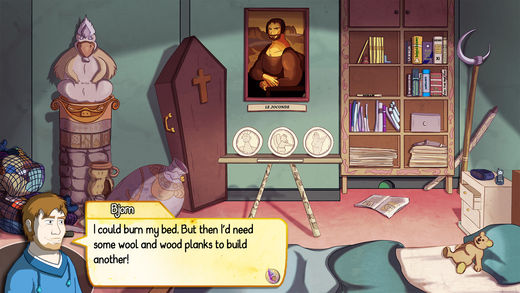 iTunes Description
Adventure, Visual Novel and puzzles mixed with silly jokes. 8 to 12 hours of fun!

Bjorn Thonen, a slob of an antique dealer living in Paris, is robbed one night after coming home drunk. Forced to conduct his own investigation with the help of his neighbor Sandra, he ends up involved in a murky, mysterious affair.

Will these unlikely heroes be able to rise up and discover ancient secrets?
Forum Thread: Demetrios (by COWCAT)
---
Disjoint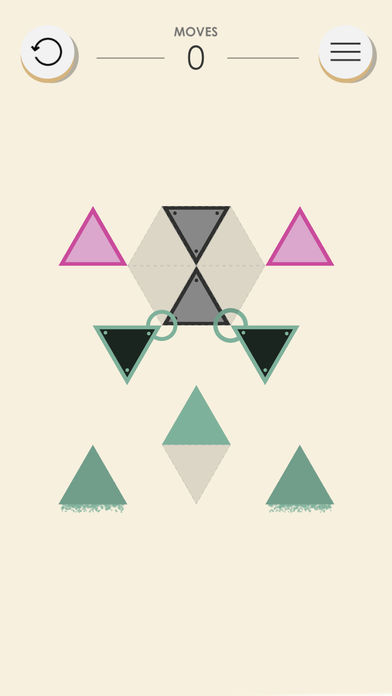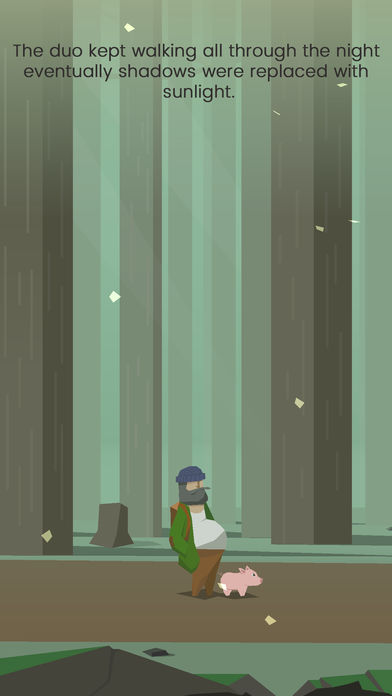 iTunes Description
Can you help two unlikely friends find treasure?
Follow Lucky and the hobo on their journey into the unknown as they solve mind bending, never before seen puzzles.

HAND CRAFTED PUZZLES
Swing, roll, stick and slide triangles around each other with 144 thoughtful puzzles, each both beautiful and challenging.

CHARMING STORY
A whole story that rhymes! Fully illustrated in comic book form and easy to read, follow our two unlikely and quirky heroes on an exciting and hilarious adventure.

CRISP, MINIMALIST VISUALS
Polished animations, with a colorful and minimalist visual design.
Forum Thread: Disjoint (by CopperBrain)
---
Duke Dashington Remastered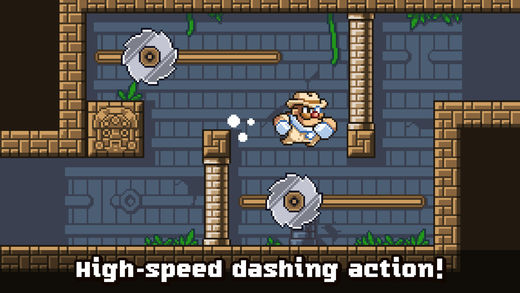 iTunes Description
Hop in the shoes of Duke Dashington, bumbling adventurer and explorer and save treasures from collapsing dungeons! You have only 10 seconds to escape each room before the ceiling collapses! Do you have what it takes to be the fastest treasure hunter in the world?

Originally released in 2014, Duke Dashington Remastered is a complete remake with improved controls, polished level design and completely redrawn graphics!
Forum Thread: Duke Dashington Remastered (By Jussi Simpanen)
---
ESWAT: City Under Siege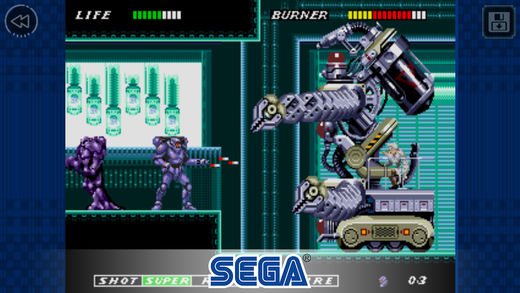 iTunes Description
ESWAT: City Under Siege is now available on mobile! Play free and rediscover SEGA's power-armored platformer!

Liberty City is in the grip of an unstoppable crimewave. Gangs rule the streets and only cops in cybernetic power armor can hope to end the violence. Playing as Officer Duke Oda, you must don your cutting-edge ICE Combat Suit, fire up your plasma rifles, jet packs, and rockets to bring about peace once and for all!

ESWAT: City Under Siege joins the ever-increasing line-up of 'SEGA Forever', a treasure trove of free SEGA console classics brought to life on mobile for the first time!
Forum Thread: ESWAT City Under Siege Classic (By SEGA)
---
Foolball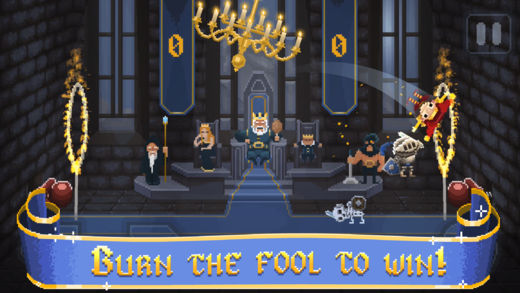 iTunes Description
Foolball is a medieval sports game where two gladiators battle until the king is pleased. Those two gladiators battle by playing a game where the fool is a ball and burning loops are the goals.
Forum Thread: Foolball (By Sapeli Studio)
---
Ghoulboy Adventure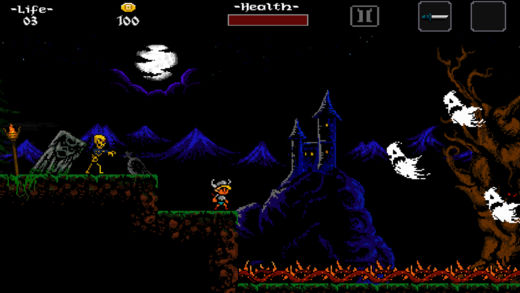 iTunes Description
Slay as many monsters as you can, collect loot, avoid dangerous traps and defeat menacing bosses.
Ghoulboy brings back the look and feel of the very best classic retro platformers from the 90's, introducing refreshed and engaging gameplay mechanics. If you miss platformers from the 16-bit era, and think games nowadays aren't that good anymore, think twice! Ghoulboy is for you.
Forum Thread: Ghoulboy Adventure (By Redro Games)
---
Hop Atop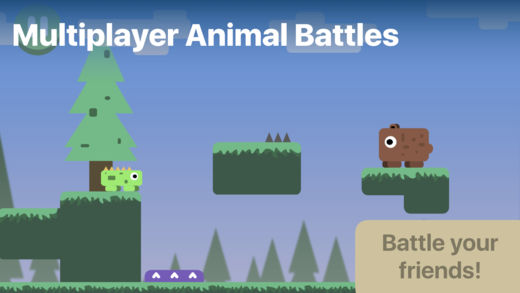 iTunes Description
Hop Atop is the ultimate multiplayer animal battle game! The game is simple: hop atop other animals to survive and claim victory. With spikes, moving platforms and tons of worlds, Hop Atop is a crazy fun multiplayer experience. Using your device as a remote allows you to even duke it out on the big screen with Apple TV. Will the penguin beat the camel in the forest? Will the bird prove its power against the pig? Find out by playing online or on the same device with friends!
Forum Thread: Hop Atop (by Taplocity Studios)
---
Pin Blocks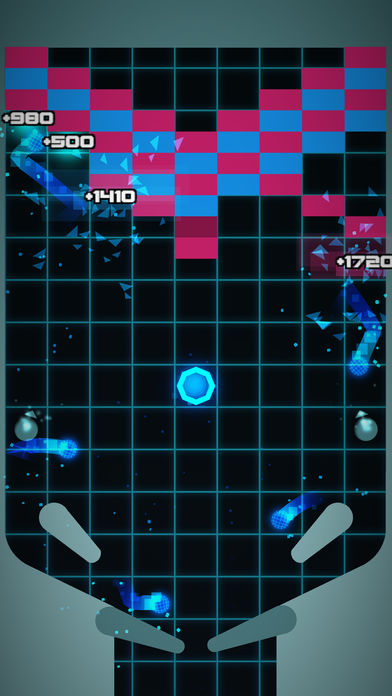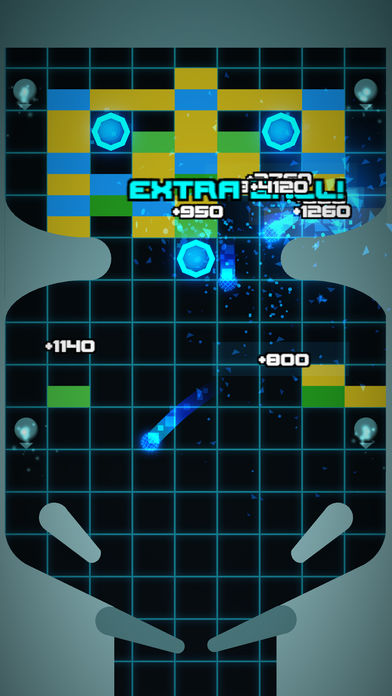 iTunes Description
Pin Blocks is a challenging twist to Pinball. Keep the ball in the game and kill all the blocks in the level.
Forum Thread: Pin Blocks (by Rusty Bolt)
---
Sandcastles…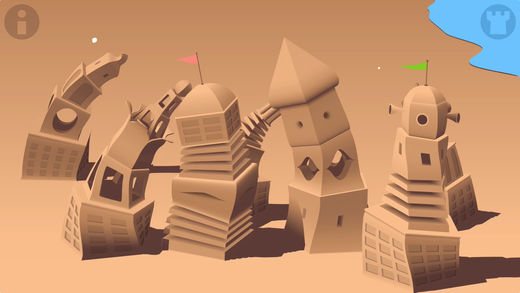 iTunes Description
Conjure castles from the sand, watch the sea consume them.

Features:
• A simple, intuitive interface.
• Unlimited sand.
• Pleasant seaside sounds.

A bundle of six additional styles of sandcastle is available as an In-App Purchase.
Forum Thread: Sandcastles… (By Vectorpark)
---
Starman: Tale of Light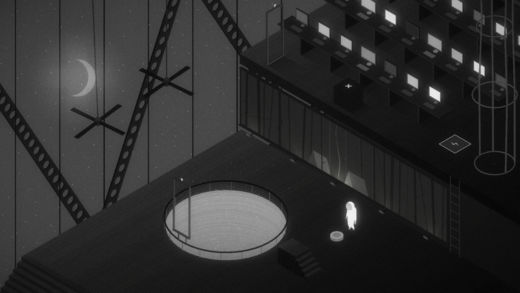 iTunes Description
Guide Starman through breathtaking architectural sceneries with delicate atmospheres and elaborate puzzles. Recover the light, and bring life back!

Challenging.
You won't find a single puzzle twice.

Magnificent.
Make the most of full screen mode, carefully adapted for the iPhone X.
Forum Thread: Starman: Tale of Light (By nada studio, sl)
---
Stormkats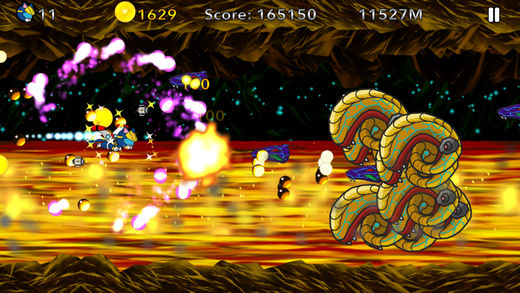 iTunes Description
Stormkats is a 2D Side Scrolling Shooter with traditional hand-drawn graphics & animation, and packed with tons of action.

The planet is under attack! As a member of the Stormkats Unit, your mission is to protect the world. Shoot, dodge, survive and destroy the invaders. Several bosses awaits you on your way to Victory! Remember: There is no Peace without War.

Collect power ups, coins, unlock achievements and reach high scores in 5 leaderboards. There is even one for number of deaths, but unlike other cats, you have more than 9 lives…
Forum Thread: Stormkats (by Dung Nguyen)
---
Stranded: Escape The Room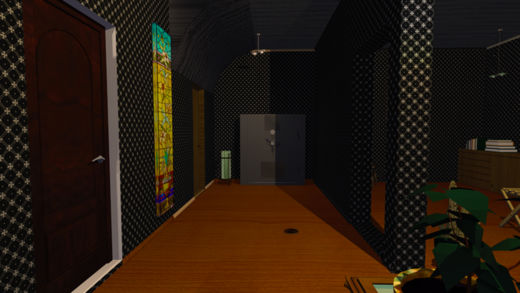 iTunes Description
Tom and Jen wake up in an unfamiliar room of a strange house.

Your challenge is to help them escape the room.

Tap to move / find / use objects.

Solve puzzles by tapping to interact.
Forum Thread: Stranded: Escape The Room (by M9 Packaging Ltd)
---
Switchero – Dash n' Retry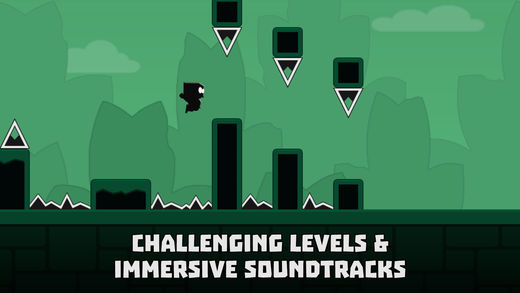 iTunes Description
Simple 2-touch gameplay to dash your way through challenging levels and haunting soundtracks. Avoid spikes, saws and bullet hell patterns to master these worlds almost impossible trials.

Can you beat every boss and become the new switch hero ?
Forum Thread: Switchero – Dash n' retry (by Busy Breaks)
---
WonderWorlds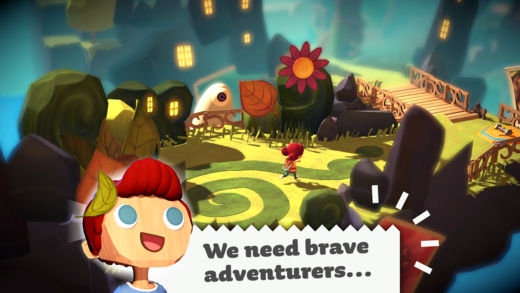 iTunes Description
Welcome to WonderWorlds, a place of limitless imagination, of adventure, discovery, beauty, and maybe just a little peril.

The Bozos have landed and it's time for you to clear up! Grab, jump, tumble and throw your way through hundreds of hand-crafted levels collecting objects, stickers and costumes along the way.

But that's not all. Have you ever wanted to make your own little dreamworld, or even waking nightmare? A medieval zoo, some kind of castle of superhero loneliness, or just a mad photo gallery of your holiday? A race track, a cheese festival, a turbo-powered hedgehog helicopter. It's all there for the building, and the only limit is your imagination.
Forum Thread: WonderWorlds (by Tequila Works, SL)
---
Words With Friends 2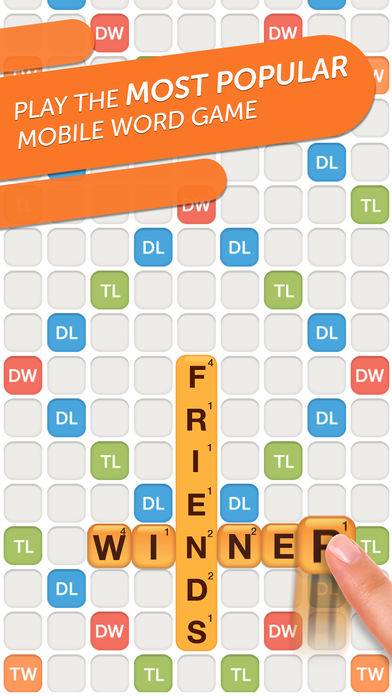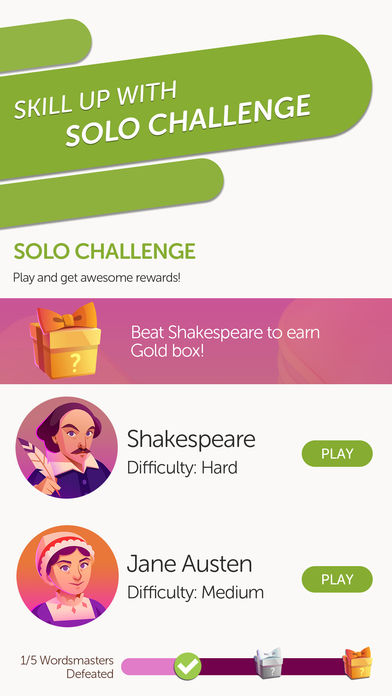 iTunes Description
THE WORLD'S MOST POPULAR MOBILE WORD GAME is better and more clever than ever with all new game modes built for the word player in all of us. Beautifully and intelligently redesigned, Words With Friends 2 is teeming with more ways to challenge your friends and your brain than ever before.

Want to boost your word game? Play against fictional characters in NEW Solo Challenge events, updated with new themes and opponents twice a month. Got a competitive streak? Jump in for a fast-paced team match to test your rapid word building skills in the NEW Lightning Round.

The classic one-on-one gameplay you love is here too and now you can earn unique themed badges for completing weekly challenges and scoring big against your friends. Words With Friends 2 backs up your gameplay by pulling in all your past games, friends and progress from previous versions. There's nothing to lose, and more fun to gain!
Forum Thread: Words With Friends 2 (By Zynga)
---
znumberz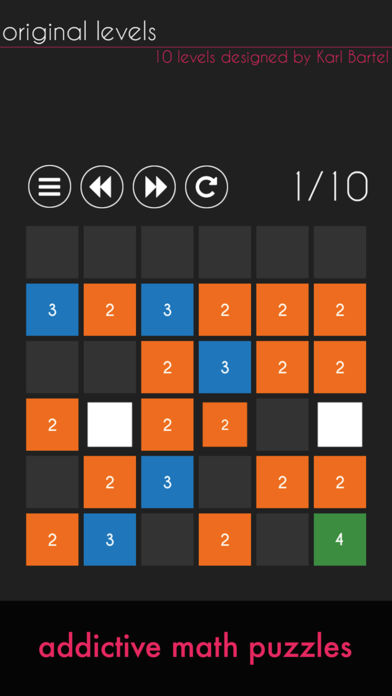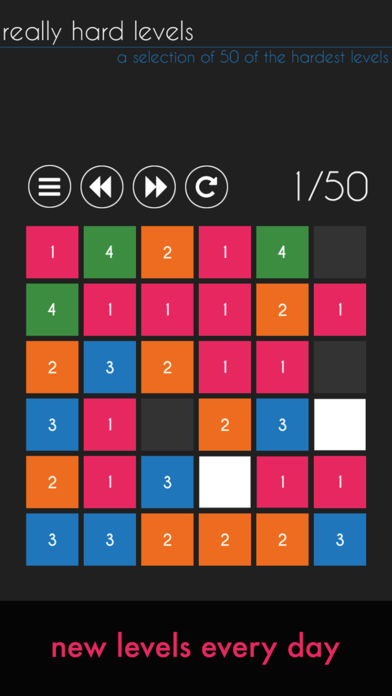 iTunes Description
Math puzzle game with infinite levels and four game modes.

You play on a 6×6 board with some tiles.

Every tile on the board is labeled with a number between 1 and 4.

A tile may only be moved by that amount on free positions.

Your goal is to move every tile once and turn it grey.
Forum Thread: znumberz (by Emanuele Feronato)
---