It's that time of week again when we round up all the best new iOS games of the past 7 days, and even though almost all of my attention is focused on impatiently awaiting Super Mario Odyssey's release this Friday, there's still a number of cool mobile games on my radar this week. The post-apocalyptic survival game Sheltered is high on my list, as is the latest Sega Forever release, the completely obscure but very Halloween-appropriate platformer Decap Attack. Plus there's a handful of games that released earlier in the week that I'm still really enjoying, like ICEY and The Sun: Origin. So check out the full list of new games below and let us know which ones you'll be picking up this week!
---
Afghanistan '11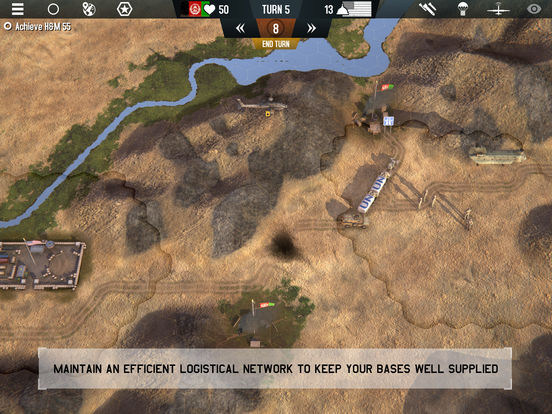 iTunes Description
The year is 2011, you are commanding the US army operations in Afghanistan.

But contrary to the previous generations of military officers in your family, killing the enemy is only a secondary mission.

Most of your efforts and resources are spent elsewhere trying to grab the Hearts & Minds of the local population. Providing security to the civilians, persuading the local villagers to reject the Taliban and isolating Militia leaders is your main focus.

Counter-Insurgency will have better results in the long run than conventional tactics but a simple incident during a routine patrol can ruin your relationship with the locals and damage your image in the Western newspapers.
Forum Thread: Afghanistan '11 (by Slitherine)
---
Anycrate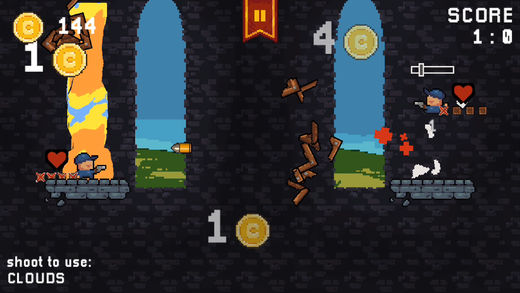 iTunes Description
Just jump and shoot, you know.

ANYCRATE is a 1 on 1 jumpin' and shootin' on platforms kind of game.

Play against your buddy. Or cooperate and protect gold from magical thieves, if you're such a good friends.
Don't have a buddy to share a device with? Play by yourself against AI in the single player mode.
Forum Thread: ANYCRATE (by Kirill Losev)
---
Battlevoid: Sector Siege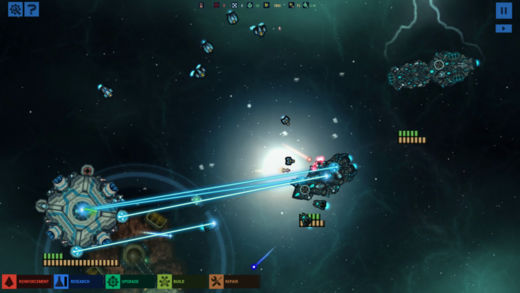 iTunes Description
Battlevoid: Sector Siege is an epic straight into action real-time space strategy game, in which you take command of human forces with the task of defending them against multiple enemy factions. The world of Battlevoid: Sector Siege has been built to deliver a lively battle field; where the action is never more than just seconds away at the start of every game.

Strategy, tactics, and resource management are the core of Battlevoid: Sector Siege. Every single unit you build can be greatly customized; and packed with a variety of random elements, the game will offer you a fresh experience every playthrough. The game features an artificial intelligence capable of surprising you and giving you a real challenge. Battlevoid: Sector Siege will captivate you in minutes and offer you depth, content, and strategy for a long time.
Forum Thread: Battlevoid: Sector Siege (By Bugbyte)
---
Bloody Mary: The Hudson House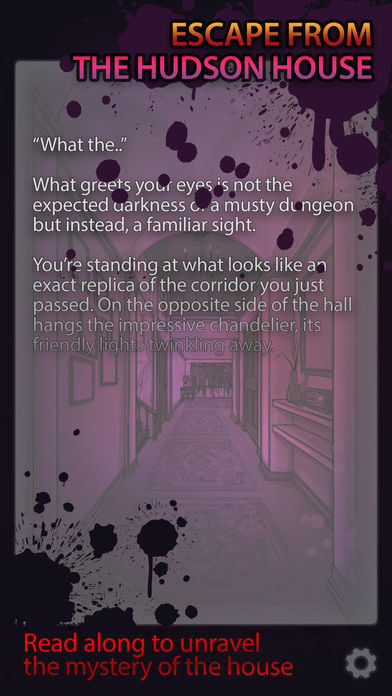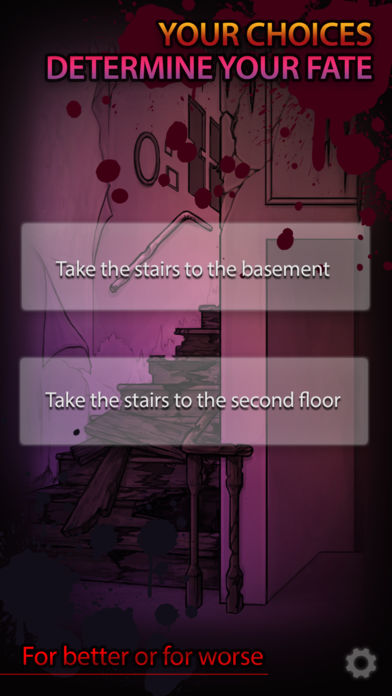 iTunes Description
From Fox & Hound Studios comes an immersive story experience that intertwines gorgeous artwork, riveting music, and a compelling storyline to keep you on the edge of your seat.

Evoking the nostalgia of Pick-Your-Own-Adventure Interactive Fiction stories of the past, comes a modern twist, perfectly set in the medium of mobile phones.

Escape from The Hudson House, a desecrated dwelling with a chilling, bloody history in its past. Read along to unravel the mystery of the house as your choices determine your fate, for better or for worse. As you progress in the game, graphic illustrations and stunning animations help paint the mysterious past and the eerie present. Emotional, stirring music helps the story come alive while poignant, descriptive writing make sure you can't tear your eyes away. This trifecta combines to create an edge-of-your-seat horror mystery game like no other.
Forum Thread: Bloody Mary: The Hudson House (by Fox and Hound Studios)
---
Bury Me, My Love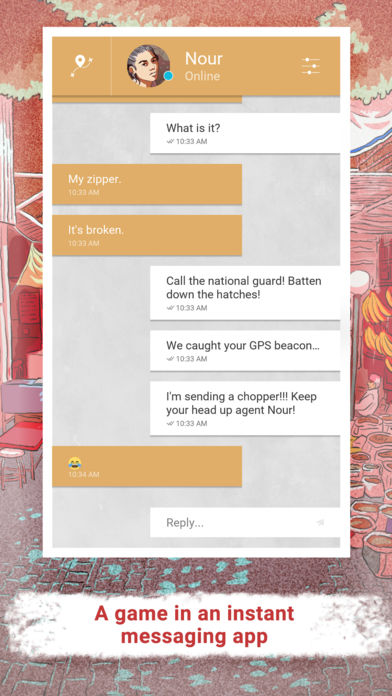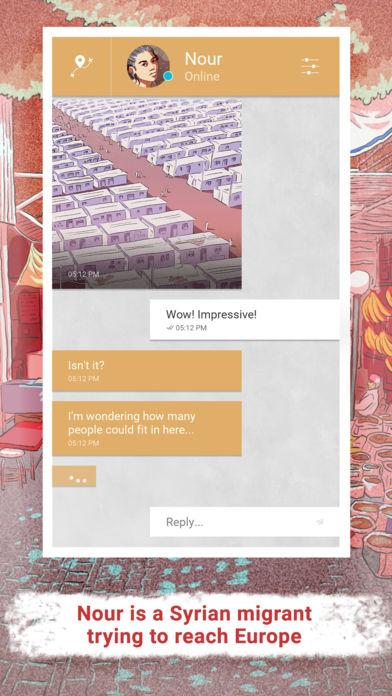 iTunes Description
Bury me, my Love tells the story of Syrian refugee Nour and her husband Majd, as Nour
undertakes a perilous journey to safety in Europe.

Bury me, my Love is a Text Messaging Adventure game about Nour, a Syrian migrant trying to find her way to Europe. Her husband Majd, who remains behind in Syria, communicates with Nour through a messaging app, advising her as best he can so that she reaches her destination safely.

"Bury me, my love" is a Syrian goodbye phrase that roughly means, "Take care, don't even think about dying before I do." This phrase takes on a deeper meaning as Majd says it to his wife, Nour, as she undertakes her perilous journey to reach Europe.
Forum Thread: Bury me, my Love (By Plug In Digital)
---
Decap Attack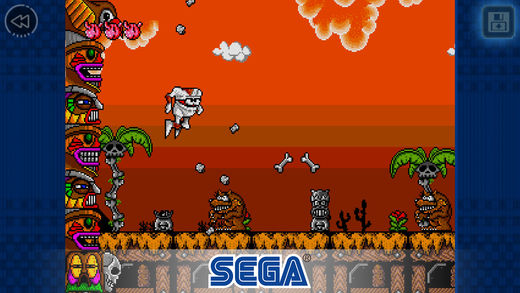 iTunes Description
One of SEGA's zaniest platformers, Decap Attack is now available on mobile! Play free and rediscover SEGA's bonkers head-throwing gem.

Off with his head! Then back on! Then off again! You are Chuck. D. Head, a headless hero, sent on a quest to stop the hordes of Max D. Cap taking over the world. Lob your detachable skull at barmy bad guys, traverse weird and wonderful lands and use your head to bring peace to the world – literally!

Decap Attack joins the ever-increasing line-up of 'SEGA Forever', a treasure trove of free SEGA console classics brought to life on mobile for the first time!
Forum Thread: Decap Attack Classic (By SEGA)
---
Dodge Infinity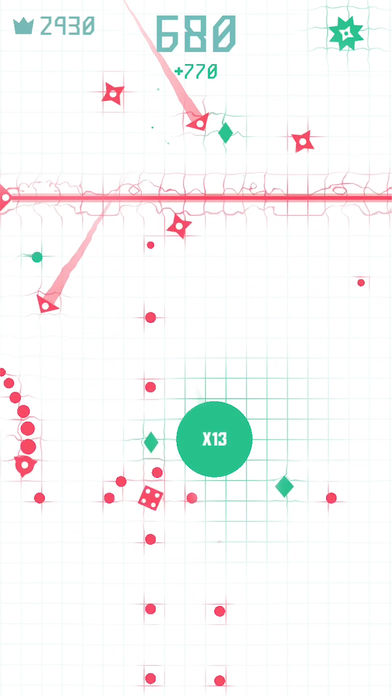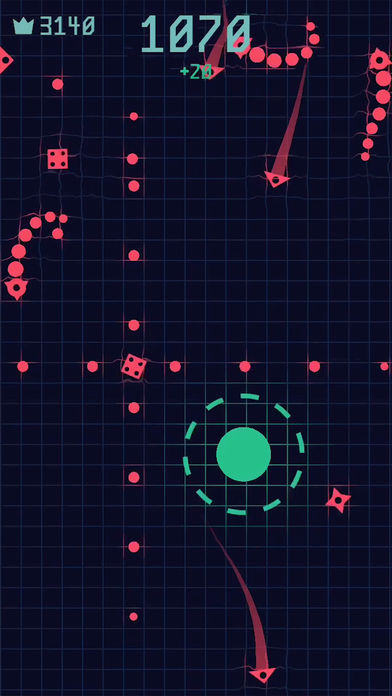 iTunes Description
Dodge the infinite waves of red enemy creatures who enter your world. Collect green gems to increase in size and grow your score multiplier, release your finger to bank any points you collect before you grow too big and get hit!
Forum Thread: Dodge Infinity (by Fat Fish Games)
---
ERMO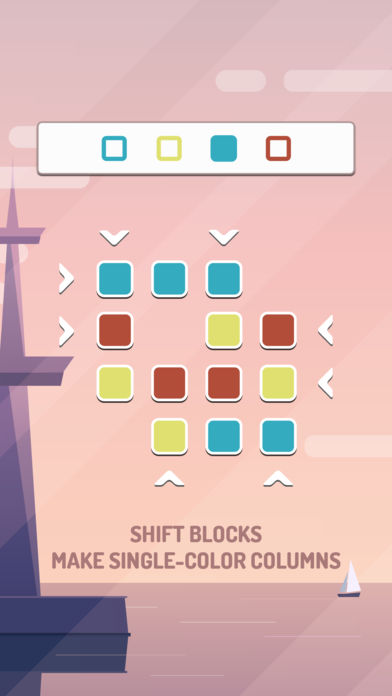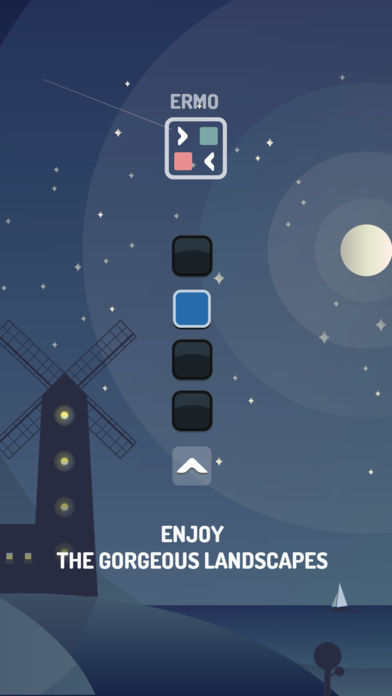 iTunes Description
ERMO is an ethereal puzzle game featured with a charming and peaceful graphics.
You will learn the rules in a few seconds, but ERMO will catch you for hours.
Immerse yourself in the landscapes and colors of ERMO and let you be carried away by the restful atmosphere.

Rearrange the blocks to get columns of the same color.
How many blocks you can collect?

Relaxing with vibrant colors, ERMO is a logic puzzle pleasant to play for all ages.
A relaxing and soothing music enriches the experience with a calm harmony.
Forum Thread: ERMO (by Nonostante)
---
GodSpeed Arcade Cabinet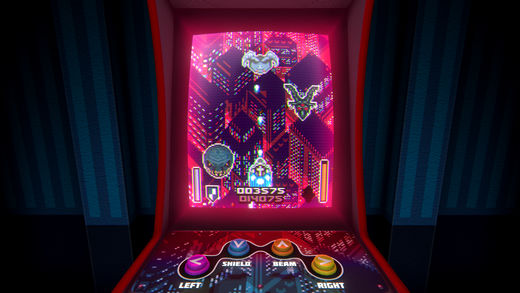 iTunes Description
Do you miss the good old arcades days? Do you miss the thrill of trying arcade cabinet for the first time and tossing in coins after coins? Let's go back in time with the new original virtual arcade cabinet GodSpeed! A non-stop adrenalin rush action, lots of enemies, upgrades, awesome graphics, 16bits sound and much more in GodSpeed Arcade Cabinet!

Experience virtual arcade cabinet esthetics like never before.
Addictive and simple to learn gameplay.
Touchscreen, keyboard and gamepad support.t.
Forum Thread: GodSpeed Arcade Cabinet (By MukiSoftware)
---
Haunted House TD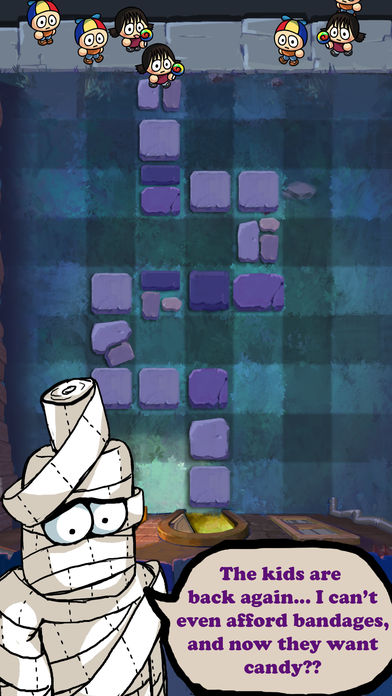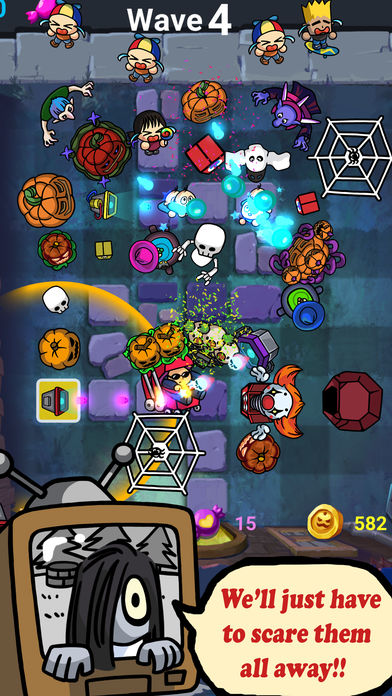 iTunes Description
It's Halloween, and all the neighbourhood kids are coming to steal your candy! As resident of a real haunted house, you have all the tools at your disposal to scare them away.

Place all kinds of creepy things in front of your house to stop those pesky kids from reaching your door!

Unlock 81 spooky tools and upgrade your haunted house. Get ready to scare some kids!
Forum Thread: Haunted House TD (by Minidragon)
---
Heroes Fally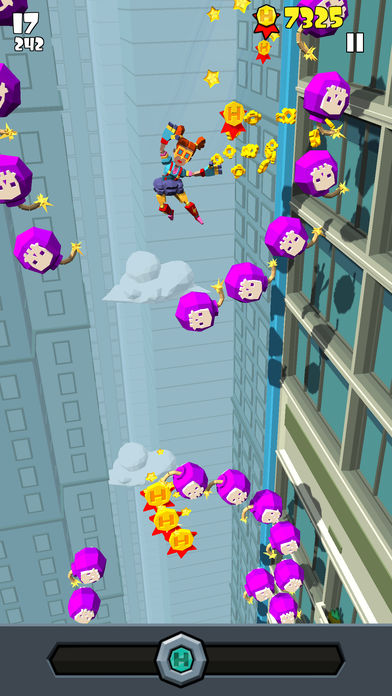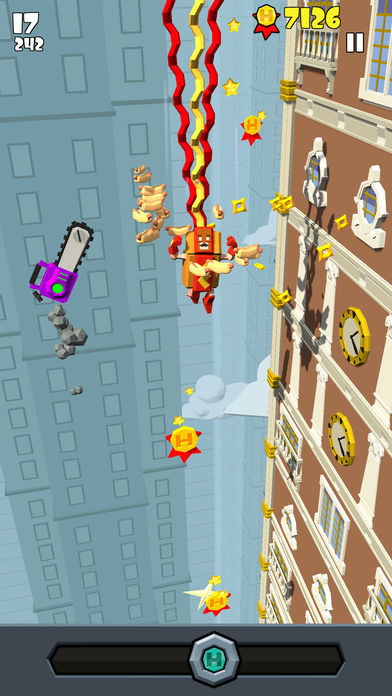 iTunes Description
Packed with heroes, packed with weapons and packed with puns, Heroes Fally is a beautifully ridiculous endless faller. Leap from rooftop to rooftop and avoid increasingly complex traps laid by your foes! You'll never quite reach the street below, but crime never stops so why should you?
Forum Thread: Heroes Fally (By Supergenius Industries)
---
Highwind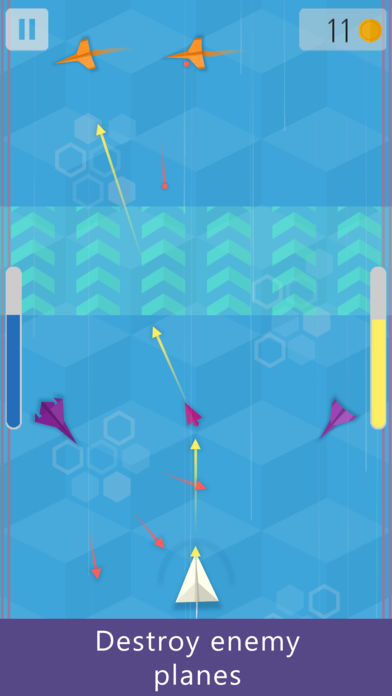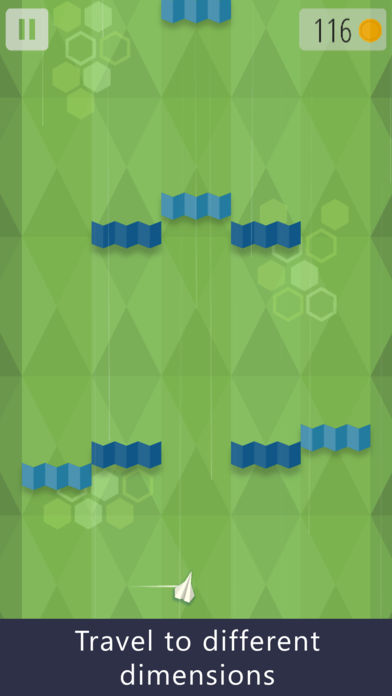 iTunes Description
In Highwind you control a paper plane using only two buttons. You will destroy enemy planes and protect your own. Tapping the right side of the screen will shoot bullets and holding the left side will activate the shield. The shield blocks and reflects bullets back to your enemies.

Fight different enemy planes and obstacles, each with different behavior. Travel to different dimensions and avoid obstacles on the way.

As you progress through the game you will be able to purchase upgrades to your health, shield and ammo. Also, each time you beat a level you will get a power up that will help you defeat your enemies.

Each time you play you will accumulate points that will unlock new planes and new game styles. Try to beat the game in each one of the different styles!
Forum Thread: Highwind (by Selva Interactive)
---
ICEY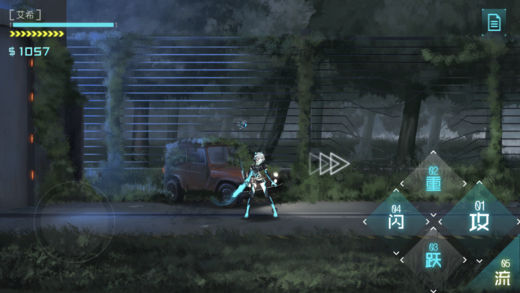 iTunes Description
ICEY is a 2D side-scrolling action game. As you follow the narrator's omnipresent voice, you will see through ICEY's eyes and learn the truth about her world.

"Alright, you caught me! This ISN'T really just a simple 2D action game, and you WON'T be seeing through ICEY's eyes… NOR will you learn the truth about her world." says the narrator.

"ICEY is a Meta game in disguise. The narrator will constantly urge you in one direction, but you must ask, "Why? Why am I following his directions? Why can't I learn the truth about this world and ICEY's purpose here?" Fight against his tyranny, and uncover what's really going on for yourself!

In fact, you can become ICEY, and let loose the shackles of your own identity. You are ICEY, and ICEY is you… if you want it that way. Feel free to keep hold of your own self, if you wish. Now Is the Time For You to Discover the Truth.
Forum Thread: ICEY (By X.D. Network Inc.)
---
Lunar Battle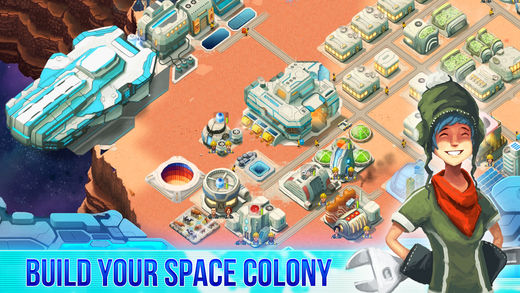 iTunes Description
Conquer the skies and explore uncharted terrain with Lunar Battle™, a new action-packed mobile title from the developers of the hit game RollerCoaster Tycoon 4 Mobile™. Lunar Battle™ is a free-to-play game with an addictive mix of city building and space fighting simulation. Build your space colony, construct incredible world wonders, fight against other players, as well as aliens, space pirates, barbarians and many other enemies to become the ruler of the galaxy!
Forum Thread: Lunar Battle (by Atari)
---
Luther – The Journey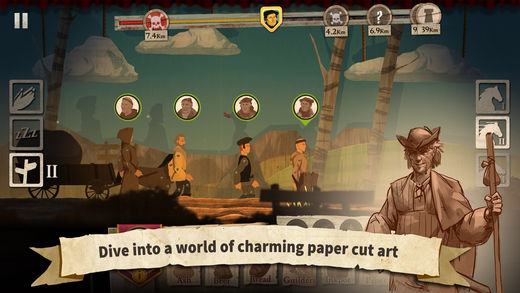 iTunes Description
Outlawed! 95 theses changed the world.
After reformer Martin Luther nailed those to the gates of the church of Wittenberg the Pope outlawed him.

Help reformer Martin Luther on his escape from the city of Worms and bring him into safety together with his companions. Experience countless adventures, collect historical artefacts, and learn more about the history and important personalities of the time of 1521 while the outlawed companions flee from their pursuers.

Each of the travelers has different needs that must be satisfied – hunger, thirst, fatigue, or faith in God – if these are neglected, you will never achieve the goal.
Forum Thread: Luther – the Journey (By Target Games)
---
Night of the Full Moon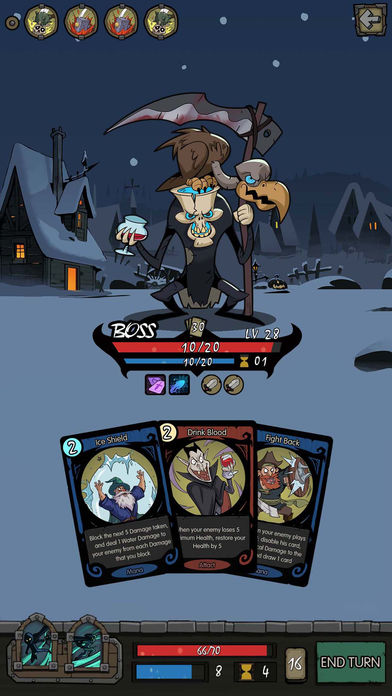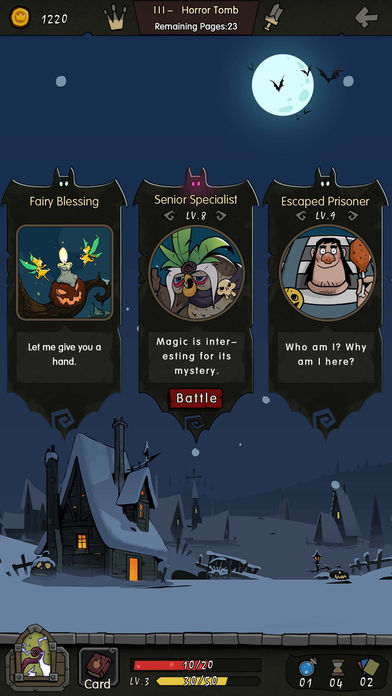 iTunes Description
Night of the Full Moon is a premium indie trading card game adapted from the story of Little Red Riding Hood with a tribute to Grimm's Fairy Tales. The exciting story will be revealed as you progress through various card battles with unique monsters, and the game's ending will be different based on the choices you take in the game. Come and start your adventure!
Forum Thread: Night of the Full Moon (by SOULGAME INFORMATION CO LTD)
---
Over Space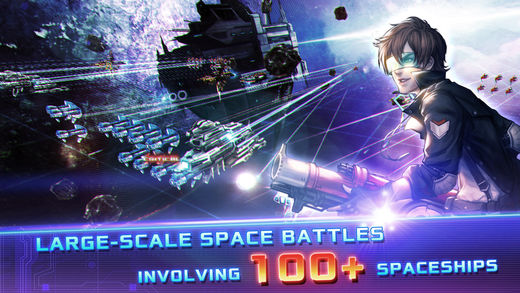 iTunes Description
From the creators of the award-winning Galactic Phantasy Prelude franchise, Over Space is a brand new massively multiplayer online space role playing & strategy game.

While serving as a continuation of the Galactic Phantasy Universe, Over Space has been completely designed from scratch and features a whole new story and gameplay system.
Forum Thread: Over Space (Moonfish Software Ltd)
---
Peace, Death!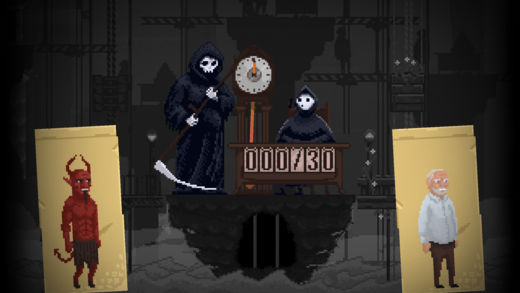 iTunes Description
Features.
You need to examine each client's feature to determine his, her, or its fate. There are more features every day and the game becomes more difficult. Your client holds a pistol? Send him to Hell unless he changes his mind and drops weapons. Is your client a hat-lover? Should you send him to Heaven? No, it's not that easy! First, take the hat off, and you might see the horns. Being a demon, killer, or an angel are features, too.

Catastrophes.
These are unique events, they're unexpected and rapid, so Reaper is pressed by time. But you must allocate clients correctly to complete a catastrophe, unlock new clients and increase Death's influence! Unlucky pirates, bear influenza epidemic in Siberia, fighting for a free soup – these are only some of the catastrophes.
Forum Thread: Peace, Death! (by Azamat Bayzulaev)
---
Pumpkinman – Spooky Survival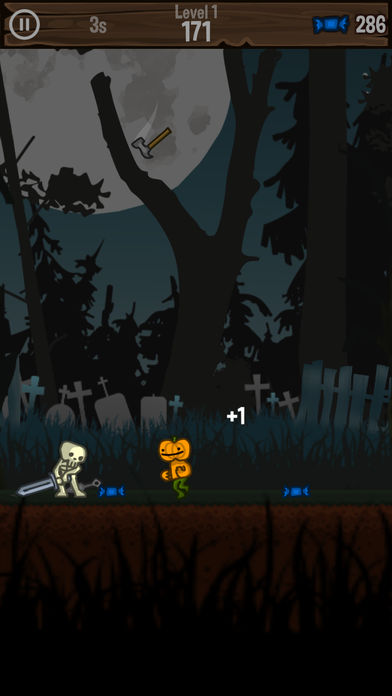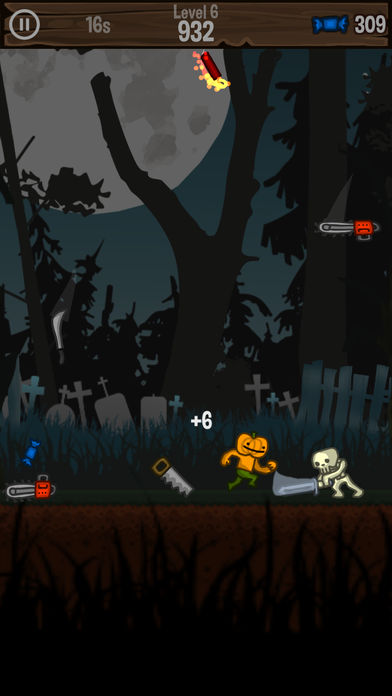 iTunes Description
Pumpkinman is trapped in a haunted forest. Everything is out to get him. You need to do your best to stop him from becoming pumpkin soup!

Dash from side to side avoiding deadly knives and swords while collecting delicious candy and smashing spooky skeletons.

Collect candy to buy different pumpkin skins.
Forum Thread: Pumpkinman – Spooky Survival (by SnoeMan Games)
---
RainbowTail – Match & Catch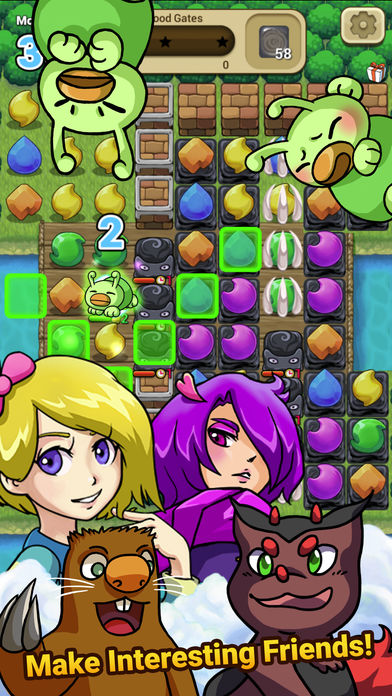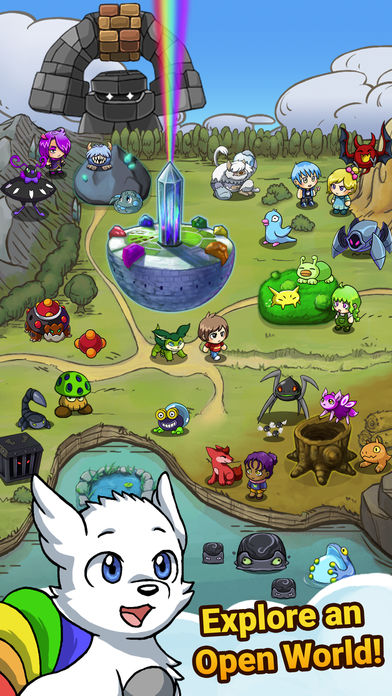 iTunes Description
Play the multiple award winning, wackiest Match-3 ever! Collect and raise hundreds of Gemlings to take down enemies that hate colour, and restore the rainbow to the world!

Meet and befriend odd characters, and hone your puzzle solving skills in the ultimate Match-3 RPG!
Forum Thread: RainbowTail – Match & Catch (By FredBear Games)
---
Sheltered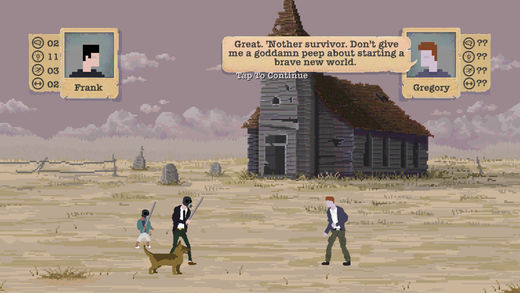 iTunes Description
Sheltered is a post-apocalyptic disaster management game that gives a whole new meaning to the term "nuclear family". Given a head-start over the billions lost in a nuclear holocaust, you must gather as many supplies as possible en route to the concrete underground shelter that will soon become your family home for the foreseeable dire future.

As the overwhelming despair of this new world surrounds you, how will you survive? Your approach to the countless moral choices you'll be faced with on a daily basis, could be the difference between the lives of your family or their unfortunate end. Resources are scarce though, with barely enough to cling desperately to life for another day you're already faced with a monumental choice. Who will you send to venture out into the vast unforgiving wasteland? Whilst exploration is a traumatic experience, the weapons you can craft from resources could tip the scales of life or death in your favour. Assaults from feral beasts and roaming factions are endlessly closing in, imminent and deadly risks surround you.
Forum Thread: Sheltered (by Team17)
---
Subsurface Circular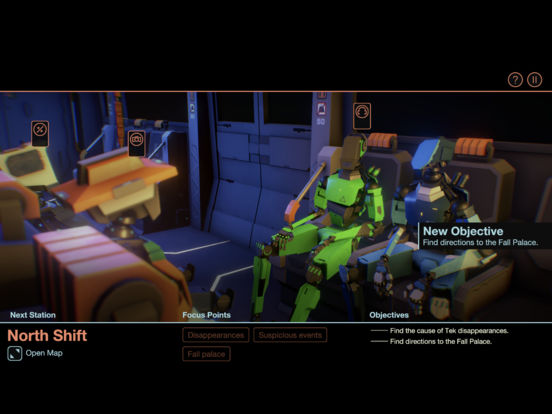 iTunes Description
MEET THE LOCALS, PICK UP THE LINGO

A detective stationed on the Subsurface Circular investigates a series of disappearances among the city's robotic working class. Collect words and phrases, then use them in dialogue puzzles to uncover the world's secrets and determine its future.

Inspired by classic adventure games and modern dialogue systems, Bithell Games has created a single session story which respects your time and your intelligence.
Forum Thread: Subsurface Circular (By Bithell Games)
---
The Sun: Origin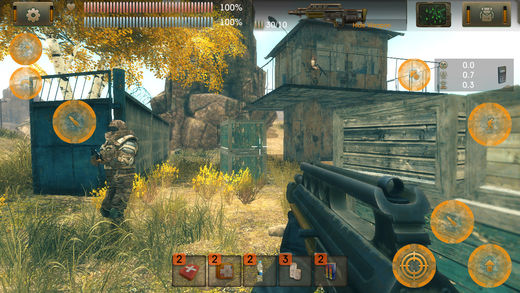 iTunes Description
In the year 2050, the sun unleashed a catastrophic surge of energy into space, a wave of power that would plunge our civilization into chaos for centuries. Though predicted for years by the scientific community, their warnings were ignored by the world leaders that instead squabbled over petty territorial concerns.

When the wave of energy struck the earth, a storm of radioactive particles blanketed the atmosphere in a deadly, carcinogenic fog. The fog killed indiscriminately … the young, old, rich and poor all fell in equal measure. Only those that had heeded the warnings and taken shelter in abandoned bunkers were spared.
Forum Thread: The Sun: Origin (By Igor Migun)
---
Tank Trace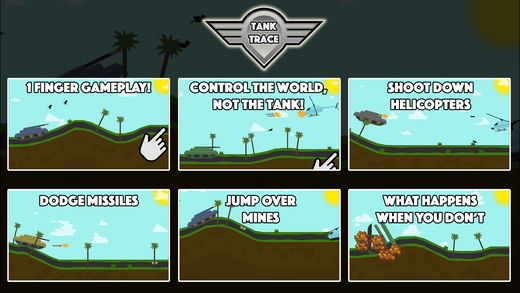 iTunes Description
Draw terrain as you go in this exciting infinite scroller with a new twist on controls!
You control the world, not the tank!
Avoid missiles, helicopters and mines.
How far can you get?
Forum Thread: Tank Trace (By Pixel Stomper Inc.)
---
Too Crowded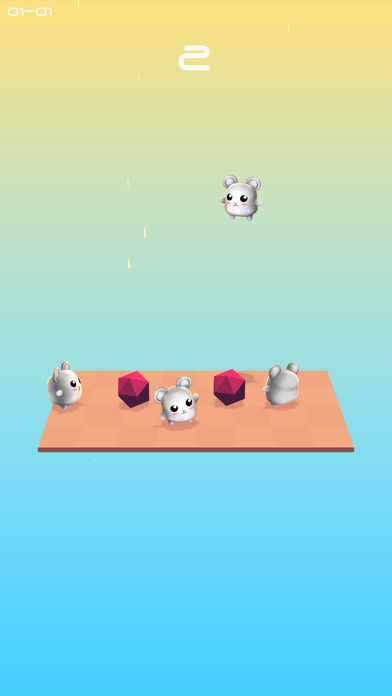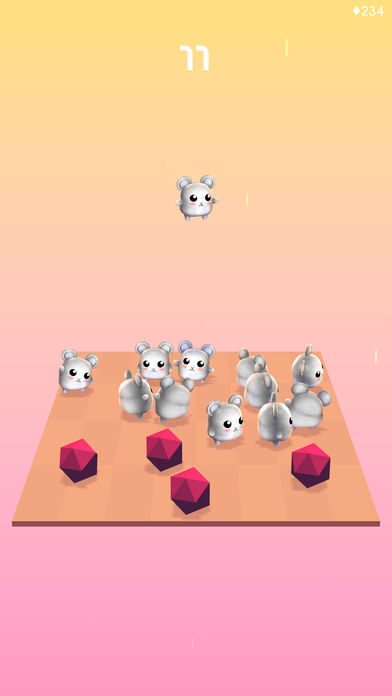 iTunes Description
It's a small world, too crowded, but we can't stop dance!
Mini arcade and puzzle game made with passion test your reflex.

One tap to drop your dancer, don't hit other dancers.How many dancers can you put on the small stage?

Collect cute characters and challenge higher levels!
Forum Thread: Too Crowded (by Xi You Di Wang)
---
Wartide: Heroes of Atlantis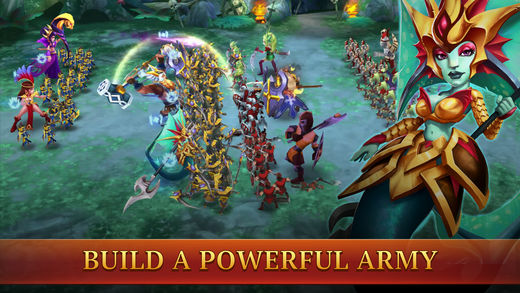 iTunes Description
The ultimate strategy battling RPG you have been waiting for!

Wartide: Heroes of Atlantis introduces the unique and highly strategic deployment battle system. Arrange your armies to out-maneuver your opponents and then take control of your heroes in order to unleash powerful abilities to finish them off.

Summon your heroes, from legendary warriors to mystical sorcerers, assemble your armies, and reclaim the long-lost kingdom of Atlantis. Defend your Citadel from attacks, do battle online against leaders from around the world, and forge powerful Alliances to destroy your common enemies.
Forum Thread: Wartide: Heroes of Atlantis (By Kongregate)
---
Way of Tanks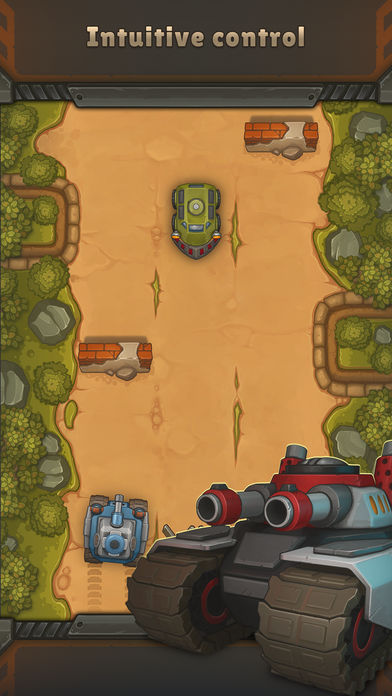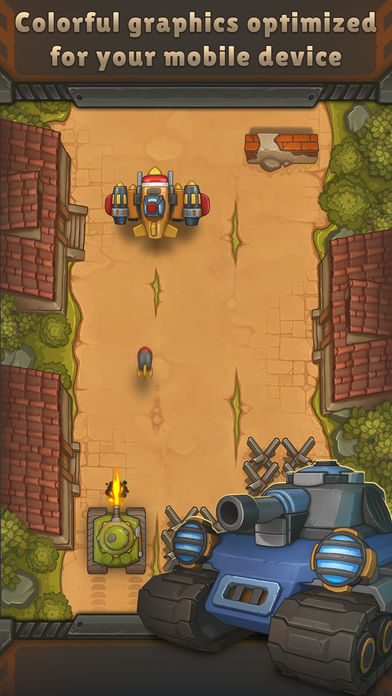 iTunes Description
Way of Tanks is the first and only tank race in the world. Speed up, overcome obstacles and traps as fast as you can! Destroy the enemies, use and upgrade your tank's super powers. Way of Tanks is the world of steel armor, clever maneuvers and adrenaline. Compete with your friends, drive your tank forward and become a true hero. Join the tanks army right now!
Forum Thread: Way of Tanks (by OGUREC APPS)
---
Wreck Race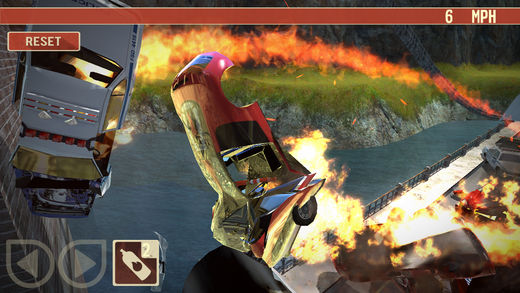 iTunes Description
Wrecked is all about vehicle destruction. Cause a maximum amount of devastation and destruction as you crash into oncoming traffic. Metal bends, parts fly, engines explode, and cars tumble. Wrecked is one highlight reel after another as you cause massively brutal accidents. Wreak havoc in 15 cars, across 18 tracks, and in three different game modes. Enter the Wrecked Circuit, test your skill in Crash Mode, or compete in daily tournaments against the other racers.
Forum Thread: Wreck Race (Ultimate Destruction)
---
Yesterday Origins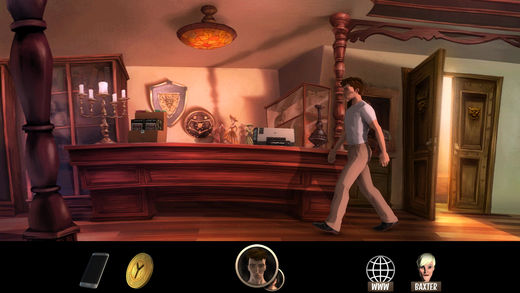 iTunes Description
It's 1481. You play a young John who is publically humiliated and dragged through the street. Under suspicion of witchcraft, he is imprisoned by the Spanish Inquisition to be tortured.

Later, he undergoes an alchemical transformutation making him immortal. But not everything goes to plan. As a result, after each resurrection, John completely loses his memory.

500 years later, in the present day, John is living in Paris with Pauline, his immortal partner. Together they are searching for an artefact that is needed to reproduce the ritual so John will never forget who he is again. During their investigation, they will have to solde mysteries from the past and face dangerous protagonists who want to steal their secrets…
Forum Thread: Yesterday Origins (By Microids)
---