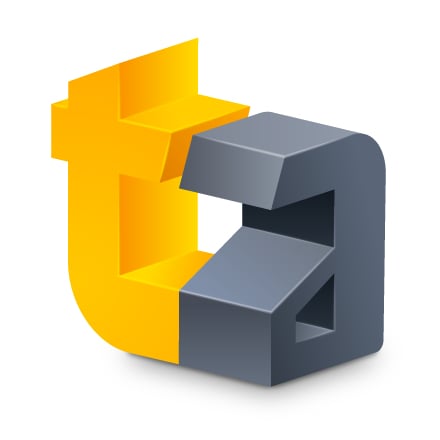 Hello, gentle readers, and welcome to the RPG Reload, the regular feature where our battles to the death sometimes involve QTEs. In each of these columns, we take a look at some aspect of RPG gaming on iOS. Often, it's in the form of a replay or a retrospective, but today we're doing something a little different. In the last couple of months, we went through the history of action RPGs, from Dragon Slayer to Dark Souls. These trips through history present us with an opportunity to do something that is often requested of us here at TouchArcade: lists of the best examples of each gaming genre. Consider this, then, your starter set for action RPGs on iOS. Are there other excellent ones? You bet! This is just my opinion, after all. But this gives you a place to get started in the genre with some assurance of reasonable quality.
One caveat: I'm only including games that include 64-bit support at the time of writing. The deadline for 32-bit apps has passed, so this list wouldn't be terribly useful if I included those. I've limited myself to 10 games for this list, and rather than go through the headache of trying to rank them in a particular order, I'm just going to list them alphabetically.
---
Battleheart Legacy
Battleheart Legacy, $4.99 Mika Mobile makes marvelous mobile games, and the follow-up to the original Battleheart is no exception. It basically grafts the simple drag and tap mechanics from the original game onto a full-on RPG adventure. It's a short adventure, to be sure, but its combination of accessibility and enjoyable mechanics make it one worth running through at least a few times.
---
Cat Quest
Cat Quest, $4.99 Cat Quest is a little light in its story and theme, but it's a real heavyweight in terms of gameplay. Exploration is the chief strength of this game, with a huge world full of enemies to fight and quests to solve. The combat is pretty simple, but the strategic use of magic spells adds a little crunch to what is otherwise a game of cat-and-mouse. Its colorful, charming presentation is a nice contrast to some of the dingy dungeons games in this genre tend to occupy.
---
Crashlands
Crashlands, $6.99 Crashlands is more than it appears to be in almost every way. There's so much to find, learn, do, and see in this game that you could easily spend dozens of hours on it. Combat can get surprisingly tense due to the ferocity of some of the enemies, and the crafting elements provide a nice way to slowly peel back the layers of the world to the player. Some players find it drags on a little too long, but it's still one of my favorite mobile games ever.
---
Exiled Kingdoms RPG
Exiled Kingdoms RPG, Free Exiled Kingdoms recently got an update that allows its main quest to be completed, but the game itself is still getting new stuff added to it as of this writing. Simply put, if you pine for early 1990s CRPGs, you'll want to check this game out. Unsurprisingly given the common inspirations, it sometimes feels like Diablo. At other times, it feels like an Ultima game. It's not just a retro throwback, though. This is a very accomplished RPG in its own right, one with more depth than you would expect at first.
---
Jade Empire
Jade Empireâ"¢: Special Edition, $9.99 Bioware's flirtations with melee-based action RPGs began and ended here, more or less. Jade Empire is rarely considered one of the famous RPG developer's best games, but it's still really great. The unusual setting makes for an interesting RPG theme, and while the combat can be a little fussy on the touchscreen, it's a lot of fun to kung fu the bad guys to death. As you would expect from Bioware, this game goes pretty heavy on the story, with lots of moral choices and twists to keep you interested.
---
Ravensword: Shadowlands
Ravensword: Shadowlands, $6.99 On the great sliding scale of action-RPGs, Ravensword leans a lot harder into the RPG bit than the action. Nevertheless, the combat is action-based, so I'm including it here. The way the iOS market has shifted since this game's release makes it unlikely anything quite like it would ever debut on the platform again, but Ravensword is still just as easy to enjoy now as it was years ago. Beautiful, captivating, and just plain fun, this should be in the library of any mobile RPG fan already.
---
Secret of Mana
Secret of Mana, $7.99 For players coming from a console background, if you ask them to name an action-RPG, there's a very good chance Secret of Mana will be what they suggest. It's a goofy, messy game, and it's perhaps not ideally enjoyed with a touchscreen. But it's also full of cool things like upgradeable weapons, a fluffy dragon you can ride on, and Santa Claus. The remake of its predecessor, Adventures of Mana, is also very good.
---
The World Ends With You: Solo Remix
TheWorldEndswithYou: SoloRemix, $17.99 In a more just world, The World Ends With You would be a well-known part of the Square Enix pantheon of legendary titles. Alas, it has to settle for being that game that one person in every group will not shut up about. The action-based battle system is quite unlike most of the other games on this list. It was built for a touch-based interface and so it feels very natural on a mobile device. There's a great story here, along with an unforgettable soundtrack and plenty of innovative mechanics that were good enough for many RPGs that followed to borrow liberally from.
---
Titan Quest
Titan Quest, $7.99 You say you want Diablo on your mobile device, but Blizzard will only show you Hearthstone? Well, provided what you were seeking was something with the feel of single-player Diablo, you'll probably be able to get into Titan Quest. DotEmu's port can be a little awkward and buggy in places, but it's worth it to get a game of this caliber in your pocket. The unusual theme is a bonus, too.
---
Ys Chronicles 1
Ys Chronicles 1, $4.99 This one is a grandfather compared to the others on this list, at least in its original form. Of course, this is a port of an incredible remake of that game, so while it certainly has some aspects that feel, shall we say, vintage, it's more playable than you would think. Adol Christin is still embarking on new adventures to this day, and this game shows you how it all got started. Be sure to also check out the second game, available as a bundle with this one. They're more like two parts of one larger game than anything else.
---
Again, this is just my personal list. If something you really love is missing, it's possible I forgot it or that I've ruled it out as an action RPG for one arbitrary reason or another. That said, if you want to make the case for anything in particular, please leave it in the comments below. There's a good chance I'll be revisiting this list in the future to update it now and then.
While I had been planning on cooling it with the history articles for a while after how ungainly this one became, I've decided to go ahead with the next series starting from next week. We'll be looking at the history of JRPGs, and I'm afraid it's going to be considerably abridged compared the action-RPG series simply out of necessity. Listing every JRPG, even just the good ones, would take forever. So I'm going to do one article per decade, and hit only the highlights among the games released in each. I can't lie: I really want to list the top JRPGs on mobile, and I can only do that if I finish up the history part first. Thanks for reading!
Next Week's Reload: The History of JRPGs Part One