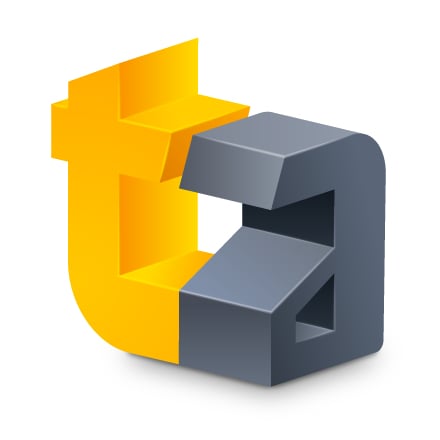 Every year when new iPhone or iPad hardware rolls out, we like to put together a list of the fanciest and most graphically intensive games that will show off the power of your shiny new devices. However, for several years now that type of list has become harder to put together for a number of reasons. One is that the yearly hardware improvements in terms of graphical performance have become less giant leaps and more incremental jumps. We've had pretty close to console-level graphics for a long time now, and the wow factor has somewhat diminished. Another problem is that, even though our devices are quite capable of pushing really impressive visuals, making games like that takes a lot of time and money, and in a market where most people expect games to be either free or very very cheap that's just not feasible. Finally, fancy graphics are more taxing on the hardware, which in turn kills your battery faster. With mobile devices being such an integral part of everyday life for most people, burning your battery down playing video games just isn't terribly practical in most cases.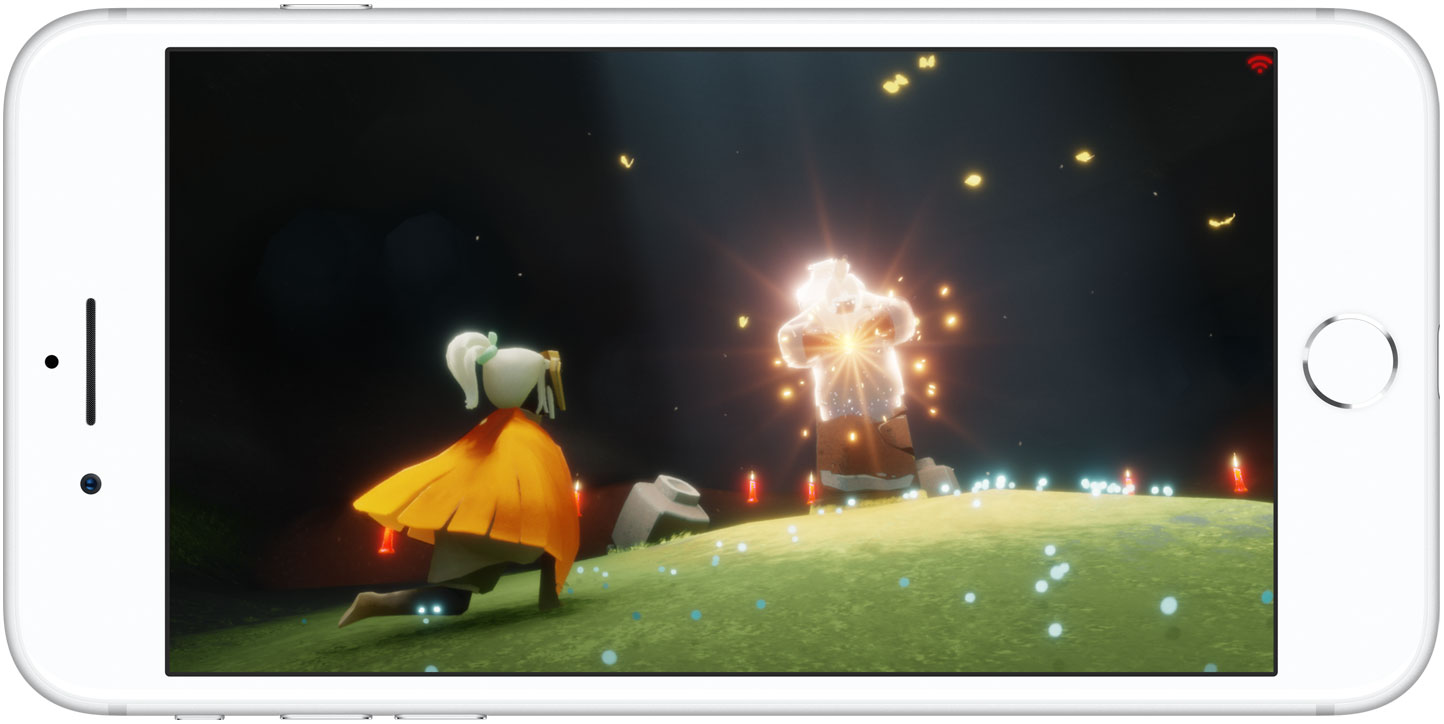 All of that said, we're living in a pretty great time in terms of balancing out those issues above. Games may not be matching the visual quality of the latest consoles or high-end PCs, but there are still many very graphically impressive games released each year. With Apple's new iPhone 8 devices, they've included their latest custom chip which they've named the A11 Bionic. The chip has six cores, two high-power cores and four low-power cores, and thanks to Apple's new custom performance controller the workloads will get divvied up to each set of cores in an intelligent manner but also all six of them are available to use at any time should an intensive task call for it. Basically, this means that the A11 Bionic is a beast and benchmarks are on par with Apple's current lineup of MacBook Pros and even better than those of the iPad Pro. The A11-equipped iPhone 8 models and the forthcoming iPhone X are all way out in front of the competition in terms of raw performance.
Anyhoo, there's still plenty of games out there that will show off that amazing performance of the iPhone 8 and iPhone 8 Plus. But alongside these new iPhones is also a new version of iOS: iOS 11 which introduces ARKit, a new API that makes it easy for developers to create augmented reality experiences for your device. So for this year's list we've included games that are just impressive from a graphical standpoint, games that use great art styles and color palettes that will look great on the new True Tone displays, AND we've included some of the better augmented reality gaming experiences which can be quite a fun way to show off your cool new phones to people. This is of course not a definitive list of either the most visually impressive or the BEST iOS games you can get, just a selection we thought was nice, so if you have some suggestions to add be sure to leave them in the comment sections below.
---
Infinity Blade Trilogy – This one is a staple when talking about graphically impressive games. The latest Infinity Blade game may be 4(!) years old by now, but it still holds up today and an update from just last month gives it even better support for the latest devices. Also the original Infinity Blade was recently updated for the first time in 5 years also bringing support for new devices, and despite launching way back in 2010 it's still quite a showpiece even today. I actually kind of like the simplicity of the original, but really you can't go wrong picking up any of the Infinity Blades.
---
The Witness – This might have only just come out, but Jonathan Blow's first-person puzzle adventure The Witness is one of the most beautiful games ever released, and is easily one of the best games to show off the beautiful new iPhone devices. The gameplay works incredibly well on the touchscreen, and there's such a lush, colorful world to explore it's hard not to stop often and just marvel at what's in front of you. It also doesn't hurt that it's a smart and thought-provoking experience, so if you were just buying this one for the eye candy don't be surprised to find yourself getting sucked in for the whole ride.
---
Gear.Club – Racing games are always one genre where developers can really show off some amazing visuals, and for the past several years I've recommended Real Racing 3 (Free) and/or Asphalt 8 (Free) as great graphical showpieces of the mobile racing game genre. Even though both games are quite old, they're frequently updated and have hung with all the new features of new devices. So, I actually DO still recommend either and since they're free there's no reason not to. But I felt that a newcomer and equally stunning racing game deserved a spot on this list, and so the awesome Gear.Club gets the nod from me. It too is free, so really, go download all three of these great looking racers!
---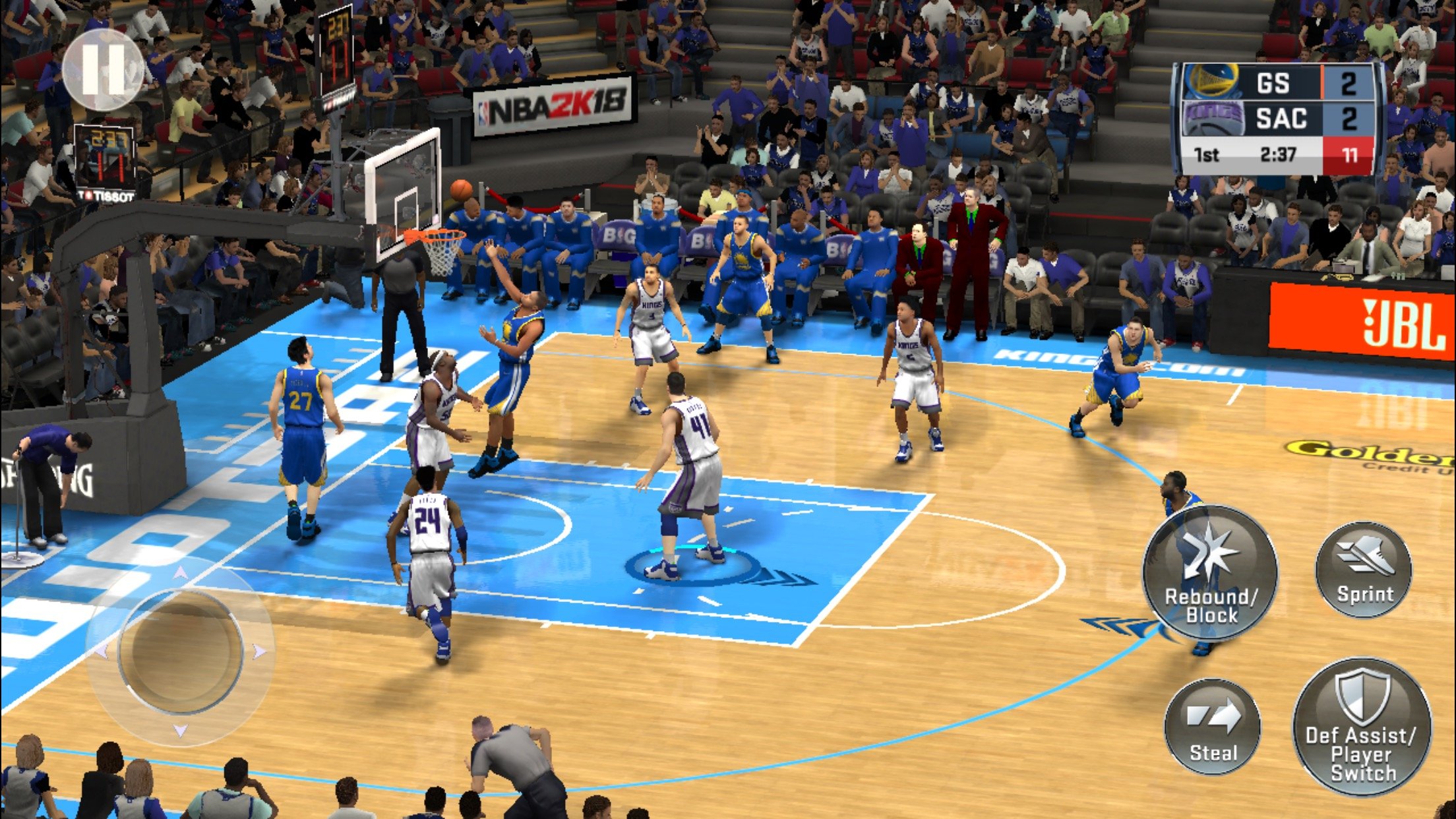 NBA 2K18 – Sports games on consoles have gotten to the point over the past several years to where you can hardly distinguish them from their real-life counterparts. I know I've walked into my buddy's house and asked him what game was on the TV only to find out he was playing the game. It's maybe not quite to that point on mobile yet, but the NBA 2K series in particular has such fantastic animations that if you walked by and saw someone playing NBA 2K18 from over their shoulder you'd probably do a double take to figure out if they weren't actually just watching a live NBA game on their phone.
---
Oceanhorn – Even though it launched in 2013, Oceanhorn is one of those games that's always been first in line to update and support whatever awesome new features it can in Apple's various hardware and software releases. In fact, while there's no update as of the time of this writing, I wouldn't be surprised at all to see a big update released specifically to take advantage of the new iPhone 8 devices and the forthcoming iPhone X. Even if not, Oceanhorn has remained one of the nicest looking games around and is an incredibly fun adventure to boot.
---
Radiation City – Being from the folks that make the stunning Sky Gamblers series of aerial dogfighting games, it's no surprise that their latest release Radiation City is also a visual powerhouse. You get to explore a huge open-world digital version of Pripyat, the infamous Ukrainian city that was evacuated following the Chernobyl disaster in 1986. The abandoned nature of the city makes for some really interesting and unsettling environments to take in, and of course being an survival action game you'll run across plenty of radiated zombies to contend with too.
---
Transformers: Forged to Fight – Like racing games, fighting games only need to load up a single level and some character models each time you play, rather than loading up a huge open world. That means developers can go pretty crazy with highly detailed and animated environments and complex character models with fluid animations, making for some very pretty sights. Of all the fighting games available on the App Store, Transformers: Forged to Fight is definitely the most visually impressive. Transformers are bad ass already, but with all the over the top graphical effects and cool arenas to fight in things get cranked up to 11 in Forged to Fight.
---
Augmented Reality Games Using ARKit
Euclidean Lands – This turn-based strategy game feels a lot like the excellent Hitman GO ($4.99) and its follow-ups, but if they took place on mind-twisting Rubik's Cube-style game boards. The developers updated the game this week to take advantage of ARKit functionality, and while it's not much more than "the puzzles are projected your real world space now!" on the surface I actually found it easier to wrap my brain around each one by being able to inspect it in real three-dimensional space. It adds a really neat element to an already fantastic puzzle game.
---
Flat Pack – This is the latest from the wonderful folks at Nitrome, and it's a 2D platformer that takes place on the different sides of 3D objects. It's similar to what's seen in Nintendo's Legend of Zelda – A Link Between Worlds and the upcoming Super Mario Odyssey, but a fun fact is that Nitrome was exploring the concept all the way back in 2011 before either of those title released. It's also something that translates really well to the augmented reality experience that can project those 3D surfaces into the real world.
---
The Machines – This was a big showpiece for ARKit functionality during Apple's most recent media event a couple of weeks ago where they introduced the iPhone 8 and iPhone X. And it's with good reason: The Machines impressively creates a huge battlefield in augmented reality where you can duke it out with others in PvP using a bunch of awesome robots. It definitely feels like one of the first games to explore the potential of using the augmented reality as part of the foundation of gameplay, as opposed to just projecting images into the real world.
---
magic.#ARKit #madewithunity #madewitharkit pic.twitter.com/226dlwZquE

— Jesse Ringrose (@jesseringrose) September 7, 2017
Splitter Critters – While many of the ARKit games that released are not much more than the game being projected into the real world through your device's camera, Splitter Critters actually gains an extra layer of depth from the augmented reality treatment. The point of the game is to split up the scenery and shift the pieces around to create a path for the game's little critters to traverse, but in augmented reality those cut pieces of the level can actually shift around just by you changing your device's position. It's a really neat trick and a cool way to show of ARKit's capabilities.
---
Warhammer 40,000: Freeblade – This entry qualifies for both graphically impressive and cool augmented reality experience. In fact, it was one of my suggestions for the best games to show off your iPhone 7 last year, and Apple's used the game twice in demos onstage during their announcement events. Once to showcase the new 3D Touch feature introduced with the iPhone 6S, and again during the iPhone 8 event earlier this month showcasing this new ARKit functionality. It's a looker for sure and it now includes a really neat augmented reality mode that lets you have massive robot fights anywhere in the world you point your camera.
---
Zombie Gunship Revenant – The extremely popular Zombie Gunship series is all about blasting zombies from the confines of your AC-130 gunship flying high above in the sky. It turns out that that perspective translates perfectly into the real world in an augmented reality experience. If you've ever hoped you could fight off waves of zombies right on your desk at work, your time has come. Or really anywhere you can think of where you might want to have a zombie battle.