If you somehow didn't get your fill of new iOS games with our big Out Now list posted a couple of nights ago, then have I got some good news for you: New games are still trickling into the App Store! It's like it never ends! Somebody please help me! Actually new games are always trickling out, or firehosing out I should say, and ever once in a while there's enough noteworthy stuff that misses our weekly list that we'll do a second list just as a way to keep everyone up to date and cap off the week. So without further ado check out the stragglers below and let us know if there's any games on this second list that you'll be picking up!
---
Crown Throwdown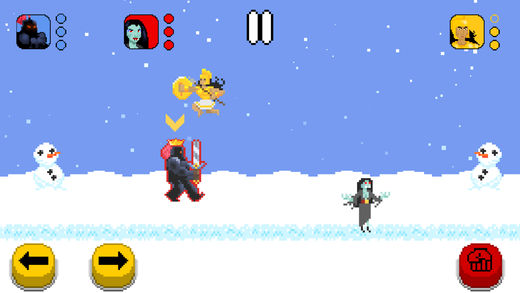 iTunes Description
Whoever holds the crown, holds the power… Be the last man, woman, or blob standing in this silly arcade fighter!

Collect the crown and jump on your enemies heads to defeat them. If an enemy already has the crown, jump on their head to knock it off and scramble to see who can collect the crown first!

Battle your way to the throne in Throwdown mode or hone your skills against 1-3 AI opponents in Arcade mode.

Earn gold by winning matches and use that gold to unlock new characters and levels.

Let's Throwdown!
Forum Thread: Crown Throwdown (By Jordan Overmyer)
---
Finnish Dart Game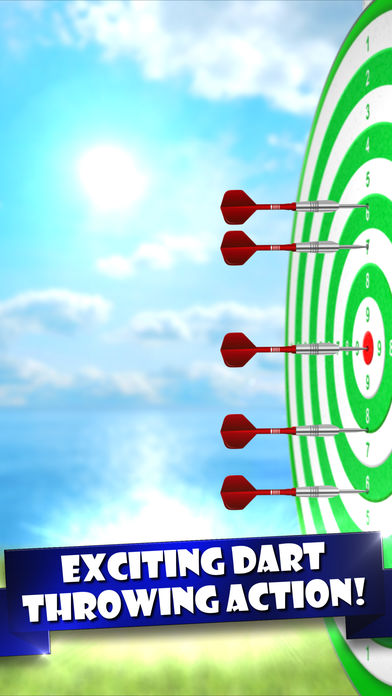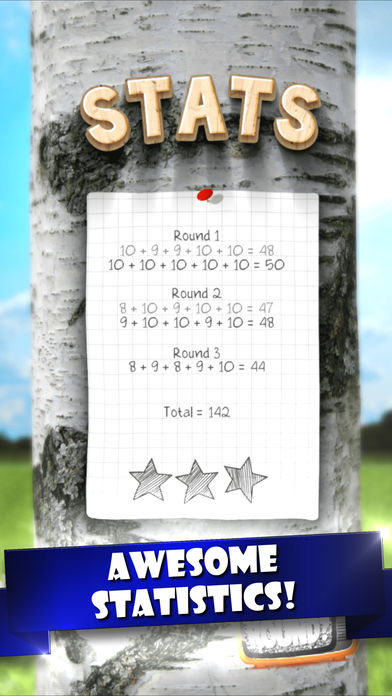 iTunes Description
Traditional Finnish Dart Game, now on mobile! Looking for a fun challenge? Target Bulls-eye! Climb the global online leaderboards!

Thrilling dart throwing action – experience of a lifetime.

– Free, addictive and fun!
– Easy to learn, hard to master!
– Fresh Dart game with unique gameplay!
– Climb the global online leaderboards!
– No internet connection required – You can play offline!
Forum Thread: Finnish Dart Game (by Headfish Entertainment)
---
Football Strike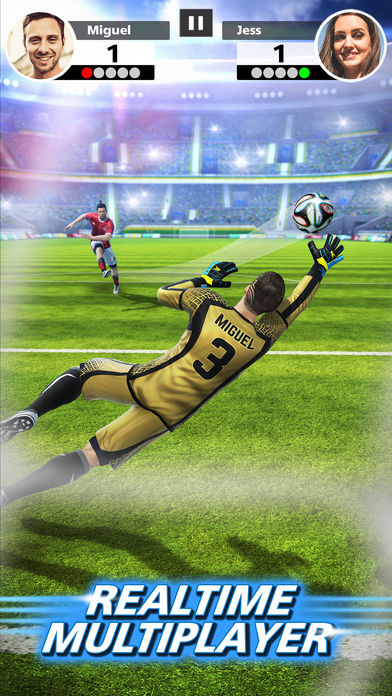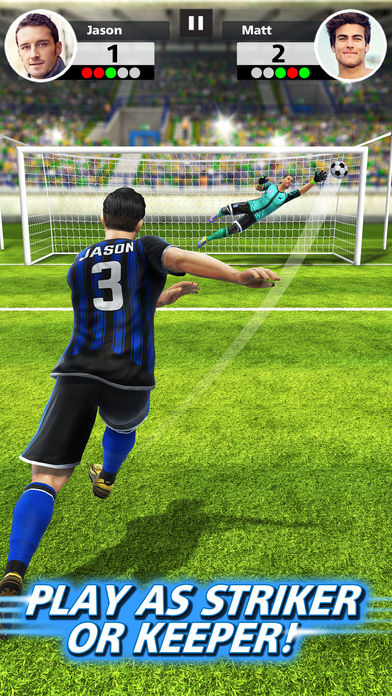 iTunes Description
Ultra-fast multiplayer free-kick action: this is Football Strike!

You've never played a football game like this before. Take on your friends in multiplayer free-kick face-offs, or make a name for yourself in the Career Mode! Challenge the world across different online game modes! Hit the targets in a fast-paced, time-limited battle for points in Shooting Race mode, or take turns as both striker and goalkeeper in the one-on-one Free Kick mode!

Customise your striker and goalkeeper with tons of unlockable items! Show off your style or represent your team's colours! Take on Career mode, travelling through different stadiums around the globe and taking on unique soccer challenges to unlock medals! With simple, fast gameplay, Football Strike is easy to play and offers endless competitive football fun!
Forum Thread: Football Strike (by Miniclip)
---
Freeways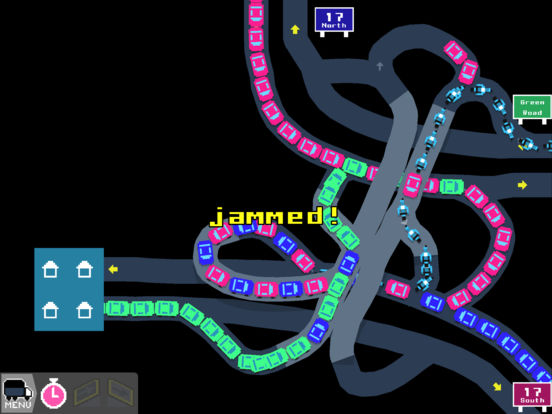 iTunes Description
You are a freeway engineer.

Draw freeway interchanges with your finger.

Optimize for efficiency and avoid traffic jams.
Forum Thread: Freeways (by Blinkbat Games)
---
Hero C – Round and Round!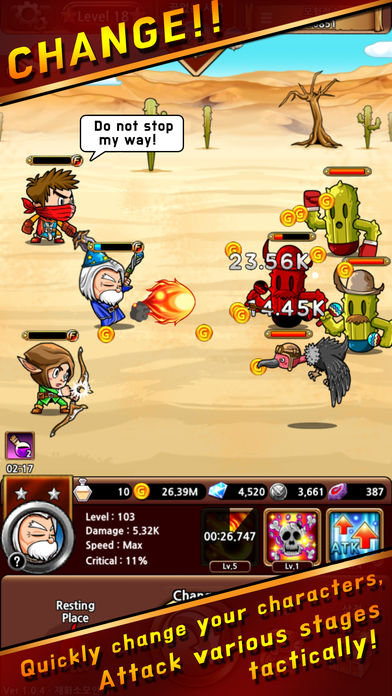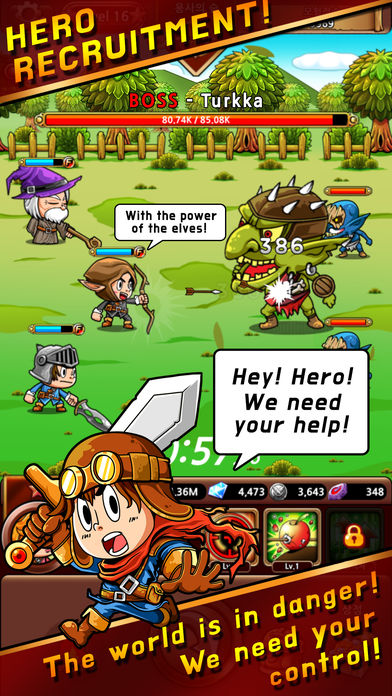 iTunes Description
Hey…! Here it is … Here!
You…!! You are the hero we were looking for!
The world is under threat from the forces of darkness!
You have to save the world with your avatars!
Only your control can save the world!
In line with the battle situation, Change the character, Click on the skill!
Then defeat the monster and win the boss battle!
Only your control leads your avatar to victory in combat!
Start your adventure with your knights!
Forum Thread: Hero C (by X's Quest)
---
Hooked Inc: Fisher Tycoon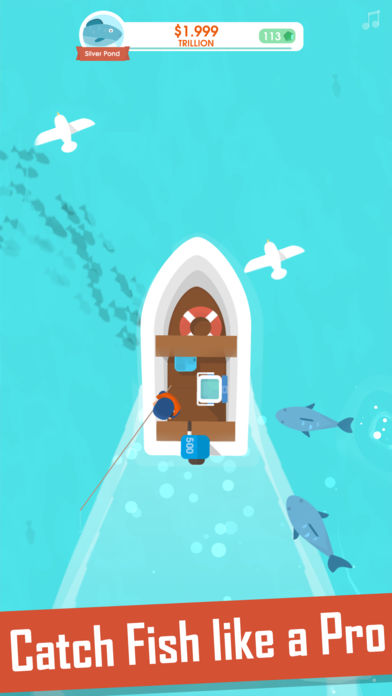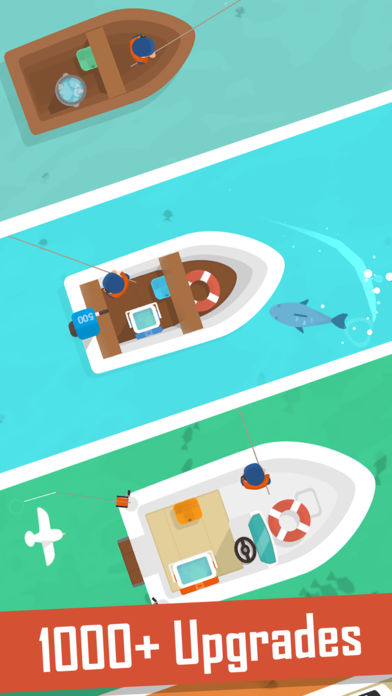 iTunes Description
Do you have what it takes to become the best fisherman? In this addictive clicker game you will travel the seas on an adventure to catch fish and grow your crew while earning cash to upgrade your boat and gear!

– Upgrade your boat and build your Fishing Empire.
– Recruit and upgrade your own Crew.
– Search the seas for Rare and Epic Fishes
– Brawl for Stars to increase your Value
– Try your Fishing Luck on the Wheel
– Join multiplayer fishing tournaments
Forum Thread: Hooked Inc: Fisher Tycoon (by A Creative Endeavor)
---
Knckout.io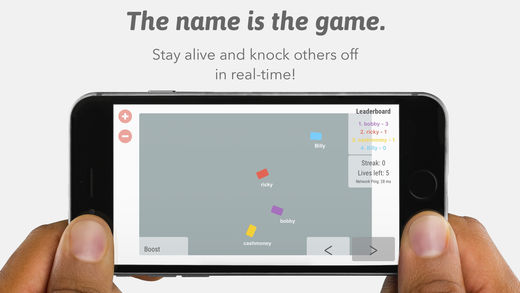 iTunes Description
The smash hit web .io game comes to iOS!

Stay alive and knock competitors off from all over the world in this real-time multiplayer thriller! How long can you stay on the map?!

Customizable skins coming out in next update!
Forum Thread: knckout.io (by Jason Chitla)
---
Lost in the Pages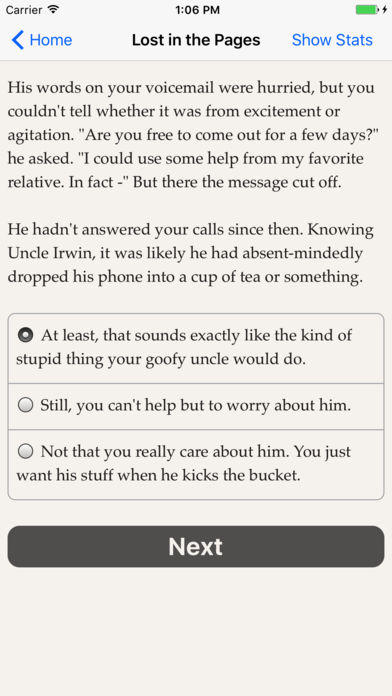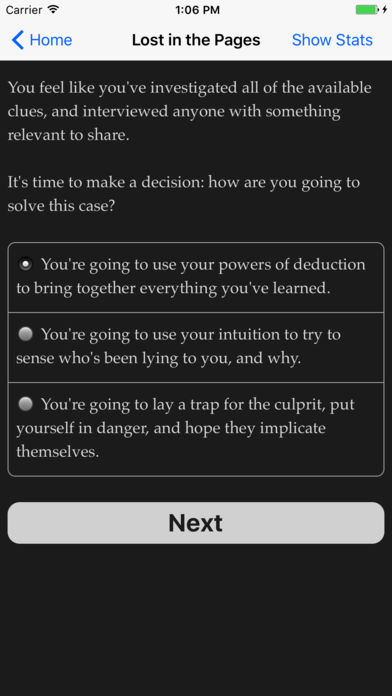 iTunes Description
Travel through different books in a quest to find your uncle! You will travel through a number of stories, seek to understand why they are falling apart, and trying to solve the mystery of your uncle's bookshop.

"Lost in the Pages" is a 125,000 word interactive novel by a collection of authors, where your choices control the story. It's entirely text-based—without graphics or sound effects—and fueled by the vast, unstoppable power of your imagination.

There are over a half a dozen stories to choose from, from fantasy and science fiction, to horror or mystery. Can you rescue your uncle and restore order to the stories, or will you be consumed by the menace hanging over him?
Forum Thread: Lost In The Pages (by Hosted Games LLC)
---
ReCharge RC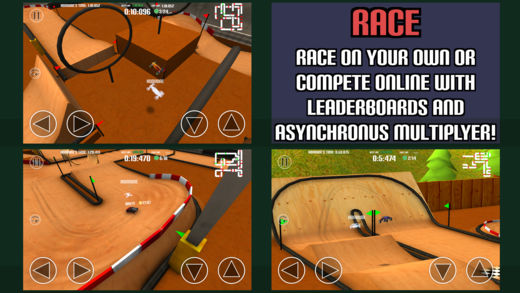 iTunes Description
Customize your vehicle, Create your very own race tracks, Share them online and Race your friends with asynchronous multiplayer and global leaderboards! Drift your way into ReCharge RC! Featuring limitless vehicle customization, online track sharing with an ever growing catalog, global online leaderboards for every track, even the ones you create, and asynchronous multiplayer allowing you to race the ghost of every leaderboard entry! Enjoy realistic physics that blur the lines between arcade and simulation and allow rookies and veterans alike to experience the joy that is RC racing!
Forum Thread: ReCharge RC (by Hondune)
---
Solitaire Till Dawn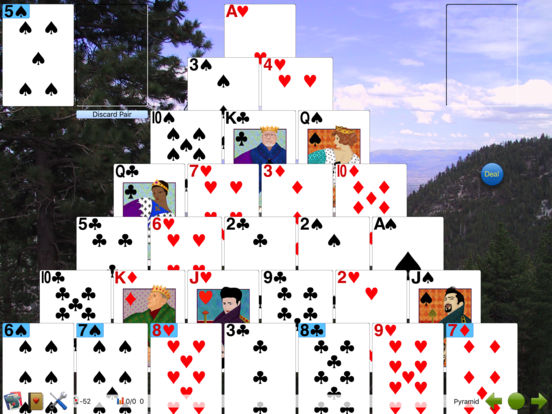 iTunes Description
Solitaire Till Dawn offers over 100 different solitaire card games, from familiar favorites to obscure delights waiting for you to discover! Play Klondike, Pyramid, Spider, TriPeaks, and more.

First released in 1991, Solitaire Till Dawn has been developed and improved for over 25 years. Macworld magazine said of an earlier version: "Solitaire Till Dawn is the best solitaire game I've seen on any platform", and MacAddict magazine awarded its highest rating, "Freakin' Awesome!" This new version has been carefully re-designed for the Apple iPad, and we think it's even better than ever.
Forum Thread: Solitaire Till Dawn (by Semicolon Software)
---
Swap Space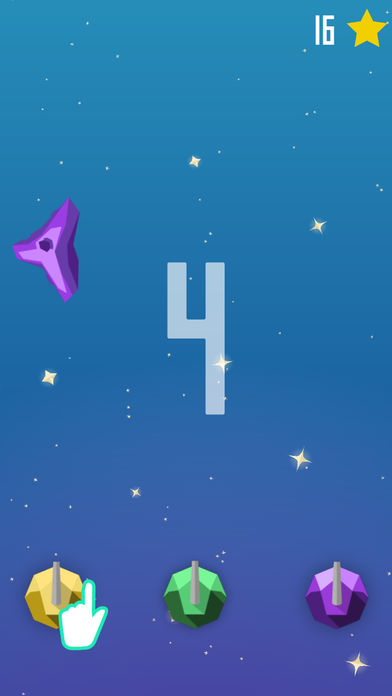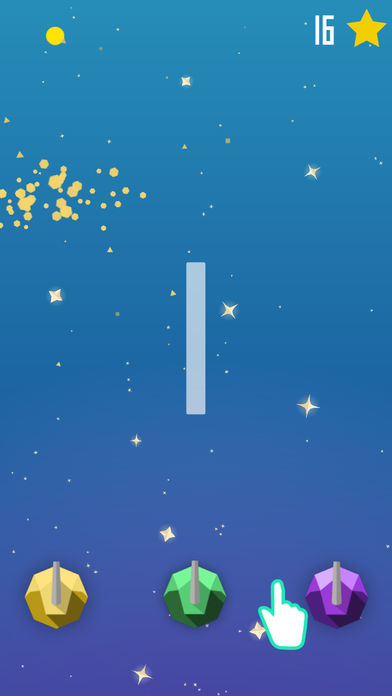 iTunes Description
Swap turrets with your finger to defend Earth against asteroids!
Match the turrets against the asteroids with the same color.

Easy to play hard to master!

– Easy and simple swipe control
– Endless gameplay
– Collect stars and unlock new turrets
– Challenge your friends with the best high score
– Complete challenges to win more stars
Forum Thread: Swap Space (by Pixelgate Studios)
---
Through the Ages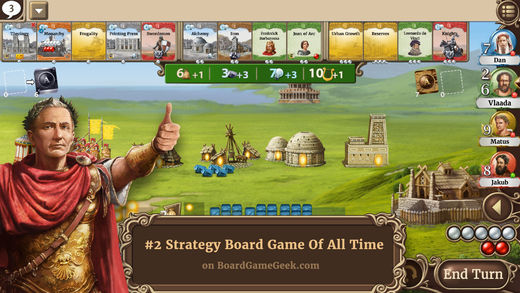 iTunes Description
This is your chance to make history: You begin with a small tribe. As you expand your farms and mines, you lay the groundwork for technological advancements, better governments, and grand wonders. Your military might supports your political skill as you guide your civilization to greatness.

OVERVIEW:
– One of the greatest board games of all time.
– Hundreds of cards to build a mighty civilization.
– Explore the many paths to victory.
– Manage your resources carefully.
Forum Thread: Through the Ages (by Czech Games Edition)
---
Warbands: Bushido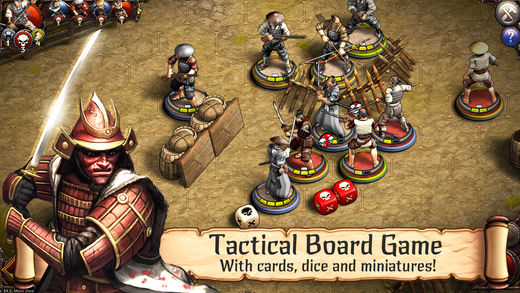 iTunes Description
Warbands:Bushido is a miniatures board game with cards, miniatures, dice and beautiful terrains to fight on, with both multiplayer battles boardgamers are used to, and challenging single-player scenarios.

Game has an isometric, tabletop-style look with miniature-style characters, cards, dice, pre-rendered battlefields and story-mode locations. There will be more than 50 various paintable units and heroes planned for a full-scale release and later additions. Single-player scenarios with their own characters and events, are highly influenced by classic tactical turn-based RPGs. While multiplayer skirmish will let you test your skills in best traditions of tabletop wargame classics like Warmachine or Mordheim with a fast-paced Hearthstone-like gameplay.
Forum Thread: Warbands: Bushido (By Red Unit)
---