We are finally back from a VERY busy and VERY productive time at PAX West, and it's out of the frying pan and right back into the fryer of a very busy week of new iOS game releases. There's no rest in the world of mobile! Actually, while roughly 30 new games on any other platform would be a banner week, it's a bit on the light side compared to a normal release week in the App Store. There's some high quality stuff on offer though, and there's a handful of stuff that's supposed to release this week but hasn't made it out in time for this post, so be on the lookout for a heads up once those finally release and check out the full list of stuff that's actually out now in the list below and let us know which games you'll be grabbing.
---
Ball Out 2 – The Impossi-ball Game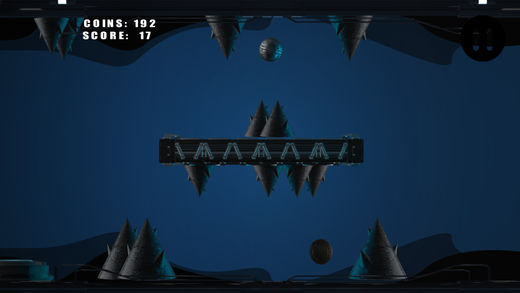 iTunes Description
BALL OUT IS BACK!

Can you beat it? Avoid enemies and see how far you can go!

Same addicting gameplay along with upgraded graphics!

Good luck!
Forum Thread: BALL OUT 2 – THE IMPOSSI-BALL GAME! (By Jason merrill)
---
Bored Ogre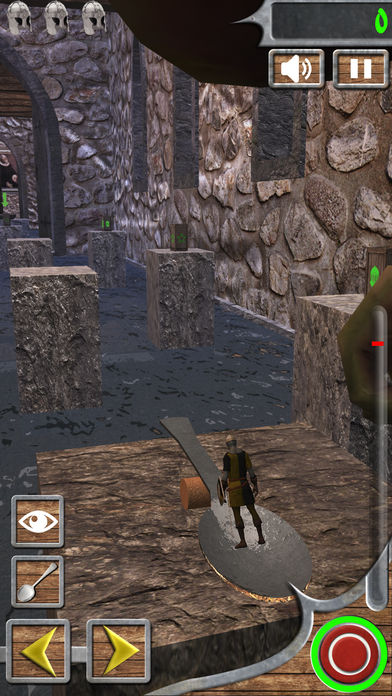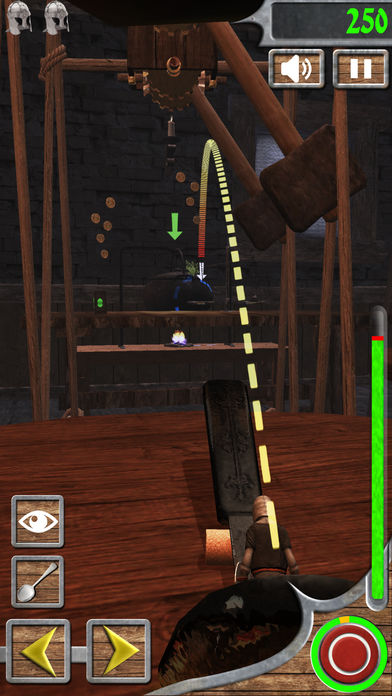 iTunes Description
"Once upon a time, far from every village, in the farthest of valleys, on the highest of mountains and in the largest of castles, lived a giant ogre. All alone in his castle the poor Ogre wasn't happy, he went through his days remembering of passed adventures and epic fights with dragons and monsters even bigger than him. But the world had changed, it was years since he last met another ogre and ancient monsters where no where to be seen.

One day, a human adventurer stumbled upon his castle and terrified by the giant ogre, ran back to his village to report about the hideout location and his terrifying inhabitant. The tale of the giant ogre spread rapidly among humans, and from every land, from every village and from every castle, the most valiant knights would depart towards the giant ogre mountain to prove their valor, defeat the ogre and return for eternal glory and a princess of their choosing. But the knights had no chances and ogre was bored…"
Forum Thread: Bored Ogre (by FrozenPepper)
---
Chicken Slaughter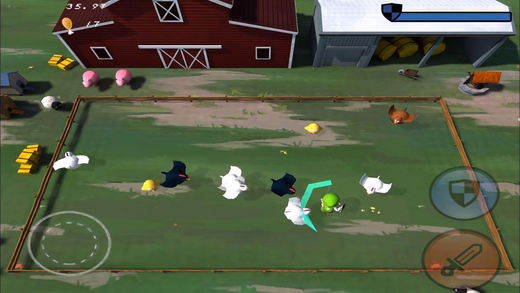 iTunes Description
Chicken Slaughter is a free arcade/action game, which is about fun and chickens. So let's make some feathers fly!

You have just entered a feared place, where chaos and madness hide behind a nice wooden fence… the way is shot, the enemy is here. CHICKENS WANT TO KILL YOU!

SURVIVE IN THE ARENA
Defend yourself against your worst ennemies: the ferocious chickens. Be careful, the black are the nastiest ones.
Forum Thread: Chicken Slaughter (by Zero Games Studios)
---
Deliria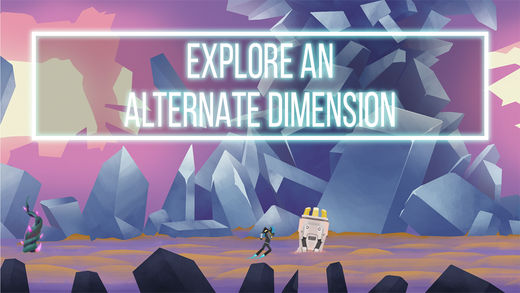 iTunes Description
2107. Earth has been ravished by an asteroid approximately 50 years ago. Dimensional rifts spawned creatures that tore civilizations apart. Scientists harnessed the rifts powers to force open dimensional gateways. Dimension LG7 allows the harvest of Delirium – an almost unlimited power source with paranormal properties. Its full potential is unknown.

You are the overseer hired by El Corp., tasked with setting up and running a delirium mining base camp on Dimension LG7. As you wake from your landing, you discover that only a few of your crew remains, the rest are stranded in the wormhole's chrono-distortion.

You must now recover the lost crew members, build up your defense and complete your mission.
Forum Thread: Deliria (by Eldritch Games)
---
Don't Eat Us!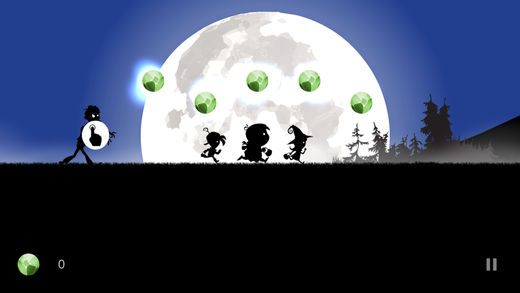 iTunes Description
A group of children is finding their way home. Protect them from zombies, wolves, demons and other hungry night creatures. Amass powers by tapping on enemies and set some poor souls free along the way.

Game Mechanics:
You have 3 lives (the number of children you need to protect). Protect the children by using your tap and swipe powers! Swipe powers are gained by tapping on enemies. The more enemies you tap and kill the greater chance of acquiring the ability to break the death carriages, where swipe powers are stored and poor souls are being held captive. Pay attention on the carriage marks.
Forum Thread: Don't Eat Us! (by Christopher Torio)
---
Dragonbolt Vanguard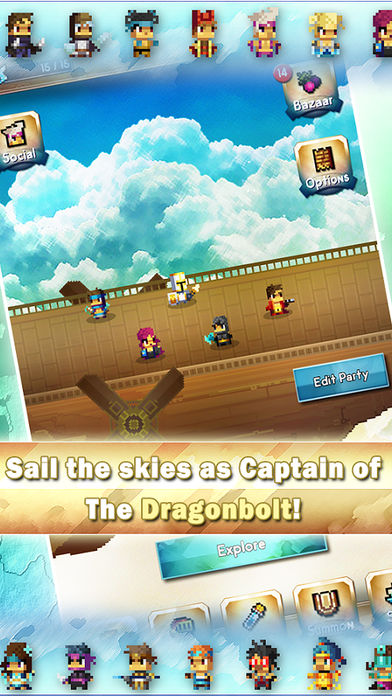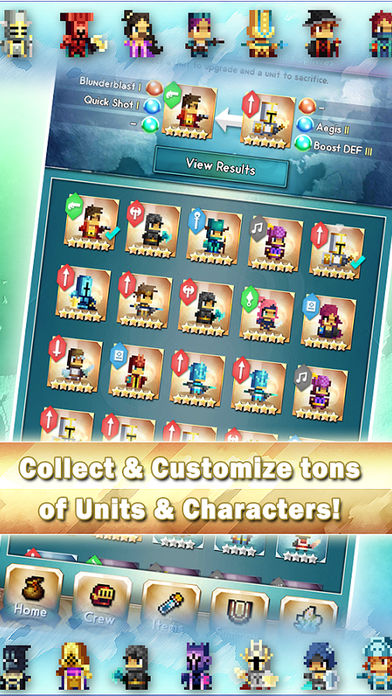 iTunes Description
Become the captain of the legendary airship known as the Dragonbolt! As you sail across the sky from kingdom to kingdom, you'll discover many hidden secrets of the world and of the dark Notreheim empire.

-Recruit powerful new allies with over 100 unique units to choose from!
-Mix and Customize your units to craft the ultimate character!
-Forge powerful weapons for your units to build the best team!
-Master the tactical Dual-Grid Combat system!
-Explore an extensive campaign with multiple challenge levels!
-Fight other player's teams in the Daily PvP Arena!
-Join the Dragonbolt Community to discuss character builds, party compositions, and overall strategies!
Forum Thread: Dragonbolt Vanguard (By SmashGames)
---
Eight-Minute Empire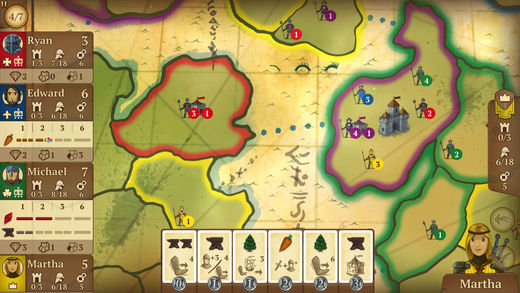 iTunes Description
Build an empire in around eight minutes!

Recruit troops to strengthen your army
Command your forces to acquire new provinces
Challenge your friends all over the world
Sail across the seas & build castles to expand your empire
Eliminate enemy troops to weaken your adversaries
Collect goods to increase your advantage
Forum Thread: Eight-Minute Empire (by Acram Digital)
---
Forward Assault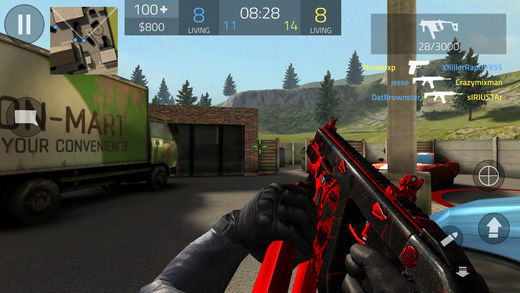 iTunes Description
Forward Assault is a tactical fast-paced modern action FPS. This tactical FPS shooter has 2 exciting multiplayer game modes, including Bomb Defuse and Team Deathmatch, with custom ranked games.

Play with teammates as you plant or defuse the bomb in Bomb Defuse. Start with handguns and knives and earn your way up to fully automatic assault rifles and sub machine guns. Guard your teammate and counter the enemy as they plant or defuse the bomb.

Rank up in Ranked mode and rise to the top by winning matches with your teammates. Earn credits and gun skins as you climb to show off your own style.
Forum Thread: Forward Assault (By Blayze Games)
---
The Great Gatsby Secret Treasure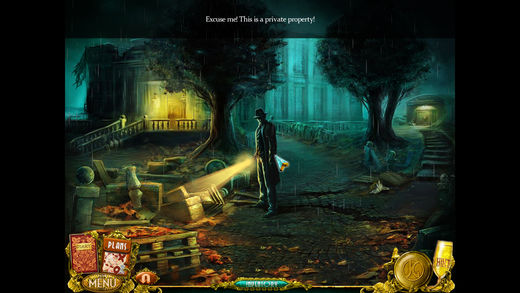 iTunes Description
The title follows the adventures of Judy, a young woman intent on discovering the mysteries of the legendary Gatsby manor. The once glamorous Gatsby Mansion is now wrecked and seemingly deserted. Judy, a talented architect, is given her dream job when she is asked to restore it to its former beauty. Just as she is about to begin, Gatsby's criminal past intrudes and she finds herself caught up in a kidnapper's scheme to discover the notorious socialite's secret treasure.

Immerse yourself in an adventure full of puzzles and scenes entwined with Gatsby's devoted love and criminal dealings in this amazing Great Gatsby Video Game!
Forum Thread: The Great Gatsby Secret Treasure (by Kiss ltd)
---
The Guides Axiom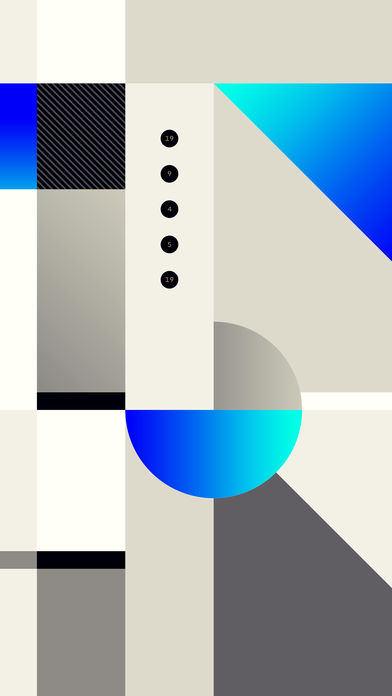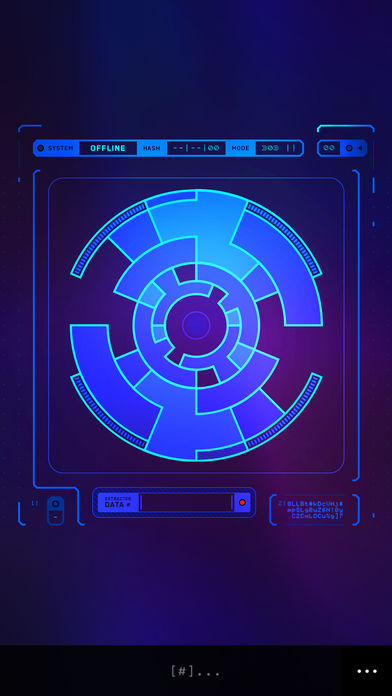 iTunes Description
Sequel to one of iOS's #1 puzzle games, The Guides Axiom introduces a myriad of entirely new codes, puzzles and interactive ciphers to challenge your wit, stretch your imagination and test your ingenuity in unique and innovative ways.

Simply stated, they're not easy. Progressing will be difficult, but you have the appropriate tools at your disposal. Everything you need to proceed is — or has been — provided.

Look for clues and patterns to build on what you have learned. Remember what you have seen as for no detail is too subtle or insignificant. As you explore deeper, you'll begin to unravel the enigma of The Guides Axiom.

Peculiar, isn't it?
Forum Thread: The Guides Axiom (By Kevin Bradford)
---
Habitactics – Premium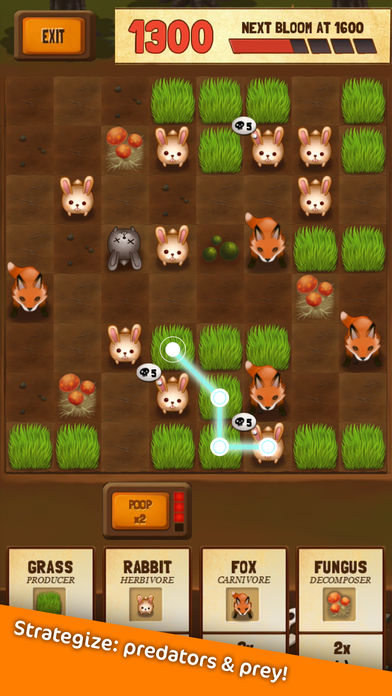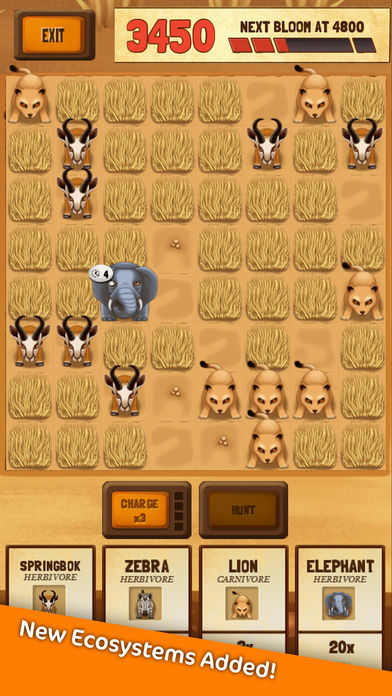 iTunes Description
Travel the world to explore different environments including deserts of the Sahara, the Savannah, the rainforests of South America and the waters of the Atlantic Ocean. Keep both predators and prey alive, including during brutal winters!

FEATURES
– Control predators, prey and even fungi as you solve challenging Match-3 style puzzles
– Discover how different species affect each other and the success of the ecosystem
– Learn wild animal and science facts—did you know rabbits eat their own poop for nutrition?
Forum Thread: Habitactics – premium (by Touch Press Inc)
---
Hero x Hero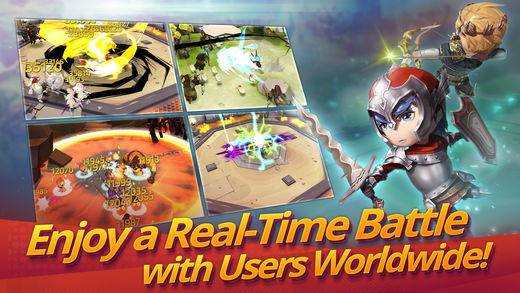 iTunes Description
Sweet & Brutal, splendid counterattack!
Hero x Hero

■■■■■■ Game Feature ■■■■■■

▶Ultimate Action RPG◀
Feel the Ecstasy from the edge of finger!
Forum Thread: Hero x Hero (by Funigloo Co., Ltd)
---
Highway Traffic Racer Planet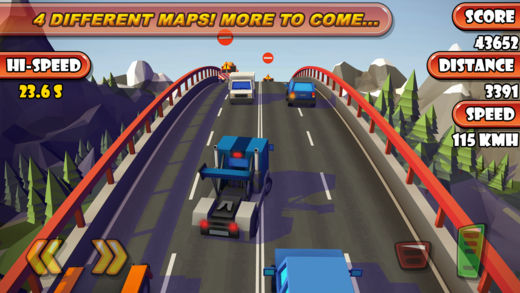 iTunes Description
IsTom Games presents the Highway Traffic Racer Planet!
A new experience in the endless highway traffic arcade racing genre: drive on a highway of a mini planet with different environments, collect car and map parts to unlock the premium content of the game for FREE! Customize your cars! Choose a new paintjob, install new rims and items to give your cars a unique look!
Drive dangerously and reach better and better positions on the Leaderboards to show the world that you are the best driver on the highways! If you like blocky style highway racers then you gonna love our low poly style game!
And most importantly, HAVE FUN!
Forum Thread: Highway Traffic Racer Planet (by Istom Games Kft.)
---
The Human Age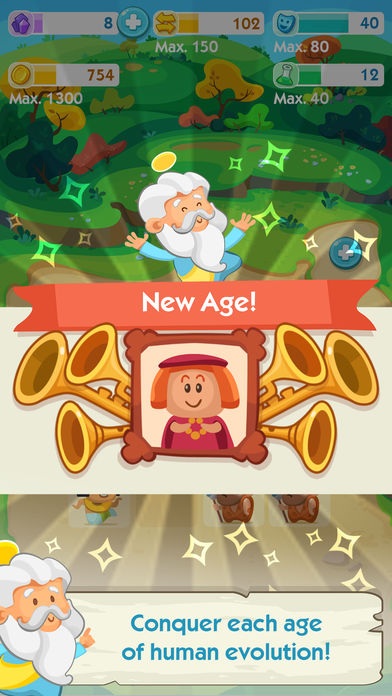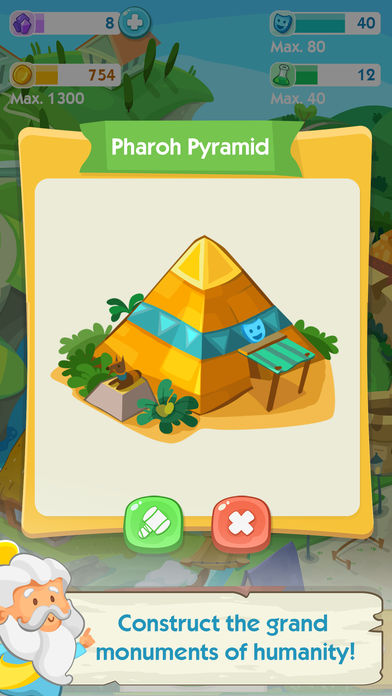 iTunes Description
Swipe to join matching stages of humanity and advance them from caveman to scholars. Build humanity's greatest wonders and expand your board in this game that is simple to learn and hard to master.

Features:
-Addictive puzzle gameplay
-Discover characters from different ages in human history
-Collect resources to expand your board and build your empire
-Simple swipe-based controls
-Leaderboards and achievements
Forum Thread: The Human Age (by Noodlecake Studios Inc)
---
ImageStriker2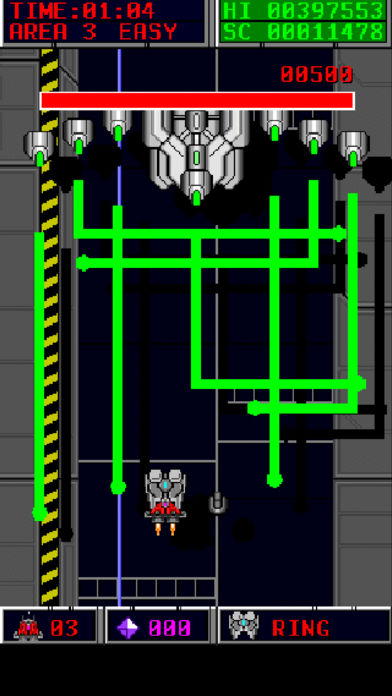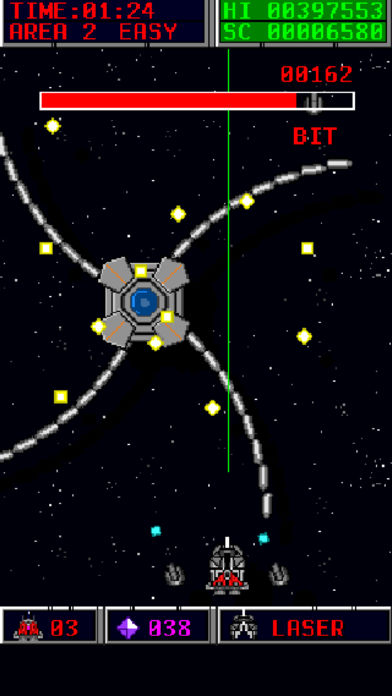 iTunes Description
This game is made to pay homage to ImageFight.
There are 9 Various Weapons and 7 unique areas. Including not only Arcade Mode but also Caravan Mode which is 3 minutes score attack game.
Forum Thread: ImageStriker2 (by TERARIN GAMES)
---
Invader: Catch Me If You Can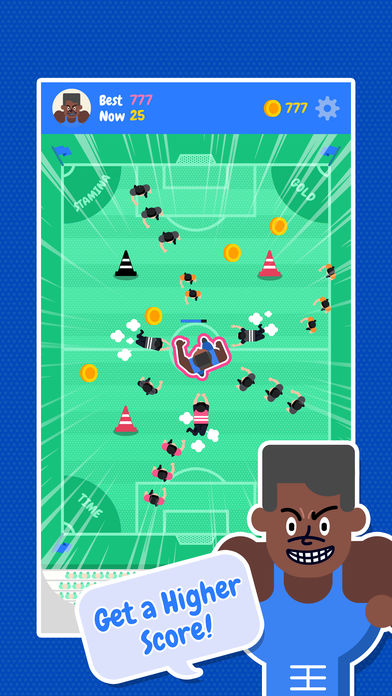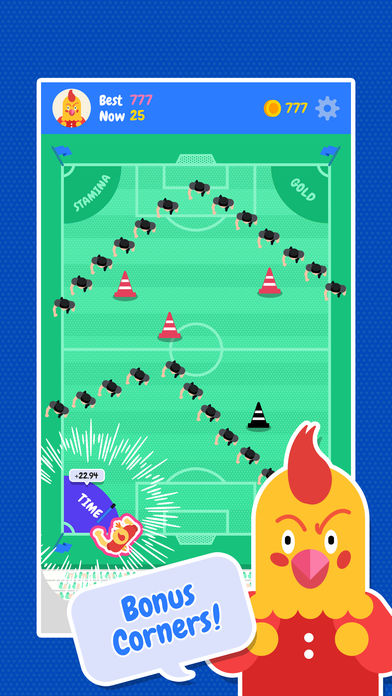 iTunes Description
Dream of invading the pitch!
[Invader: Catch me if you can] will make it come true!

This game is not just simply about rushing into the pitch.
This game gives you an opportunity to pour your passion and love for soccer over the pitch.
Let's see how long you can stand!
If you score more than 1000 points, you would call yourself as a real soccer fan.
Forum Thread: Invader: Catch me if you can (By Brauther Co. Ltd.)
---
Juicy Jam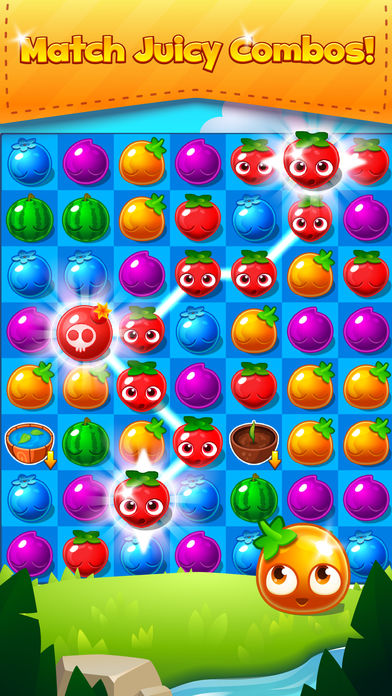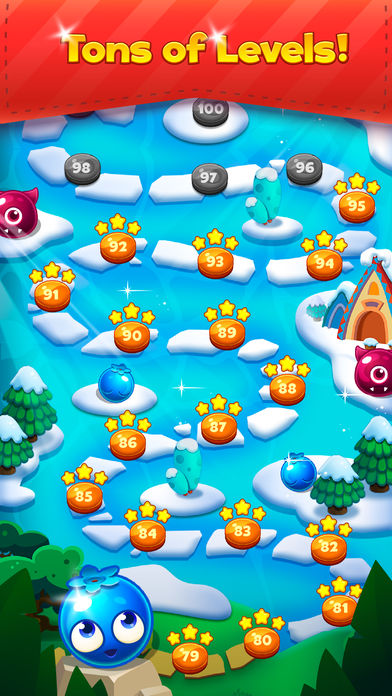 iTunes Description
MATCH. POP. JUICE. REPEAT! Juicy Jam is new match 3 puzzle game with bundles of fruity challenges! Tour through whimsical lands, blast quirky fruits, and trek your way through this juicy adventure!

Features:
◆ 100 juicy levels through 4 fanciful lands!
◆ Multiple level objectives like target score, timed levels, sugar bomb crush, ice block break, and much more!
◆ Strategize to tackle each level objective!
◆ Powerful combo boosters and delicious power-ups like candy swipes, shovel crusher, and more!
◆ Swipe and juice your way through ever-expanding new lands!
◆ Free and filled with adventure!
Forum Thread: Juicy Jam (by Konig Studios)
---
The Knight Watch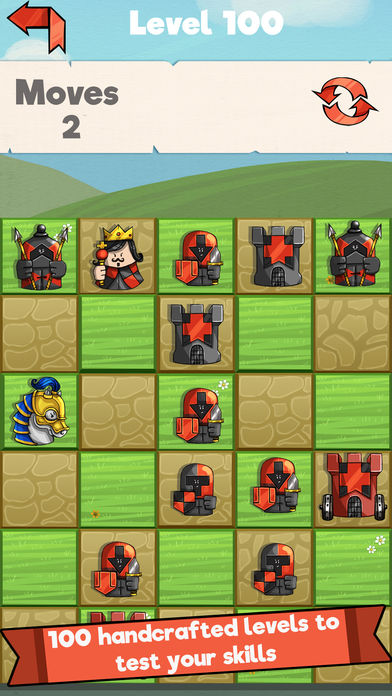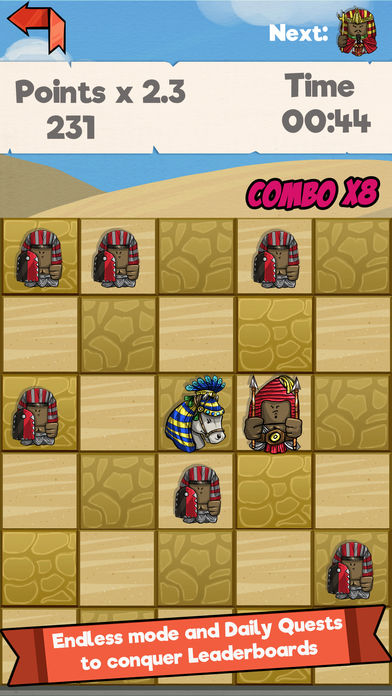 iTunes Description
Stomp your enemies with The Knight Watch, a fast paced puzzle game combining chess mechanics with arcade gameplay.

As a lone knight who can only move in L-shape (as in chess), your goal is to clear the levels by capturing all of the pieces.

Explore the 100 levels and 2 game modes and overcome units inspired by chess pieces (Rook, Bishop, Queen…) and tricky obstacles.
Forum Thread: The Knight Watch (by Seele Games)
---
KoKo Fighters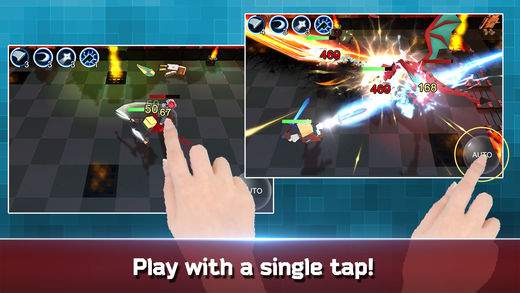 iTunes Description
KoKo Fighters is A BRAND NEW HACK&SLASH game you can play with a single tap!

Game features:
– Simple controls, no virtual buttons!
– Fast-paced battle. Understanding your spacing, timing, movement is the key to win!
– Hundreds of SPLENDID SKILLS!
– More than 20 bosses and 80 stages to challenge!
– You can always challenge random bosses for free gems!
Forum Thread: KoKo Fighters(by Shallway Studio)
---
Lovecraft: Monsters!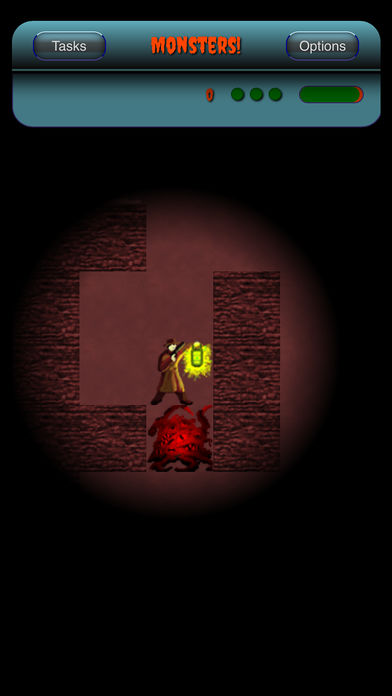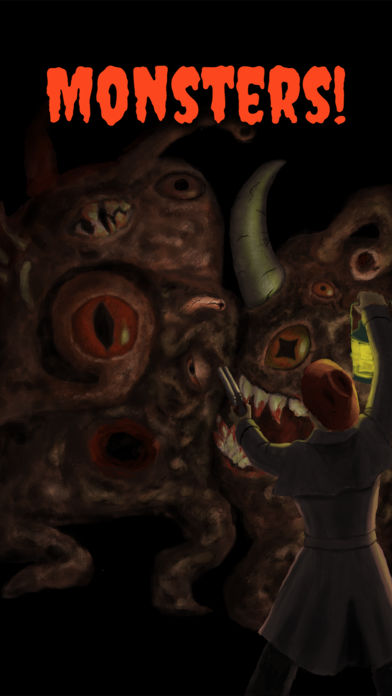 iTunes Description
Something horrible lurks in the dark depths below!

You are an investigator looking for an ancient artifact called an Elder Sign within a very dark labyrinth. But the Elders and their Shoggoths have no intention of letting you live, much less leave with the artifact! All you have with you is a lantern, a shotgun, and your wits. Will you make it out alive?

Lovecraft: Monsters! is an HP Lovecraft themed, casual, turn-based, monster hunt. Very easy to learn and play but with enough depth to keep you playing again and again.
Forum Thread: Lovecraft: Monsters! (by LCD Dreams)
---
Lynk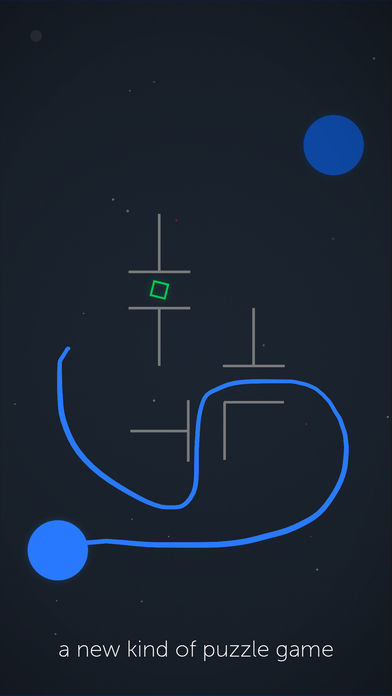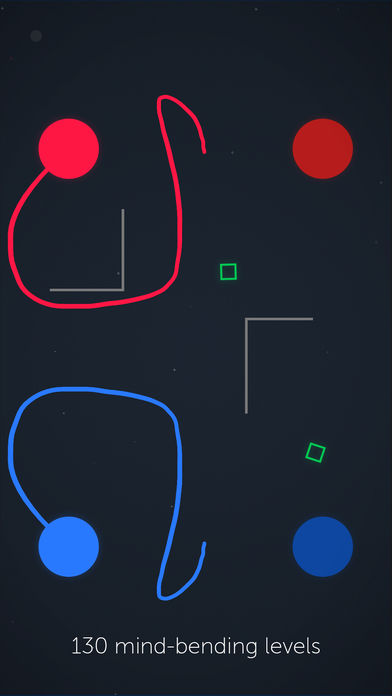 iTunes Description
Lynk is a new kind of puzzler with a unique line drawing mechanic

– 130 hand designed levels, no filler
– No text, discover the game rules as you play
– A variety of game mechanics
– No ads, no in-app purchases
Forum Thread: Lynk (by Michael Le)
---
Matches Game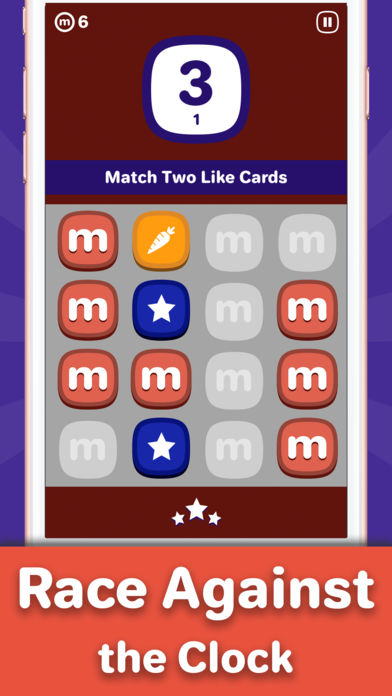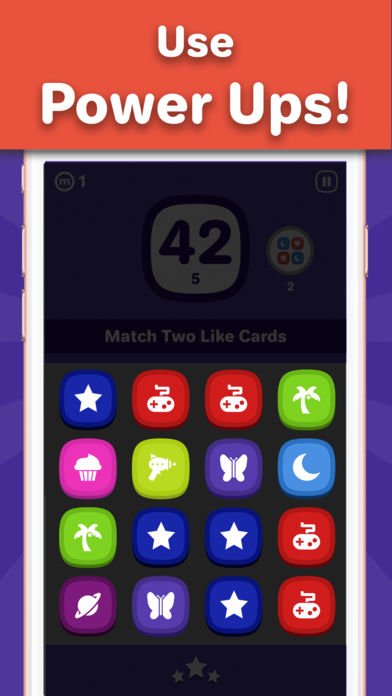 iTunes Description
Matches is a action puzzle game that puts your memory to the test. Earn coins, use power ups and push your mind to the limit with this challenging puzzle game.
Forum Thread: Matches Game (by Reuben's Apps)
---
Minos Strategos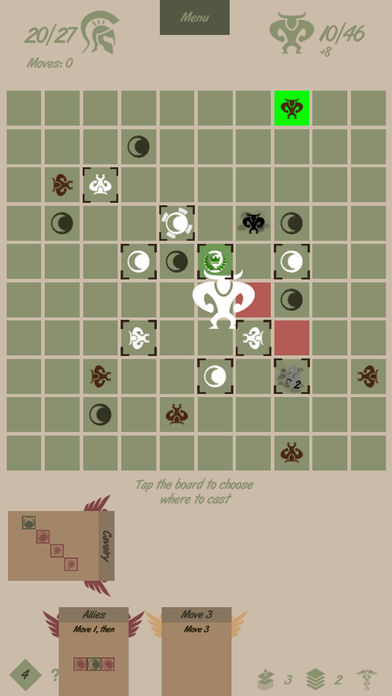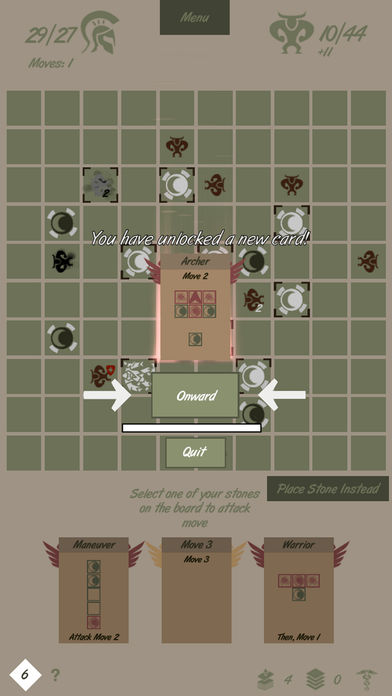 iTunes Description
You are the legendary Minos Strategos (general of the ancient city of Minos)! Command the defenders of the temple by harnessing the power of specific battle formations to push back the Minotaur hordes. Minos Strategos is a quick single-player strategy game with a focus on elegance and clarity. Climb the single-player ladder as you devise flexible strategies, amassing an ever-growing collection of command cards as you go!

Inspired by the board game "Tash-Kalar" by Vlaada Chvátil, Minos Strategos has players creating, matching, and utilizing unit formations on an ever-changing battlefield. Unlock collectible command cards to summon powerful threats, clear large swaths of enemies in an area of effect, and form powerful chaining combos to play multiple cards in a single turn.
Forum Thread: Minos Strategos (By Brett Lowey)
---
My Indie Game Dev Journey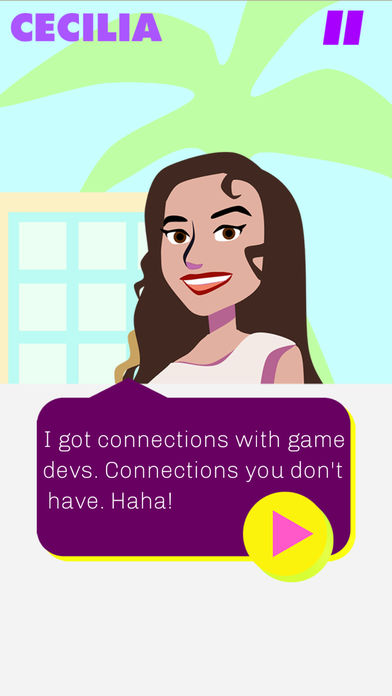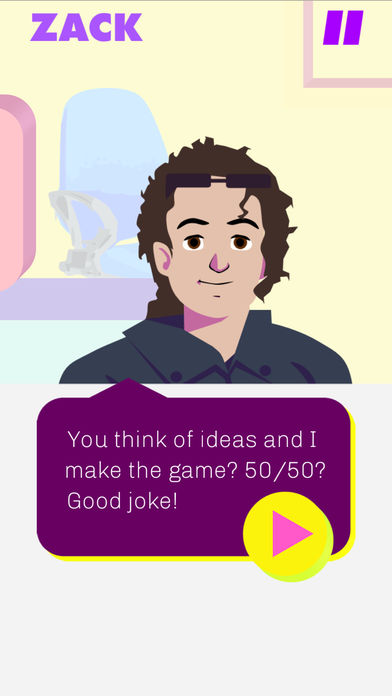 iTunes Description
My Indie Game Journey VN is a wholesome, funny, and slightly educational visual novel game for aspiring game developers.

An wishful game dev meets Zack, a game development teacher, and a couple of game dev execs from AppSir, Inc. What happens next will change his life forever.
Forum Thread: My Indie Game Dev Journey Visual Novel (by Darius Immanuel Guerrero)
---
Nuzzle – Number Puzzle Game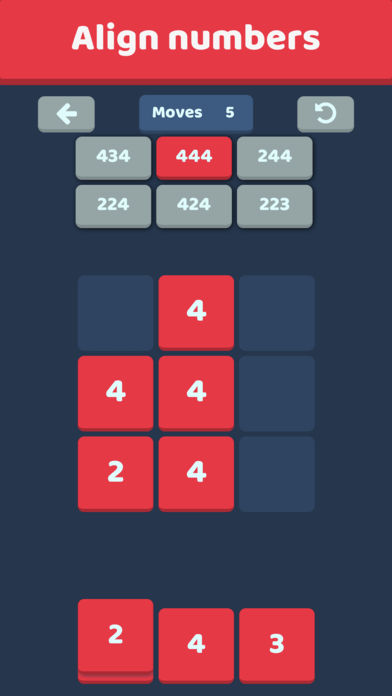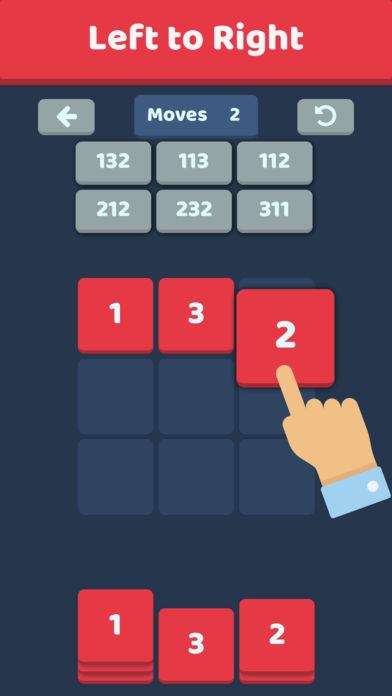 iTunes Description
Do you like Sudoku? Lets play Nuzzle!

If you enjoy number puzzle games, it's similar to Sudoku, but a harder game is waiting for you. You should align numbers from top to bottom and from left to right. There is no time restriction. But that does not mean it will last forever 🙂

You can share your score on the social media and challenge your friends. We'll be following you on the #NuzzleGame hashtag 🙂
Forum Thread: Nuzzle – Number Puzzle Game (by Melih Mucuk)
---
Repeat: A Memory Game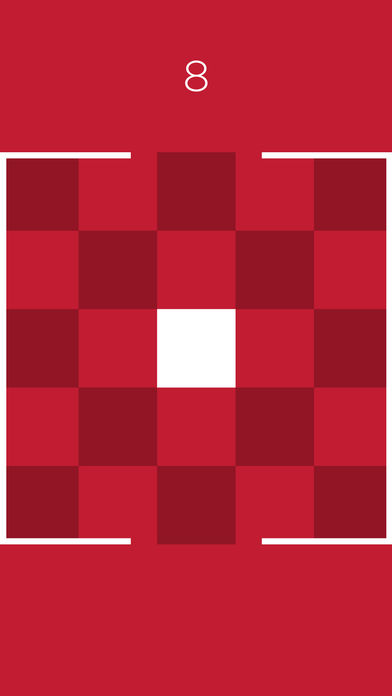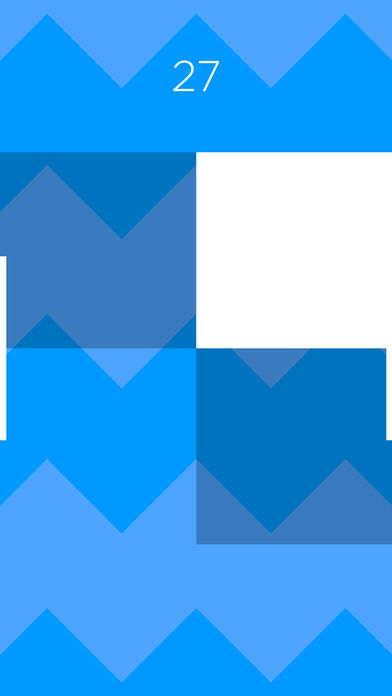 iTunes Description
Watch the tiles. Repeat the sequence. Focus your mind.

• 10 unique themes
• Intense gameplay
• Beautiful, minimalist design
• Game Center leaderboards
• Handcrafted with love by a small indie studio
Forum Thread: Repeat: A Memory Game (by Starch)
---
Survive: The Lost Lands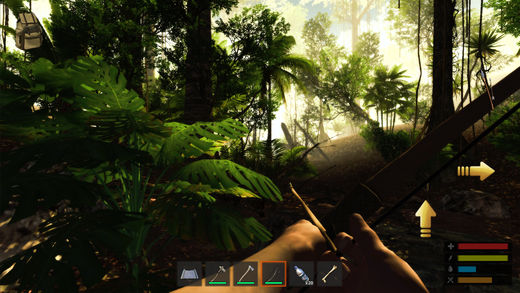 iTunes Description
Prepare to test your survival skills to survive on this mysterious island where you found yourself after crash. Craft items, collect resources, hunt and fight with animals and savages! New sandbox game: Survive: The Lost lands is waiting for you!
Forum Thread: Survive: The Lost Lands (By Igor Migun)
---
Top Drives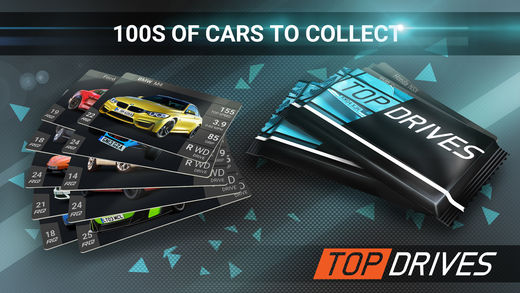 iTunes Description
Think you know your cars? It's time to put your knowledge to the test in Top Drives – the only automotive card collection game on the App Store.

BUILD THE PERFECT RACING DECK from over 700 officially licensed cars.

UNLEASH YOUR CARS on 100s of racing challenges with our all-new Card Racing System.

COMPETE FOR EXCLUSIVE CARS in live multiplayer events.
Forum Thread: Top Drives (by Hutch Games Ltd)
---