Welcome to yet another week of new iOS game releases! Being sandwiched in between Gamescom last weekend and PAX West coming up this weekend has not caused developers to slow down with their new releases. This week's batch of new games is a biggie, with some highly-anticipated titles like Noblemen: 1896 and The Walking Dead: March To War as well as the surprise release of a remastered version of clever drawing-centric platformer Max & The Magic Marker. And never, I mean NEVER, forget about Box Cat Bash. So strap in for some downloadin' and check out the full list of new games below and as always let us know in the comments which games you'll be picking up.
---
Age of Giants: Tower Defense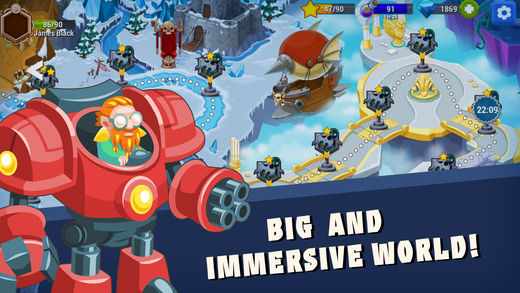 iTunes Description
Giants, powerful mages and brave heroes fight together to protect their world in new epic tower defense game. Take part in epic magic wars: build towers and lead heroes, customize giants to throw evil back. Defend your magic kingdom! Win all of 30 levels of this tower defense free game and you'll unlock secret regime.

In Age of Giants tower defense you will confront numerous enemies that siege your towers. Fight with the army of the dark lord in awesome locations — elven woods, valley of bones, snow valley, sky temple and enchanted forest.

You will lead your army in the battle with goblins, dark witches, wyverns, horrible creatures such as cursed behemoths and spiders and even battle machines! Be cautious, they will fight back – they have unique abilities that will surprise you in the battle.
Forum Thread: Age of Giants: Tower Defense (by mohammed alsharif)
---
Angry Birds Match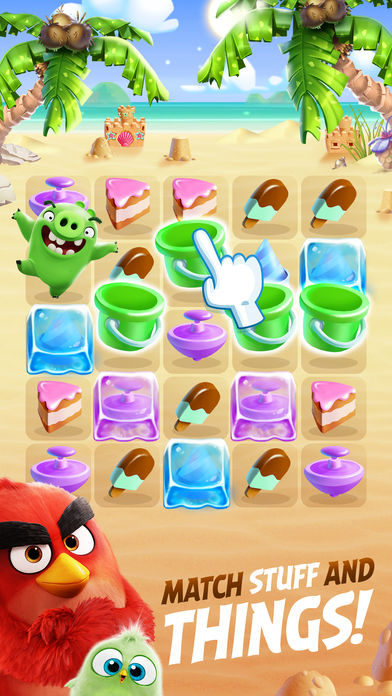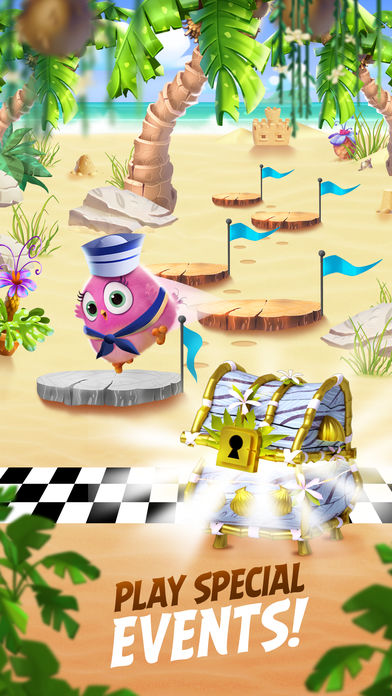 iTunes Description
Match the toys, stars, stuff and things to collect everything those cute baby birds from the Angry Birds Movie ask for! Because who can say no to a face like that?

The pigs are trying their hardest to ruin the Hatchlings' party, but nothing can stop these little guys! Of course not without some help from the big birds. Red, Chuck, and Bomb are there to help the Hatchlings whenever they get into trouble… which is pretty often. It's going to take a lot of matching, a wide variety of outfits, and heaps of help from you too, but we just might be able to get this party started!
Forum Thread: Angry Birds Match (By Rovio Entertainment)
---
Balls.io vs Blocks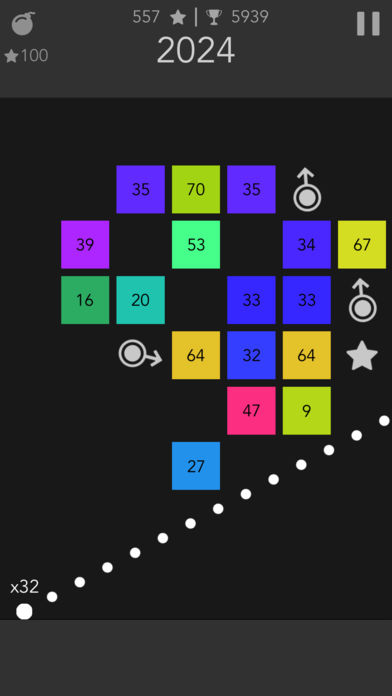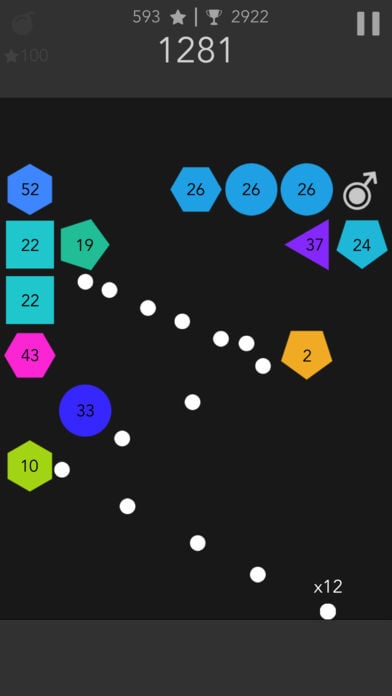 iTunes Description
Supper addictive iMessage bricks breaker game! Classic bubble shooting game becomes the modern chain of balls shooting game.

Relax your brain by the perfect time killer. The gameplay is very simple: Press and swipe your finger to aim. Release to shoot the chains of balls like a snake. Try to break as many geometry bricks as possible before they move down to the bottom. Smash the ball emitter to increase your balls chain. Collect stars to use bomb power up. Support iMessage now! FREE download and play with your friends in iMessage.

Very easy to play but very hard to reach high scores. Can you get 100 balls in one game?
Forum Thread: Balls.io vs Blocks (by Codingpotato)
---
Battle Golf Online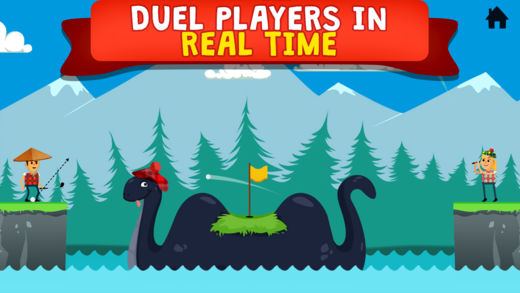 iTunes Description
It's time to get the golf clubs out and whack some balls. Aim for the golf holes or the heads of your opponents in real-time multiplayer madness! Earn coins by winning matches and use them to unlock loads of cool hats!

-Simple one tap controls
-Battle players across the world in real-time multiplayer
-Practice your swing Vs the AI
-Play vs a friend on the same device in local multiplayer
-Lots of cool hats and masks to unlock
-Daily challenges to complete
-Record your matches with the built in screen recording
Forum Thread: Battle Golf Online (By Colin Lane Games)
---
Battle Hordes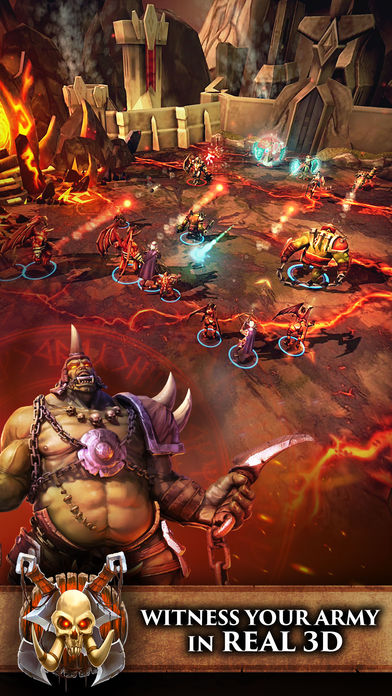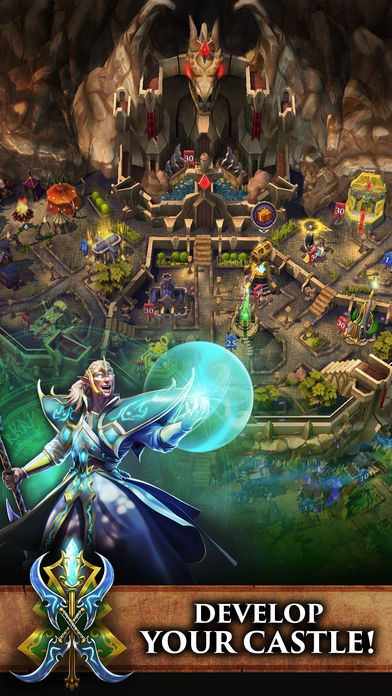 iTunes Description
Battle Hordes is an epic strategy MMO that gives you the command of a rising fantasy empire. You battle your way through the map in thrilling PvP fights, exchanging places with the opponents that you defeat.

Command and upgrade a multicultural army with the finest soldiers of orcs, elves, humans and other races. Expand your castle, conquer rich resource provinces and join a strong alliance.

Together you can make it to the center of the map and control the world!
Forum Thread: Battle Hordes – Fantasy Strategy MMO (by XYRALITY GmbH)
---
Blocky BEASTMODE Football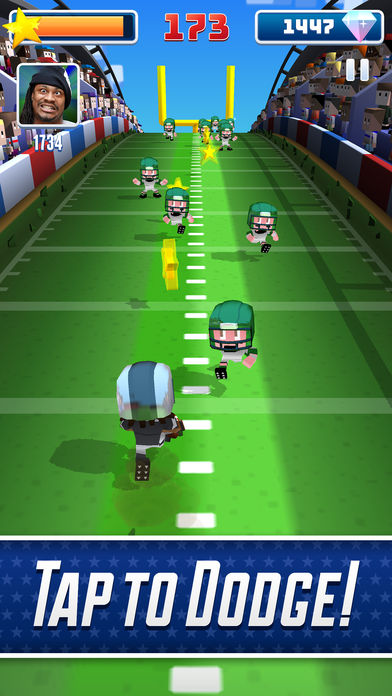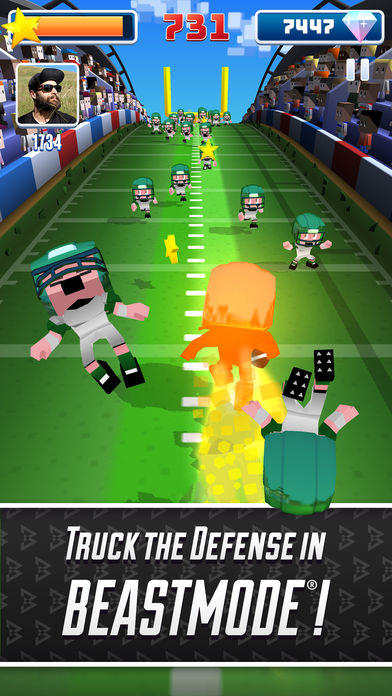 iTunes Description
Rush, maneuver, and drive your way through the defense in full BEAST MODE® as NFL Running Back Marshawn Lynch, in this fast-paced running game!

Tear up the football field as you run, tackle and smash through the defense, with lots of fun and humor.

How high can you score?
Forum Thread: Blocky BEASTMODE® Football (by Full Fat)
---
Box Cat Bash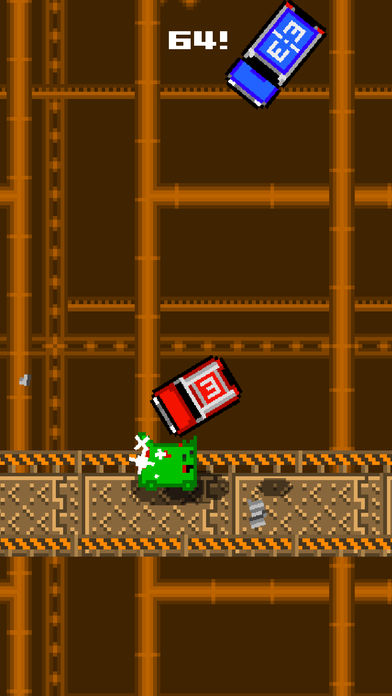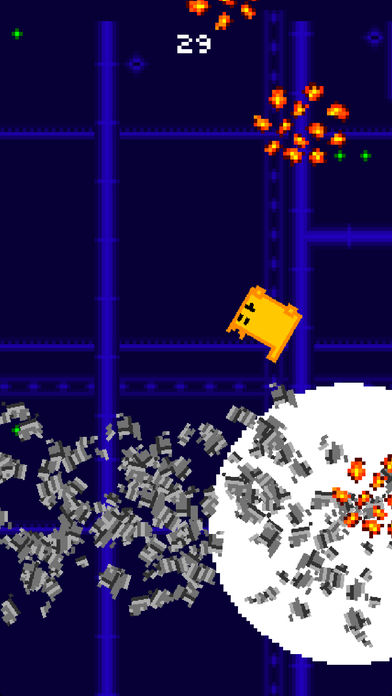 iTunes Description
Box Cat returns! Smash cars falling from above before they explode.

Simple, tight controls built for iPhone. Also supports game controllers.

Jump! Dash! Smash! Collect! Unlock! Discover!

Sequel to the 2011 smash hit Box Cat.
Forum Thread: Box Cat Bash (By Noodlecake Studios)
---
Castaway Cove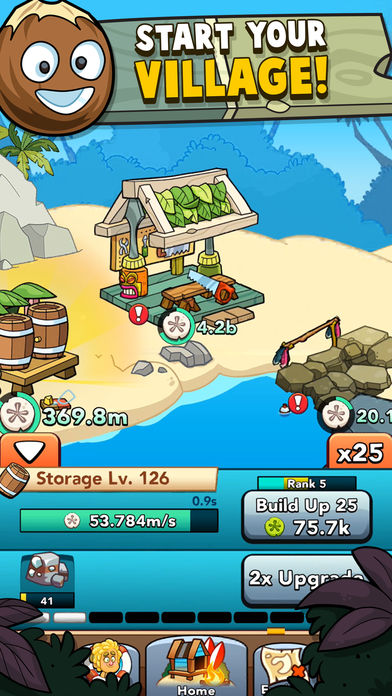 iTunes Description
Welcome to the island of Castaway Cove! Collect survivors to build an island paradise, as they collect supplies and resources by exploring the mysteries of the island.

*Tap your way into Sand Dollar riches, which can be used to upgrade and improve your village!
*Adventure through exciting special events such as Pearl Diving!
*Discover and collect rare survivors who work harder and have better attributes than the others!
*Use dozens of island resources to upgrade your buildings to even higher levels!
*More than 10 buildings to upgrade and generate Sand Dollars to improve your village.
*Collect enough wealth to set sail from the island to move on to bigger and better things!
*Play your way: supports both portrait and landscape modes!
Forum Thread: Castaway Cove (by Kongregate)
---
Catch Station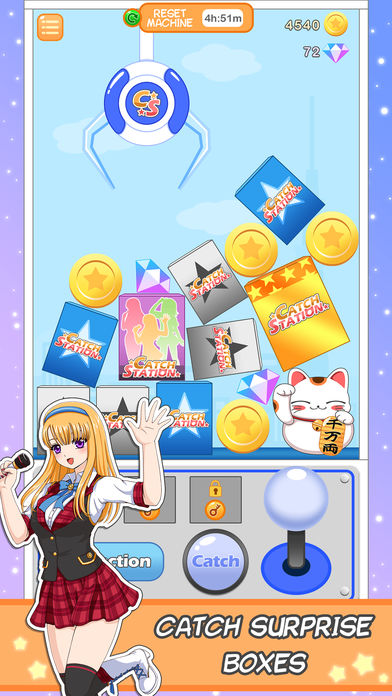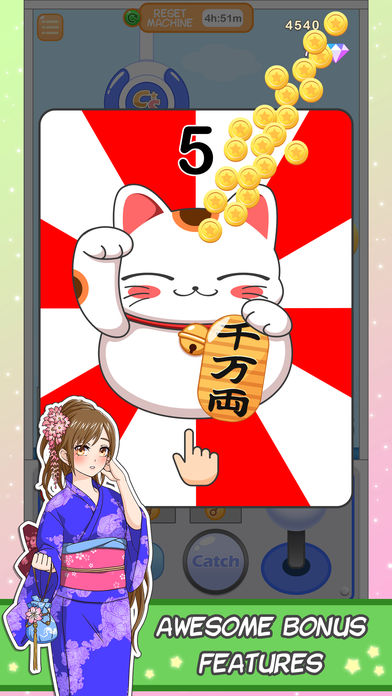 iTunes Description
Catch Station is a claw machine that lets you collect Japanese anime figures!

– 10 characters and 40 figures to collect.
– Original designs featuring Japanese anime and manga culture.
– Wild and whacky bonus features.
– iMessage stickers. Be sure to enable them in Messages.
Forum Thread: Catch Station (by Zepni Ltd.)
---
Death Point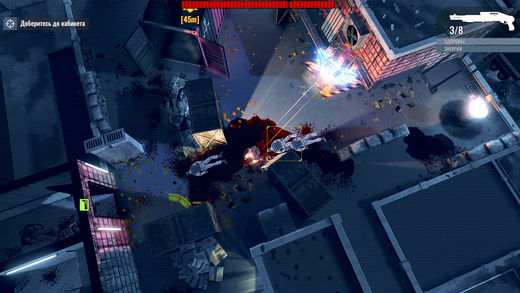 iTunes Description
Death Point is a hardcore single player top-down shooter, stealth game with dual stick control that will test your reaction and cunning and plunge you into a post apocalyptic future that doesn't forgive mistakes & gives no chance for the weaks to survive. It's an super spy adventure filled with excitement and emotion.
Forum Thread: Death Point (by Andiks Ltd.)
---
Disc League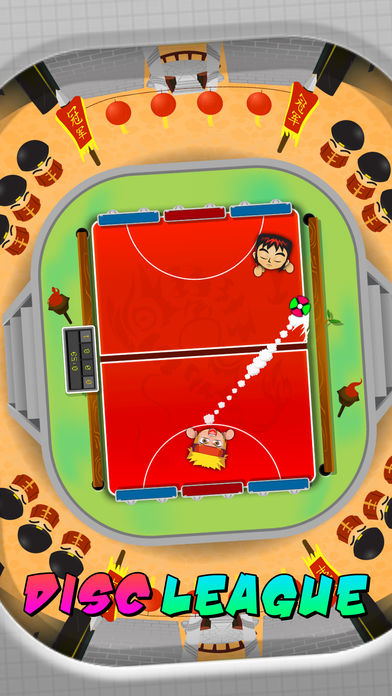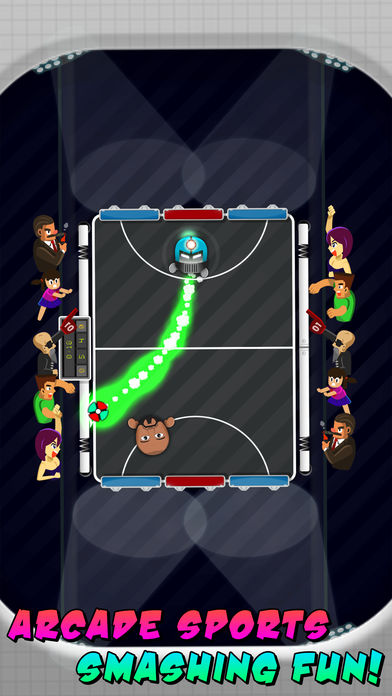 iTunes Description
Get ready to take on the worlds best in the crazy arcade smash'em sport of Disc League.

Disc League, A fast-paced action-sports game where two athletes face each other in a disc throwing competition. Defend your zone, while unleashing devastating power shots to score points.

An exciting mix of strategy and skill, With over 40 Characters and 12 Courts, Take out the Disc League Championship in Tournament mode. Send the discs flying, with power ups to curve, zigzag, bullet & swerve past your opponents to score goals
Forum Thread: Disc League (by Raz Games)
---
Doomwheel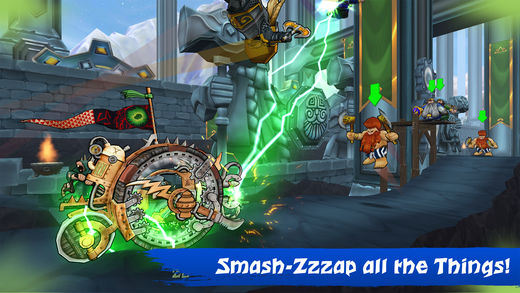 iTunes Description
The Skaven underworld is a rat's nest of deceit, danger, and backstabbing. As an up-and-coming warlock enginseer of clan Skryre, your only goal is to rise through the ranks of the ratmen by building the ultimate engine of destruction: the fastest and most powerful Doomwheel ever made!

Pilot your Doomwheel as it rattles through the battlefield at breakneck speeds in this fast-paced infinite arcade adventure. Dwarves got you down? Doomwheel. Rival clans done you wrong? Doomwheel. Goblin grief? Doomwheel. Shatter, skewer, shock and bounce foes of all shapes, sizes, and races as you claw out territory for yourself across the Old World. Develop a newer, deadlier, Doomwheel in your workshop while fending off the vengeful plots of your backstabbing rivals.
Forum Thread: Doomwheel ( by Katsu Entertainment LLC )
---
Glowish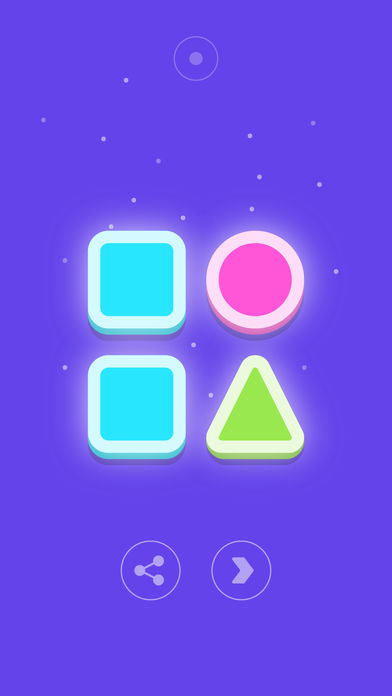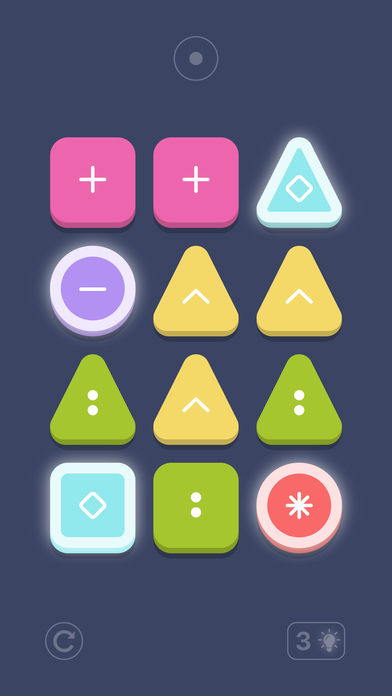 iTunes Description
Glowish is a puzzle game like no other! Beautifully designed and a truly brain challenger, Glowish will give you countless hours of enjoyment solving lots of colorful puzzles by turning light switches on and off!

Pay attention to the shapes and colors in each puzzle. When you touch a light switch, all the others that share the same color or shape will toggle. If you get stuck, use hints to light up the way.

Discover all the amazing puzzles and get engaged with this addictive and mind-blowing concept!
Forum Thread: Glowish (By The One Pixel)
---
Hello Kitty Friends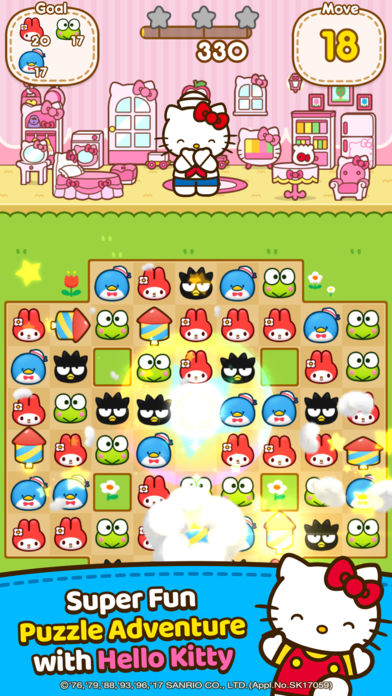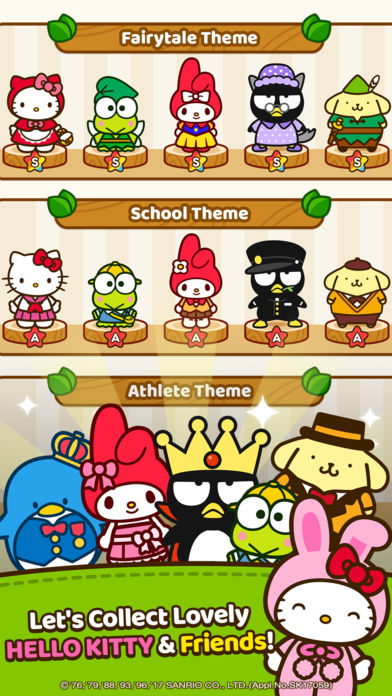 iTunes Description
World-famous Hello Kitty Friends in a puzzle game!
Exciting puzzle game adventure with cute Sanrio characters!

Match two or more Friends block and pop 'em up!
Match multiple Friends together and turn them into special blocks!
Explore Hello Kitty Friends' world with cute obstacles in your way!
Forum Thread: Hello Kitty Friends (by Super Awesome Inc.)
---
Home Behind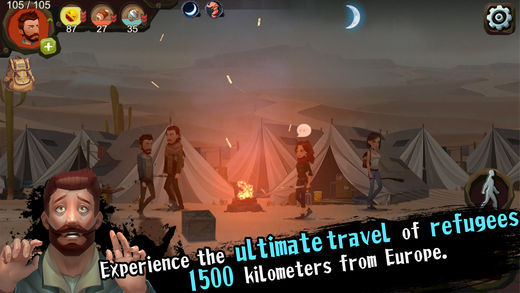 iTunes Description
In Home Behind, you take on the role of a refugee cast out from your homeland by a band of rebels. Your home and the peace you enjoyed has been destroyed, and your family has disappeared. Can you survive the struggle, famine, and sickness to make it to the safety of Europe?

The thoughts of civil war had been brewing in your homeland for years, and the violence has finally erupted. In the chaos, your village was burned to the ground, and your daughter disappeared. When faced with death, you chose to survive and to overcome the difficulties of disease, war, and famine. Can you make it long enough to be reunited with your daughter?
Forum Thread: Home Behind (by Coconut Island Games Limited)
---
Invaders… From Space!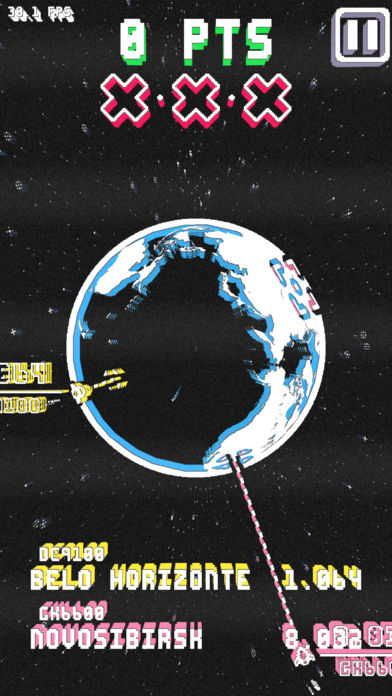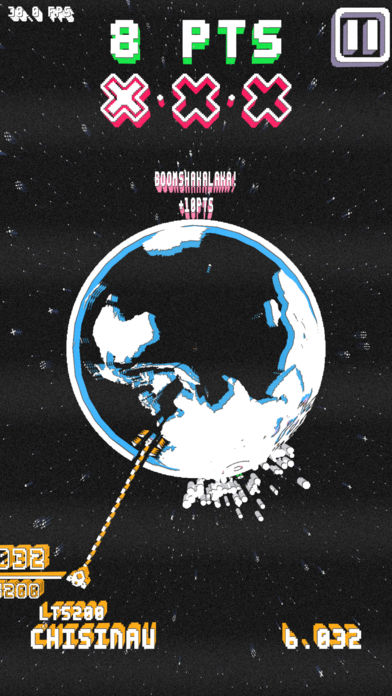 iTunes Description
"Invaders…From Space!" pays homage to 80's CRT screens, P20 Pocket Operators, and the infamous (and much loved) Pico-8 colour palette.

Offering an intuitive touch control system, 3D Touch, and over 750 target locations wrapped in an 8-bit-like 3D environment, you'll need to couple your mad geography skills with your mad arcade skills to excel at this genre mash-up.

Kitschy, irreverent, retro-inspired, prepare for annihilation with a set of nimble fingers, only on the App Store.
Forum Thread: Invaders…From Space! by The Frosty Pop Corps
---
Josh Farler's Card Room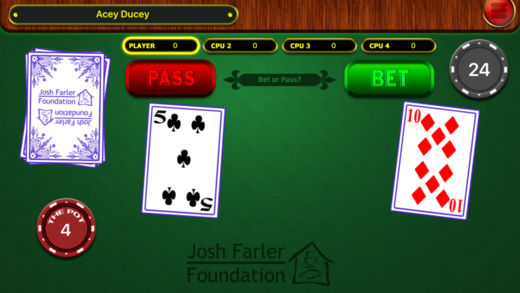 iTunes Description
If you love Poker as much as we do then you might find some of things we have to offer in the Game Room fun! We have several tools to help manage your in person poker games and tournaments. The Chip Calculator helps to easily figure out what starting chips you should hand out to everyone. The Tournament Timer allows you to set and display timers to keep the game moving along and is fully customizable. The Payout Calculator takes the fuss out of doling out the winnings to up to five winners.

The fun doesn't stop there, We also have included four games to take the poker fun on the go! Gamble if the next card is between the two dealt to you in Acey Ducey. Play some quick Black Jack when waiting on someone. Attempt to screw over the CPU opponents in Screw Your Neighbor and try to bluff the CPU in Liar's Poker.

Collect bonus Chips daily and if you find yourself a little short to continue playing go visit the Cashier Desk and grab some more chips!
Forum Thread: Josh Farler's Card Room (Josh Farler Foundation)
---
Jutsu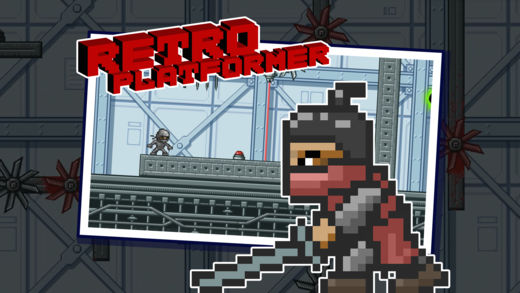 iTunes Description
Action packed platformer, fight across 5 worlds to get your powers back from mysterious foes.

Story backed gameplay with original comic book art!

No paid levels to unlock! Play all 100 for free! No waiting!
Forum Thread: Jutsu (By Pixel Stomper)
---
Martial Arts Brutality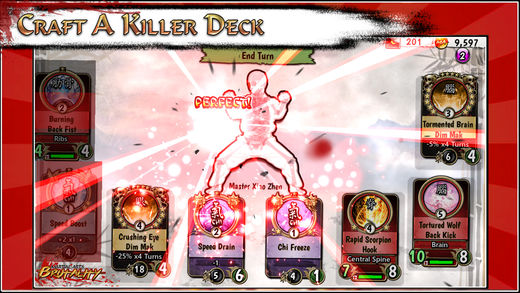 iTunes Description
Enter the savage world of Martial Arts Brutality. In this F2P turn based tactical card fighter, you will learn the secrets of Kung Fu, master control of your formidable Chi Energy and perfect the legendary Dim Mak death touch. Discover and collect technique cards, upgrade their awesome powers, and build ultimate fighting decks.

Inflict horrific injuries on you opponents and execute many different KO types as you battle your way to becoming a Dragon Grand Master. Fight online with or against friends, mock and insult them using the unique taunt system. Is your inner warrior ready to meet the challenge? The brutal world of the Martial Arts awaits…
Forum Thread: Martial Arts Brutality (By Cold Beam Games)
---
Max & The Magic Marker – Remastered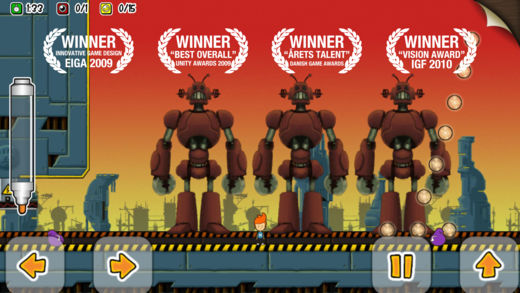 iTunes Description
FUN FOR ALL AGES! One day Max gets a mysterious marker in the mail. The first thing he draws is a monster. As soon as the pen leaves the paper, the monster comes to life and jumps into another drawing. Oh no, it must be stopped! Max draws himself onto the page and the chase begins. Welcome to Max & the Magic Marker, an award-winning physics-based puzzle platformer that plays like a classic – but with a twist!

LET THE DRAWING BEGIN!
You have a magic marker that enables you to draw freehand in the game – everything you draw becomes a real, interactive object within the game world. Master Max's extraordinary talent and help him overcome enemies, obstacles and puzzles!
Forum Thread: Max & the Magic Marker – Remastered (By Flashbulb)
---
Merge Town!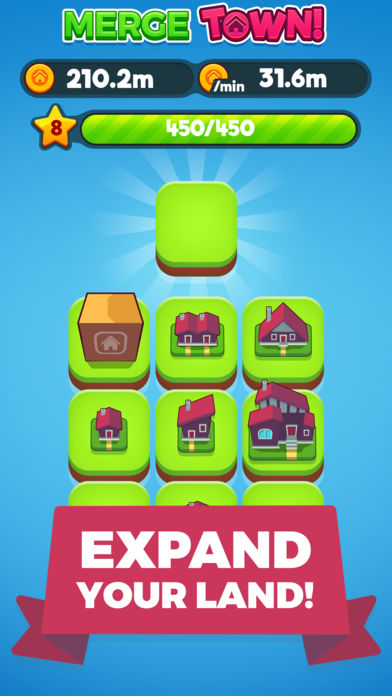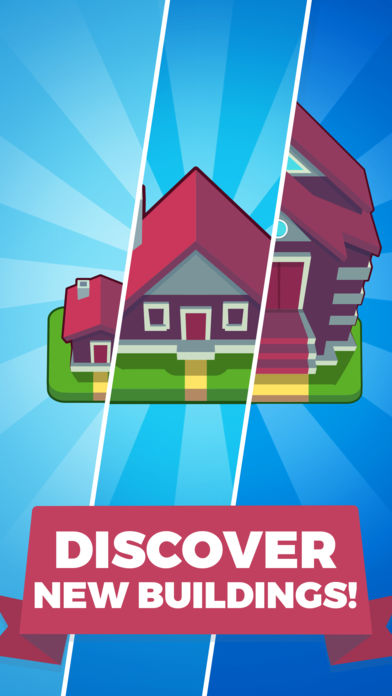 iTunes Description
Ever wanted to be Mayor? Ever wanted to run a town, develop the land, and see a metropolis grow? Well, look no further than Merge Town!, the newest title from Gram Games. The concept of the game is simple – you have a plot of land, and it's your job to turn it into a town. Every so often, you'll be gifted with a house. Each house can be merged with other houses of the same variety to form a bigger home. Every house built on the land will earn you money – the bigger the home, the more you will earn. The more you earn, the more houses you can purchase, and the more you can push the clock to develop faster. Use your spoils to discover new homes, and to expand into all new towns.
Forum Thread: Merge Town! (by Gram Games)
---
Mini Golf Battle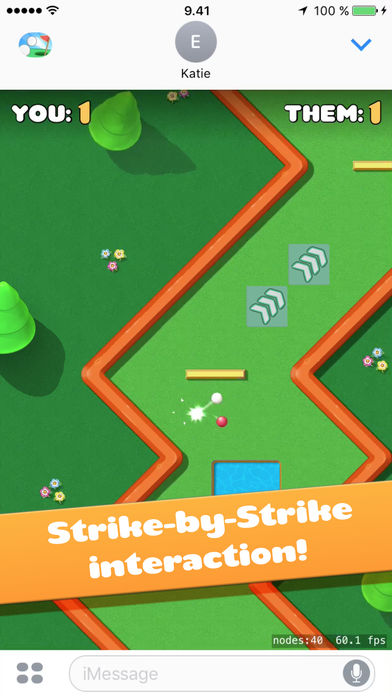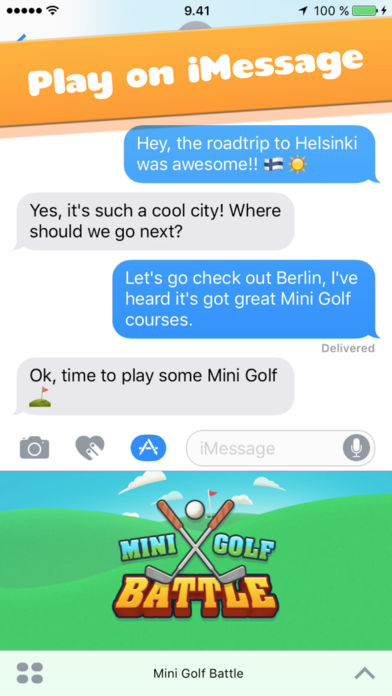 iTunes Description
Challenge your friends to a fun-filled match of Mini Golf Battle on iMessage. Experience the innovative multiplayer strike-by-strike gameplay where players interact with each other on the course.

Knock, bump and block your opponent's ball in epic battles to find out who is the Minigolf champion!

Please note that playing the game over iMessage is only compatible with devices on iOS 10.0 or above.
Forum Thread: Mini Golf Battle (By Chatterbox Games)
---
Mini Guns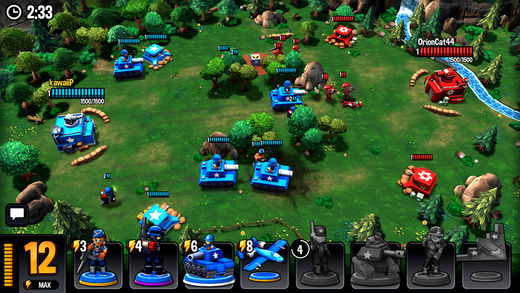 iTunes Description
Mini Guns is a real-time multiplayer strategy game featuring the Minis, toy soldiers that come to life on the battlefield. Collect and upgrade over 100 figurines, from rifleman and infantry units to heavy tanks and bombers. Team up with your friends to destroy the enemy base in cooperative multiplayer and earn Honor for your Alliance to reach the top of the leaderboards.
Forum Thread: Mini Guns (By Riposte Games & Co)
---
Noblemen: 1896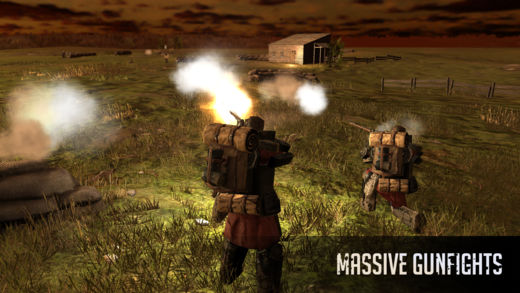 iTunes Description
The year is 1896, and war has begun… To your right, Militia are cut down by saber wielding cavalry. In the distance, cannon fire echoes as a lumbering Steam Tank fires its auto cannons. Your Gatling Gun Team unleashes a salvo of fire, cutting down an enemy squad like wheat. Behind you, the drone of your Frigate Class Airship reassures you before unleashing its salvo of supporting fire.

You are a Nobleman, and it's up to you to lead your armies to victory!
Forum Thread: Noblemen: 1896 (By Foursaken Media)
---
Olympians vs Titans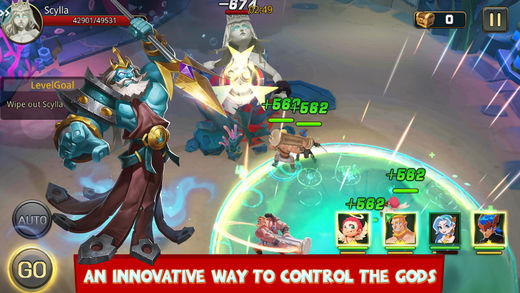 iTunes Description
Olympians vs. Titans is a 3D touch screen action game for mobile devices. The plot and graphics are based on ancient mythologies, gathering gods and monsters from all over the world to battle each other.
The game is easy to control, and by simply touching your screen, you can move your hero, release visually splendid skills, cultivate your heroes and create the strongest battle tactics the world has yet seen.
Olympians Vs. Titans has slick combat animations, beautiful special effects, a rich story and loads of heroes and beasts with their own unique skills.
Forum Thread: Olympians vs. Titans (by FeiXiong Zhang)
---
Questland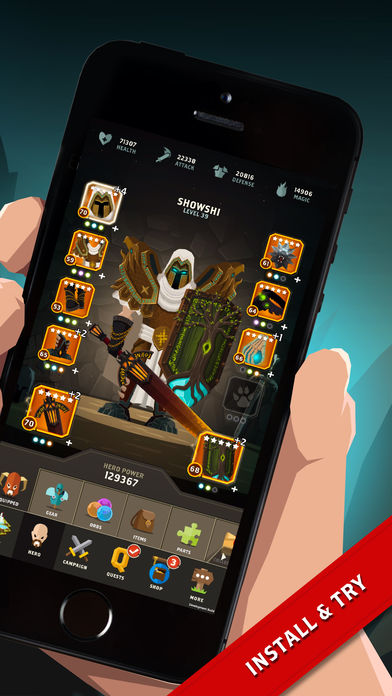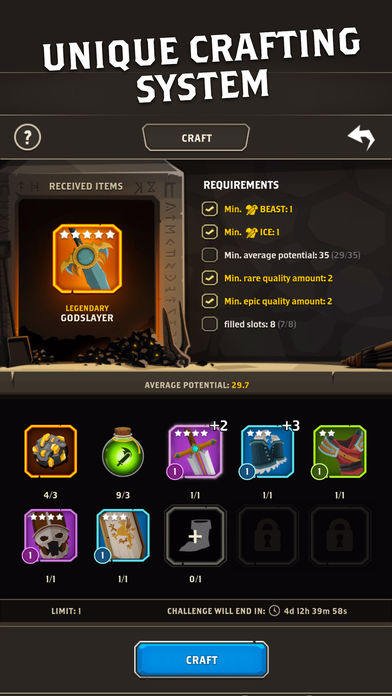 iTunes Description
Questland is a first person perspective online role-playing game in the tradition of dungeon crawler cRPGs! Fight epic monsters (PvE) and duel other players online (PvP) in this incredibly dynamic turn-based action game with CCG elements!

Create a character, customize your hero, fight, loot, craft legendary swords and armor and enjoy fast-paced battles. Explore amazing locations, upgrade your legendary gear, make tactical decisions and become The Chosen One! Use your sword, fireball and blizzard! Embark on an epic quest to defeat the Shadow in this never-ending war between good and evil!
Forum Thread: Questland: Turn Based RPG (by Gamesture Sp. z o.o.)
---
Rage of the Righteous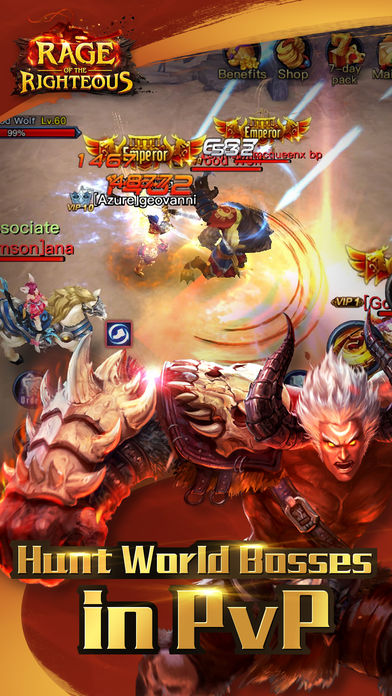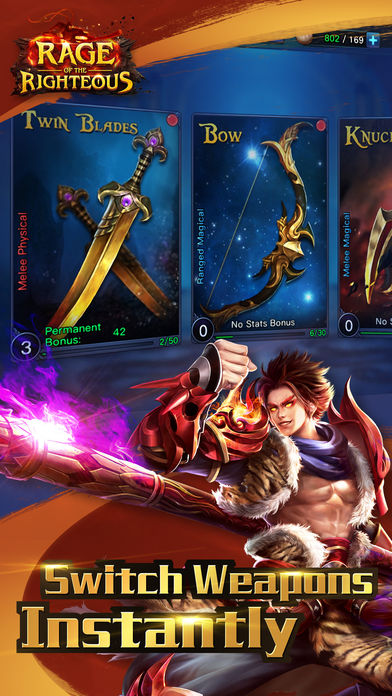 iTunes Description
Welcome to Rage of the Righteous, an exciting action-combat MMO game inspired by the legendary tale of a journey to the west and the Monkey King.

Assume the role of a new hero, and join classic characters such as Wukong as you fight your way across the continent in search of true power. On your path, you'll discover an expansive and enthralling story, participate in dungeons and open world PvP events, hunt monsters and Bosses, collect and upgrade gear, and much more! Choose two weapon styles, and mix and match them as you see fit during combat, creating a fighting style that's just the way you like it. Blades, bows, spears and more can all be paired together as you like.
Forum Thread: Rage of the Righteous (by EZfun)
---
Rainbow Diamonds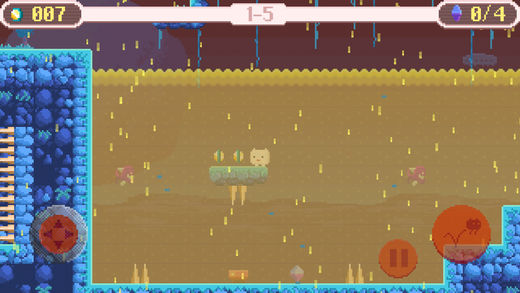 iTunes Description
Enjoy a new amazing adventure on this classic platform game around the galaxy. This a real indie game. The entirely game has been made by an only one person, and it pretends to be a tribute to the classic platform games of the 8 and 16 bits era. Be amazed by the big pixels of this game!
Forum Thread: Rainbow Diamonds (by Angel Navarro)
---
Royal League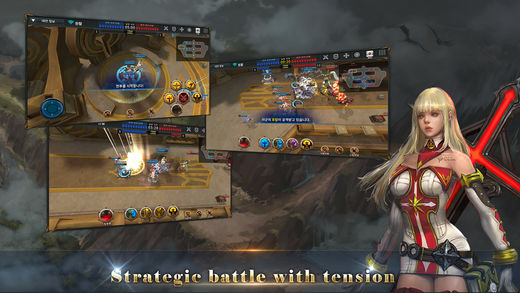 iTunes Description
Brand new style real-time battle – Royal League

Be the champion of the arena!
– Real-time battle mode of 1vs1, 2vs2 and 3vs3
– A combination of sophisticated skill controls and diverse strategies
– Simple and compact play style suited to mobile
– Experience stronger heroes and minions as they grow
– Experience the tension of the maximized the "Last Hit"
Forum Thread: Royal League (by ODDEYE STUDIO Inc.)
---
Seal: New World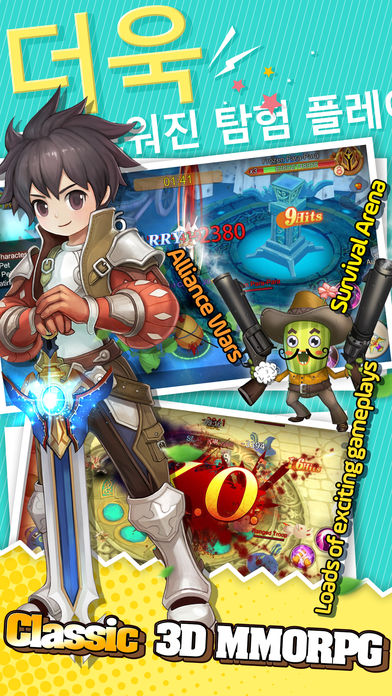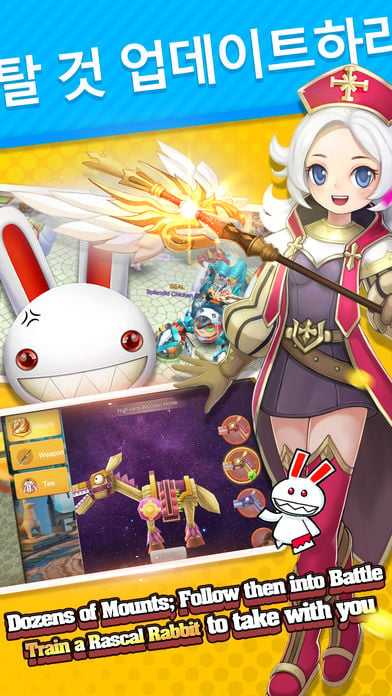 iTunes Description
"Seal: New World" – The Rascal Rabbits are back! Classic 3D MMORPG returns!

Your favorite characters in a brand new adventure;
In this new world, you are our only hope!

● After 14 years, Seal Online From Korea is Back!
The classic returns!
Finally play Seal Online in multiplayer mode on your mobile – a whole new story with a brand new experience!
Forum Thread: Seal: New World (by Allstar Games)
---
Smashy Duo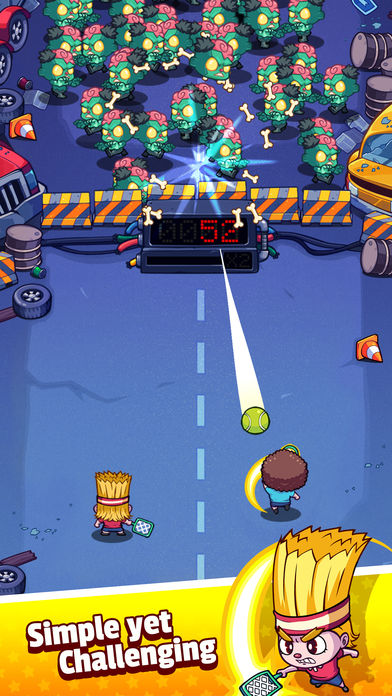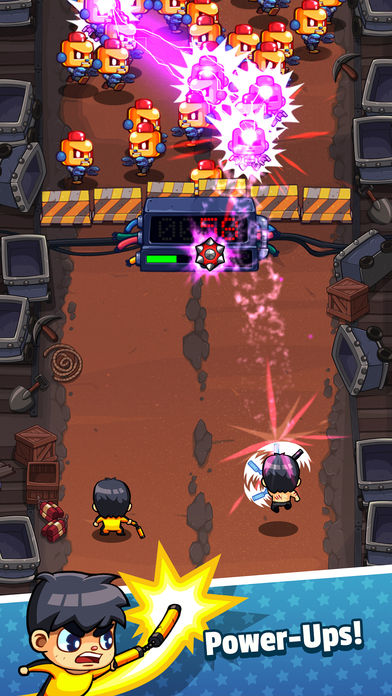 iTunes Description
Smashy Duo is an unique fast-paced arcade action game where you control 2 Heroes to hit as many monsters before one of them was knocked off from the stage. Smashy Duo features a simple tap control where anyone can easily pick up and play without going through complex tutorials.

More than 50 Heroes to be unlocked where everyone has their own unique appearance and sound effect. Additionally, Smashy Duo includes 5 unique Power-Ups to enhance the excitement that lies in every single match that you play.
Forum Thread: Smashy Duo (by Big Frost Games)
---
Star Squad Heroes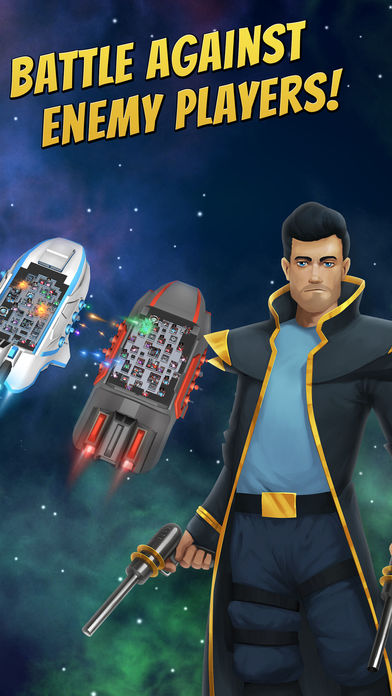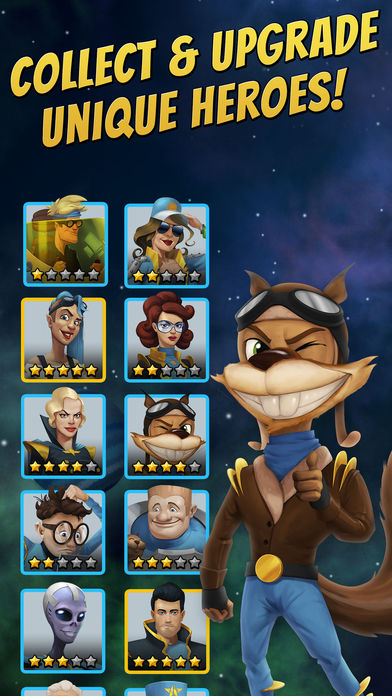 iTunes Description
Welcome to Star Squad! Join the ultimate Space strategy game and free the galaxy from the Titan Empire!

Collect and upgrade heroes to create a powerful team!
Strategize by assigning your heroes to various areas of your ship as you prepare for epic battles!
Defeat enemy players and free the galaxy from Emperor Titanfist!
Win rewards such as resources, heroes and much more! Ally with your friends and other players to form a strong Alliance.
Forum Thread: Star Squad Heroes (by Vibrant Communications LTD.)
---
Swipe Casters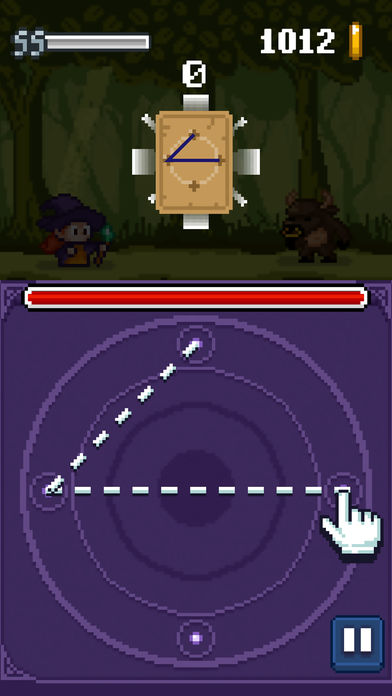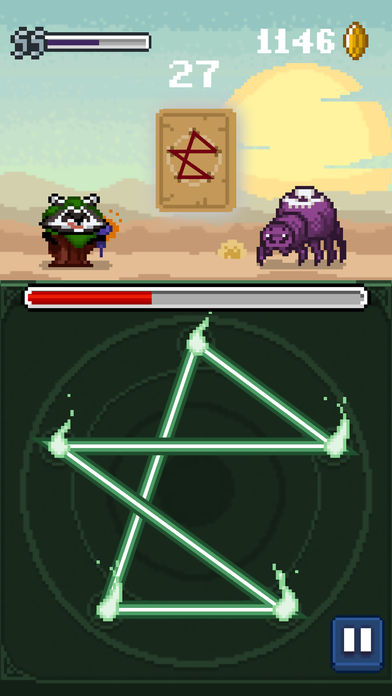 iTunes Description
Test your skills on Swipe Casters! Use your finger to draw gestures and cast powerful spells against nasty creatures on this new title by Ogre Pixel!

Located in the same universe as Warcher Defenders and Black Tower Enigma, on Swipe Casters you will take the role of one of the four magicians chosen to compete on the magicians tournament… But… The prize has been stolen! The Magician's Chalice has been stolen! – We must get it back!
Forum Thread: Swipe Casters – (by Ogre Pixel)
---
Tank War Defender 3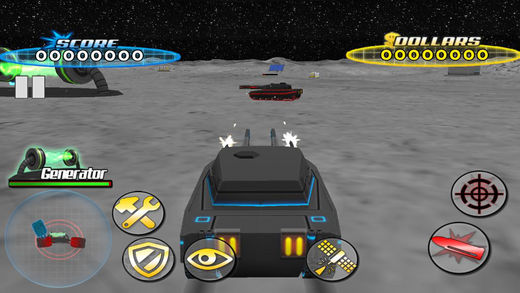 iTunes Description
Play as a tank commander and protect the Energy Generator on the moon !
Eliminate enemies coming in waves as long as possible to improve your score.
Even more powerful enemy tanks will give you more trouble.

You will be able to get access to new weapons with the money you have collected.
Use different weapons like an Electric Shockwave or a powerful Orbital Strike to defeat ennemies.

Your total gaming experience points will be recorded and you will be able to share it on the Internet to show your level to the world.
Forum Thread: Tank War Defender 3 (By Darie Productions)
---
Verticow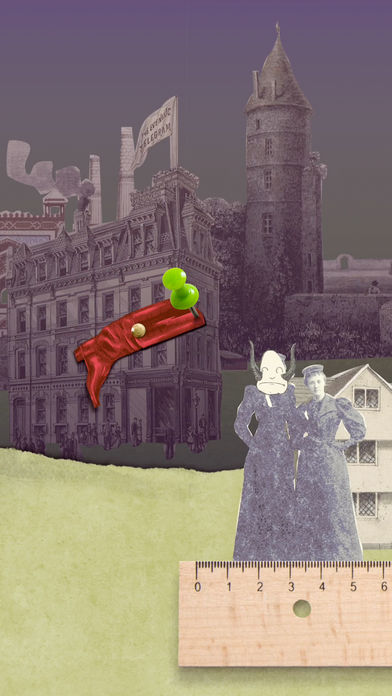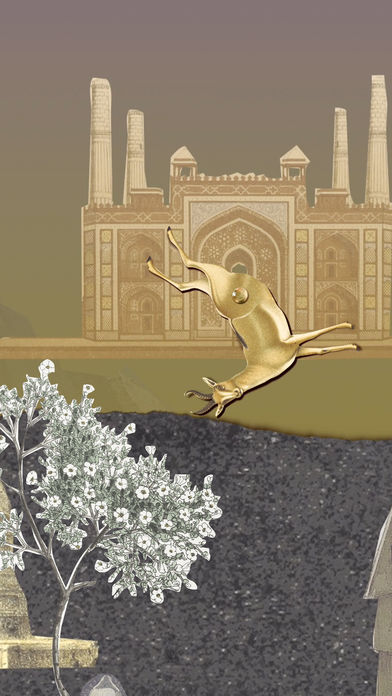 iTunes Description
> Fling things.
> > As far as you can.
> > > As graceful as you can.
Forum Thread: Verticow (By Philipp Stollenmayer)
---
Wacky Wheels HD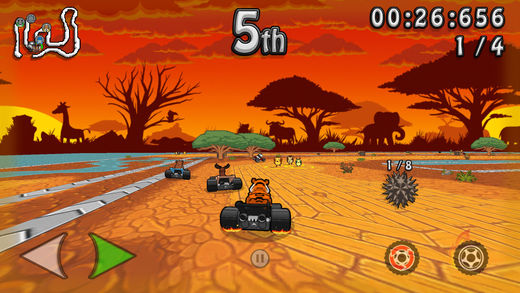 iTunes Description
The Wack is Back, Jack!

The road is a dangerous place, especially when overrun with wild animals in go-karts! This is the official reboot of Apogee's classic racing game Wacky Wheels. It features the ferocious critters, cramped tracks, and wicked powerups that fans of the original love!

Race like it's 1994!

Wacky Wheels HD is an all-new game with unique tracks and features based on the original game and other games from its era. It draws inspiration from Mario Kart: Super Circuit, Konami Krazy Racers, Atari Karts, and more. The entire gang is back: Uno, Sultan, Morris, Peggles, Razer, Ringo, Blombo, and Tigi — plus introducing Hari the grizzly bear!
Forum Thread: Wacky Wheels HD (By Cascadia Games)
---
The Walking Dead: March To War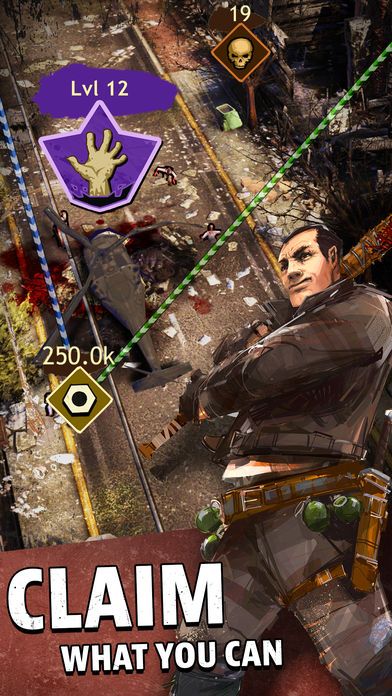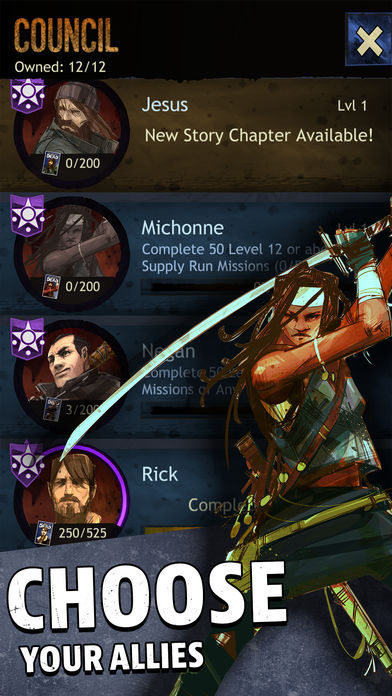 iTunes Description
THE WALKING DEAD: MARCH TO WAR is an all-new intense multiplayer strategy game set in the world of the beloved The Walking Dead comics by Robert Kirkman.

Players are survivors in the ruins of the nation's capital now overrun by the dead. Potential allies and enemies lurk around every corner. Real-time competitive play and a shared need for crucial resources drive players to cooperate with and compete against each other in an all-out war for survival.

Set concurrent with the "March to War" storyline in the comics, players will encounter familiar faces from The Walking Dead as they build increasingly powerful bases, recruit and train survivors, form Communities, and capture familiar Landmarks in the shattered remains of Washington, D.C.
Forum Thread: The Walking Dead: March To War (by Disruptor Beam)
---
War Planet Online: Global Conquest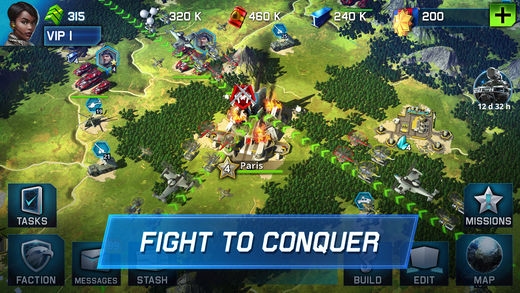 iTunes Description
When the entire world is at war, bold generals rise to the challenge and lead their armies toward Global Conquest. The time has come for you to strike! Do you have what it takes? Build your base, dominate your region and lead your faction to conquer the globe!

You are a lone military force in a world completely engulfed by war. But you are destined to rise up and conquer it all! So build a mighty base, gather strong allies, and launch a global assault in the most explosive real-time MMO strategy game!
Forum Thread: War Planet Online: Global Conquest (by Gameloft)
---
Wave Ball!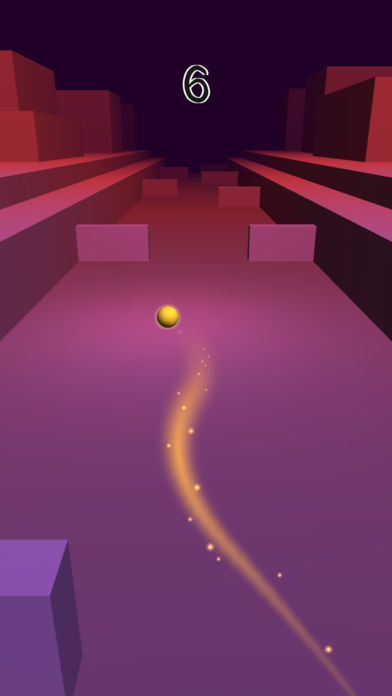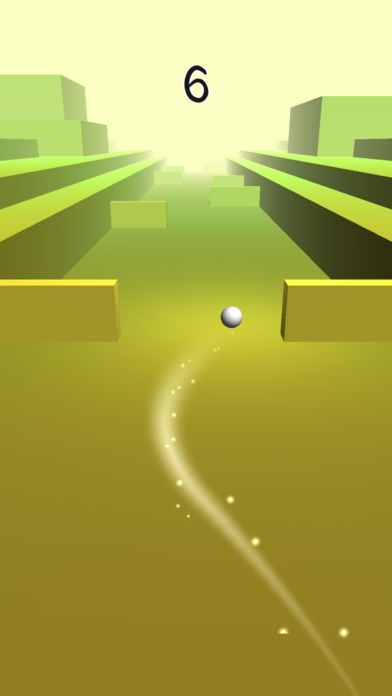 iTunes Description
So simple but it is not that easy to make a highscore!

You need to control a ball which goes in wavy motion. A tap on the screen changes the direction of the ball. Go as far as you can without crashing into obstacles!
Forum Thread: Wave Ball! (By RedForce Games)
---
Wonder Parade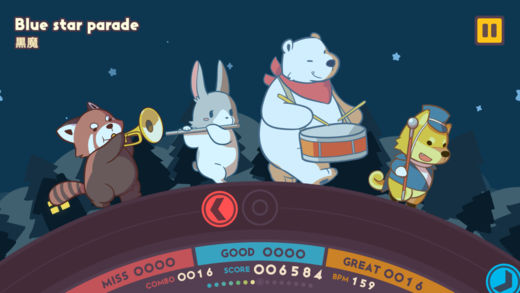 iTunes Description
Cutest Indie Rhythm Game on this Planet! On a faraway fantastic planet,there are some cute and kind animals live off with joy from the music they play.
Come and join their cheerful marching band and search for more friends!

-One-time payment,no more in app purchase.Continued free updates with more features coming soon.
-Hand made characters and animations.
-Innovative playing style,easy to understand,adjusted for mobile devices.
-Original made cheerful soundtracks.
-Character and song unlock system.
-Basic,Advance,Expert difficulties.
Forum Thread: Wonder Parade (by studioQuare)
---