Welcome to another packed week of new iOS game releases! We are furiously refreshing the App Store in search of the iPad version of Darkest Dungeon, but it hasn't launched in time for this post. Rest assured we'll let you know the moment it hits. There are a couple of other games we're waiting on, including the surreal adventure game Karma. Incarnation 1 and the revitalized classic racer Wacky Wheels HD. Those stragglers aside, there is a TON of cool stuff that's out already, including the didn't-even-know-it-was-in-the-works follow-up to Radiation Island called Radiation City, and you can see all the new games in the full list below and as always be sure to let us know which ones have your interest this week!
---
Armada Commander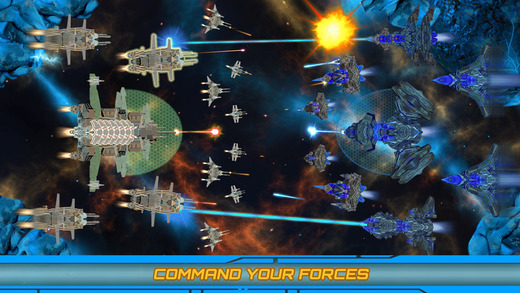 iTunes Description
Armada Commander is a strategy game where players command their Emperial fleet to engage with enemies in epic space battles for liberation of the Omegus Galaxy!

Omegus galaxy was invaded by Wakkuks lead hostile forces who defeated all the Emperial forces. They seized the command stations and different sectors of the Omegas galaxy, using them as a base to invade other Emperial colonies. You have to lead the Emperial forces to liberate the Omegus galaxy from all the adversaries and annul further invasion of Emperial colonies.
Forum Thread: Armada Commander (By BrainGearGames)
---
Bertram Fiddle Episode 2: A Bleaker Predicklement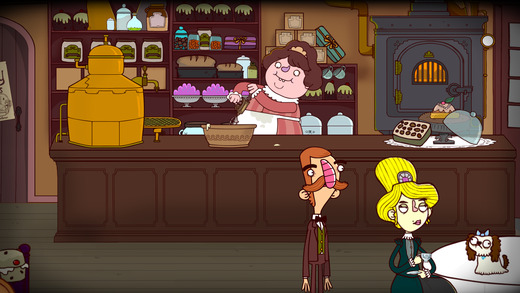 iTunes Description
The year is 1884 and Victorian London is ready for the greatest Adventure ever told.

Can you solve the puzzles and help Bertram Fiddle finally track down the despicable Geoff the Murderer?

Explore dark alleys, talk to suspicious characters, uncover the evil plot that threatens Victorian London in this comedy murder mystery like no other.

A beautifully animated Adventure Game, fully Voice Acted and filled to the brim with gloriously detailed artwork and terrible, terrible puns.
Forum Thread: Bertram Fiddle: Episode 2: A Bleaker Predicklement (By Rumpus Animation)
---
Bitgram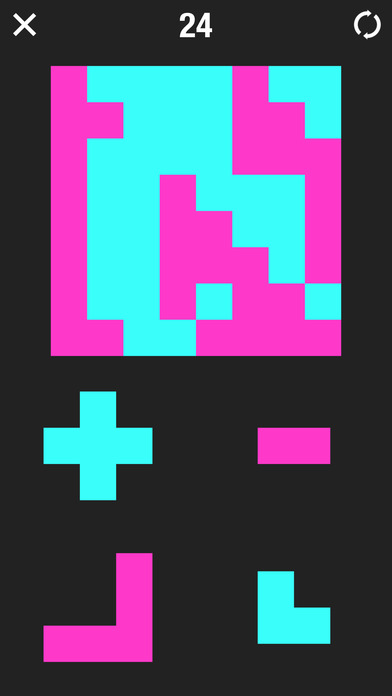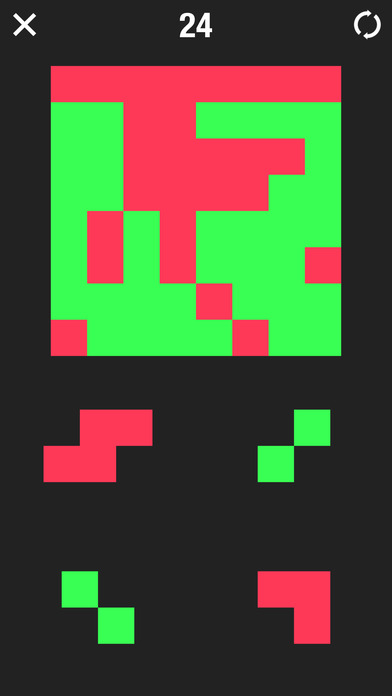 iTunes Description
Bitgram is an addicting and minimalist puzzle game that will challenge your brain!

Bitgram features a brand new concept: each shape can only be of two colors and can only be placed on the opposite color.

Easy to learn and relaxing to play: place as many shapes as you can, just like on a tangram and reach a high score!
Forum Thread: Bitgram (By 1Button)
---
Block Droppin'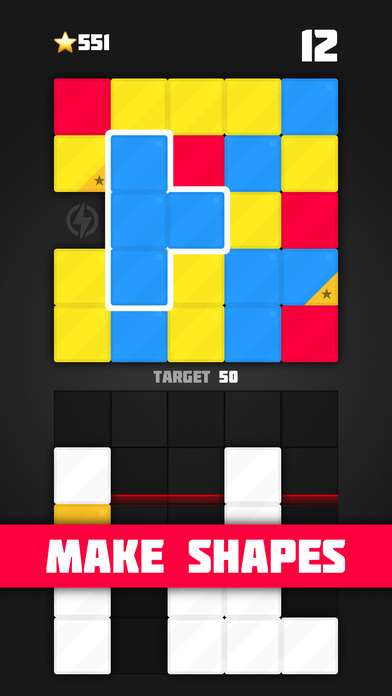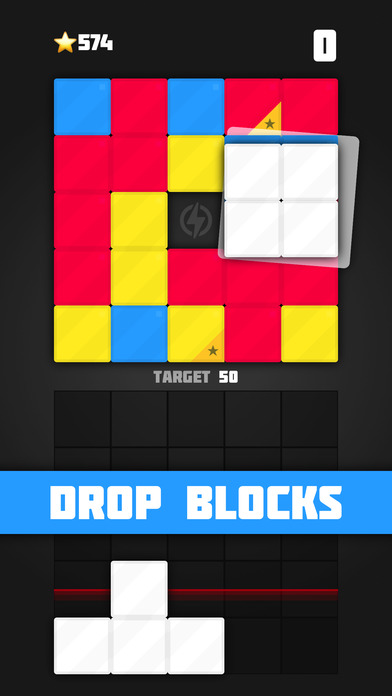 iTunes Description
Slide blocks to make shapes. Drop shapes to score points. But be careful about where those shapes end up!

Block Droppin' is the latest fast-paced puzzle game to train your brain and test your reflexes. Combining elements of sliding tiles, falling blocks, and old school puzzle games, Block Droppin' takes quick wits and concentration, so make sure your sliding skills are up to the task!
Forum Thread: Block Droppin' (By Rocketship Park)
---
Buff Mountain
iTunes Description
The lumberjack endless runner and beard simulator!

Only the beardliest lumberjacks will have what it takes to bound over bouncing boulders, smash through fallen trees, and dive between eagles as you run to the top of Buff Mountain. Unlock dozens of outfits, hats, axes, and beards and show the world that you are the buffest lumberjack!
Forum Thread: Buff Mountain (by Ornithopter Games)
---
BUST-A-MOVE JOURNEY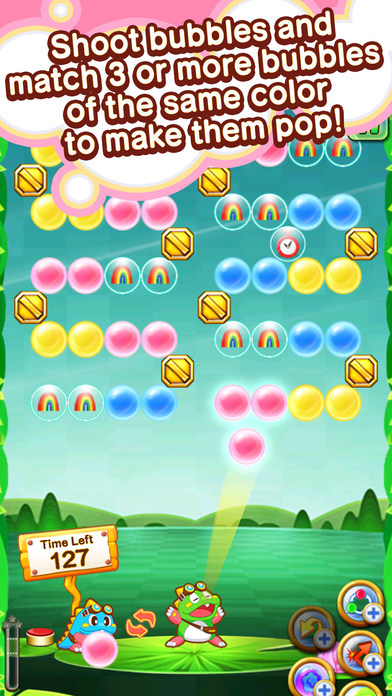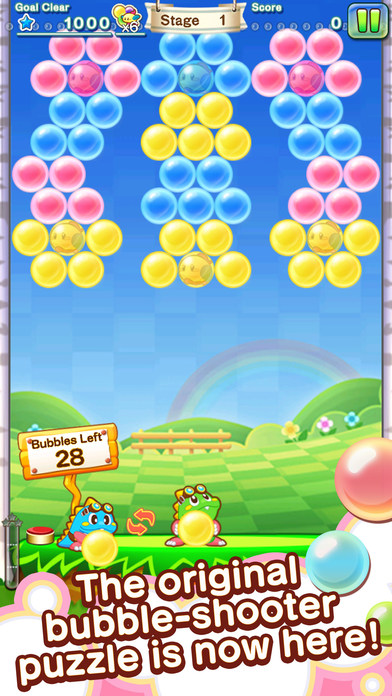 iTunes Description
BUST-A-MOVE Features:
– Shoot bubbles and match 3 or more bubbles of the same color to make them pop!
– Complete your missions in every stage such as "Pop all the bubbles!", "Reach the target score!" and "Save Chack'n!"!
Forum Thread: BUST-A-MOVE JOURNEY (By TAITO Corporation)
---
Cat Bird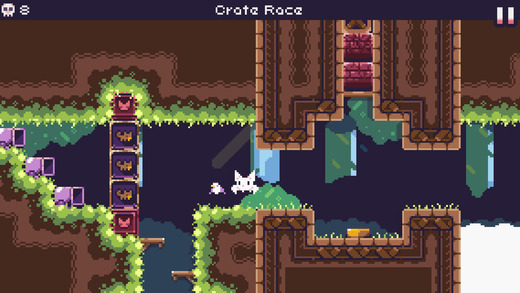 iTunes Description
A cute-tastic journey across worlds.

Help Cat Bird on his challenging platform adventure on an epic quest to get back home.

Venture through unique worlds hovering across pits, traps, enemies, and saw blades. Beware of the mighty guardians that block your path.

Join the journey and open your inner meow!
Forum Thread: Cat Bird! (By Ryan Carag)
---
Clans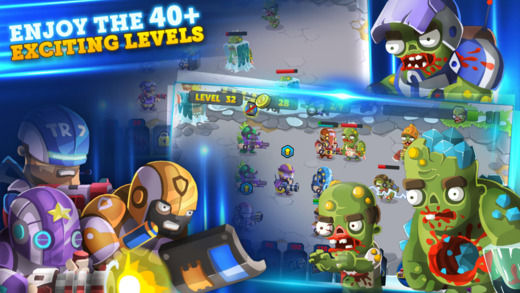 iTunes Description
Join the new worldwide action-strategy adventure as you build your soldier clan, fight off unruly zombies that have taken over the town, and compete to become the ultimate Clan!

Features:
● Build your clan of amazing soldiers, supercharge them with upgrades, and devise the ultimate plan to protect your territory.
● Go head-to-head with rival zombie clan with various attacks, like freezers and bombers, to claim your territory.
● Battle across 40 crazy levels with ultra-challenging endless zones.
● Power through multiple quests on your epic journey to keep you on the edge of your seat and earn gems and gold!
● Strategize with your zombie library. You can view details of each type of zombie to help you plan your strategic moves and tactics to wipe them out!
Forum Thread: Clans (by Konig Studios)
---
Foor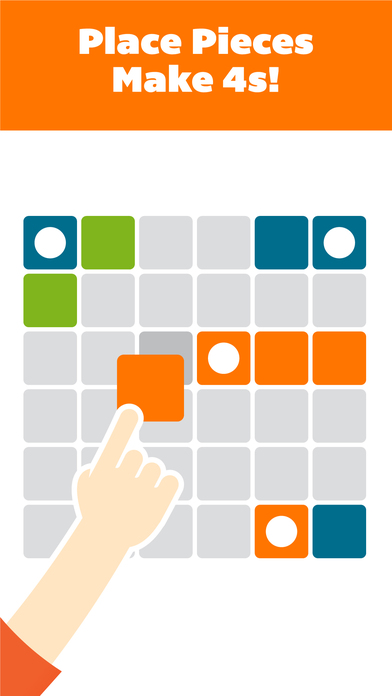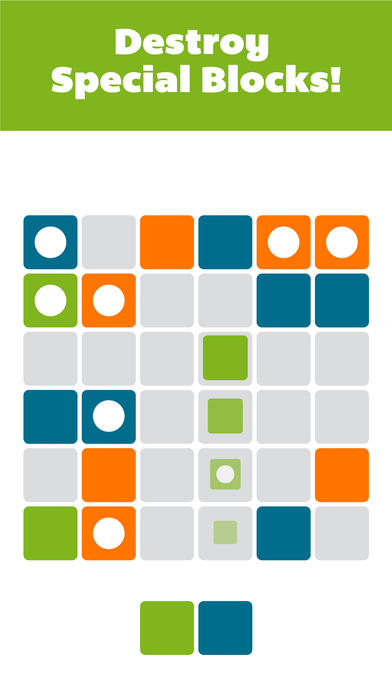 iTunes Description
An addictive puzzle about making 4s & destroying special blocks!

Play Foor as a relaxing, new type of brain exercise. You can play and have fun in seconds, but it's challenging to master.

Combine at least 4 matching color blocks in line to eliminate special blocks. As game progresses more special blocks will emerge. How high can you score before the entire board fills up?
Forum Thread: Foor (By aHi Labs)
---
Hipster Sheep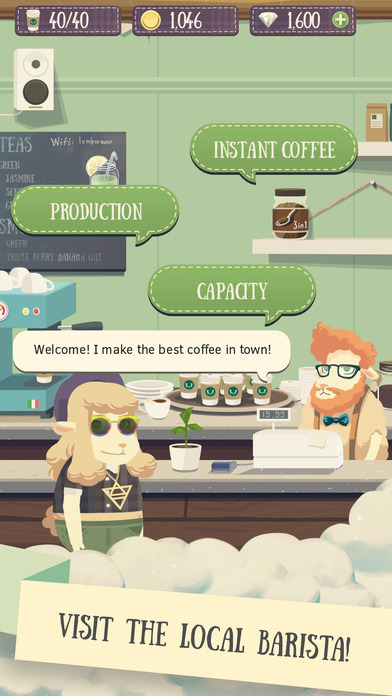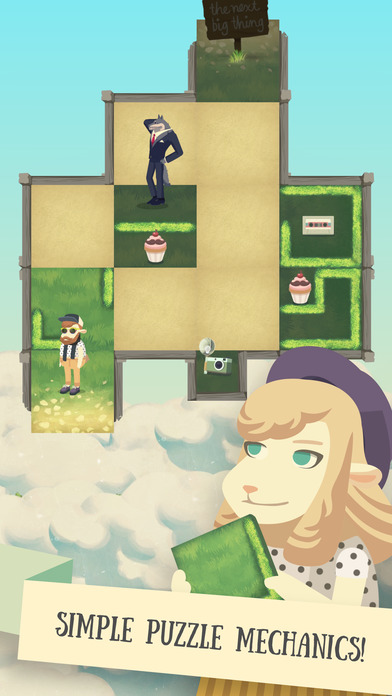 iTunes Description
Dress up in vintage threads and solve mind bending puzzles to stay ahead of what is still uncool and undiscovered! Today, the Next Big Thing is Indigo Dubstep Music, but what about tomorrow?

Living the hipster life can be puzzling – especially for a sheep!
Forum Thread: Hipster Sheep (by Animoca Brands)
---
Kemono Mahjong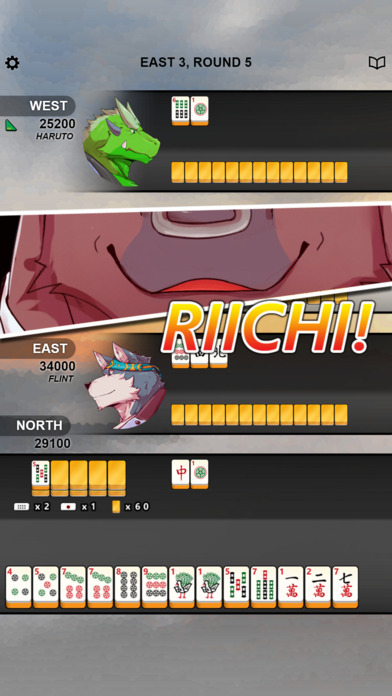 iTunes Description
No mere tile-matching solitaire game, this is a full implementation of Japanese Mahjong. A fun, strategic variant of the classic Chinese 4-player game!
Forum Thread: Kemono Mahjong (by CyberDog Software)
---
Link Track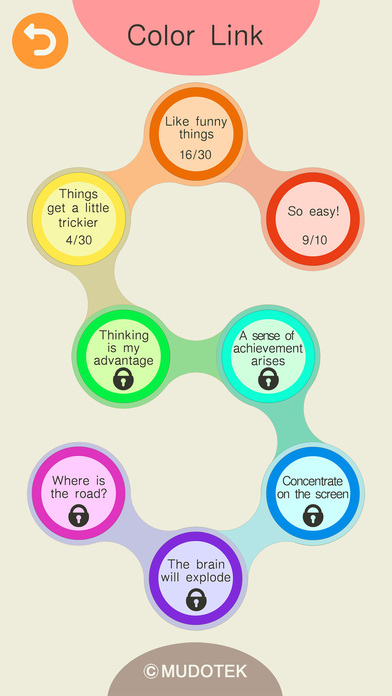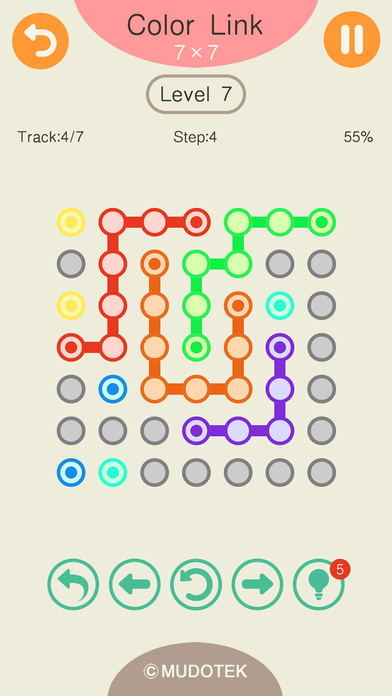 iTunes Description
1. Link Track is a very interesting puzzle game.
2. This game provides two type of puzzle modes: Color Link mode and Number Track mode. Each mode corresponds to a unique puzzle mechanism.
Forum Thread: Link Track (By Mudotek Mobile Games)
---
Little Red Lie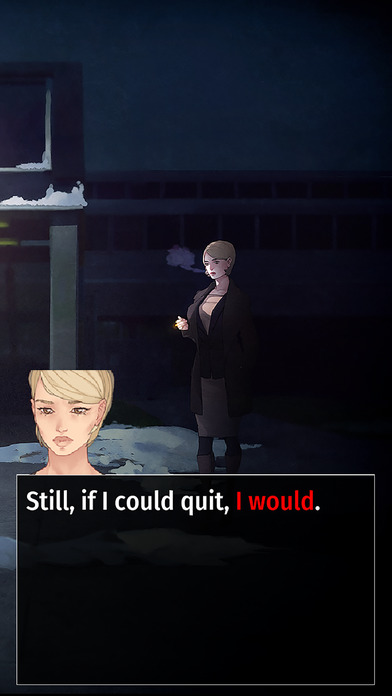 iTunes Description
ARE YOU MORE AFRAID OF POVERTY THAN DEATH?

Little Red Lie is a narrative-focused, interactive fiction experience that reduces the traditional nine-verb adventure game structure down to a single, context-dependent interaction: LIE.

Gameplay consists of navigating conversations and environments which will require you to lie to both others and yourself in order to secure your financial and personal future.
Forum Thread: Little Red Lie (By WZO Games)
---
Marvin The Cube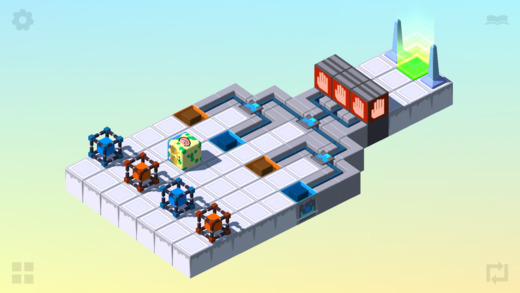 iTunes Description
Meet Marvin, a small cube looking for his place in the Universe.
Help him with solving encountered puzzles and finding the perfect look!

Enjoy original gameplay, complemented by pleasant music and nice graphics.
Unleash your inner cube!
Forum Thread: Marvin The Cube (By MJ Bros)
---
Mount Everest Story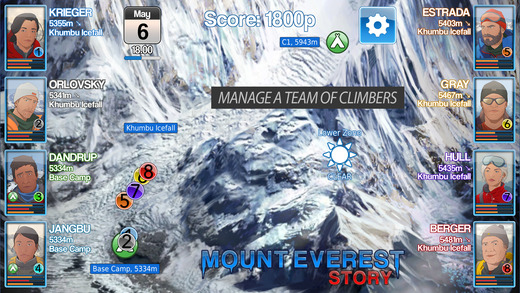 iTunes Description
Can you get your team to the top of Mount Everest?
This amazing Everest climbing simulation game dares you!
Battle the cold, the thin atmosphere, the wind and the snow! Do your best to avoid debilitating medical conditions! React to dramatic and dynamic weather conditions! Stay alive in the death zone!
The higher you climb Mount Everest, the more points you will score! But keep your team rested and in good health. There are severe penalties for injuries.
Forum Thread: Mount Everest Story (by Jabatoba)
---
No Credit? No Problem!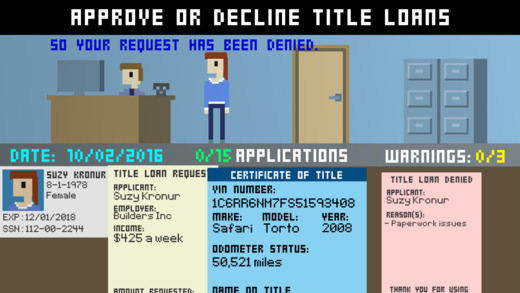 iTunes Description
You are Employee0318.

It's your first day on the job as a Title Loan Agent. You must get past the probationary period which involves successfully accepting or denying 15 applications.
Forum Thread: No Credit? No Problem! (by Razoric)
---
Radiation City
iTunes Description
Forty years after the unfortunate accident of the Chernobyl nuclear power plant, destiny brings you to the area of carefully recreated city of Pripyat. Uncover the amazing story, untangle the mystery and try to save your loved one.

This is not an easy task. It's a huge open world area filled with dangers and anomalies. Hungry predators and sub-human creatures, they all want a piece of you. The elements, combined with radiation and unexplained phenomenon, make the lovely looking environment a place where you shouldn't be. Yet, here you are.

Scavenge for resources inside any building and especially the landmarks of Pripyat: hotel Polissya, the cultural center, cinema Prometheus, the swimming pool and all the abandoned flat buildings. Craft and choose your gear wisely. Discover and use the campsites for safely passing the nights. Equipment, weapons and the vehicles you may find and use are your only friends.
Forum Thread: Radiation City (By Atypical Games)
---
Rainbonauts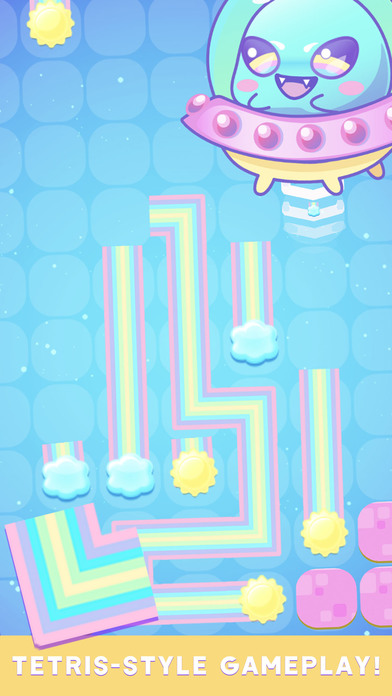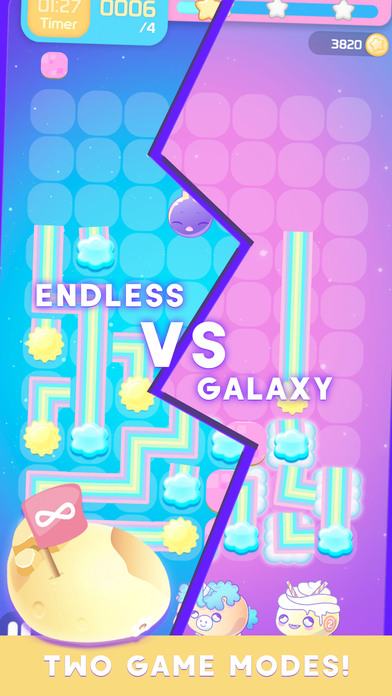 iTunes Description
It's Tetris-inspired gameplay with a colorful twist that's out of this world!

Your mission as a Rainbonaut (rainbow + astronaut) is to power the galaxy by making rainbows. With two equally awesome game modes, you can play endlessly or travel through the galaxy mission by mission, unlocking powerful heroes to join your crew as you go!
Forum Thread: Rainbonauts (by Tinker)
---
Shadow Fight 2 Special Edition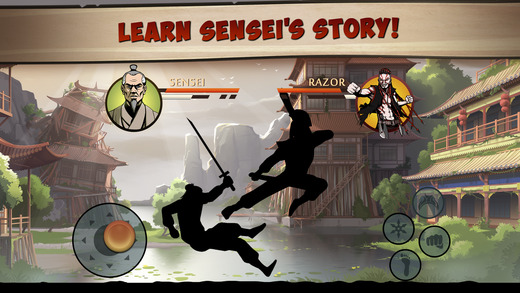 iTunes Description
The best fighting series on mobile has returned and become even more SPECIAL – Shadow Fight 2 Special Edition!!

Now it's your turn to meet Titan in person and put an end to his terror. Walk through the Gates of Shadows into the dangerous world full of memorable fights and brave heroes. These lands are waiting for a risky adventurer to appear and save them from the oppression of a sinister invader from another dimension! Discover a thrilling mix of two world's most popular game genres – Fighting & RPG. Gather a huge arsenal of lethal weapons, combine your gear and upgrade dozens of skills and moves!
Forum Thread: Shadow Fight 2 Special Edition (by Nekki Limited)
---
Snake Crayon Run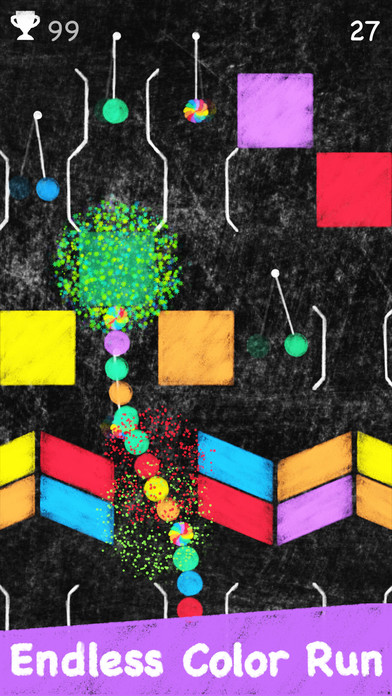 iTunes Description
Collect the balls in the different rainbow colors and create snake alike lines. Move through the endless color pattern and infinite physics obstacles in Snake Crayon Run. Enjoy two game modes of pure amusement and nail-baiting challenges accompanied with hand-drawn graphics, sound effects and high score system. How long can go slither through the obstacles? Try our Rainbow LGBT inspired slither game.
Forum Thread: Snake Crayon Run (by Thao Tran)
---
Swipe Manager: Soccer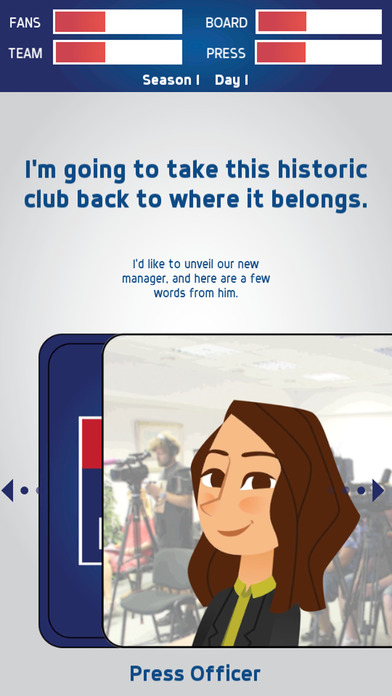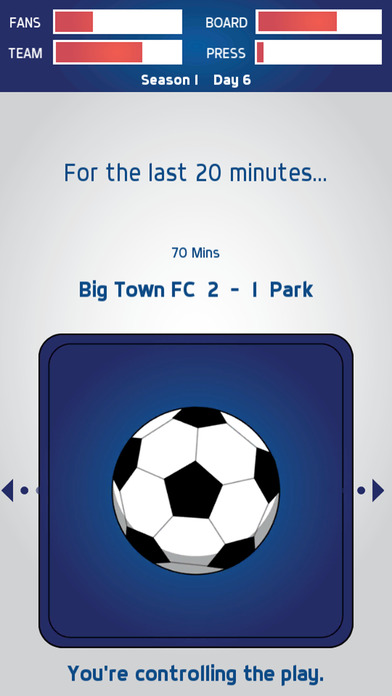 iTunes Description
Unfit players, greedy agents, septic tattoos and rowdy fans are just some of the challenges you'll face as you attempt to take your team to the top! Swipe Manager: Soccer is a 'choose your own adventure' game where you call the shots as a football manager, controlling everything via a card dragging mechanic – simply move the card left or right to see your choice of answers and then let go to select.

Whether you're challenging for a European trophy or fighting to avoid relegation; every season is a roller coaster ride! Experience a combination of football action and man management dilemmas as you juggle your popularity with your players, fans, chairman and the press, in an attempt to keep them all happy… and avoid the sack!
Forum Thread: Swipe Manager: Soccer (by Swipe Studios Interactive)
---
Thwackity Puttz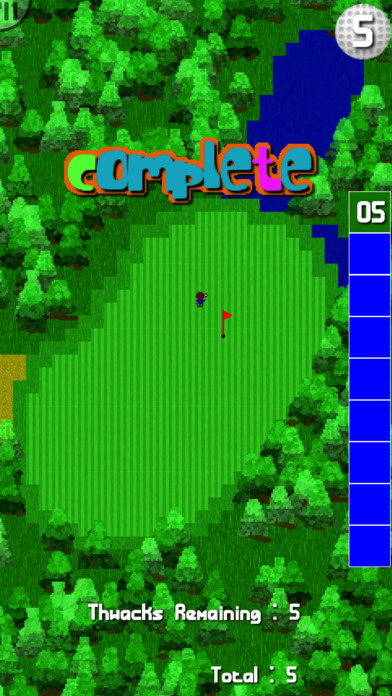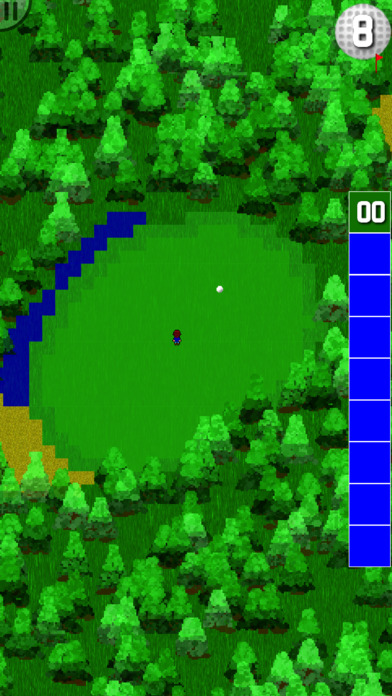 iTunes Description
Time to putt for success, as you aim to complete each of the 9 holes in each round of Thwackity Puttz golf.

Somewhat similar to most Golf games, Points are scored based on how many hits you have remaining at the end of each hole, with extra points awarded for hitting a birdie or eagle.
Take your time, and thwack your way through the many courses available.
Forum Thread: Thwackity Puttz (by James Gamble)
---
Unbalance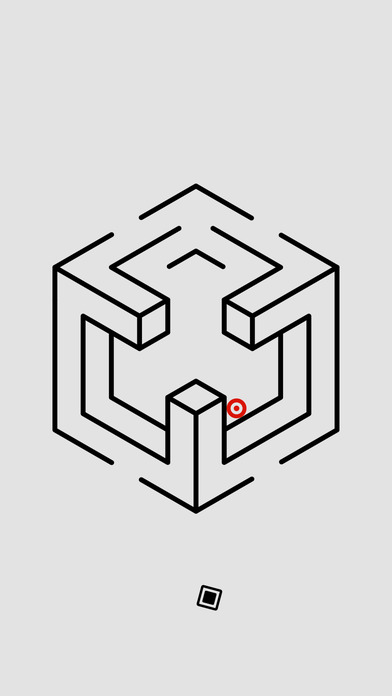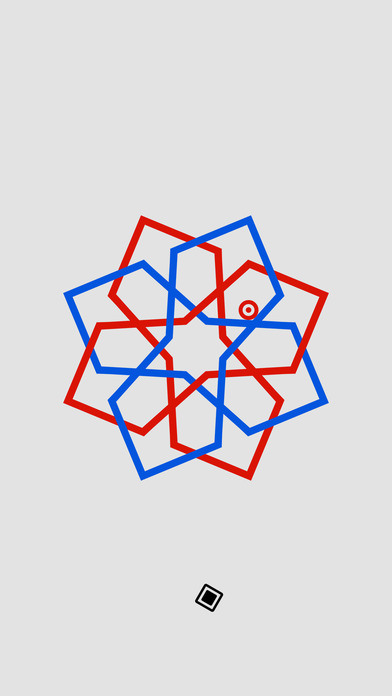 iTunes Description
Unbalance is a minimalist physics puzzle about minimal geometry and balance.

Unbalance the shape by dropping balls and make the red ball fall into right place.Join this beautiful geometric journey!
Forum Thread: Unbalance (by Turan Arslangil)
---
Vulkasus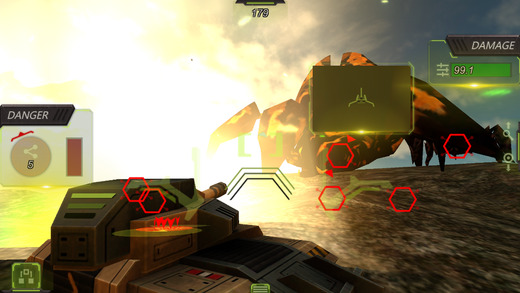 iTunes Description
Pilot the newest model of Vulkasus tank in fierce battle fields in the quest of finding and killing the bug queen to stop the invasion in this classic sci-fi warfare.
Riding with you is Siri, the AI operator, to help guide you through intense war zones riddled with cunning enemies such as alien insects and pirates.
Upgrade your tank as you conquer deadly frontiers.
Ride on.
Forum Thread: Vulkasus (by Proteinbeer Games)
---
Wingy Pop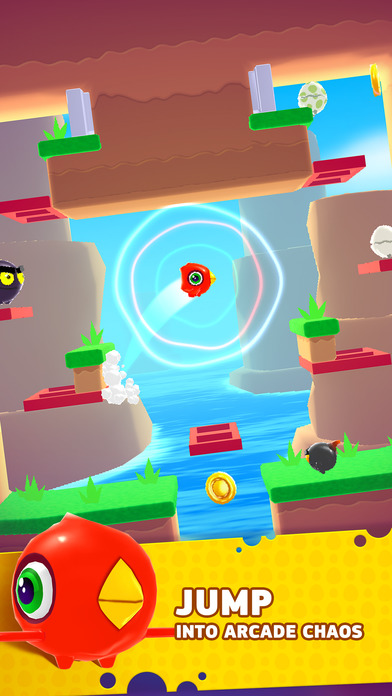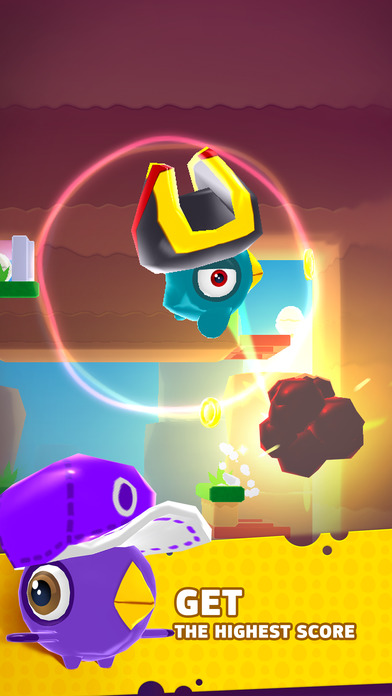 iTunes Description
Help a little wonky bird to save mischievous eggs from falling into a dangerous river.
Bounce back and forth collecting eggs and avoiding bombs, use various powerups, open new characters, get amusing stickers, compete with your friends in weekly tournaments and have tons of fun!
Forum Thread: Wingy Pop (by Happymagenta)
---
Word Pop – Endless Brain Game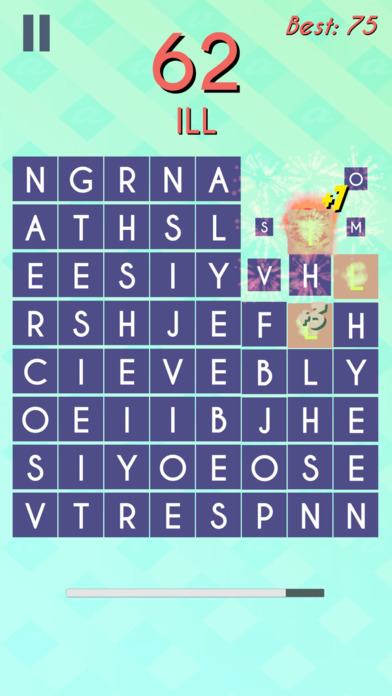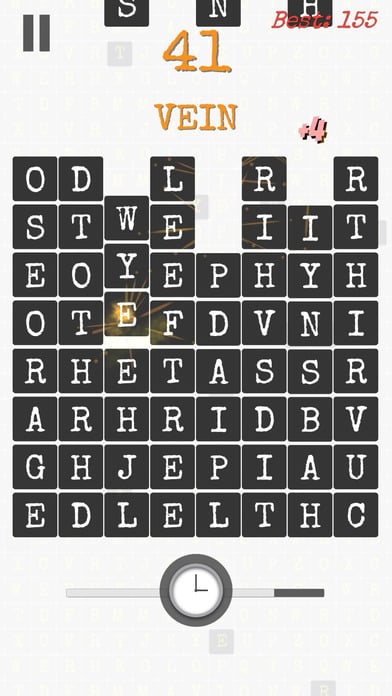 iTunes Description
Challenge your vocabulary and speed with this awesome word game!

Find as many words as you can while you race against the clock. Every word you find earns you points and adds more time, while more letters are added to the grid. The longer the word, the more points you get!
Forum Thread: Word Pop – Endless Brain Game (by Squadventure)
---
WordScatter!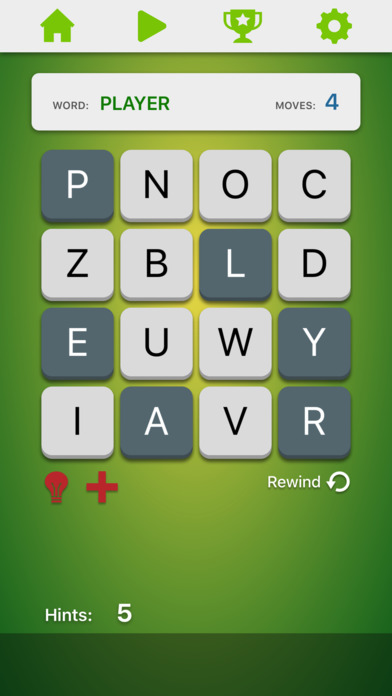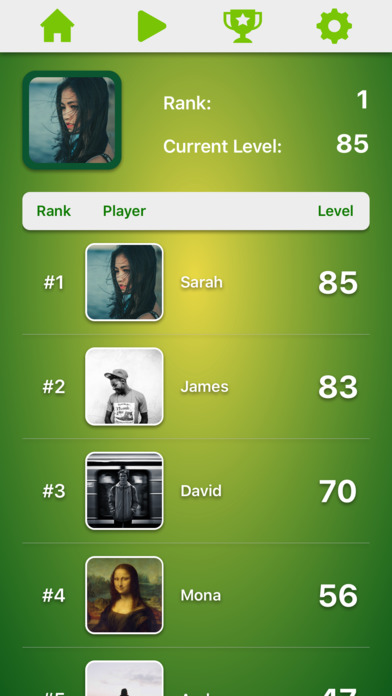 iTunes Description
WordScatter is a brand new word game where the goal is to connect scattered words on the board by rearranging tiles. If you can connect the word before you run out of moves, you win!
Forum Thread: WordScatter! (By ConnectApps)
---