Welcome to another week full of new iOS games! If you know me even a little bit, you probably won't be surprised to hear that my most anticiapted game this week was Super Phantom Cat 2. Yes, cats and platformers are a combination I can't refuse. I also want to take this opportunity to deliver a Public Service Announcement about the game: It is free to play, with energy timers and all that jazz. HOWEVER, there is an IAP available for 99¢ that will remove ads, and another one for $4.99 that will remove all ads AND energy timers. This isn't very clear in-game, so I figured it was worth mentioning before people got too mad about any freemium shenanigans in what is otherwise an absolutely fantastic sequel to the already great original. If cats and platformers aren't your thing, or you just want MOAR GAMEZ because that's what we do, check out the full list of games below and let us know which games you're picking up!
---
Ball T Color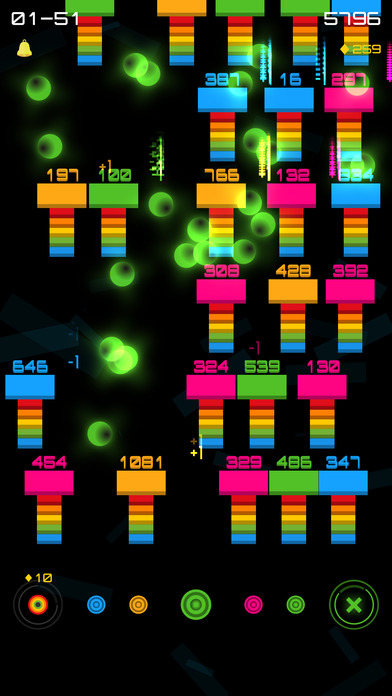 iTunes Description
Ball T Color is a fresh and unique physical collision game.
New gameplay merge ball, brick, number and color.

Ball T Color is easy to learn, only need you choose a angle and fire your balls.But you must switch colors in anytime to match or NOT match bricks color.

Arcade mode and Levels mode are included.You can get more than 100,000 scores in levels mode.It needs about 15 minutes to pass level 100+.Once you try Ball T Color, you will lose all your free time.
Forum Thread: Ball T Color (by Xi You Di Wang)
---
Bottom of the 9th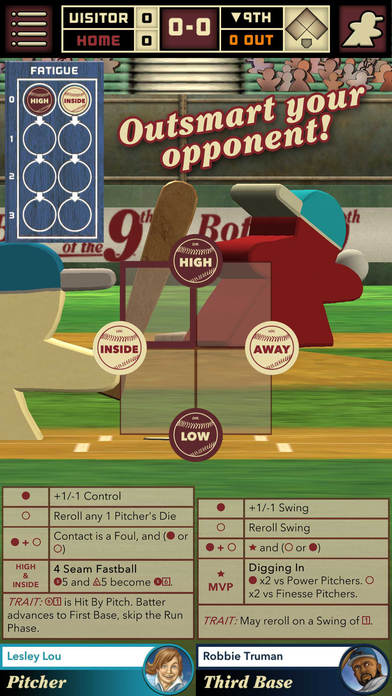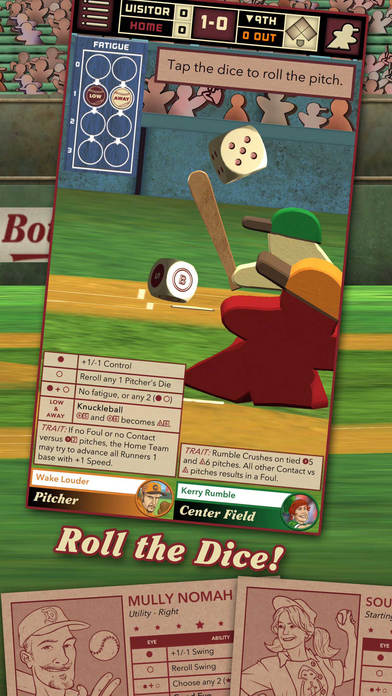 iTunes Description
Play the most exciting moment of baseball in this fast-paced dice and card game!

It's a beautiful day here at the ballpark, and this game has been a squeaker! Everyone expected the league leaders to roll into town and easily defeat the home team. But the scrappy upstarts have played the game of their lives and managed to keep the score tied right until the end. Their fatigue is showing and now it's their last chance. If the home team batters don't score a run now, the visitors will be sure to win the game in extra innings. It all comes down to the Bottom of the 9th!
Forum Thread: Bottom of the 9th (by Handelabra Studio LLC)
---
Burgle Bros.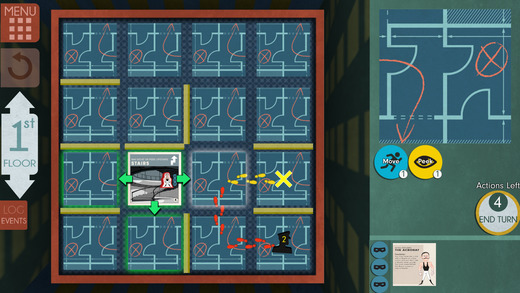 iTunes Description
Burgle Bros requires stealth, planning and a little bit of luck. In the tradition of classic heist movies like Ocean's 11 and The Italian Job, you assemble your crew, make a plan, and pull off the impossible.
Push your luck or play it safe – your decisions impact everyone on your team.
Forum Thread: Burgle Bros (by Fowers Games Inc.)
---
Chaos Battle League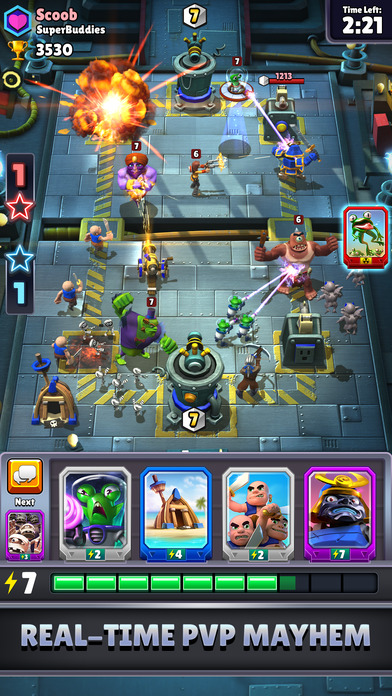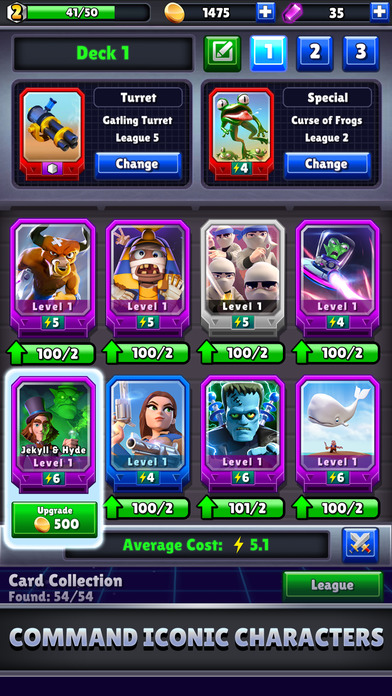 iTunes Description
It's time to create some Chaos! Command the most iconic characters that span the ages to introduce your opponents to a world of hurt in Chaos Battle League!

In this fast paced, real-time, multiplayer smackdown, you'll collect and upgrade tons of Characters, Defenses and Abilities from across history and legend. Defeat your adversaries to climb the leaderboard, and earn amazing rewards. Join a Guild to trade cards and complete quests together to advance your Guild and unlock perks that benefit everyone!
Forum Thread: Chaos Battle League (by This Game Studio)
---
CNTR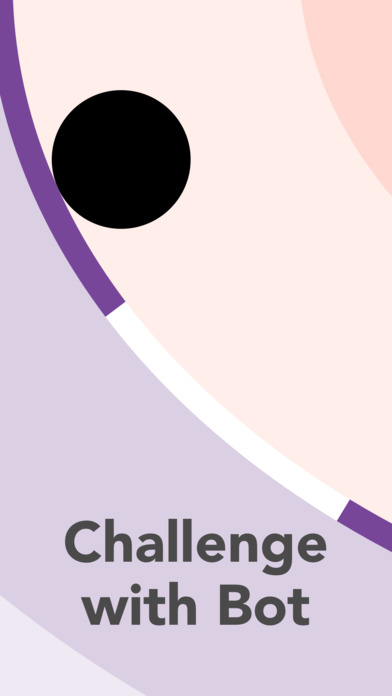 iTunes Description
CNTR is a minimalist platformer featuring 96 uniquely crafted levels. Your world is a circuit labyrinth with the exit in the center. There are walls and chasms all around you. Jump over them and rush to the center to escape. Use your knowledge of physics and some powerups to be faster than an angry bot.
Forum Thread: CNTR (By Sergey Zapuhlyak)
---
Crazy Volleyball Physics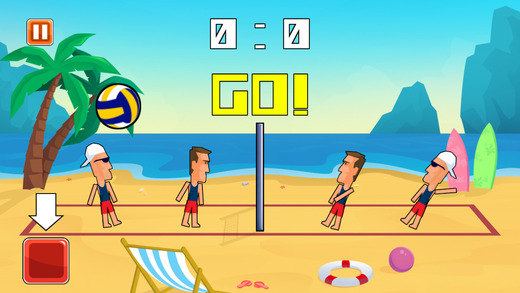 iTunes Description
Fast paced, addictive volleyball action with simple one touch controls and hilarious physics gameplay!

Using only one button, you'll control your volleyball players to dive, jump, defend and score points in the other players' zone. We've scrapped the complicated controls of traditional volleyball games in favour of simplicity and FUN!
Forum Thread: Crazy Volleyball Physics (by Ironwood Studio)
---
Crossy Traffic – Road Rider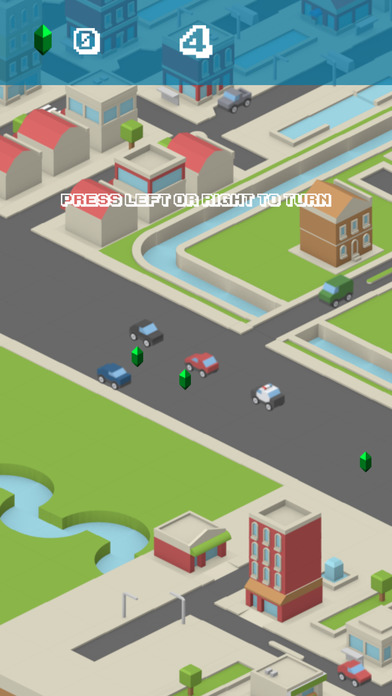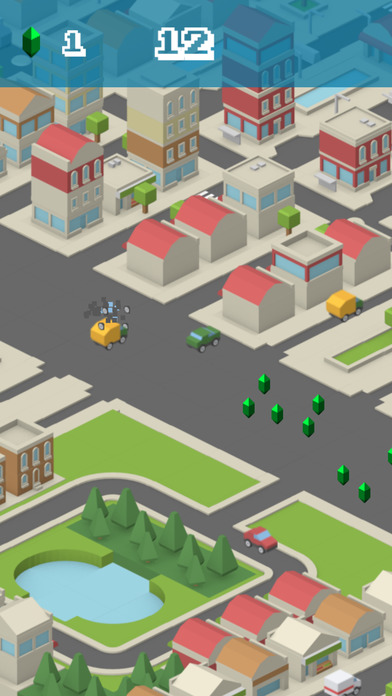 iTunes Description
How far can you drive?
Forum Thread: Crossy Traffic – Road Rider (by Konig Studios)
---
Don't Hit!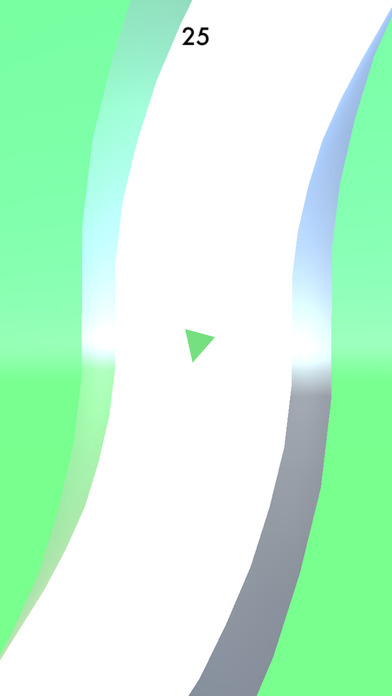 iTunes Description
Don't Hit! is an easy to learn, hard to master, one-touch game. You control a triangle as it speeds through an endless course of chaotic twists and turns. Gravity will pull you down relative to your orientation and you must hold your finger on the screen to counter the gravitational pull. Collecting cubes will increase your score, but be careful to avoid the walls, as a collision will end your run.
Forum Thread: Don't Hit! (by Selosoft, Inc.)
---
Evo!Tamers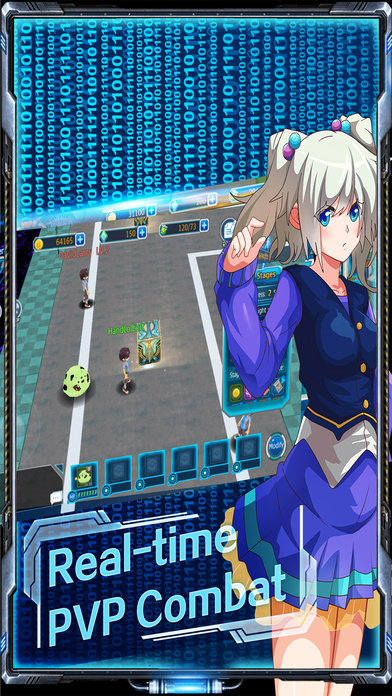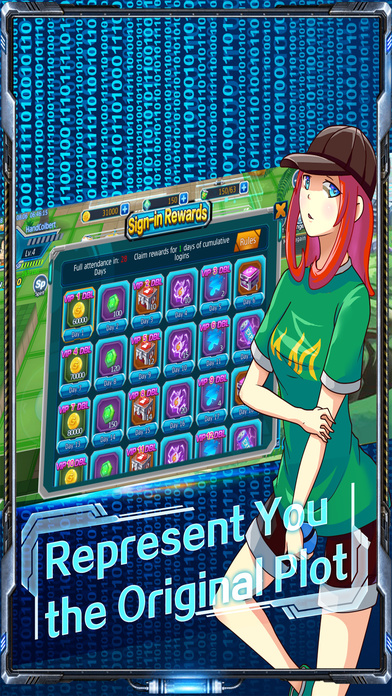 iTunes Description
Monster collection, equipment upgrade, story stages and player challenges but special monster evolution system as well. Hundreds of monsters which can make up your own unique team will realize your childhood dream!

New version update! Brand new monsters and brand new gameplays! Exciting guild battle and more exiting cross-server battle!
Forum Thread: Evo!Tamers (by Xianrong Chang)
---
Fabled Heroes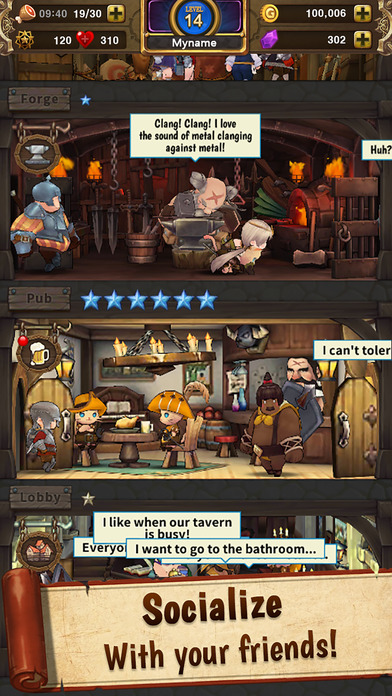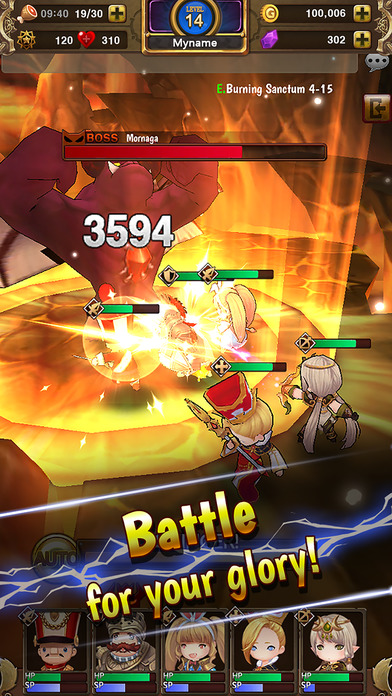 iTunes Description
Welcome to the world of 'Fabled Heroes'
Awaken your fabled heroes and embark on a new adventure with Fabled Heroes.
Forum Thread: Fabled Heroes (By PLAYWITH INTERACTIVE)
---
Fall Off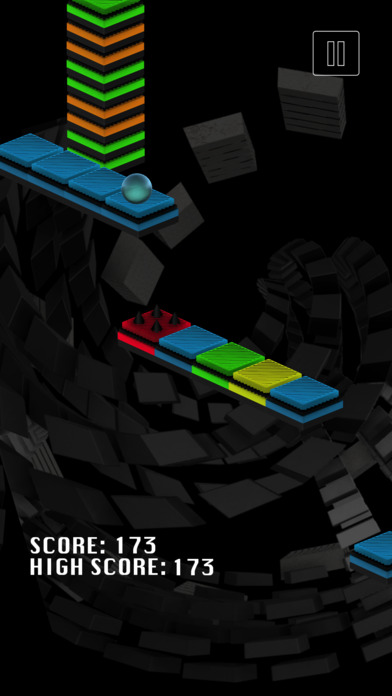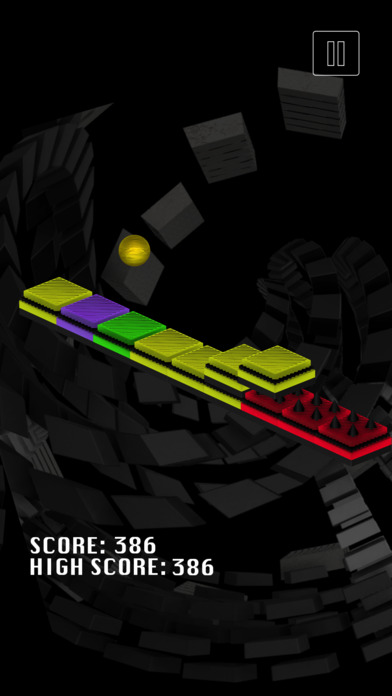 iTunes Description
Welcome to FALL OFF!

Can you reach the end? Match your ball color with the tiles or you will FALL!

Enjoy!
Forum Thread: Fall Off – (by Pumato Productions)
---
Fast Track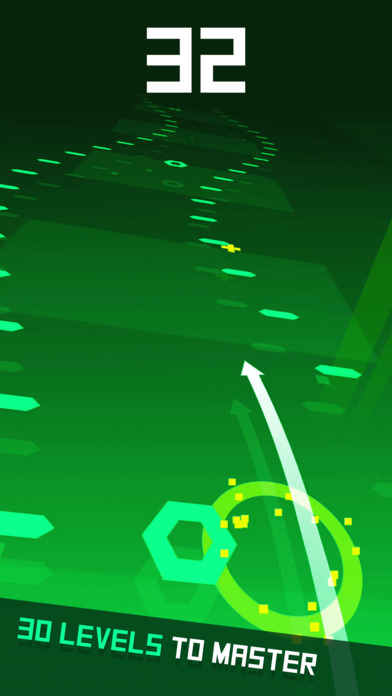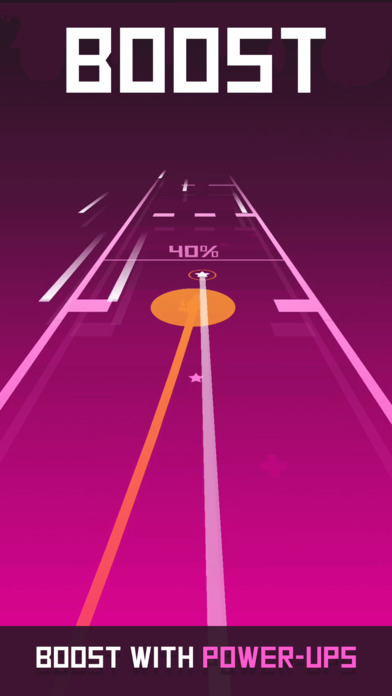 iTunes Description
Fast Track challenges your reaction in a new stylized gaming experience. Be ready to get Addicted as you try to conquer all the levels.

How To Play?
Tap left & right to steer and avoid all obstacles. Make sure to collect all pluses and stars to unlock new fast characters.
Forum Thread: Fast Track (Umbrella + Nathan Malville)
---
Flow Number – Connect All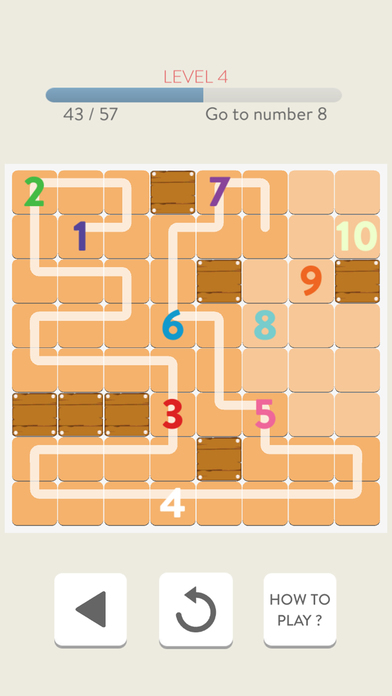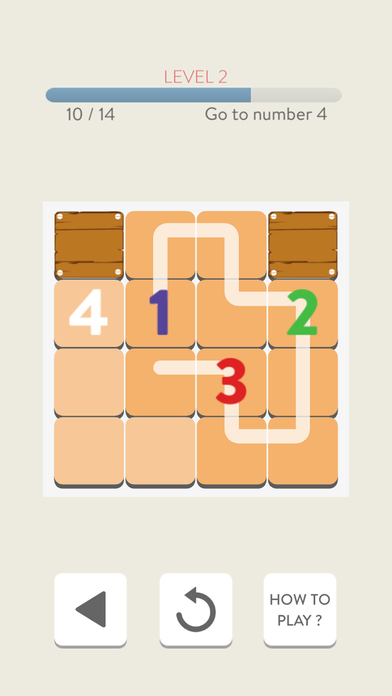 iTunes Description
Flow Number – Connect All is a simple yet addictive puzzle game.

Did you know?
Playing puzzle games improves Cognitive Ability, Concentration, Problem Solving Skill and Productivity.

Gameplay ranges from simple and relaxing, to challenging and hard.
Forum Thread: Flow Number – Connect All (by Minhnt)
---
Fly My Dragon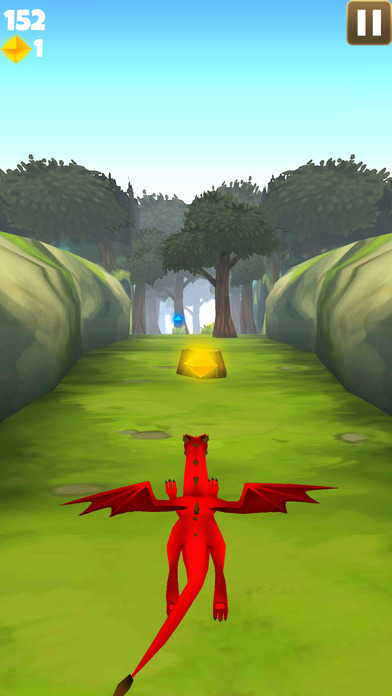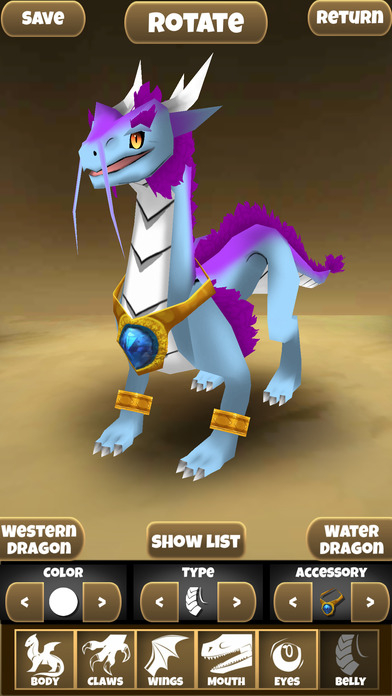 iTunes Description
Now you can make your own ideal dragon you always wanted. Take your dragons on adventure!

– Create, customize and name your own dragon
– Fly through 5 different locations
– Collect 4 different types of gems
– Complete quests
– Throw gems into the fountain to unlock more customization tools
– Choose from 4 different dragon types: Western Dragon, Eastern Dragon, Water Dragon and Eagle Dragon
– Easy and fun controls
– Daily rewards!
Forum Thread: Fly My Dragon (by Pawel Jurczyk)
---
The Girl Who Sold the World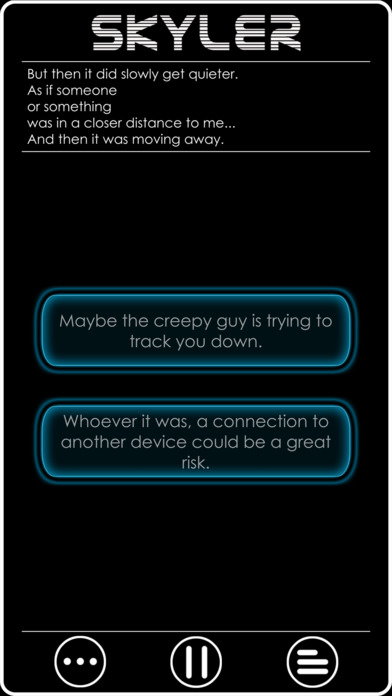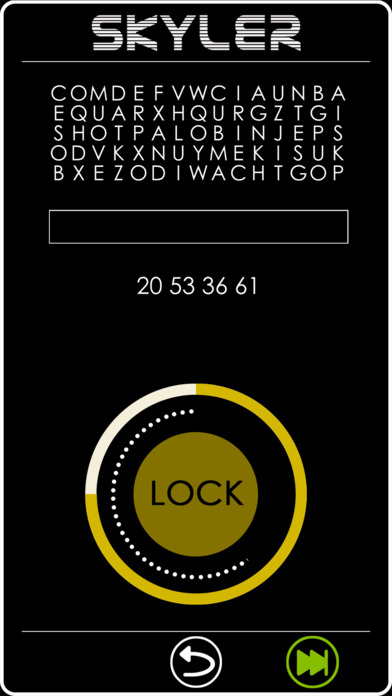 iTunes Description
One last glimpse at her apartment, then the heavy door clicks shut.
With a smile on her face, she is sitting in the cab ready to head for the airport.
A familiar feeling of excitement starts to spread in her stomach.
Forum Thread: The Girl Who Sold the World (By Lyorah Studios)
---
Gold Ambush All Stars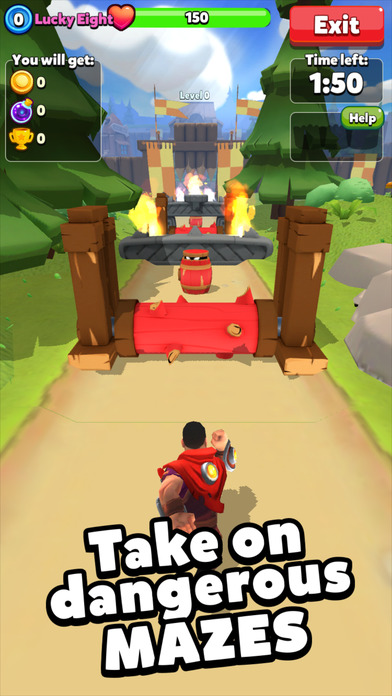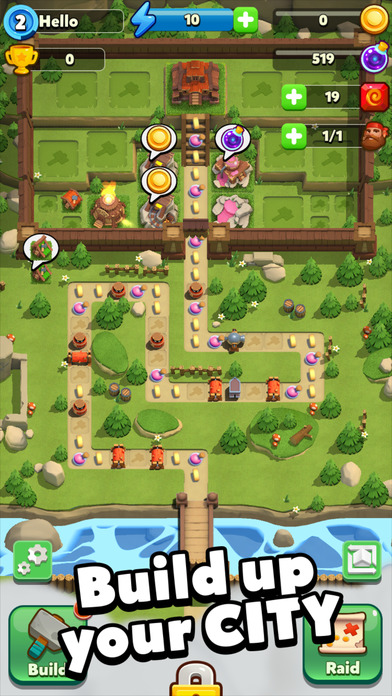 iTunes Description
Who's castle will reign supreme? Secure your land from oncoming attackers with ingenious traps. Defeat opposing castles by mastering the traps they've set forth and raiding their resources.

Features:
– Combines the strategy of City Builder and the thrill of Run
– Build up your city to produce valuable elixirs and gold
– Set traps to ward off invaders
– Steal resources from opposing castles through city raids
– Defeat mazes of traps laid out by opponents
Forum Thread: Gold Ambush All Stars (by Stand Up Digital Inc.)
---
Jazz Smash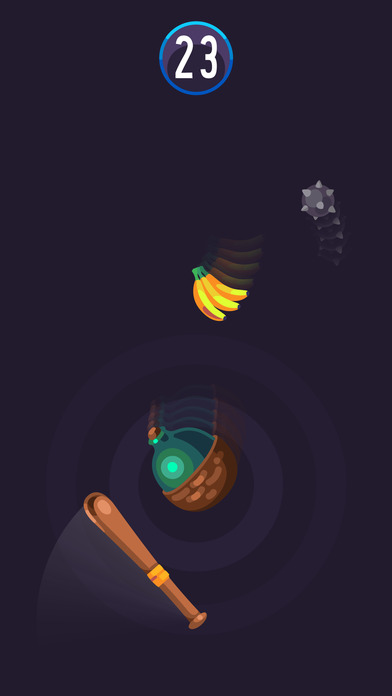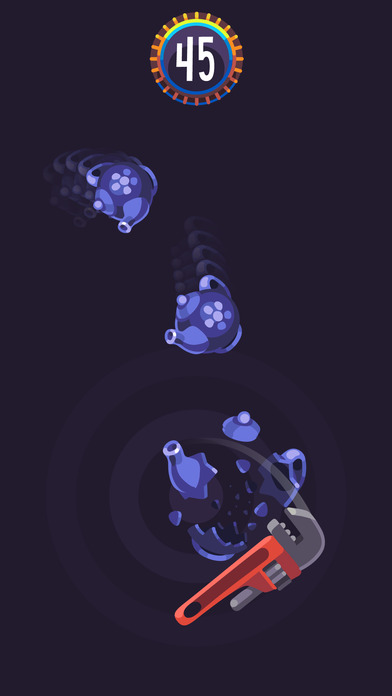 iTunes Description
Tap to Smash!
Hit everything and enjoy the sweet music of destruction
Level up to unlock more items and new bats
Forum Thread: Jazz Smash (by Mamau)
---
JR Slasher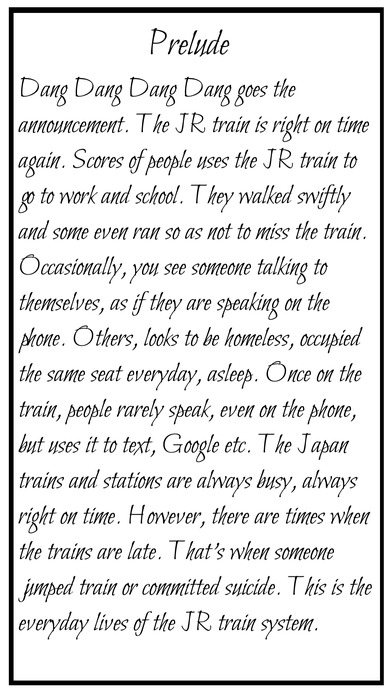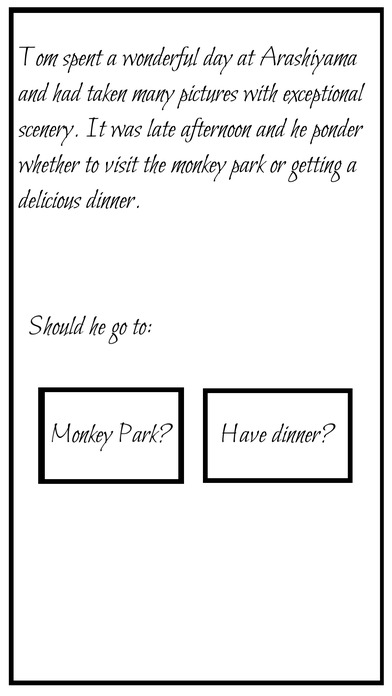 iTunes Description
An interactive adventure story. You make the decision. You are responsible for the outcome. Can you survive?
Forum Thread: The JR Slasher : An Interactive Story (By Boon nghee Kuah)
---
Lectro 2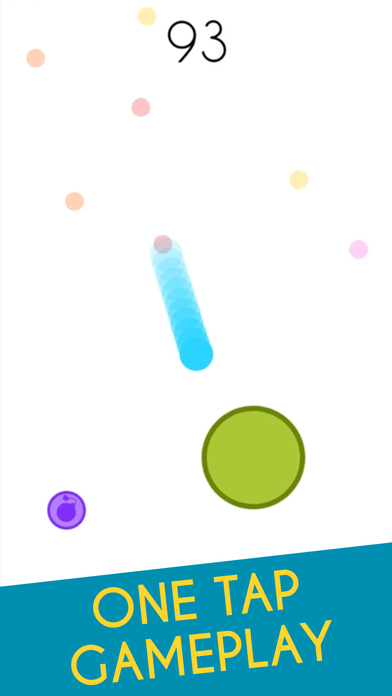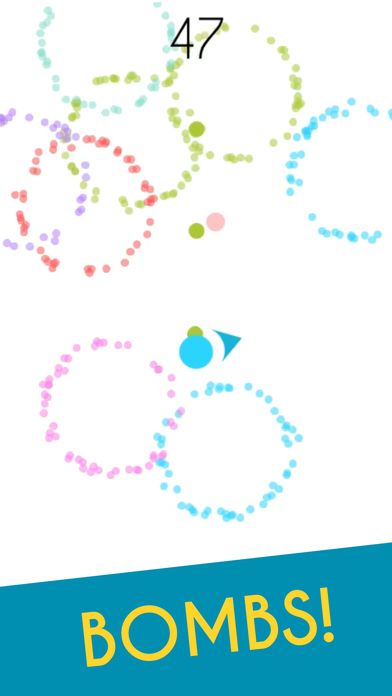 iTunes Description
One tap controls move you from one ball to the next. Collect powerups that speed you up, slow you down or clear the entire screen for maximum points. Will you aim for bigger ball that is easier to hit, or aim for the smaller ball that is worth more points?
Forum Thread: Lectro 2 (by Nothing or Double)
---
Move It Fast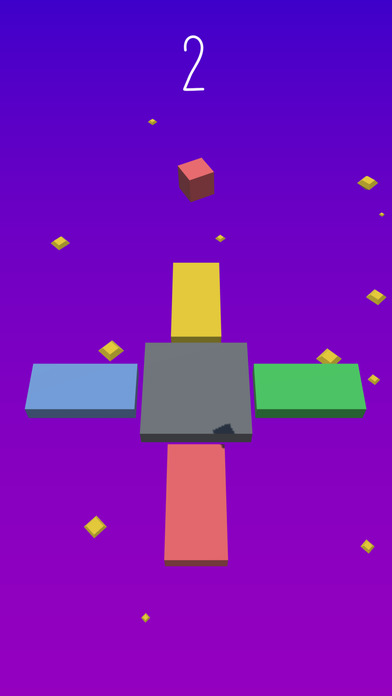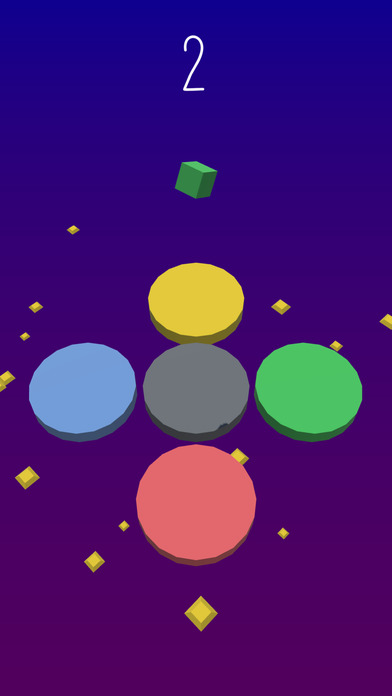 iTunes Description
Get ready to balance the colored ball on the right tiles. A very simple game where you have to drop the ball on the right colored floor.
You can move the paddle by dragging your finger vertically or horizontally. Simple, Intuitive and a fun game with very cool sounds.
Forum Thread: Move It Fast (by Kierun Studios)
---
Number Switcher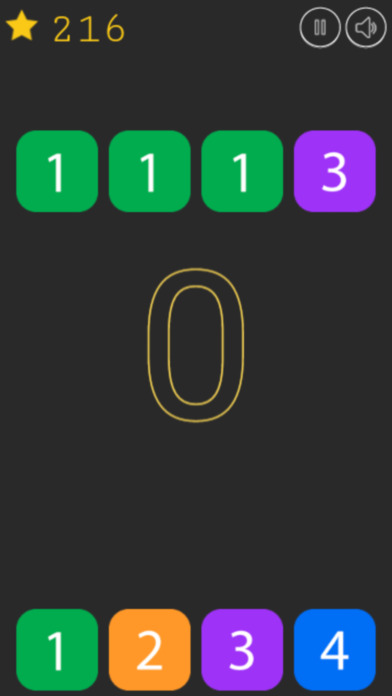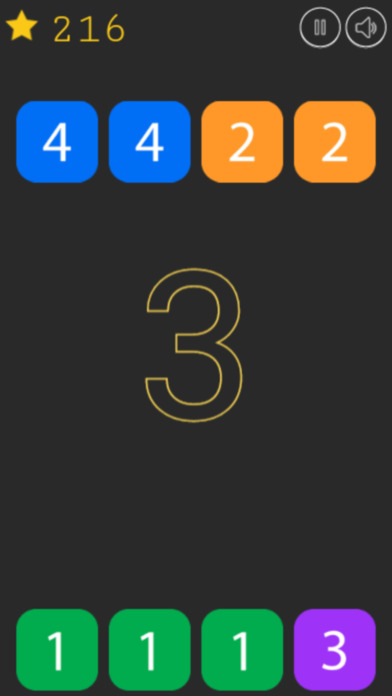 iTunes Description
Change down blocks and match them with the falling blocks

If the upper block attains the down block – You lose!

Each block has its own color, that is making a game process easier.

Catch the falling down bonuses that will help you. Be careful from useless bonuses!
Forum Thread: Number Switcher (by WBAPPZ)
---
Piece Out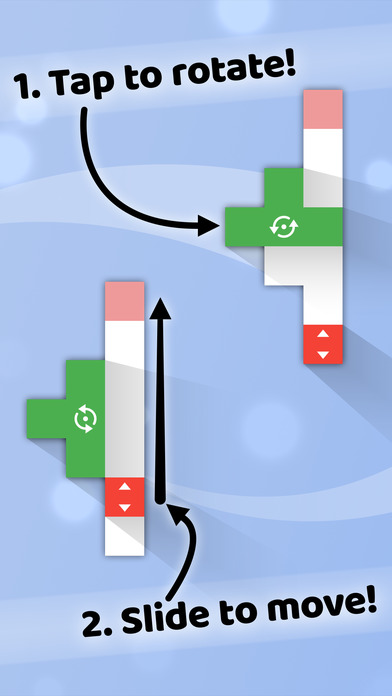 iTunes Description
Exercise a piece of your mind while you exercise your peace of mind as you flip, slide and spin. Introducing: Piece Out — a new innovative puzzle game from the creators of hit games DUET and Basket Fall.

Simple Rules
• Slide to move
• Tap to rotate or flip!
Forum Thread: Piece Out (By Kumobius)
---
Portal Walk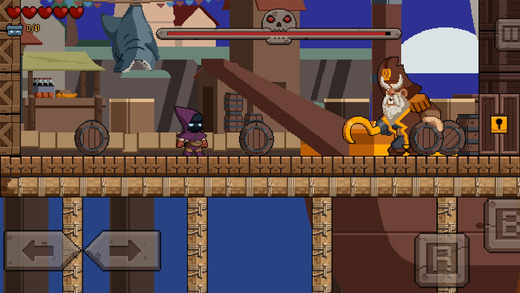 iTunes Description
Portal Walk is adventure and relaxing platform game about Eugene. Eugene stuck between worlds and trying to find way back home. Enter the portal and join to awesome adventures during worlds. Find keys, fight with enemies, accumulate energy and protect yourself!
Forum Thread: Portal Walk (By Art&Fact)
---
Shapezzle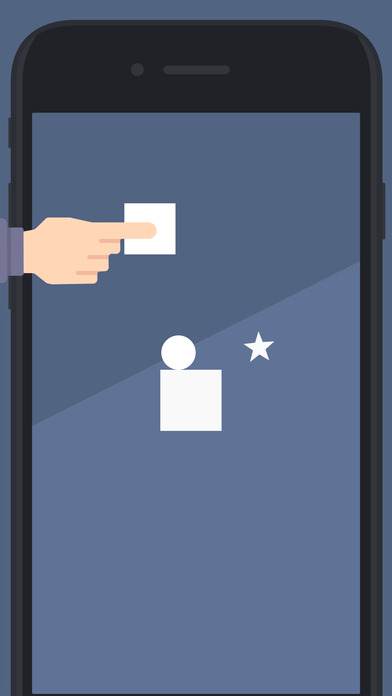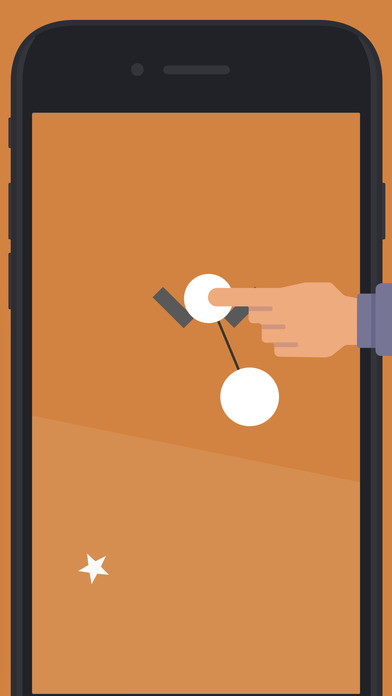 iTunes Description
Shapezzle – Find your way trough 100 hand crafted levels in this physics puzzle game

Just You … shapes … minimal music and no hints …
Forum Thread: Shapezzle (by Daniel Zeszut)
---
Shrek Sugar Fever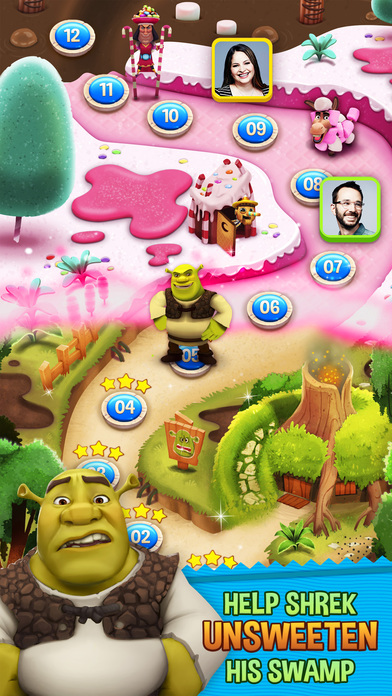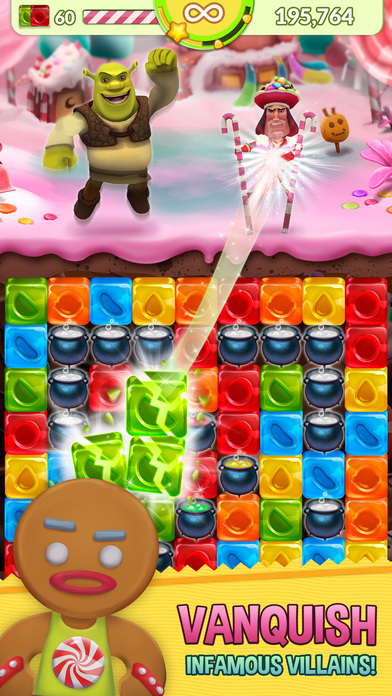 iTunes Description
In the land of Far Far Away, a sweet spell has candified the kingdom, including Shrek's swamp! Help Shrek rescue his sugar-crazed friends from their candy obsession in this block puzzle saga!

Put an end to the sugar rush and unsweeten Shrek's swamp by matching scrumptious candy tiles as you travel through enchanted levels throughout hours of immersive block bursting fun!

Rescue your favorite characters like Donkey, Gingy, Pinocchio, and the Three Little Pigs, and more with original power ups to make the best match!
Forum Thread: Shrek Sugar Fever (by Genera Mobile)
---
Snipers vs Thieves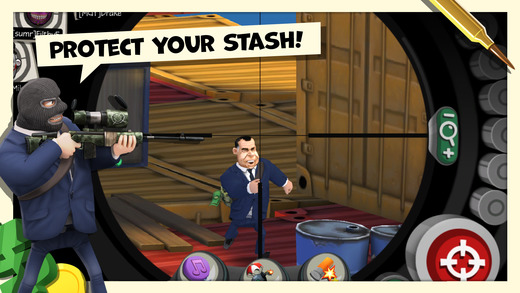 iTunes Description
Snipers vs Thieves is a REAL-TIME multiplayer heist game! Protect your stash as a deadly Sniper or LOOT your rivals as a gang of filthy Thieves!

CREATE and UPGRADE a deck of epic gadgets ranging from big-head ammo, freeze bullets to the ever-reliable invisibility cloak.

Play in SEASONS to earn stars and REWARDS as you work your way up the ranks. Earn game changing MASKS such as the Gorilla King, Frankenstein and the legendary Presidents collection!
Forum Thread: Snipers vs Thieves (By PlayStack/Foxglove Studios)
---
Super Phantom Cat 2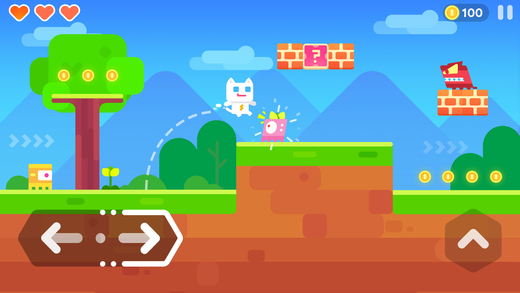 iTunes Description
Meet Ari. He's on a journey to rescue his sister, Ina, who has been kidnapped in the mysterious Phantom world. He's determined. He's focused. But super-scary enemies, super powers, allies and hidden secrets await him.
Forum Thread: Super Phantom Cat 2 (By Veewo Games)
---
Super Pig Dash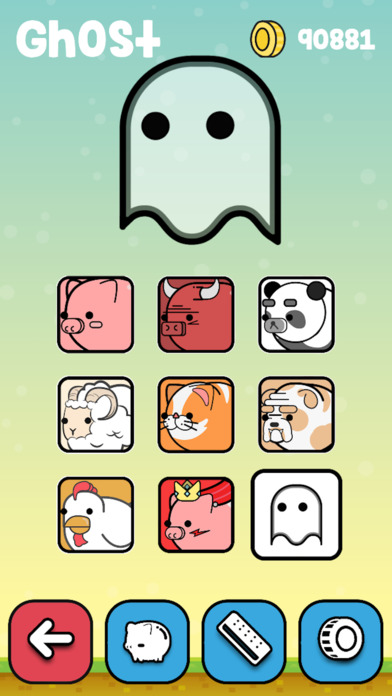 iTunes Description
Zip zap and dash to avoid the red hot missiles in Super Pig Dash! Beat your highscore and top the leaderboards to be the best! Can you make it to the hardest level, Level 10?! Unlock all 9 characters and get the highest score possible in this hard to master platformer!
Forum Thread: Super Pig Dash (by Jorge Torres)
---
Tanks Master!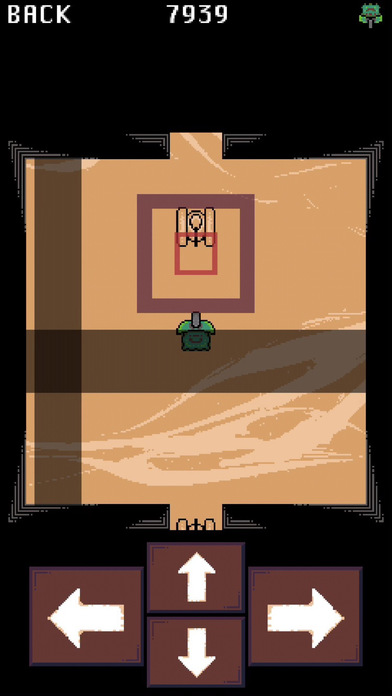 iTunes Description
Epic, Challenging & Arcade Rhythm Game. Be a tycoon in destruction! Fast clicker rhythm game.

This game packs ideas from clicker, arcade and rhythm game. Addicting without story but with fun, gameplay, great soundtrack and good pixel art graphics. You can change highscore list and maybe will be a Tycoon in Tanks Master game.
Forum Thread: Tanks Master! (by Two Hands Lab)
---
Technobabylon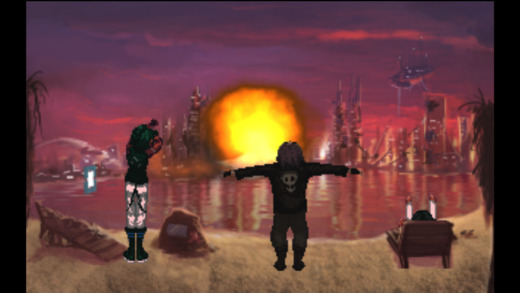 iTunes Description
City of Newton, 2087. Genetic engineering is the norm, the addictive Trance has replaced almost any need for human interaction, and an omnipresent AI named Central powers the city.

CEL agents Charlie Regis and Max Lao are investigating a serial Mindjacker who is tapping into the neural wiring of seemingly ordinary citizens, stealing their knowledge and leaving them dead. An agoraphobic net addict named Latha Sesame might be the next target. But when Charlie's past comes back to haunt him, he and his partner find themselves on opposite sides of the law, with Latha's fate in the crossfire.
Forum Thread: Technobabylon (by Wadjet Eye Games LLC)
---
Tunnels & Trolls Adventures
iTunes Description
Best Mobile RPG of PAX WEST 2016 – MMORPG.com

Combining rich interactive fiction with classic RPG gameplay for mobile, Tunnels & Trolls Adventures will let you play through iconic adventures like Naked Doom, Buffalo Castle, Deathtrap Equalizer and more. The world of Tunnels & Trolls is filled with tough decisions, devious traps, and monstrous encounters where the risks are only rivaled by the rewards. Roll your stats, choose your kindred and begin your legendary adventures
Forum Thread: Tunnels & Trolls Adventures (By MetaArcade)
---
War Wings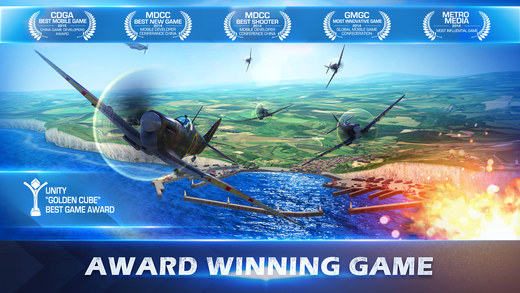 iTunes Description
Take to the skies and join the battle in epic WWII dogfights! Climb into the cockpit of your fully customisable warplane and get ready for take-off – your mission is about to begin!

Be an ace pilot! Fly solo as a lone wolf or team up with your squadron to control the skies. Pull off gravity-defying stunts and tricks, get the enemy in your sights and hit the trigger to shoot them down. It's life or death up there, and only the bravest and most skilled pilots will survive!

War Wings lets you fly into the heat of the action in multiplayer PVP dogfights. Compete against millions of players worldwide, destroy enemy squadrons and climb the global leaderboards. Show the world that you own the skies!
Forum Thread: War Wings (by Miniclip.com)
---
What's Up, Snoopy?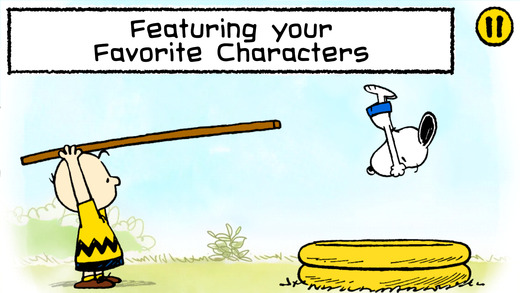 iTunes Description
Hang out with the Peanuts gang and test your skills in a series of fast-paced mini-games in What's Up, Snoopy?

DOGGONE FUN
Play 10 different mini-games like tennis, sledding, skateboarding, and diving as well as more unusual pastimes like pancake-snatching and Linus-tossing.

EXPLORE THE WORLD OF PEANUTS
Play as Snoopy and interact with fan favorites like Charlie Brown, Lucy, Linus, Schroeder, Sally and Woodstock!
Forum Thread: What's Up, Snoopy? (By Cartoon Network)
---
Zlatan Legends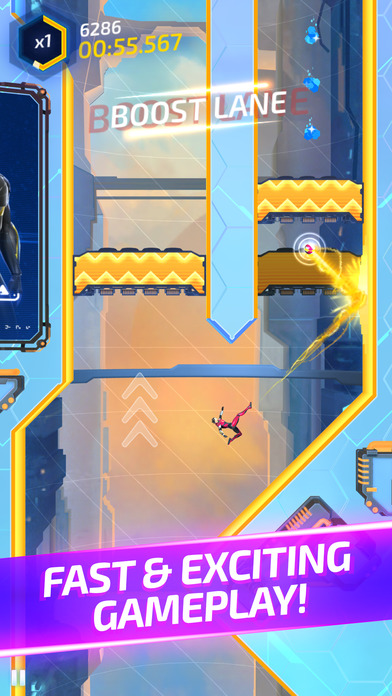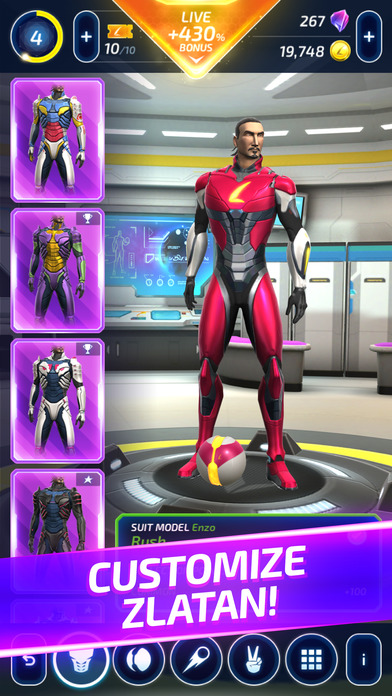 iTunes Description
Zlatan Legends (the offical game of Zlatan Ibrahimović) is an exciting arcade sports game that rewards both skill and determination! Race against other players in a unique intergalactic tournament of epic proportions. Rise in fame and take the podium as the champion of the universe!
Forum Thread: Zlatan Legends (by Isbit Games AB)
---
12 Labours of Hercules IV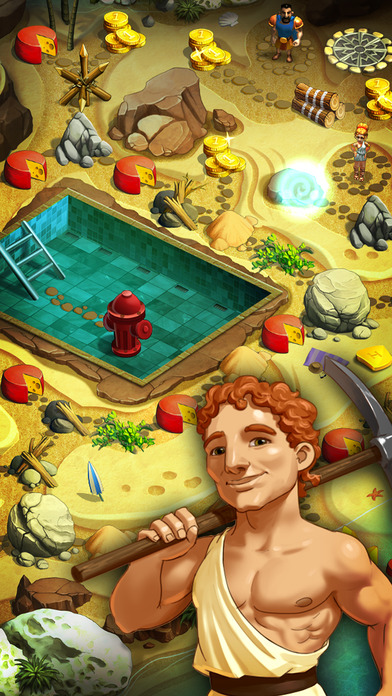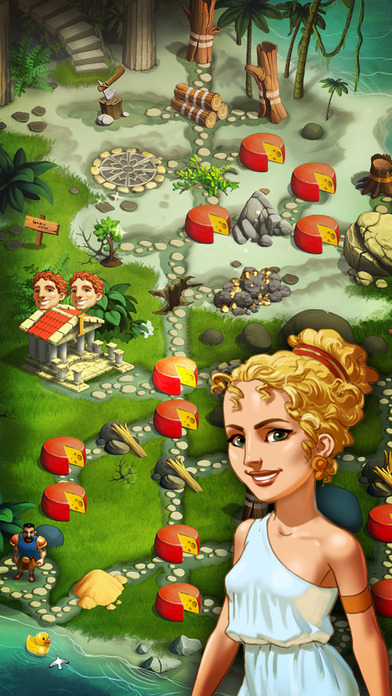 iTunes Description
12 Labours of Hercules IV: Mother Nature is a fantastic adventure in strategy and time management. Help Hercules and Megara undo the damage done by the vengeful Gods. Turn the barren wastelands into beautiful forests and grasslands. Find hidden puzzle pieces and unlock story videos
Forum Thread: 12 Labours of Hercules IV (by Jetdogs)
---
3D Airplane Paris Flight Simulator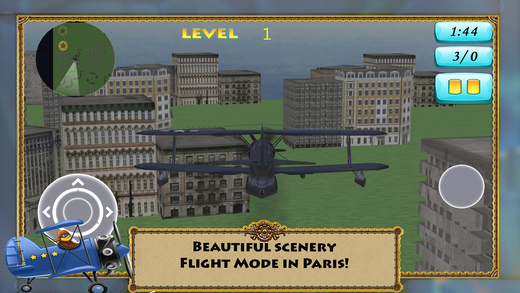 iTunes Description
Incredible air races in the heart of the city of Paris. Circling your airplane around the Eiffel Tower in search of the golden stars, Do not relax at your little time to collect all the golden stars in Paris

FEATURES:
– More 25 Super 3D Levels!
– Nice Bonus Levels!
– Save your game at any time!
Forum Thread: 3D Airplane Paris Flight Simulator (by Funny Games)
---