As much as the impending 32-bit Appocalypse has been a time for somber reflection on some of the best mobile games that will be rendered unplayable come iOS 11, it has also been encouraging to see how many developers are taking up the formidable and definitely not cost-effective task of updating their titles to be 64-bit compatible. Beloved creative geniuses Simogo are one such example, as the Swedish developer underlined earlier this year how all of their games would eventually receive an update that would modernise them for iOS 11. Today, Simogo's incredibly innovative and infection rhythm puzzle release Beat Sneak Bandit ($2.99) joins fan favourites Kosmo Spin ($2.99) and Bumpy Road ($2.99), as the game has not only been updated with 64-bit compatibility, but also has received a full screen support for gamers on an iPhone 5 or above.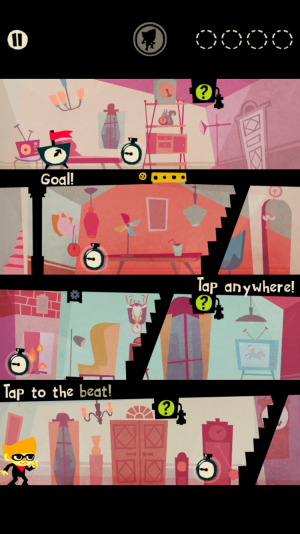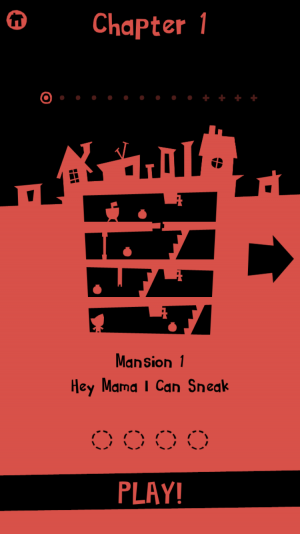 While I'm certainly happy to see the likes of Bumpy Road and Kosmo Spin receive updates – and I hope their final 32-bit title Year Walk ($3.99) quickly follows suit – it's Beat Sneak Bandit that I am most relieved to avoid the callous blade of iOS 11's 64-bit restrictions. I remember fondly downloading the game in 2012, at a time where the App Store had grown up beyond its early teething years into an unparalleled site for creation and innovation in gaming. Beat Sneak Bandit – and the way every facet of the game was consumed by its funky rhythmic soundtrack – felt like something truly unique, and something that you wouldn't see on another platform apart from iOS.
Simogo have gone onto produce a lot of daring and eccentric mobile classics, but Beat Sneak Bandit will always remain a highlight for me in the broader scope of the App Store's existence, and I'm delighted to see it not only survive the 32-bit cull, but also be adapted to the full screen of the most recent iPhone devices. For a more in-depth look at the games that aren't as fortunate to receive a 64-bit update, or just to understand what on earth is going on with mobile gaming over the next few weeks, take a look at our guide to the 32-bit Appocalyspe.