Hello everyone, and welcome to the first post-Knights of the Frozen Throne Hearthstone (Free) roundup. We finally got the infusion of all the cool new cards into the game, and everyone seems to be happy, at least for now. The post-expansion honeymoon periods are always fun because the meta is very fluid and everyone is trying different ideas. Blizzard's new pack rules have helped most players get a good starting collection, and overall things seem to be good in the Hearthstone world. We have stories about strong Frozen Throne decks, stories about the new Death Knight cards, and a lot more. We even have a Destiny story. So, hop over the image below and let us begin.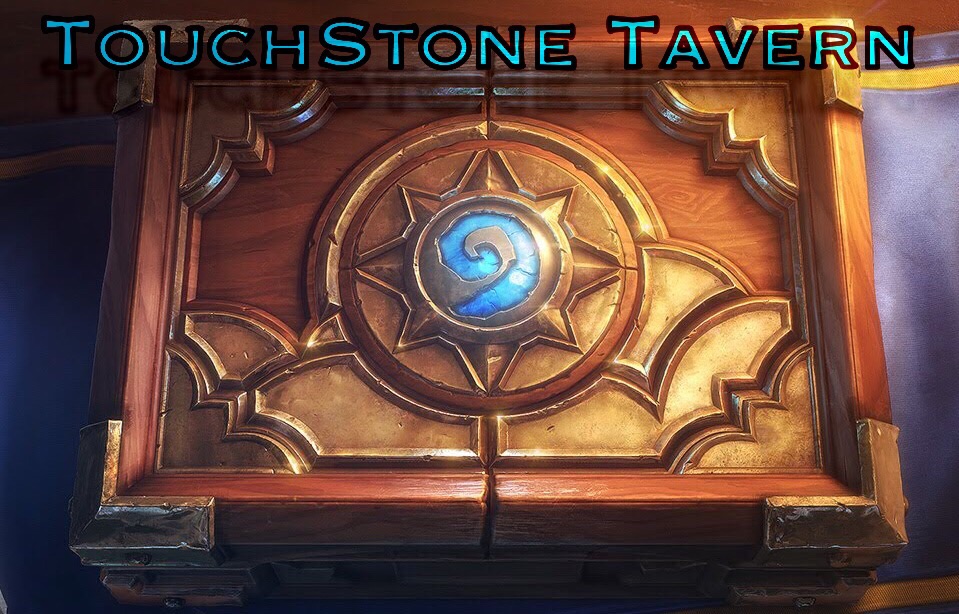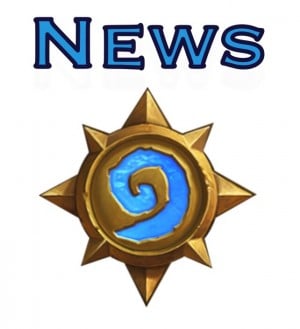 The 10 Most Exciting Frozen Throne Cards
The expansion is here, so this writer is trying to get a jump on things and name the 10 most exciting new cards. He starts with Uther of the Ebon Blade, the Paladin Death Knight that gives you an alternative win condition (though not an easy one to complete). Then there's Gnomefaratu (cool name), which introduces a new mechanic into the game. This card removes the top card of your opponent's deck, which could kill some great combos. Ultimate Infestation does a ton of stuff, but it's 10 mana. It lets you deal 5 damage, draw 5 cards, gain 5 armor, and summon a 5/5 Ghoul. The list continues with Defile, Deathstalker Rexxar, Treachery, Archbishop Benedictus, The Lich King, Doomerang, and Rotface. What do you think about this list?
Analyzing Bloodreaver Gul'dan
This story offers an in-depth analysis of the Warlock Deathknight, Bloodreaver Gul'dan. It goes into whether the card is worth spending 10 mana to play and how it synergizes with other cards in your deck. The writer believes a Highlander Warlock deck might work and goes into which expensive Warlock cards can find a place in a deck with Bloodreaver. It then talks about dealing with Bloodreaver when you find it on the other side of the board. Read the whole story here.
The First Frozen Throne Decks You Should Try
If you've been wondering what decks to build now that the expansion is live, this story will help.The list includes Divine Shield Paladin, Midrange Hunter, Masochist Warrior, and Freeze Shaman. These aren't necessarily the best decks, but they are a fun start. Have you tried any of these decks, or have you been having success with other decks? Hop over here to see the whole list in more detail.
Ranking the Death Knights
This story goes into a theoretical ranking of the Death Knight cards, and Druid is leading the way partly because of the new Poisonous cards. Warrior follows—with the whirlwind-like effect creating all kinds of synergies—and then Paladin, Rogue, Warclock, Mage, Priest, Hunter, and Shaman. This is all theory, of course, and many experts have been caught out by new cards either over- or under-performing. What is your ranking of the new Death Knights?
Gul'dan, Anduin, and Uther Death Knight Analysis
Another early analysis of Death Knights, and this one goes into Gul'dan, Anduin, and Uther. The writer sees Gul'dan as probably too slow to make an impact, Anduin as having some very promising synergies, and Uther being very powerful but a card that probably won't see play outside meme decks. Read the whole story here.
What 100 Packs Can Get You
As you know well, Blizzard has new rules for pack content now, and this writer opened 100 Frozen Throne packs to see what he would get. He ended up getting 7 Legendaries, 13 Epics, 99 Rares, and 323 Commons, which is much better than when he opened 100 Un'Goro packs (3 Legendaries only). He does believe that the recent changes are good for the overall health of the game and likes Blizzard's direction. What did you get from your new packs?
Favorite Frozen Throne Cards
In this article, IGN staff members talk about their favorite cards. There's talk about Obsidian Statue, Valeera the Hollow, Defile, Malfurion the Pestilent, The Lich King, Treachery, Prince Valanar, Sindragosa, Skulking Geist, Eternal Servitude, Glacial Mysteries, and Ultimate Infestation. Are any of those cards in your favorites list, or are you more interested in other cards? Read the whole story here.
Best Frozen Throne Decks
If you're looking for some strong Frozen Throne decks to copy, this story has you covered. There's a Control Warlock Guide, a Highlander Priest Guide, a Tempo Warrior Guide, plenty of Druid decks, an N'Zoth Hunter, a (very useful) Anti-Control Aggro Paladin, and many more. If you want to get off on the right foot, pick one of those decks (provided you have the cards) and go get some wins.
Destiny Hearthstone Cards Look Awesome
A Hearthstone and Destiny fan decided to put the Destiny universe into a collectible card game, and the cards look really cool. It's always fun to see how other IPs would look like if they were Hearthstone cards. Check out the full gallery here, and let me know what other games would work well as Hearthstone cards.
Meet Eloise, the Troll Queen
If you follow streamers or pro players, then you probably know Eloise, the Hearthstone player who actually learned about American culture from Twitch chat, which makes me feel bad. The interview goes into depth about Eloise's gaming experience and how players easily forget how good she is. She's now a part of Tempo Storm and apparently practices a crazy number of hours a day. The article looks at Eloise's streaming experiences (Twitch isn't always nice), her pro experiences, and much more. A fun read on a great pro player.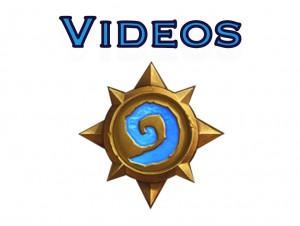 Best of Frozen Throne
Kripp on the New Deck Recipes
Disguised Toast on 5 Important Changes
Kripp's Top 10 Frozen Throne Cards
New Evolve Shaman
WTF Moments #180
Funny and Lucky Frozen Throne Moments
Funny and Lucky Frozen Throne RNG Moments
Trolden's Funny and Lucky Moments #276
Best of Misplays