If you missed our extensive coverage on the event, the first Pokemon GO (Free) Fest took place in Chicago last weekend, in an attempt to celebrate the one year anniversary of the game's launch. However, Niantic's dream of hundreds of people together in one place battling Legendary Pokemon unfortunately never came true because of a wide array of technical difficulties in the app. In fact, the situation began to turn rather nasty, with understandably furious fans – many of whom had travelled from around the world to attend – booing John Hanke, the CEO of Niantic, amidst numerous chants to 'fix the game' throughout the festival. Unlike the schadenfreude of the capitulation of events such as the calamitous Fyre Festival, it was legitimately quite upsetting to see the days of both the participants (some of whom are TouchArcade readers) and Niantic ruined. However, in an attempt to claw back some of the they had amassed good favour the developers have today announced that over the next three weeks, Articuno, Zapdos and Moltres will be available to encounter in Raid Battles around the world – but good luck catching any of them.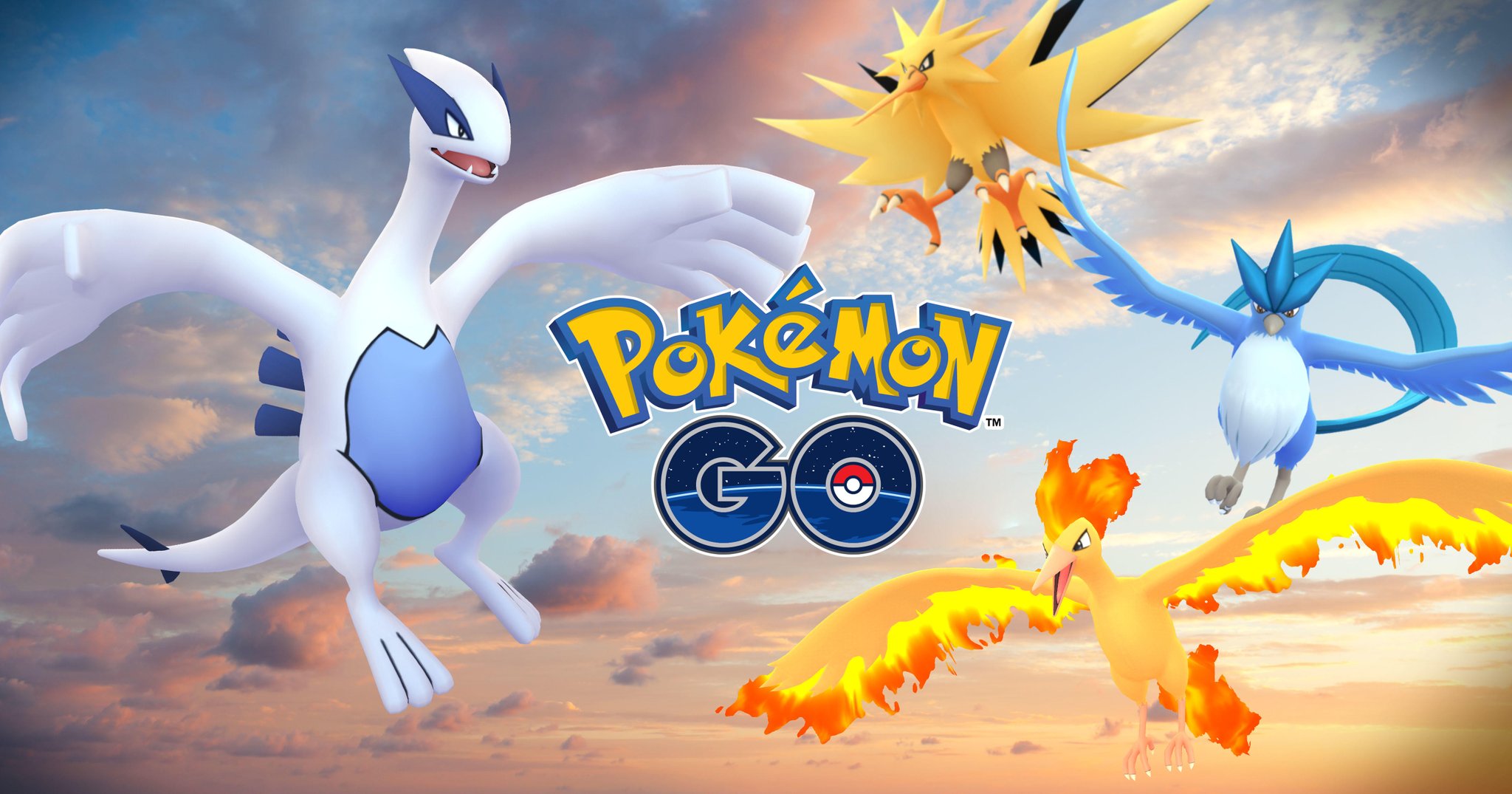 While Legendary Pokemon are an awesome addition to Pokemon GO, Niantic have put some bizarre restrictions around obtaining each of them that make actually catching any of the mascot birds exceedingly difficult. Firstly, each creature must be defeated in a Legendary Raid Battle, and in line with the regular versions of this new feature that was recently added, you'll likely need multiple friends to tag along to have any chance of knocking out the Pokemon in the specified time limit. To further complicate things, each Legendary Pokemon is only available for a certain time period – Articuno will be around from today until July 31st, Moltres can be found between 31st July and the 7th August, and undoubtedly the best of the three Zapdos can be battled from 7th August until the 14th of the same month. Whether any of the trio will be available at a later date outside of these periods is still to be seen, so your best hope is to amass some friends, trek to an urban city centre and combat these creatures as soon as possible.
On the face of it, these restrictions aren't particularly troublesome, especially if you have the friends and are located in a relatively populous location. However, defeating a Legendary Pokemon in a Raid Battle does not mean you now possess the critter – instead, you have to then catch them in the standard Pokemon GO Pokeball throwing fare. This means that, while there is a chance of obtaining a Legendary in a ball, there's a far greater chance of the throw failing and the Pokemon running away. The fan site Pokemon GO Hub has analysed the chance of catching a Legendary with a Pokeball, and with a completely regular throw there is a 3% chance of the Legendary staying inside the ball. While this can be increased to around 24% with an excellent throw after a Golden Razz Berry, the odds are still firmly against you, and if the Pokemon does escape, you'll have to locate another Legendary and defeat it in yet another Raid Battle.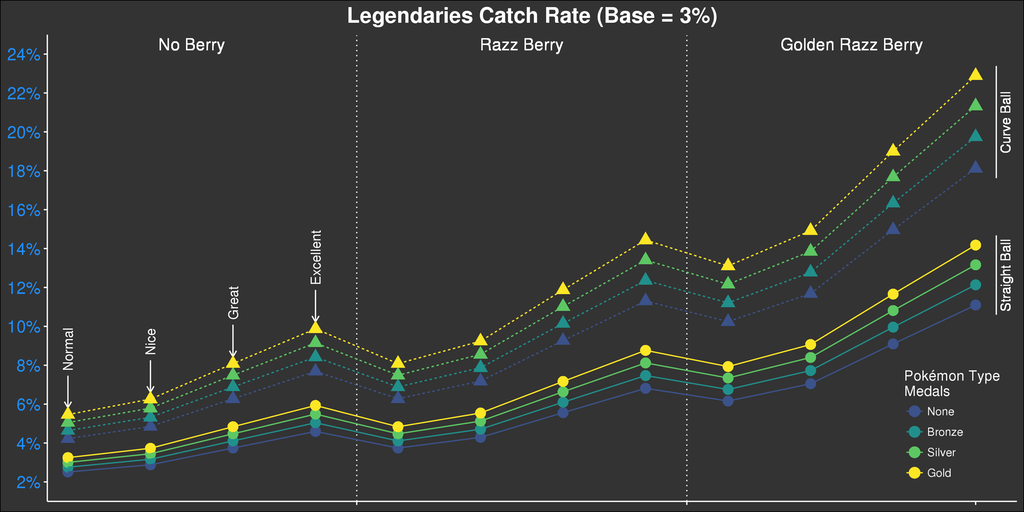 (via PokemonGOHub)
While I don't want to sound overly critical – and anyone who has read my extensive coverage of Pokemon GO over the past year will know that I have stayed staunchly positive in the face of everything Niantic have done, for better or for worse, to the game in the last few months – the way they have handled Legendary Pokemon has been perhaps the most disappointing aspect of their augmented reality app in recent memory. Yes, Legendary Pokemon are not meant to be easy to catch, and I'd understand in making them a little rarer or perhaps only appear during the frequent events and festivals Niantic hold every month or so. That being said, keeping Legendary Pokemon to – as far as we are aware – only appear at all during these limited times is disheartening, as I'm sure many are unable to amass the fellow Trainers or cannot travel to somewhere busy enough for Legendary Raids in such short periods. Furthermore, making the effort just to likely encounter failure when actually trying to capture the beast is a kick in the teeth. Yet again, we're left hoping that Niantic learn from their mistakes and make Legendary Pokemon a little more accessible, or the developer risks losing much of the support that their recent commendable updates has restored.