It's once again that time of week to round up all of the best new iOS game releases of the past 7 days, and before we officially get started let me answer a question that I'm sure is on a lot of your minds: No, Street Fighter IV: Champion Edition is not out yet! I've been refreshing the App Store all day, but it didn't creep out in time for tonight's post. It IS supposed to launch this week though, and my money is on either later tonight or very early tomorrow morning, US time. We'll for sure give you a heads up the moment it arrives! Never fear though because the rest of this week's lineup is extremely strong itself, so dig into the full list of new games below and let us know which ones you'll be picking up this week!
Update: Late arrival BotHeads has been added to the list!
---
Battleboats.io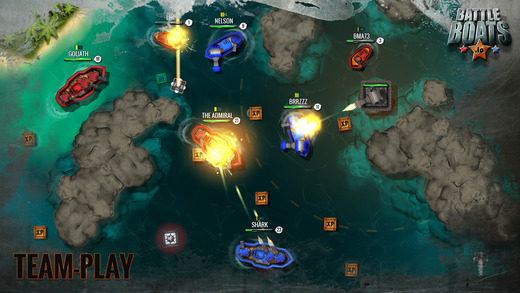 iTunes Description
Battleships.io is a 10 vs.10 multiplayer action game, where two teams engage in fast paced sea battles. You will seamlessly jump into a game and join either "Team Red" or "Team Blue". Right now there are two modes: HQ Destruction and Team Deathmatch.

In HQ Destruction the goal is to destroy the enemy HQ by moving the own big sea mine towards the enemy base. To achieve this goal, you not only have to destroy enemy ships by using your canons or torpedoes, but also by collecting different kind of chest that are floating on the surface.
Forum Thread: Battleboats.io (by Electronauts)
---
BotHeads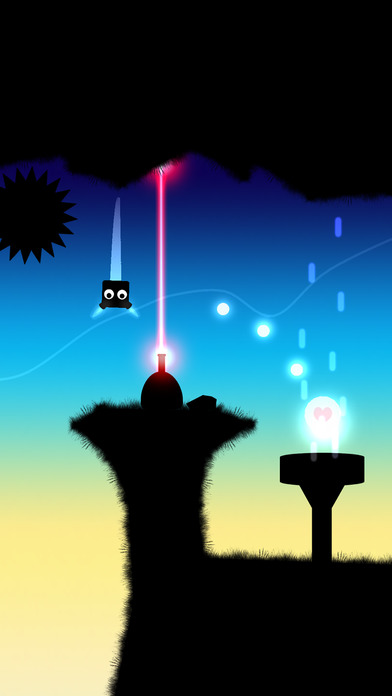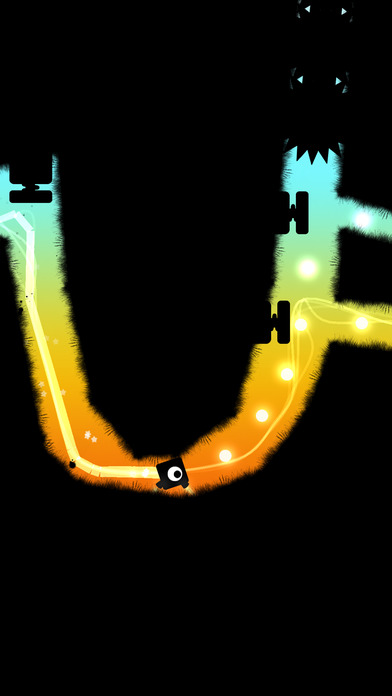 iTunes Description
BotHeads just wanna fly fast.
Maybe do some loops and bounce off a spring.
Spin around to a great song and rack up some points!

BotHeads is an atmospheric and physics heavy arcade adventure game by the creators of Hanger & Hanger World. Guide your little flying robots through a beautiful handcrafted world filled with things to fly past or bounce off.

As you keep playing the game your old paths will light up the world and help you find your way – creating a unique background for every player.
Forum Thread: BotHeads (By A Small Game)
---
Cobi Shoot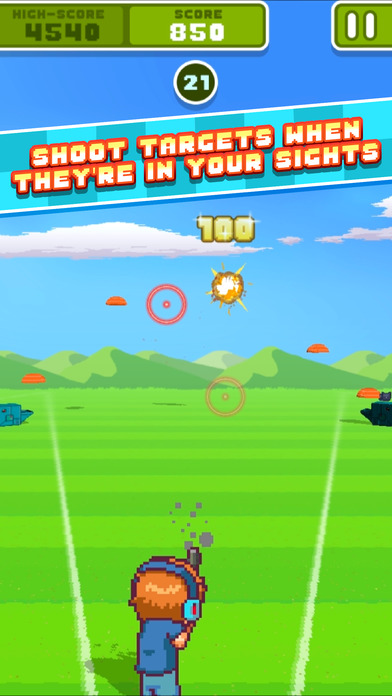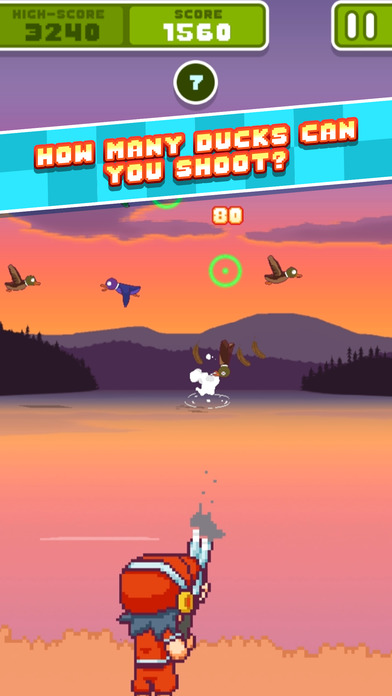 iTunes Description
Take aim and get ready for awesome arcade shooting action!
Have fun and challenge yourself or play with all your friends to see who's the best!

• How many clay pigeons can you shoot in 30 seconds?
• Can you shoot all the fruit without hitting any bombs?
• How many ducks can you stop heading south?
• Perfect your aim in the Red vs Blue challenge!
Forum Thread: Cobi Shoot (By Cobra Mobile)
---
Color Magnet
iTunes Description
Color Magnet is a simple yet defying and addictive puzzle game that challenges your brain and sharpens your mental skills. Shoot magnets to the board to attract blocks of the same color and get a combination of at least 5 to make them pop. Only the closest blocks in the same row and column will be pushed. Whatever you do, just remember: don't let the blocks reach the bottom!

Relaxing and minimalist, with a clean and polished design, Color Magnet puts your puzzle skills to the test with its unique gameplay and clever concept. Think strategically and be wise… It's entirely up to you to become a truly Color Magnet Master!
Forum Thread: Color Magnet (By The One Pixel)
---
Crushy Bricks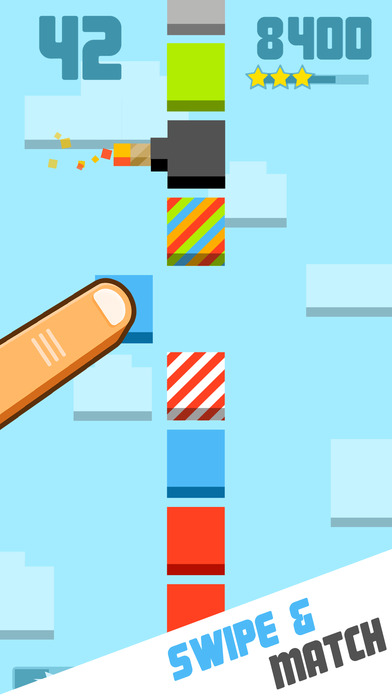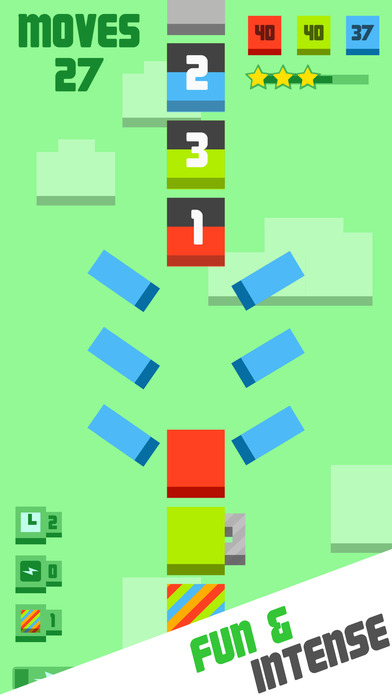 iTunes Description
Crushy Bricks is a super fun and cute match-3 game. Matching bricks is easy: swipe bricks left or right to remove them off the stack. WATCH OUT for the BOMBS and the other crazy things that come your way!

Crushy Bricks features
– 48 Challenges / 144 Stars to collect
– Many different brick types/targets
– 4 Arcade Modes
– 4 x UN-LOCKABLE challenge sets/areas
– Frenzy Round: Earn free coins and lives
– Spinny Wheel (Daily Prize Wheel)
Forum Thread: Crushy Bricks (By Umbrella and Natty Games)
---
DOFUS Pets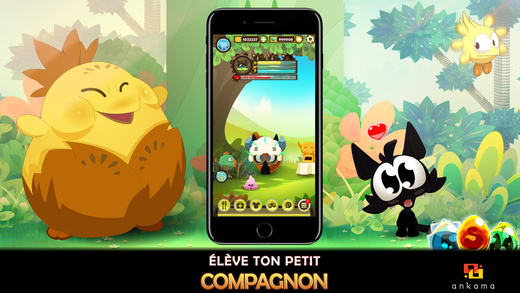 iTunes Description
Adopt a baby Bow Meow, Tofu or Boon, care for it every day, take charge of its training, its food, and its cleaning, guide its progress… and meet up with it in your Ankama games!

– CHOOSE A PET TO ADOPT
Become Otomai's assistant, choose the pet you want to take care of — be it a Tofu, a Bow Meow, or a Boon — and start your pet ownership adventure.

– TAKE CARE OF YOUR NEW COMPANION
It's just been born, and it will need your constant help as it grows: bring it food, care for it when it's sick, clean its habitat, put it to bed when it's tired, and train it however you like by responding to its desires or refusing to indulge its whims.
Forum Thread: DOFUS Pets (by Ankama)
---
Drop Wizard Tower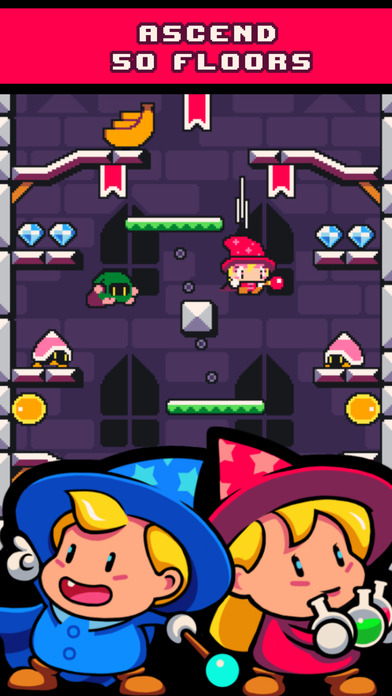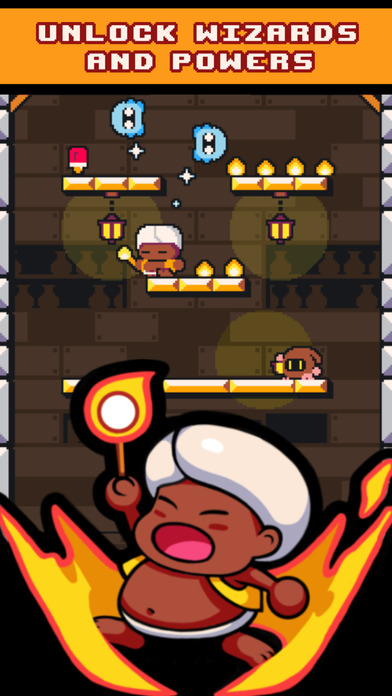 iTunes Description
The Shadow Order have captured all the Wizards in the land and they have the ancient egg too. What is a lone Wizard to do? Break free, defeat the evil Shadow Order and find that egg of course …Hmmm I wonder what's inside?

Bring back the joy of arcades and join Teo and his wizard friends in this action packed, fun fueled platformer.
Forum Thread: Drop Wizard Tower (By Nitrome/Neutronized)
---
Dude Ball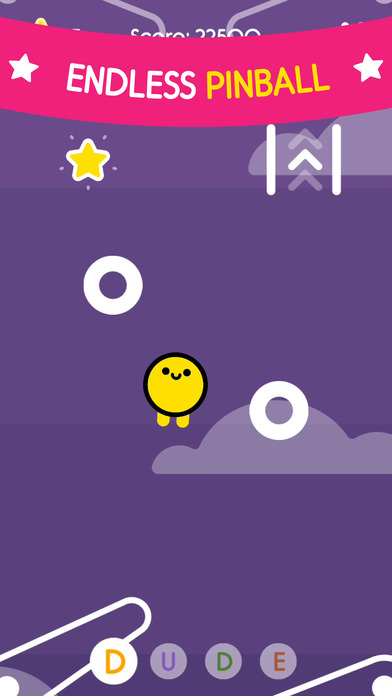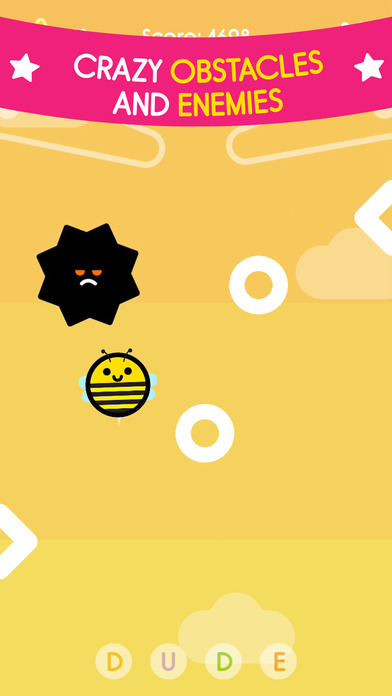 iTunes Description
Dude Ball is not your typical pinball game! It's a fast-paced, fun and endless race up into the sky and above. Overcome unique obstacles and bonus pieces to unlock 60+ playable Dudes.

Simple game controls make it super easy to play. Just tap the right or left side of the screen to control the flippers, and break records with your favorite Dude! The game gets harder as you progress and will keep you challenged for hours!
Forum Thread: Dude Ball – Endless Pinball Arcade (by WonderMaru & Appsolute)
---
Electronia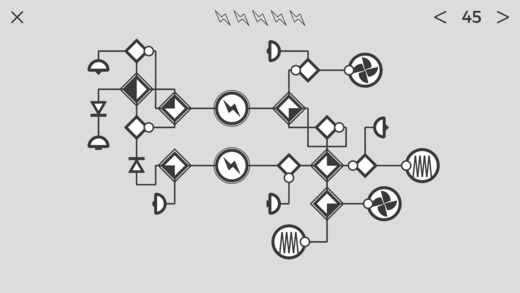 iTunes Description
electronia is a minimalistic puzzle game that focuses on beautiful design and electrons on their way through electric network puzzles. It features 50 lovingly handcrafted levels with slightly increasing difficulty level and provides a very relaxing and positive user experience.

You can expect a playtime of 1-4 hours, depending on how fast you are. After you finish all network puzzles, a small bonus surprise awaits you.

No in app purchases, no ads.

Thank you for playing electronia and your support!
Forum Thread: electronia (By Mario Hiermann)
---
Escape In 60 Seconds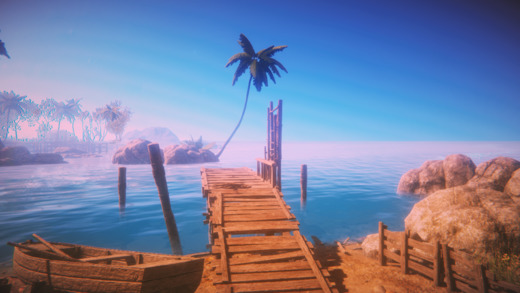 iTunes Description
Escape In 60 Seconds is new interactive, hidden object / puzzle adventure game.

Your mission is to help Tom Foxton and his best friend, Jen, escape the mysterious island of White Sands, which they suddenly find themselves stranded. Was it an accident that they found themselves here or a cruel twist of fate? How do they escape? It is up to you and your problem solving skills!

Explore White Sands island with intuitive touch to move controls and beautiful 3D graphics. It is important that you investigate everything – even the smallest detail with help you to can unravel the mystery! Enjoy the adventure with Tom and Jen and captivate your imagination – what would you do if you were stranded on a paradise island?
Forum Thread: Escape In 60 Seconds – Hidden Object Game (by M9 Packaging)
---
Fall Down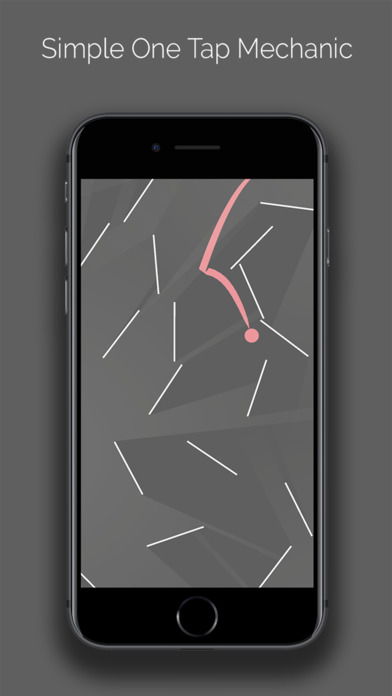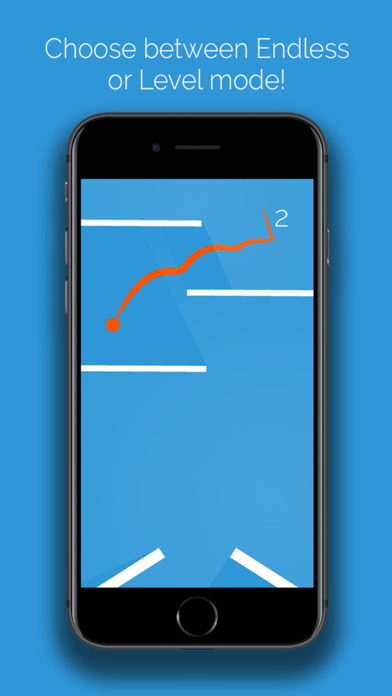 iTunes Description
Tap left or right in order to jump in the direction and fall as far as you can!

Fall Down features two gamemodes:
Endless mode, in which you play for the highscore.
Level mode, in which you can complete 5 unique worlds with 10 unique levels each.

The endless mode will require much speed and ball control, the level mode on the other hand will require much patience, as it really is not that easy.
Forum Thread: Fall Down (By Think Simple)
---
Friday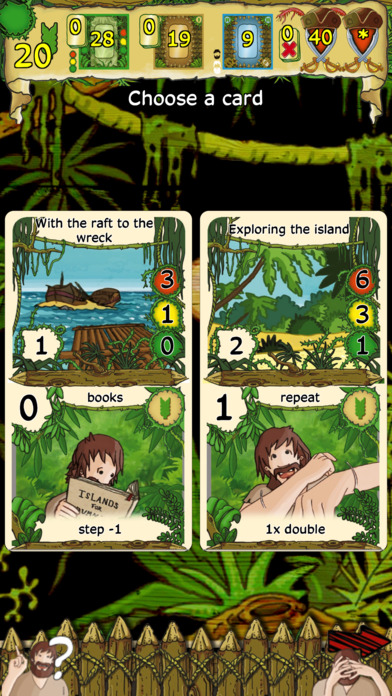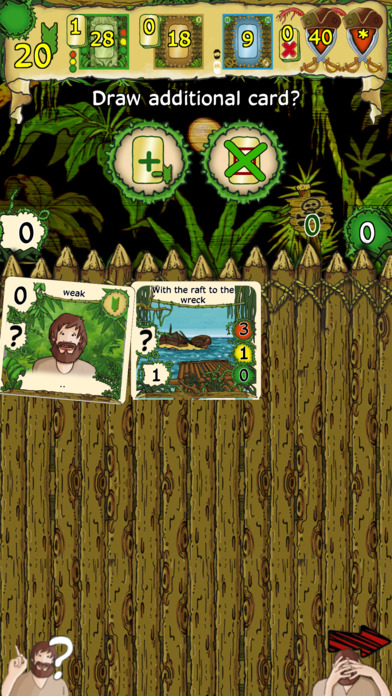 iTunes Description
You are helping Robinson, who came ashore on your island, fight against many hazards. At the beginning, Robinson is not very skillful. With each fight he wins you will improve his abilities, but defeats are also helping to get rid off of his worse habits. However, life on the island is energy-sapping, so that Robinson not only gains experiences during his time there, but also starts aging and tends to get clumsy.
In this game, Robinson is represented as a card stack of different behaviors. You are forced to improve this card stack, so you can collect the cards at the end of the game to give Robinson the best chance to win against the tough pirates!
Forum Thread: Friday (by Friedemann Friese)
---
Game of Coinball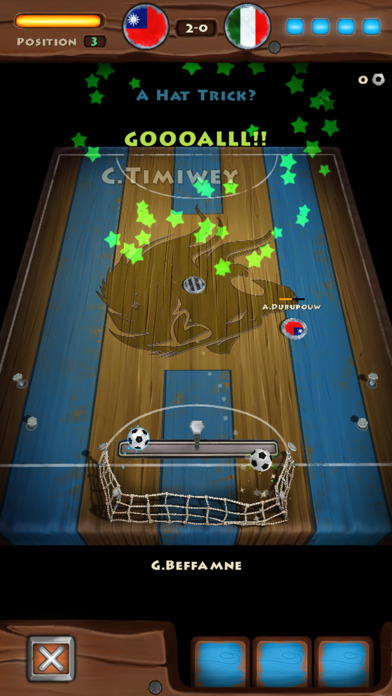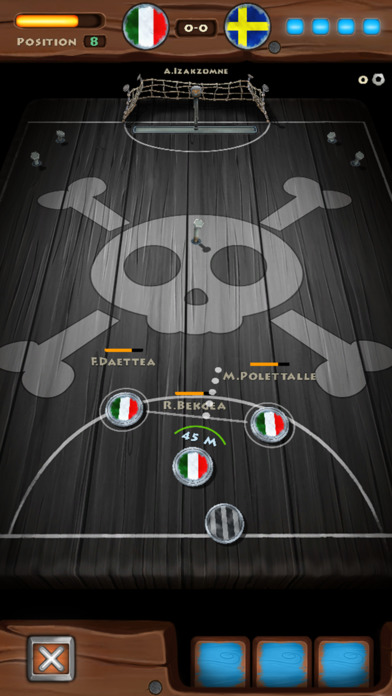 iTunes Description
Do you love fun soccer games? Are you looking for a unique game to play?

Try Game of Coinball, the perfect soccer game where you use coins instead of soccer ball.

Game of Coinball is a multiplayer – soccer game that you can play with your friends or real online players around the world.
Forum Thread: Game of Coinball (By soneraltincit)
---
Global Outbreak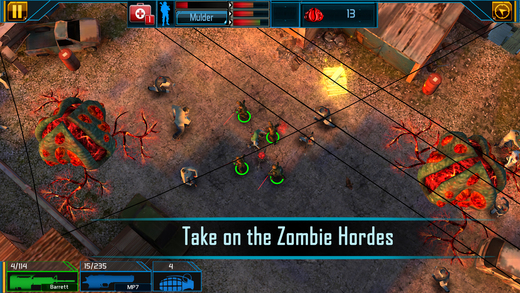 iTunes Description
Defend mankind from a killer virus spreading across the globe in this strategic and explosive top down 3D shooter! Use the fully 3D tactical view of the globe to plan your strategy then control your soldiers in epic missions throughout the world.

Welcome to Global Outbreak. You are the head of Blackhorne Industries, the world's best and most trusted mercenary outfit. The world has been hit by a lethal virus, turning people into enraged zombie mutants.

The authorities of each city are working hard to prevent the virus from spreading, but you have been assigned to act quickly and decisively before the bombs drop!
Forum Thread: Global Outbreak (by ShortRound Games)
---
Grand Prix Story 2
iTunes Description
Pick any type of car you like and get busy designing your perfect machine. Train mechanics to bring out their full potential, and have them build you the fastest cars ever. Don't forget to coach your drivers as well. They need to be as good as the machines they drive.

Each course has its own peculiarities — you can't win all the races in the same car! Customize your vehicles with parts suited to each track and you'll breeze through any race. Plus, you can upgrade both your cars and parts.

There is also a special type of fuel you can use for a super speed boost. Pick the right moment and enjoy seeing your rivals get smaller and smaller in the rear-view mirror as you bolt ahead. Create the best crew in the business and make a name for yourself in the racing world.
Forum Thread: Grand Prix Story 2 (by Kairosoft Co.,Ltd)
---
Hoggy 2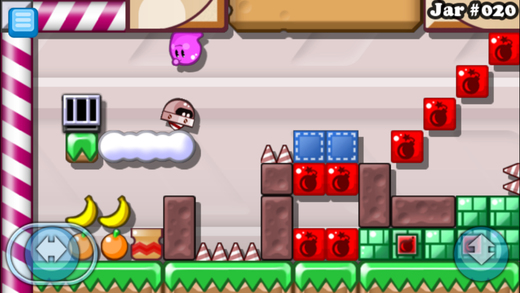 iTunes Description
Hoggy 2 is the long awaited sequel to the 2010 hit, Hoggy! Take control of Hoggy and Hogatha, two painfully adorable slime-molds, on a quest to rescue their children from the Moon Men! Slime molds are sticky… so whenever you jump, you stick to the ceiling! Use this gravity-swapping ability to conquer over two hundred unique levels as you seek enough keys to reach the moon! Get Hoggy 2 because you deserve a classic platformer with a twist!

Each level is completely unique and hand-crafted. Many contain alternate solutions to unlock secrets and stars! Make your way across the world and to the moon where you will face boss-battles that are unlike anything you've ever played before! And after you've won, join the Hoggy 2 online community where you can play an infinite number of levels uploaded by other players! Create your own levels, upload them, and earn Karma from admirers to unlock new features. With an incredible array of editing tools, and quick access to new or daily levels, you will be enjoying Hoggy 2 for years to come!
Forum Thread: Hoggy 2 (By Raptisoft)
---
in:dark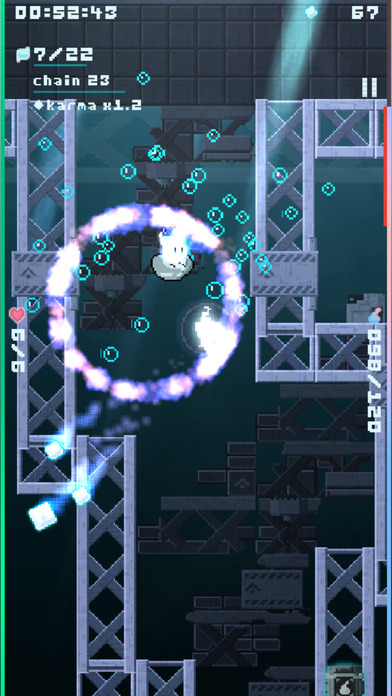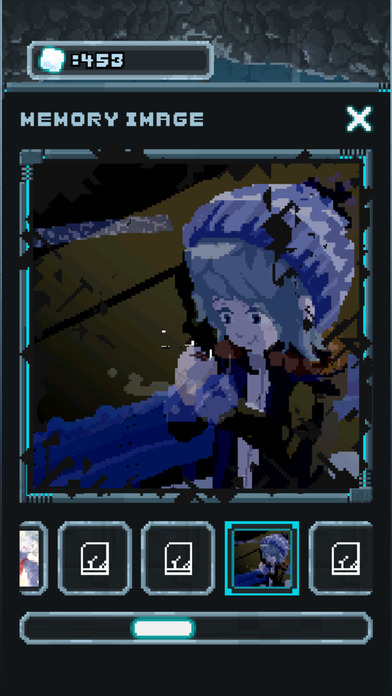 iTunes Description
Memories become broken. The hero was drifting in the dark sea where various enemies and traps were waiting. While connecting the body and the bare soul with a single chain, I am just seeking what is behind this darkness. Beyond the limit of life to the bottom of dark water. What is waiting deep in the ocean ….

By pulling the body by manipulating soul, you sink to the seafloor.
Blaze attack with tap, dash tackle with quick flick, "soul eat" biting soul close to enemy.
It is the key to capture to make good use of these things.
Forum Thread: in:dark (by Ryoji Ozu)
---
JiPPO! Street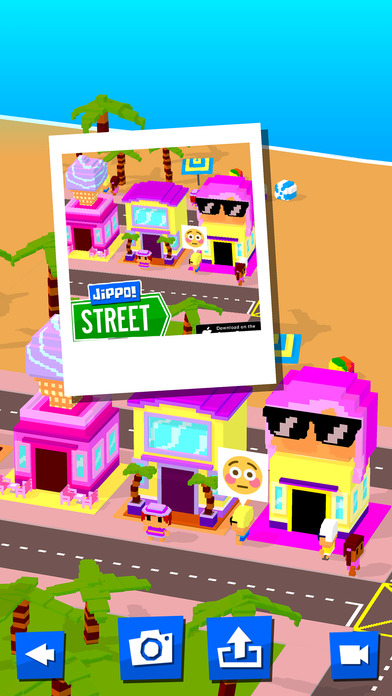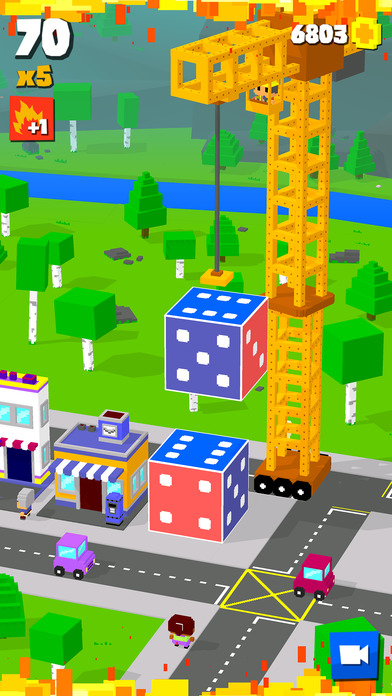 iTunes Description
Welcome to the world of JiPPO!
Swipe and rotate dice to build as many buildings as possible in this fun arcade game.
Unlock new buildings to level up and increase your score multiplier. Visit your street in the photo mode and share pictures with your friends.
Forum Thread: JiPPO! Street (By Kiemura)
---
Kraken Land: 3D Platformer Adventures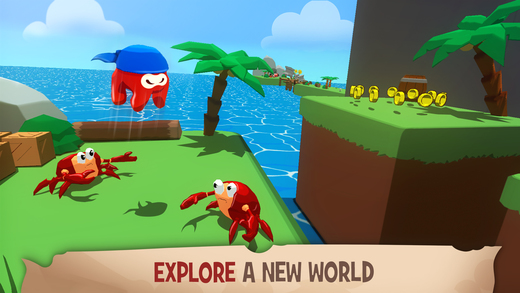 iTunes Description
Welcome to Kraken Land's world. Incarnates a small kraken that runs, jumps and destroys its enemies. Discover the different levels that combine platformer, adventure and action. Unlocks incredible rewards to increase your power !

Kraken Land is a free game, a great platform game but also an incredible adventure game with more and more action. Boss are like puzzle to solve. Every time you die you lose a life, be careful ! Are you jumping far enough to the next platform ? Do you have enough space to go through this hammer ?
Forum Thread: Kraken Land : 3D Platformer Adventures (by Honikou Games)
---
Mini DayZ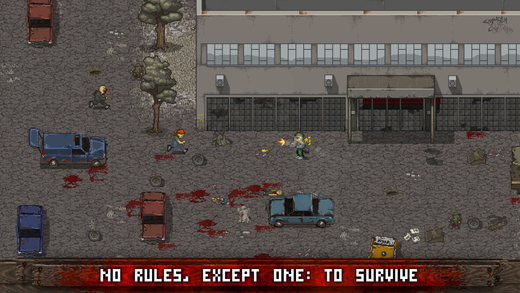 iTunes Description
How long can you survive in a post-apocalyptic world? Find out in Mini DAYZ now – an official pixel art rendition of the massively successful PC survival game – played by over 3 million fans. 100% free, without in-app purchases.

It is you against the world in Mini DAYZ: explore a randomly generated map and scavenge for food, ammo and supplies. Use anything you find to craft advanced items. Protect yourself against aggressive infected and ferocious wolves. But most important of all: make sure to stay dry, warm and well fed at all times. The weather out there can quickly get under your skin and your wounds will not heal without you treating them…

There are no rules, except one – to survive.
Forum Thread: Mini DAYZ – Survival Game (By Bohemia Interactive)
---
Pathos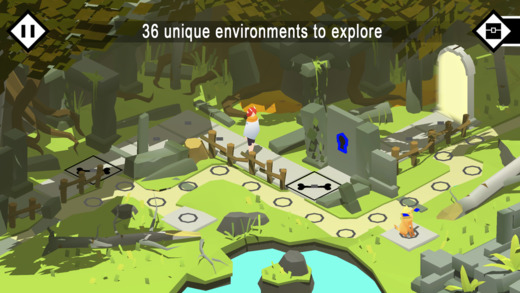 iTunes Description
Pathos will take you on a journey of discovery by guiding a young girl, Pan, through an unknown world.
Through the use of puzzles you will help Pan overcome her obstacles and travel with her through the strange lands. Perspective plays a huge role and offers you an interesting mechanic to play with. Gain friends, build paths and work around the mysterious Denizens.
Forum Thread: Pathos (by Channel 4)
---
Pixel Heroes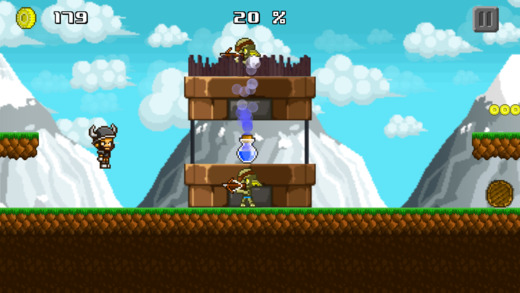 iTunes Description
Pixel Heroes is an endless arcade-style Jump and Run in pixel design. It is without a doubt one of the hardest Auto-Runner on the App Store. Prepare for a nearly impossible challenge in the world of Pixel Heroes. Discover different worlds and enemies in the Story Mode. Every world that you complete will unlock the appropriate survival mode. Use Power-Ups to fight your way through the different worlds. The more distance you travel in the survival mode, the higher your score. Collect coins to unlock a bunch of unique Heroes.

Train to improve your skills and break through the top of the leaderboard. Show off and share your highscore with your friends. How long can you survive?
Forum Thread: Pixel Heroes (by Eageron GmbH)
---
Power Tap: Idle Clicker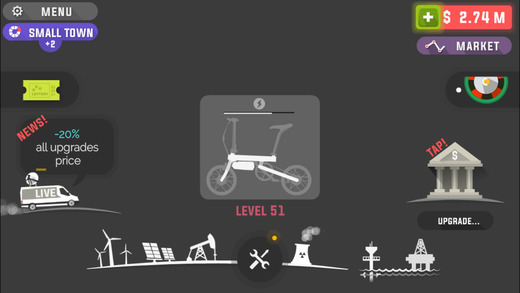 iTunes Description
We use so many electronic devices every day! Phones, laptops, printers, toasters and many, many others… Find the fastest way to charge them all and become an energy mogul.

Power Tap: Idle Clicker is a game where your task is to charge a large variety of electronic devices. The end goal is to reach the last level in the fastest way possible.
Forum Thread: Power Tap : Idle Clicker (by PINKAPP)
---
The Quest – Hero of Lukomorye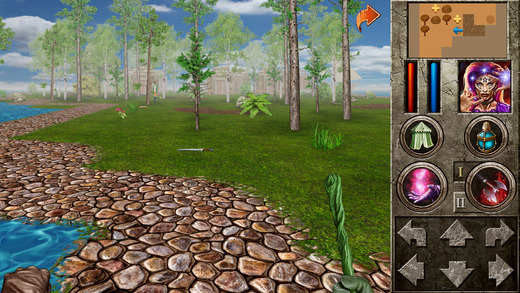 iTunes Description
The Quest – Hero of Lukomorye is an expansion to The Quest, a beautifully hand-drawn open world role playing game with old school grid-based movement and turn based combat. After enabling the expansion, you can explore new areas and adventures. However, if you don't have The Quest, you can also play the expansion as a standalone game.

You are an agent of the Tzar called to the Fortress of Zlatograd, the last free city but it's besieged. You must fight hordes of invading Savirs who have united with the magic of Kozney the Deathless to overrun the beautiful country of Lukomorye. They've seized members of the royal family and taken over the major cities. You'll need all your skills, experience and brains to overcome the new challenges. However, you will find new friends, spells, weapons and other items to help you become the Hero of Lukomorye.
Forum Thread: The Quest – Hero of Lukomorye (By Zarista/Redshift)
---
Rogue Hacker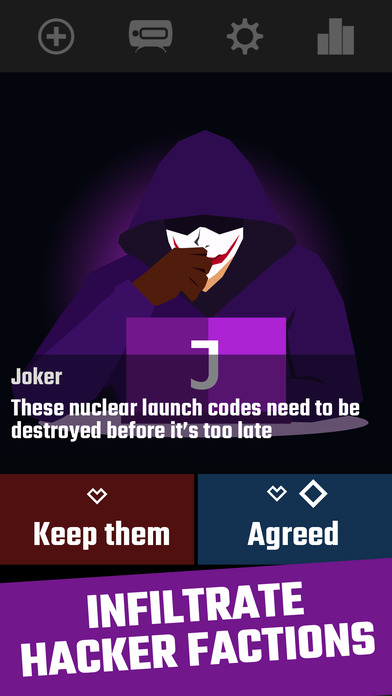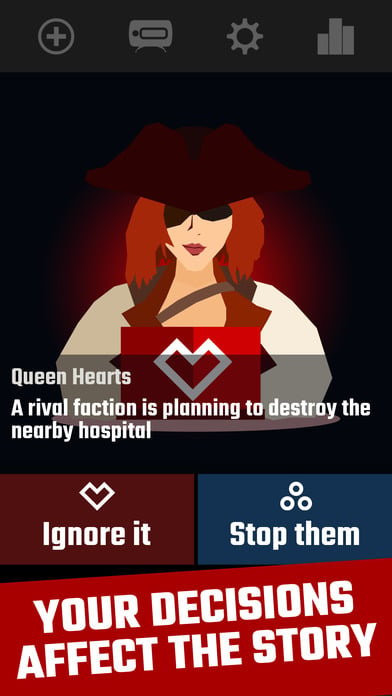 iTunes Description
You've gone Rogue and the world is overrun by four hacker factions. Your decisions and hacking skills will keep the balance of power between them all

Every decision matters. Your choices control which factions remain in power, who will go to war, create alliances, or remain at peace. You may have gone Rogue, but all the factions rely on you to get things done.

Choose your own path as your decisions affect how the dynamic story unfolds. The branching stories constantly change depending on your decisions and who remains in power. But beware; every decision might have implications in the future that may dangerously shift the balance of power. It's game over if a faction gains absolute control or loses all their power.
Forum Thread: Rogue Hacker (by Jeffrey Yim)
---
SIEGE: Titan Wars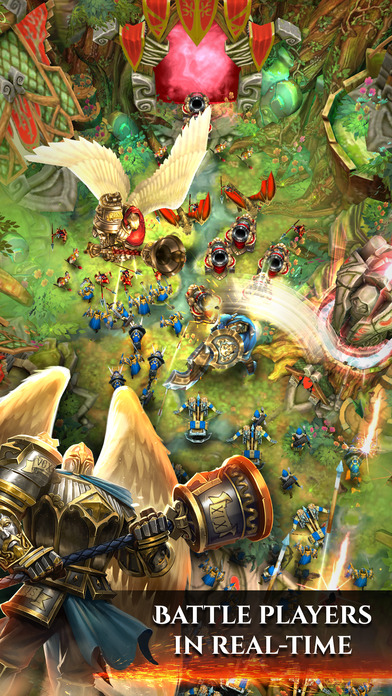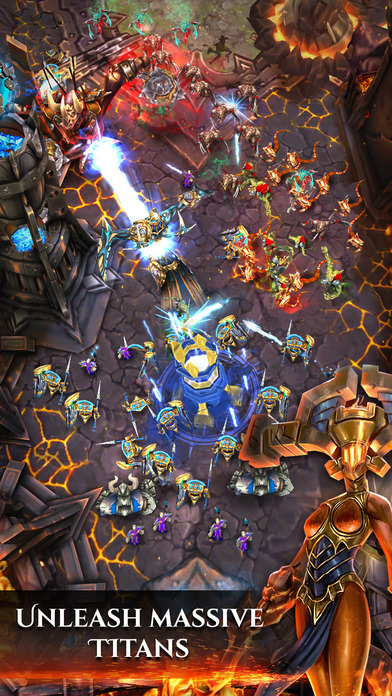 iTunes Description
Join the army vs. army wars of SIEGE: Titan Wars that take place on an epic scale! Conquer players from around the world in live PVP battles.

Collect and upgrade remarkable cards, including legendary warriors, devastating spells, and enormous Titans. Destroy your opponent's Towers and siege their Castle in spectacular battles. Call upon Titans of legend and watch your enemies fall.

Master your strategy and climb the ranks! With nine Tiers to conquer, you will battle legends and rise to the top in SIEGE: Titan Wars.
Forum Thread: SIEGE: Titan Wars (by Game Alliance)
---
Silent Streets AR Adventure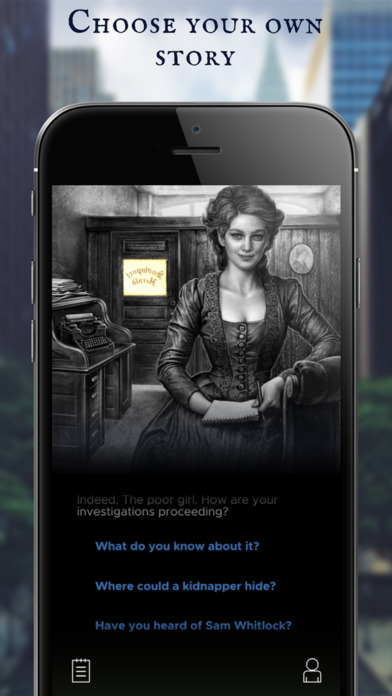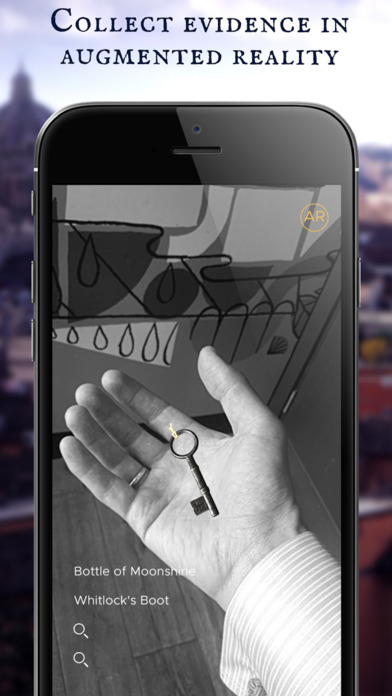 iTunes Description
Explore the dark mysteries of Victorian Snowport with Silent Streets, an augmented reality detective adventure. Inspect crime scenes with your phone camera, forge friendships with unforgettable characters, interrogate suspects, and bring justice to this grim freezing world.
Forum Thread: Silent Streets – AR adventure (by Funbakers)
---
Smash Rings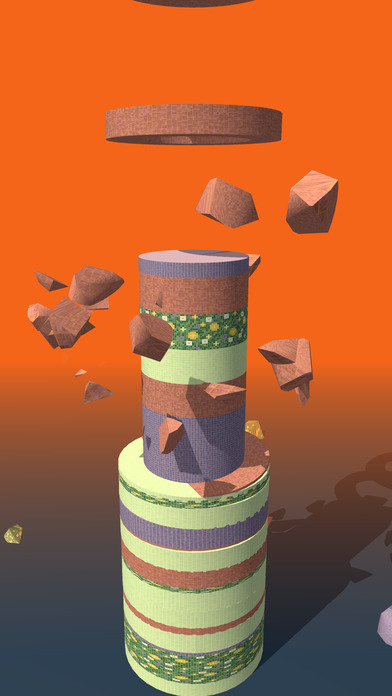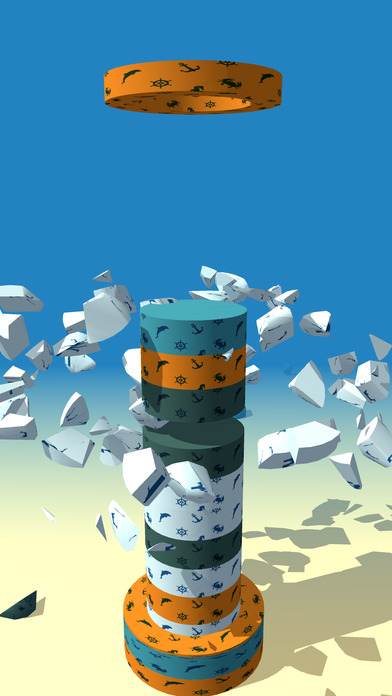 iTunes Description
Smash amazing colored rings when they reach the same color line on the tower!

FEATURES
– Simple yet challenging one finger touch arcade game!
– Smash as many rings as you can!
– Compete with your friends for the best score!
– Choose your favorite towers design!
– Make combos to smash multiple rings!
Forum Thread: Smash Rings (by Shori Games)
---
Star Vikings Forever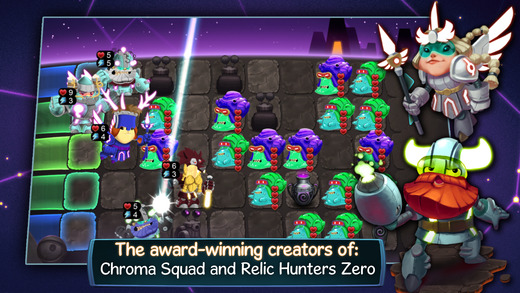 iTunes Description
Build Your Strategy. Squash Space Snails. Be a Star Viking.

In Star Vikings Forever you will build your team of spacefaring Vikings to take on the evil scourge of intergalactic snails in a fun and nearly endless stream of challenging puzzles.

Winner for "Best Game Design" at the Brazilian Independent Games Festival and "Most Offensive Game Ever" at the Space Snails Game Conference. Star Vikings Forever is a humorous Puzzle/RPG developed by the award-winning creators of Chroma Squad, Dungeonland, and Relic Hunters Zero.
Forum Thread: Star Vikings Forever (by Akupara Games)
---
Steampunk Syndicate 2: Tower Defense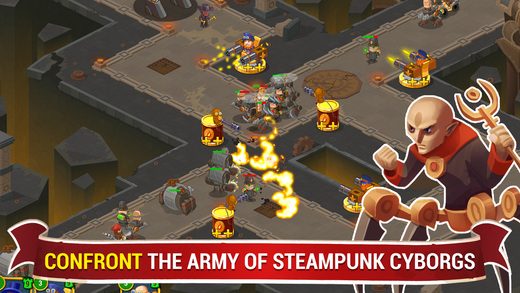 iTunes Description
Steampunk Syndicate 2: Tower Defense Game is a sequel of tower defense with elements of collectible card games that has 1M+ downloads worldwide!

Tower defense made in awesome steampunk setting. We created a game world with eccentric characters, steampunk weapons, towers and highly detailed levels such as the Seaside Town, Flying Zeppelin, Temple of Time, Derelict Firing Field, Ruins of Spire and the Realm of the King.

You will confront waves of relentless enemies. Build and fortify defensive towers: gatling gun, elemental fire thrower, bomber, tesla robot and generator.
Forum Thread: Steampunk Syndicate 2: Tower Defense (By Dmitry Gushchin)
---
Trail of Treasures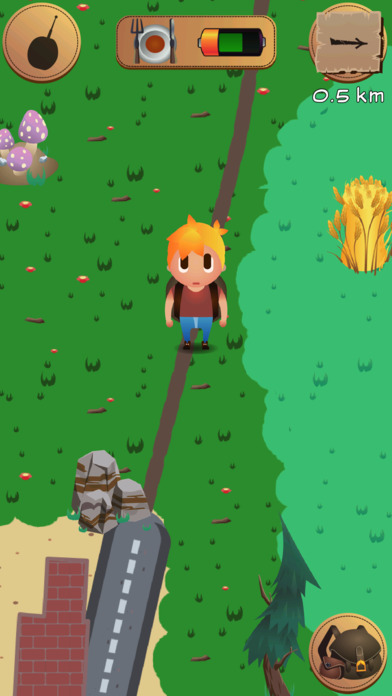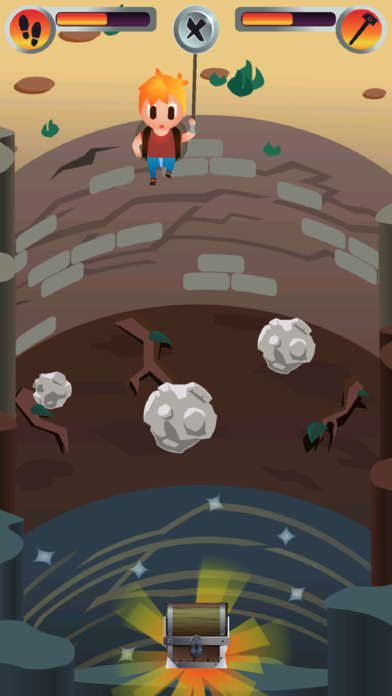 iTunes Description
Trail of Treasures is a location-based adventure and resource trading game.

Become an intrepid adventurer and discover valuable treasures around the world! Explore your surroundings with GPS and start off on thrilling expeditions.

Treasure hunt
Investigate all kinds of places and find hidden resources and treasures in forests, ruins, deserts, or waters. You can retrieve treasures anywhere in your vicinity. So pack your things and go outside, you've got the whole world to explore!
Forum Thread: Trail of Treasures (by Maitreya Gruen)
---
Ultimate Tennis Revolution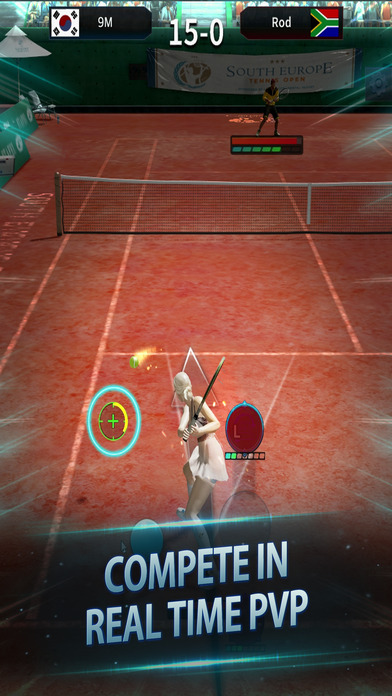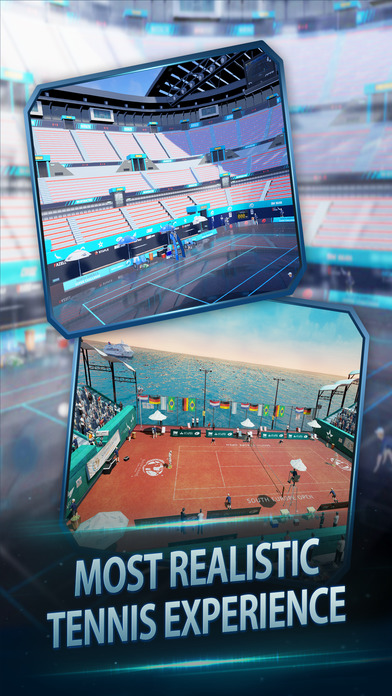 iTunes Description
A sequel to ULTIMATE TENNIS, the most successful tennis game with over 10 MILLION downloads, is here!
New and improved, ULTIMATE TENNIS REVOLUTION offers you even better graphics and new skill systems!

9M Interactive proudly presents ULTIMATE TENNIS REVOLUTION after the phenomenal success of the previous #1 tennis game, ULTIMATE TENNIS.

Have the best mobile tennis experience with the sophisticated physics engine, action-packed gameplay and highest-quality graphics of ULTIMATE TENNIS REVOLUTION!
Forum Thread: Ultimate Tennis Revolution (by 9M Interactive)
---
Wacky Toon Solitaire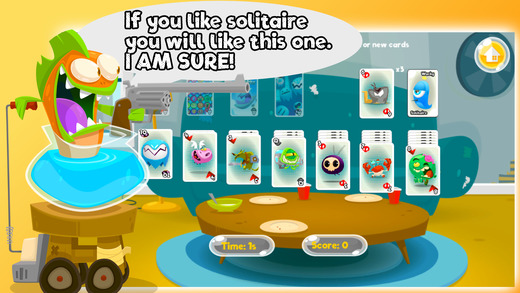 iTunes Description
Enjoy your time with this funny wacky solitaire game!
It is the classical version of Solitaire with a 52 card deck! Do not feel disturbed by the wacky fish! Play and enjoy a cartoonic solitaire experience without ads!
Forum Thread: Wacky Toon Solitaire (by Benjamin Kistler)
---