It's been a Pokemon Master's dream on the App Store over the past year. With Pokemon: Magikarp Jump (Free) starring everyone's favorite useless fish in its own adorable clicker title, Pokemon Duel (Free) bringing an esoteric take on the figurine battler to the iPhone, and the popular culture phenomenon that is Pokemon GO (Free), there's been a lot for fans of the critter-collecting series to celebrate as of late. In a determined refusal to slow down in this impassioned delivery of new games, The Pokemon Company has today announced PokeLand, which looks to be a mobile adaptation of the popular toy conflict from the Pokemon Rumble 3DS series.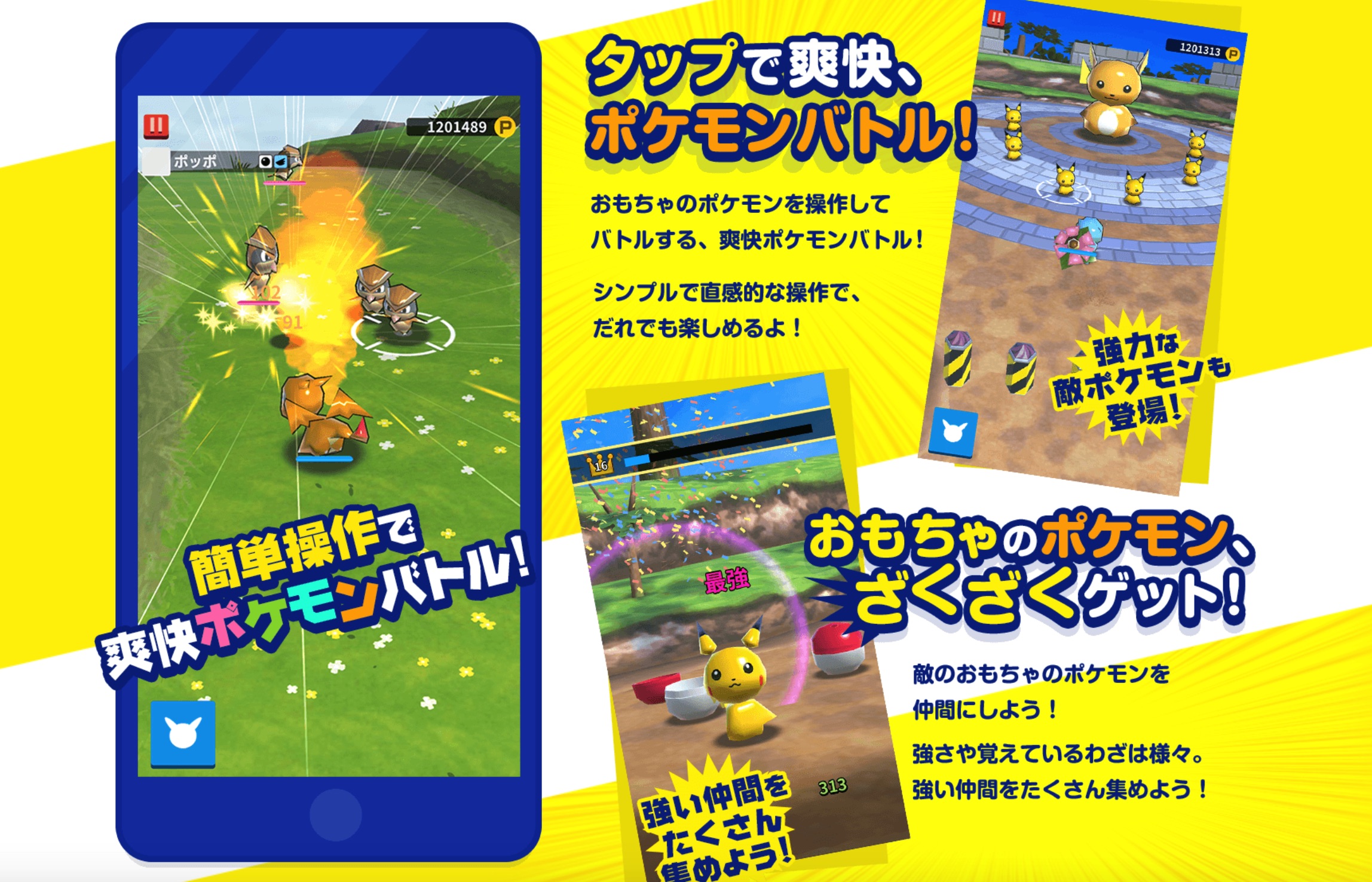 Beyond a few teaser images, very little is known about PokeLand at this point, although the graphical style strongly insinuates that something akin to Pokemon Rumble World, the latest freemium entry in the series which allow you to purchase Poke Diamonds to progress through the game quicker. While the aforementioned series received mixed reviews for its relatively repetitive gameplay, it's certainly a step closer to the pure Pokemon action of the main-line console games than Pokemon GO, and The Pokemon Company's track record on mobile indicates that this will likely be another solid App Store entry for the series.
If you're lucky enough to be an Android user who can decipher Japanese, the developers are holding a limited 10,000-user alpha test from today until June 9th at 3pm JST, which will feature six islands, 52 stage types, 15 floors of the 'Champion Tower', and 134 Pokemon to encounter. However, as of writing, it seems the quota of testers has been filled; keep an eye on our forum thread for further developments on potential future Android or iOS testing phases. For more information, head to the game's official website, and let us know your thoughts and expectations for PokeLand on our forums.
[Source: Gematsu]