Welcome to another busy week of new iOS games on the App Store. This week brings forth the long-awaited newest entry in Rubicon's fantastic [Fill in the Blank] War Game series with Epic Little War Game, there's a new Crazy Taxi-themed clicker that is surprisingly way cooler than it sounds like it would be, and Oh…Sir! The Hollywood Roast is that series' take on celebrity parody insult slinging. And as always, there's many more! So check out the full list below and let us know which games you've got your eyes on this week.
---
Bauernroulette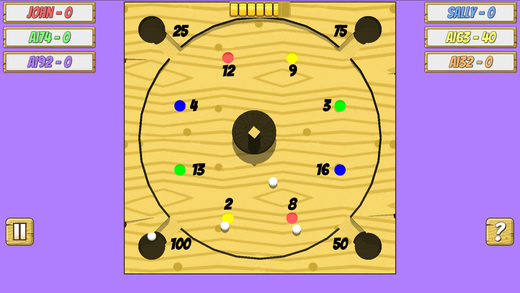 iTunes Description
Bauernroulette is a wheel game invented in Germany. The game is played on a wooden circular playing surface with 6 balls (4 white, 1 red, and 1 green) and a spinning top. The balls are placed on the top and when spinning they bounce off and land in one of the hollow spaces or pass to the chambers outside the area of the spinning surface. The aim of the game is to have the ball land in one of the chambers, which brings the most points.
Forum Thread: Bauernroulette (by Cape of Good Games)
---
Blocky Pirates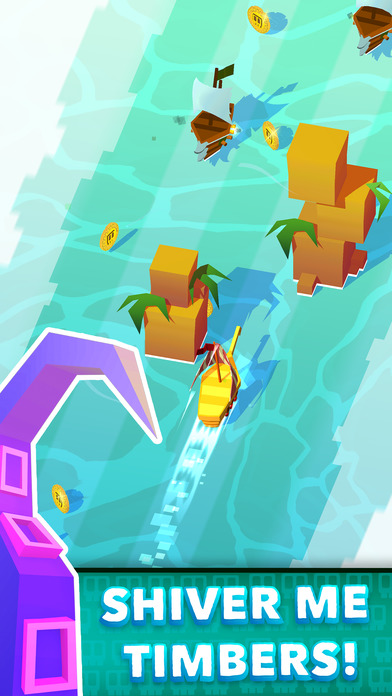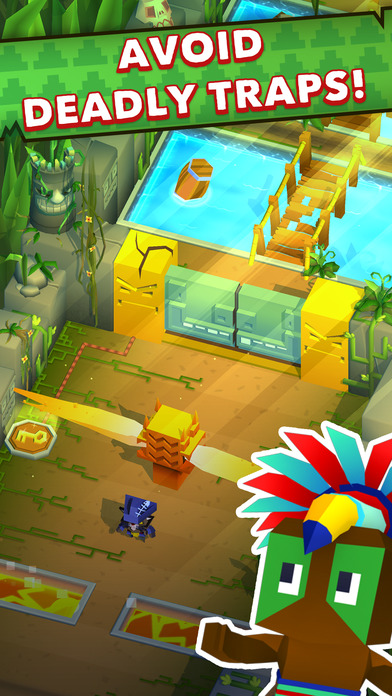 iTunes Description
Shiver me timbers! Enter a cursed world filled with action, adventure and humor. Meet pirates, skeletons and monstrous sea creatures, discover gold and legendary treasure, as you avoid deadly traps and hazards in an unforgettable swashbuckling game.

Travel the ocean, unlock captains and commandeer new ships. Explore dangerous beaches, Aztec jungles and mysterious caves.

Batten down the hatches!
Forum Thread: Blocky Pirates (by Full Fat)
---
Bouncy Hoops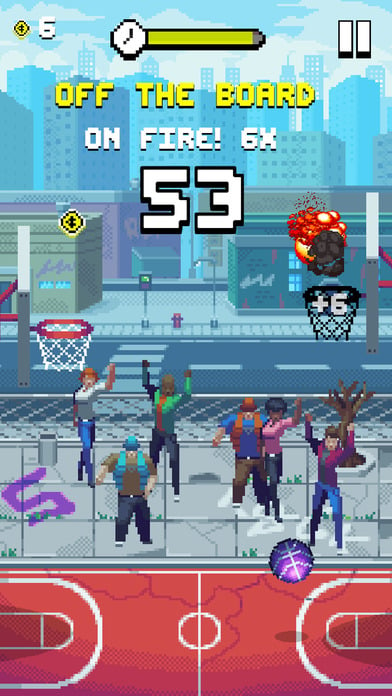 iTunes Description
Bounce, shoot, swish and slam the rock to become king of the court!

Bouncy Hoops is a basketball game for all the street ballers and shot callers. The school yard ankle breakers and the downtown dagger shooters. No bricks allowed!

Can you get on fire and beat your chump friends before the buzzer sounds? Step up and see.
Forum Thread: Bouncy Hoops (by Studio Generative and Noodlecake)
---
Cage Away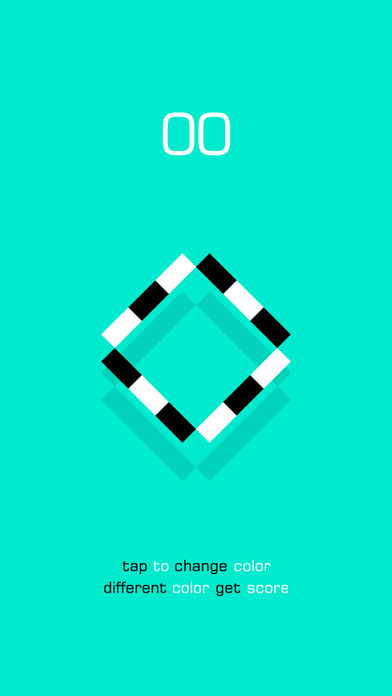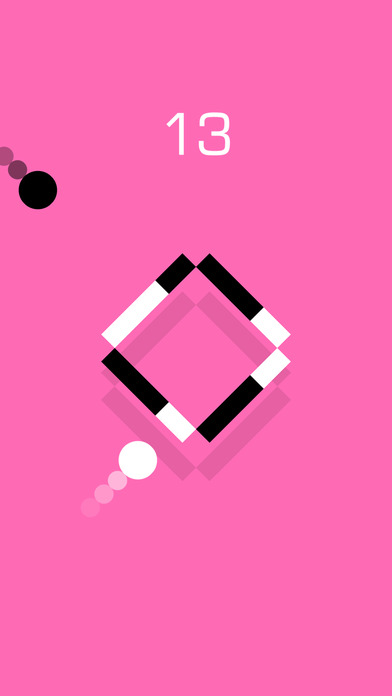 iTunes Description
"Cage Away" is a new color match arcade game,maybe a puzzle too.
Watch out your cage, and keep away of other objects.

"Cage Away" don't like other color match game, it is changing by you and your enemies.Dots move is NOT fast, while you can tap VERY fast, but I never get 100 scores.Can you?
Forum Thread: Cage Away (by YINJIAN LI)
---
Castleparts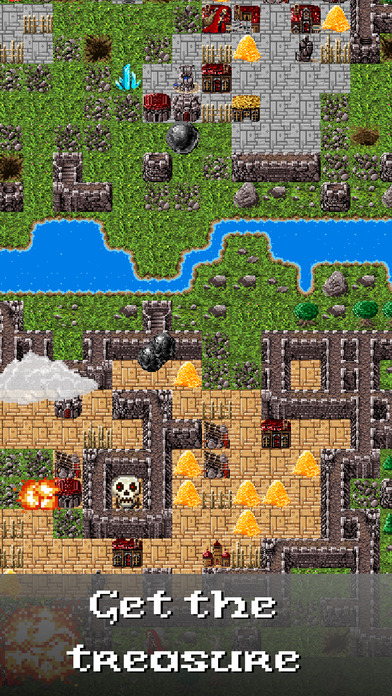 iTunes Description
Classic castle building and cannon shooting strategy is back, but better. Strategically place your walls and shoot the weak points of your opponent. Cast spells to defend your walls or crush those of your enemies. Convert crystals to gold to supercharge your energy and win!
Forum Thread: Castleparts (by Pixelpocalypse Games)
---
Chichens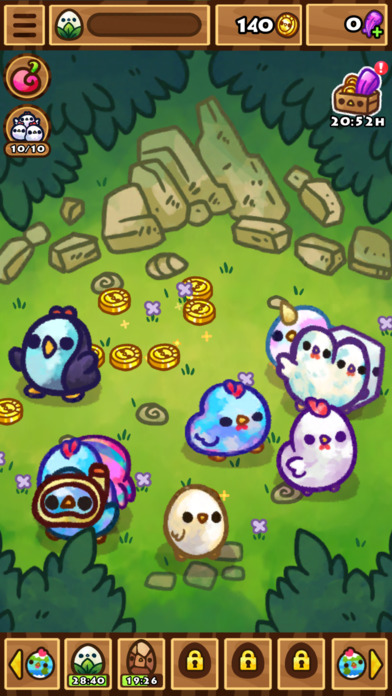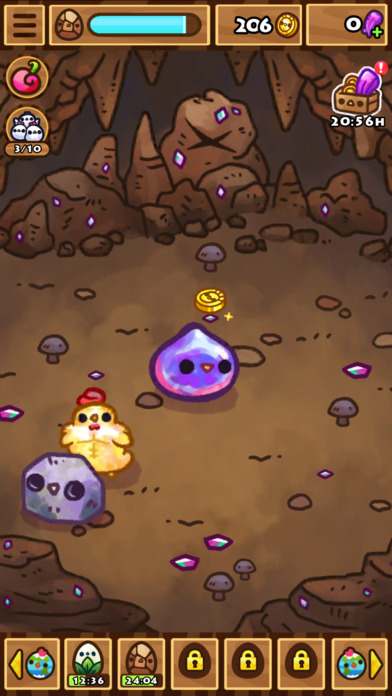 iTunes Description
Look! It's a chichen! Tap it. Again. Tap it again. Don't stop tapping. Oh wait. They are tired now. You probably should have stopped tapping, but don't worry, it will be okay.

Oh look! It's an egg. Let's hatch it. I wonder what kind of chichen is inside. Could it be a pizza chichen?! Maybe a double-headed chichen??? OMG could it be the KleptoCat chichen?!?!? Fingers crossed!

Chichens, from the creators of 2016's best cat game, KleptoCats and the team that brought you 2017's cutest claw machine game, Clawbert, is a game that is all about tapping, you guessed it, CHICHENS!
Forum Thread: Chichens (by HyperBeard Games)
---
Crazy Taxi Gazillionaire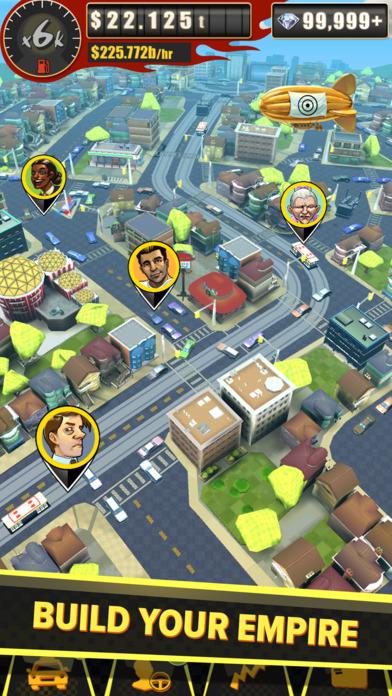 iTunes Description
Let's make some craaazy money! Be the boss of your very own Crazy Taxi empire.

Prestige Mega Corp, a soulless ride share company, is ripping off your drivers to make corporate pigs rich. Fight the corporate machine and TAKE BACK the city! With just a cab, a cabbie and a dream build a fleet of cabs, amass untold wealth, and become the ultimate taxi tycoon!

In SEGA's all-new Crazy Taxi idle clicker just tap to unleash the mayhem. The more your driver's deliver, the more cash you make! The crazier they drive the faster you earn. And the more you earn the happier you will be. So let the good times roll.
Forum Thread: Crazy Taxi Gazillionaire (By SEGA)
---
Defend the Brain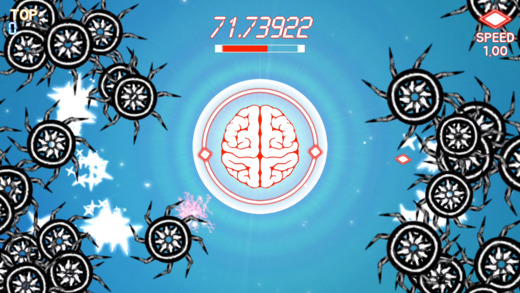 iTunes Description
Your brain is much faster than you think.
Maybe the world's fastest. Find out now!

Compete with friends from around the world.
A breathtaking game of 0.000001 seconds.
The game ends when you give up.
Challenge it now!
Forum Thread: Defend the Brain (by Pixel Bistro)
---
Don't Touch the Lava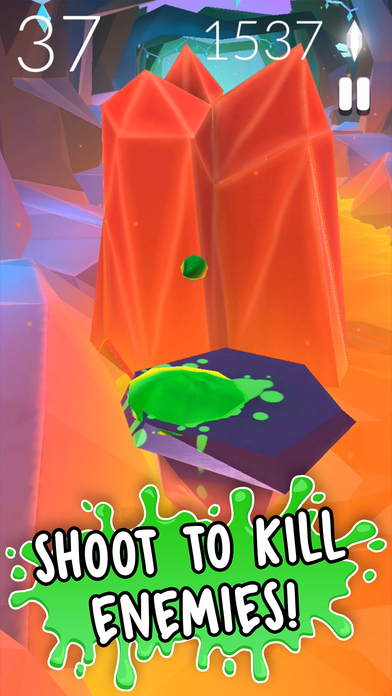 iTunes Description
Hop your way into this incredible lava filled world. Don't Touch the Lava combines fast paced movement with hair raising obstacles to create an exhilarating gameplay experience.

Navigate the slime ball by dragging left and right to land on the rock platforms. Dodge or tap to shoot worm monsters and crystal barricades that randomly appear in your way, and don't miss the moving platforms!

This adventure will keep you on edge as you try to survive in the lava river. Remember, you have but one objective: Don't fall in the lava!
Forum Thread: Don't Touch The Lava (by AppVant Garde Games)
---
Double Rush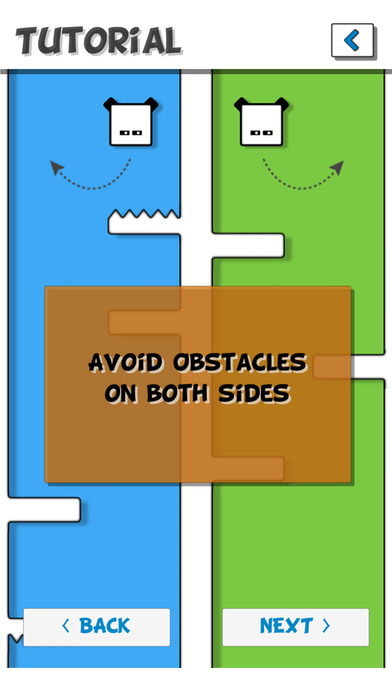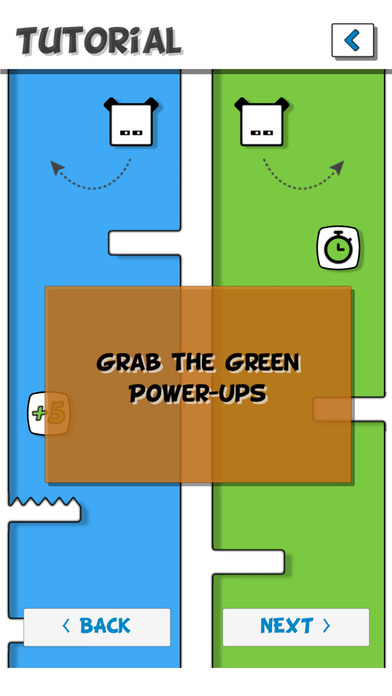 iTunes Description
Run, run, Avoid avoid, Bring bring…

Are you ready to challenge your abilities?
Try Double Rush now, a game with double the Fun!

Control two players at the same time in a frenetic race to victory.
Challenge your friends, climb the ranking, be the most clever "double-player" in the world!
Forum Thread: Double Rush – Endless Arcade (by LigaSoft)
---
Draw a Line Adventure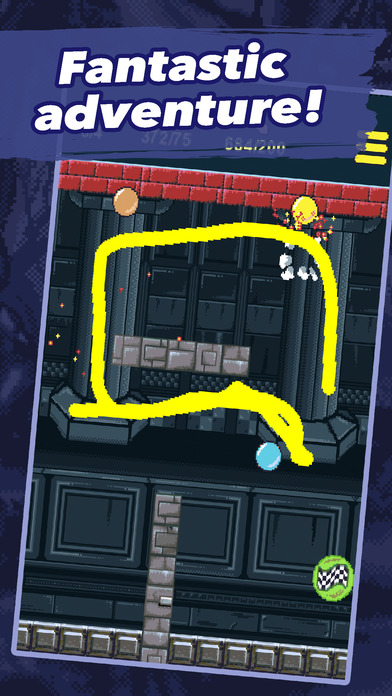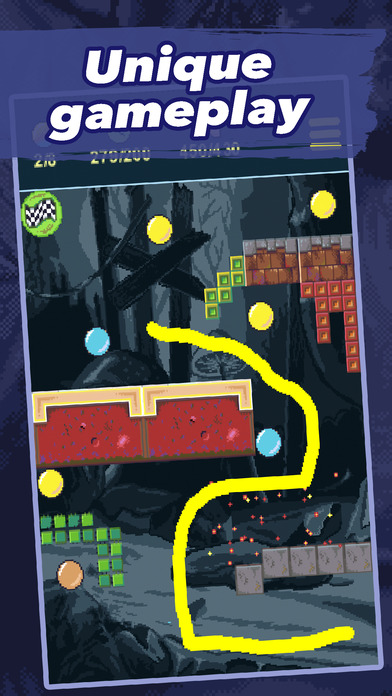 iTunes Description
Draw a line adventure is a ridiculous and fresh touch classic platform game. Featuring 36 levels of non-stop fun with easy to learn gameplay. But it's not gonna be easy, levels are harder and harder. Try to grab all coins with limited time and length of your path. Let's play and commute start position with end 🙂
Forum Thread: Draw a line adventure (by Two Hands Lab)
---
Dream Pinball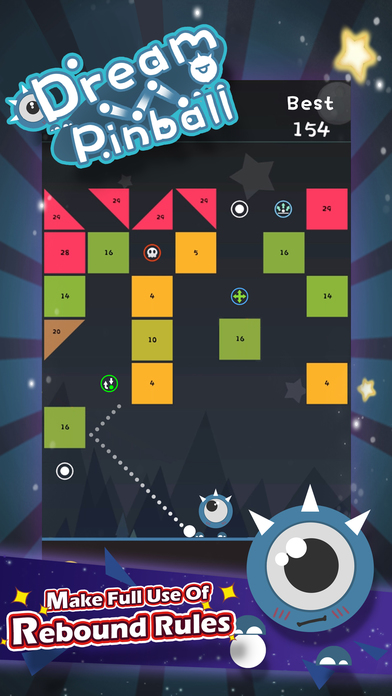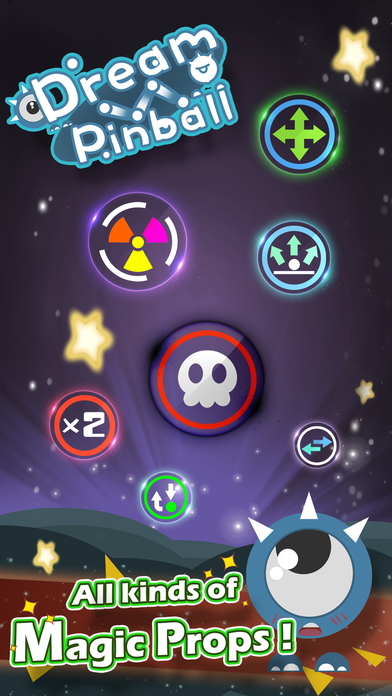 iTunes Description
1. "Dream Pinball" is a very addictive, super exciting, particularly playable game.
2. This game will bring you back to the arcade classic, show different ways of play, and experience new fun.
3. It is very easy to operate. You just need to swipe your finger down to throw the balls and break the bricks!
4. The task of this game is to try to break as many bricks as possible before they move down to the bottom.
5. Please take your time to aim, and remember that the angle is the key point!
6. There are nearly ten different types of magic props that will help you to break the bricks.
7. There are more than 20 kinds of cool balls, and each ball has a unique visual effect.
8. You can show your high score through the leaderboard, and share your happiness with friends and family.
Forum Thread: Dream Pinball (By Mudotek Mobile Games)
---
Epic Little War Game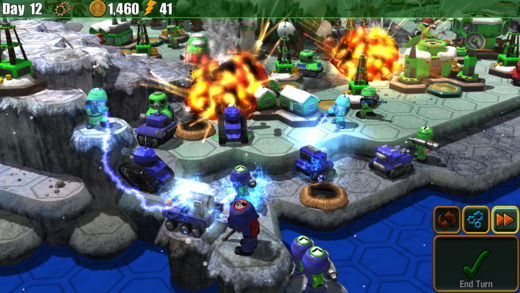 iTunes Description
It's time to mobilize because the Little War Game is back and this time it is EPIC!

The latest in the 3.5 million selling series of strategic war games offers an immense array of challenges that will push your battle tactics to the limit, and beyond. With a huge single player mode, online one-on-one or six player skirmishes, and gazillions of maps to dominate (not to mention a random map generator), Epic Little War Game raises the bar for strategy.
Forum Thread: Epic Little War Game (By Rubicon)
---
Euclidean Space Fighter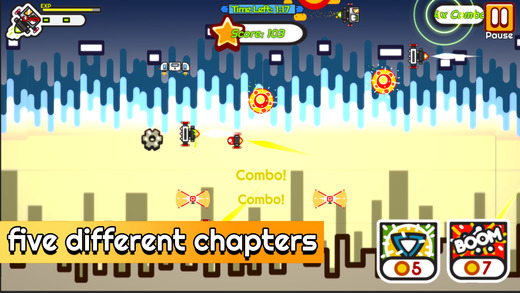 iTunes Description
Euclidean space Fighter is a simple side scrolling space shooter with a flat graphic style where you shoot enemy space ships and fight against four epic bosses across 30 levels of fun! Fight against five epic bosses each with its own characteristic! Upgrade your ship and rescue the galaxy.. once again!
Forum Thread: Euclidean space fighter (by Benjamin Kistler)
---
Family Feud Live!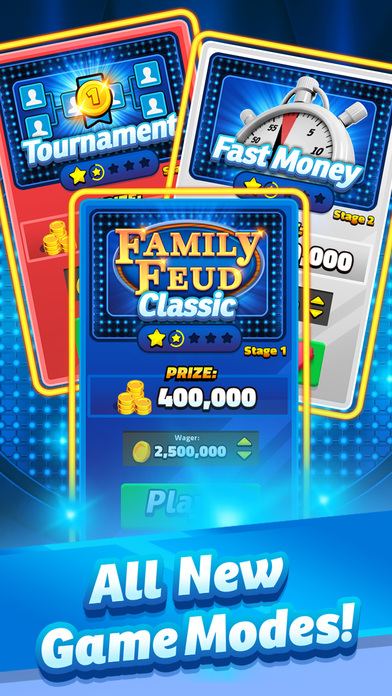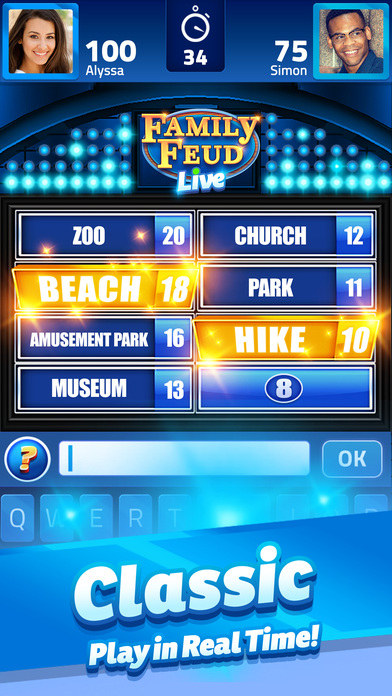 iTunes Description
Play Family Feud any way you'd like! With 4 game modes to choose from, there's something there for everyone!

CHALLENGE PEOPLE 1 ON 1 IN CLASSIC FEUD FUN
Answer the best Feud surveys and play in the best gameshow ever! Master the questions and win all the coins for yourself!

MORE FAST MONEY
Rather play Fast Money Rounds? Now you can! Win more coins per minute, and get a bonus if your score reaches 200 points, just like in the show!
Forum Thread: Family Feud® Live! (by Umi Mobile Inc)
---
Fancy Dogs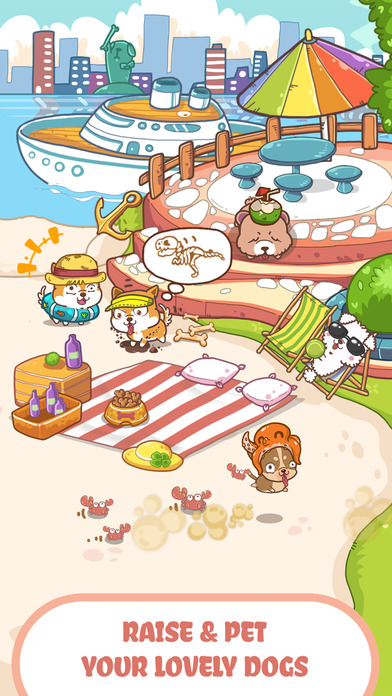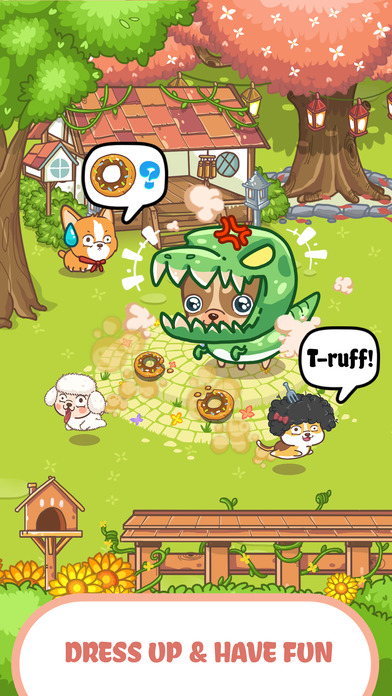 iTunes Description
Dogs have never been this fancy before. Join us on our journey of collecting cute dogs and turning them into the fanciest dogs ever seen.

Play addictive match three puzzles to collect cute dogs and costumes. Can you find all dog breeds and costume sets? Dress up your fancy dogs and show them off to your friends and family.
Forum Thread: Fancy Dogs – Puzzle & Puppies (by Genix Lab)
---
Gatecrasher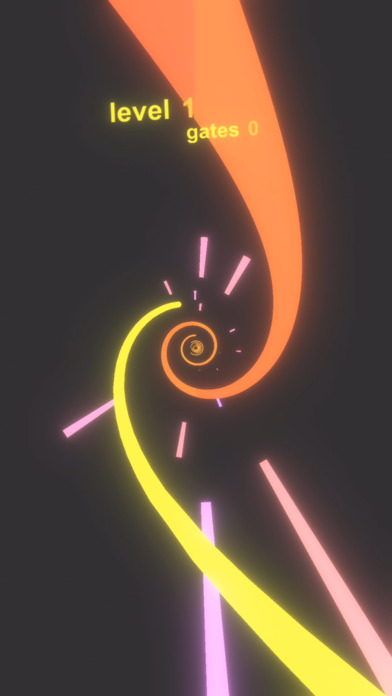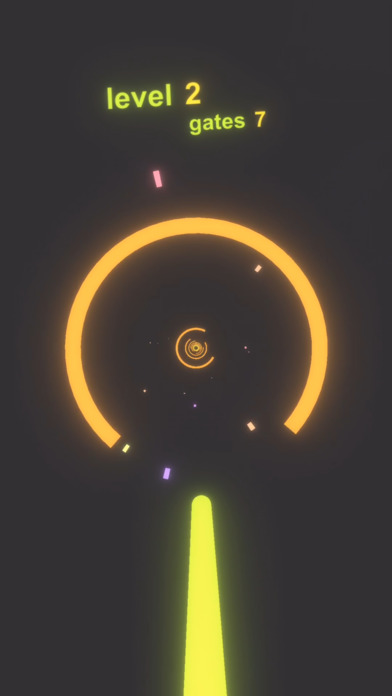 iTunes Description
Gatecrasher is a game. As a player of this game you will control a ship. You will have two buttons; one button to rotate your ship clockwise, and another to rotate your ship the direction that isn't clockwise. You must navigate your ship through gates, without crashing into them. I realise while writing this that the name of the game may be misleading, as the objective of the game is to not crash into the gates. I apologise for this, and those responsible have been fired.
Forum Thread: Gatecrasher (by Scraping the Barrel)
---
KOF'98 UM OL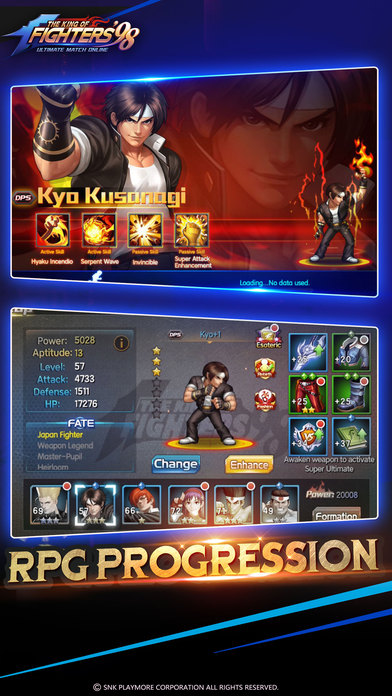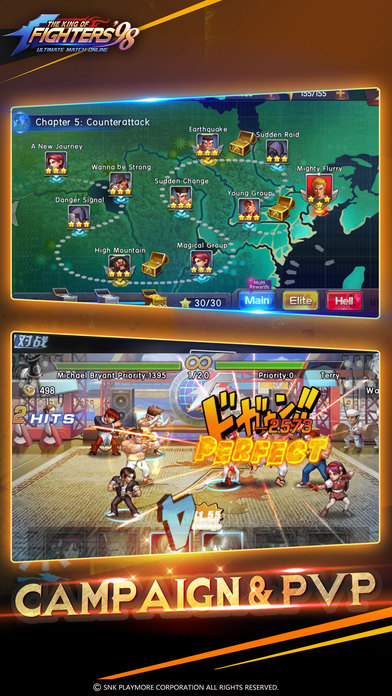 iTunes Description
THE CULT FIGHTING GAME IS BACK!

Experience the adrenaline rush of classic KOF fights combined with the exciting & addictive gameplay of collectible card games! Choose from an expansive roster of classic characters straight out of the best SNK games, assemble the ultimate tag team and chain-up your fighters' special moves in battle to unleash devastating combos onto your challengers.
Forum Thread: KOF'98 UM OL (by FingerTips)
---
Level 24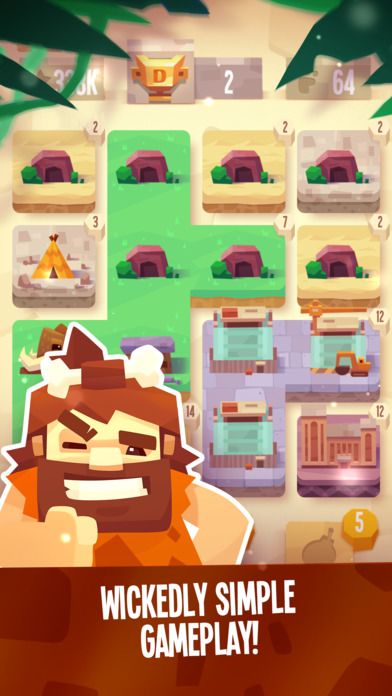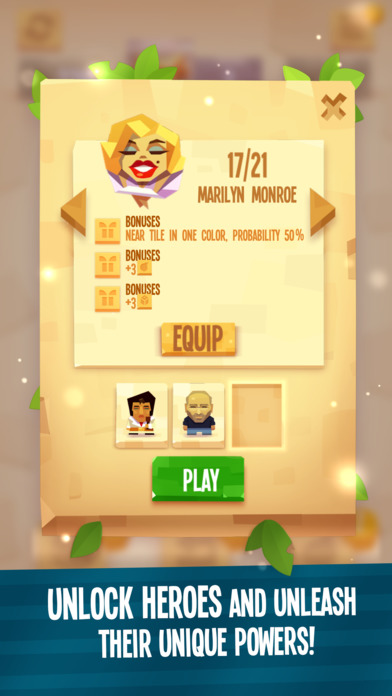 iTunes Description
Level 24 is your new addictive puzzle game! Swipe and match the tiles to grow your civilization. Unlock powerful heroes such as Gandhi, Einstein and Steve Jobs. This new brain buster will challenge your limits and skills in a fun way.

The gameplay is wickedly simple. It allows you to swipe and match the tiles until all the added tiles sum up as Level 24. Once you get the level, you achieve amazing in-game rewards and enjoy your shiny spot on the Leaderboard. Show your achievements to your friends and family, and challenge them to beat your score – if they ever dare! As you advance through the game, you will be able to unlock powerful heroes with unique specialities. The heroes who changed the World throughout the history will be your best support in this swiping tiles puzzle game.

Get your brain juices flow! Let the game begin!
Forum Thread: Level 24 (by Super Mad Games)
---
Maze Bandit
iTunes Description
Hey Bandit! Save the Princesses wrapped in a vicious nightmare of the Great Evil and earn their treasures. Build a challenging maze using dozens of deadly constructions. Compete with other Bandits by clearing their mazes and stealing their sleeping beauties. Test your skills in lots of single player levels, raise your experience and customize your Bandit and castle's appearance.
Forum Thread: Maze Bandit (by Gamestone)
---
The Melding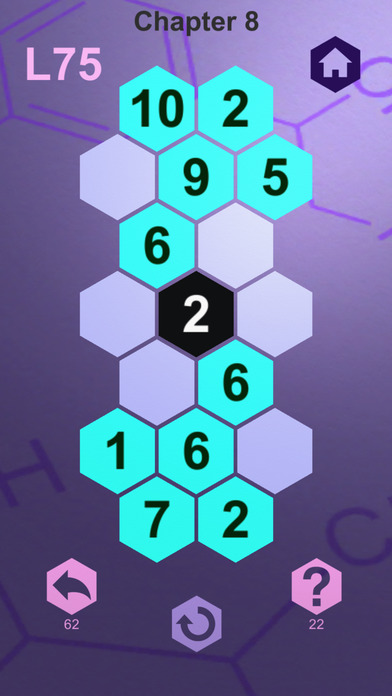 iTunes Description
ORIGINAL GAMEPLAY:
The Melding is a unique number puzzle game that will test your logic skills. Merge lower value tile into higher value tile to ADD. Merge higher or equal value tile into lower value tile to SUBTRACT. To win leave only the base (black) tile on the board with a value of ZERO.
Forum Thread: The Melding – A Number Logic Puzzle (by Steve Snyder)
---
Monstergotchi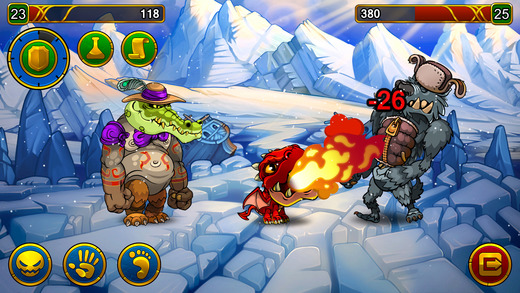 iTunes Description
Monstergotchi is a unique story driven RPG with Online PVP Battle feature.

Create your custom monster from various body parts just like Frankenstein! Mix all kinds of legs, arms, head types and equip it with proper armor.

Explore the world in 5 chapters filled with epic loot to improve and refine your Monster until it becomes the ultimate warrior, ready to defeat evil lord Zaralor. Challenge other players in the arena and win daily rewards.

Will you become the ultimate hero?
Forum Thread: Monstergotchi (By FDG Mobile Games)
---
Neighbours from Hell – Season 1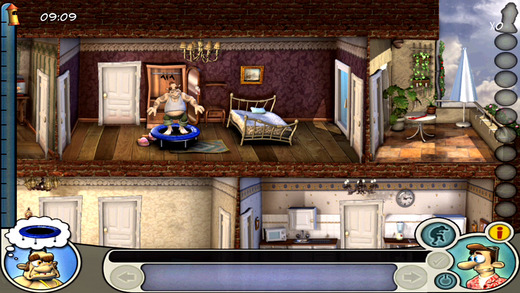 iTunes Description
Neighbours from Hell: Season 1

Creep around your neighbour 's house performing ever more elaborate tricks upon the unsuspecting resident.

As the star of a fantastic new TV show, cameras will track your every move as you set your fiendish traps. Your objectives are to create more and more disarray, increase ratings and maybe even winning prestigious awards. But beware of watchful neighbors and alert guard dogs; if they catch you then the show will be taken off air.
Forum Thread: Neighbours from Hell – Season 1 (by THQ Nordic GmbH)
---
The Night Shift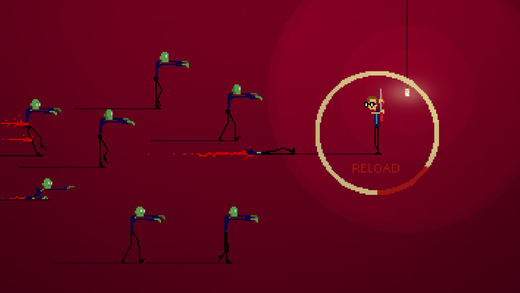 iTunes Description
Night Shift is a solid arcade shooting game. Enter the life of disgruntled, convenience store clerk, Nigel, on the worst day (and possibly last night) of his life. Battling the undead horde, that clearly want more than just the suspicious mystery meat at the back of the freezer, wasn't how he envisioned his Saturday night shift. Cornered into the storage room with the wonky light that he was supposed to fix three months ago, Nigel takes a shot in the dark and hopes he hits his mark. This is his final stand.
Forum Thread: The Night Shift (by Brackish Games)
---
Oh…Sir! The Hollywood Roast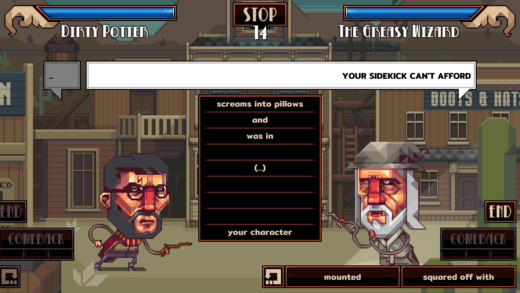 iTunes Description
The boys are back , and they look better than ever! Oh…Sir! The Hollywood roast is a brand new spin-off to the surprise indie hit of 2016, Oh…Sir! The Insult Simulator. This time around we're taking tinsel town down a few notches, whilst classing up the joint. Play as one of many famous, but for legal purposes, slightly different pop culture icons and verbally spar with other Hollywood elitists using a deep battle system.

Verbally joust by yourself or take your verbal skills on a global PR tour and battle friends and family from anywhere in the world.
Forum Thread: Oh…Sir! The Hollywood Roast (by Gambitious Digital Entertainment)
---
Poly Crack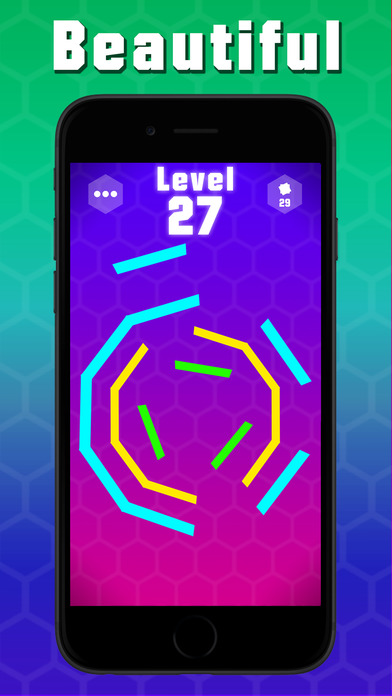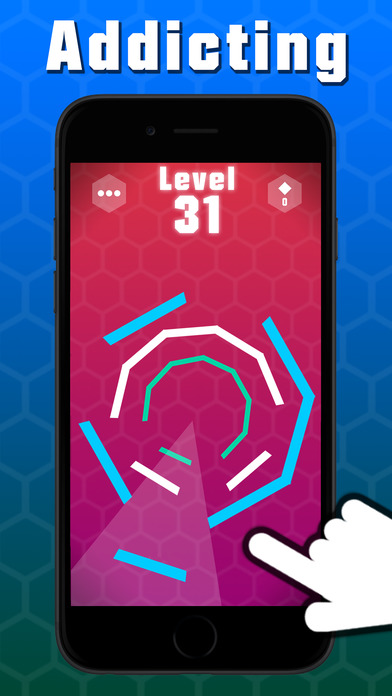 iTunes Description
Put the polygons together! It's relaxing, it's satisfying, and it's addicting! Climb through the colorful and exciting levels in Poly Crack!

– Complete the spinning polygon by placing the missing pieces!
– Endless number of spinner levels!
– Compete against your friends
– Perfect to fidget with on the train or on a plane
– Beautifully executed musical tones
– Exciting and simple arcade game that keeps you on edge!
Forum Thread: Poly Crack (By Eternal Studio)
---
Predynastic Egypt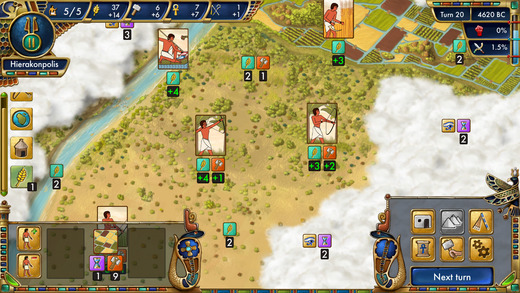 iTunes Description
Turn-based historical simulation strategy will lead you through the history of Pre-Dynastic Egypt. Starting from 5000 B.C. you will guide the nomadic and humble Egyptian tribe through all the hardships to prosperity and power culminating in the Unification of Lower and Upper Egypt.

Get ready to witness evolutionary breakthroughs that enabled early Egyptians to march into faraway lands, fight catastrophes, hardships and ultimately establish first Egyptian state. Will you be able to re-enact the events that unfolded historically or will you doom your fledgling chiefdom into forgotten annals of history? Get an intimate knowledge about events that took place before the Classic Egypt eras through this unique game.
Forum Thread: Predynastic Egypt (by Ilya Terentev)
---
Rabbit Mercenary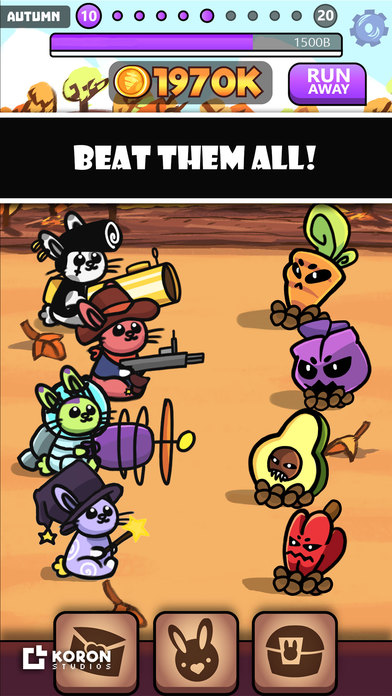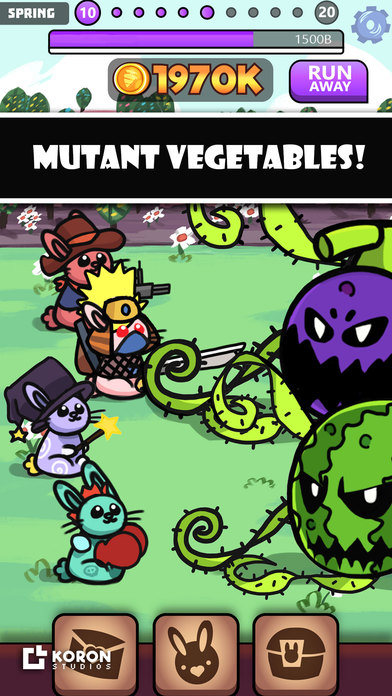 iTunes Description
Prepare yourself to save Lepustopia with this group of crazy mercenaries. Hire special rabbits to join your fight against the evil mutant vegetables in this RPG clicker. Battle hordes of transgenics plants and defeat incredible bosses in this idle game. Tap, tap, tap and tap to save the world!
Forum Thread: Rabbit Mercenary Idle Clicker (By Demium Games)
---
Rocket Miner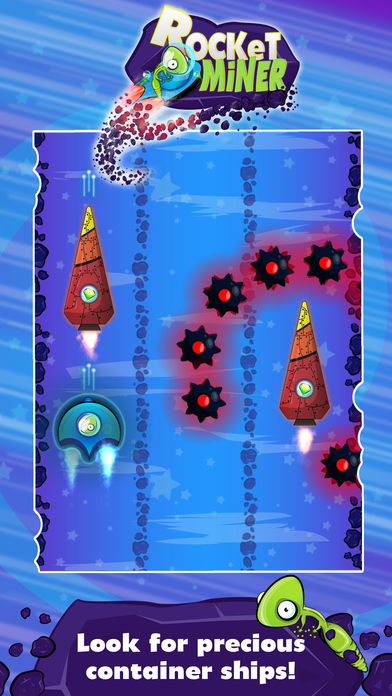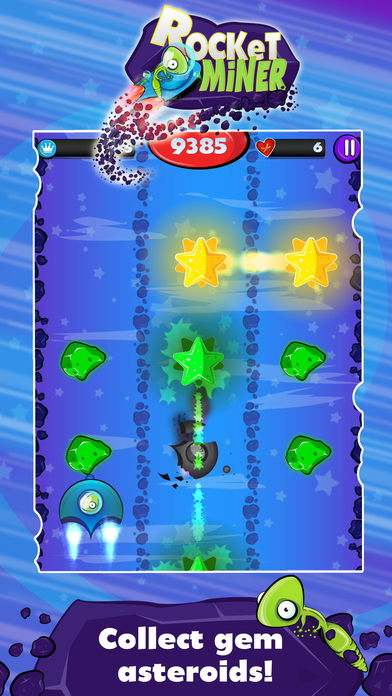 iTunes Description
Start your rocket, Captain, and collect as many gold and gem asteroids as you can in this casual 2D top-down game!

Avoid deadly rocks, stars, enemy spaceships, evil magnetized asteroids, fast flying comets, giant moons and burning shipwrecks to safely complete your mission.

Show us that you are the best Rocket Miner at this endless gold rush in space!
Forum Thread: Rocket Miner – Endless gold rush in space (By Helioxfilm)
---
Rocklien Run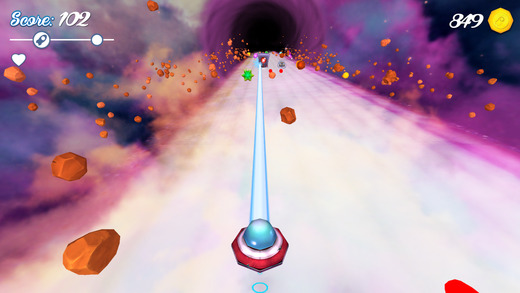 iTunes Description
Super fun and easy to learn, but punishing and hard to master!
Take your favourite space ship on a run through the nebula's rainbow fields!
Dodge, roll and smash your way through countless asteroids, Bubbliens, Botliens and Rockliens. Reach for the stars and blast away while scoring awesome combos.
A fun filled space run awaits you!
Forum Thread: Rocklien Run – Endless Space Runner (by Comicorp Worlds)
---
Spinnerz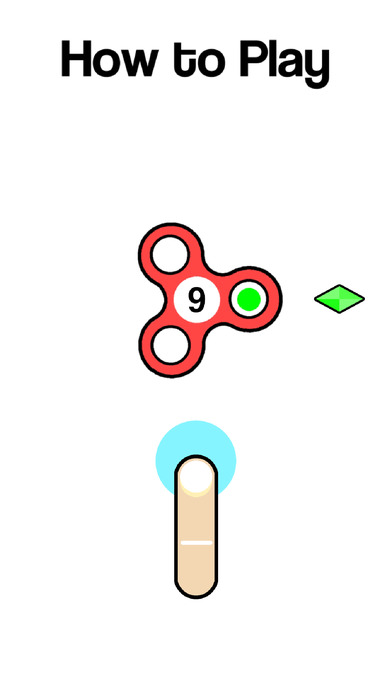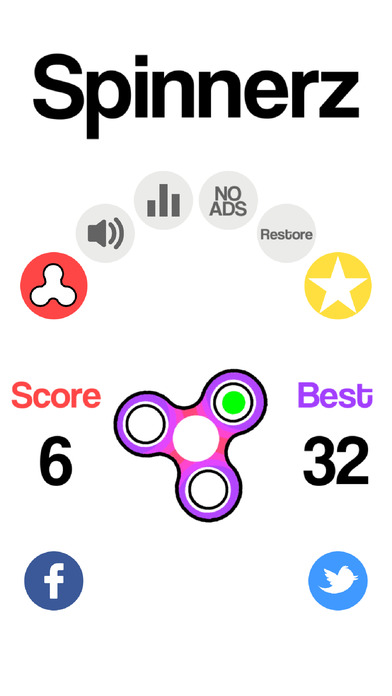 iTunes Description
Tap to spin your Fidget Spinner when you see a Gem!

Try not to miss! Test your reflexes.

How long can you last?
Forum Thread: Spinnerz (by KasSanity)
---
Stolen Thunder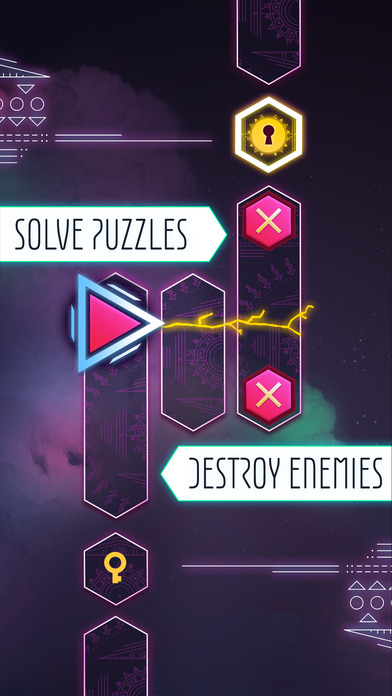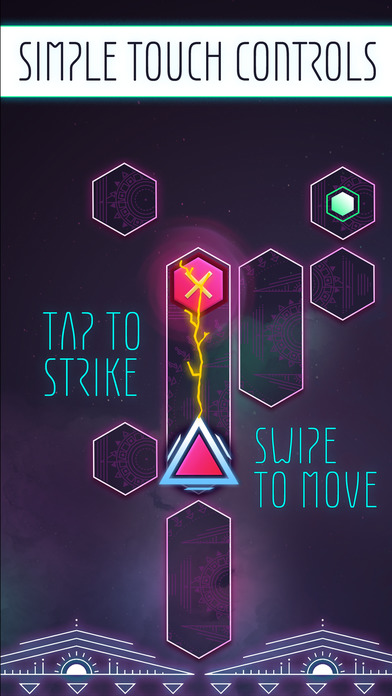 iTunes Description
STOLEN THUNDER is an action – puzzle – adventure game with a unique out of this world style and design. Take control with simple swipe gestures and solve intricate puzzles inside an abstract world unlike anything you've seen.

EASY TO LEARN & DIFFICULT TO MASTER
Swipe to move & tap to strike. Can you survive all the Challenges?

– 12 Unique Puzzle Challenges
– Mind and physics bending puzzles
– Learn the puzzle mechanics, then test yourself with fast-paced timed Challenges
– Play entirely one-handed with touch-optimized controls
– Various enemies and hazards around every corner
Forum Thread: Stolen Thunder – A Unique Action Puzzle Adventure (by Jason Nowak)
---
SUP Multiplayer Racing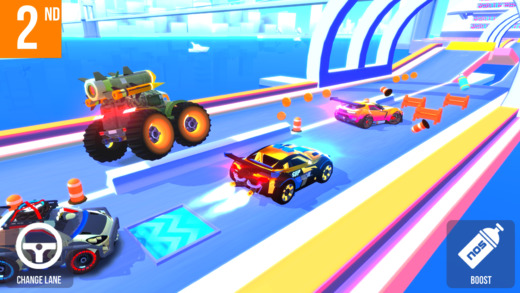 iTunes Description
GEAR UP and make your engines roar for the craziest FREE MULTIPLAYER RACING EXPERIENCE!
Leave your rivals in the dust: drift, jump, blast off with boosters, and reach the finish line in one piece!

MULTIPLAYER, REAL-TIME RACING: CRUSH YOUR RIVALS
o Compete with up to 3 opponents from around the world on stunning tracks
o Smash others off the track and push your car to the limit! Boost, jump, and drift your way to victory!
o Have fun with emojis: give your rivals a wink as you fly by
o Bet on your victory to earn gems!
Forum Thread: SUP Multiplayer Racing (by Oh BiBi)
---
Treasure Miner 2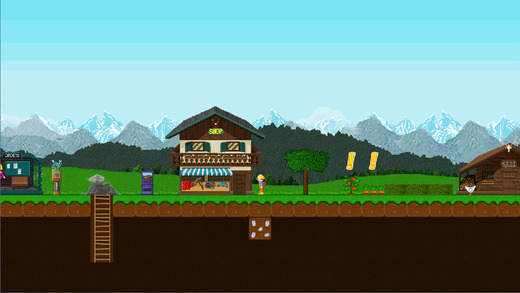 iTunes Description
Treasure Miner 2 – Discover the sequel to the successful Treasure Miner. Build your own mine infastructure and be the first miner, who discover rare artefacts, ores and gems. Invest your money in new technologies and expand your mine with new buildings, more lifts or better equipment.
Forum Thread: Treasure Miner 2 – The next mining adventure ( by York Burkhardt )
---
Yankai's Peak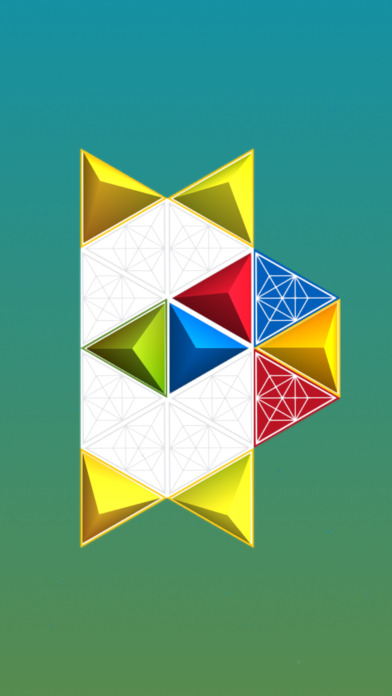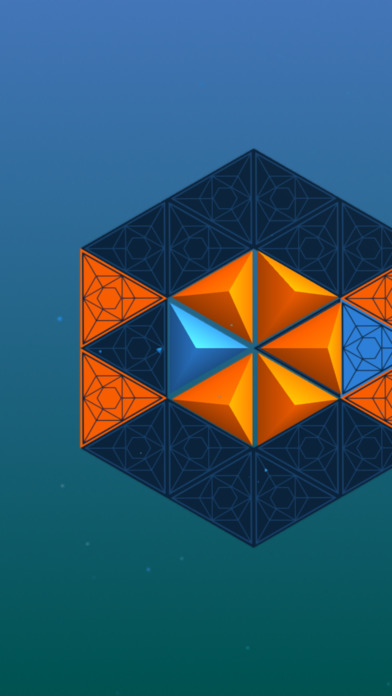 iTunes Description
YANKAI'S PEAK. is a love letter to PYRAMIDS. A colorful PYRAMID-pushing puzzle game about the beauty and joy of being a sentient PYRAMID.

– Pretty cool gameplay.
– Over 130 handcrafted levels.
– 7 PARTs each exploring a unique multifaceted mechanic.
– Meditative sound design.
– No IAP.
– Taptic feedback (iPhone 7+).
– A sick intro.
Forum Thread: YANKAI'S PEAK. (by Kenny Sun)
---