Death Road to Canada ($14.99) is the best thing since sliced bread, or, potentially even better than sliced bread depending on how you feel about roguelikes and carbohydrates. We loved the game in our review, and my only minor gripe with the game is that I want to play it for long sessions and I'm just more comfortable doing that on an iPad with an MFi controller. The game launched without MFi support, even though I gave Rocketcat and Madgarden heck about it during the beta.
Well, people on the Death Road to Canada TestFlight had the following update land this evening: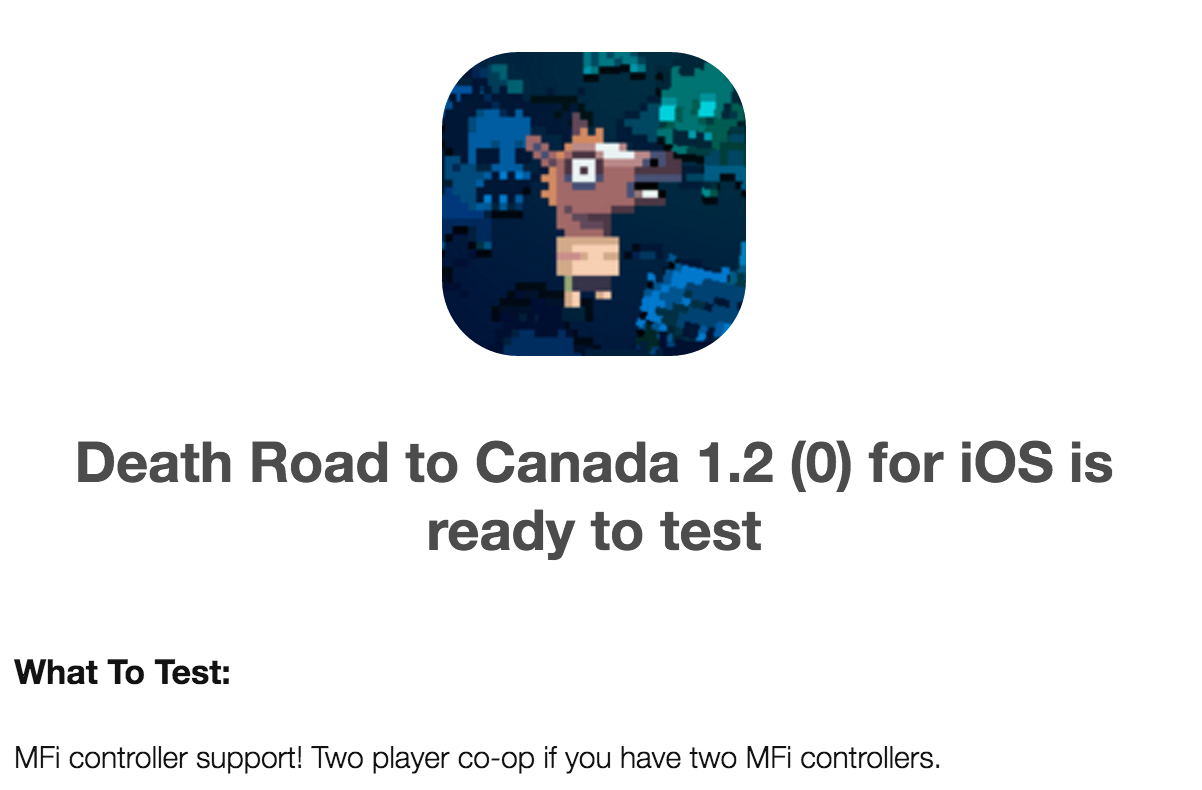 I had sort of assumed that this would sit in the beta slow cooker for a bit before release, but it'd appear that the maniacs behind the game aren't wasting any time and have already submitted the MFi update to Apple, which also includes local co-op play:
MFi controller support update submitted, for Death Road to Canada iOS!
And maybe a special surprise feature.

— Rocketcat Games (@rocketcatgames) April 6, 2017
Personally, I'm super stoked for this, and have been carrying around my SteelSeries Stratus around just in case they surprised us with this update. According to Kepa, the update should hit around the 13th if everything goes as planned:
@hodapp Most likely the 13th if nothing goes wrong, so not sure yet.

— Rocketcat Games (@rocketcatgames) April 6, 2017
I am QUITE excited.