I'm still feeling fatigued from last week's crazy onslaught of new releases, but here we are again already with another massive batch of iOS games on our plate. Not only are we catching the tail end of Apple's Celebrating Indies promotion which brought forth several more big-time indie game releases, but this also marks the long-awaited release of Death Road to Canada which is one of the most eagerly-anticipated releases of the past few years. Maybe if we ask nicely Apple will give us a week off from new releases so we can try and play a little catch up? As always, you can catch the full list of this week's new iOS game releases below, so check 'em all out and let us know in the comments or in our Discord chat which game's you'll be playing this week!
---
Balrog – Undersea Challenge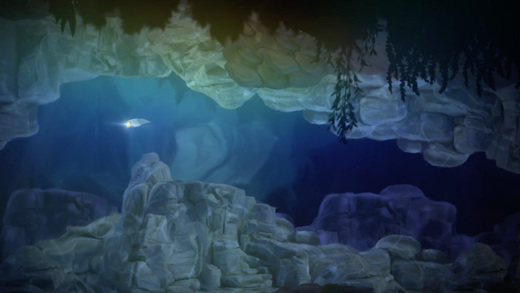 iTunes Description
A beautiful atmospheric underwater challenge.

Ride the waves as you pilot your ship through a hand-painted world of submerged caves and lost cities.

Another stylish and relaxing game by deer cat.
Forum Thread: Balrog – Undersea Challenge (by Deer Cat)
---
BlockCell.io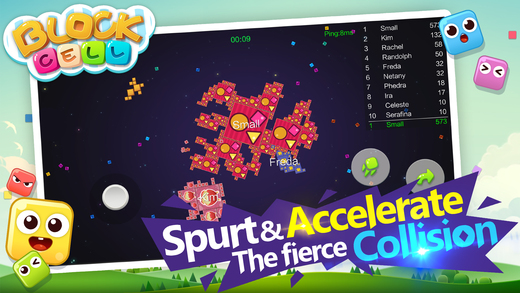 iTunes Description
The outbreak of war block, innovation of competitive io game Blcok.io waiting for you to fight! – Free!
Freedom of movement to absorb block, combined into a more powerful giant block. Fierce collision with other players, the weak can only become a strong food!
Forum Thread: BlockCell.io (by SIB)
---
Bunbu Dance Tour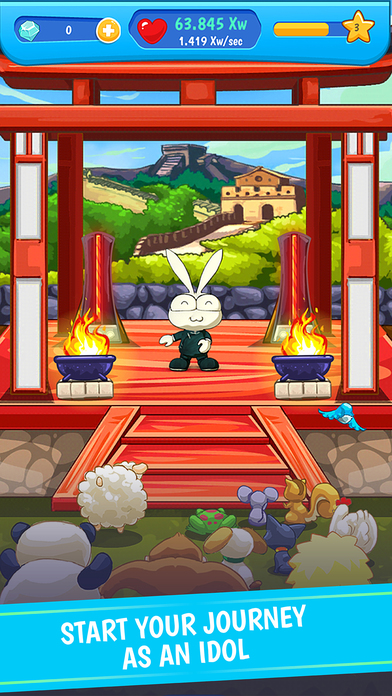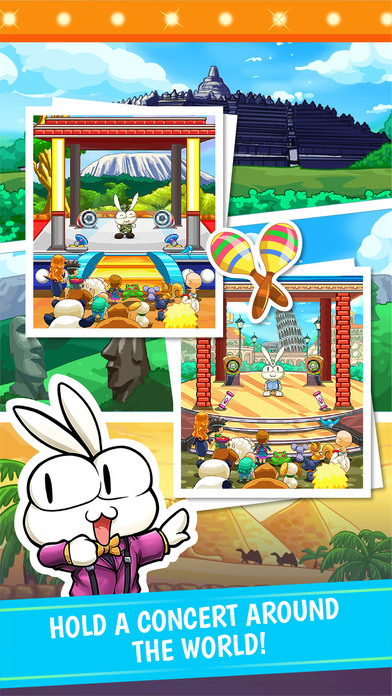 iTunes Description
Bunbu Dance Tour tells a story about a cute and charming bunny named Bunbu who wants to realize his dream in becoming an idol. From a nobody, Bunbu starts climbing the charts by dancing haphazardly at his home town. Due to his cute figure, he radiates his charm and eventually viewers start to gather around him, watching how this cute bunny move his body.

Hold a concert to help Bunbu reach his dream: tap to dance and attract viewers with your charm, please them more with souvenirs for more idle income, get love letter from fans, take on jobs from clients, and become the best superstar of the show.
Forum Thread: Bunbu Dance Tour (by Regulus Studio)
---
Card Thief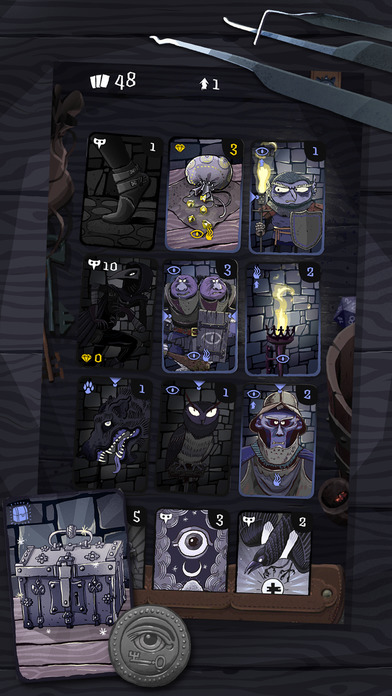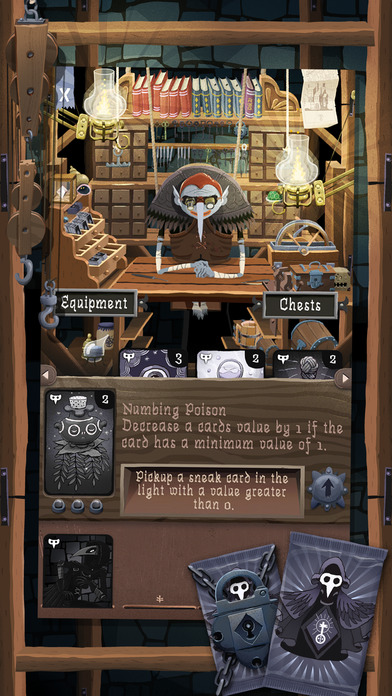 iTunes Description
Card Thief is a solitaire style stealth game played with a deck of cards.

In Card Thief you move through a deck of cards as a stealthy thief. Sneak in the shadows, extinguish torches, pickpocket guards and steal valuable treasures without getting caught.

Card Thief, the official follow up to Tinytouchtales excellent dungeon crawler Card Crawl, attempts to condense the classic stealth genre into a solitaire style card game.
Forum Thread: Card Thief (by Tinytouchtales)
---
Castaway Home Designer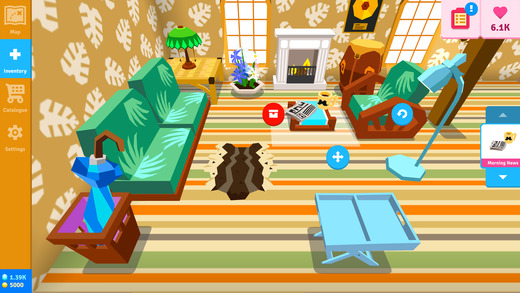 iTunes Description
People are calling this app the best game to design your own interiors in! Create beautiful, stylish interiors that show how creative you are! Youtubers can't stop streaming Castaway games, download and find out why!

In Castaway Home Designer the player is the mayor of a tropical island, but also the personal interior designer for all the citizens. The player earns currency in the form of Gems by creating unique and stylish interiors. There are over 1000 pieces of furniture to use. Earn more Gems by listening to the likes and dislikes of the citizens. By developing the island and building more houses a colourful paradise will be discovered.
Forum Thread: Castaway Home Designer (by Stolen Couch Games)
---
Clawbert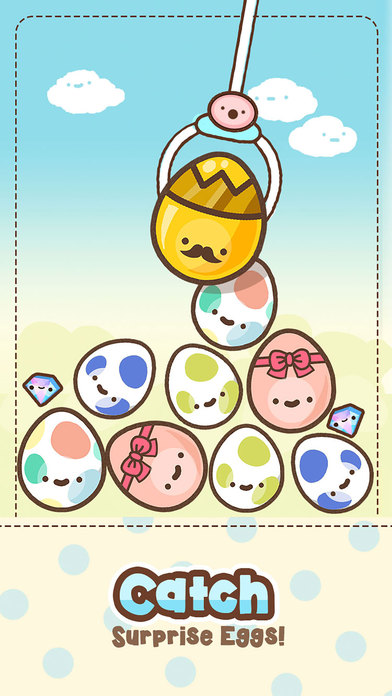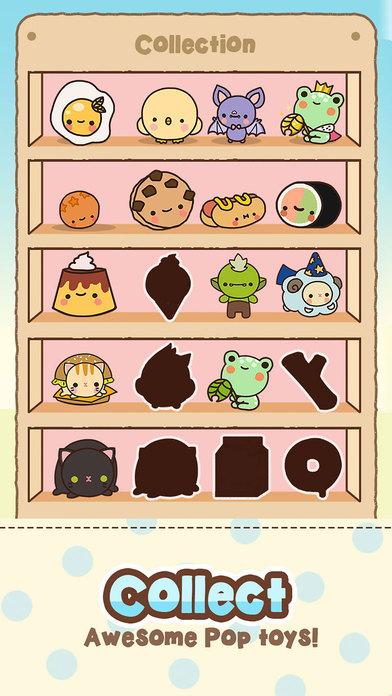 iTunes Description
Clawbert is a lonely claw. He only has two fingers. But he has a full heart! Help Clawbert find friends. Make Clawbert happy again!

The Clawbert UFO catcher machine is great for children and adults alike. Collect the cutest, most adorable toy creatures from surprise eggs as you try to fill your collection.

OMG is that a rare surprise egg?!? Catch it before the machine resets.
Forum Thread: Clawbert (by HyperBeard Games)
---
Construction Simulator 2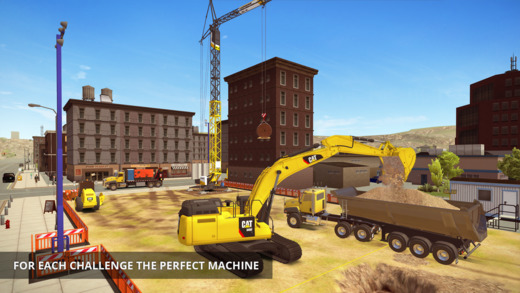 iTunes Description
In Construction Simulator 2, you build your own construction company and take the wheel at 36 original licensed construction vehicles from Caterpillar, Liebherr, Palfinger, Bell, STILL, and ATLAS. Dig to your heart's content in the popular sequel to Construction Simulator 2014, operate massive cranes, load construction materials, pour concrete, and cover the streets in Westside Plains city with asphalt. Construction Simulator 2 takes you to the USA with much-requested road construction and tons of jobs with construction vehicles to match.
Forum Thread: Construction Simulator 2 (By astragon Entertainment)
---
Cosmic Express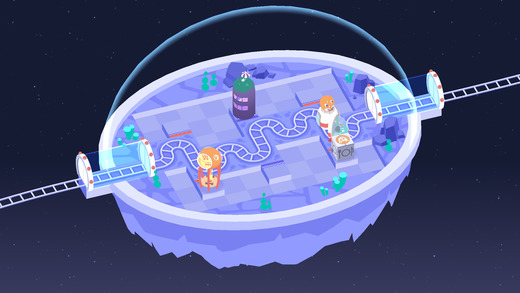 iTunes Description
Cosmic Express is a puzzle game about planning the train route for the world's most awkward space colony, from the minds behind A Good Snowman Is Hard To Build and the art of Tyu from Klondike. It's cute, harder than it looks, and guaranteed to give you hours of frustrating fun across hundreds of levels.
Forum Thread: Cosmic Express (by Draknek Limited)
---
Crash of Cars (by Not Doppler)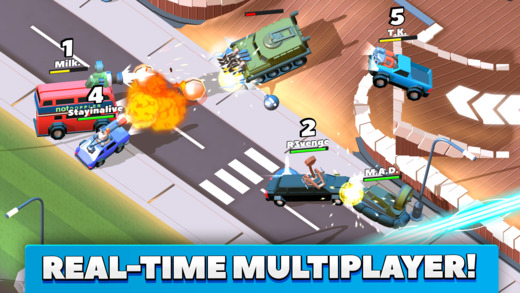 iTunes Description
Welcome to Crash of Cars, a REAL-TIME MULTIPLAYER game where your goal is to collect as many crowns as possible before getting destroyed.

Use power-ups and smash into opponents to destroy them; then swoop in and take any crowns that they drop. Be careful though, the more crowns you collect, the bigger your bounty becomes – making you a bigger target for other players to destroy!

Can you climb the hourly leaderboards?
Forum Thread: Crash of Cars (by Not Doppler)
---
Crystal Picnic Unleashed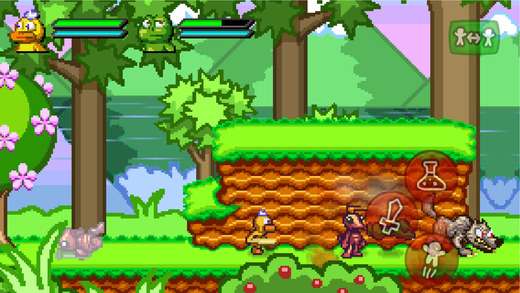 iTunes Description
Crystal Picnic is a lighthearted and colourful tribute to the classic era of action RPGs! Join a sarcastic gardener and a wannabe knight as they journey across the kingdom chasing after ants who stole magic crystals from the castle. Oh, and did we mention the ants have gone mad because they're EATING those crystals? Yeah, that makes things much more unpredictable! Hours of exploration, mesmerizing platform-style combat, plenty of new friends to meet and loads of wacky enemies to encounter. When you fight chubby birds and ants carrying bazookas, you know you're in for a good time!
Forum Thread: Crystal Picnic Unleashed (by Nooskewl)
---
Curvyrace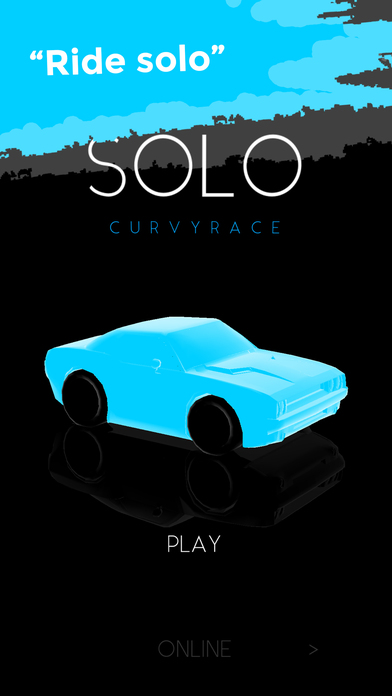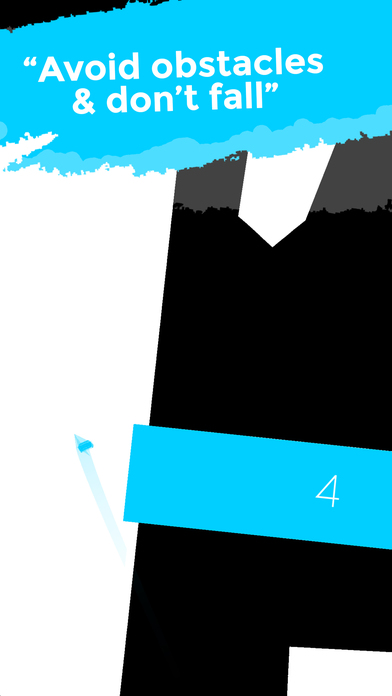 iTunes Description
An abstract take on a classic car race.

Find your path through ever changing obstacle course and try to stay on the road with simple, one finger control – touch and hold to go right and release to go left.

Race against your friends or a random opponent in realtime multiplayer mode or try to set new highscores for yourself in solo mode.
Forum Thread: Curvyrace (by Nauris Andzans)
---
Darky Bats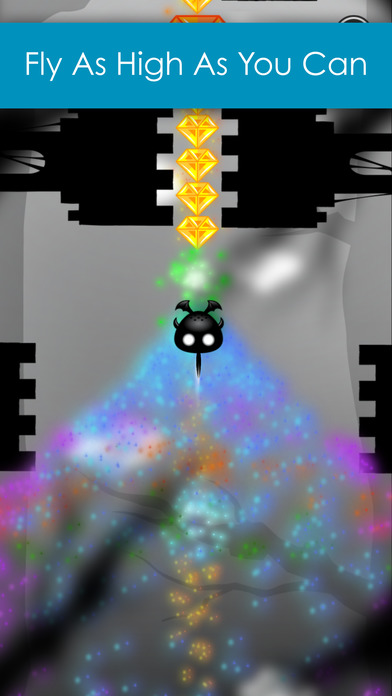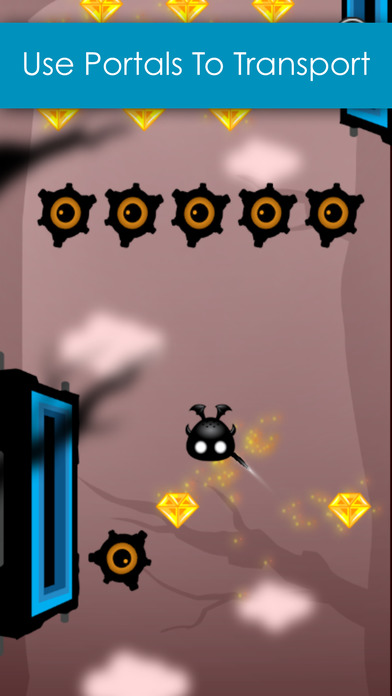 iTunes Description
Enter the devious world of DARKY BATS in a stunning beauty with endless gameplay. Flap and survive through elements such as portals, flamethrowers, falling and shooting spikes, barb wire, swinging fireballs, spinning blades, and much more. Easy to play, hard to master: the faster you tap, the better control you have. Fly up the deadly forest, upgrade your Darky Bat for better agility, and see how long your can survive.
Forum Thread: Darky Bats (by Konig Studios LLC)
---
Dead Ringer: Fear Yourself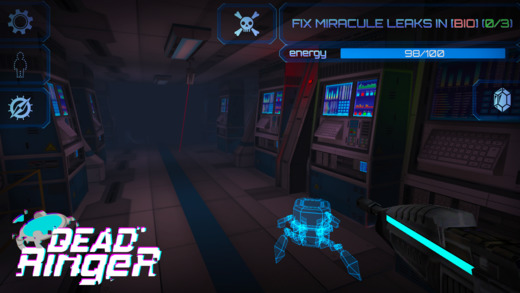 iTunes Description
New climatic sci-fi horror game from the creators of "Eyes – the horror game".

Driven by ideals, young scientist Dr. Laird seeks to secure the global peace using his controversial nanorobotic inventions. Gifted but naive, he accidentally corrupts nanorobots supervisor A.I. program.
Hence, M.I.R.A. is born – self-aware artificial intelligence, malicious and driven enough to follow her twisted agenda ferociously. Do you have what it takes to intercept and terminate her cold, virtual brain?
Forum Thread: Dead Ringer: Fear Yourself (By Gameverse)
---
Death Road to Canada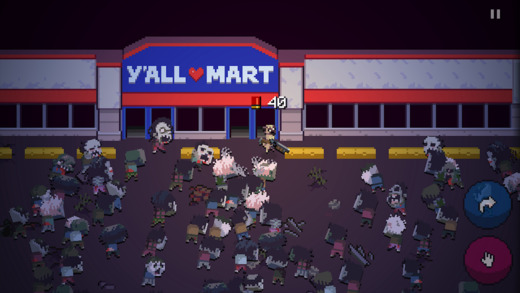 iTunes Description
Death Road to Canada is a Randomly Generated Road Trip Action-RPG. You manage a group of jerks as they explore cities, find weird people, and face up to 500 zombies at once. Everything's randomized: locations, events, survivor personalities and skills. There's a different story every time you play.

Travel the Death Road from Florida to Canada, the last nation on Earth. Find special events, rare encounters, and unique recruits. Recruit a grunting super-bodybuilder who's strong enough to pick up and throw the car. Try to teach a dog how to walk upright and shoot a minigun.

Most of all, get eaten by enormous hordes of slow, classic-style zombies.
Forum Thread: Death Road to Canada (by Rocketcat LLC)
---
DonutKing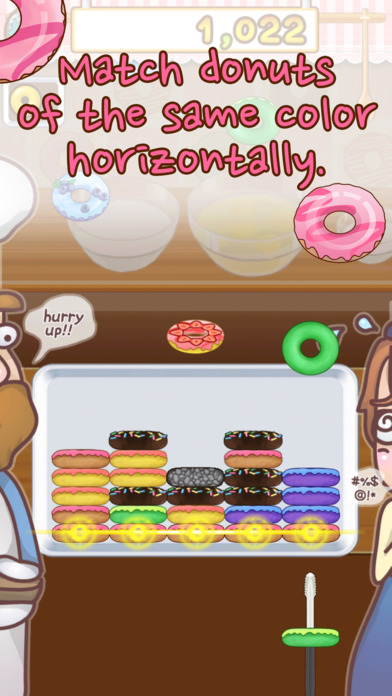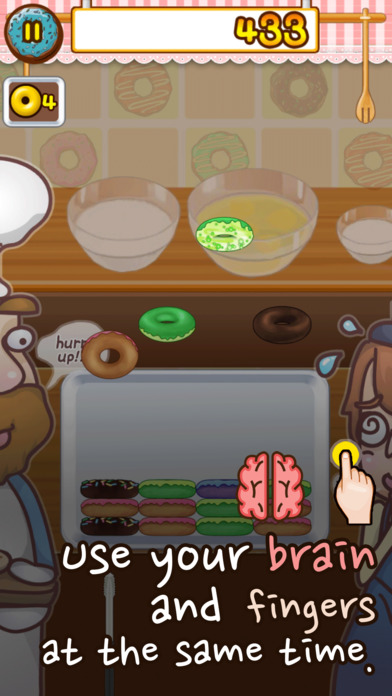 iTunes Description
Simple yet addictive puzzle game you will absolutely fall in love with.

When the shop opens, the patisserie keeps dropping colorful donuts.
All you have to do is to match the donuts of the same color to clear it!
If the donut tray is full, sorry. You are out of luck. The store must be closed. Don't let it happen!
Challenge yourself by clearing hundreds, even thousands of donuts, from the tray!
Forum Thread: DonutKing (by DaddyFace Inc.)
---
Drive Fast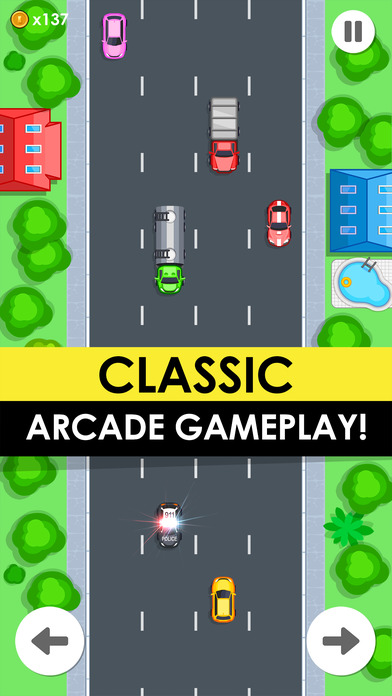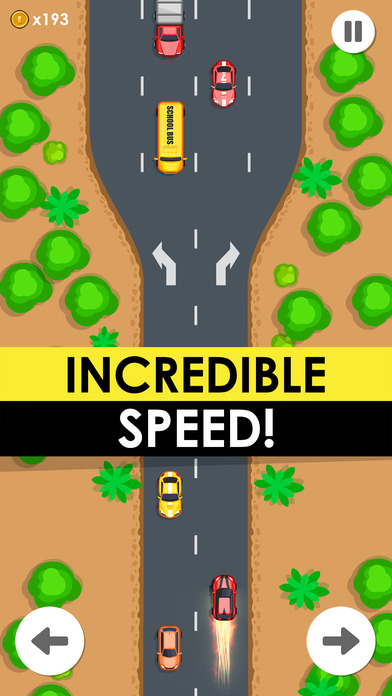 iTunes Description
Buckle up, hit the gas and hold on tight!
You're driving the opposite lane!

Think you're a great driver?
Try Drive Fast!
Forum Thread: Drive Fast (by Vitaliy Onyshchenko)
---
The Elder Scrolls: Legends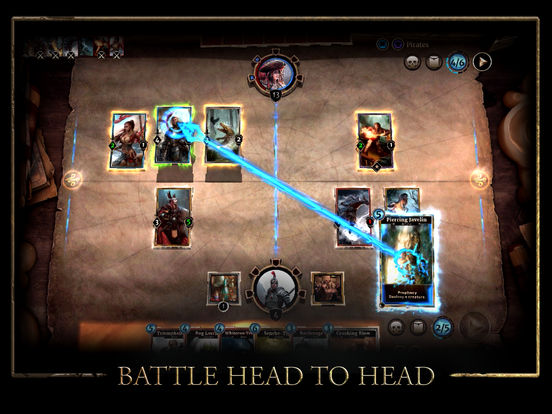 iTunes Description
The Elder Scrolls: Legends™ is a new strategy card game based on the world and lore of the award-winning Elder Scrolls series. Play for hours or minutes across many game modes that are easy to learn but challenging to master.

PLAY ON YOUR OWN – Story mode provides hours of solo gameplay in which you'll earn new Legends cards, decks, and packs. Or draft a deck from scratch and battle a series of computer opponents.

PLAY AGAINST OTHERS – Test your decks against friends, challenge online opponents in ranked play, or draft a deck from scratch and battle other players who have done the same.
Forum Thread: The Elder Scrolls: Legends (By Bethesda)
---
Ellie & Max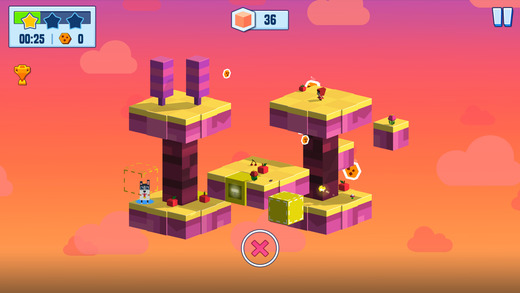 iTunes Description
Spin your way towards the hidden end!
An ever-curious little girl Ellie and her loyal pet dog, Max.
Venture forth to the journey of a mysterious world!
What amazing adventures will Ellie and Max encounter at this odd place?
Forum Thread: Ellie & Max (by Appetizer Games)
---
Fingerboard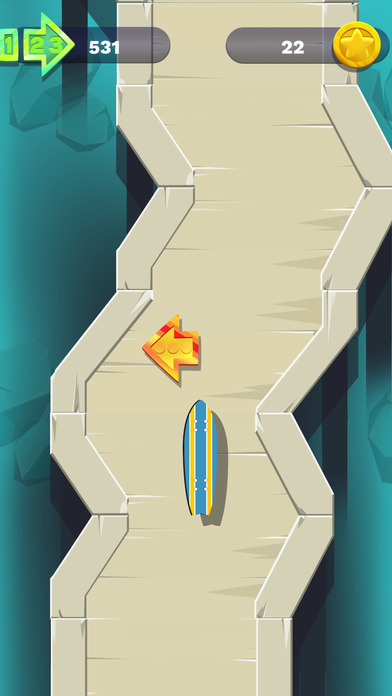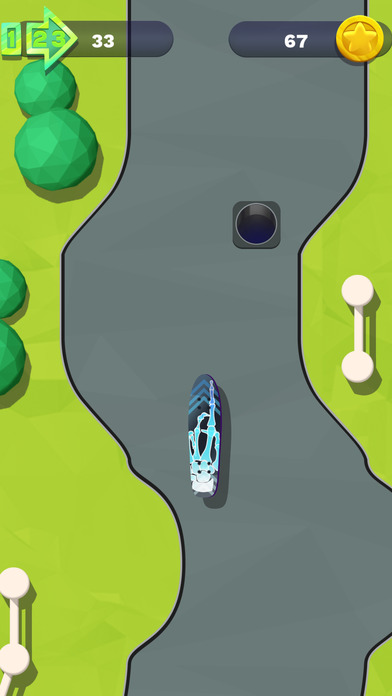 iTunes Description
Fingerboard it's a fun arcade racing game. Use your finger to control skateboard. Avoid barriers, collect coins and bonuses. Check your skills and reach top charts.

– One-finger gameplay
– 10 awesome handmade fingerboards
– Game Center
Forum Thread: Fingerboard (by MetalBear Studio)
---
FZ9: Timeshift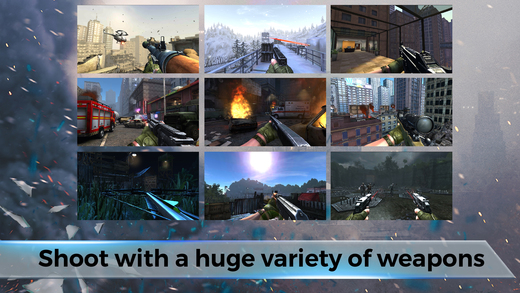 iTunes Description
Accompany Mak, a lost American soldier on a quest to eradicate the AS — a terrorist organization. Pick up rifles, machine guns, and rocket launchers to eliminate enemies with the aid of bullet time. Observe carefully, take aim, and BANG! FZ9: Timeshift features your favorite weapons — such as the Glock, AK-47, M4A1 — and an in-depth upgrade system that allows you to create your own unique weapon in the Armory. In addition to story missions, take on new challenges in three other game modes: Compete with other players in PvP, gather valuable resources in Cycle Missions, and get ready to be surprised with unique tests in the Weekly Challenge. Embark on a variety of daring missions — and protect the world from terrorists!
Forum Thread: FZ9: Timeshift (by Hiker Games)
---
Go!Blin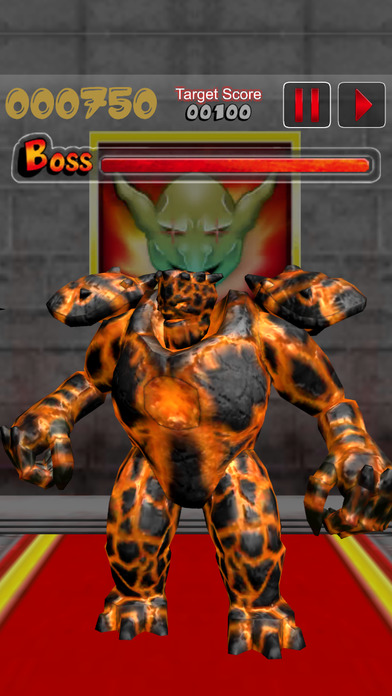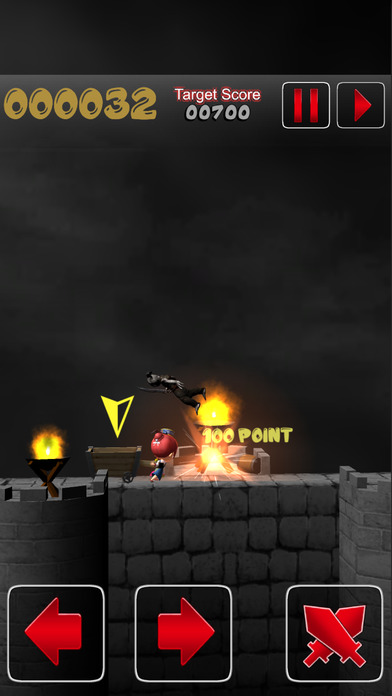 iTunes Description
Harin enters the castle where the goblin lives to save her sister.
Will Harin rescue her sister and live happily with her again..?

Features
– Very Fun!!
– Easy game
– Simple game.
– Thrilling game.
– Timing game.
– GameCenter (Score).
Forum Thread: Go!Blin (by Kim Bo Young)
---
Idle Tower Defense
iTunes Description
Idle Tower Defense is the perfect blend of two popular genres – idle games and tower defense games, of course!

Build up to 20 unique towers, each having their own specialty attack type and skills. Use them to fend off the constant onslaught of enemy monsters. Consistently upgrade your towers to match the progressively more difficult monsters and bosses!

There is no repetitive tapping in this game! The "active play" aspect of this game involves clicking on a monster that almost sneaks by to focus target it with your towers, and using your towers' powerful skills to get that extra power needed for difficult waves.
Forum Thread: Idle Tower Defense (by Thomas Bizal)
---
Innocent Bane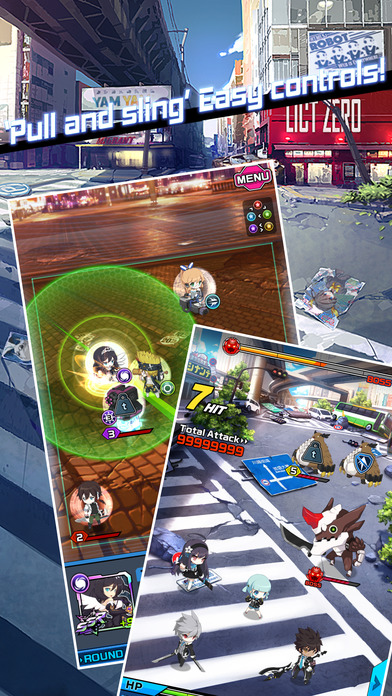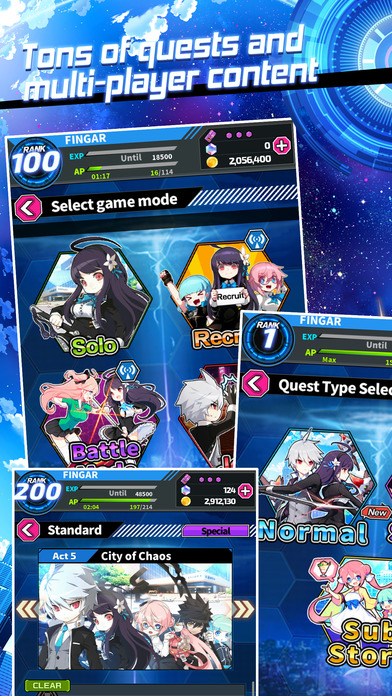 iTunes Description
Tokyo is being ravaged by monsters in Innocent Bane!

Players win dynamic battles to protect the city by pulling and slinging 400 unique characters against enemies.You'll embark on quests, go on raids, and cooperate with friends to take on tough bosses!
Forum Thread: Innocent Bane (by Fingar Studio)
---
Omino!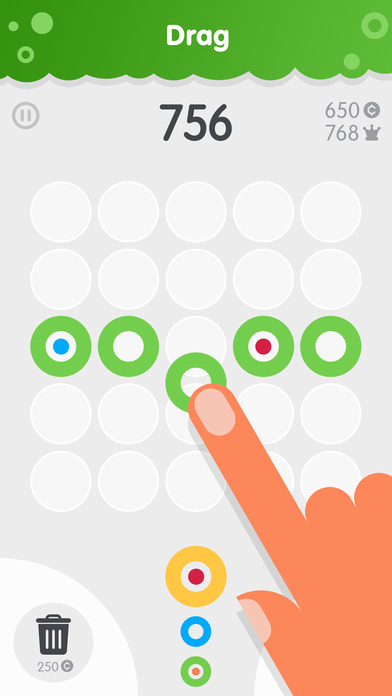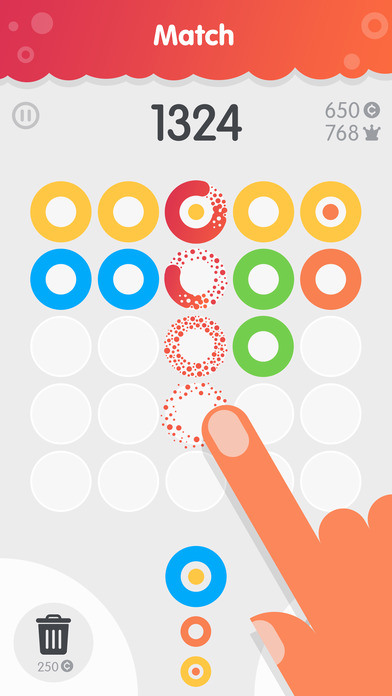 iTunes Description
Omino is a fun new brain teaser where domino meets match-3!

Drag and match rings to create beautiful chain reactions in this endless fun board game.
Use the life-saving gifts to smash even more rings.
A pinch of strategy will go a long way.
Calm your mind with Omino's beautiful music and play at your own pace.
Go as high as you can and brag about it proudly!

Enjoy Omino! – casual, strategic, endless fun!
Forum Thread: Omino! (by MiniMana Games)
---
One Finger Death Punch 3D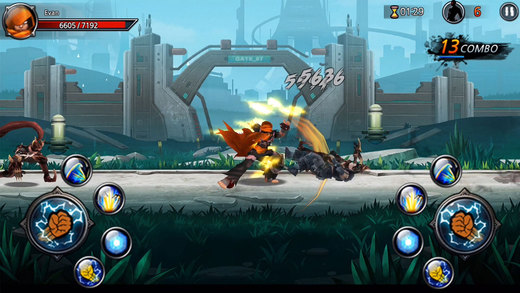 iTunes Description
A wide variety of martial arts from your fingertips!

One Finger Death Punch's Authentic Sequel, Re-Innovated in 3D Style!
Do you want to experience the many martial arts that exist in the world?
Let's defeat many villains by manipulating martial arts!
With your finger, you can become the best martial artist in the world!
Forum Thread: One Finger Death Punch 3D (by MOBIRIX)
---
One HeadingMan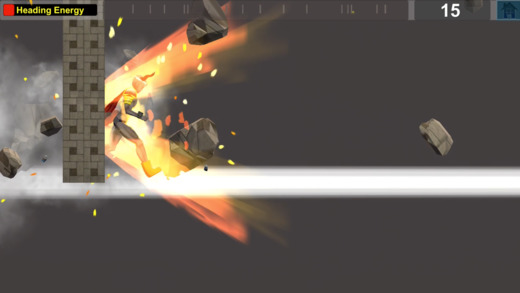 iTunes Description
Super hero Heading Man is a running game that breaks the wall with excitement and moves forward and defeats the bad guys.
Attach items of Heading Man to make more powerful Heading Man!
A Heading Man who awakens your heroic nature!
Forum Thread: One HeadingMan (by Kim Bo Young)
---
Oxenfree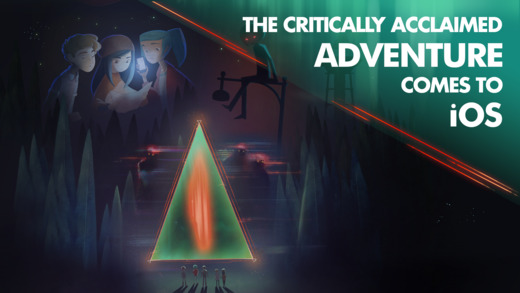 iTunes Description
The critically acclaimed, mind-bending adventure comes to iOS with custom touch controls.

Oxenfree is a supernatural thriller about a group of friends who unwittingly open a ghostly rift. Play as Alex, a bright, rebellious teenager who brings her new stepbrother Jonas to an overnight party on an old military island. The night takes a terrifying turn when you unwittingly open a ghostly gate spawned from the island's cryptic past. How you deal with these events, your peers, and the ominous creatures you've unleashed is up to you.

Determine every aspect of Alex's story while exploring Edwards Island, uncovering the base's dark past, and changing the course of your friends' lives.
Forum Thread: OXENFREE (by Night School Studio)
---
Pavilion: Touch Edition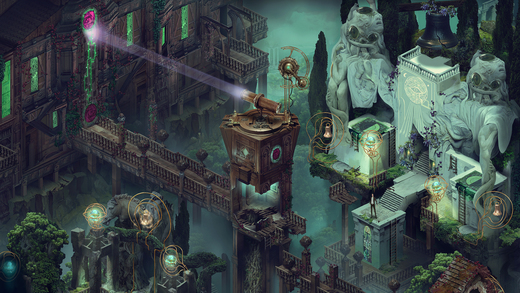 iTunes Description
Pavilion, the multiple award winning & IMGA nominated game from Visiontrick Media. Dubbed as a fourth-person puzzling adventure, Pavilion throws you directly into its mysterious and atmospheric world without any tutorials or beginning explanations.

Guide the mysterious main character through a surreal dream-like place where reality clash with fantasy. Interact with the environment – sounds, lights, physical objects – through intuitive touch controls. A puzzle game portrayed through exploration and audio-visual imagery fully realized in beautiful hand-crafted 2D artwork and an otherworldly soundscape.

Dreamy ambient tunes from space-music pioneer Tony Gerber brings a great contemplative mood to the experience of Pavilion.
Forum Thread: Pavilion: Touch Edition (by Visiontrick Media AB)
---
Piggy Banks!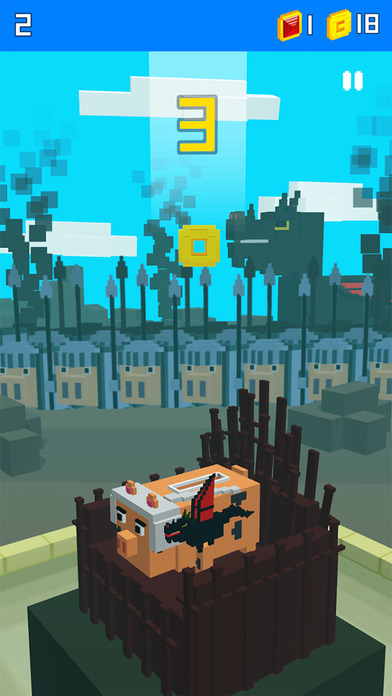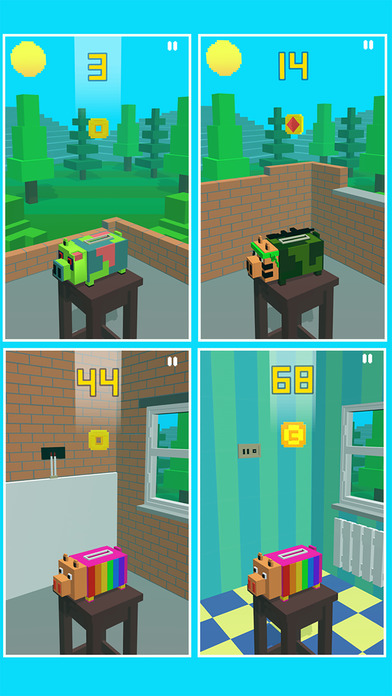 iTunes Description
You think dropping coins into a piggy bank is easy? Tap at the right moment to drop coins into your piggy bank and build a cozy home for your piggies.

Unlock new characters and discover new worlds! Drop! Collect! Build! Good luck!
Forum Thread: Piggy Banks! (by Appsolute Games)
---
Pipe It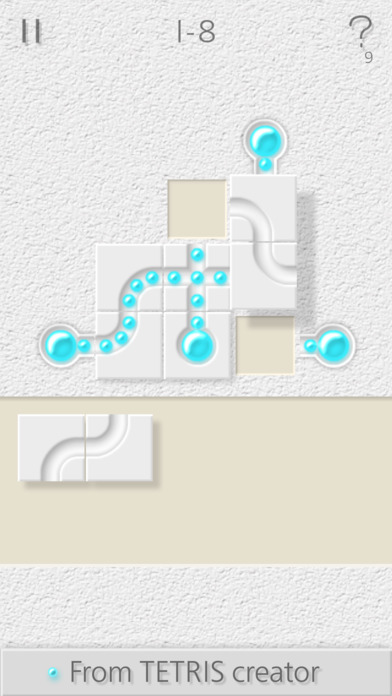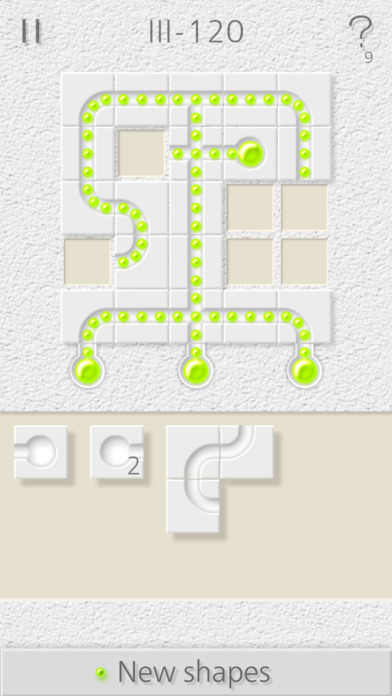 iTunes Description
Pipe It is a new puzzle game designed by Tetris author Alexey Pajitnov. It is a modern take on classic game mechanics.

Put all puzzle pieces from lower shelf onto the playing field. Build the branches by connecting all the pipes of the same color.
Forum Thread: Pipe It (By ANDREY NOVIKOV)
---
PixelTerra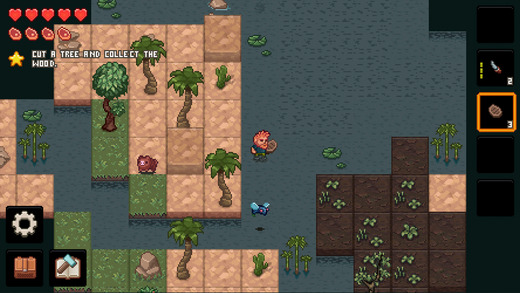 iTunes Description
The world of PixelTerra is quite dangerous so you need to build a shelter, find some food supply and get ready to protect yourself from monsters in order to survive at least a couple of days. Then you can only hope that the walls of your shelter will be strong enough to withstand the onslaught.
Forum Thread: PixelTerra (by Anton Skvortsov)
---
Pocus.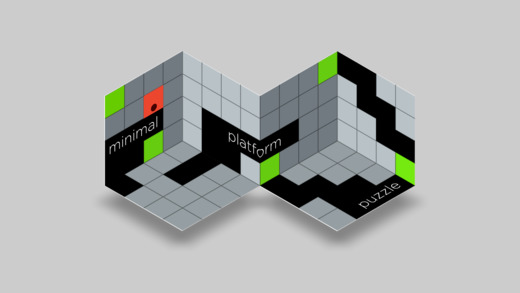 iTunes Description
hard • perceptual • puzzle

Dot (•) is everything… Navigate a red square around 3 faces of a cube, contending with the fact that gravity in this world is relative to the dot on the square you control. Just swipe to move, fall or climb stairs.

Focus on the dot (•)… Gravity in this world is relative to the dot (•) on the red square you control.

Collect all the green squares to beat the level. As you play, you'll start to find creative elements…
Forum Thread: pocus. (by gamebra.in)
---
Pudi – A Color Matching Game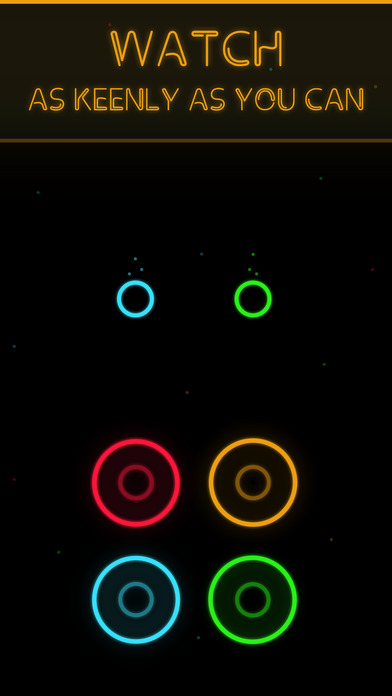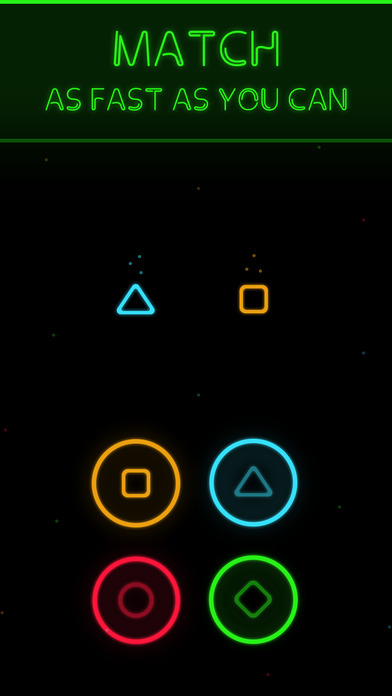 iTunes Description
Pudi is an addictive game where you play with falling dots in an endless arcade.
Connect dots with the wheel at the bottom of the screen as they fall Tetris®-fashion at increasing speeds in tune with the pulsating soundtrack.
How fast can your fingers be?
Forum Thread: Pudi – A Color Matching Game (by Jambav, Inc)
---
Retro Soccer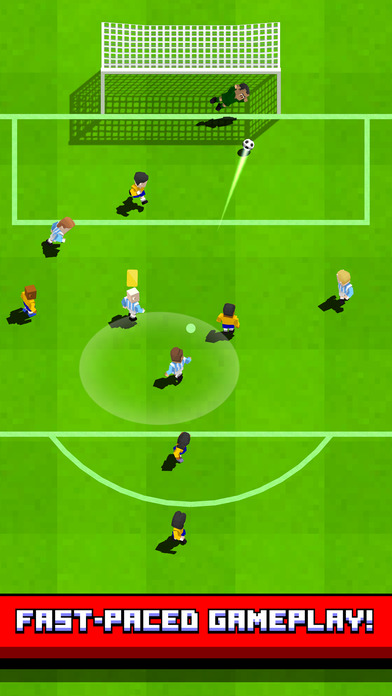 iTunes Description
Build a world class squad and settle things on the pitch in the ULTIMATE arcade soccer game! With lightning-quick gameplay and intuitive touch controls, Retro Soccer makes other football games look like a pre-season friendly!

Take on hundreds of challenge matches (including some of the best comebacks and upsets in football history!) as you collect your favorite soccer legends and create a dream team for the ages. Play the beautiful game your way, going for glory across world trophy and league competitions and earn bragging rights by sharing replays of your best goals!
Forum Thread: Retro Soccer – Arcade Football Game (By Mobile Gaming Studios)
---
Shikaku Heat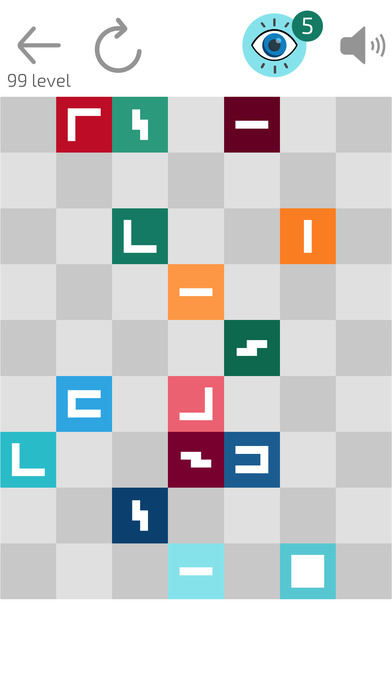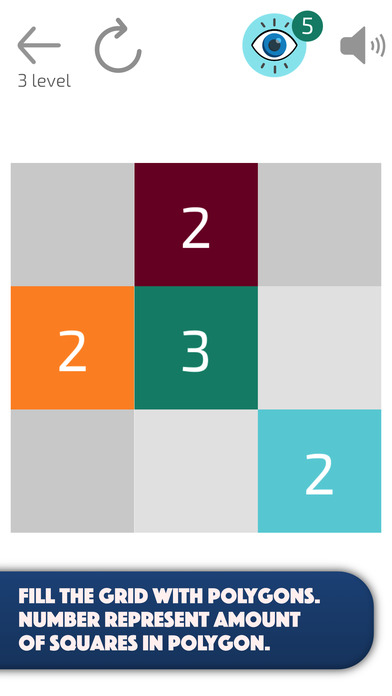 iTunes Description
Shikaku Heat is addictive puzzle game and enjoyable for all ages. The concept of the game is very simple. Shikaku is played on a rectangular grid. Some of the squares in the grid are marked with figures. The goal is to fill the entire grid with polygons such that each polygon contains only one figure, and its shape correspond to containing figure. Square could also be marked with number, then it represent amount of squares in polygon.
Forum Thread: Shikaku Heat (by Skaskevich Dzmitry)
---
Ski Zoo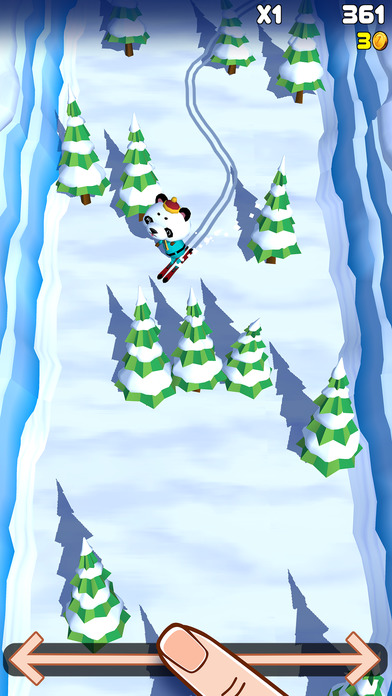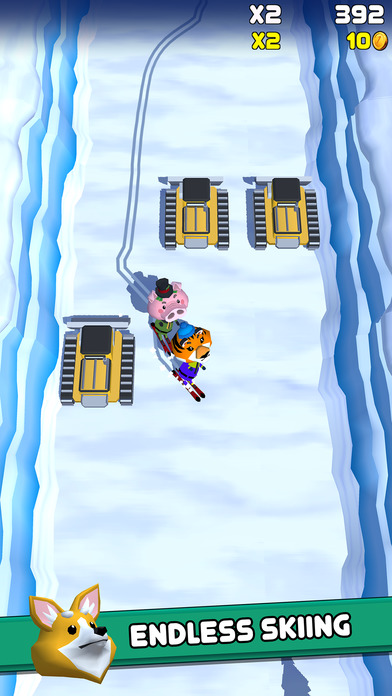 iTunes Description
Ski Zoo is an endless arcade skiing game!

Features
* Fun slider control for skiing
* Cute animal characters
* Cool powerup buddies
* Global leaderboards
* Yeti!!!
Forum Thread: Ski Zoo (by Tuokio)
---
Sunless Sea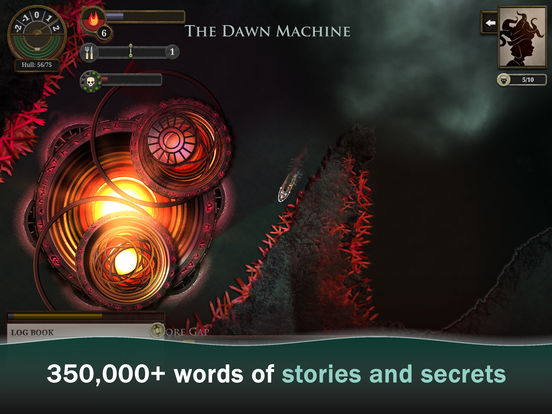 iTunes Description
LOSE YOUR MIND. EAT YOUR CREW. DIE.

Failbetter's award-winning PC game is now on iOS! Take the helm of your steamship and set sail for the unknown. Sunless Sea is a game of discovery, loneliness and frequent death, set in the award-winning Victorian Gothic universe of Fallen London.

If the giant crabs, sentient icebergs and swarms of bats don't get you, madness and cannibalism certainly will. But that old black ocean beckons, and there's loot for the brave souls who dare to sail her.

Betray your crew, sell your soul to a Devil, marry your sweetheart. Survive long enough and you'll achieve your life's ambition.

You will die, but your legacy will live on…
Forum Thread: Sunless Sea (by Failbetter Games)
---
Super Plexis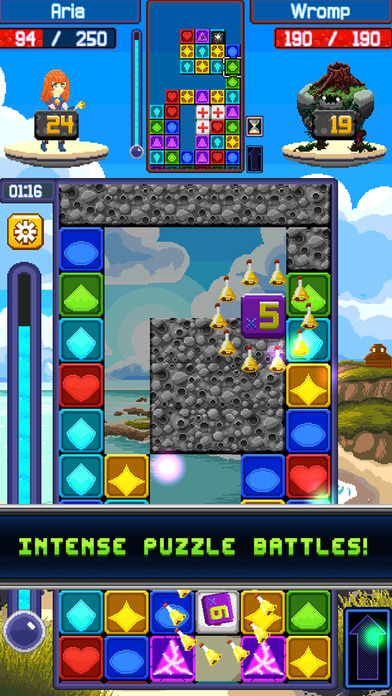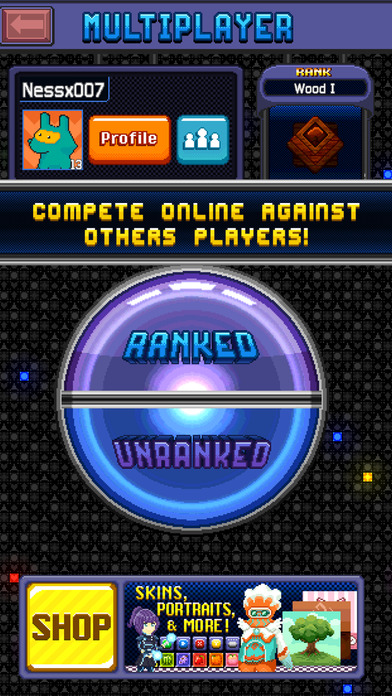 iTunes Description
Featuring fast-paced puzzle action gameplay, Super Plexis brings the joy of classic 16-bit puzzlers to your phone! The puzzle battles are easy to pick up, but challenging to master, as you work to overwhelm your opponent's board while defending your own. Engage in real-time multiplayer matches against players online and climb the competitive ladder! Unlock new characters, abilities, skins, and portraits to suit your profile and personal play-style.
Forum Thread: Super Plexis (by Medley Studio)
---
Sword of Shadows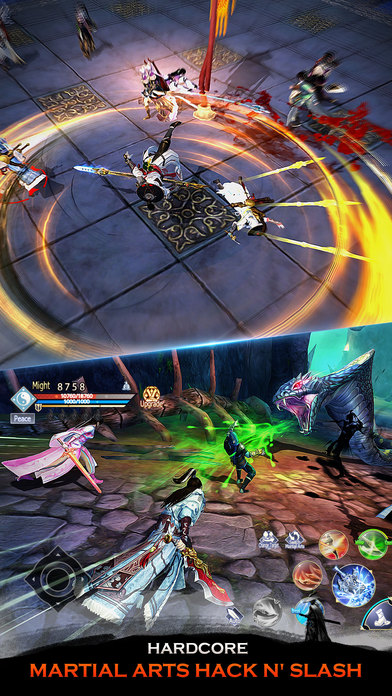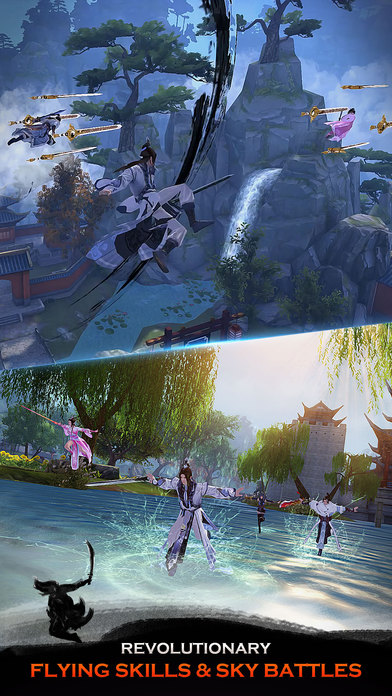 iTunes Description
The ancient realm of Jianghu is once again under siege by dark and powerful forces. Each martial arts school is fierce and fearsome in its own right, but is any one faction strong enough to take control of the kingdom? In Sword of Shadows, players will embark on a journey to become a martial arts legend in a dazzling world powered by the second generation Flexi Engine. Sword of Shadows is the latest epic martial arts MMO title from Snail Games. It is full of exciting gameplay features and dynamic battlefields, including the Team Arena, Sky Arena and Conquest, and more The game also includes flying skills, expanded quests, expanded guild functions, and more in a breathtakingly detailed environment.
Forum Thread: Sword of Shadows (by Snail Games USA Inc.)
---
Temple Jump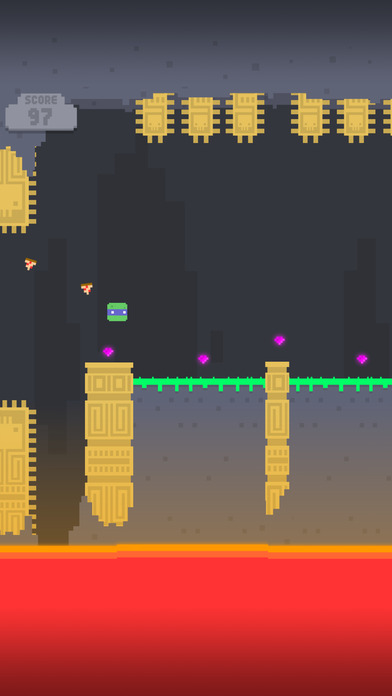 iTunes Description
Jump for your life in a lava filled temple of doom as you collect precious gems.

Hold down your thumb to make your jump bigger and let go to start falling down. Jump from pillar to pillar, while avoiding classic dangers like shooting fireballs and spikes.

Find the golden wings and tap to flap your way through deadly obstacles.
Forum Thread: Temple Jump (By Nexx Studio)
---
Think Twice Puzzle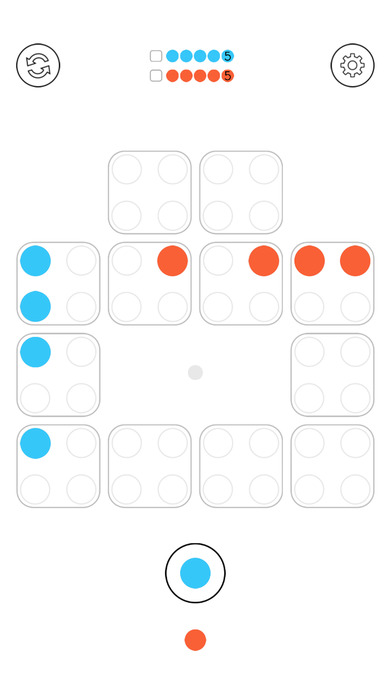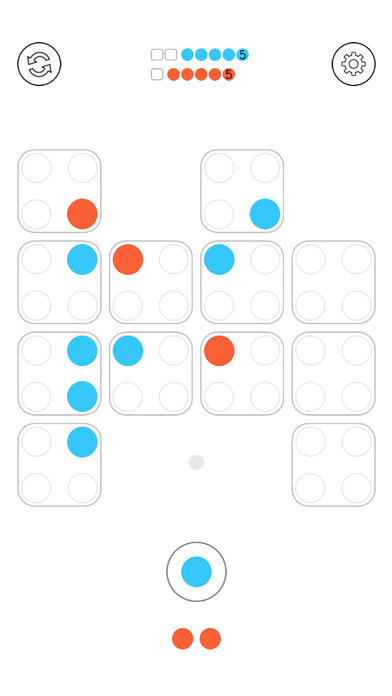 iTunes Description
Think Twice, the puzzle-game citizens of Brussels want to share with the world.

Get ready to Think Twice, as Brussels based developer Monkube challenges you to solve 90 abstract puzzles, and fuses them with the voice of 8 minority communities within Brussels. Complete the levels they made and build the message they want to share with the world, and you'll be awarded with the next chunk of game. Each one being more challenging than the one before.

Think Twice is a citizen based initiative, that acts as a counterweight to all the short sighted media attention Belgium's capital had to endure. So if you're open to the voices of us citizens of Brussels, this game will reward you with an amazing puzzle experience.
Forum Thread: Think Twice Puzzle (By Monkube)
---
Tokaido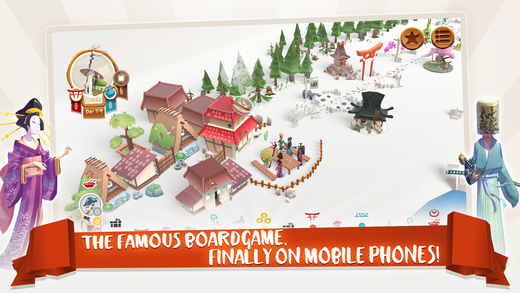 iTunes Description
You are a traveler, in the heart of ancient Japan, walking the legendary East Sea road from Kyoto to Edo, trying to make the trek as fulfilling as possible. Discover the most magnificent landscapes, taste numerous culinary specialties, acquire rare and precious souvenirs, bathe in hot springs, visit the temples, and meet other travelers…. Tokaido is a rite of passage for the heart, walking in serenity and contemplation.

But do not be fooled by the peaceful appearance of the voyage, because you will have to demonstrate stronger strategy than your opponents if you want to win! Whether you sneak along as a messenger, a geisha, or even a ronin, you must discover as many hidden marvels as you can along the road, so your journey is the most satisfying of all!
Forum Thread: Tokaido™ (by FUNFORGE)
---
Trilogic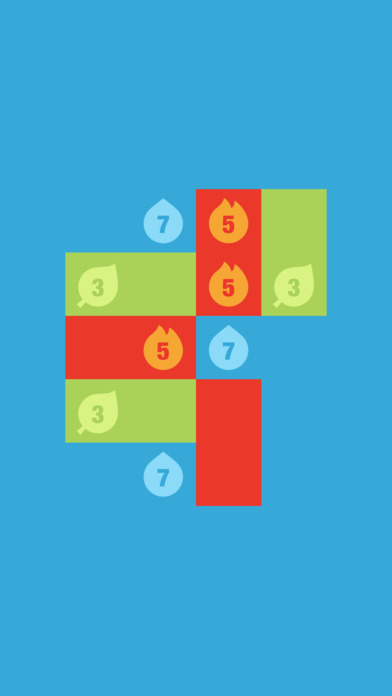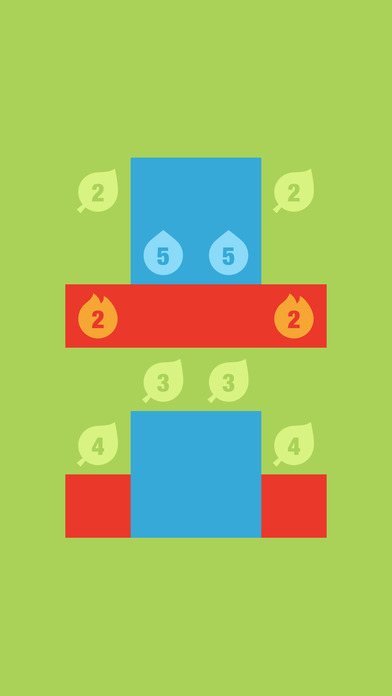 iTunes Description
Be ready to challenge your brain with the 180 devilish puzzles of Trilogic!

Water puts out Fire
Fire burns Leaf
Leaf drinks Water

A follow-up to Bicolor!
Forum Thread: Trilogic (by 1Button SARL)
---
Tuber Evil: Horror Factory Run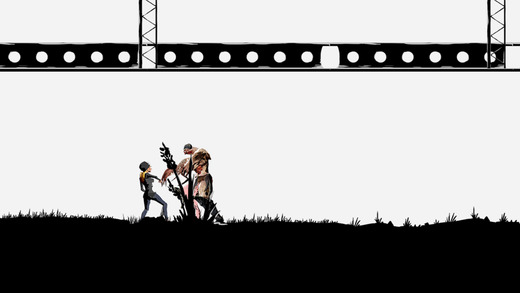 iTunes Description
Alex Einstein's vlog and let's play 'tuber channel was hacked by the Illuminati on multiple occasions. In retaliation, she goes to a secret Illuminati facility to film what was inside. You wouldn't believe what she found inside!

Bio weaponry and monsters. Now, Alex must run, slide, and jump to escape the factory.

The longer you run, the more views your live vlog gets. Avoid being attacked by factory-enhanced zombies and creatures and go viral!
Forum Thread: Tuber Evil (by Darius Immanuel Guerrero)
---
TypeShift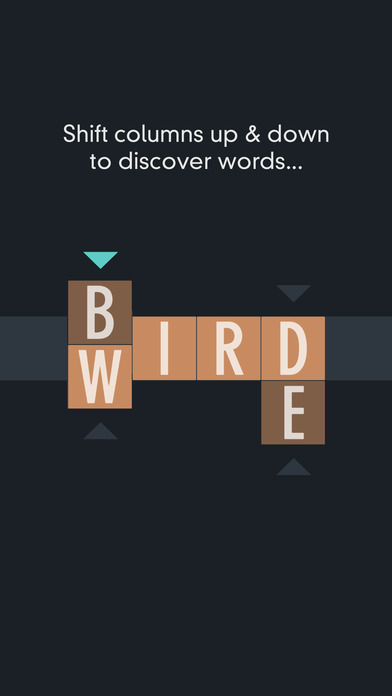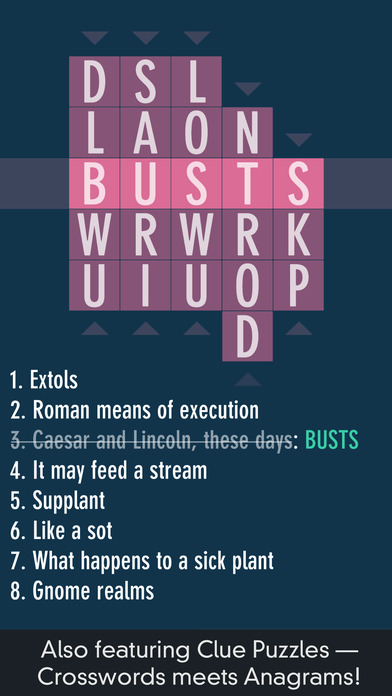 iTunes Description
Typeshift is the modern anagram puzzle; re-imagined from the ground up, combining wordplay, modern game design, and a mobile-first approach. In most anagram games, you search for new combinations within a single word, but in Typeshift, you search within three to five words stacked & scrambled up together.

Shift columns of letters up and down as you try to spell words in the center row. Play continues until you have used all letters in a puzzle at least once. Special Clue Puzzles combine Crosswords with Anagrams as you match clever clues provided by Typeshift's various puzzle authors.
Forum Thread: TypeShift (by Zach Gage)
---
Wagon Wreck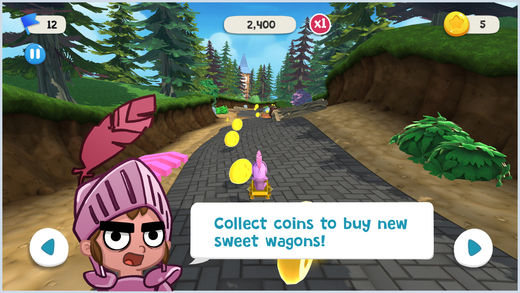 iTunes Description
How far can you make it down this EPIC hill before crashing?! Race down a crazy fantasy forest path at breakneck speeds, narrowly avoiding disaster along the way! Help Max as he zooms past dangerous obstacles, hitting sweet jumps and crashing through towns in this hilariously fun and addictive game. Wagon Wreck is perfectly designed for handheld fun for the whole family.

HOW FAR CAN YOU MAKE IT?!
Forum Thread: Wagon Wreck (by Heartsy Studios)
---
Wander Pug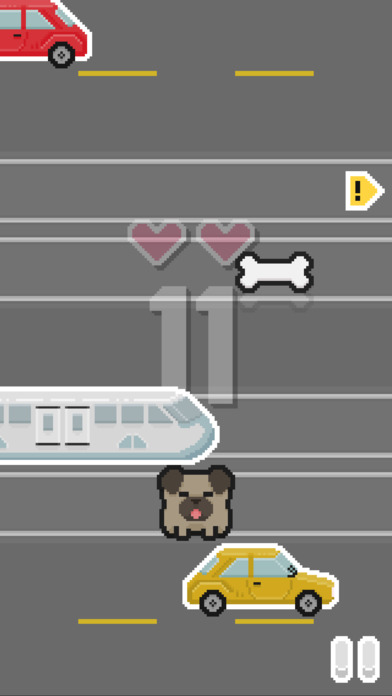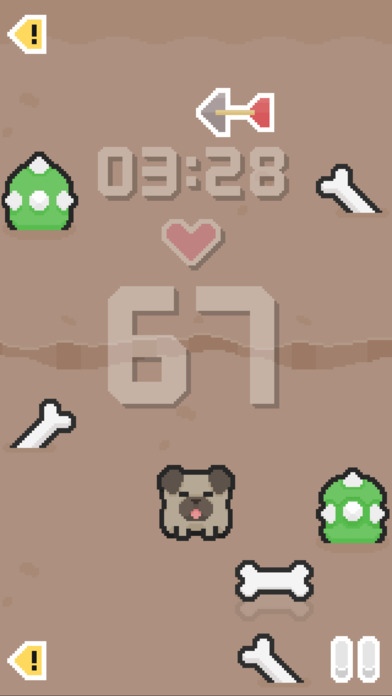 iTunes Description
Follow this adventurous little pug as he travels the world in search of the rarest bones! Help him achieve his quest, but beware the dangers that lie ahead!

– One-touch controls
– Indulge in 2 challenging modes (Arcade & Time Run)
– Local multiplayer to challenge your friends
– Cute pixel graphics and 8-bit track!
– Game Center leaderboards
– Record and share gameplay
Forum Thread: Wander Pug (by Frank & Jordan)
---
Who Am I? – The Zombie's Quest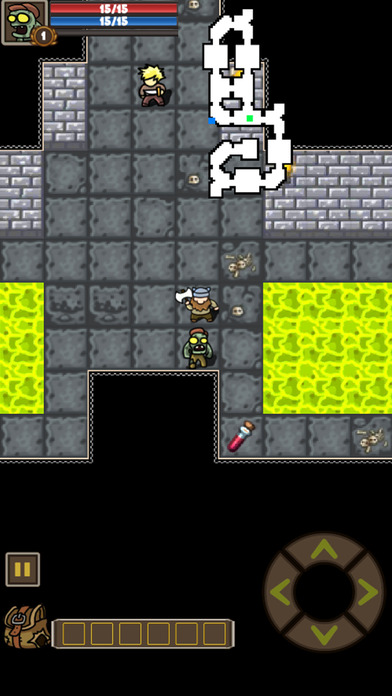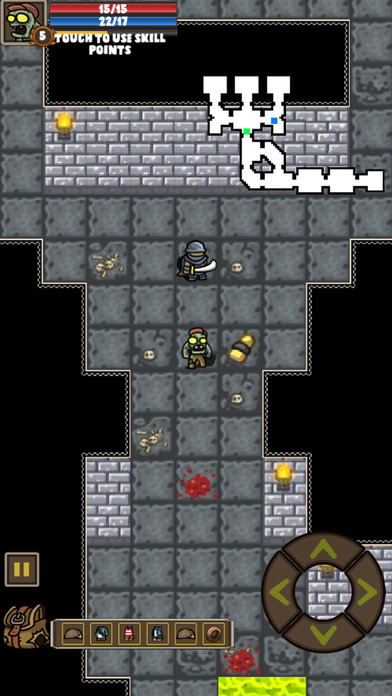 iTunes Description
Can you defeat hundreds of humans and escape from this prison?

– Classic and simple zombie RPG
– Hundreds of items!
– Various hiding quests in various places!
– Help your escape by making your zombies stronger!
– Infinite dungeon that changes every time you enter!
Forum Thread: Who am i ? -The zombie's quest (by BerryBaby)
---