It's another week which means another batch of new iOS games, and typically I'm pretty enthusiastic each and every week. I mean, even the "weakest" week always has a handful of gems, and your normal week usually has more great games than anyone can play. This week, though. My goodness. In case you aren't aware, Apple has been doing a Celebration of Indies promotion for the past week which has seen them highlight the release of an awesome new indie game each and every day. That means the concentration of higher profile releases is even greater this week than usual, and on top of that there's also the normal slew of releases which features a bunch of interesting stuff. It's an embarrassment of riches out there folks, so saddle up and check out the full list of new games below, and then be on the lookout for even more new releases through Apple's indie promotion through the weekend, which we'll be sure to highlight as well.
UPDATE: As if this week wasn't packed enough, rolly platformer The Big Journey has arrived and has been added to the list below.
UPDATE 2: Another new one, Twisty Sky from developer Elephant Mouse, has been added below. Please, just stop with the new games already, I want to go to bed!
---
1942 Mobile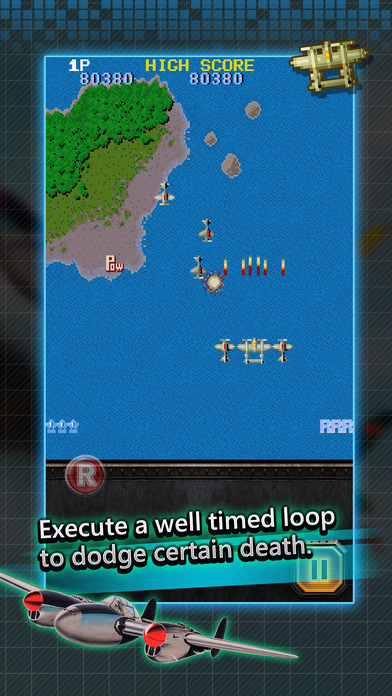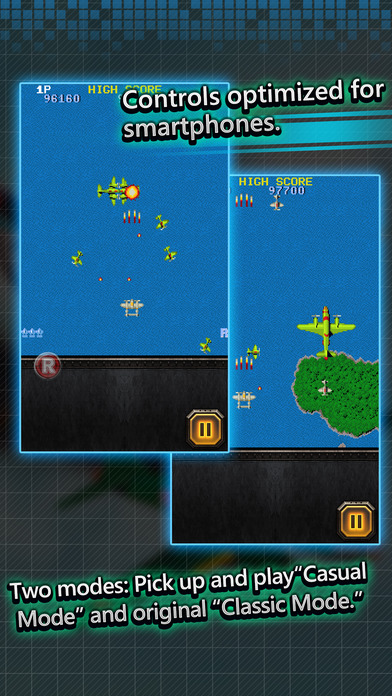 iTunes Description
1942, the classic high flying shooter is now available on smartphones.

Enjoy awesome air battles anytime, anywhere!

About 1942
Set in the Pacific theater during World War II, this vertically scrolling shoot 'em up tasks players with battling through the entire enemy fleet. Shoot down enemy planes, avoid enemy fire and perform rolls and loops to avoid certain death in this epic nail-biter from the past.
Forum Thread: 1942 MOBILE (by CAPCOM)
---
Aftershock – Tactical Card Combat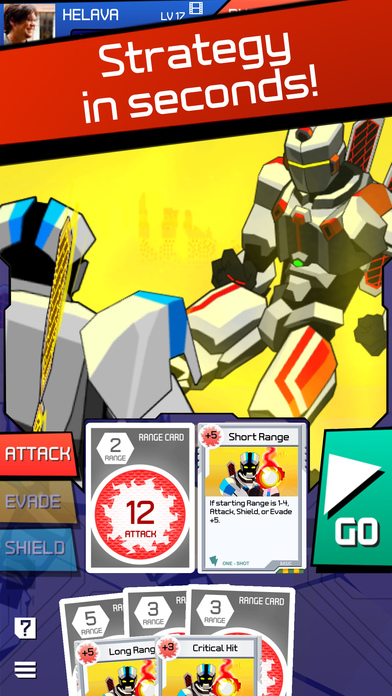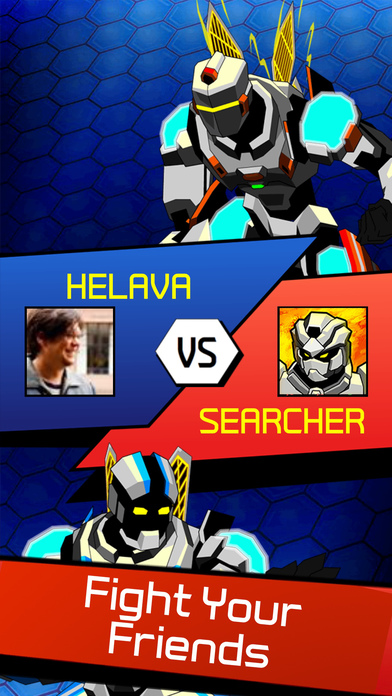 iTunes Description
You scavenge the surface of the ruined world to help your people survive. But you can't do it alone. You reached out to an alternate reality where your world wasn't destroyed – and the only one who can help you… is you.

Aftershock is a tactical card combat game where your location & activity, and the real world affect what your character does in game.
Forum Thread: Aftershock – Tactical Card Combat (by Wonderspark)
---
Almost a Hero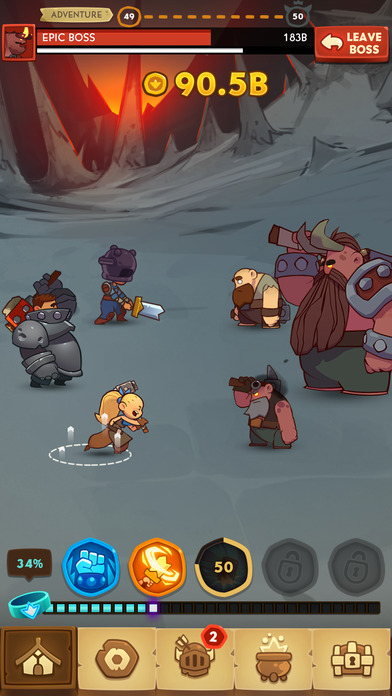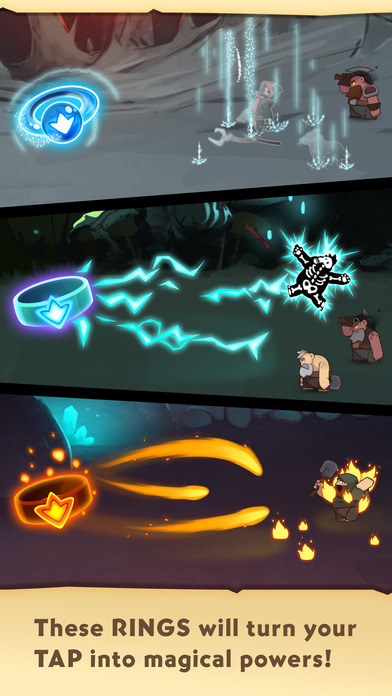 iTunes Description
Almost A Hero is an RPG clicker game where 9 of the most useless idiots embark on a quest to be slightly less useless idiots. They say never give a loser an even chance. We say different.

Nine deeply unique and deeply flawed individuals have been chosen for greatness. Heroic, noble, enlightened… Just 3 of the many words they can't spell. They will set off on an epic journey that will turn them from zeroes to almost heroes. Or dead people. More likely the latter.

Join these 9 zeroes on a quest to become heroes in an ancient land. Train them to learn battle skills, magical powers and which end of a sword is the business end. In AaH you'll find quests, secrets to unlock and there's lots of clicking to do. Yup, it's a clicker game. Have nearly got what it takes to become almost a hero?
Forum Thread: Almost a Hero (By Bee Square)
---
Ball Transformer 2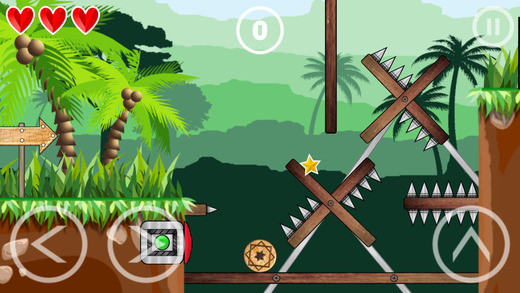 iTunes Description
Your main goal is to pass through all levels and reach the maximum score. Avoid obstacles and open new levels. Various elements and obstacles are being introduced as one moves onto new levels. Also your Ball has some ability such as transform. You can change type of Ball when you need it. Ball can transform into wood, metal or paper.

Develop your logical thinking and imagination with Ball Transformer 2. It is a game combining the elements of arcade and puzzle.
Forum Thread: Ball Transformer 2 (By Holonko Ruslan)
---
Beglitched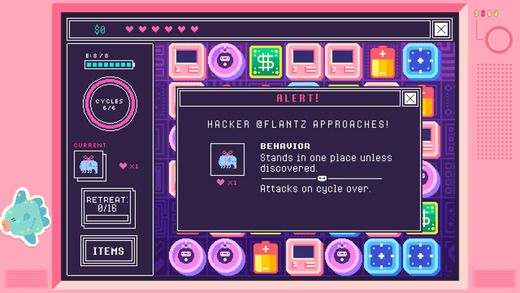 iTunes Description
Beglitched is a game about insecurity, in our computers and ourselves. In a pastel world of networks where nobody truly knows what they're doing, hacking is a magical art and the notorious Glitch Witch is the most premium archmagi of the net. By random circumstance, YOU are her new apprentice. You must use your wits and cunning to unravel the mechanisms of an alien computer and survive amongst a veritable web of clowns, leftclickers, and filedraggers.
Forum Thread: Beglitched (by Alec Thomson)
---
The Big Journey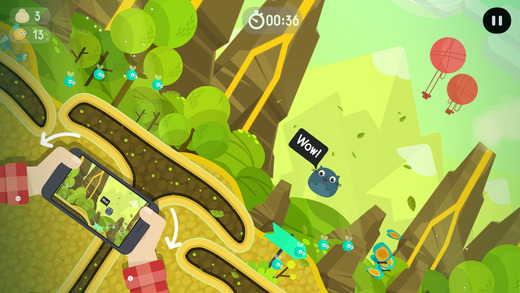 iTunes Description
It's a big, wide world out there, and along with one seriously hungry kitty, you're going to explore it. Tilt to roll around and explore a beautiful world with Mr. Whiskers.

Mr. Whiskers loves all types of food, but when the maker of his favourite dumplings goes missing, our pudgy feline hero has no choice but to acquire a taste for adventure. The Big Journey is a rolly-poly physics-based experience where players tilt their device to roll Mr. Whiskers safely through spooky caves, scorching deserts, lush valleys and more. Sporting simple but addictive gameplay, crisp storybook visuals, and a toe-tapping original soundtrack, The Big Journey is great for all ages and skill levels.
Forum Thread: The Big Journey (by Catfishbox and Armor Games)
---
Bit City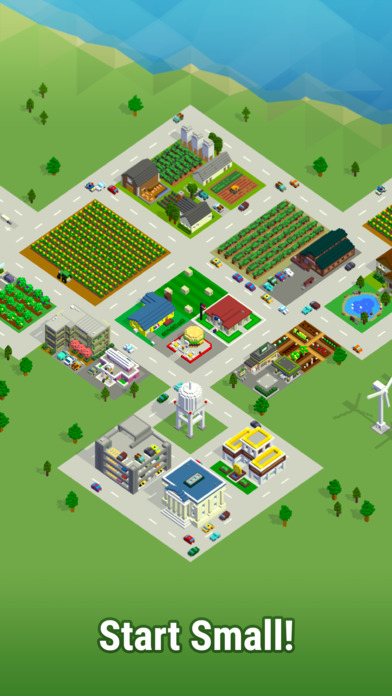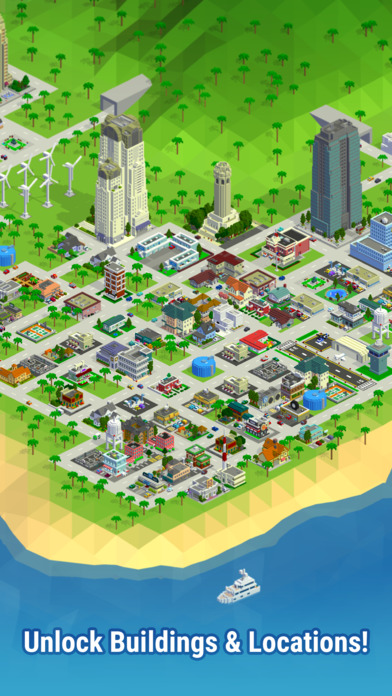 iTunes Description
Build your own Bit City! Start from a tiny town and grow to a thriving metropolis in this city building idle game from the creators of Tiny Tower. Collect profits and invest in upgrades that keep your city growing. Fill your city with new types of cars, planes and ships. Unlock cool new buildings, including famous landmarks to customize the look of your city. What are you waiting for? Start building YOUR own Bit City now!
Forum Thread: Bit City (by NimbleBit LLC)
---
Bouncy Balls Adventure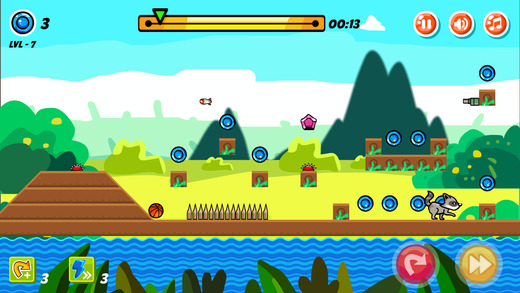 iTunes Description
Jump through danger and beat different kind of obstacles at jungle in this adventure platformer game!

Push your skills to the limit as you jump, flip your way through dangerous passages and spiky obstacles.

Simple one touch game play with lots of levels that will keep you entertained for hours!

Beat your own records or defy people around the world at multiplayer game mode.

We will continue to make levels for our players.
Forum Thread: Bouncy Balls Adventure (by Atom Game Studio)
---
Catomic: Space Cats and Atomic Owls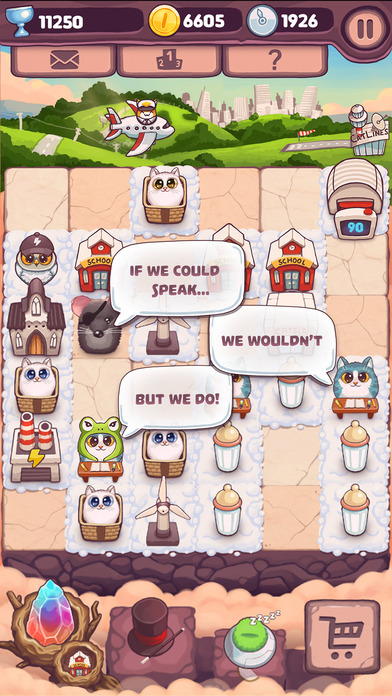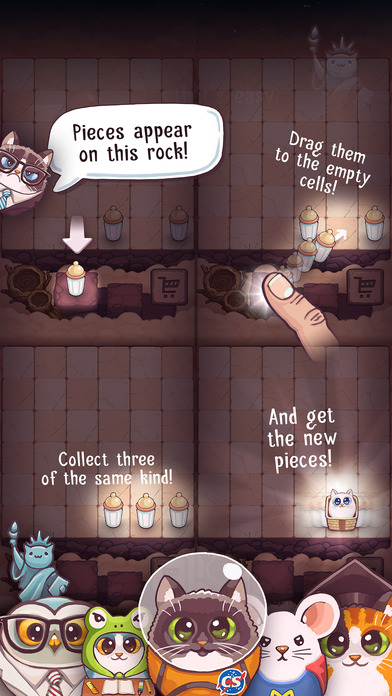 iTunes Description
Match kitties on the board to make even more awesome kitties, so that they can go to space. Match and Meow!

It's free, so thinking is only required when you play, not right now. Just download it.

Catomic is an extremely addictive and easy to play match 3 puzzle. Combine grumpy cats and busy owls in groups of three to produce new characters. The aim is to help the cats fulfill their dream of space travels.
Forum Thread: Catomic: Space Cats and Atomic Owls (by On5)
---
Chief of the Restaurant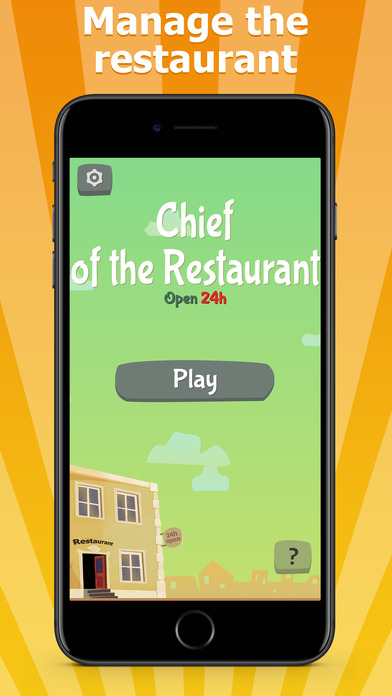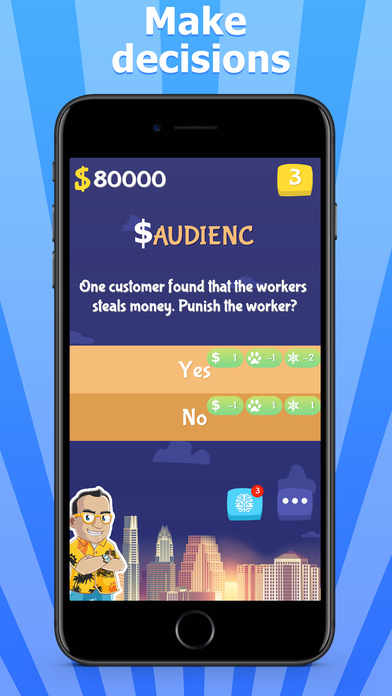 iTunes Description
Familiarity with the game will pass quickly if you aren't a noodle, be careful!

You have a little business in South America. You are a hero in the eyes of your workers and a member of the organisation "Mafia" to your enemies – the police. Every day you will struggle with your competitors. The captain will make you pay fines and bribes. Workers ask for concessions and customers ask for service. Read carefully the questions and topics that will be on the screen. They will affect the attitude towards you. Your private office is the only place where you won't be listened.
Forum Thread: Chief of the restaurant – trivia dictator game (by uapp)
---
Chinese Checkers Master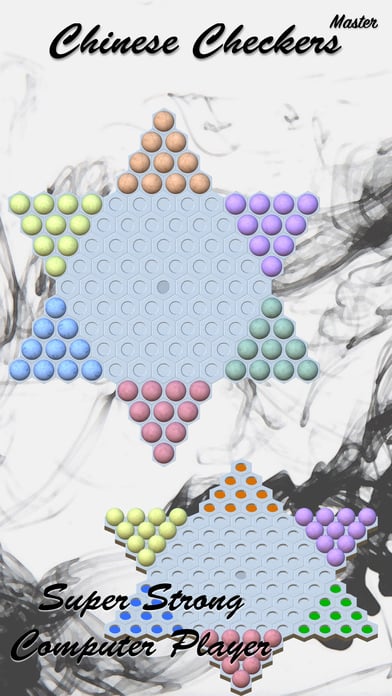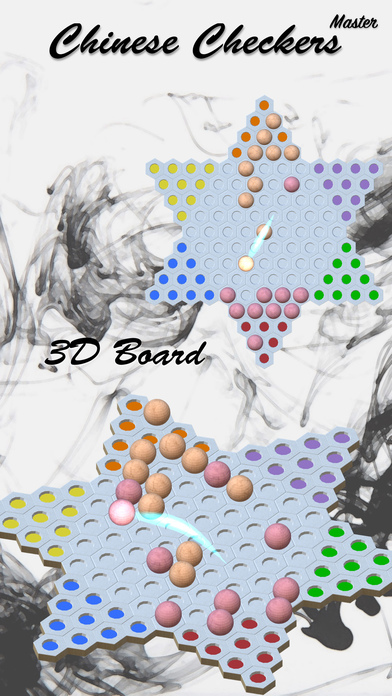 iTunes Description
Chinese Checkers is a traditional board game, some people call it "Chinese chequers" or "Hop Ching Checker Game".

This game named Chinese Checkers Master, because we have develop a powerful and intelligent AI player. You can play with it or other friends.

This game is very flexible, you can config 0 to 6 human players to play the game.

Why 0? You can set AI players only, it will demo to you how to play the game!
Forum Thread: Chinese Checkers Master (by Waterpower Technology)
---
Cliff Hopper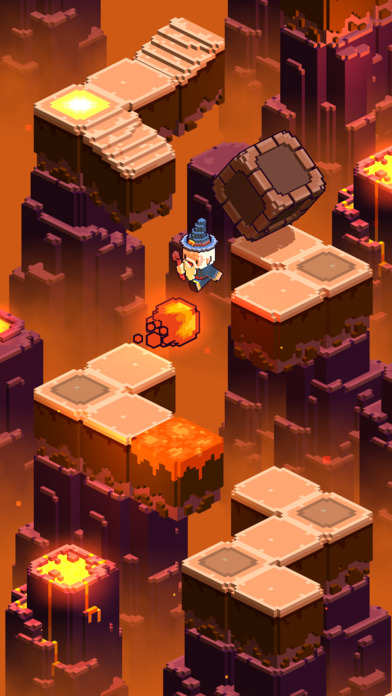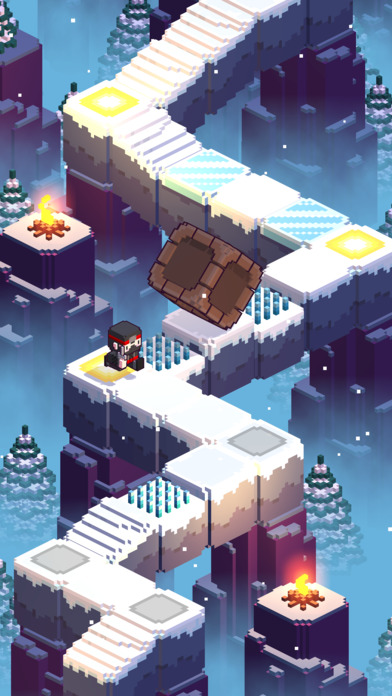 iTunes Description
This is Cliff Hopper, your new adventure hero.
Cliff escapes fireballs and rotating saws chased by a huge boulder. Cliff runs and jumps.
Cliff doesn't die. Be like Cliff.
Forum Thread: Cliff Hopper (By Mana Cube)
---
Cube Orbit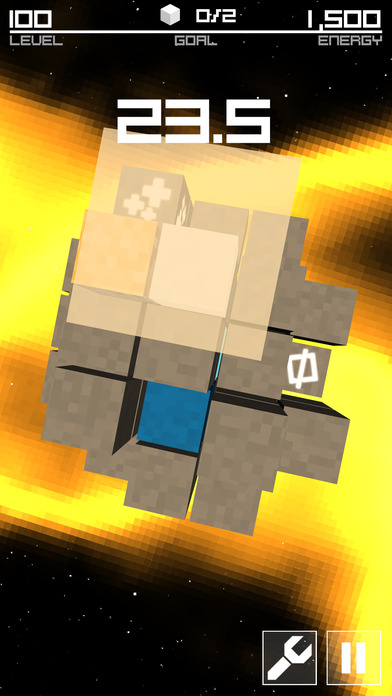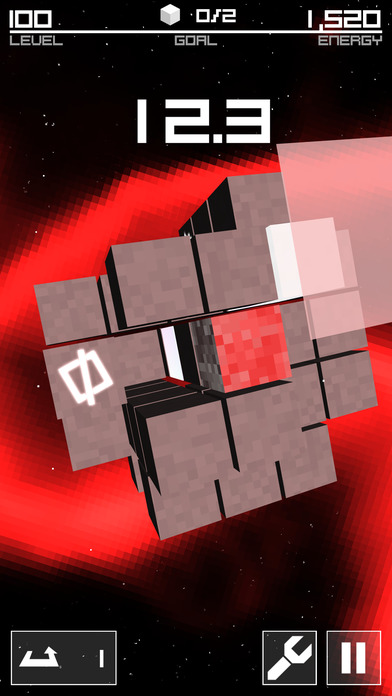 iTunes Description
Cube Orbit is a 3D real-time tactical color match game. Plan ahead to forge awesome color combos. Make split-second decisions before your angle fades and the clock expires. Adjust your tactics to defeat increasingly complex levels with four alternating mission goals. Enjoy cubical aesthetics full of colors, effects, and a fitting 8-bit sound design.
Forum Thread: Cube Orbit (by Cube Monster Games)
---
Dead Ahead: Zombie Warfare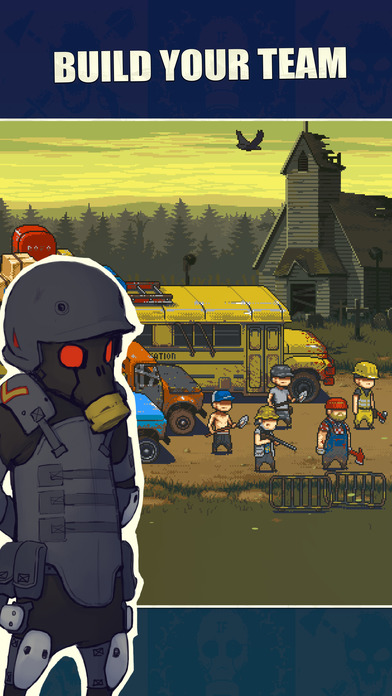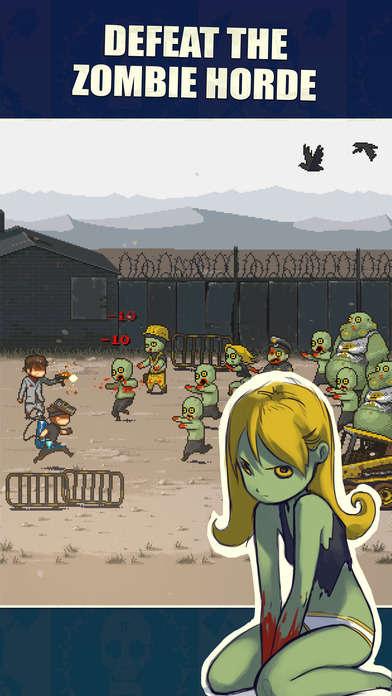 iTunes Description
Meet new cool zombie postapocalypse sequel for Dead Ahead!

The hungry pixel-art walking dead are here for your blood and flesh! Keep calm and stay sharp! Drive your bus through the infested areas, collect supplies, look for survivors and kill zombies!

Defend your bus, don't let the hungry horde eat the living! Break through the barricades on your way! Gather your troops of survivors and send them into battle, use everything you can to stop the flesh-eating corpses – smash and burn the dead with barrels, molotov cocktails and grenades.
Forum Thread: Dead Ahead: Zombie Warfare (by Mobirate Studio)
---
Dino Eggs Saga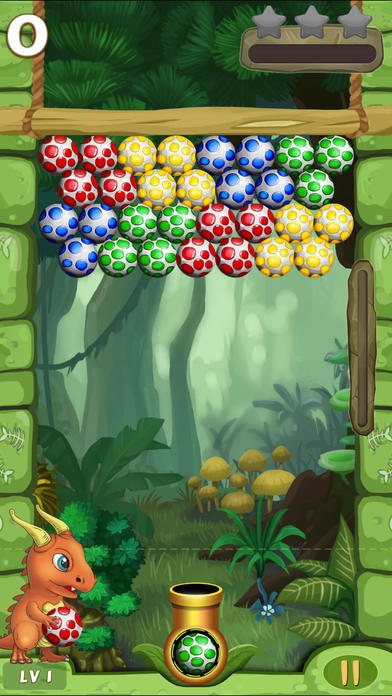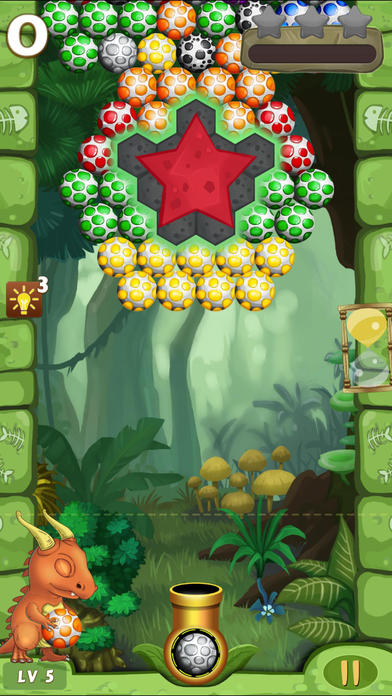 iTunes Description
Dino Eggs Saga, from the creator of Gold Miner and Shoot Dinosaur Eggs game comes the sequel of shooting eggs game. Dinosaur queen kidnaps the dinosaur friends, she hides them behind the her eggs mess call the Puzzle, and you as the dino hero embark on the colorful, exciting and emotional adventure to rescue friends.

Your mission is:
SHOOT to group same color eggs (at least 3 eggs) to break them
SOLVE hundreds of fun and challenging levels
COLLECT the required items (coins, shapes, dino-souls) to rescue dino friends.
Forum Thread: Dino Eggs Saga (by SENSPARK)
---
Euclidean Lands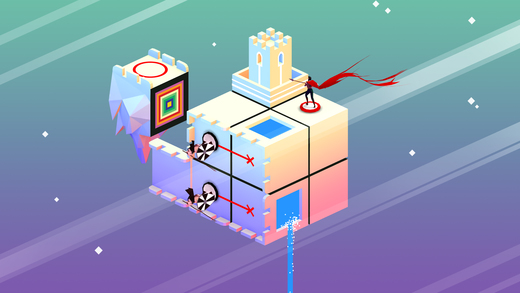 iTunes Description
MODERN EPIC ON A CUBE

The highly anticipated space-bending game is finally here!

EUCLIDEAN LANDS is a beautiful puzzle game with unique mechanics that blends isometric architecture and turn-based movement into an exciting medieval game world.

Shift and rotate the world to change perspective. Solve tricky puzzles to deceive and defeat the evil enemy and its servants.
Forum Thread: Euclidean Lands (by kunabi brother GmbH)
---
Ghosts'n Goblins MOBILE
iTunes Description
Ghost 'n Goblins, the legendary side scrolling action platformer is now available for smartphones.

Enjoy Sir Arthur's original adventure anytime, anywhere!

・About Ghost 'n Goblins
Return to the days of yesteryear in this famously difficult action platformer. As Sir Arthur, you must battle against demons and undead in order to rescue the princess Prin-Prin.
Forum Thread: Ghosts'n Goblins MOBILE (By CAPCOM)
---
Golf Zero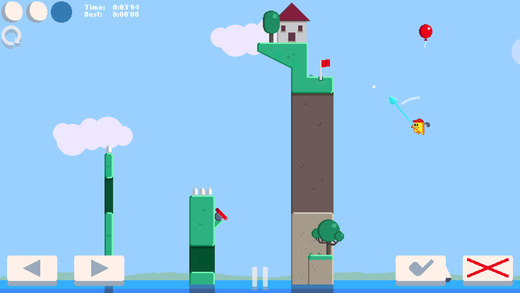 iTunes Description
Golf Zero is a crazy mix of golf and platforming. Jump, bounce and slide your way around the levels trying everything you can to get the ball in the hole.

There is nothing quite like a nice round of Golf. The freshly cut grass, the birds singing, the razor sharp saw blades, the mid-air bullet time shot as you dodge a bone crushing boulder.

Work your way through the 40 normal levels or compete against the rest of the world in the speed run levels.
Forum Thread: Golf Zero (by Colin Lane Games AB)
---
Guards 3D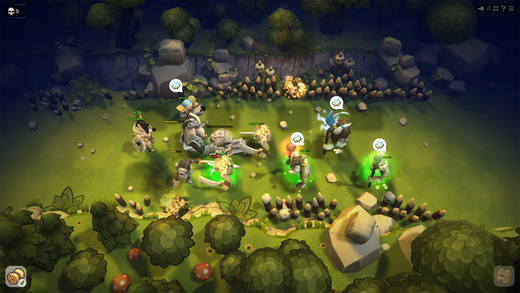 iTunes Description
The main feature of the game is a unique turn-based battle system. You command the team of 4 heroes, 3 of which are fighting on the front line, while the 4th is recovering health behind the backs of his team-mates. To make a move you need to change positions of any two heroes. If the hero moves from the back line to the front, he uses superattack. For example, the knight is thrilling the land, stunning all the enemies on the line, while the huntress is charging a bow with energy, simultaneously firing arrows in all the enemies.
Forum Thread: Guards 3D (By Kirill Andreev)
---
Heroes 2: The Undead King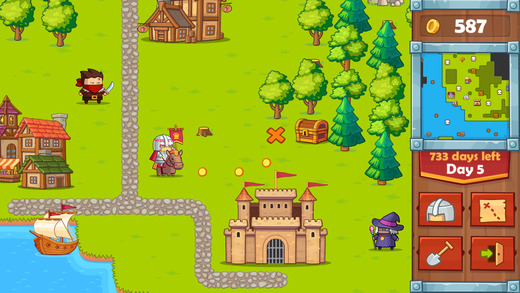 iTunes Description
Heroes 2 : The Undead King is a turn-based strategy game in a fantasy world.

A new menace looms over The Kingdom. The Undead King is preparing dark forces to return and conquer the world. You are a brave knight travelling in search of pieces of a map to a powerful artifact, which could help to defeat the undead and save The Kingdom.

Be ready for an exciting journey with lots of battles, powerful artifacts, magic and dungeons.
Forum Thread: Heroes 2 : The Undead King (by Game Dev Team)
---
Home Run Ball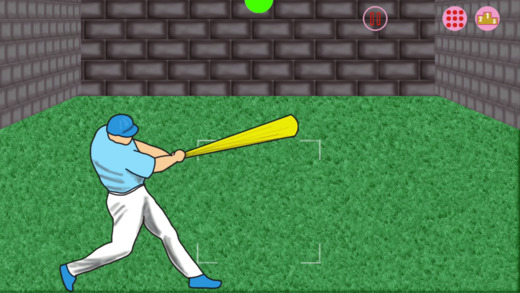 iTunes Description
Home Run Ball is a game where people can play a baseball everyday regardless of time, place and weather.

Also, Home Run Ball is a game where a player hits a ball to drop the ball into the water over a wall.

A machine pitches a ball like a straight, curve and slider.
At that time, you must tilt your device, up and down, left and right, for the hitting pointer to trace the ball and then tap the screen to hit the ball.
Forum Thread: Home Run Ball (by Mpeople Inc.)
---
Into the Badlands Blade Battle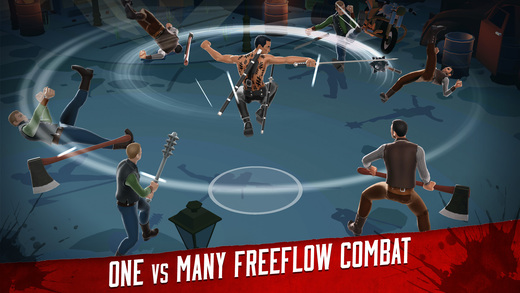 iTunes Description
Fight as your favorite heroes & villains from "Into the Badlands" including Sunny, The Widow, M.K., Tilda, Quinn and more. Survive epic quests in an unforgiving world & forge Alliances to survive and conquer the Badlands.

The official game of the AMC's 'Into the Badlands'. Featuring a never-before-seen, isometric, one vs. many free-flow combat experience that's easy to play but hard to master.
Forum Thread: Into the Badlands Blade Battle (By Reliance Big Entertainment)
---
Intruders: Robot Defense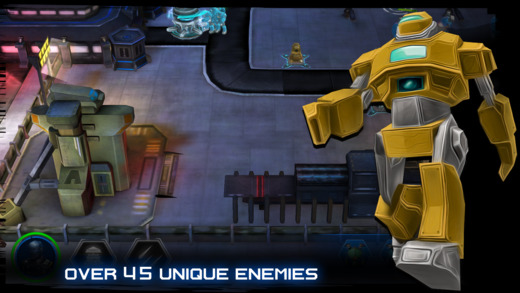 iTunes Description
Must Play Games, brings you an action packed 3D mobile game that requires the best of game plan. Race against time to protect your base and keep enemies at bay. Rogue forces are on the offensive, quick thinking and strategic planning can save the day!

Hero soldier armed with – Dual shooter, Jetpack, Missile launcher and Drone is at your help. Command him to take down enemies where turrets can't reach.
Forum Thread: INTRUDERS: Robot Defense (By Mustplay Games)
---
It's Not Rocket Science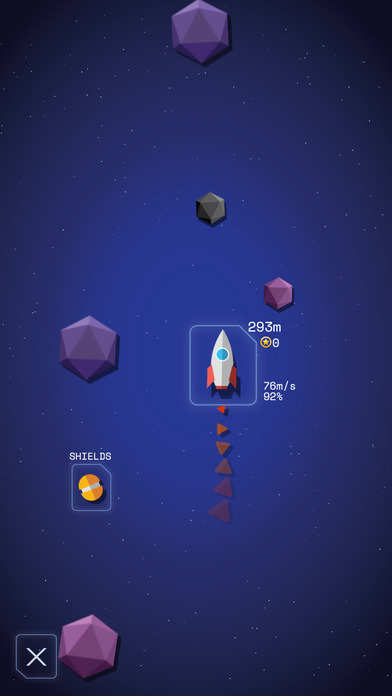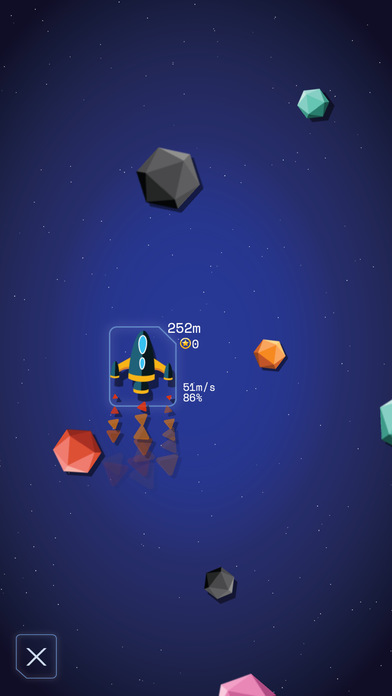 iTunes Description
Step right up, step right up! Haven't you always wanted to own your own rocket? Well now's your chance!

Walk into our showroom today and fly away in a brand new rocket! See how high you can fly whilst earning some cash to buy another rocket.

Warning: Rocket flight is dangerous and there is a tendency to crash and die. Avoid asteroids at all costs.
Forum Thread: It's Not Rocket Science (By Graham Ranson)
---
Jelly Inc.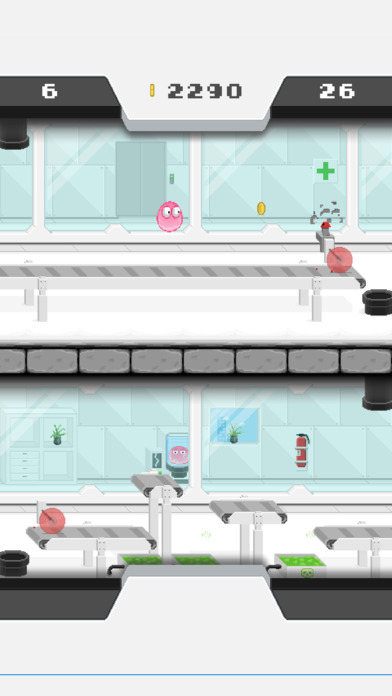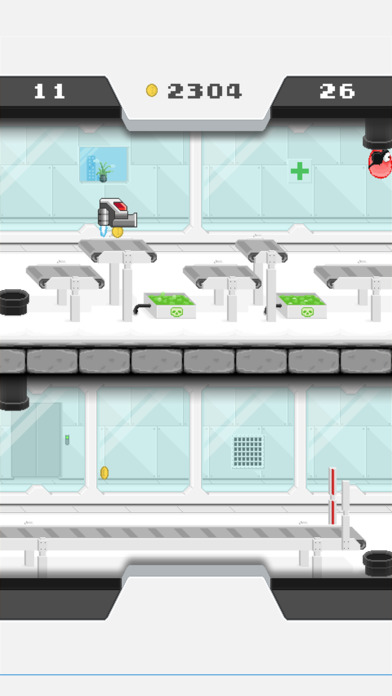 iTunes Description
Welcome to Jelly Inc., an easy to learn but hard to master one touch endless running game.

Simply touch the screen to jump and dodge various traps like saws, moving saws and tasers. Jump over acid containers and avoid missile shooting robots, but watch out: A mad scientist is after you! Play one of many unlockable jellies and try to survive as many randomly strung together floors. Collect in-game coins to unlock new jellies in this free endless running game.

Try to complete all 50 in-game challenges to unlock all achievements! With its easy one touch controls, this free endless runner game can easily played with one hand. Jelly Inc. is very hard and may be very frustrating. You've been warned! 🙂
Forum Thread: Jelly Inc. (by Gang of One)
---
Jelly Juggle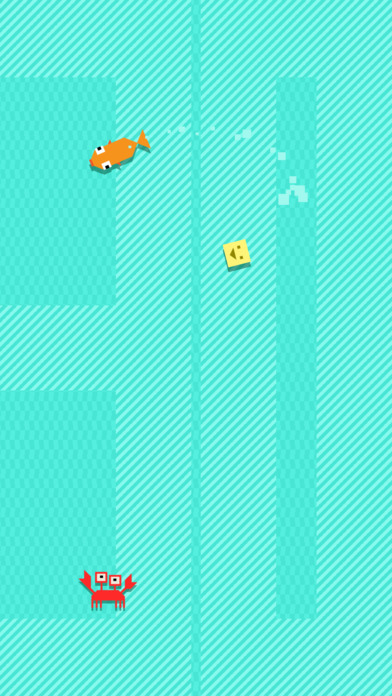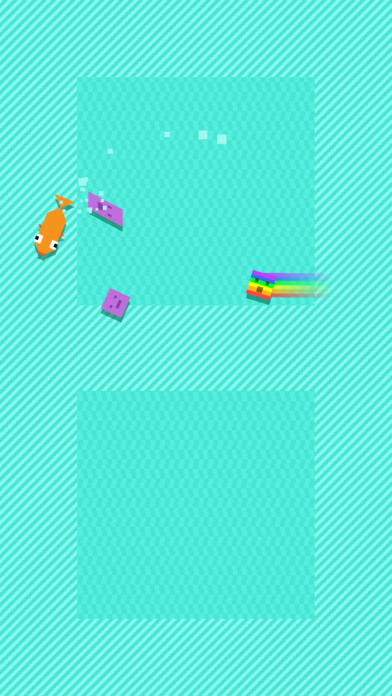 iTunes Description
An exciting new thumb-sport!
Forum Thread: Jelly Juggle (by Ian MacLarty)
---
Jumping Jack's Skydive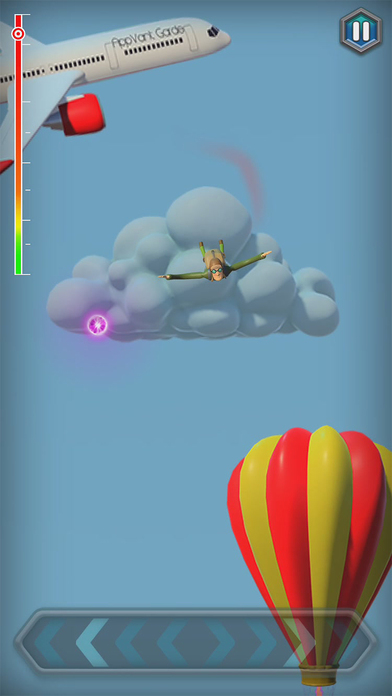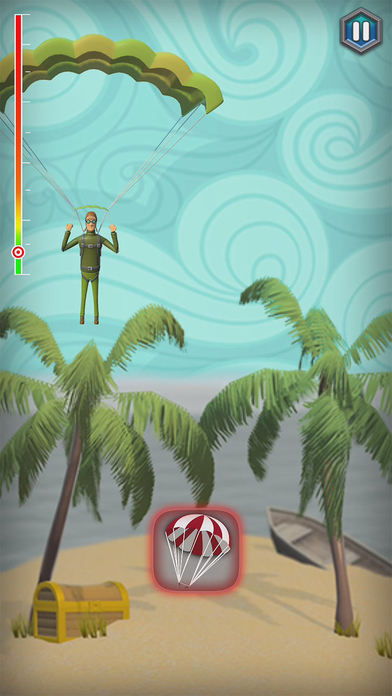 iTunes Description
Take Jumping Jack on a skydiving adventure through 5 worlds and 50 challenging levels! Guide Jack as he jumps out of the plane and drops through crazy and unbelievable obstacles — like the jumbo planes, hot air balloons, blimps, helicopters, drones, birds, UFOs and more!

You must fly Jack down after each plane drop and deploy the parachute at the right time in order to land successfully. Fly through the City, Desert, Ocean, Forest and Space!
Forum Thread: Jumping Jack's Skydive (AppVant Garde Studios Inc)
---
Kingdom: New Lands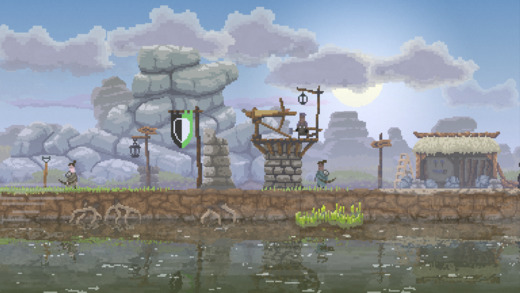 iTunes Description
The award-winning and IGF Excellence in Design nominated game Kingdom is now available on mobile! This is the same exact critically acclaimed PC and console experience hundreds of thousands have come to enjoy but now optimized for touch screen, it is not a watered down version!

Kingdom: New Lands asks you to puzzle things out on your own. You'll come across items, NPCs, and mysterious statues to help you but you'll have to figure out just how exactly they'll aide you in building and defending your Kingdom.
Forum Thread: Kingdom: New Lands (by Raw Fury)
---
Kiteboard Hero
iTunes Description
Shred hard, boost big and go kiteloop crazy with this first ever 'real-feel' kiteboarding game! Whether you're a seasoned pro waiting for the wind or someone who's curious about the sport, Kiteboard Hero has something for everyone:

– "Training Camp" guides you through the game controls and the fundamentals of kiteboarding in a series of progressions that kiteboarders will be very familiar with.
– "Freeride" is a no pressure open-world game-mode where you can cruise around, explore, practice your moves, go for records and unlock achievements.
– "Challenge Mode" is a series of increasingly difficult, kiteboarding challenges from the 'Simon Says' On Demand to the fast and furious Downwind Blitz.
Forum Thread: Kiteboard Hero (by Mind Pump Games)
---
Laberinx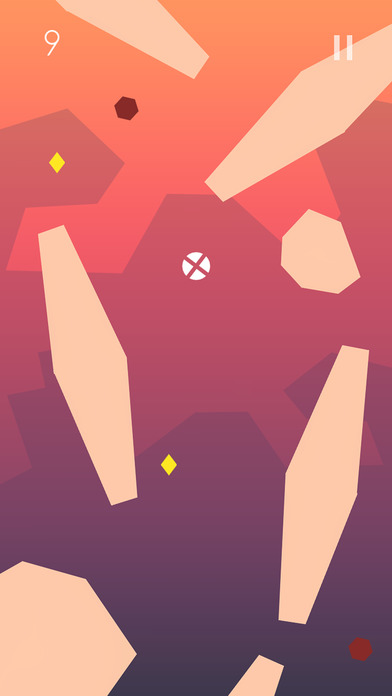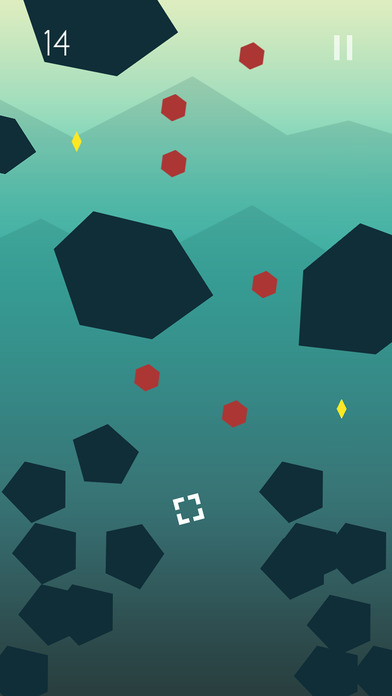 iTunes Description
Welcome to the magic universe of Laberinx. Explore the multiple exciting worlds and unlock different spaceships. Discover the diferrent environments, endless gameplay and immersive soundtrack.

· How to play ·
It's easy! Touch the screen and drag to move your spaceship of choice. Avoid the red enemies, the asteroids and collect coins to unlock new worlds and characters! Good luck!
Forum Thread: Laberinx (by Cosmik Games)
---
Letter Smasher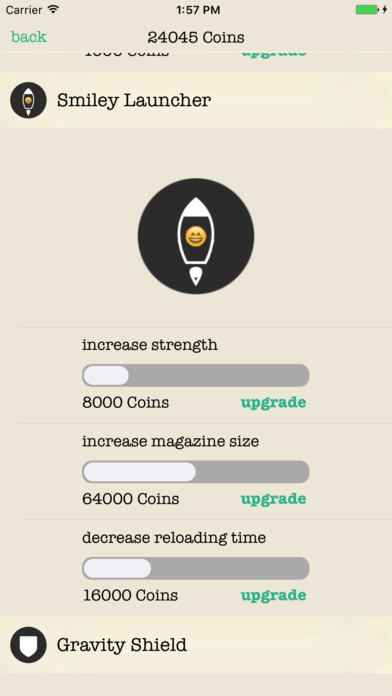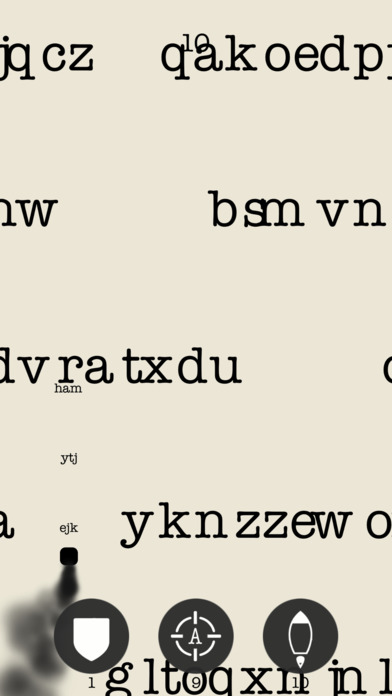 iTunes Description
letter smasher the #1 free, super addictive and endless arcade game!

Your goal? Easy, avoid the letters as long as you can or destroy them
with your "smiley launcher" or "letter gun".
The longer you avoid the more points you will earn and you can upgrade
your equipment more and more!
But the speed increases as well.. so let the game begin!
Forum Thread: letter smasher (By LambdaLabs)
---
Metal Shooter: Shoot and Jump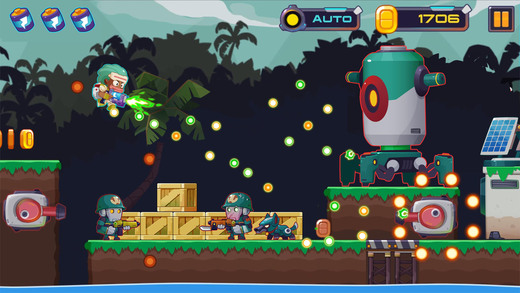 iTunes Description
In 2200s, the Earth Protection Force detects unusual signs at once island then they send one team to the place for investigation. It is found out that the whole island has been occupied by a Robot team. Immediately one squad of elite warriors armed with the most modern equipment is sent to the island with the mission of destroying the Robot's base. Your mission in this game is to play the role of the warrior to penetrate into enemy's place and destroy them.
Forum Thread: Metal Shooter: Shoot and Jump (by Rocket Studio)
---
Mushroom 11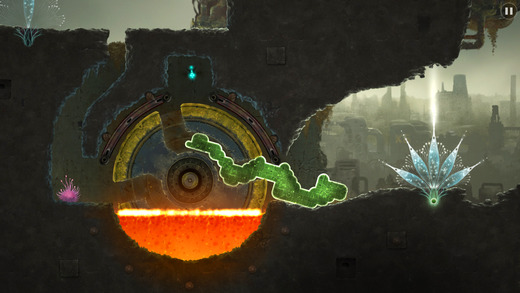 iTunes Description
As life struggles to gain a foothold in a devastated world, a new lifeform emerges from the rubble. Mold yourself into any shape as you explore this strange, challenging landscape. The eerily beautiful visuals are complemented by the ethereal music of electronica legend The Future Sound of London.
Forum Thread: Mushroom 11 (by Untame)
---
Penguin Go!
iTunes Description
Oh! Cute Penguin! Penguins are always right. Travel with cute penguins

FEATURES
– Numerous booster items: Become a powerful invincible penguin or rocket ride!
– Collect new penguins: Each penguin has different stats and looks!
– Upgrade your penguin: The more you upgrade, the better your penguin!
– There are many missions and daily missions!
Forum Thread: Penguin Go! (by BerryBaby)
---
Picture Maths Puzzle Vol 1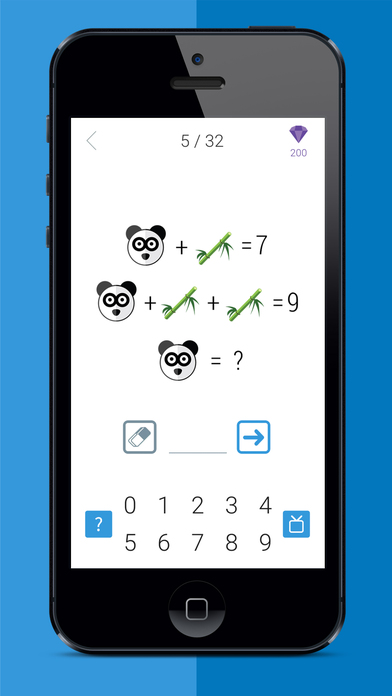 iTunes Description
Picture Maths Puzzle is a fun and educational game, full of colorful graphics, where you perform arithmetic and basic algebra tasks by looking at pictures and calculating the answer in memory.

Puzzles start from easy ones and level of difficulty progresses with time. It's great game for adults and for kids (above 8 years), ideal to play with parents.
Forum Thread: Picture Maths Puzzle Vol1 (by The Logic House)
---
Puzzle Run Gold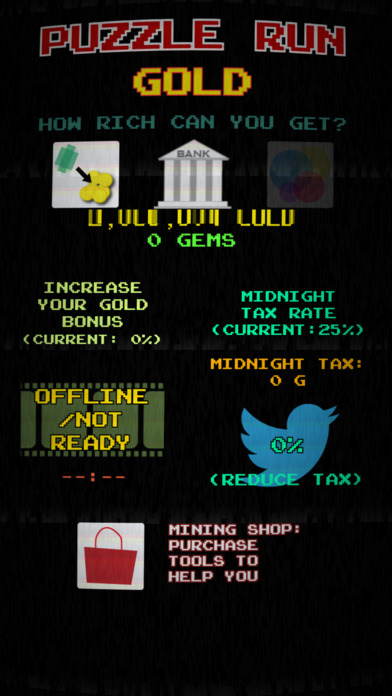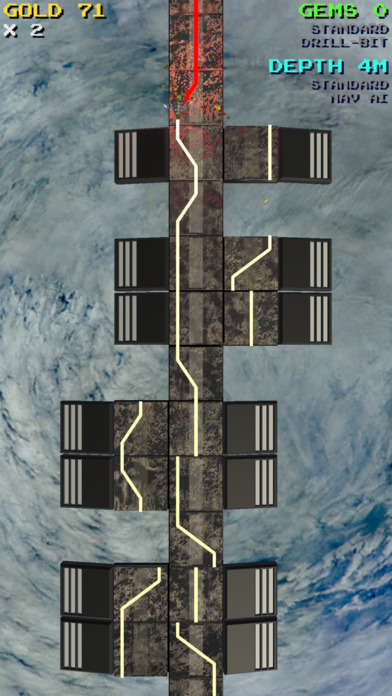 iTunes Description
Your grandparents have left you their prize possession – a small asteroid with a size of 60m. You've read about the life of the space miner; this is your chance to make it big. Time to pack in that 9-5 dead end job and head to the stars.

1. Use your puzzle skills and fast reflexes to help navigate the veins of the asteroid and harvest as many of the gems as you can.
2. Sell off the gems when the exchange rate is in your favor.
3. Buy new equipment.
4. Buy new larger asteroids with even more gems in them.
Forum Thread: Puzzle Run Gold (by oeFun)
---
RPG Asdivine Hearts 2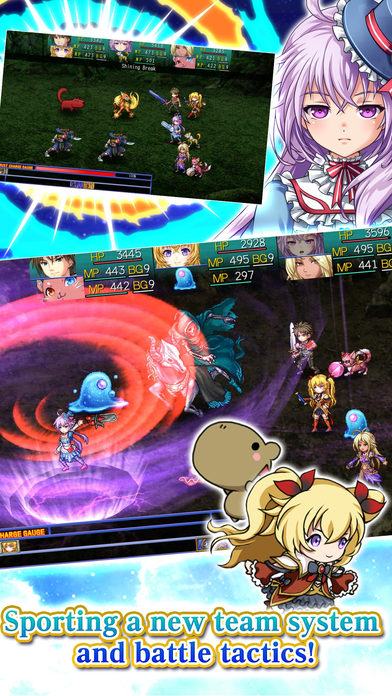 iTunes Description
Picking up two years after the events of their first adventure, Zack and friends find themselves off on another quest, but this time to save the parallel world of Archelio, which is on the verge of being frozen in ice.

However, after a small mishap prior to arriving at their intended destination, the party finds themselves out of weapons and out of luck. Nevertheless, with the help of their new companion Nadia and a fairy named Rapscal, their investigation into the cause of this abnormal phenomenon gets back on track. That is, until a mysterious creature and suspicious fellow with divine powers show up and attempt to stop them from finding out the truth.

As conflicting evidence begins to amount, will the party be able to reverse this crisis as they had hoped for or will their actions turn out to be the catalyst for something much, much worse…?!
Forum Thread: [Premium] RPG Asdivine Hearts 2 (by Kotobuki Solution Co., Ltd.)
---
Slime-Ball-Istic Mr. Missile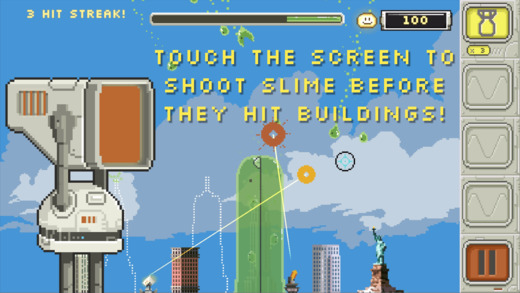 iTunes Description
Help Mr. Missile save real cities and landmarks from being eaten by slime!

Slime-Ball-Istic Mr. Missile has simple gameplay reminiscent of a retro missile defense game. If it was good enough for kids in the 80's, it's good enough for you!

IT'S RAINING SLIME! Touch the screen to shoot slimeballs before they hit and eat buildings (adorable as they may be). Fast slime, slow slime, cute slime, ugly slime – Different slime for everyone!
Forum Thread: Slime-Ball-Istic Mr. Missile (by Lacuna King)
---
Spinner Galactic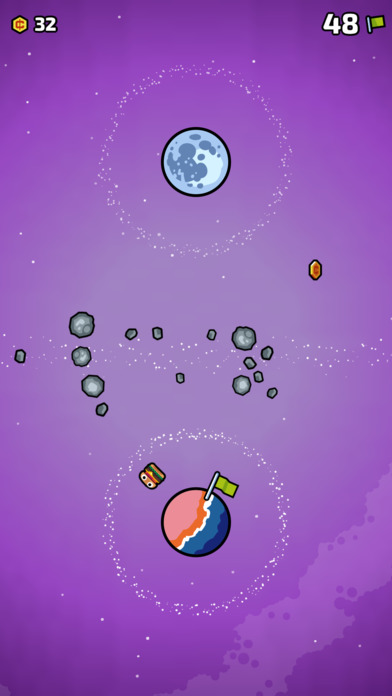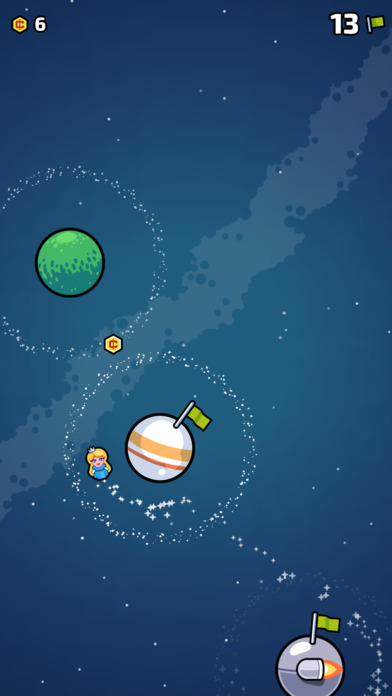 iTunes Description
HEY, YOU! Yeah, you! How many undiscovered planets have you orbited today? ZERO?! Unacceptable!! Suit up, soldier: Your Spinner Galactic journey starts NOW.

Our gravity-assisted propulsion and remote planet-claiming technology make it easy for even novice spacefarers to conquer a solar system single-handedly (or even single-thumbedly)… but few (or really any) explorers survive such a perilous trek. Only those with the best reflexes, timing and GUTS will earn the glory of a high score or the coin to staff the strangest crew this side of Epsilon Eridani.

Are you still reading this?? You could have orbited like a dozen alien worlds by now!! Less waiting, more rotating!
Forum Thread: Spinner Galactic (by Backabit)
---
SpinnyWings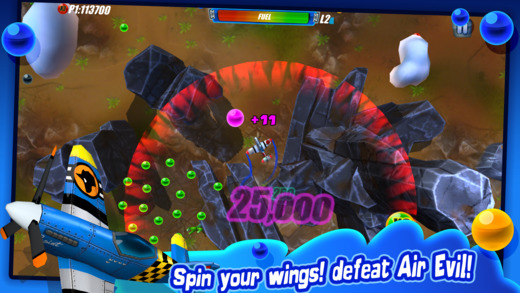 iTunes Description
One Touch Flying Mayhem!

Spin your way across the sky and collect balloons. Unlock loot crates and collect 10 different aircraft along with a ton of different boosts, paint schemes and streamers.

See how long you can resist the massed forces of Evil Air Corporation's zeppelins, fighters, bombers, choppers and air mines!
Forum Thread: SpinnyWings (By Strange Flavour)
---
Square Twist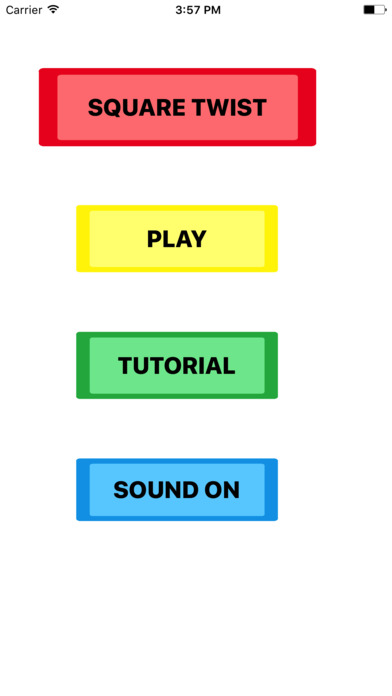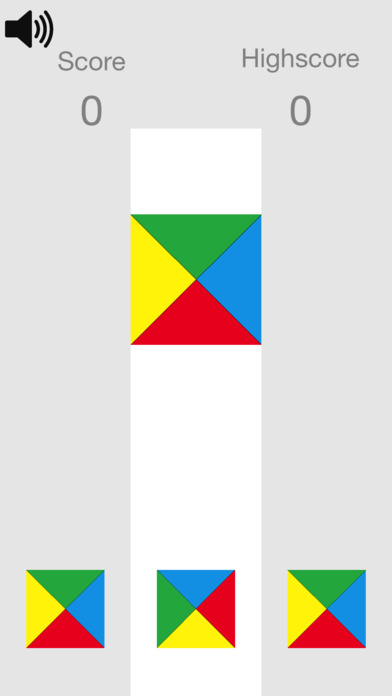 iTunes Description
Twist the squares until they equal each other.

Challenge your friends: Who is the fastest Square Twister?
Forum Thread: Square Twist (By Lukas Loesch)
---
Swift Swing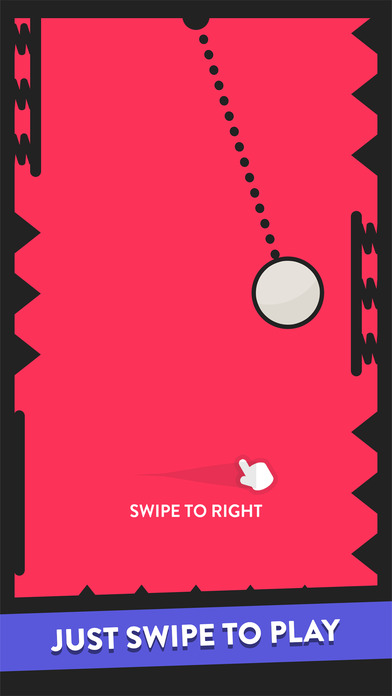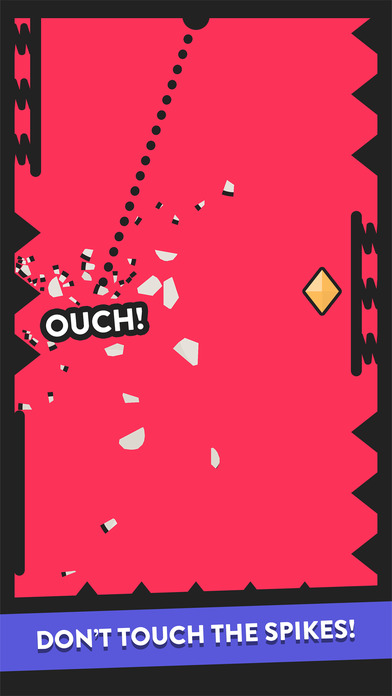 iTunes Description
Swift Swing is an endless, fast-paced, challenging, arcade game with aesthetically pleasing, minimalist graphics.

Test your fingers and reflexes! How far can you go?
Forum Thread: Swift Swing (By Burak Kurkcu)
---
Swipe Out Challenge!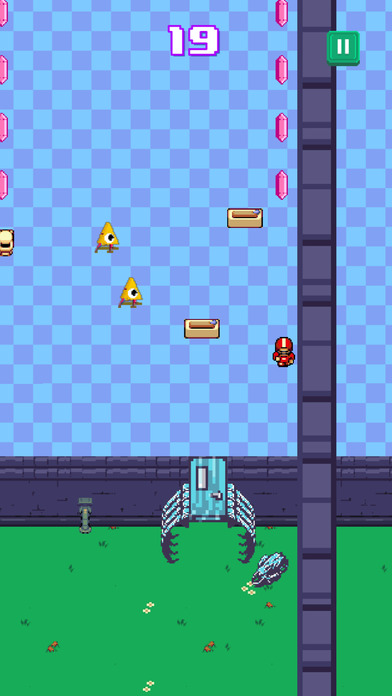 iTunes Description
A fast-paced pixel art-styled free mobile game where you swipe to dash towards the direction you want to go.

Play as Turnt Runner, Salty Girl, VIP Footballer, and Fam Bot and avoid the Savage Reptilians and Trappistian Triangle Illuminati Drones in this addictive retro game now!

Swipe right, dash out, get crystals, and rule the Game Center Leaderboards!
Forum Thread: Swipe Out Challenge! (by Darius Immanuel Guerrero)
---
Sword of Fantasy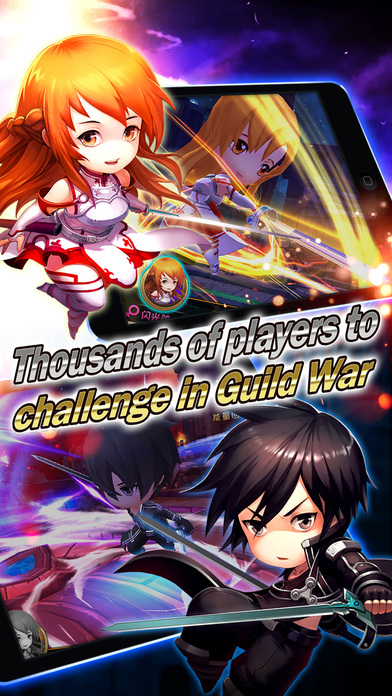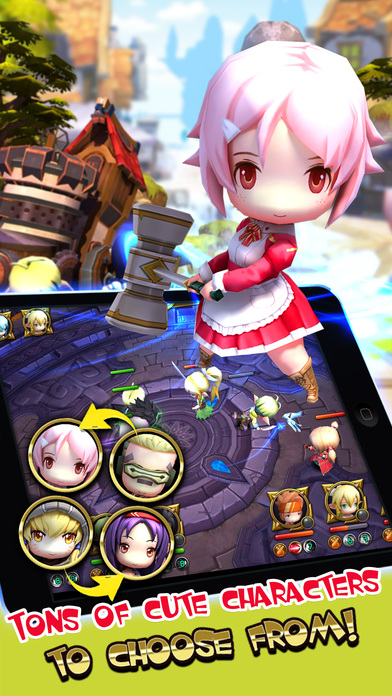 iTunes Description
Ordinal Scale, first Japanese style 3D ARPG with crossover elements is coming to your mobile device now! It allows you to control a 'multi-character teams', providing you the most thrilling mobile gaming experience ever. Ordinal Scale is redefining next-gen mobile game.
Forum Thread: Sword of Fantasy-3D MMO ARPG (by enjoygame)
---
Ticket to Earth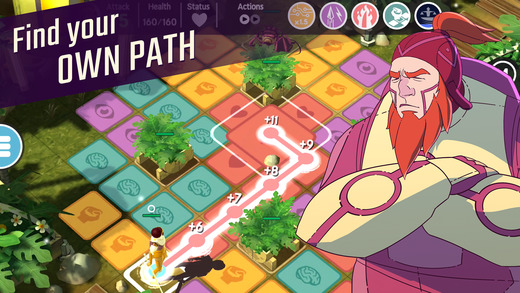 iTunes Description
A distant planet. A dying colony. A deadly conspiracy.

The mining boom has left New Providence to die, and just one Earthbound ship remains. Survivor Rose stands in defiance of a broken system. Rise up with fast-paced RPG tactics, and battle across vibrant fields of color.

Join the fight in Ticket to Earth, a sci-fi tale of betrayal and insurrection.
Forum Thread: Ticket to Earth (by Robot Circus Pty Ltd)
---
Twisty Sky – Endless Tower Climber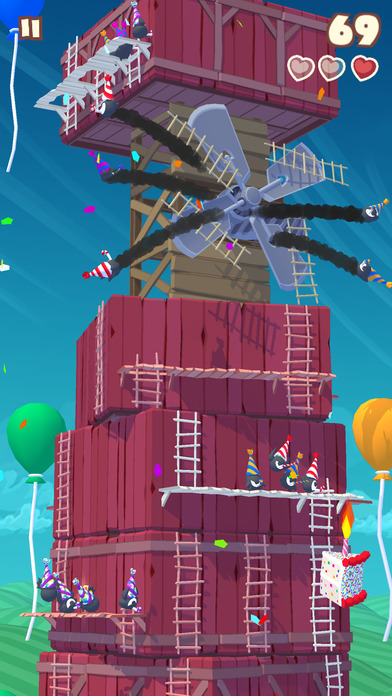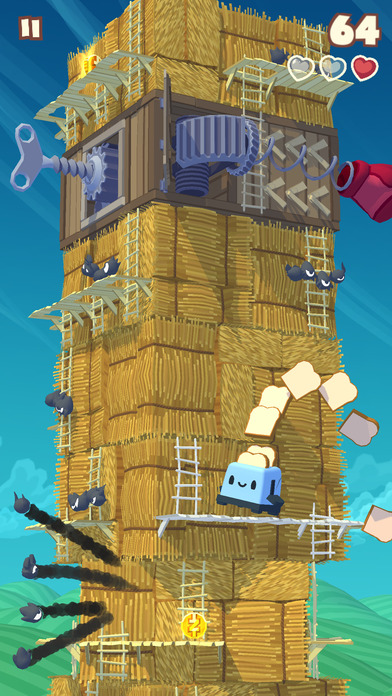 iTunes Description
Swipe the tower blocks to line up ladders and climb ever higher! Thwart the evil Goonswarm by disconnecting ladders below you, and use special tower blocks with fan blades, boxing gloves, escalators and more to send the Goonswarm flying!

Over 25 oddball characters to unlock, with daily gifts and more.
Forum Thread: Twisty Sky – Endless Tower Climber (By Elephant Mouse)
---