Welcome to another week of new iOS games! It's good to be done with GDC and back to a mostly normal schedule. You may have noticed we didn't have a nice and tidy list of new games such as this one last week due to being too busy with the conference, but we did throw together a list of last week's new games and posted it this past Monday in case you missed it. If you did miss it, well, then you have a surprise double dose of new games this week and I weep for your wallet and your device's storage space. As always you can check out the full list of this week's games below and let us know which games you'll be picking up in the comments!
---
360 Challenge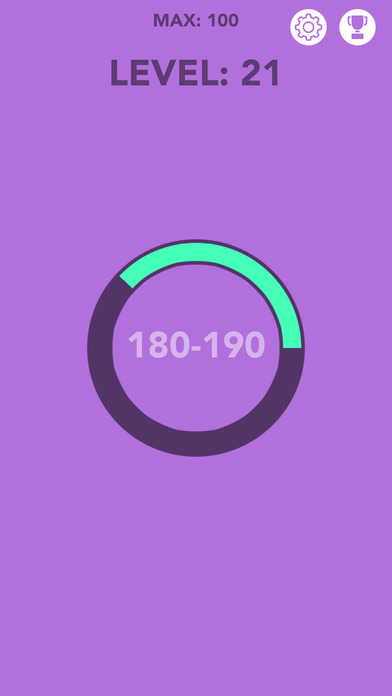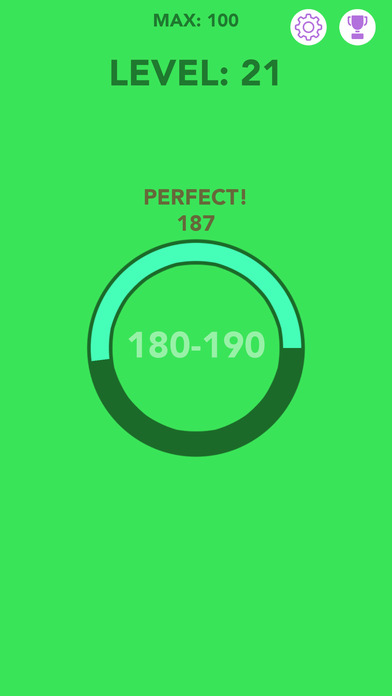 iTunes Description
Fill the circle with the magic liquid to complete the challenge.

100 levels, every level is hardest. Have fun trying to complete the 360 challenge.

Features:
– Simple controls
– 100 Levels
– Achievements
Forum Thread: 360 Challenge (by Roket Studios)
---
AcroSplat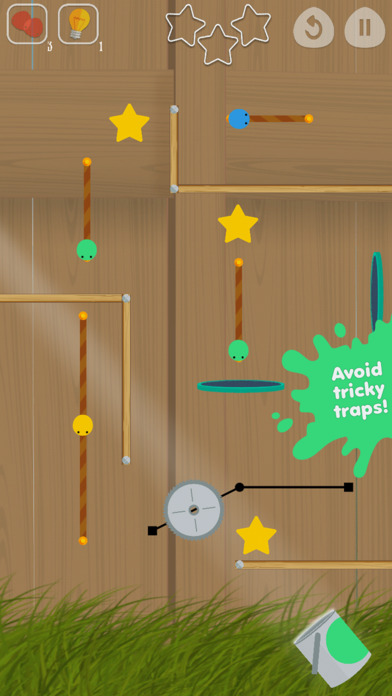 iTunes Description
AcroSplat is a new style of puzzler with fresh mechanics and a whole lot of personality. Join a colorful cast of adorable paint blobs as they follow their dreams and set out to join the circus in the amazing AcroSplat!

The journey won't be easy: spikes, buzzsaws and seemingly impassable walls block your way. You'll need a quick finger and nerves of steel to guide your tightrope-walking blobs to the safety of the paint can at the end of each level.

One-touch controls let you precisely aim your shots past the tricky traps in a game where splatting is the key to success. Fire blobs into barriers to allow paint of the same colour through to the other side, and mix hues to solve the devious challenges you'll face across more than 100 levels in AcroSplat's story mode.
Forum Thread: AcroSplat (By AppStreet Games)
---
Active Soccer 2 DX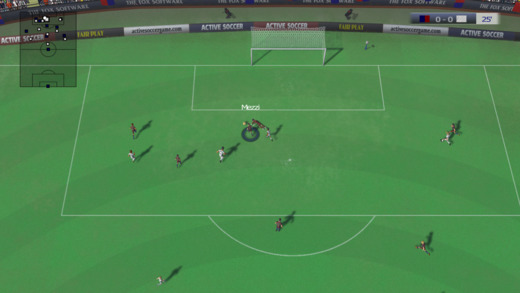 iTunes Description
Following the great success of the console version, the Active Soccer series is back and is now available on iOS! Active Soccer 2 DX is an exciting top-down arcade football game providing a fast-paced arcade experience, implementing amazing playability and responsive easy-to-learn/hard-to-master controls.

With Active Soccer 2 DX you have full control of the game, no scripted goals, no CPU-driven decisions!

Active Soccer 2 DX provides a complete career mode, implementing many international leagues, cups and championships. Imagine being the manager of a 5th division English team – you have a budget and your goal is to be promoted to higher divisions, by purchasing players, creating tactics, managing the team and playing real matches!
Forum Thread: Active Soccer 2 DX (by Gianluca Troiano)
---
BBGO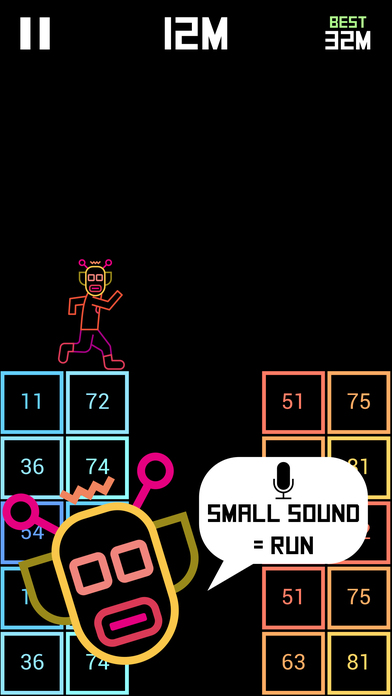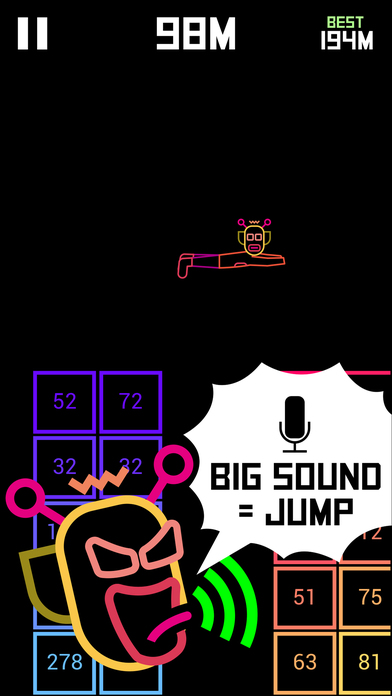 iTunes Description
BBGO!!!

This Game uses Microphone!

Small Sound = Run
Big Sound = Jump

Don't Scream!!!

How far can you walk with "BB"?
Forum Thread: BBGO (by 111% / BBTAN)
---
Blasty Bubs – Brick Breaker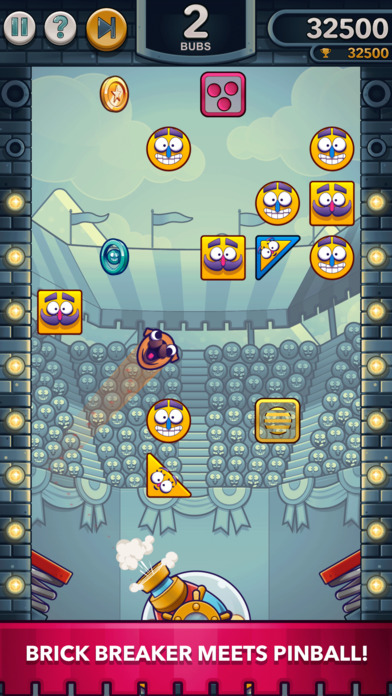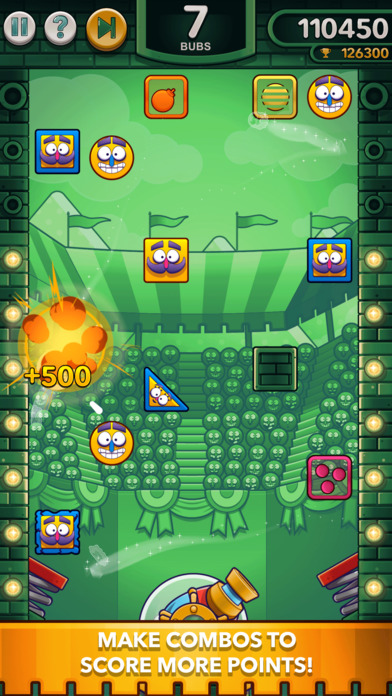 iTunes Description
Brick breaker meets pinball. The angle and gravity are the key.
Aim the balls carefully in this new brick breaker game to destroy the blocks!
Combine powerups for maximum destruction!
Challenge yourself and your friends in a crazy chaotic innovative brick breaker.
Calculate your shots' angle to beat your score
Forum Thread: Blasty Bubs – Brick Breaker (by QuickByte Games)
---
Buccaneers, Bounty, and Boom!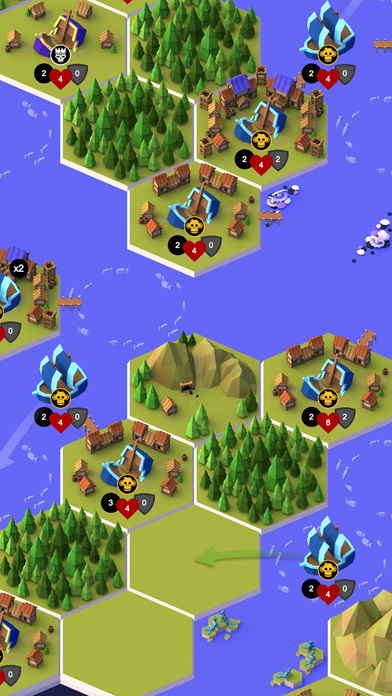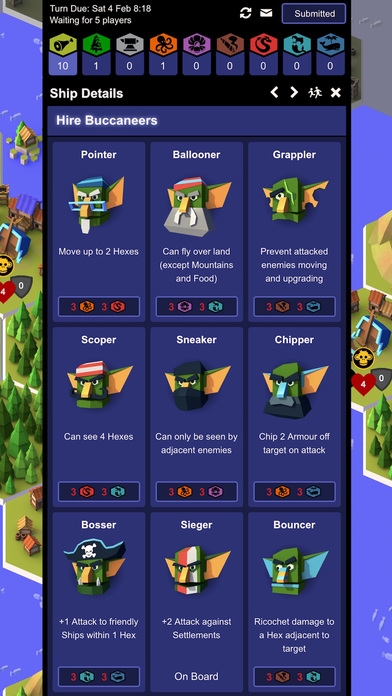 iTunes Description
A strategic board game set in the treacherous world of goblin pirates!

When the cutthroat worlds of piracy and goblins clash, the result is an underhanded race of skullduggery to be crowned the Goblin Pirate King. Hire Buccaneers, amass Bounty, and build cannons to Boom! your opponents out of the water.

Build up your Goblin cities to harvest the rare bounties of the pirate islands. Deck out your ships with the most underhanded Goblin crew. Stack your cities and ships with cannons and armour to blast your enemies from the seas!
Forum Thread: Buccaneers, Bounty & Boom! (By Iron Helmet Games)
---
Circle's End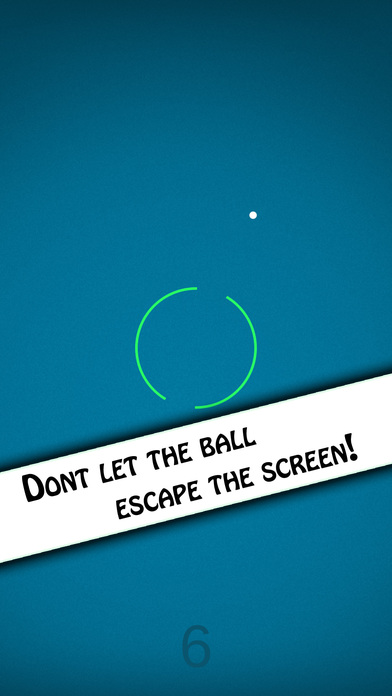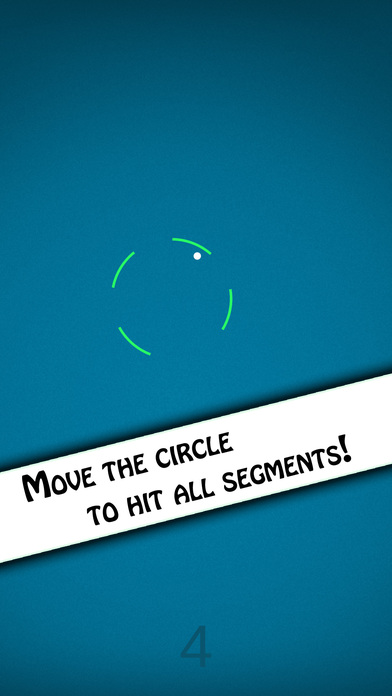 iTunes Description
A tricky and fun game for in between!
Either get frustrated or brag about your success, depending on how good you are.

You need to be fast and precise!Make the ball hit every segment by simply moving the circle.
With each of the 15 levels the circle will be divided into more and smaller pieces.
The ball gets faster with every hit and so should you!

Don't let the ball escape the screen,otherwise you´ll have to start all over again.

Can you beat the 15 levels?
Forum Thread: Circle's End (by Oliver Ziegler)
---
The Deep Paths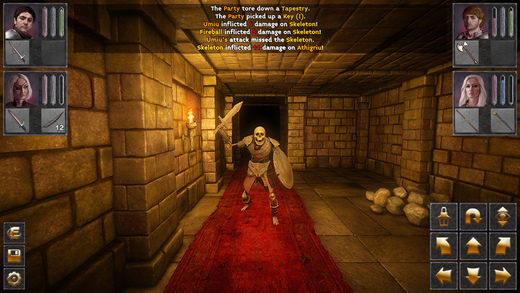 iTunes Description
The Deep Paths: Labyrinth Of Andokost is a first-person, dungeon crawling RPG, with traditional grid-based movement, and active turn-based combat. Players explore a vast labyrinth filled with dangerous creatures, and hidden treasures, to unravel an ancient mystery and deliver their city from harm's way.

Featuring rich, 3D environments with an old-school, retro feel, this huge adventure pays a modernised homage to classic 80's and 90's dungeon crawlers, such as "Dungeon Master" and "Lands Of Lore".
Forum Thread: The Deep Paths (by Steve Jarman and Crescent Moon)
---
Deimos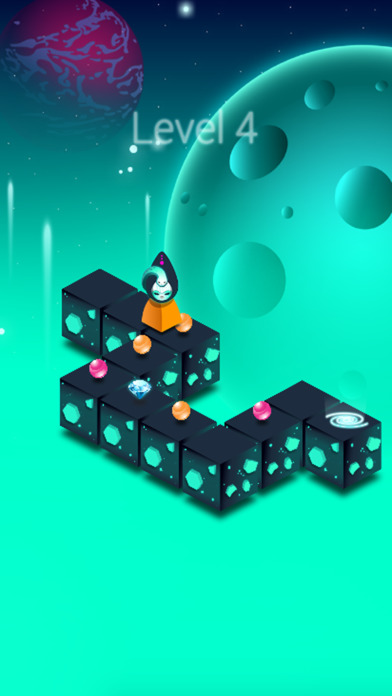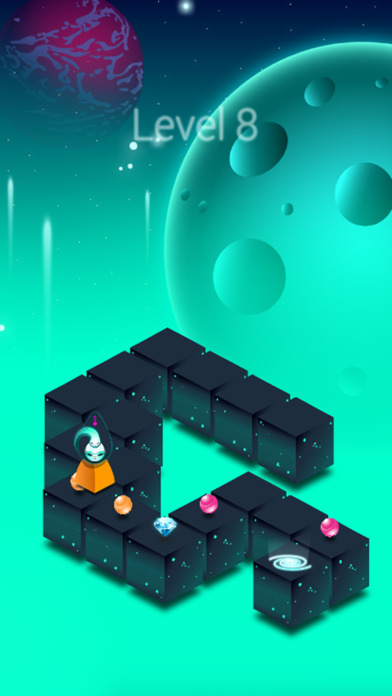 iTunes Description
Deimos brings you on a continuous journey in a pulsating adventure cosmic where you flip and flop through a mysterious world trying to avoid obstacles. Be careful as you switch courses as the obstacles are coming toward you.

How to play?

Simply TAP to switch to a different side of the brick and avoid obstacles.
Forum Thread: Deimos (by victor matasaru)
---
Dingo Dash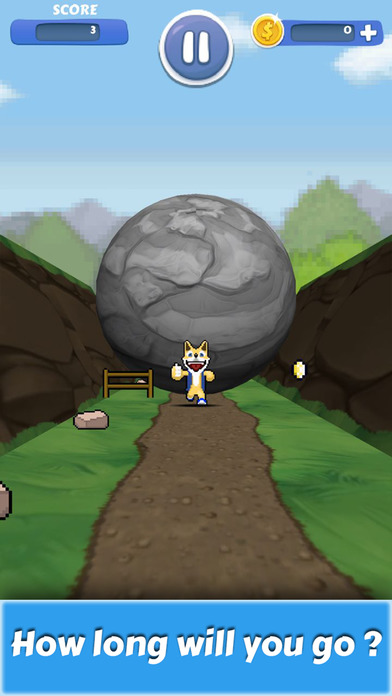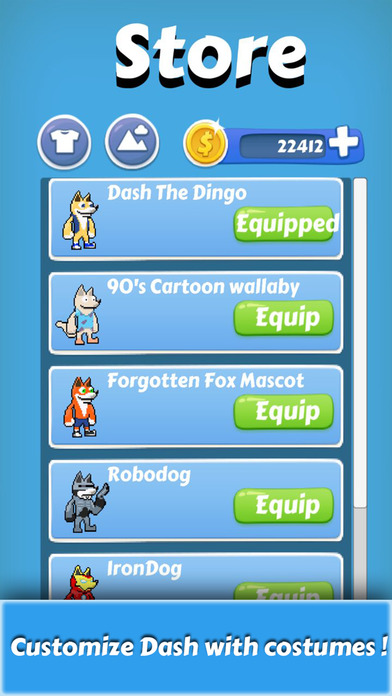 iTunes Description
Prepare to have fun playing this arcade game!

Dash the dingo was playing in the middle of the woods, and he decided to stay near a suspicious giant boulder. instead of trying to climb the rocky walls or move straight before the huge rock falls Dingo starts to daydream until there's no time left and the boulder falls. You have the power to control Dash and help him escape from the never stoping boulder. How far will you go ?
Forum Thread: Dingo Dash (by Croix Apps)
---
Don't Get Spiked!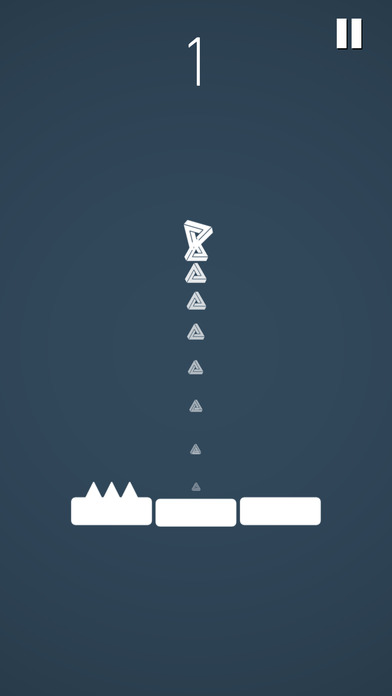 iTunes Description
◉ Jump left and right, try not to step on the spikes!
◉ Collect stars and unlock more than 20 characters.
◉ This game requires quick reflexes and concentration!

——————————————–
And a small word of advice: Don't Get Spiked!
——————————————–
Forum Thread: Don't Get Spiked! (by Studio Generative EOOD)
---
Evil Orbs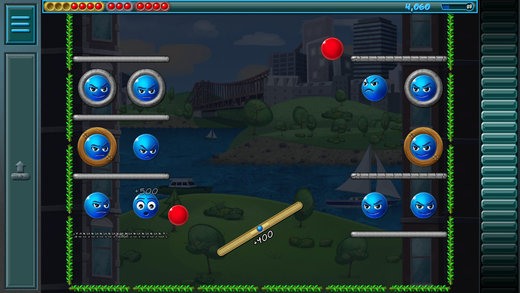 iTunes Description
We think that they came from space. We think that they are evil. We KNOW that they need to be popped! Use Dr. Klaus von Hammersphere's amazing Anti-Orb apparatus to fire Anti-Orbium balls at the Evil Orbs to pop them all and free the cities of Earth from a life of total bummerness!

Equip the Anti-Orb paddle with your choice of awesome power-ups for each level to match any obstacles the nefarious Orbs have placed in your path. Spin your paddle to deflect the bouncing Anti-Orbium balls to cause mass Evil Orbs-popping insanity and go for the gold medal!!!

Dr. Hammersphere has asked you to help him defeat the Evil Orb menace and save the world from a life of total bummerness. What do you say? Do you want to save the world? You might just become a hero, and along your journey you may even discover the secret of the Evil Orbs and where they came from!
Forum Thread: Evil Orbs (By GoBit)
---
Faeria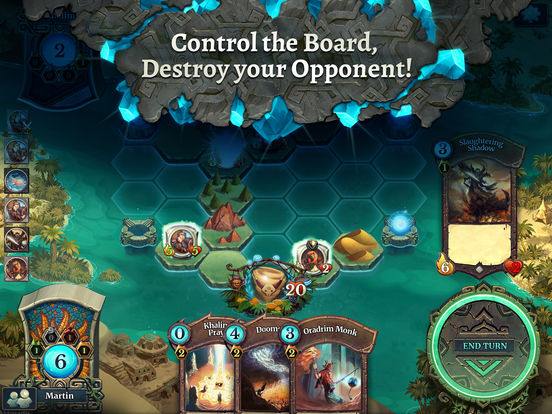 iTunes Description
The next generation in card games has arrived! Discover Faeria, the PC card battler perfected for mobile. Build your deck, shape the battlefield and defeat your opponents in epic battles!

– BATTLE: build your deck, shape the battlefield as you play and defeat your opponent in epic battles
– EASY TO LEARN: start in a heartbeat and get rewarded every step of the way
– HARD TO MASTER: experience insane depth with 270+ collectible cards mixed with 5 unique land types
– CHOOSE YOUR PATH: enjoy 20+ hours of exciting solo content, and challenge others in casual and competitive multiplayer modes
– MAKE FRIENDS: join an amazing community that has shared over 9,000 decks and guides
– PLAY HARD, GO PRO: compete against the very best each month for a chance to win $3,300
Forum Thread: Faeria (By ABRAKAM)
---
Flatdog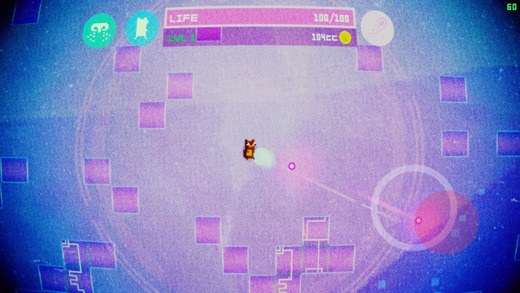 iTunes Description
You don't understand anything about cell phones or computers, which is why you were easily duped into downloading PHoNe-CLEEN® from MAL-soft.

After you used PHoNe-CLEEN®'s theft.cam to take a picture of your beloved canine companion he was sucked into your cell phone by a violent flash of hyper electrostacicity.

Can you help your flattened dog escape the phone?
Forum Thread: Flatdog (by Jason Belmonti)
---
Float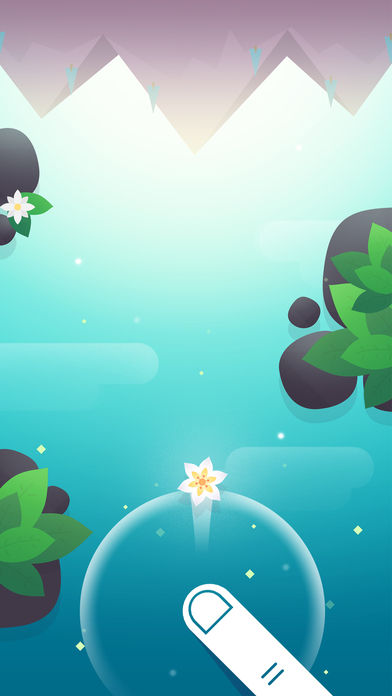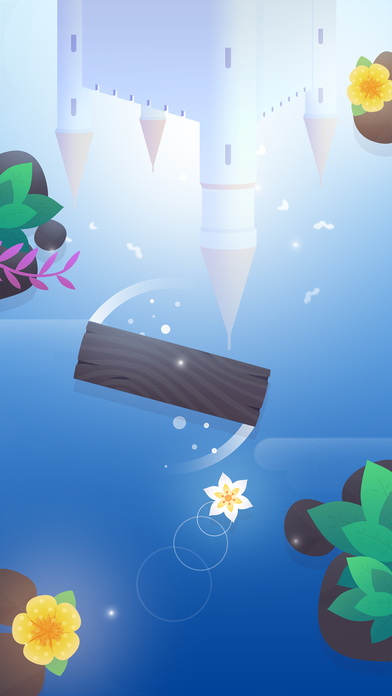 iTunes Description
Float is a beautifully crafted game that offers calming and meditative yet challenging gameplay, with unique aesthetics and music for each stage.

In Float you have to tap around the flower to maneuver it through obstacles. The closer you tap the further the flower moves.
Forum Thread: Float (By GalacticThumb)
---
Forge of Titans: Mech Wars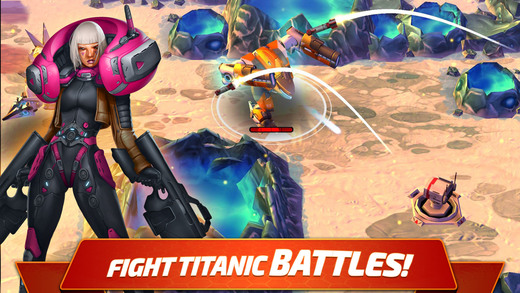 iTunes Description
Forge and collect powerful MECHS, assemble your ultimate SQUAD, unlock devastating SKILLS and fight TITANIC real time battles to rule over the planet EDEN.

Forge of Titans combines real-time strategy combat with addictive RPG mechanics: only the strongest will become true masters! Are you ready for the challenge?
Forum Thread: Forge of Titans: Mech Wars (by Winko games)
---
Free Rider HD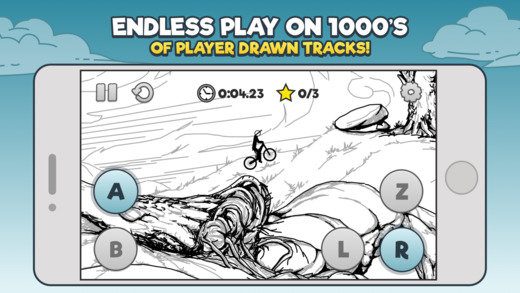 iTunes Description
The OFFICIAL hit web game with over 1-BILLION PLAYS and MILLIONS OF TRACKS has come to iOS!

Race bikes on tracks drawn by other players! Collect all stars to complete a track. ALL tracks are player drawn. Hit a track you don't like, skip it and ride on! This game has ENDLESS CONTENT!
Forum Thread: Free Rider HD (by Kano Apps)
---
Gear Planet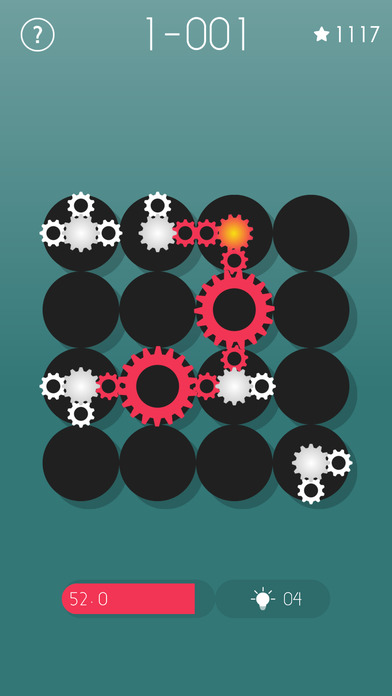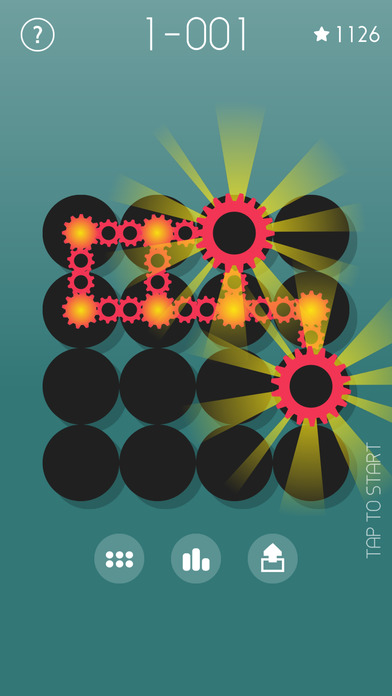 iTunes Description
Earth people dare you challenge in the "Gear Planet"?!

Yes?

Only one mission: link all gears!

It looks like very simple.But at the beginning, you may feel it so hard…There's always excess gear.Don't give up.One hour later, you will find how clever you are!
Forum Thread: Gear Planet (by Xi You Di Wang)
---
Guns of Mercy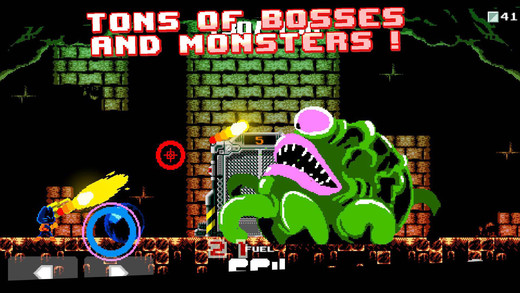 iTunes Description
Guns of Mercy is a game combining shoot and arcade.

20XX, the Earth is a vast and hostile wasteland. The surface has been rendered uninhabitable since the great war against the alien invasion.

To find peace, humanity has been reduced to living underground, but the the enemy is getting there !
Embody a Ranger and head for the Earth's core, to exterminate this vermin once and for all.

Buster, Gatlin, Big meka or mini Pods, all the means are necessary and available to blow up tons of invaders in frenetic, retro style levels.
Forum Thread: Guns of Mercy (by Storybird)
---
Hardway – Endless Road Builder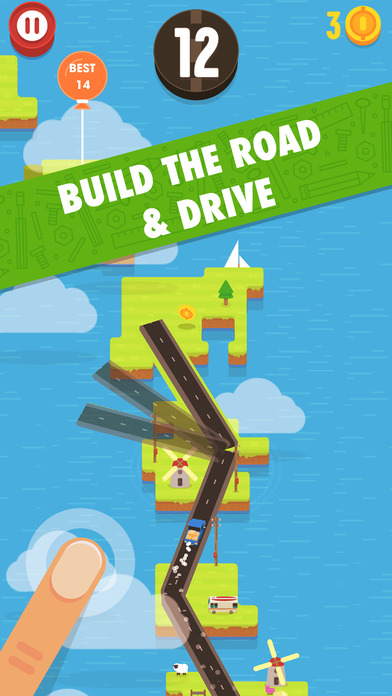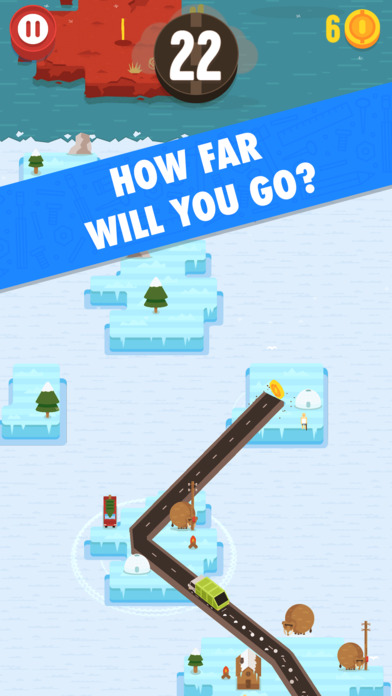 iTunes Description
Building roads is hard, driving is hard – that's why we call it Hardway.

Endless road building with a brand new mechanics. Build from left or right. Connect islands using roads and bridges in a fast arcade style. Track your favourite car and drive through unique worlds. Be aware of different obstacles including moving islands, lighthouses and monsters.

3D Touch lets you slow down and score higher!
Forum Thread: Hardway – Endless Road Builder (by Digital Melody Games)
---
Highway Getaway: Chase TV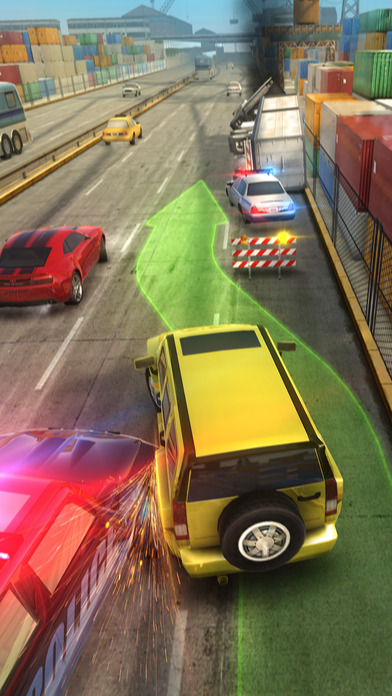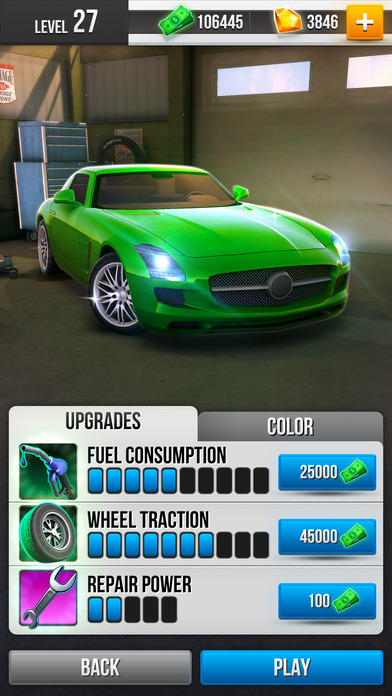 iTunes Description
A unique blend of racing game and endless runner with incredible graphics and intuitive one-hand controls!

Put the pedal to the metal, son – the cops ain't messing around!
You're a runaway driver, rushing through traffic. Your goal is simple: Outrun the police and gather as much heat as possible in the process! The more wanted you become, the more cash you earn!
So, let the adrenaline flow through your veins, speed up, and outrun the guys trailing you! They may chase you, but will they catch you?
Forum Thread: Highway Getaway: Chase TV (By Vivid Games)
---
Holes – The New Classic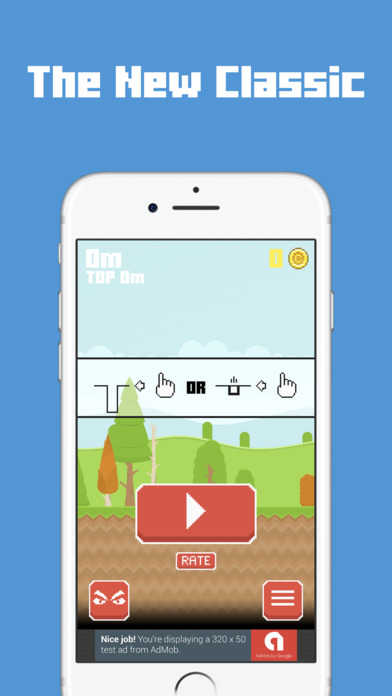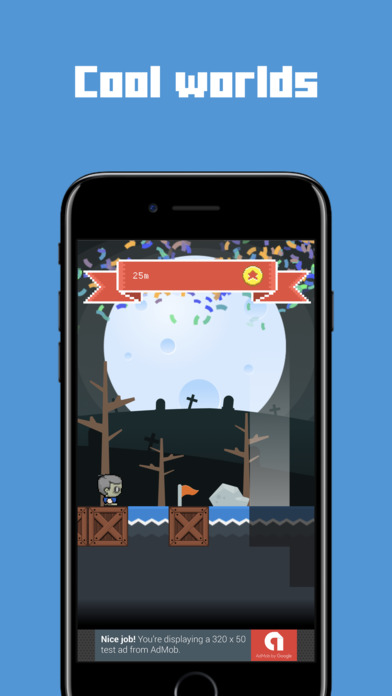 iTunes Description
Holes is a game, in which you have to get as far as you can. But to know how hard it is, you will have to try it out for yourself.
Forum Thread: Holes – The New Classic (By Don Vuckovic)
---
Hulabear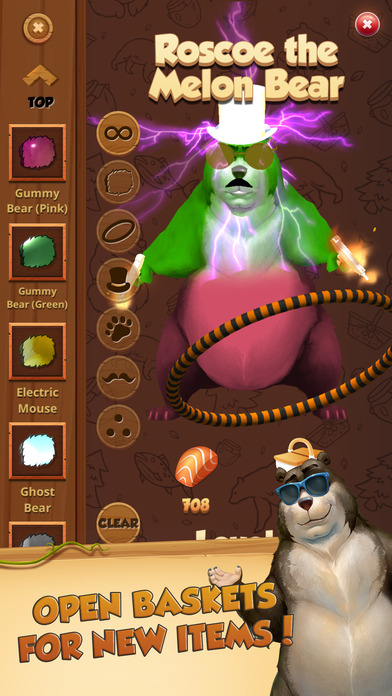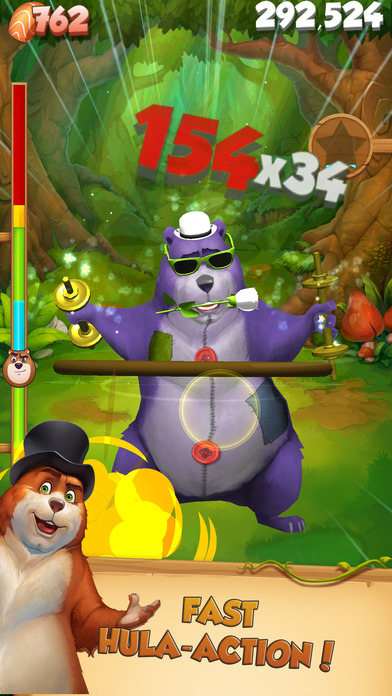 iTunes Description
The hula-hooping, bear-jiggling, arcade tapper! Tap to hula, collect salmon, avoid poisonous fugu and defuse blowfish! Earn picnic baskets full of hats, mustaches, bear skins and more!
Out-hula your friends and rise through the ranks of the Hulabear leaderboards.
Forum Thread: Hulabear (By Robot House Pty)
---
Kidu: A Relentless Quest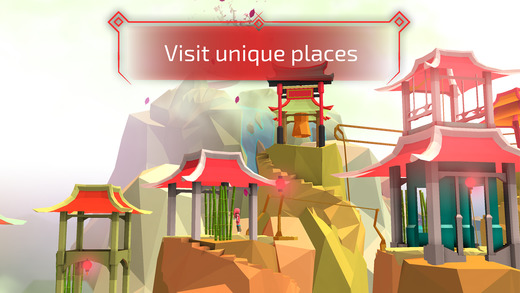 iTunes Description
Kidu: "A Relentless Quest" is a freemium videogame in which you will play Chack.
Discover two free levels and twelve premium levels to live incredible adventures in which you will have to make use of your mobile's gyroscope and your ability using perspective to solve the puzzles and platforms.

*You can download Kidu: "A Relentless Quest" and play a part for free. You can also enjoy all the available content of the game by paying a fixed amount.

A first game in Low Poly that makes use of the perspectives thanks to the accelerometer function of your mobile
Forum Thread: Kidu: A Relentless Quest (by Juan Pedrido)
---
Loopless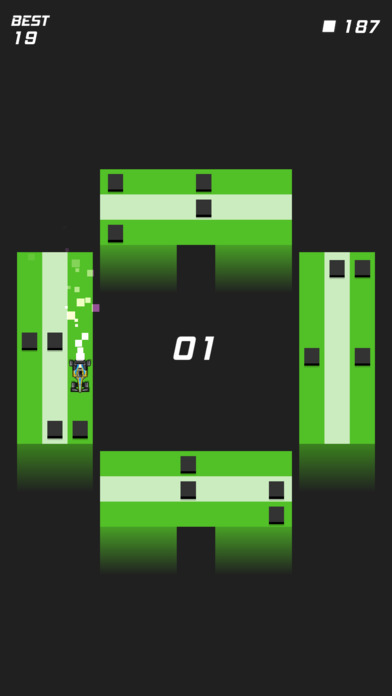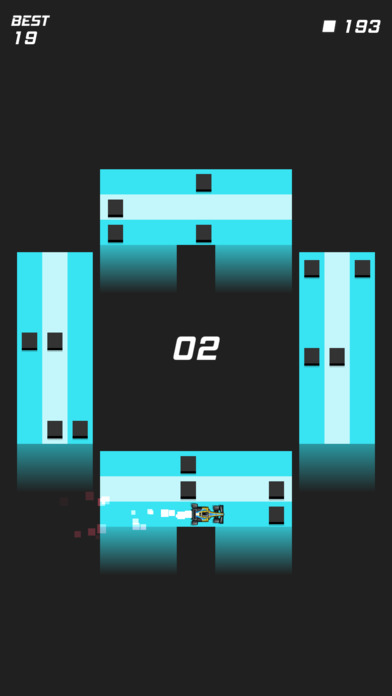 iTunes Description
Loopless is an unique car race reflex game.

It looks like simple, but even in power 0, you may still feel hard to handle it. When it gets faster and faster, loop and loop, how long can you hold on?
Forum Thread: Loopless (by YINJIAN LI)
---
Lost Grimoires 2: Shard of Mystery
iTunes Description
FANTASTIC HIDDEN OBJECT PUZZLE ADVENTURE GAME FROM THE CREATORS OF ENIGMATIS AND GRIM LEGENDS!
When Prince Fern goes missing just days before his coronation, only one person in the king's court can find him. Step in the shoes of the teacher, spy and advisor of House Griff and embark on a dangerous adventure to find the heir and save him from the clutches of dark magic!
Forum Thread: Lost Grimoires 2: Shard of Mystery (By Artifex Mundi)
---
A Magical High School Girl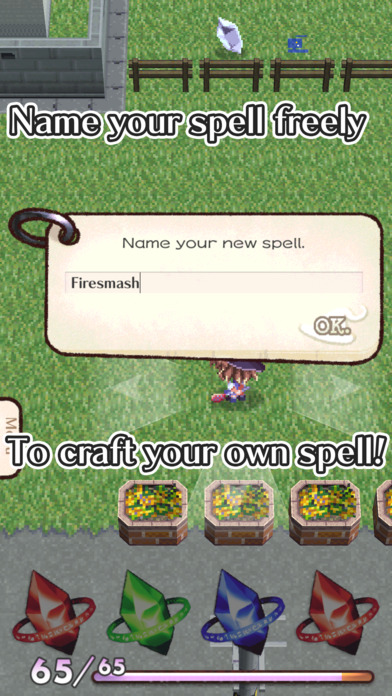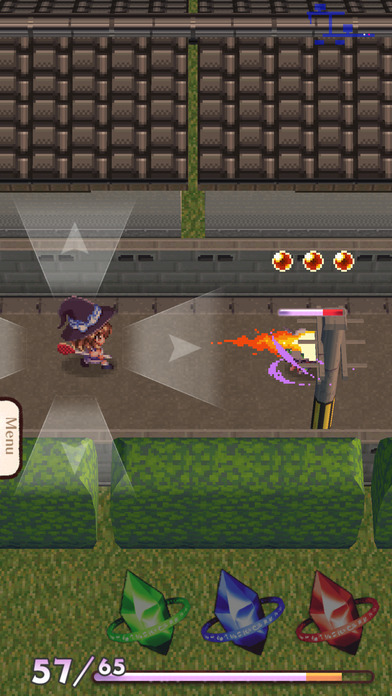 iTunes Description
"The magic beckons you."

A Magical High School Girl is a magic crafting rogue-like RPG! The only weapon you possess is the magic you conjure from within. You can freely name your magic. The elemental properties and effects are generated automatically with what you typed in.

Develop the magics you obtain, gain magics from magic stones within the dungeon, and combine to develop even stronger magics. A high school girl lost in a magical world against a variety of unique monsters with a mysterious coven of witches. Her survival in this cruel yet alluring world all depend on your crafting skills!
Forum Thread: A Magical High School Girl (By Sekai Project)
---
Planet of Heroes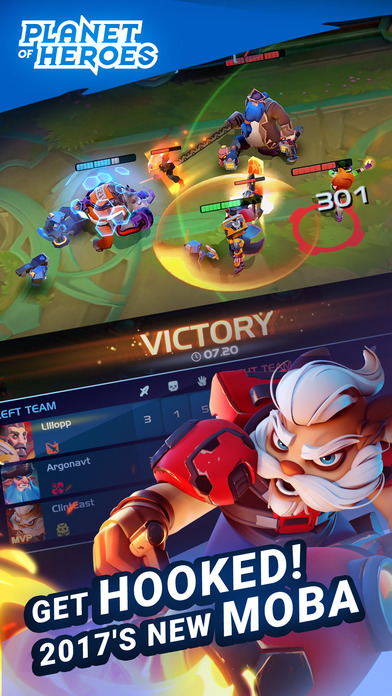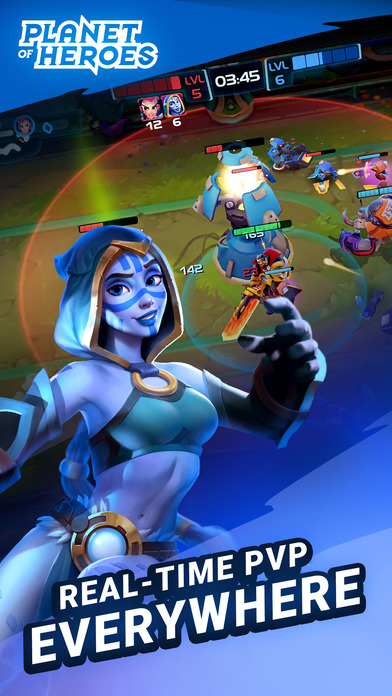 iTunes Description
Looking for an exciting real time war game for smartphones? Welcome to Planet of Heroes: stunning graphics, strategic depth and gripping fights in breath-taking 7-minute matches. Thousands of players are already fighting: are you up for the challenge?

Brawl in PVP with friends, explore challenging missions in the PVE Campaigns, and craft items to make your heroes more awesome!

There is no reason to miss your Moba when away from home weve got a Casual eSports League with an ELO-like system, real prizes within events, offline tournaments, a PVE Campaign with your champions of the arena, all packed into a fun, action game in your pocket. Of course, playing is free forever!
Forum Thread: Planet of Heroes (By MY COM)
---
Pocket Arcade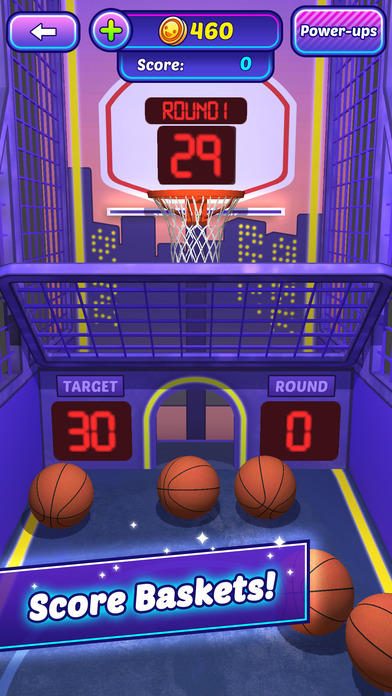 iTunes Description
Colorful, simple, and whimsically fun, Pocket Arcade brings the physical arcade experience to players' fingertips! With beloved and popular mini-games reinvented for the small screen, experience your favourite arcade games whenever you wish.

Pocket Arcade includes four riveting and delightful mini-games to test players' arcade skills and prowess:
Alien Whacker, a modern spin on whack-a-mole.
Mayan Coin Pusher, where you strategically drop coins to push them (and prizes) into the bin for points.
UFO catcher, where you control a claw to pick up different prizes.
Hoop Hero, our very own version of shoot-that-basketball.
Forum Thread: Pocket Arcade – Coins, Claw, Basketball & more! (By Kuyi Mobile)
---
Poker World – by Governor of Poker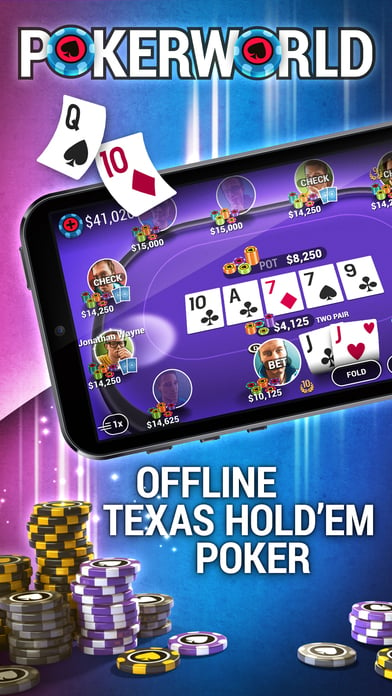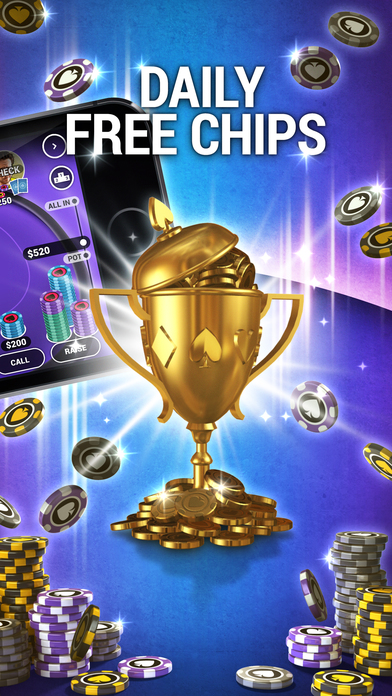 iTunes Description
Poker World is brought to you by the makers of Governor of Poker. In this great offline poker game, you're battling and bluffing your way through several continents and famous poker cities. Ever played poker in Macau? Or visited the majestic Monaco casino? Or went all in in the Bellagio in Las Vegas? This is your chance. And you'll play poker with only one goal: to become the best poker player in the world.

In Poker World, you start your first poker tournament in the United States. By winning tournaments you progress and build up your reputation as a poker player. You will be able to join bigger and more exciting poker tournaments, get better poker sponsor deals and buy cool items to show off your poker status. And don't be surprised if you get challenged by the best players in the world. You'll play heads-up poker against these World Top players and climb your way to the top.
Forum Thread: Poker World – by Governor of Poker (By Youda Games)
---
RPS Knights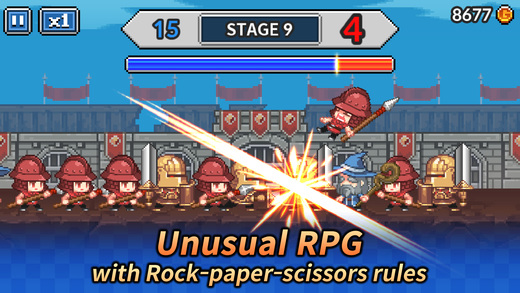 iTunes Description
Large-scale wars under the 'Rock-paper-scissors' rules you know.
A unit who lose a game or draw in a game will drop out.
Only winners can stay in a queue and challenge again.
Enjoy unbelievably huge Rock-paper-scissors wars!
Forum Thread: RPS Knights (by Magic Cube)
---
Shardlight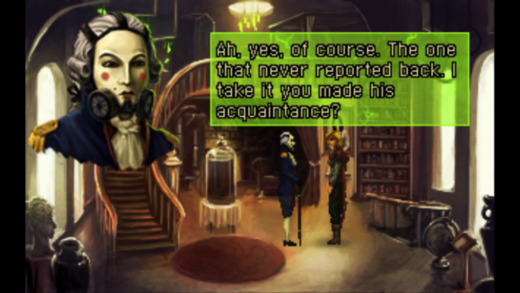 iTunes Description
The world ended on the day the bombs fell. Since then, it's always been like this: disease, hunger, death.

What's left of the people scavenge for existence under the unfeeling gaze of the elegant, masked Aristocracy. Green Lung scourges the population, only briefly held at bay by the precious vaccine – and there's never enough to go around.

Amy Wellard is a young mechanic drawn into the covert war between the forces of the Aristocracy and the mysterious, brutal rebel Danton. Can she play both sides – or will she be forced to choose? Is Danton right that the Aristocracy are hiding something important – and if so, what?
Forum Thread: Shardlight (by Wadjet Eye Games LLC)
---
Super Pet Hero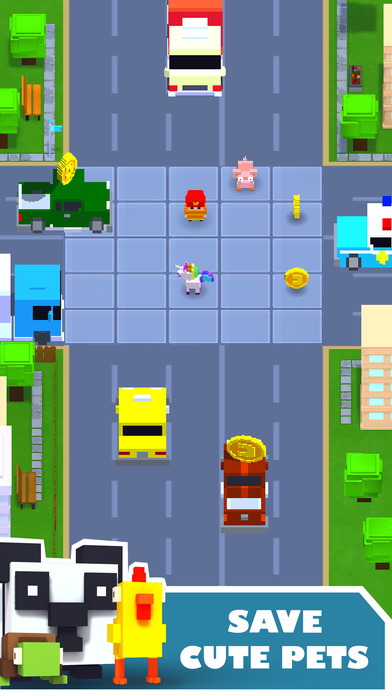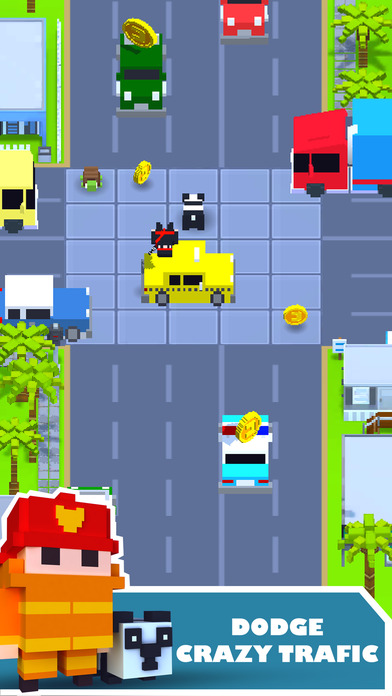 iTunes Description
Super Pet Hero is the new game from the creators of the award-winning Disco Dave and Asgard Run. The pets are in danger! Will you rescue them all?

Do you have what it takes to be the hero?

Take the control of the Ninja or one of his friends and save all the cute pets from dangerous crossroads. Join our crew of rescue heroes and take the pets to safety. Gather coins from the busy crossroad and on top of running cars to unlock all the pet rescue heroes.
Forum Thread: Super Pet Hero (By Amused Sloth)
---
Temple of Spikes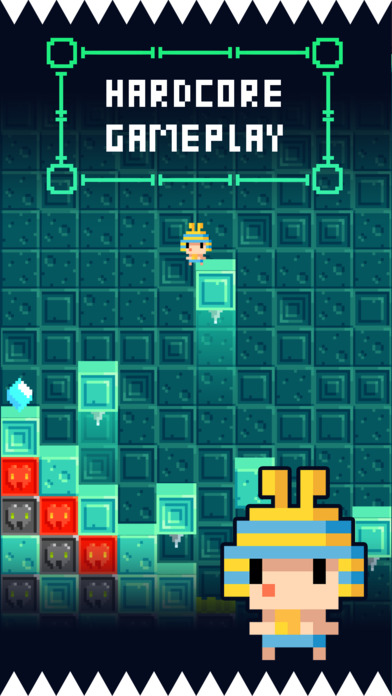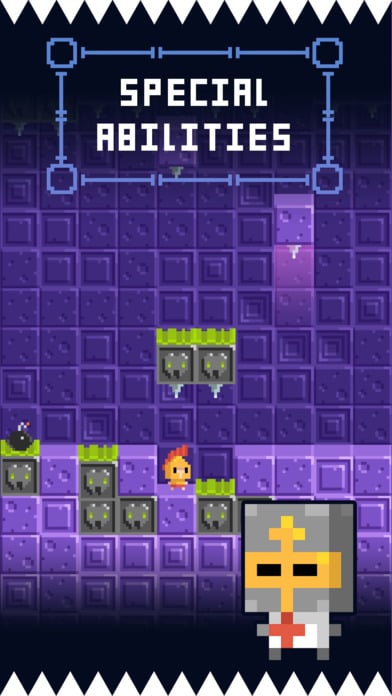 iTunes Description
The ancient temple full of deadly traps as well as truly priceless treasures awaits the brave ones to explore it.

A variety of characters is available for you to play. Which one you want to be? A knight, a mummy, a cowboy, or a rogue, or someone else? Choose wisely, because each of them has its own abilities and skills.

Level by level you have to avoid the traps and collect the gems. Be careful, be attentive and be brave!

Great pixel art graphics, cool 8 bit music and sounds and endless fun for everyone — this is Temple of Spikes.
Forum Thread: Temple of spikes (by Tigrido)
---
Wargunners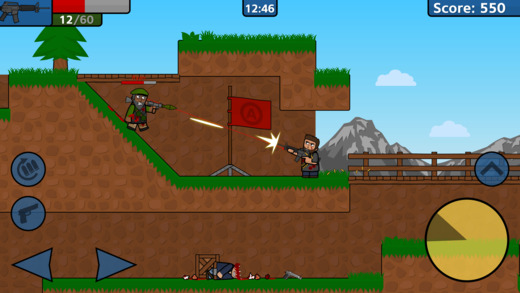 iTunes Description
Wargunners: A fast paced, action packed 2D side-scrolling shooter

FAST-PACED SHOOTING ACTION
Play against bots in singleplayer on 4 different game modes: Control Point, King of the Hill, Deathmatch and Team Deathmatch
Forum Thread: Wargunners (by domp)
---
Wrecked (Island Survival Sim)
iTunes Description
See how long you can survive on an island full of wildlife – and even wilder people! Compete for resouces with a new 2-handed control system that doubles the ways you can interact with the world around you – putting the power to create or destroy in your own hands. Explore the island's 10 unique locations long enough to solve the mystery of why you're there – and what lies on the other side of the ocean…
Forum Thread: Wrecked (Island Survival Sim) (by MDickie) [Free+Paid]
---
Zoomy Ship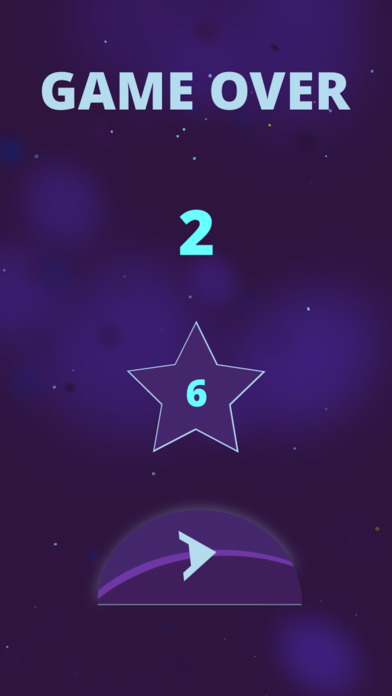 iTunes Description
Hello App Store,

My name is Eric Brill and this is Zoomy Ship. Zoomy Ship is a game that is all about mastery. In this game you navigate your ship through tight spaces. To navigate, you tap the screen and the ship changes direction. When you manage to make it through a gap without hitting a wall, you are rewarded with 1 point. You can compete against your friends or other players by using Game Center leaderboards.
Forum Thread: Zoomy Ship (by Eric Brill)
---