Bandai Namco and Paladin Studio's Galaga Wars (Free) is a great modern remake of Namco's classic arcade shoot 'em up Galaga. Utilizing modern 3D graphics and new features like multiple playable ships, Galaga Wars does a great job at retaining the essence of the original, which isn't always the case when older classics get the modern treatment. We really enjoyed Galaga Wars in our review, and this week a new update has arrived which features another of Namco's classic gaming icons: Pac-Man.
A new Pac-Man ship can be unlocked via collecting special credits through playing or outright for a $4.99 IAP and sees you controlling the iconinc yellow sphere as he shoots power pellets at incoming enemies, which of course are now the famous ghosts from Pac-Man. I always wondered what Pac-Man needed to munch all those pellets for, and decades later we now have an answer: To spew them right back out like bullets. In addition to changing up the playable ship and enemies, the Pac-Man ship also offers a new background to play in which call back to the mazes of the original Pac-Man.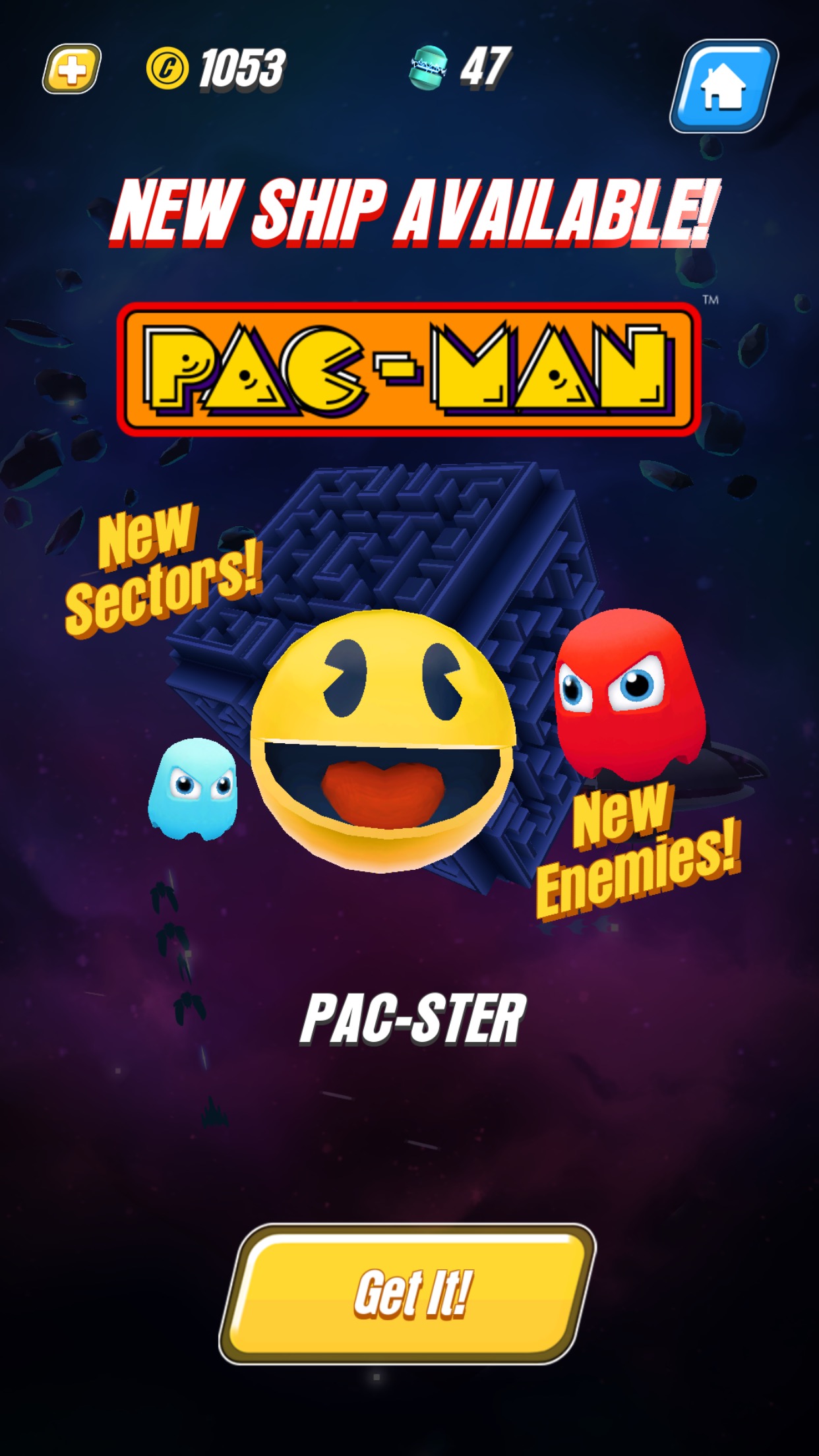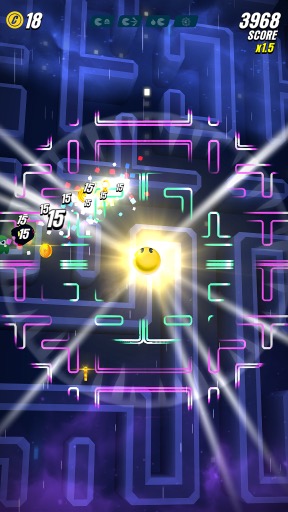 The Pac-Man ship also comes equipped with 4 new special abilities which allow you to grow big and gobble up the ghosts, shoot pellets that bounce around the screen, deploy a mine that will blow when an enemy gets close, and a shockwave that surrounds Pac-Man and destroys enemies that get too close. If you aren't anxious to drop five bucks on unlocking Pac-Man right away, you can also unlock him by battling against new enemies called Maples which you can track from the sector map and will give you a special credit upon defeating them. It's a very cool update for a very cool game that's become a go-to for me since its release last November, so give Galaga Wars a shot and check out this neat new Pac-Man crossover.