Thank you for joining us once again for our weekly roundup of all the coolest new games that have hit the App Store in the past 7 days. It's another busy one, and there's quite a few high profile releases this week including the positively delightful Hidden Folks, the grusomely charming Slayaway Camp, and the incredibly wacky Gunman Taco Truck which was created by the son of John Romero, one of the creators of the original Doom. Crazy! Check out all the games on offer in the list below, and let us know which games you're interested in picking up this week in the comments or, if you're feeling saucy, hit up our Discord chat to talk about 'em with the TA staff and community.
---
Battle for Candora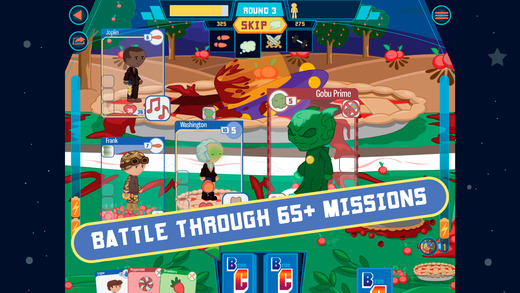 iTunes Description
Battle for Candora is a fast-paced collectible card game where humanity's last chance for survival lies in the amazing candy world of Candora. Build the ultimate deck with a motley crew of characters (including some inspired by historical figures and pop culture), incredible toys, and delicious food to defend the world against the horrible Grey Plague!
Forum Thread: Battle for Candora (By OnOff Gaming)
---
Beyond Black Space: Valkyrie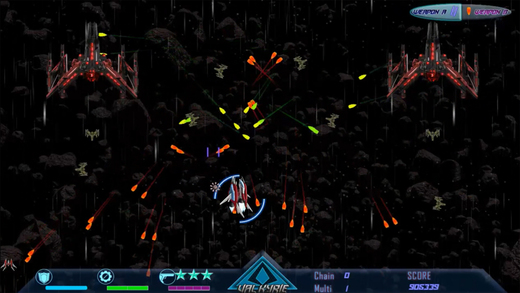 iTunes Description
Enjoy a classic arcade "SMUG" space shooter on your mobile device!

BBS Valkyrie Full Edition Includes:

2 Modes of play – Arcade and Survival
5 Stages of action packed fun
Beautiful space stages and music
Included Content Updates
No Ads!

No In-App purchases(IAP). No ads. Pay once and Play.
Forum Thread: Beyond Black Space Valkyrie (By Shout Loud Media)
---
Blocky Snowboarding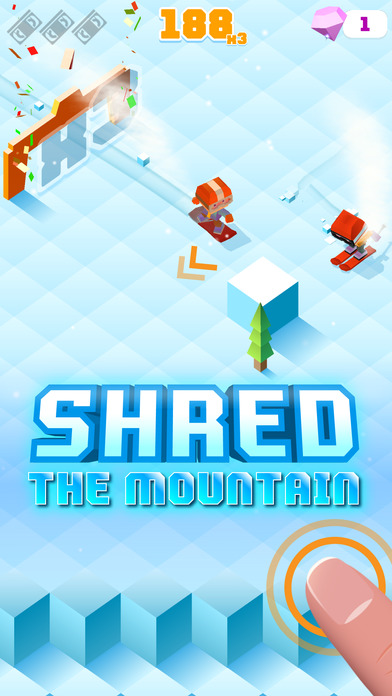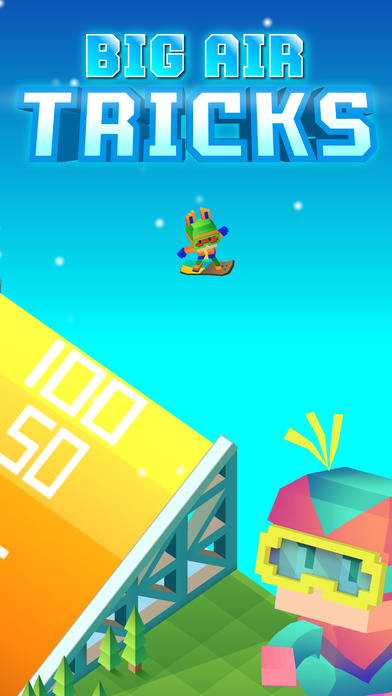 iTunes Description
Hit the slopes and shred the fresh powder in a rad snowboarding runner! Carve, grind, jump, and grab big air with tricks and stunts! How high can you score?

• Easy to play snowboarding fun
• Retro style blocky graphics
• Lots of characters
• Different snowboards to collect
• Rare boarders with themed slopes
• Compete with friends
• Free Gifts
Forum Thread: Blocky Snowboarding (by Full Fat)
---
Causality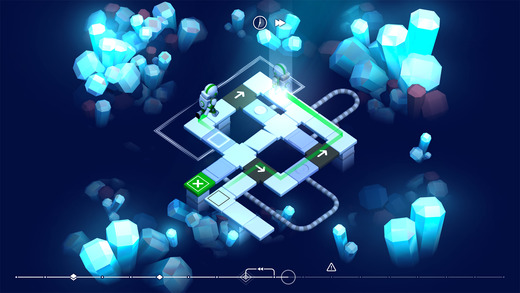 iTunes Description
Causality is a puzzle game about manipulating time, altering the sequence of events and changing the outcome of each level.

Set across strange and alien landscapes, help a group of stranded astronauts find a route to safety. Travel through time, work with your past selves and solve paradoxes as you take on this uniquely challenging puzzler.

Each level represents a brief but hazardous moment in time. Levels are completed by guiding each astronaut to an exit that matches their colour, within a limited time frame. When all astronauts reach an exit the level is complete.
Forum Thread: Causality (by Loju)
---
Cubica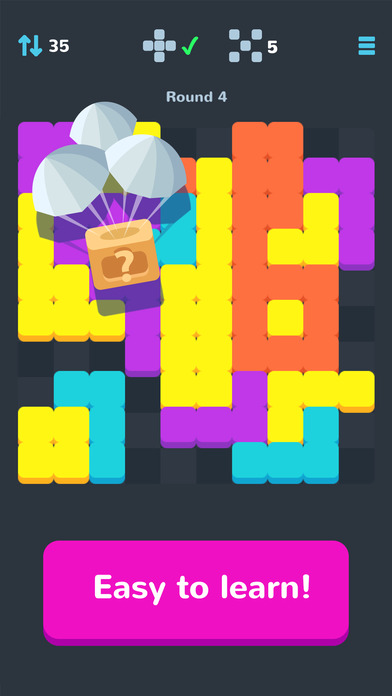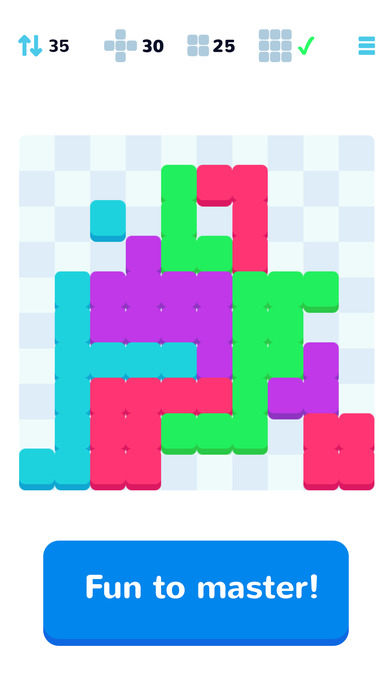 iTunes Description
Cubica is a bright and unique puzzle game.

You have to compose certain figures of the same colored cubes. When the all goals are reached – the game takes you to the next round!

If you are running out of moves – don't worry because you don't have to start from the beginning. Cubica allows you to continue your play from very the last round you had reached!
Forum Thread: Cubica (by Tigrido)
---
Digby Forever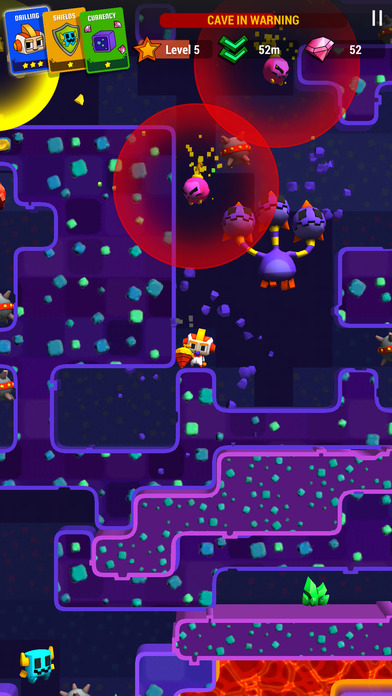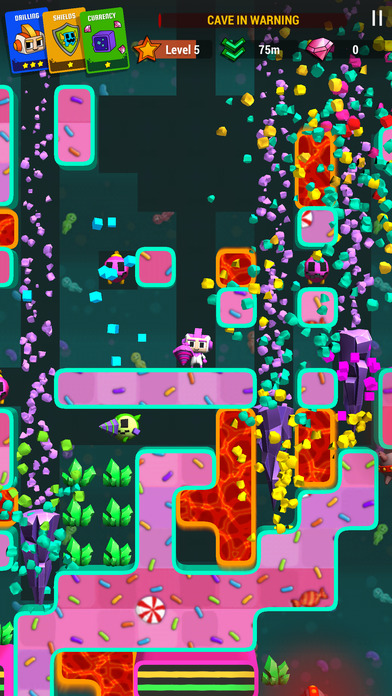 iTunes Description
Help Digby dig, set off bombs, dodge cave-ins and evade a colourful cast of foes in Digby Forever – an explosive new endless digger from 3 Sprockets!

Watch out for crazy monsters, lava, lasers and even cave-ins as you dig as deep as you can uncovering crystals. Mix up the game using powerful ability cards that change your experience in fun and unpredictable ways.
Forum Thread: Digby Forever (by 3 Sprockets)
---
Dungeon and League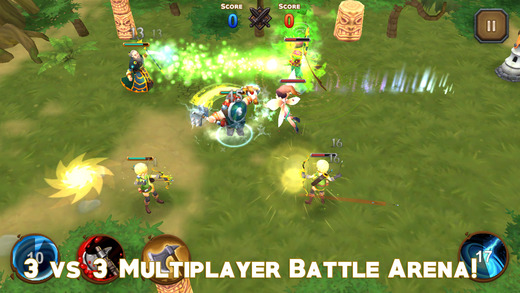 iTunes Description
Real time 3 vs 3 Multiplayer Action RPG on mobile!

Now enjoy quick battles instantly on mobile, not PC!
This game is a true evolution of MOBA (Multiplayer Online Battle Arena).
Mobile-optimized short battles and ongoing character growth will make epic gaming experience!
Forum Thread: Dungeon and League (By MoonGames)
---
Escape Games Blythe Castle
iTunes Description
Do you love escape games, mystery adventure games, and point & click puzzle games? Then you will love Escape Games Blythe Castle!

Escape Blythe Castle is a level based, adventure & puzzle escape game. Each room has a story to tell, and there are many tricky puzzles to solve.
Forum Thread: Escape Games Blythe Castle (By Point & Click LLC)
---
Evergrow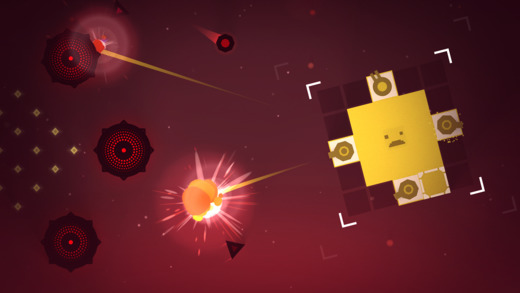 iTunes Description
Travel through nebulas, survive black holes, and explore a vibrant universe, all while discovering hidden treasures and uncovering ancient artifacts in this visually enticing journey of survival and growth.

Evergrow is a dynamic cosmic adventure featuring fresh physics-based gameplay and fluid multi-touch mechanics, where you must help a block-like lifeform grow to become as big as possible.
Forum Thread: Evergrow (By Imagility)
---
Flamboygen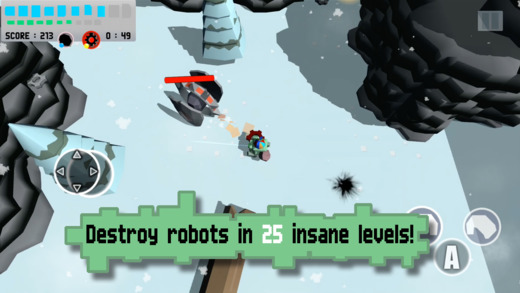 iTunes Description
Project Flamboygen: A protocol of supreme proportions, designated towards the end of humanity by an entity beyond imagine. Designed to decimate the world, you are equipped with the most devastating weaponry. However… You don't want to destroy anyone. You just want to live.

After having your armaments disassembled, left with nothing but your hands and feet, you must set out on an epic adventure to stop the end of mankind, punching and chucking your way through hordes of your enemy brethren… before it's too late.

STOP. PROJECT. FLAMBOYGEN.
Forum Thread: Flamboygen (by When's Lunch? Games)
---
Glutton Saga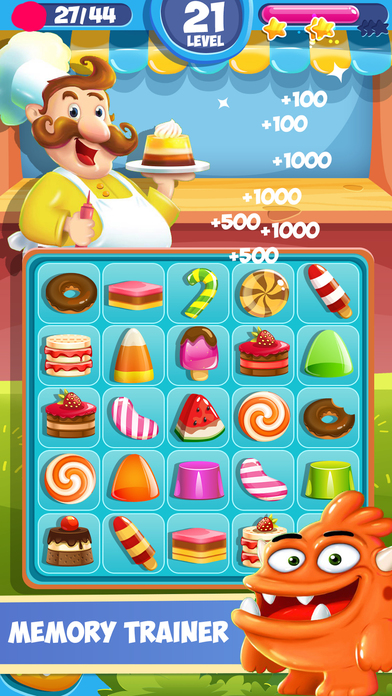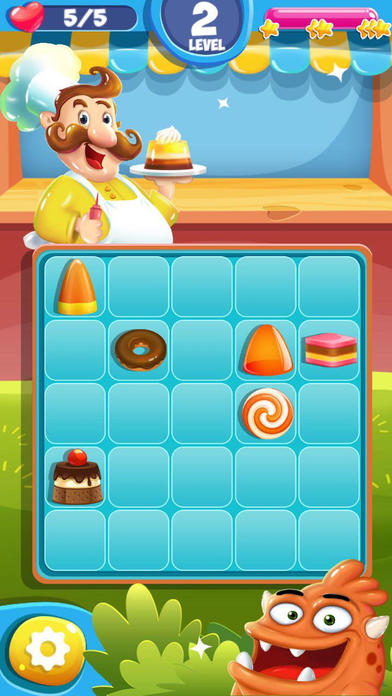 iTunes Description
Welcome to the world of delicious delights!

Feed Glutton some sweets! Train your memory! Try exciting levels and addictive gameplay!

Join Glutton in his marvelous journey full of tasting numerous yummy treats! But do not let him eat the same sweets twice! He just can not stand repetition…
Forum Thread: Glutton Saga (by Maxim Kruglikov)
---
GoMine.io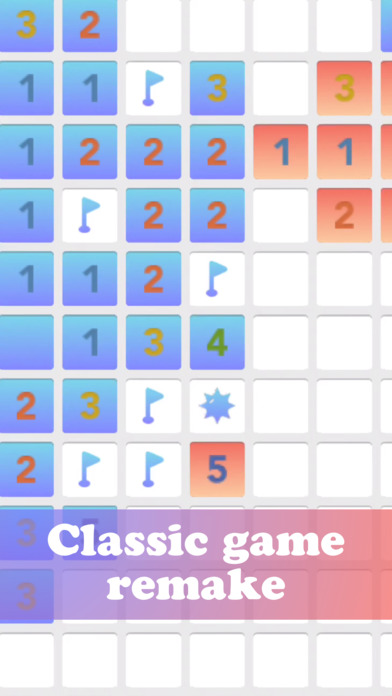 iTunes Description
Do you still remember the fun of playing classic Minesweeper game? Now it's the time to challenge your Minesweeper skills against your friends and players all over the world!

GoMine.io brings the fun and challenge of Minesweeper into a brand new level. You play against other player in real-time. You solve the puzzle with your skills. You can even deploy extra mines on the board to help you. And you win by opening more cells than your opponent.

Enjoy the fun of GoMine.io now!
Forum Thread: GoMine.io (by Moonshine Studio)
---
Gravity Galaxy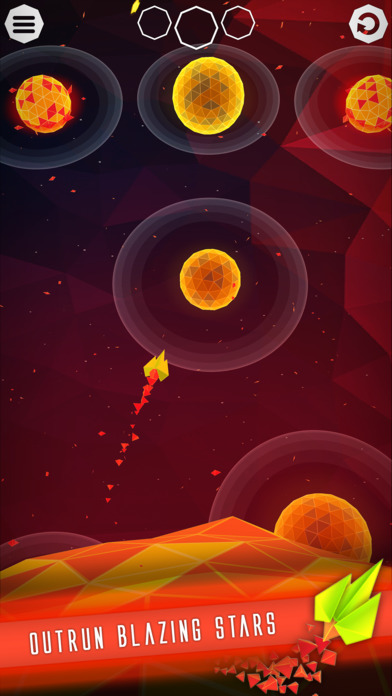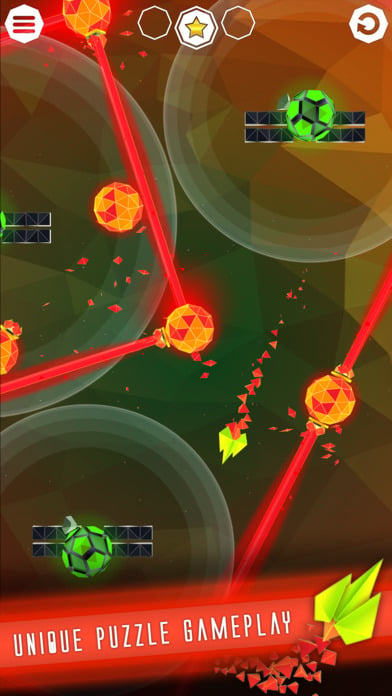 iTunes Description
Intergalactic planet hopping puzzler.

Speed through space, curving around blazing stars and evade alien lasers in your goal to reach planet Earth. Simple one touch controls allow you to effortlessly launch between worlds. Solve challenging puzzles and collect unique rewards. Test your reflexes and timing as you outrun giant stars then harness the power of gravity to fly back home.

Packed with many levels, challenges and zones, including an exciting bonus stage where you can unlock new ships, trails and colors.
Forum Thread: Gravity Galaxy (By PixelByte)
---
Gunman Taco Truck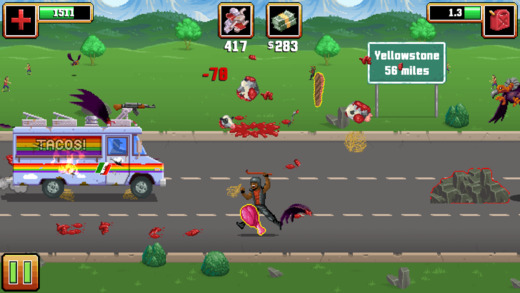 iTunes Description
Gunman Taco Truck is an action-packed drive across the post-apocalypse United States to reach the safe haven of Winnipeg, Canada, where there are no taco trucks and your family's taco business can thrive. Getting to the safe towns is hectic but your truck is armed with weapons that blast mutants into taco fillings. In the towns you serve up the mutant scraps to struggling survivors who are more picky than they should be. Use money earned and scrap metal found to upgrade your truck and buy gas and supplies for the trip to the next town.
Forum Thread: Gunman Taco Truck (by Romero Games Ltd.)
---
Happy Room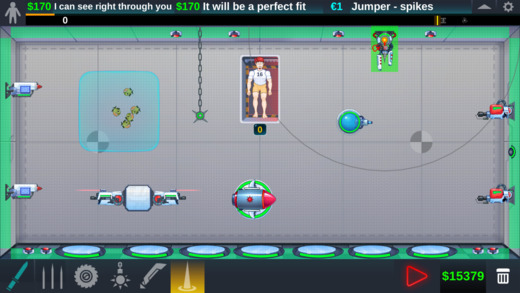 iTunes Description
Welcome to the laboratory! Here tests are taken upon highly durable human clones using newest weapon technologies. Your goal is to head these tests. Will you destroy the test object using all available arsenal? Here is a wide range of various weapons waiting to be used for the most insidious purposes! Melee, energetic, firearm and even a black hole. Combine it at your desire! You may have
a cup of hot coffee while another clone is being ripped by a circular saw and at the same time roasted by a flamethrower.

Cruel?.. Maybe, anyway those test objects are just artificially grown human clones. So whatever, put your feet on the table and have no worry about a thing. Let your nerves relax, to the laboratory!
Forum Thread: Happy Room (By Mana Potion Studios)
---
Heroes Inc.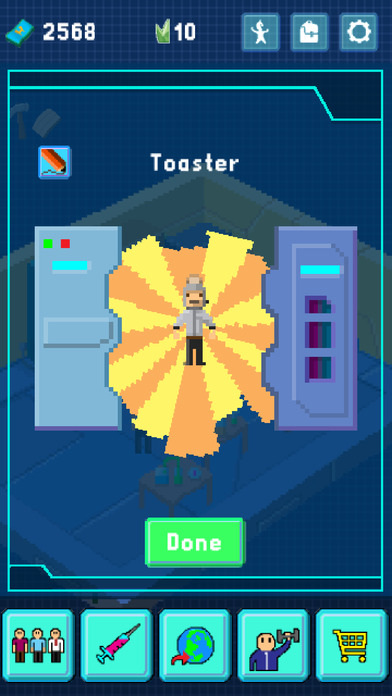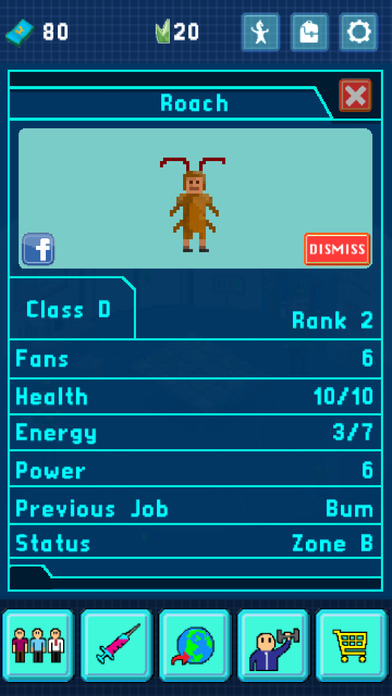 iTunes Description
Welcome to Heroes Inc! The superhero management and experimentation simulator game. (Wow that's a mouthful!).

Humanity is facing extinction (duh*) when mysterious rifts are opening up and spawning monsters all over the earth. The last bastion of humans have gathered in the largest amalgamation of metropolis – Terrapolis. The opening of the rifts has enabled the harvest of tachyon particles and the creation of the metagen humans. You the CEO of Heroes Inc. get to experiment and create with all kinds of superheroes with awesome superpowers to send out to do heroic deeds and vanquish threats.
Forum Thread: Heroes Inc. (By Eldritch Games)
---
Hidden Folks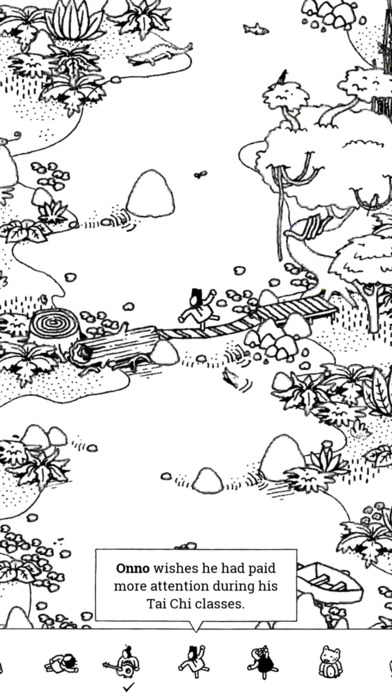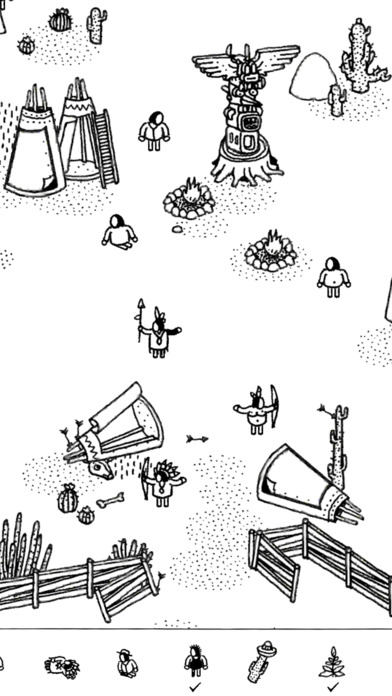 iTunes Description
Search for hidden folks in hand-drawn, interactive, miniature landscapes. Unfurl tent flaps, cut through bushes, slam doors, and poke some crocodiles! Rooooaaaarrrr!!!!!

A strip of targets shows you what to look for. Tap a target for a hint, and find enough to unlock the next area.
Forum Thread: Hidden Folks (by Adriaan de Jongh)
---
Holo Hop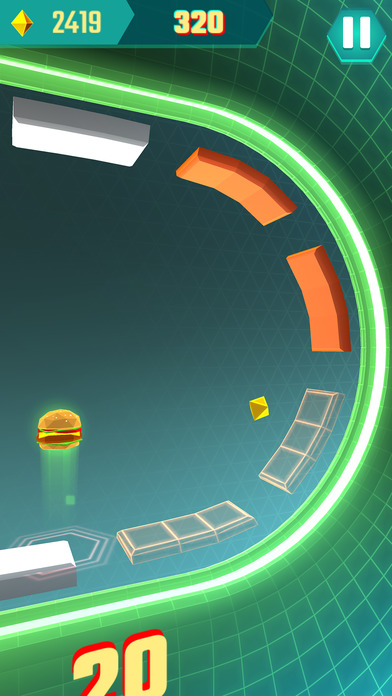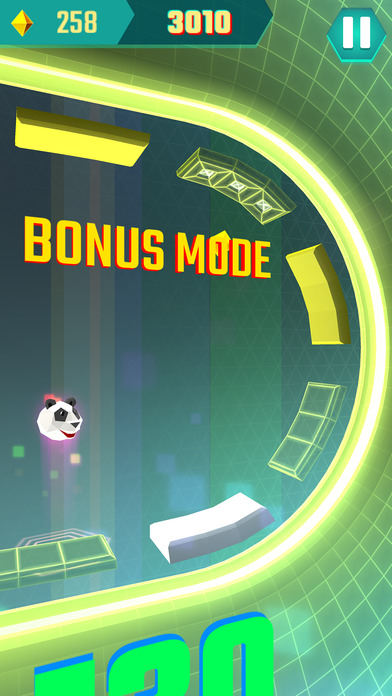 iTunes Description
How long can you hop?

Holo Hop is a unique and perfectly paced arcade game that will keep you totally hooked!

– Simple yet challenging game play
– Beautiful, colourful graphics
– 16 unlockable characters
– Win prizes with the daily prize wheel
Forum Thread: Holo Hop (By Notic Studio)
---
Idiot Beat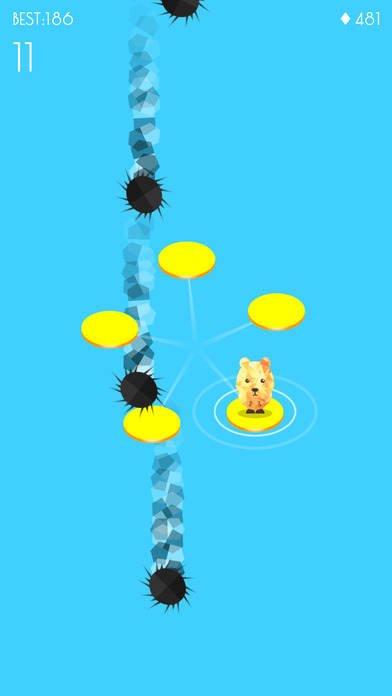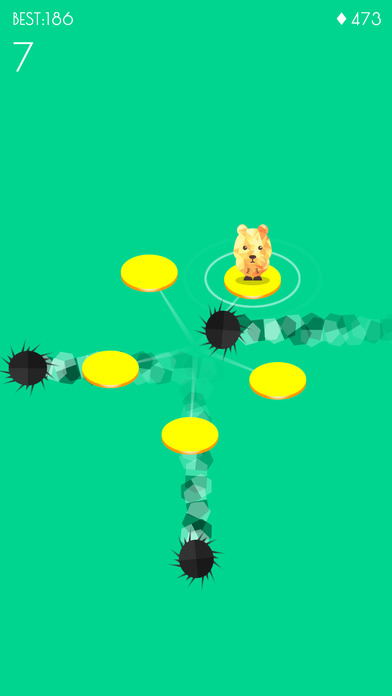 iTunes Description
Professional app for breaking your finger.

Tap anywhere to get score. How fast you can tap, how fast you can get score. But, But, don't kill yourself.

Minimalistic style, easy to learn, hard to master and full of passion. When you play, you can get coins to unlock characters and stickers too. 30 characters can be unlocked.
Forum Thread: Idiot Beat (by LI YIN JIAN)
---
ini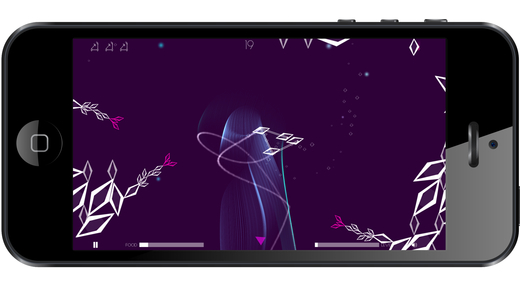 iTunes Description
At the beginning there was only darkness. Shadows dominated life but light dropped into the dark and a complex world evolved.
You're on your own.
You're the protector of your family.
Go on a dangerous journey through unknown terrain looking for food for you and your kids.
Your life is unconditionally bound to your children's' lives and your mutual love gives you strength and hope.
Always remember:
It is a beautiful but cold world.
It is life.
It is love.
It is "ini".
Forum Thread: ini (by Coded Art)
---
Ink Spotters 1: The Art Of Detection
iTunes Description
Some of the most brilliant minds in casual games bring you a new Sherlock Holmes adventure written by NY Times best-selling author Sean Stewart.

More than just a story, you will use your wits to follow Sherlock from Victorian high society to the seedy underworld of gaslight London.
Forum Thread: Ink Spotters 1: The Art Of Detection (by Three Story House)
---
Letter Up!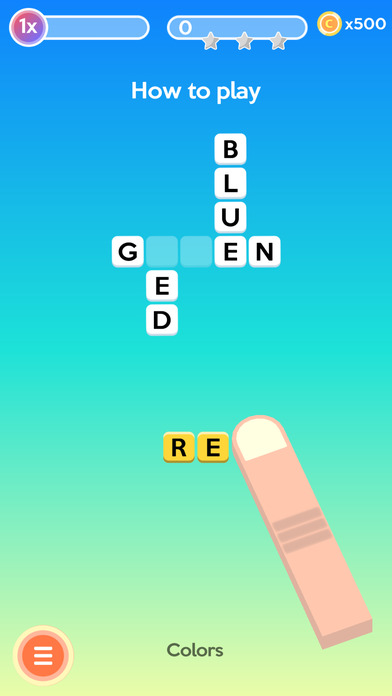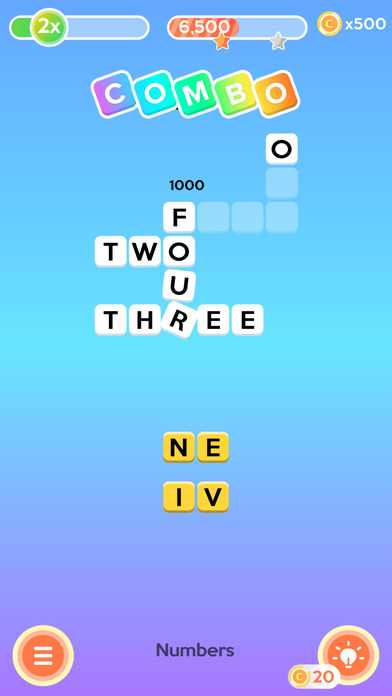 iTunes Description
A new type of word puzzle. Solve the crosswords using pairs of letters to fill in the blanks

– Over 280 levels to play
– Use your brain and clues to solve the levels
– Use strategy to complete words in a row and get big bonuses
– Compare your scores with your friends
– Beautiful design and animation
– Game Center achievements
– Hilarious animated iMessage stickers
– Bite-sized puzzles to play anytime
Forum Thread: Letter Up (By IRIX)
---
Lit the Torch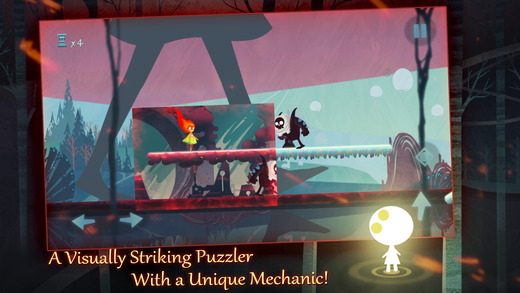 iTunes Description
Lit the Torch is challenging puzzle platformer with a twist! Players control a Night Watch as they light torches and navigate through a shattered timeline. The twist is that player's can burn a portal into a different time to navigate to new altars and burn a path through obstacles in their time to existing altars.
Forum Thread: Lit the Torch (by Corn Entertainment)
---
Mascot Dunks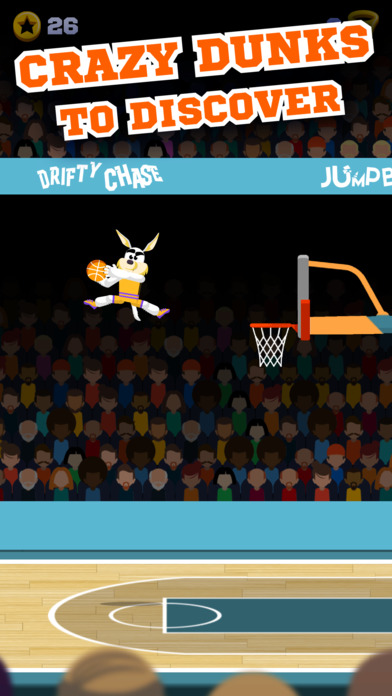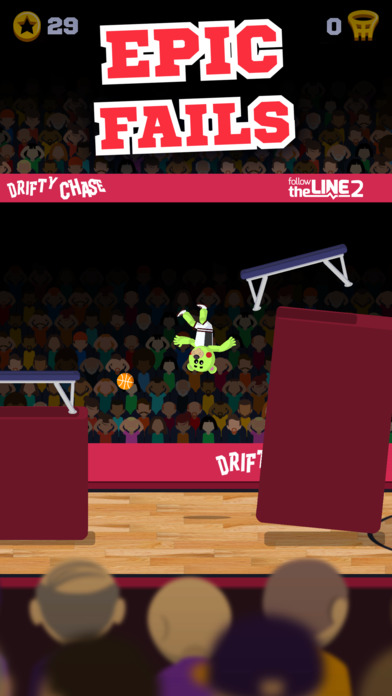 iTunes Description
Dribble, jump and score! Put on your favorite mascot uniform and make some craziest dunks the world has ever seen! We've got Whirling Dunks, Boxing Dunks, Face-Palm Dunks, heck – even Superman Dunks! If you dream all nights about dunks then hop on, dress up as Pitbull and show everyone how to do AirWalk Dunk like a King! Not a dog type-of-person? No problem – we've got Cats, Lions, we've got Astronauts and Bears. We've got Diablo if you're into that kinda things and we've got Zombie if last night was a bit too much for you!

Let's show the world who is the ULTIMATE DUNK CHAMPION!
Forum Thread: Mascot Dunks (By Crimson Pine Games)
---
Mildly Interesting RTS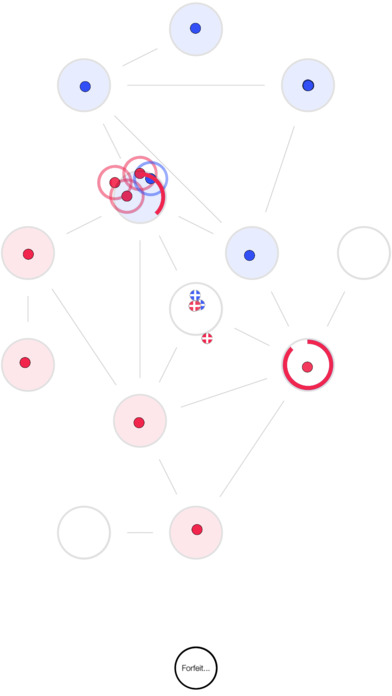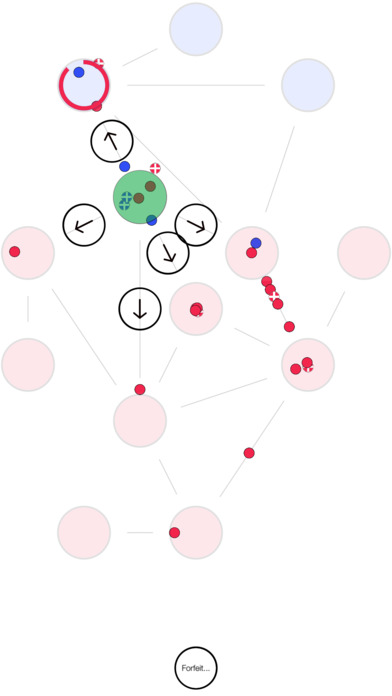 iTunes Description
A touch-based real time strategy game that is mildly interesting. Emphasizes planning over APM.

– No ads.
– No energy bars, coins, or other scummy IAP.
– No crippled gameplay.
– Built with love by an indie game developer.

Early preview. Free for now: I may do non-scummy IAP such as skins/map packs in the future… or just make the game premium (not sure yet).
Forum Thread: Mildly Interesting RTS (by Amirali Rajan)
---
PepeLine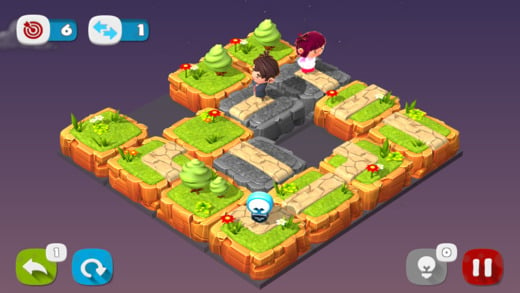 iTunes Description
PepeLine is a simple and very addictive 3D sliding puzzle game. Challenge your brain and swap the tiles with your fingers to recreate the path in order to solve each puzzle.

Pepe & Line have been lost in a magical world. Help them find their way to get together and explore the variety of amazing natures in this unique game!
Forum Thread: PepeLine (by Chundos Studio)
---
Photon Strike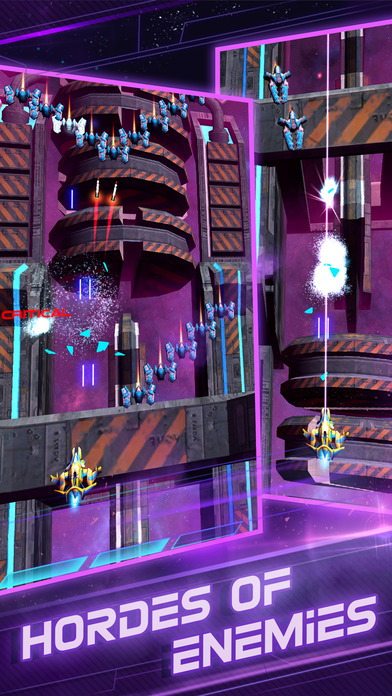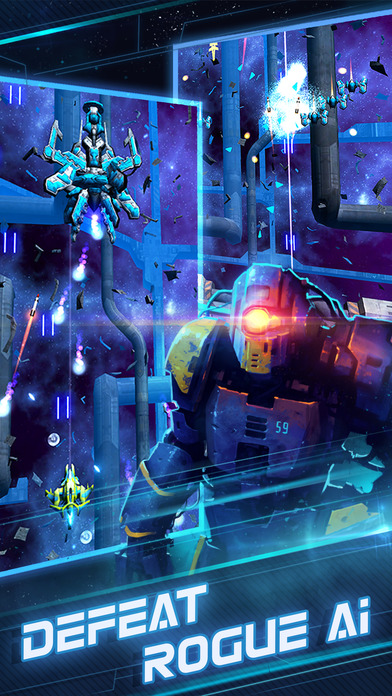 iTunes Description
Photon Strike is a classic shmup action game, featuring full 3D graphics and hundreds of levels! In the distant future, automated bots designed to maintain space stations were left on their own. After a decade of uncontrolled self reconstruction they grew in numbers. Self-defense mechanisms turned them into a dangerous swarm spreading all over the planet Earth's sky. Your mission is to eliminate this threat.

This scrolling "Bullet Hell" shooter will not forgive you any hesitation in your way to save our galaxy! Evolve you spaceship into the ultimate weapon to defeat the enemy force!
Forum Thread: Photon Strike (by GameSpire)
---
Quatros Origin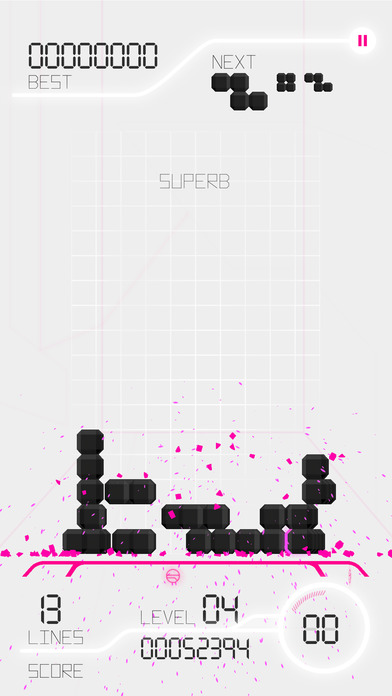 iTunes Description
Quatros Origins is a block puzzle game that tries to reconnect with the good old days where classic arcade games were easy to play, but hard to master!

The objective of the game, is to manipulate tetromino- and pentomino blocks, and placing them strategically to make at least one full horizontal line. At first sight it looks like a 2D game, but with each block you place, the platform will turn ninety degrees, giving you four playing fields. But every piece will affect every side!
Forum Thread: Quatros Origins (by Stijn Van Coillie)
---
Rainbow Slide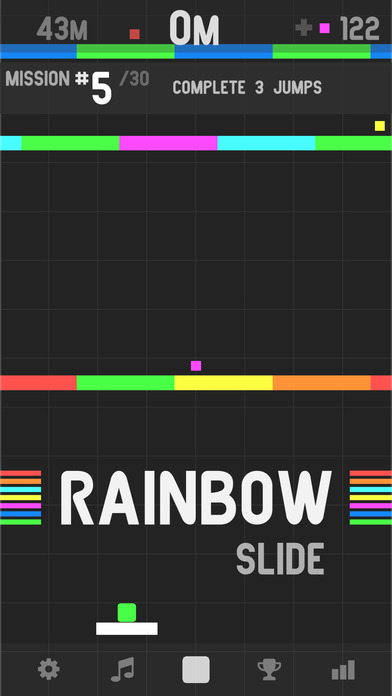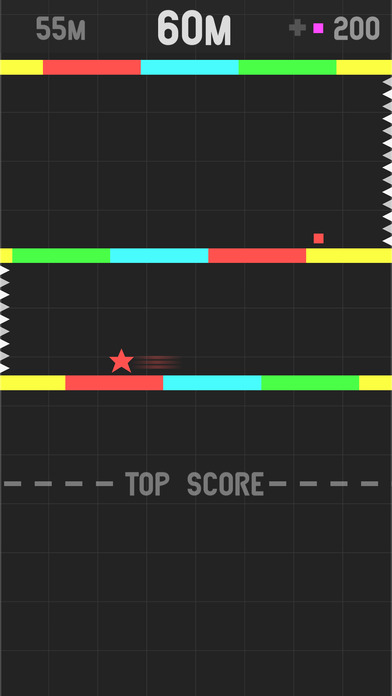 iTunes Description
Slide your way up the rainbow, jumping from level to level through the colored gates. Time your jump and WATCH OUT for the SPIKES!

How far can you get?
Forum Thread: Rainbow Slide [Umbrella + Natty Games]
---
Run Bunny Run!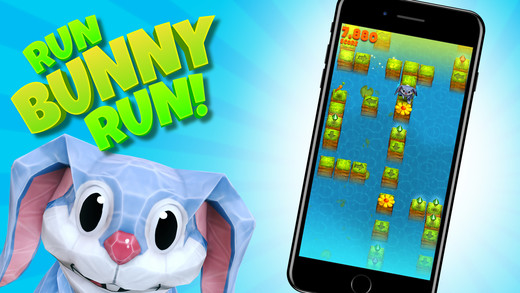 iTunes Description
Run Bunny Run is a cute but challenging endless runner! A small bunny shows the world not only how adorable it is, but how far it can run.

Bunny will run on its own, but if you see a gap, help Bunny jump over it by tapping anywhere on the screen. Be careful, as timing is everything!
Forum Thread: Run Bunny Run! (by Electronauts)
---
Sapan (Slingshot)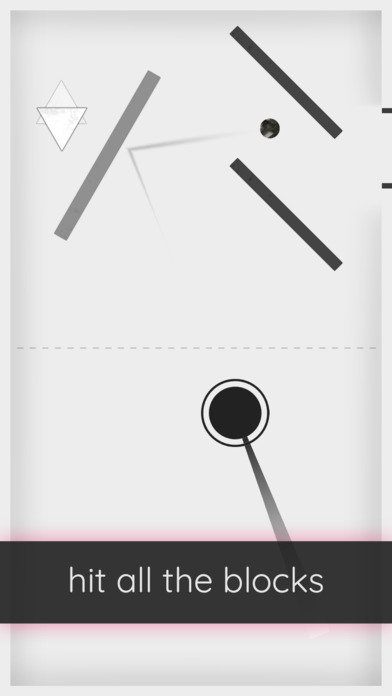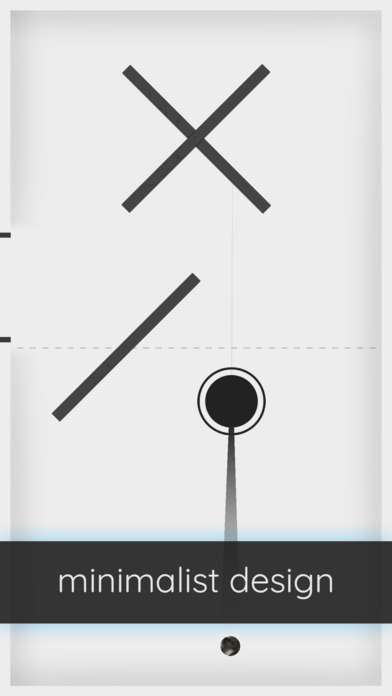 iTunes Description
Use your fingers like a slingshot and shoot all the blocks!

• Try to hit all the blocks in one shot using your intelligence and skill
• Get ready to enjoy more with impressive gameplay
• Target at the right angle from the right point and destroy the blocks as you solve puzzles
Forum Thread: Sapan (slingshot) (By Melih Kavla)
---
Sherbet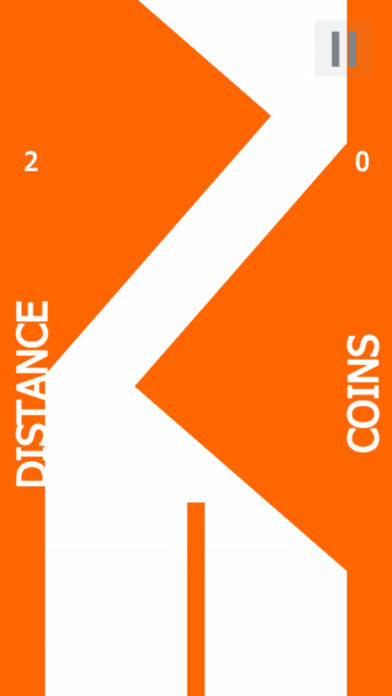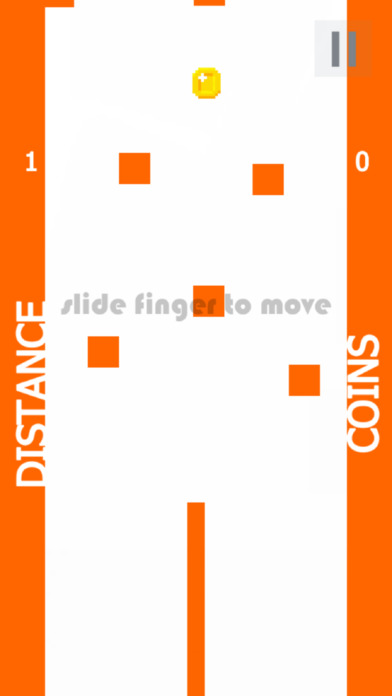 iTunes Description
Cruise along with the great flavor of Sherbet.
Slide your finger left and right and avoid colliding with anything. Collect coins as you go to unlock new flavors!
How far can you get?

-Easy Touch Controls
-Sleek and Delicious Graphics
-Smooth Soundtrack
-Over 100 Randomly Generated Levels
Forum Thread: Sherbet (by OneHitGamer Studios)
---
Slayaway Camp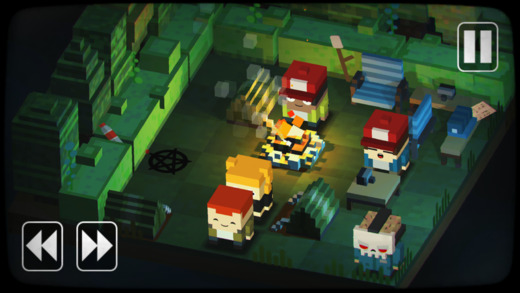 iTunes Description
A killer puzzle where you control Skullface, a psycho slasher bent on slaughtering camp counsellors. Slide this cute killer around hundreds of levels to squash, slice and dice in this darkly comic ode to 80's horror!

From the creators of Bejeweled and Peggle comes a diabolical puzzle game that also happens to be a bloody tribute to the VHS era of videotape horror! No one is safe… no law enforcement enforces the law enough… and no animals or children are harmed… in the summer horror hit of 1984.
Forum Thread: Slayaway Camp (by Blue Wizard Digital)
---
Space Galaxy Rogue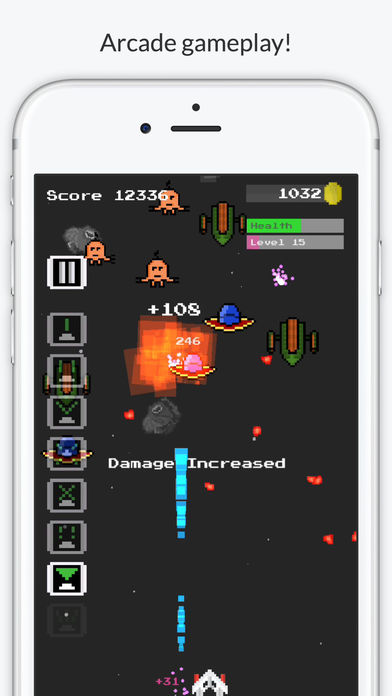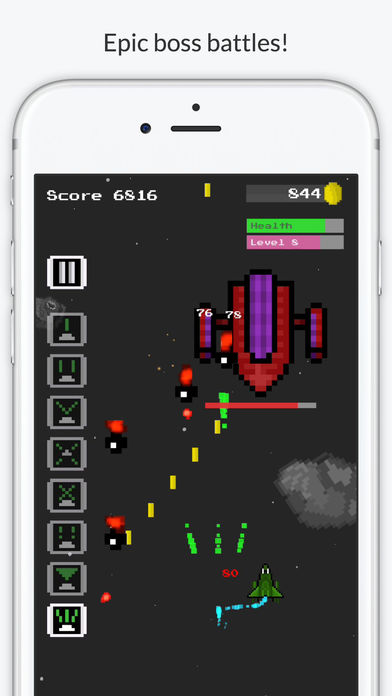 iTunes Description
Classic arcade space shooter with rouge-like gameplay. Defeat wave after wave of space invaders, power up your spaceships and save the galaxy!

Space Galaxy Rogue is everything you can expect from a classic Shoot 'Em Up with epic boss fights, multiple weapons and random wave generation – no game is like the other. So board your spaceship and defeat the alien invasion!
Forum Thread: Space Galaxy Rogue (by Ronny Deicke)
---
STC – Square Triangle Circle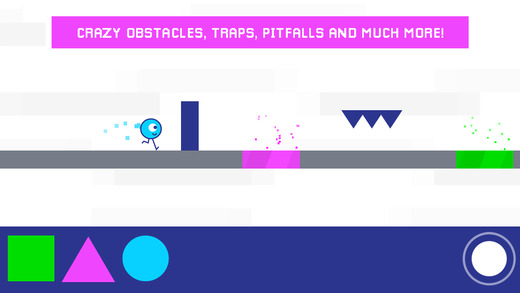 iTunes Description
Square Triangle Circle!
Combine the unique powers of Square (SMASH!), Triangle (JUMP!) and Circle (ROLL!) to win this incredible race.
Use simple and fun controls to switch the characters and run to avoid crazy obstacles, traps, pitfalls and much more!
Square Triangle Circle is a unique fast-paced platformer that will keep you entertained and turn you into a geometry ace 🙂
Forum Thread: STC – Square Triangle Circle fast-paced platformer (by Wonder Maru)
---
Tentis Minute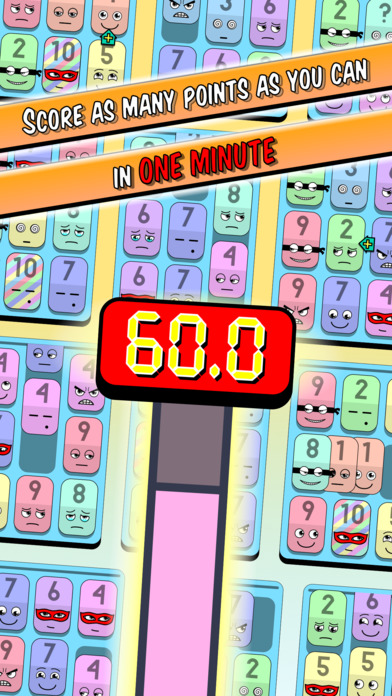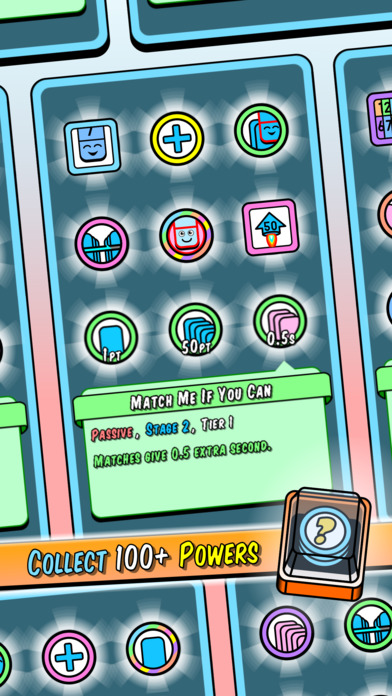 iTunes Description
◘ What's Tentis Minute?

Tentis Minute is a cute mobile puzzle game with numbers.

◘ Yet another mobile puzzle game. Why should anyone care?

Tentis Minute is different. It has something new to offer, both in mechanics and content. It is very likeable and cute, wants to be touched; so that beautiful brains can enjoy a great puzzle game!
Forum Thread: Tentis Minute – Infinite Match 3 with Cute Numbers (by David Choi)
---
Tower Defense: Invasion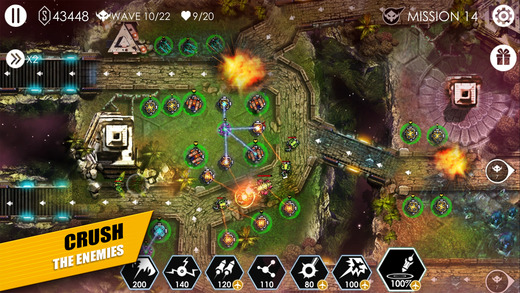 iTunes Description
The earth is being invaded by Aliens, they are very crowded and aggressive. The only chance of human kind is standing up against this illegal invasion.

Tower Defense Invasion is the latest strategy game. In this Tower Defense game, players will use their defensive strategy, control of advanced weaponry to fight the dark forces of the Alien.

This is the most intense Tower Defense in the human history, the two sides will fight with modern and high damage weapons. If you not done well, the world the world may be perished.
Forum Thread: Tower Defense: Invasion (by Vietnam Zonmob Technology)
---
Tundra.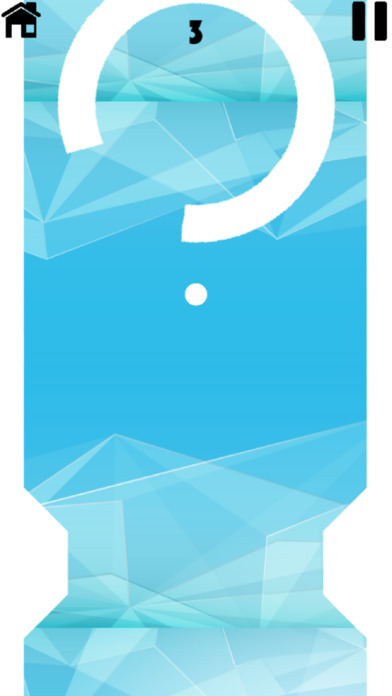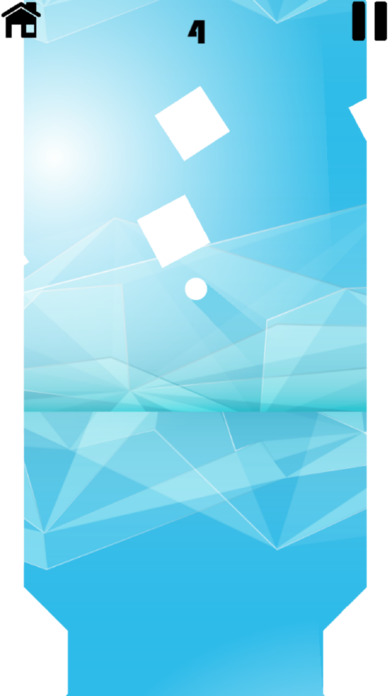 iTunes Description
Enter the ice Tundra and tap your way through the cold.

-One hand touch controls
-Chilly graphics
-Addictive gameplay
-Randomly generated levels
-Cool Lighting Effects
Forum Thread: Tundra. [By OneHitGamer Studios]
---
Wordimals!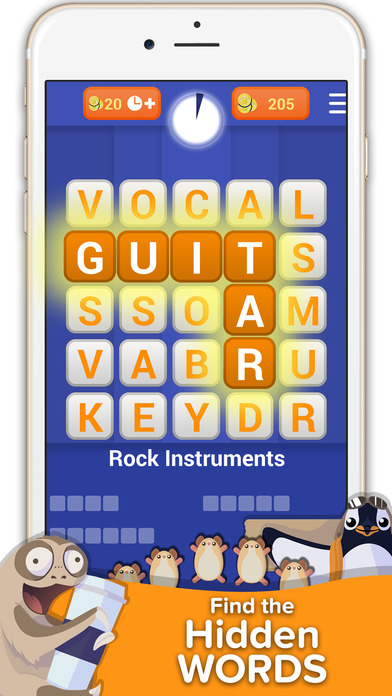 iTunes Description
Are you ready for a different kind of word game? Tired of words that don't fit together? Wordimals is the fast paced word game that lets YOU choose the category and difficulty. Play along with our cute animals in 200+ themed word searches.

Join the Wordimals on their trek to achieve their dreams! Joe the Sloth wants to go fast. Amelia the Penguin wants to fly. Discover the other Wordimals as you play.
Forum Thread: Wordimals (by Firecracker Software)
---
X1 Stunt Challenge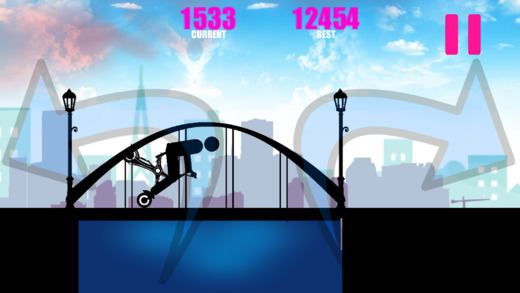 iTunes Description
Get ready to pull your hair out!
Pop a wheelie or hit a stoppie and see how far you can get.
Check out our REAL X1 Electric bike at X1Bike.com.
Forum Thread: X1 Stunt Challenge [OneHitGamer Studios]
---