It's time to once again round up all the new iOS game releases of the week, and even in an App Store that's constantly being flooded with new games, this week feels particularly busy. There's quite a few high profile releases on this week's list, but also quite a few underdogs that look really interesting. As always you can find all the links to the games at the bottom of this post, as well as an alphabetical list of every game including links to each one's forum thread where you can typically find videos and impressions from those who are playing. Soak in the list below and let us know which games you'll be picking up this week!
---
Can You Escape Fate?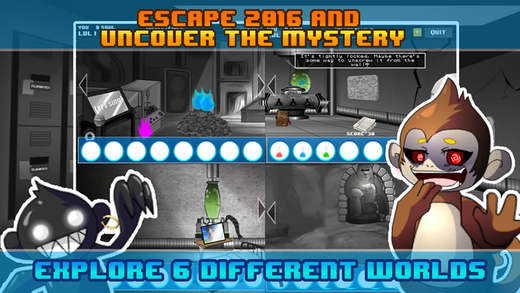 iTunes Description
When your brother mysteriously goes missing in 2016, it's your job to go back and find him, no matter what the cost. Explore a land devoid of life and stuck in the past with lingering New Years Resolutions to uncover the truth behind the world and yourself. Avoid blood-thirsty claw machines, failed lab experiments, greedy spirits, and befriend insane yandere souls in exhilarating bullet hell boss battles using an intuitive touch drag control!
Forum Thread: Can You Escape Fate? (By JCSoft Inc.)
---
Crumble Run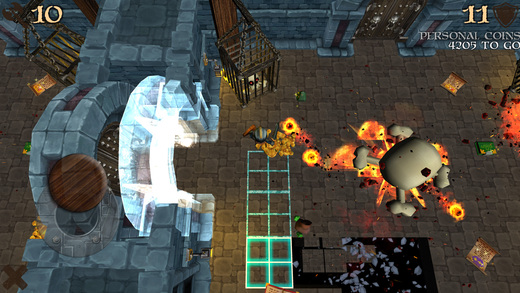 iTunes Description
Run, run for your life! Pick up treasure while you can and avoid spinning blade traps, jump over moving platforms, and sneak past Orcs and other monsters in the dungeon. Just remember, the floor is constantly crumbling, so never stand still!

Do you have what it takes to top the global leaderboards in coins collected, rooms run, and total score? Compete solo or play against others online and see if you can maintain the top spot longer than anyone else.
Forum Thread: Crumble Run (By Gamer Outfit)
---
Dead And Again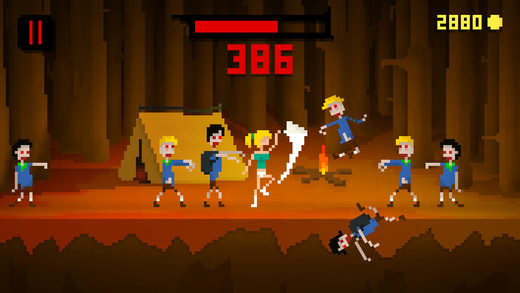 iTunes Description
Get ready to fight !

Will you dare to take on the challenge of Dead and Again ?
Test your dexterity, fight zombies as quickly as possible and explode all records!
But, be careful, only one mistake, and that's the end!
Forum Thread: Dead And Again (by Laurent Bakowski)
---
Don't Be Greedy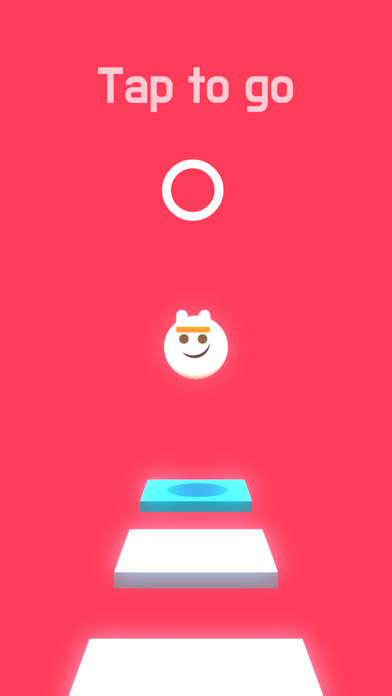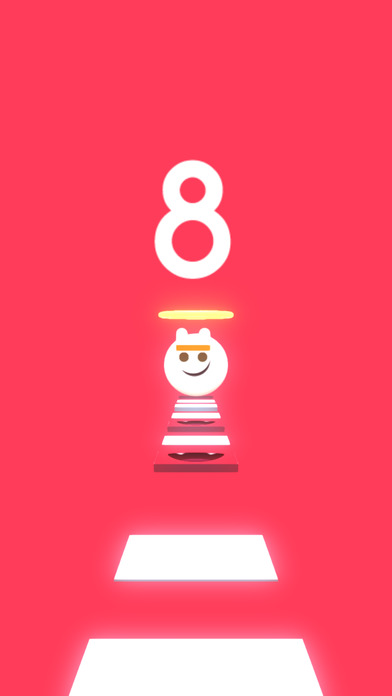 iTunes Description
This is a game about not being greedy.
Basically, it is very easy. So it is hard not to be greed or hasty when you play it.
If you are not being greedy, you will get a high score.

Tip: When Bunny is on a blue pad, the progress is saved. So that you can continue from the saved point when you re-launch the game.
Forum Thread: Don't Be Greedy (by ParkPill)
---
Dubspace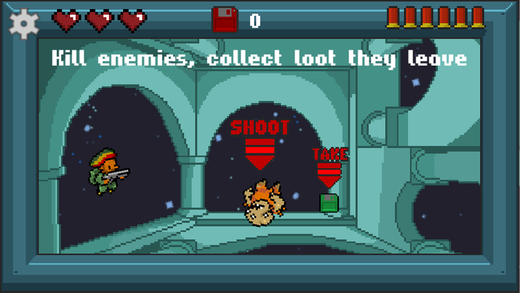 iTunes Description
Follow the adventures of Mailcom – the righteous pilot of Rastafarian navy trying to unlock his brothers looting gold and data on mothballed space stations.

Game features:
* Heroes of Rastafarian navy – more to be unlocked in updates.
* Space stations with deadly environment.
* Enemies – zombies and aliens and security guards and mutants – more to be unleashed in updates.
* Zero gravity
* 10 great dub tracks by Kevin MacLeod, Mikus, Dada & Faust, El Haijn, Chost, Jed Rabid.
* AI Head that spawns loot when being shot.
* No IAPs and disturbing ADs – however, you need to to disguise yourself as a video to enter the AI Head level.
Forum Thread: Dubspace (by Dmitrii Deniskin)
---
Dungeon Tails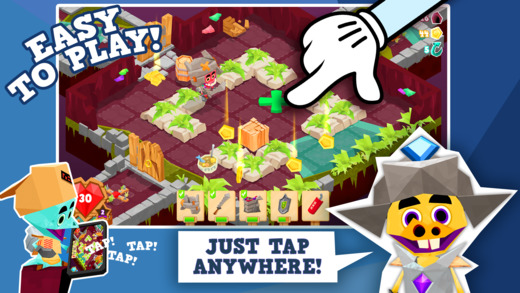 iTunes Description
Dungeon Tails is fun and goofy action game for all adventurers!

Save the Lizard Kingdom by embarking on a dangerous journey into caverns full of cute monsters, traps, loot and surprises. Packs of monsters are trying to stop you from rummaging through the dungeon and taking their gold. During your adventure you'll meet imaginative horde of enemies that are ready and prepared to stop you in your tracks. Upgrade your heroes and gear, buy better items and runes and try to reach the end of the dungeon to beat the final boss.
Forum Thread: Dungeon Tails (by Timbermint Games)
---
Flippy Toy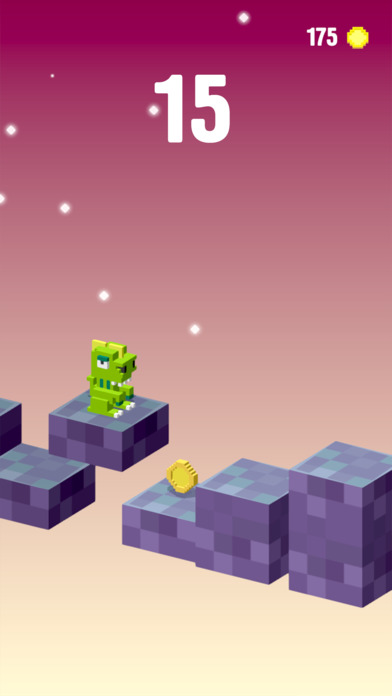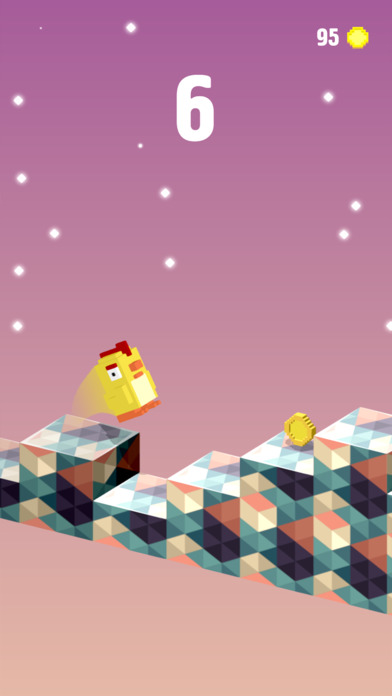 iTunes Description
How many times in a row you make a good Flip?

Shake the finger to Flip the Toy and smooth landing! Your way will be interesting and unpredictable, so get ready to become a master of Flipping!

Collect coins and buy a lot of new cool Toys! Compete with your friends and other players.

Good luck!
Forum Thread: Flippy Toy (by Sergey Morozov)
---
Gentleman Ninja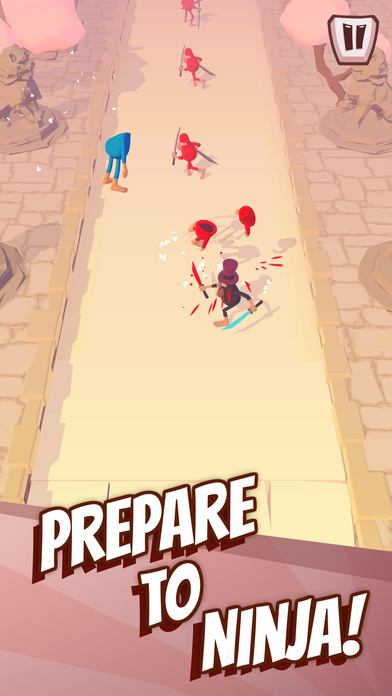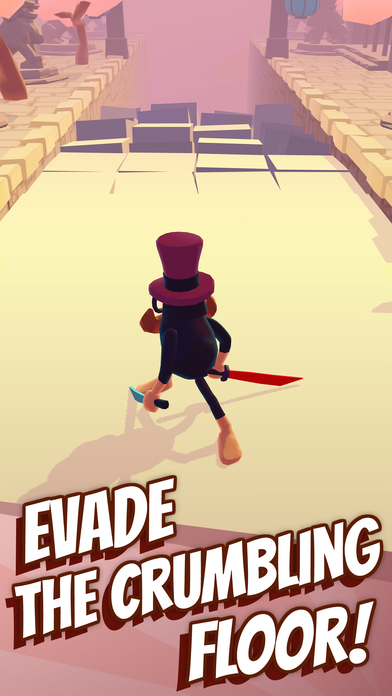 iTunes Description
Meet Gentleman Ninja, the most polite assassin to grace the iPhone and iPad.

Hit the right color at the right time to apologize through a mouth full of Earl Grey as you obliterate enemies and demolish obstructions in this high speed, endless Ninja action game.

Give challenges a jolly good seeing to and unlock new Ninjas before going on to prove yourself as the most spiffing adversary on the global leaderboards.
Forum Thread: Gentleman Ninja (By Scott Moakes)
---
Good Dogs!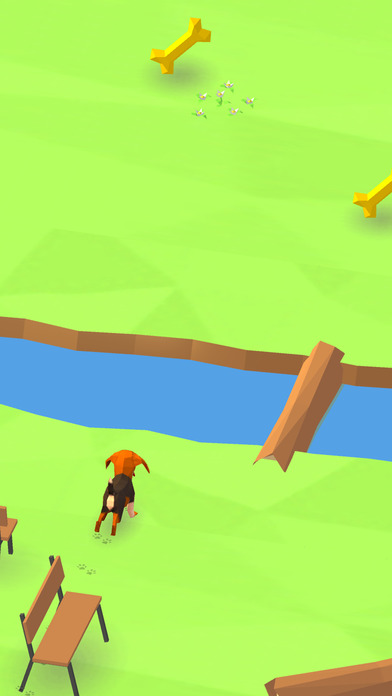 iTunes Description
Immerse yourself in a world where your dog is all that matters.

WeRateDogs presents the most realistic and numerically accurate dog running simulator ever.

No matter how far your dog runs, please remember… your dog is a very good dog.
Forum Thread: Good Dogs! (By Sandcrawler Entertainment/we rate dogs LLC)
---
GOTDOLL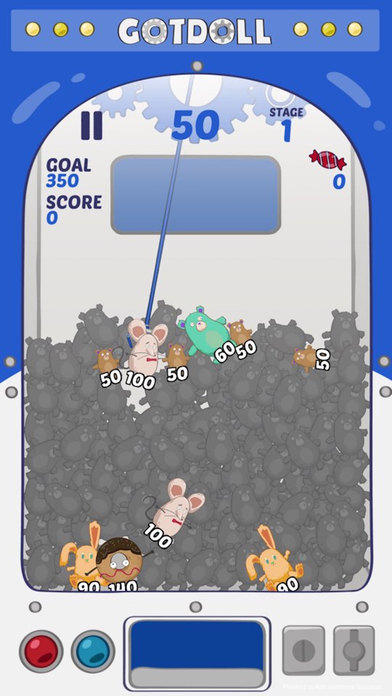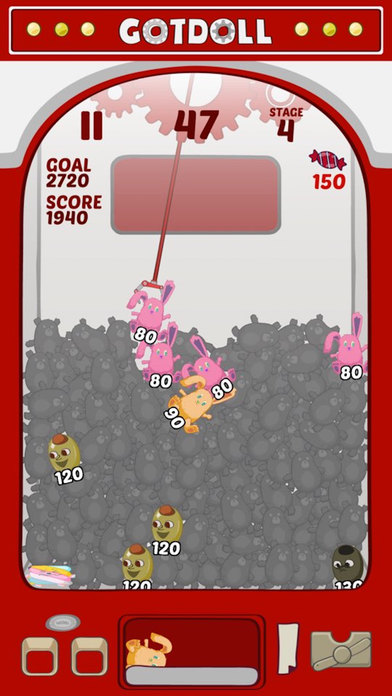 iTunes Description
111% New game, GOTDOLL!!
Take your cranes to the right timing, You can get a lot of cute dolls.
A new type of claw crane game!

Decorate many kinds of dolls in your room.
You can collect more than 70 dolls and 10 machine skins.
How many dolls are in your room?
Simple, but Addictive
Forum Thread: GOTDOLL (by 111%)
---
Heart Star
iTunes Description
Heart Star is an adorable puzzle platformer where you guide two little friends through two parallel worlds. Swap between the worlds to solve unique puzzles. Overcome all obstacles with the power of teamwork!

Game Features:
– Unique world swapping gameplay!
– 50 levels of mind bending puzzles!
– Cutting edge retro pixel graphics!
– Catchy and cute retro soundtrack!
Forum Thread: Heart Star (By Adventure Islands)
---
The Horus Heresy: Battle of Tallarn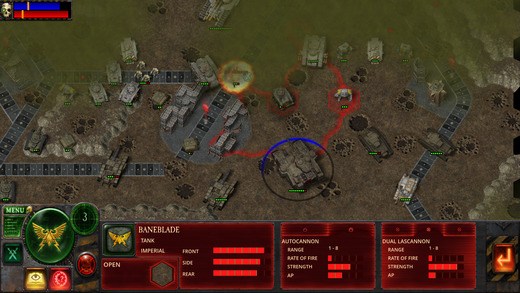 iTunes Description
Get ready to fight the largest tank battle in Imperial history with more tanks and more destruction than ever!

After the virus bombing by the traitorous Iron Warriors rendered the surface of Tallarn deadly to biological life, the besieged forces call upon legions of tanks – from the Leman Russ to the almighty Baneblade to bring war to their enemy. The battles begin after the devastating blow that turned the planet into an apocalyptic wasteland, amid the grim conditions the survivors faced in the aftermath.

The Horus Heresy: Battle of Tallarn is a turn-based strategy game that recreates one of the most important events in Imperial history. Command a vast array of tanks, Dreadnoughts, Knights and Titans across the toxic landscape. Play as desperate Solar Auxilia units fighting squadrons of Iron Warrior Predators for control of vast underground bunkers.
Forum Thread: The Horus Heresy: Battle of Tallarn (by HexWar Games Ltd)
---
Jack the Miner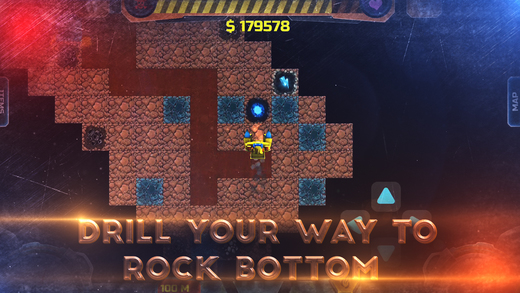 iTunes Description
Jack is a specially designed robot, sent by humans, to dig out the most precious metal on an alien planet but he requires refuelling and repairing.

You start with simple ore and dig deeper to find the precious ore hidden beneath the surface of the planet. Spend all your ores in the market to buy upgrades or to buy resources for your Jack, making it easy for Jack to mine.

You can choose to buy resources from teleport to nuclear blast to make your way to the final precious metal. How well you manage your spendings on upgrades or buy resources to mine the precious ore, depends on you.
Forum Thread: Jack The Miner – Mining Game (by Maruti Ravindra Krishna Vejandla)
---
JumjumFly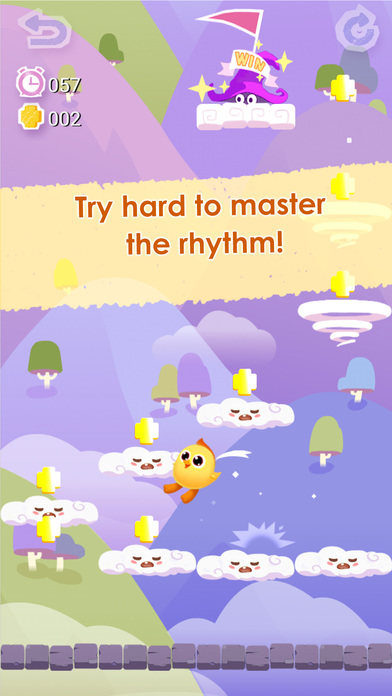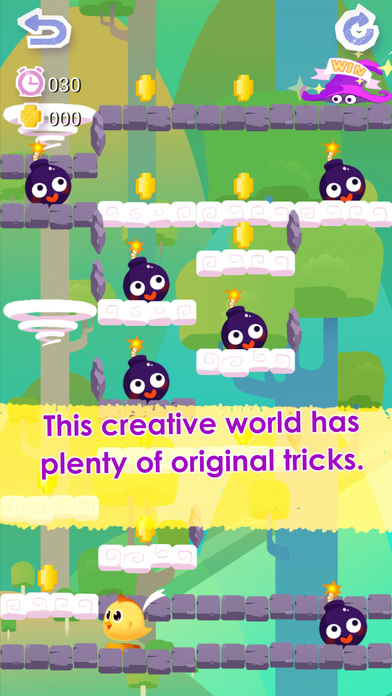 iTunes Description
The harum-scarum wizard takes wings of Jumjum birds, the evil gorilla plunders all wings unexpectedly.

Do birds need to jump for a lifetime? No!

Jumjum Prince must take back the wings with the wizard's help.
Forum Thread: JumjumFly (by Bzfingers Studio)
---
Ketchapp Winter Sports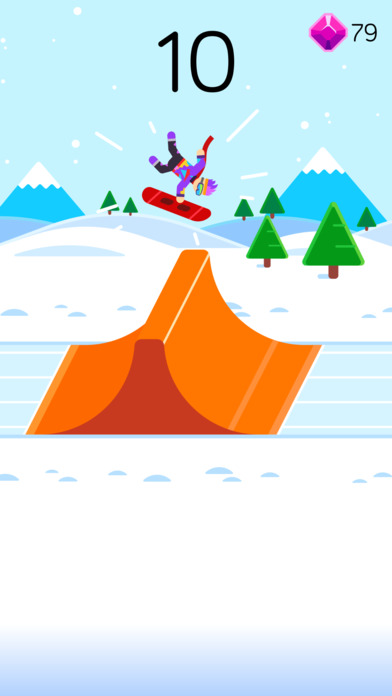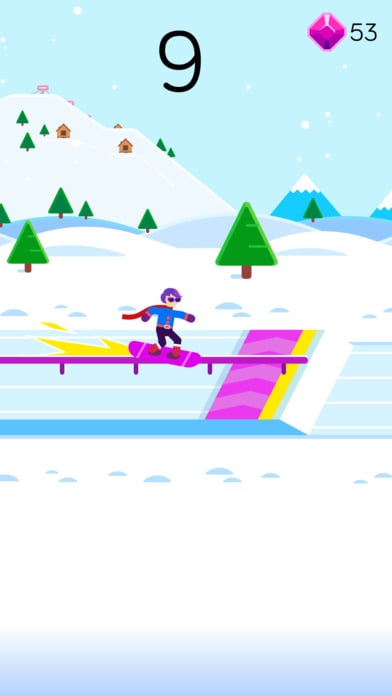 iTunes Description
Three, two, one… Go! Slide, grind, jump and fly in exciting winter challenges! Ketchapp Winter Sports is a fast-paced arcade game to compete with your friends and worldwide. Collect gems, unlock new gear and get tons of upgrades!


Featuring:
◉ Snowboard Flip: Fly high and perform outstanding air-tricks to score additional points!
◉ Ski Jump: Accelerate as much as you can and perform the longest ski jump the world has ever seen!
◉ Ice Skating: Set the new speed records on the ice!
◉ Snowboard Slide: Grab your snowboard and beat the rail challenge!
Forum Thread: Ketchapp Winter Sports (by Ketchapp)
---
Linear!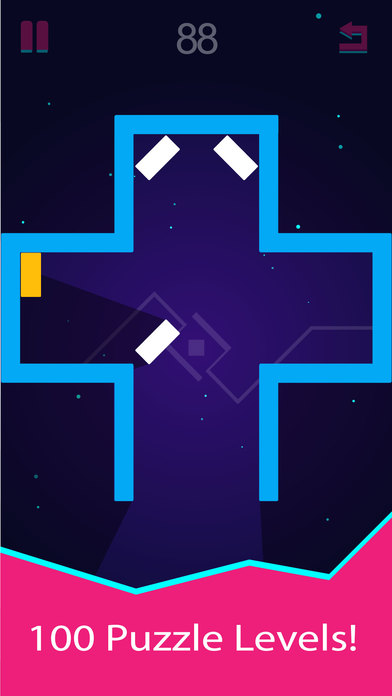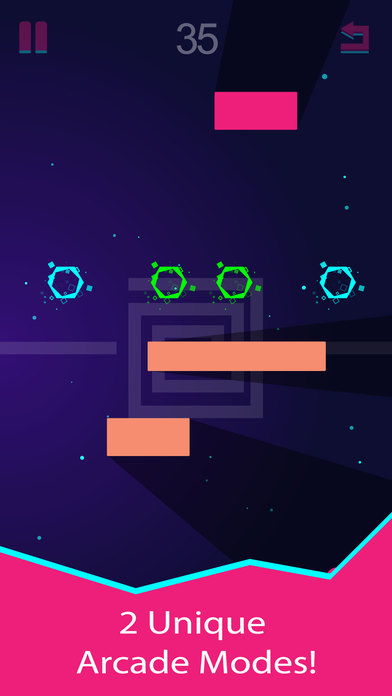 iTunes Description
Linear! Is what happens when arcade meets puzzle. It is a challenging and minimal one touch game. The core gameplay is arcade. But all our levels are handcrafted puzzles. We crafted our levels in such a way that it gets difficult as the game progresses. But it never gets frustrating.

When you complete the 100 levels, two unique Arcade mode unlocks.

Linear! Have NO ADS! First 30 levels are absolutely free! After that for a price of a cup of coffee- you get access to 70 more levels and two unique Arcade modes.
Forum Thread: Linear! (by Gameover Studio)
---
Link Twin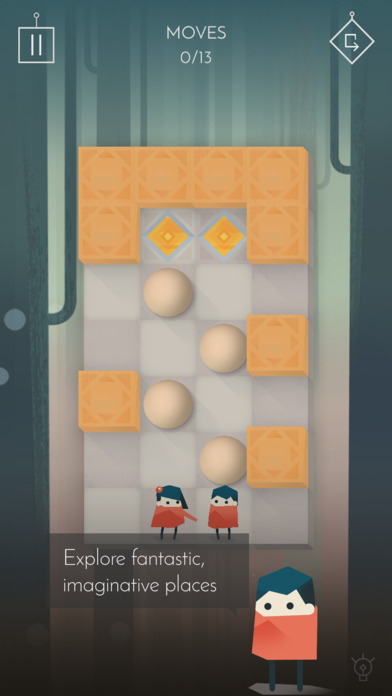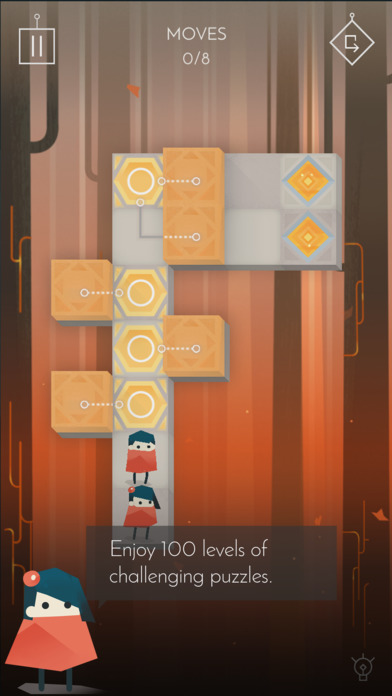 iTunes Description
Link Twin is an exciting and stylistic puzzle game with fresh mechanics, visually stunning art and a haunting soundtrack. Take control of the mysterious Tom and Lily who share an unbreakable connection. Uncover a treacherous world of mysterious landscapes and mind-bending puzzles as you navigate ever increasing challenges.

DISCOVER AN INNOVATIVE PUZZLE CONCEPT

Swipe the screen to move Tom & Lily simultaneously. Use the environment and interactive objects to manipulate positioning and find the exits!
Forum Thread: Link Twin (by Amber Studio/Carbon Incubator)
---
Lords of the Fallen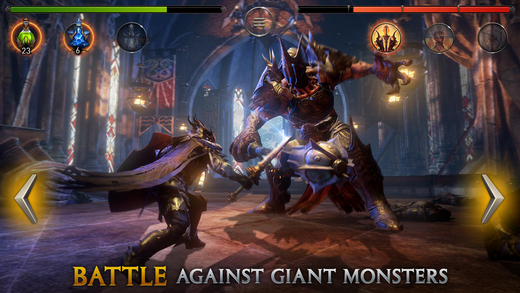 iTunes Description
Lords of the Fallen is a mysterious action game where you battle gothic monsters in a thrilling 1-on-1 combat. Use swipe controls to attack, dodge or parry. But keep in mind that quick wits needs to be combined with the right strategy to defeat enemies.

Jump into a brand new mobile experience set in the universe of Lords of the Fallen. Join Harkyn, Yetka and Kaslo as they journey deep into the heart of a forsaken monastery to end the reign of the Demon Queen Akasha once and for all.
Forum Thread: Lords of the Fallen (by CI GAMES)
---
Malevolent Machines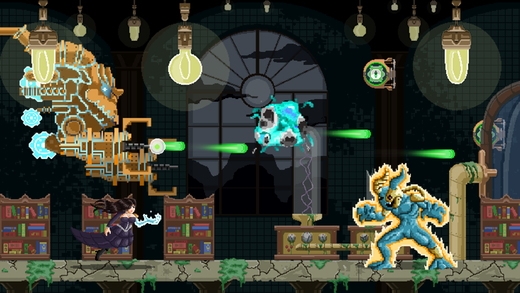 iTunes Description
Steampunk shoot 'em up meets endless runner.

Dr Leyla Green's laboratory has been compromised. Hordes of her malformed creations have been unleashed onto the streets by a mystery menace. Worried that her funding will be cut off if the world is destroyed, Dr. Green sets out to stop them. She'll bring her only remaining creation, the Juggerbot, a giant robotic war machine, on this epic journey. Can she take back the city? Armed with her mystical metacarpal claw and the Juggerbot's nuclear lasers, typhoon missiles and blaster cannon, they will give it their best try.
Forum Thread: Malevolent Machines (by Goodnight Games LLC)
---
Maze Lord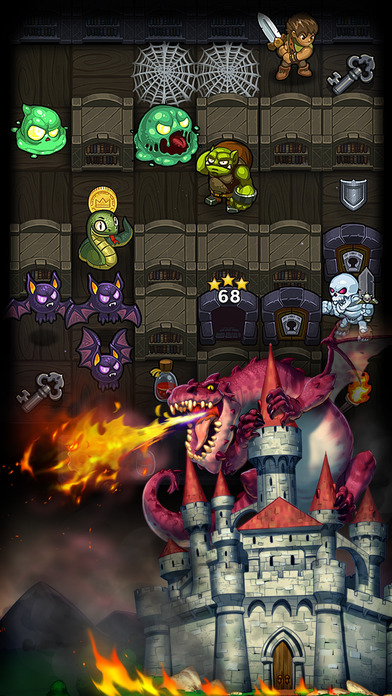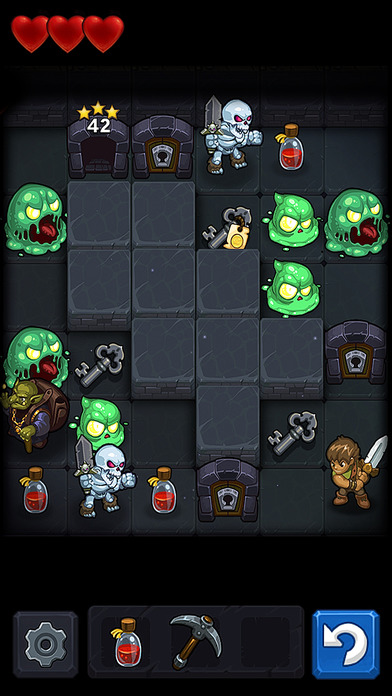 iTunes Description
Become a part of legend in this hand painted rogue-like puzzler. Traverse an underground kingdom of mazes and seek fortune and victory against an insidious dragon. An intricately tangled labyrinth constantly changes to conceal exciting new monsters and treasures. Explore the maze's hidden depths and discover the secret Treasury of the dungeon's king, only found by the most skilled seekers of adventure.

Emerge victorious and exchange your well-earned rewards for special artifacts in the local Magic Shop. Overcome endless armies and crucial dangers with unique objects located in each dungeon. Items like the shield will save you from snake bites and magic boots are not "afraid" of floor spikes. A torch will get you through a giant spider's web.

Become the Maze Lord.
Forum Thread: Maze Lord (by Jetdogs and Crescent Moon Games)
---
Miss Fisher and the Deathly Maze Ep. 1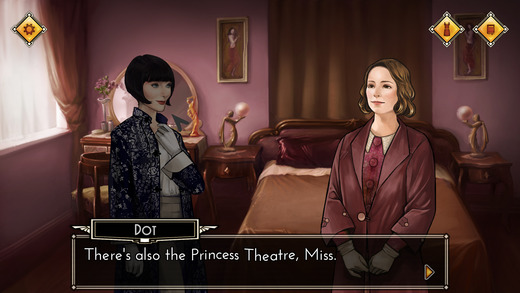 iTunes Description
Episode 1 of an epic murder mystery, visual novel adventure in which you become the Honourable Miss Phryne Fisher, the glamorous and stylish super-sleuth!

+ Interactive adventure story set in 1920s Melbourne, based on hit show, Miss Fisher's Murder Mysteries
+ Beautiful character and background illustrations bring the Miss Fisher world to life
+ Uncover clues, interrogate suspects and solve a key murder
+ Choose where to investigate and how to talk to people
+ Search environments for hidden clues that could be important
+ Find costume pieces and unlock new outfits for Phryne to wear
+ Featuring music from the TV show, composed by Greg J Walker
+ Includes iMessage stickers!
Forum Thread: Miss Fisher and the Deathly Maze Ep. 1 (by Tin Man Games)
---
Narcissus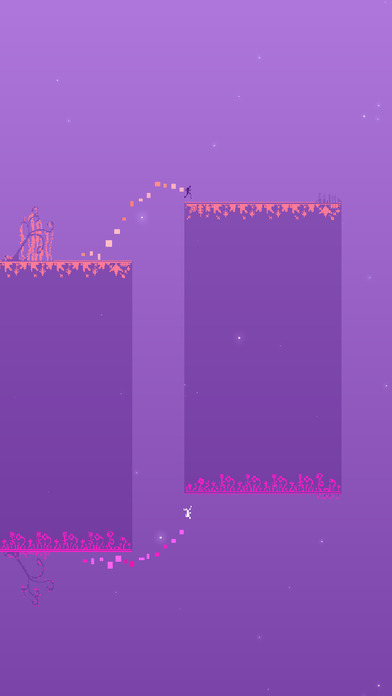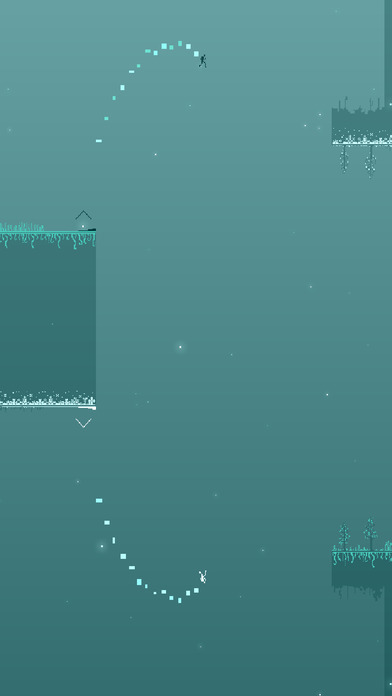 iTunes Description
Guide the reflections of Narcissus as they leap and weave through increasingly mind-melting scatterings of earth. Sink into multitasking madness and play the entire game solo, or team up with a friend.

– Easier to beat with another person, but still possible to complete alone.
– A vibrant finite runner with 50 hand-crafted levels of jump juggling!
– Precision platforming accompanied by an upbeat electronic soundtrack.
Forum Thread: Narcissus (by Alexander Johansson)
---
Nelly Cootalot: The Fowl Fleet
iTunes Description
ABOUT THE GAME
Join Nelly and explore a hand-drawn world created by award-winning comedian Alasdair Beckett-King. This is your opportunity to:
• Race aristocrats for fun and profit.
• Commandeer an ancient airship.
• Enter the mind of a monkey wizard.
• Borrow moonshine from a surly Viking.
• Wantonly misuse the word 'borrow'.
Forum Thread: Nelly Cootalot: The Fowl Fleet (by Application Systems Heidelberg Software)
---
Pixel Craft – Space Shooter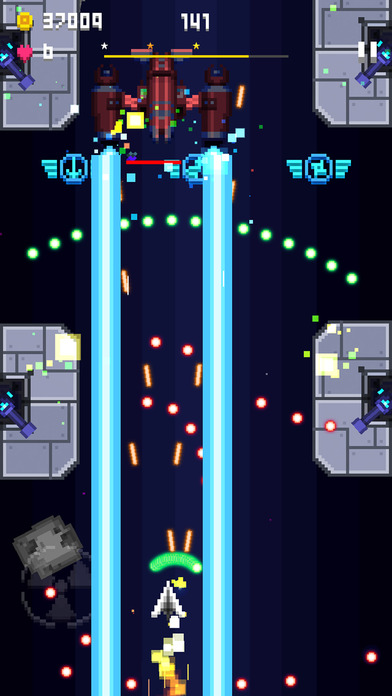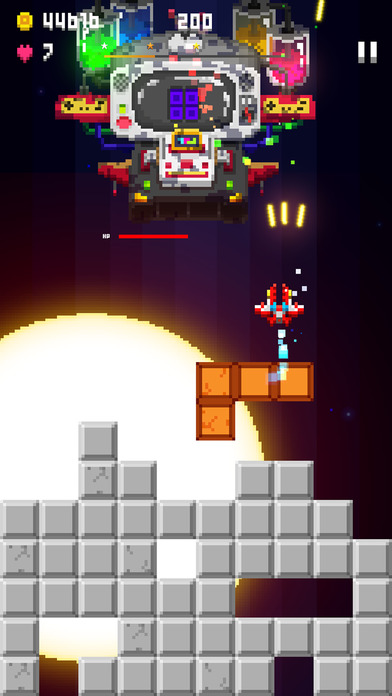 iTunes Description
Take control of a space craft traveling through a hostile, pixelated world. Battle a huge variety of enemy ships and bosses, and upgrade and unlock over 30 different crafts!

Face off with 8 bosses, all with their own unique abilities and weaknesses. Get ready for exciting new missions, powerful enemies, and breathtaking boss battles!
Forum Thread: Pixel Craft – Space Shooter (by Appsolute Games)
---
Pocket Plants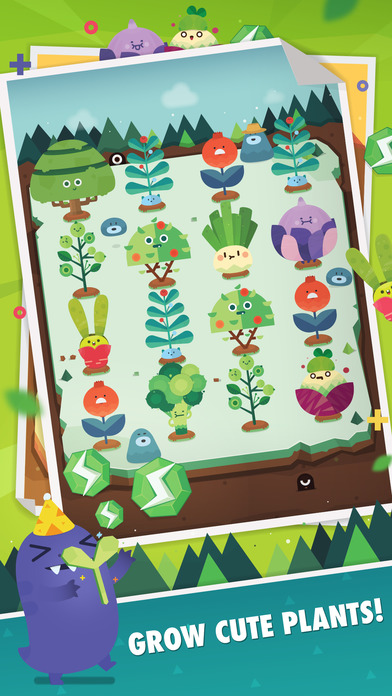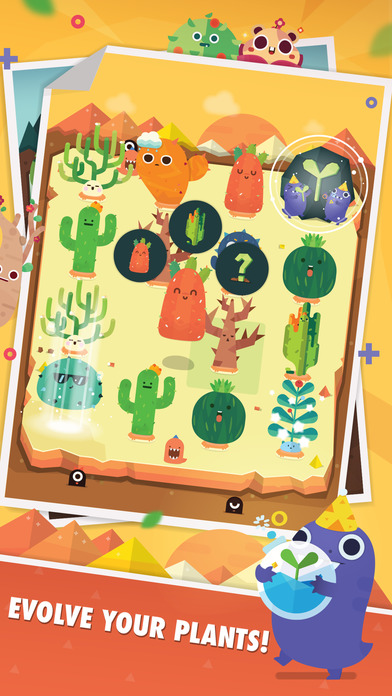 iTunes Description
Bring life back to barren landscapes by growing and evolving adorable plants!

Combine your plants to unlock dozens of cute new ones as you revitalize several different worlds. Charming characters will aid you in your adventure by giving you different tasks to complete for great rewards. You can even connect your phone or Fitbit to help generate more energy as you exercise!
Forum Thread: Pocket Plants (By Kongregate)
---
Postknight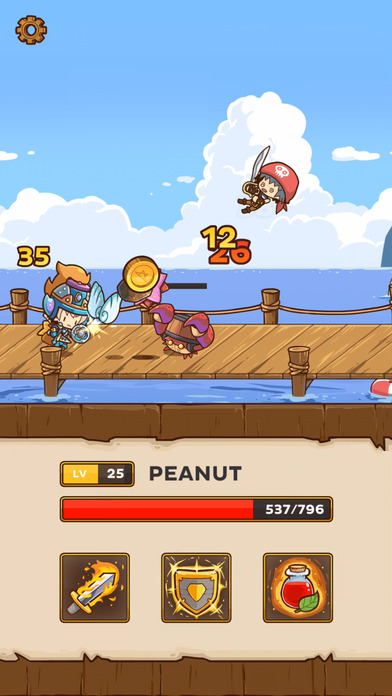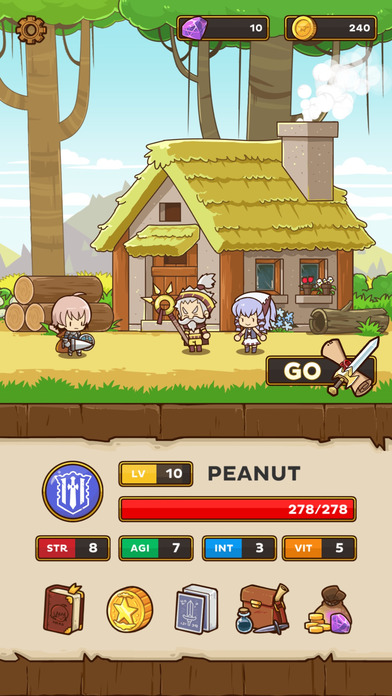 iTunes Description
Postknight reimagines the best parts of role-playing games into bite-sized bits within an exciting delivery adventure.

The story follows the adventures of a Postknight — a knight who is tasked with difficult or dangerous deliveries — in the grand kingdom of Kurestal. Through deliveries, the postknight will meet other characters with different backgrounds while venturing across the kingdom of Kurestal and beyond.

Designed to be an enjoyable RPG for those on-the-go, Postknight is optimized for mobile devices: from content to controls, for hardcore and casual players, to time spent in and out of the game. Instead of spending long hours to experience the highlights of an RPG adventure, Postknight delivers it in small yet exciting pieces.
Forum Thread: Postknight (By Kurechii)
---
RPS Saga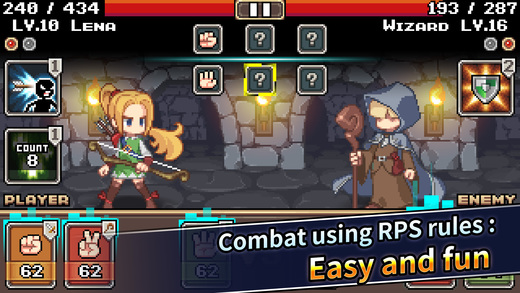 iTunes Description
Easy and strategic Dual game applied with Rock, Scissor and Paper Rule.
It's time for the legendary heroes to be reunited.

After winning the war against the evil tribe, 10 heroes spread out to various locations due to different opinions. Moreover, the kingdom was divided and ruled by 10 heroes.
As incomplete peace continues, Ashtan detects ominous dark energy and goes to find old colleagues to eliminate it.
Forum Thread: RPS Saga (by Magic Cube)
---
Spiraloid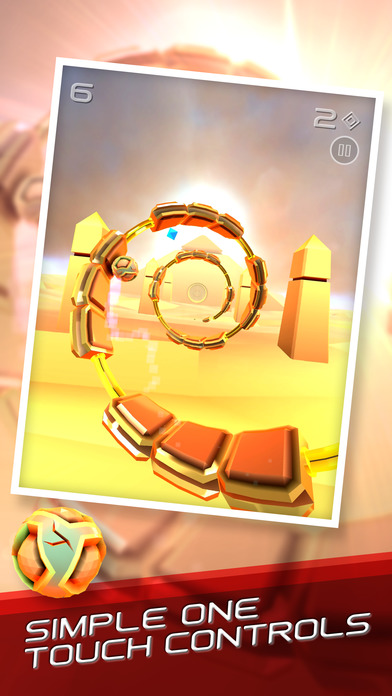 iTunes Description
Spiraloid is an infinite, rhythm based jumping game that launches you into a highly addictive 3D spiralling corkscrew of challenges! Work with the rhythm of the pulsing soundtrack as you navigate, jump and roll your way through a psychedelic gauntlet of treacherous terrain and tantalising traps!

As the twisting, winding path unfolds before your eyes, avoid the harrowing hazards and collect the glittering gems in order to unlock unique, mind-bending levels and purchase power ups! Just when you think you've mastered the gauntlet – think again! Can you maintain your rhythm amidst a panoply of prickly probes when the whole world starts to spin?!
Forum Thread: Spiraloid (by Groo Gadgets)
---
Stagehand: A Reverse Platformer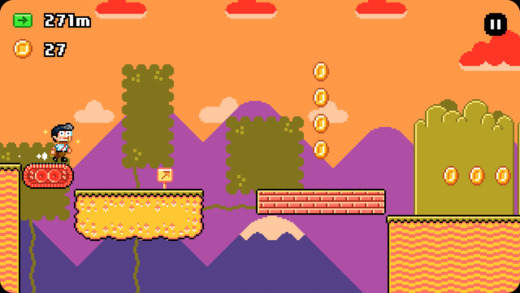 iTunes Description
"Yawn, a platformer." Oh yeah? Take that yawn back. Stagehand might look like your typical run-and-jumper, but it plays nothing like one. In Stagehand, you don't control the character, you control… THE STAGE.

Your job is to quickly and strategically position all the platforms on the level before our hero Frank (last seen in The Incident) runs headfirst into a cliff, or feet-first into lava. Stagehand is fast, hilarious, and fun. You're going to have a fantastic time with it.
Forum Thread: Stagehand: A Reverse Platformer (by Big Bucket Software)
---
Voyageur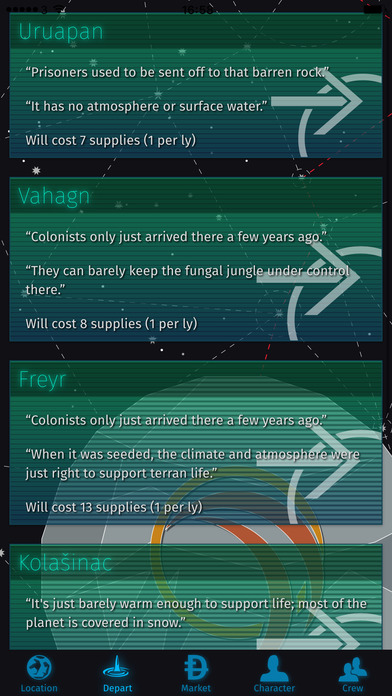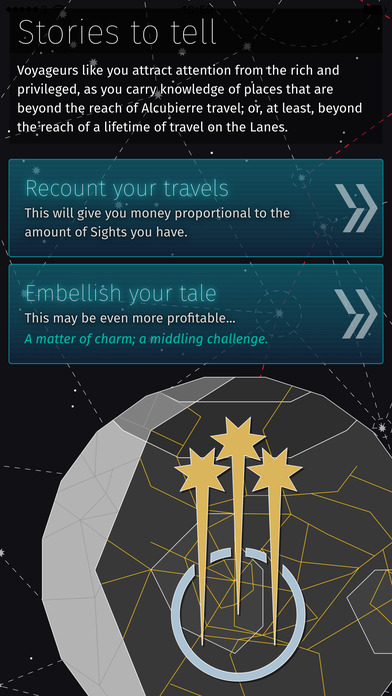 iTunes Description
The Descent Device: faster-than-light travel at speeds no human should go; an alien mystery. But it only goes one way, falling from star to star towards the centre of the galaxy. Voyageur is a literary RPG where you take the helm of a trader-vagabond vessel, looking for adventure, wealth, and answers in an infinite galaxy full of procedural cultures and civilizations.

Assemble a crew of misfits to travel with you on your one-way trip to sail on seas of liquid methane, descend into the clouds of heavy-atmosphere worlds, and unveil the secrets of the alien life that created the Device.
Forum Thread: Voyageur (by Bruno Ribeiro Dias)
---
8-bit Farm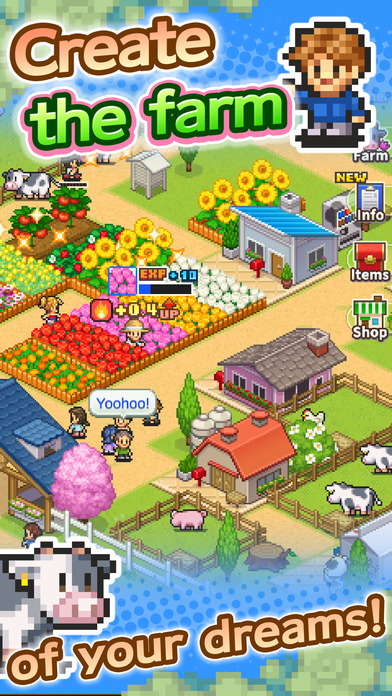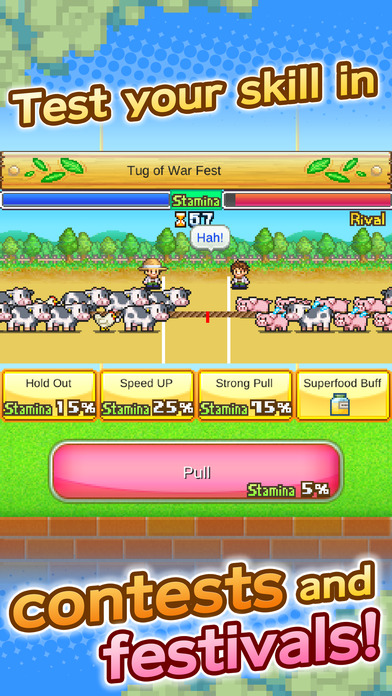 iTunes Description
This humble little farm desperately needs a new manager, such as you! Start out by getting some livestock, grow flowers, fruit and vegetables, gradually expanding your fields and increasing the number of staff until you're ready to open for agritourism.

As your farm's Appeal grows, you will be able to enter a variety of contests. The key to winning is raising the levels of your produce and skillful placement of farm facilities so that they work together as combos. A prize-winning farm is certain to attract even more visitors!
Forum Thread: 8-Bit Farm (by Kairosoft)
---