In the interest of not having Nintendo stuff dominate the podcast, this week we set a timer and split the podcast in two. The first half is all iOS games, covering a lot of the big releases this week including The Binding of Issac ($14.99), Sonny (Free), and Xenoraid (Free), with quick hits on Towaga ($0.99), Yuri ($5.99), Alpha Swipe ($2.99), and Bubble Witch 3 Saga (Free). The second half is all about the Nintendo Switch, so, if you're not into that, feel free to skip it and wait for next week!
Don't forget to shoot us emails with any questions, feedback, or anything else relevant or irrelevant to [email protected]. We read 'em all, and love decoding messages written entirely in emoji. As always, you can listen to us with the links below… And if you like what you hear, please subscribe and/or drop us a review in iTunes. Much appreciated!
Patreon backers get access to a ultra-rad video version of the podcast, which you can view by clicking here. It includes us playing the games we're talking about as we're talking about them, and other fun surprises.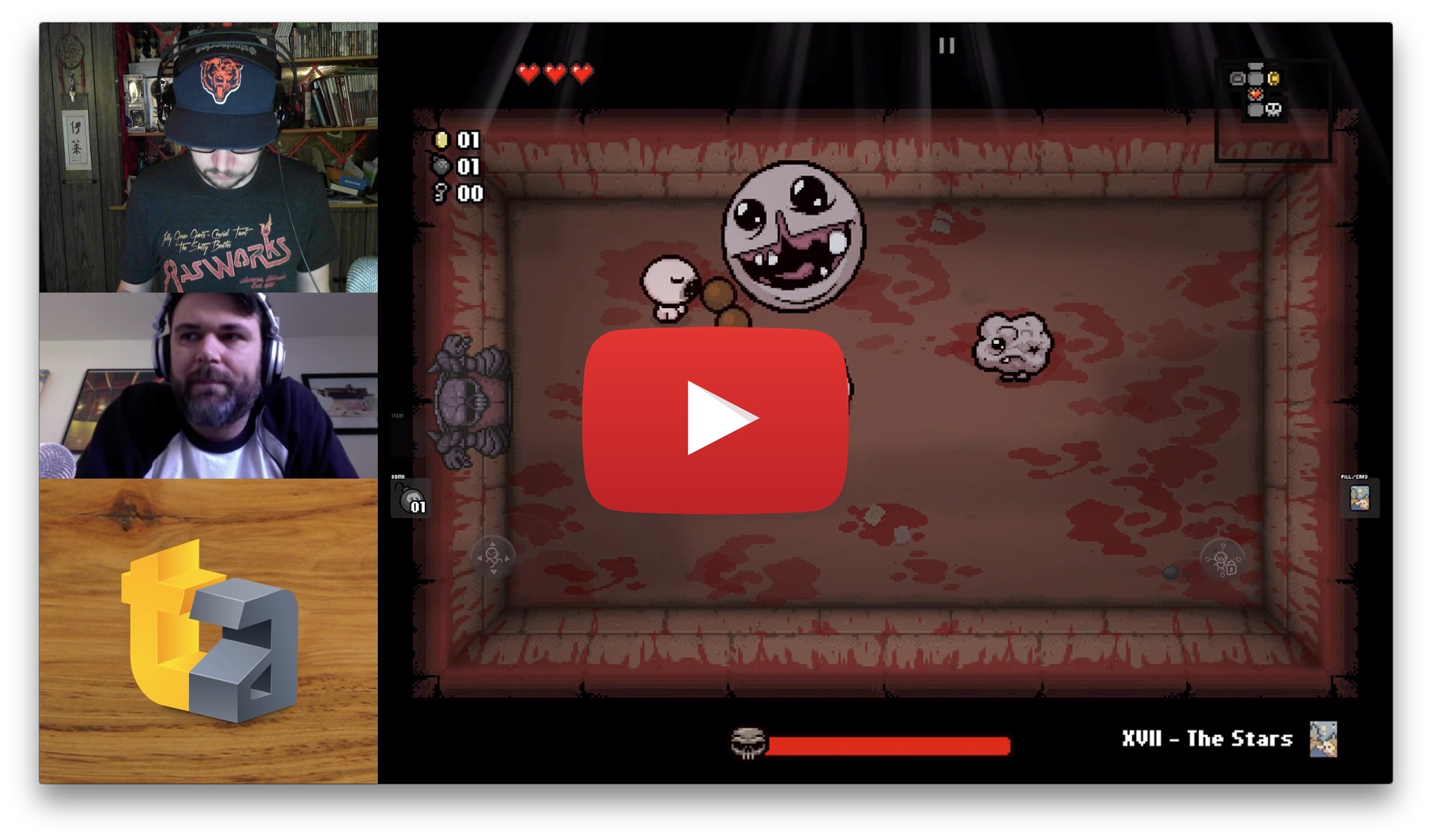 iTunes Link: The TouchArcade Show
Stitcher: The TouchArcade Show via Stitcher Radio for Podcasts
RSS Feed: The TouchArcade Show
Direct Link: TouchArcadeShow-290.mp3, 67MB
---
This week's episode of The TouchArcade Show is sponsored by…

Wordrops - Addictive Word Puzzle Game, Free - You're about to discover a new trend in the world of games: a unique way of seeing words like never before! Wordrops will test your vocabulary skills, and you can even go up against your family and friends. With easy-to-understand instructions and a user-friendly interface, it's an intellectually superior boredom buster. Soak in the high-quality graphics and enjoy hours of fun with loads of exciting prizes waiting for you. Unleash your skills – play now and start winning! Wordrops is available on the App Store and Google Play Store for free. Find out more at www.wordrops.com.