In my first year or so here at TouchArcade, it felt like Tin Man Games had something new coming out pretty regularly. In the last couple of years, however, the well-known gamebook developer has opted to spend more time with each release, with the results being quite impressive. From the experimental subscription-based gamebook app Choices to their stunning conversion of The Warlock of Firetop Mountain, it seems like a new era for the Australia-based developer. Falling somewhere in the middle of those two is Tin Man's first crack at the popular visual novel genre, Miss Fisher and the Deathly Maze. The first chapter is due out on February 8th, just a few weeks from now, and it's looking great.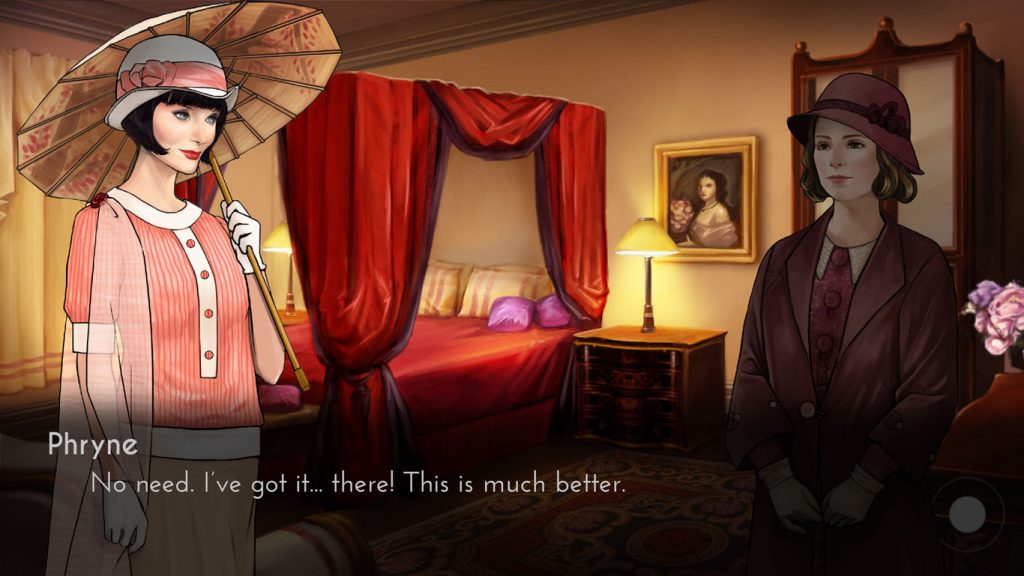 Based on the popular TV series Miss Fisher's Murder Mysteries, which itself is based on a well-known series of novels, Miss Fisher and the Deathly Maze adds a bit of graphical flourish to the familiar choice-based narrative seen in other Tin Man releases. The story sees Miss Fisher and her trusty companion Dot Williams hot on the trail of Murdoch Foyle. You'll play as multiple characters from the show as you try to piece together the clues to Foyle's whereabouts on a globe-trotting adventure. Fans of Miss Fisher will be keen to hear that the game includes music from the show, composed by Greg J. Walker.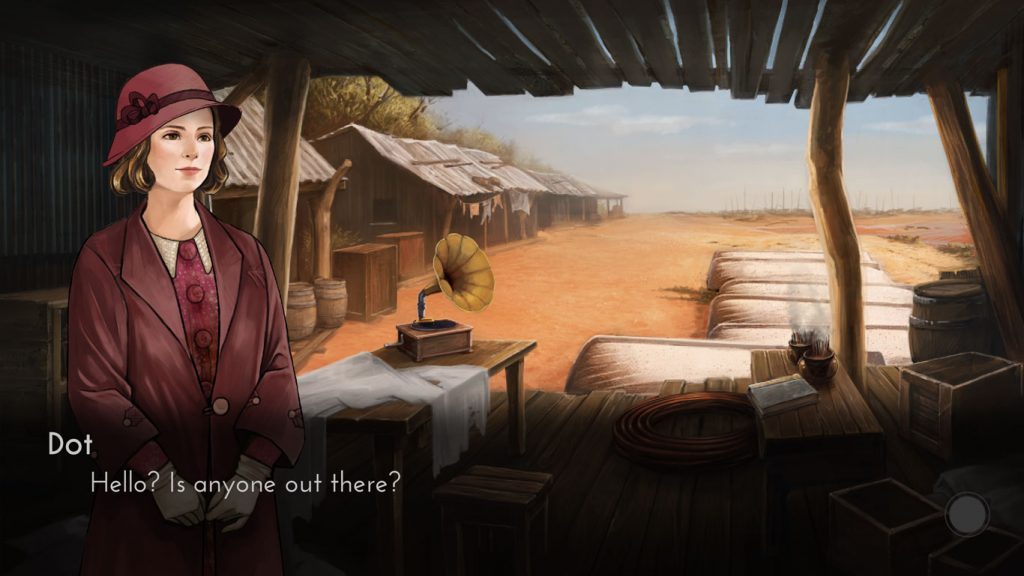 The game will be episodic, and as mentioned, the first of the bunch will arrive on February 8th. That's all the details we have for now, but we'll probably be hearing a lot more soon as Miss Fisher gets ready for her iOS debut. Personally, I'm just excited to have more visual novels to play, especially since we don't really see a lot of said type of games based on Australian TV dramas. If you enjoy gamebooks, visual novels, or just like a good mystery, keep an eye out for the first episode of Miss Fisher and the Deathly Maze when it hits the App Store early next month.