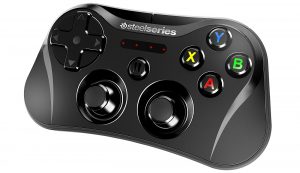 The SteelSeries Stratus came out ages ago (our review is from 2014) but there really hasn't been anything else like it that has been released in the MFi controller world. There's a bunch of options for larger-sized controllers (I think the best "full" sized MFi controller is the SteelSeries Nimbus) but as far as pint-sized gamepads you can toss in your bag and forget about, the Stratus really is in a league of its own. I've been powering through Final Fantasy VI ($14.99) again, and while its touch controls work fine, like most games that were designed with a controller in mind, it's just better with an MFi controller paired. I usually use my Nimbus and iPad Pro, but figured I'd play on my iPhone with the Stratus instead when I was out one night and was super bummed that there was nothing I could do to make them work together in iOS 10.
We've had a thread in our forums for a while now with people in a similar situation trying to get it to work, and was was even more confusing was that the Stratus for some people would work fine in iOS 10. (Which was extra weird as SteelSeries themselves were saying it's not supported.) Determined to get to the bottom of this, I reached out to SteelSeries, fully expecting them to just tell me what their support site says in that the ancient MFi controller just doesn't work anymore with modern iOS system software. Totally ready to write some really annoyed editorial on how something with the Made For iPhone certification can just randomly not work anymore, the last thing I expected was SteelSeries to get back to me and basically say, "Oh yeah, sorry about that, here's some ultra-fresh new firmware that fixes the problem so the Stratus works with iOS 10."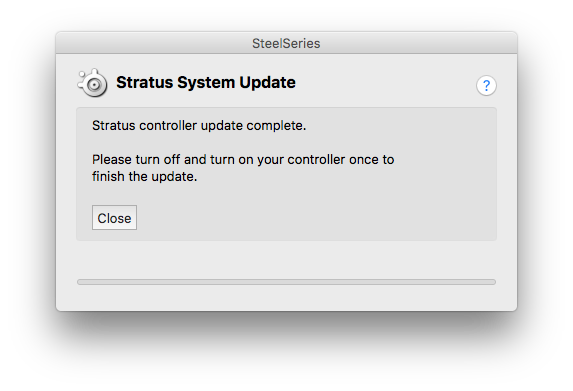 These work the same as previous Stratus firmware updates, you'll need to track down a PC or Mac, a USB cable, and then install one of the following updaters:
Run the installer, which might require putting in your computer's password, and it'll ask you to turn on and plug in your Stratus. The update only takes a few seconds, then you need to turn the controller off and on again after disconnecting it. I then had to reset mine to get it to start working by holding down the button on the back for 10 seconds or so. (The first and third LED will light up, then the second and fourth when it has been reset.)
And just like that, my SteelSeries Stratus works in iOS 10!