Well with the holidays behind us things are finally starting to get back to normal around the App Store in regards to new games releasing. Obviously the biggest name out of this week's batch of games are the Mega Man 1-6 ports, but unfortunately it didn't even take 30 seconds of playing to see just how shoddy the ports actually are. I don't think anyone expected them to control especially well, but you'd think that 30-year old NES games would at least run properly. Sadly, these ports are extremely choppy almost to the point of being broken. I'd avoid them for now and hope that Capcom can do something about it. Thankfully there's still a decent selection of new stuff to check out this week, and being that there weren't enough new games to do a post like this last week, I've included a handful of the games that actually did come out last week just for the sake of completion. Anyway, check out the full list below and let us know which games you'll be picking up this week!
---
Breakout Ninja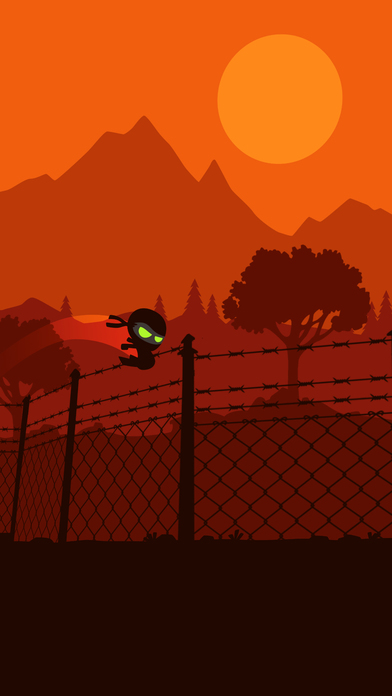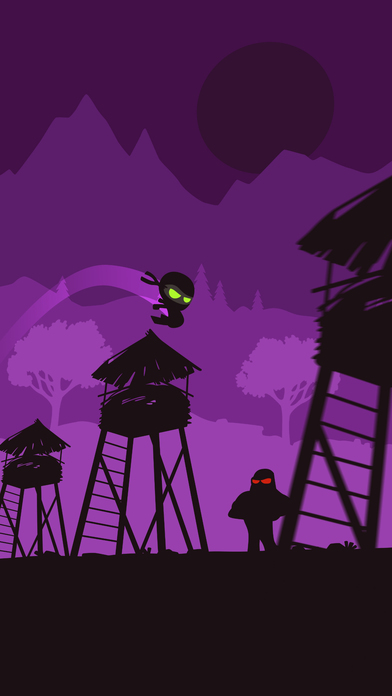 iTunes Description
A Ninja cannot be seen. If you see it, it's not a Ninja.

Break out in Breakout Ninja and be the number one out-breaking Ninja! Compete against friends, destroy buildings and beat the bad guys!

FEATURES
– Everything you could ever ask for!
Forum Thread: Breakout Ninja (by Part Time Monkey)
---
Castle Creeps TD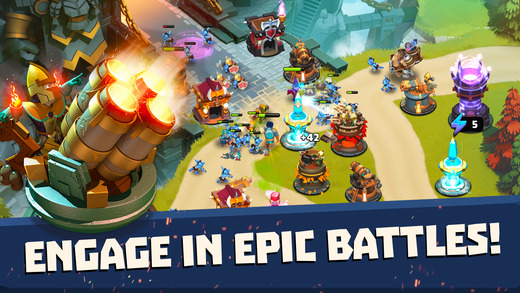 iTunes Description
Bring out your everyday Hero and lead troops to victory in the best fantasy mobile Tower Defense game! Fortify your defenses and prepare to save the kingdom from ferocious Warlords, colossal Ogres & savage Goblins! Change strategy on the fly in this challenging, non-stop action experience!

Face countless challenging battles & taste hard earned victory as you build, upgrade and repair horde-splatting Towers. Recruit and level up mighty Heroes to protect the kingdoms in this top Tower Defense experience! Invite friends through Facebook and share magical powers to aid you in battle and defend the realm!
Forum Thread: Castle Creeps TD (By Outplay Entertainment)
---
Dot Me Out!
iTunes Description
"Dot Me Out!" is a puzzle game that allows the player to become a little ball trying to escape from each level. The only thing you need to do is to find a way out. To do so You need to draw the lines to move the ball between deadly obstacles. The ball may have different colors and is bouncing from same color obstacles. This is a brain training game that everyone from children to grown-ups will be able to enjoy! This game tests your logical thinking and prediction skills. Sometimes good reflex is also useful. All stages are made by hand, no randomized levels!
Forum Thread: Dot Me Out! (by Strangelet Studio)
---
Don't Starve: Shipwrecked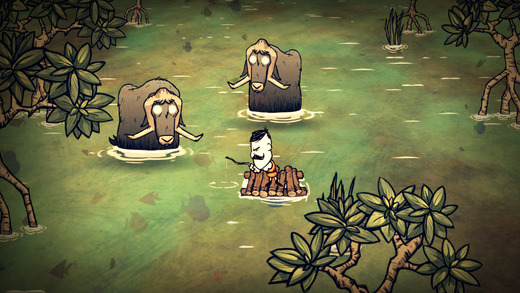 iTunes Description
Klei Entertainment has partnered with our friends at CAPY, creators of Superbrothers: Sword and Sworcery, Super Time Force and Below; to bring fans of Don't Starve the latest single-player expansion: Don't Starve: Shipwrecked!

In Don't Starve: Shipwrecked, Wilson finds himself stranded in a tropical archipelago. He must learn to survive all over again in this new environment filled with new biomes, seasons, and creatures.

Don't let the tropical breeze lull you into a false sense of security – the world might be different, but it is still equal parts unforgiving and uncompromising. You will quickly find these islands are full to the brim with things that want to kill you.
Forum Thread: Don't Starve: Shipwrecked (by Klei Entertainment)
---
Five Nights at Freddy's: Sister Location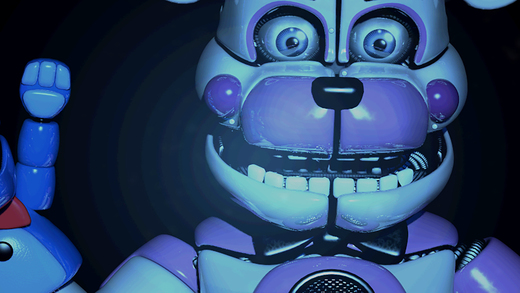 iTunes Description
This is the official mobile port of Five Nights at Freddy's: Sister Location!

Welcome to Circus Baby's Pizza World, where family fun and interactivity go beyond anything you've seen at those *other* pizza places! Now hiring: Late night technician. Must enjoy cramped spaces and be comfortable around active machinery. Not responsible for death or dismemberment.

Five Nights at Freddy's Sister Location is the fifth installment in the Five Nights at Freddy's series, featuring new characters, new places, and new terrors!
Forum Thread: Five Nights at Freddy's: Sister Location (by Scott Cawthon)
---
Focus Point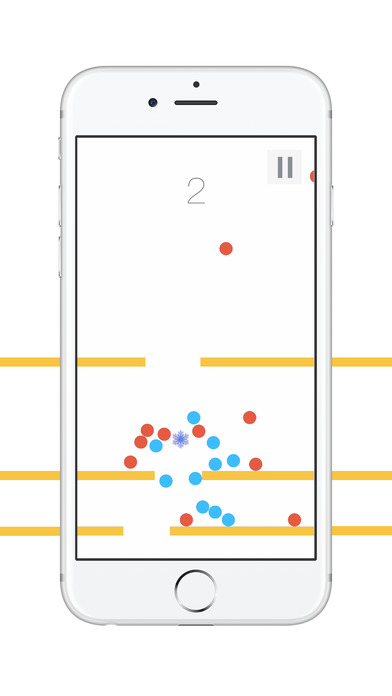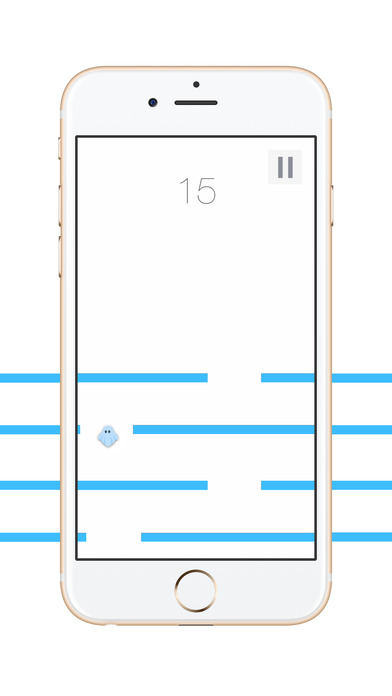 iTunes Description
Slide your finger to move your character through a maze of obstacles. Avoid rectangles but do not worry about circles they are harmless.
24 Unique characters to battle the waves with.

Be sure to put on a good show and beat your mates in the most addictive game you'll find anywhere. Enjoy!
Forum Thread: Focus Point (by Heinrich Kruger)
---
Food Forecast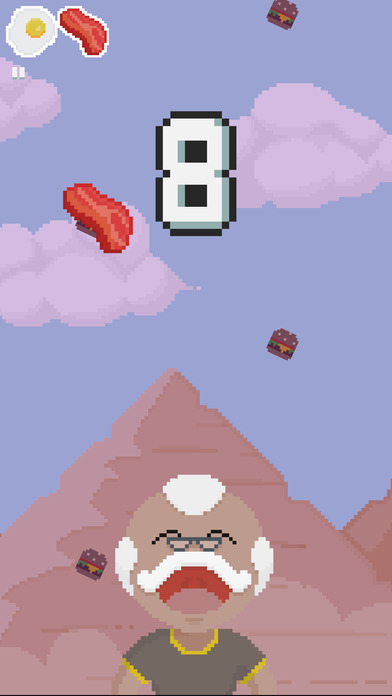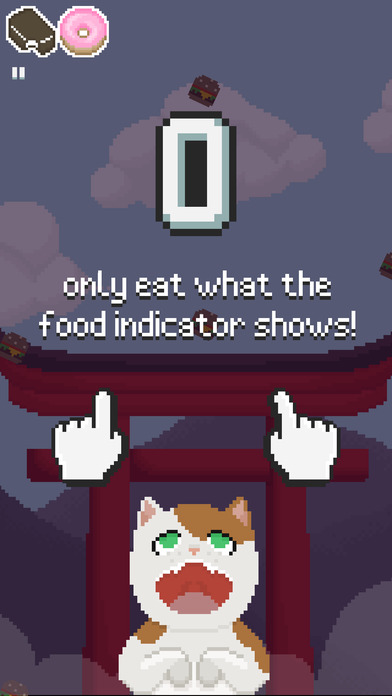 iTunes Description
Today's forecast predicts a 100% chance of food! yes, FOOOOD! We're talking Burgers, Pizza, Sushi, Taco's and so on. But don't eat anything just yet! Our state of the art 'Food Indicator' will show you which food is safe to eat.

How to play:
– Top left 'Food Indicator' will show which food is safe to eat.
– Tap & hold left or right side of the screen to move the character. Let go of screen and the character will automatically go back to the center. Holding both sides will also move the character to the center.
Forum Thread: Food Forecast (by Frank & Jordan)
---
Football Sumos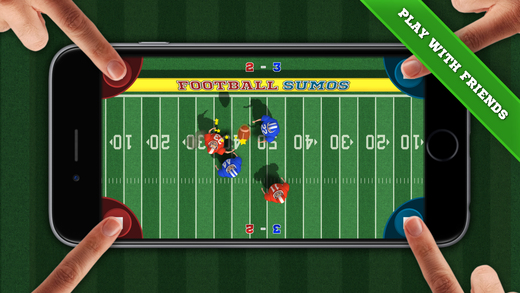 iTunes Description
Tabletop multiplayer football for 1-4 players! Are you ready for tackles and touchdowns!?

Features
– Everybody can play
– One-button controls
– 1 vs 1 and 2 vs 2 matches
– Frantic multiplayer gameplay
– Guaranteed laughs with friends

From the makers of King of Opera!
Forum Thread: Football Sumos (by Tuokio)
---
Ginger Rangers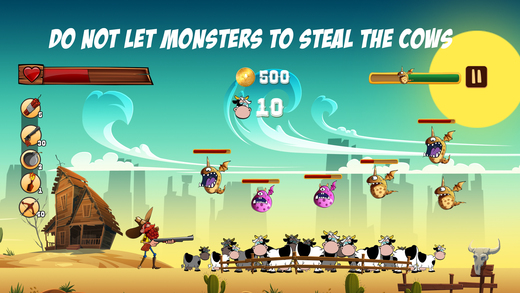 iTunes Description
Help the Ginger Rangers to defeat the monsters by using a variety of weapons and powers. Power, courage, persistence, skills and bravery, all these qualities are summarized in two words, Ginger Rangers.Experience the ultimate adventure of the Ginger Rangers.The Ginger Rangers team consists of a courageous kid and his grandfather. They both are the best shooters in America's wild west.

The game's rules simply put: Take cover, defeat the enemy, collect the coins, unlock the seal, upgrade your weapons and enjoy the adventure. Use the right weapons to defeat the monsters. Time and Tactics are the key to win this game. Don't forget to use the Power Ups to help the rangers when getting attacked by many monsters.Ginger Rangers job is to keep the environment and the animals safe. Help them with their exciting missions and be part of their adventurous journey.Collect the coins to purchase more fun weapons in the game.
Forum Thread: Ginger Rangers (By Etana)
---
High Space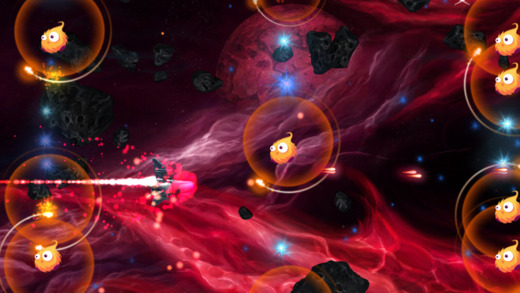 iTunes Description
High Space is an unique 2D space adventure game.
Explore the endless vastness of space through gorgeous galaxies, teeming with terribly cute aliens !
Bend SPACETIME to survive:you can slow down time and create wormholes to teleport!
Do you come in peace ?
It is up to you choose if face the wild and twisted freaks of space or explore peacefully the universe's beauties!
In any case, follow the trail of energy sparks and avoid the many pitfalls that are waiting for you in the bowels of space.
Forum Thread: High Space – Bend SpaceTime (by Last Sparks Games)
---
Ice Cream Sweet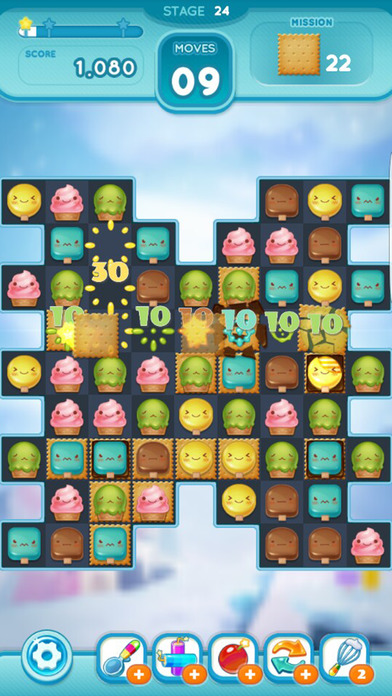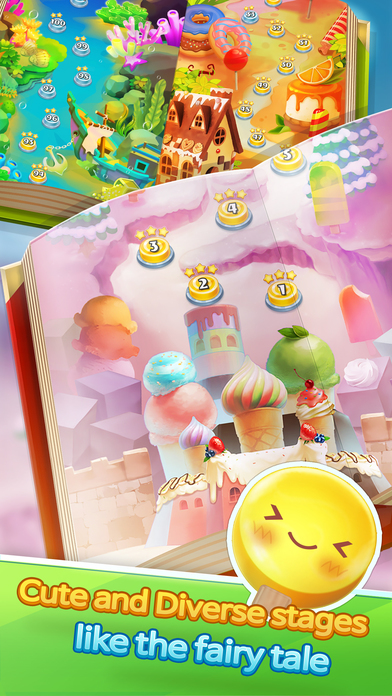 iTunes Description
Embark on a flavorful adventure with Ice Cream Sweet!

Compete with gamers from around the world or enjoy single-player mode!

Line up and move 3 matching ice creams to clear the level and win.
Experience over 300 exciting stages and share your top score.
Forum Thread: Ice Cream Sweet (by Superbox)
---
Live By Night – The Chase
iTunes Description
Live By Night puts you in the shoes of Joe Coughlin and his gangster associates. Your job is to rob multiple banks throughout the Florida area and escape with cash in hand. Evade or take out the police or anyone else who gets in your way. Upgrade your vehicles and increase the damage of your squad with your hard earned cash. Players can take control of a single character using their machine gun at pivotal combat points. Visit the amazing locations from the Live By Night movie and get taken back to a time when gangsters ruled the streets.
Forum Thread: Live By Night – The Chase (by Warner Bros.)
---
Lumiway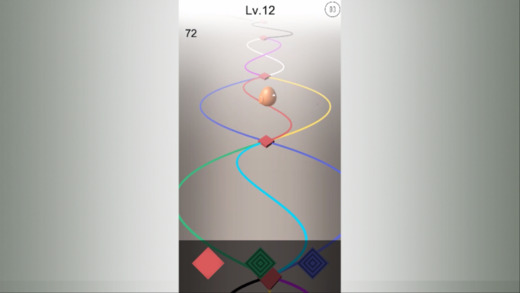 iTunes Description
Go as far as you can on a variety of colored ways.
Combine the three primary colors of light to change the color of the checkpoint.
You can only go through the path if the color of the next way and checkpoint are the same.
Reach the top level and compete against others.
Forum Thread: Lumiway (by Onaemo Studio)
---
MEGA MAN MOBILE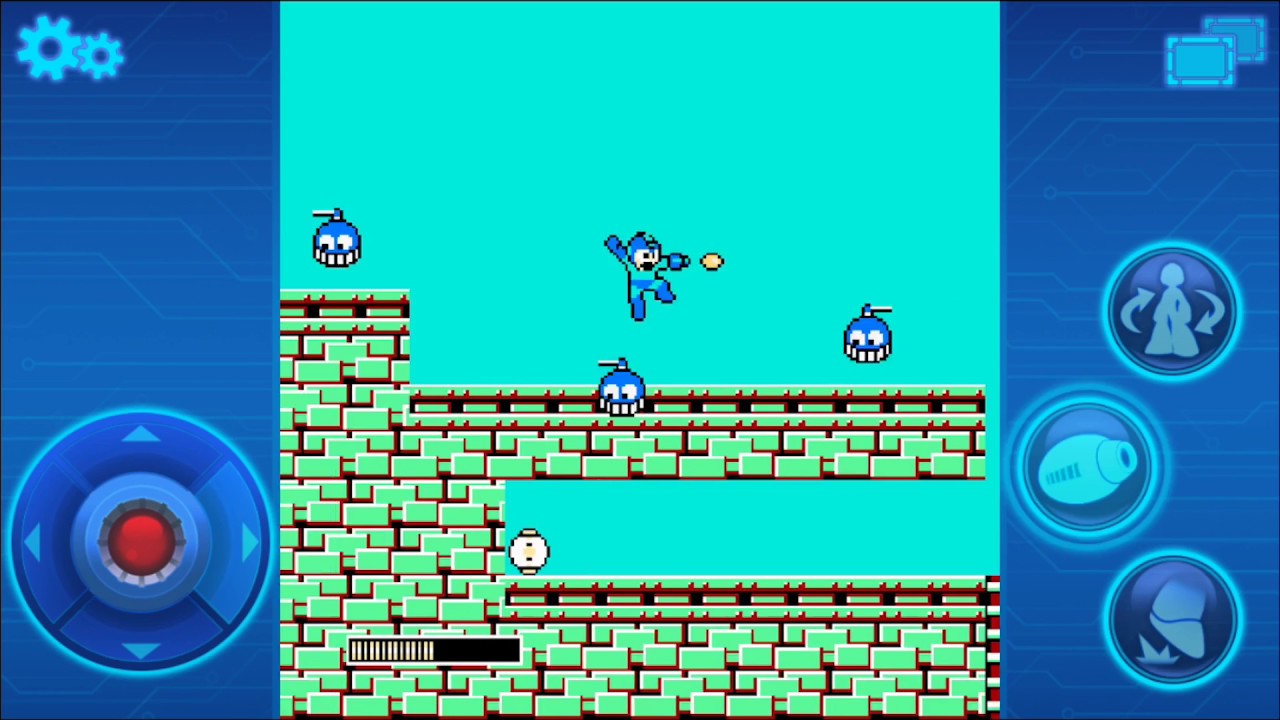 iTunes Description
Play a piece of gaming history with the original Mega Man, the action-packed classic platformer!

In the year 200X, six robots created by master roboticist Dr. Light are tampered with by the evil genius Dr. Wily, and go on a destructive rampage! Only one robot remains who can put a stop to Wily's plans and restore world peace: the heroic Mega Man.
Forum Thread: MEGA MAN MOBILE (By CAPCOM)
---
MEGA MAN 2 MOBILE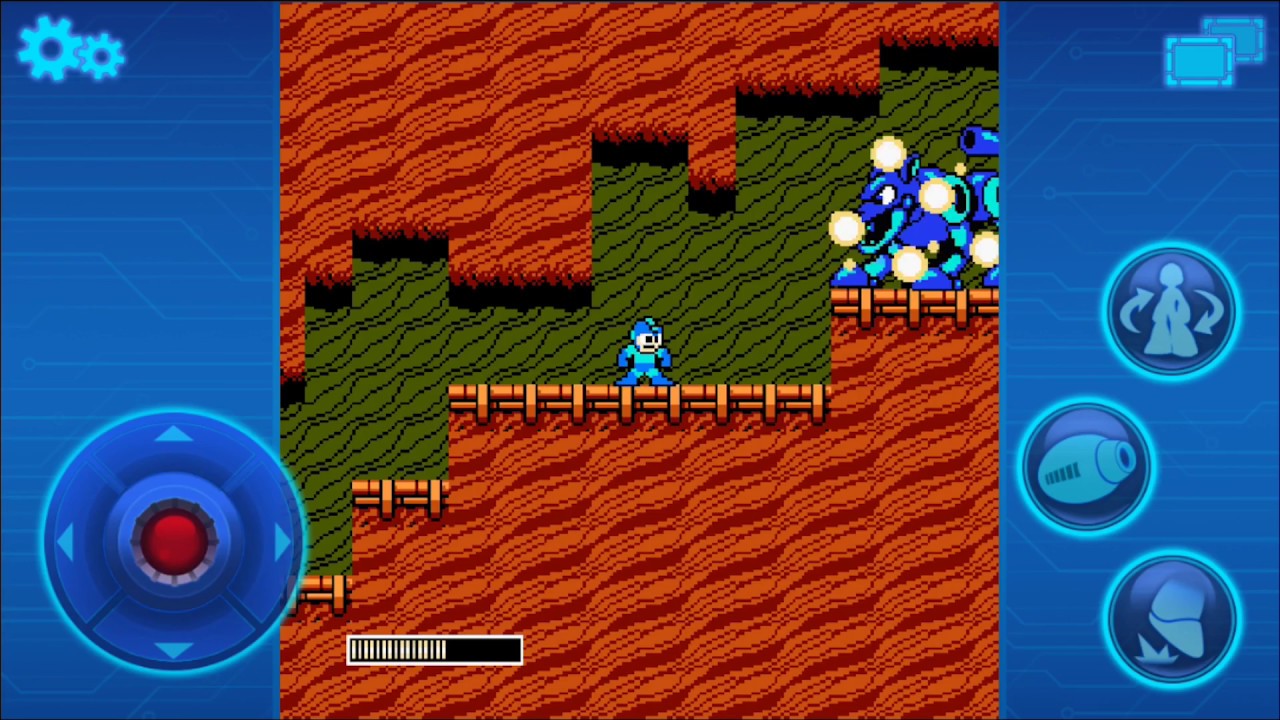 iTunes Description
The Second Chapter in the Mega Man saga, Dr. Wily returns! Mega Man's fight has only just begun…

With Dr. Wily's mad scheme for world domination brought to a halt, peace reigns once more. But Dr. Wily has secretly created another eight stupendously powerful robot masters. With these villainous bots unleashed upon the world, can Mega Man stand up to the challenge and stop Dr. Wily again!?
Forum Thread: MEGA MAN 2 MOBILE (By CAPCOM)
---
MEGA MAN 3 MOBILE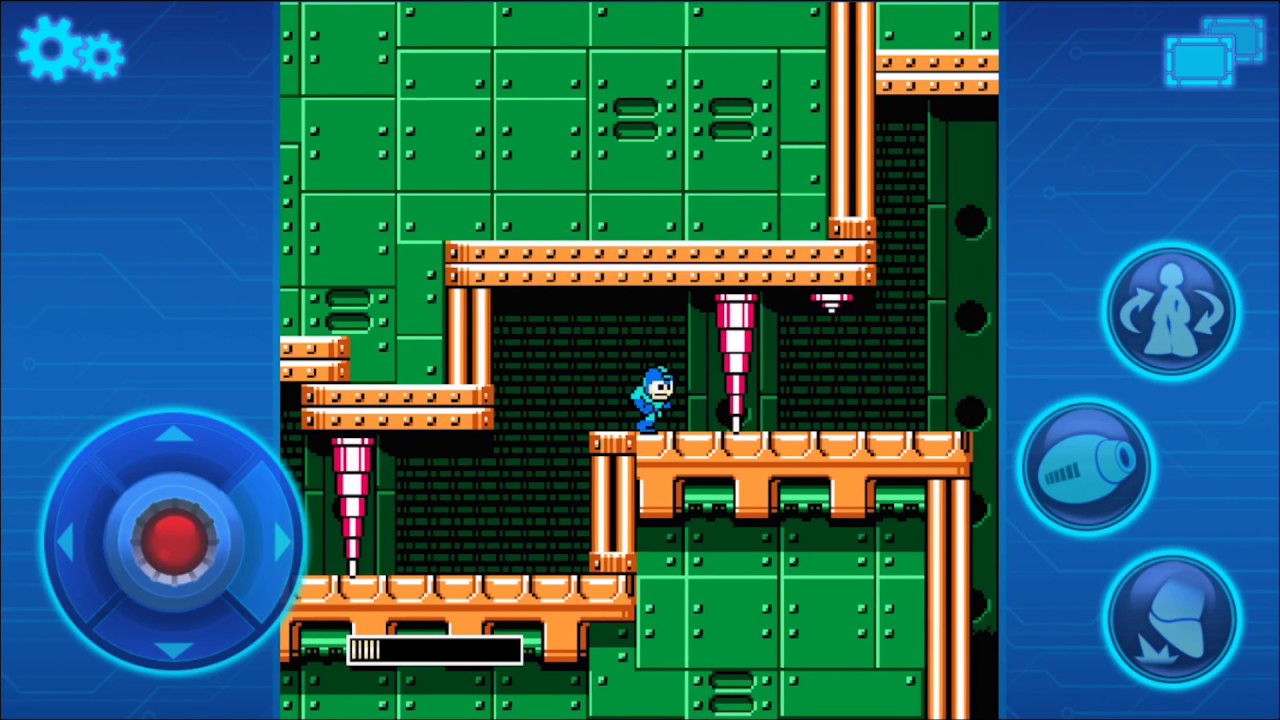 iTunes Description
The Third Chapter in the Mega Man Saga

Defeated by Mega Man and shown the error of his ways, Dr. Wily renounces evil and helps Dr. Light develop the massive robot "Gamma." But all is not well: One day, the robots dispatched to eight mining planets go haywire! Mega Man sets off with Rush at his side to uncover the cause of this interplanetary crisis!
Forum Thread: MEGA MAN 3 MOBILE (By CAPCOM)
---
MEGA MAN 4 MOBILE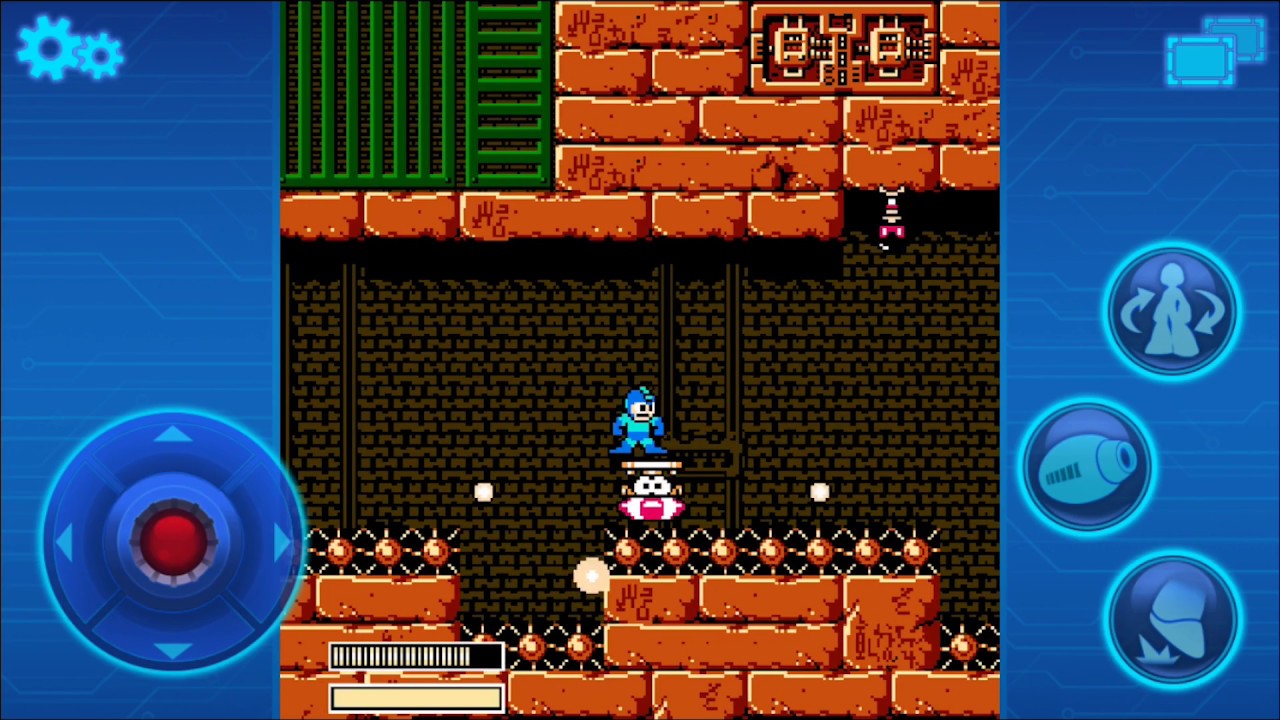 iTunes Description
The Fourth Chapter in the Mega Man Saga
One Year After Mega Man's Battle in Space…

After restoring peace to humanity's perilous mining worlds, Mega Man has enjoyed a brief year of respite. But now, the world is once again thrown into turmoil as eight cities are overthrown by rampaging robots! Is this the work of Dr. Wily? Or some mysterious new enemy!? Mega Man sets forth to take down this threat, equipped with the new Mega Buster!
Forum Thread: MEGA MAN 4 MOBILE (By CAPCOM)
---
MEGA MAN 5 MOBILE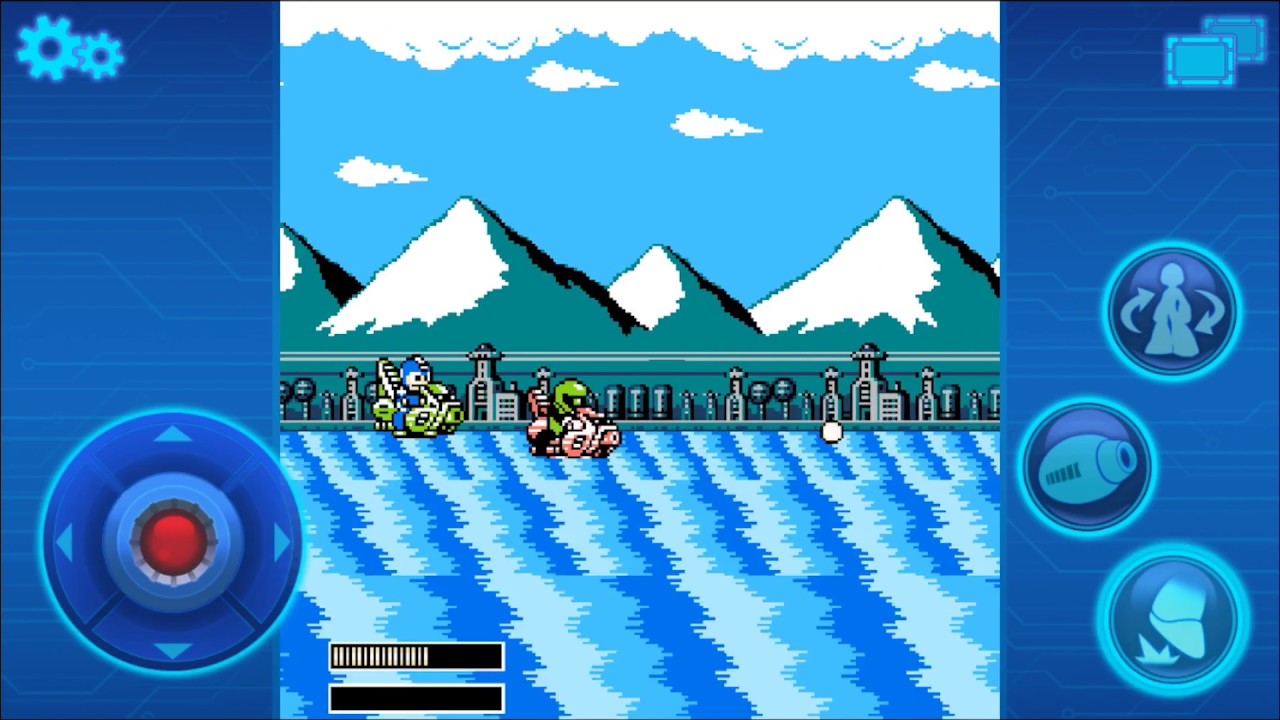 iTunes Description
The Fifth Chapter in the Mega Man Saga

With Dr. Wily's plans foiled once more, Mega Man has settled back into a peaceful life. But nothing could have prepared him for the apparent betrayal by his own brother, Proto Man… Proto Man appears at the head of a legion of maniacal robot masters, the worst threat to world peace yet!
Forum Thread: MEGA MAN 5 MOBILE (By CAPCOM)
---
MEGA MAN 6 MOBILE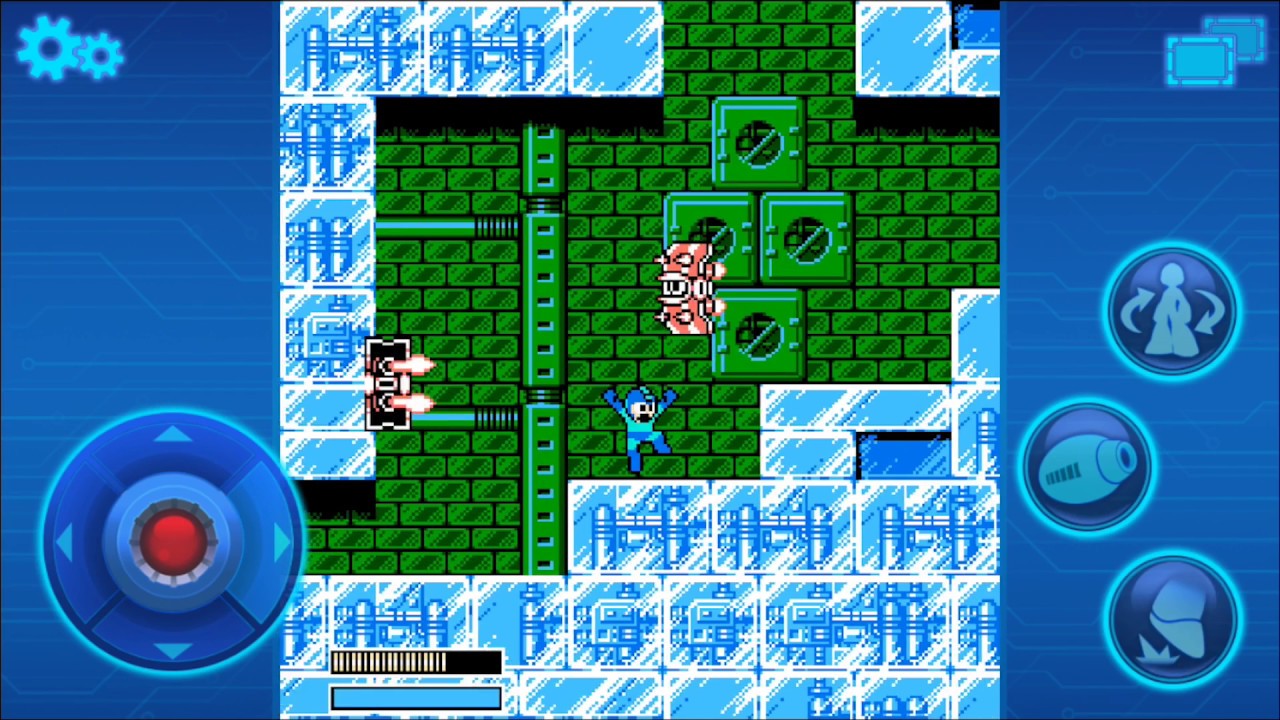 iTunes Description
The Sixth Chapter in the Mega Man Saga

With the formation of the Global Robot Alliance, world peace seems assured. However, Mr. X, a supporter of the Alliance, subverts eight powerful robots from around the world and uses them in an attempt at global domination! Can Mega Man put a stop to this diabolical plot!?
Forum Thread: MEGA MAN 6 MOBILE (By CAPCOM)
---
Milkmaid of the Milky Way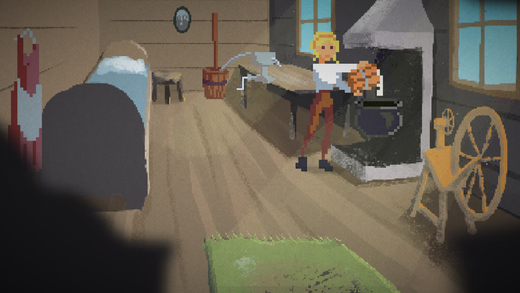 iTunes Description
It's 1920's Norway, and you play as Ruth, a young woman who lives alone on a remote farm at the end of a faraway fjord. You take care of your cows and make delicious dairy products that your friend sells in the closest town. But life is hard and work is tough, and Ruth ponders: Is this really the life I want? It's not easier when mysterious things start happening to you and your cows.

And then a huge, mysterious ship descends from the skies, turning Ruth's life upside-down.

Milkmaid of the Milky Way is a delightful, classic point-and-tap adventure game that combines an exciting story with puzzles and exploration. It's also written completely in rhyme! If you like unique games like Loom, Broken Age and Monkey Island you should give this a try!
Forum Thread: Milkmaid of the Milky Way (By Machineboy)
---
Neon Blast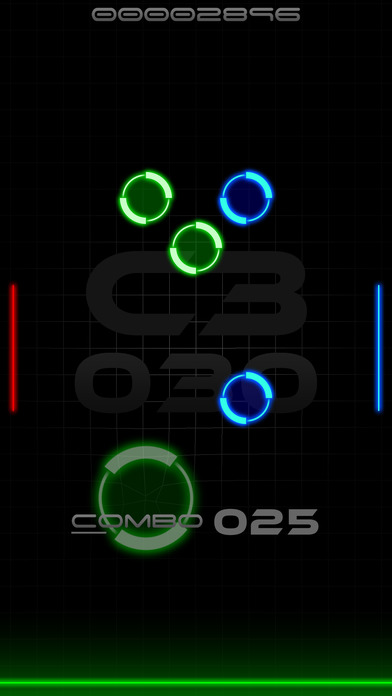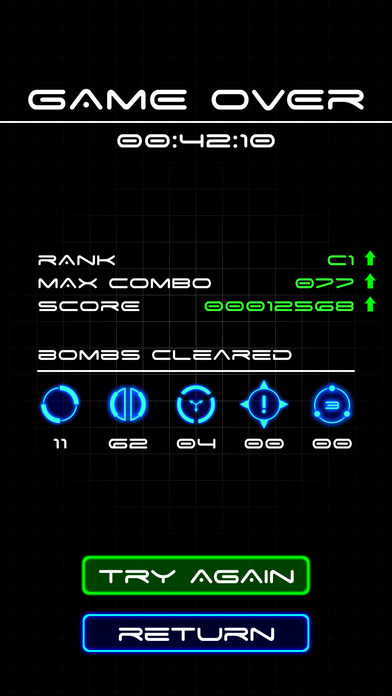 iTunes Description
Neon Blast is the hottest new touch game exclusive to iOS! Tap, pinch, and swipe, and rotate your way through an onslaught of brilliant combustibles and reach the high score!

Features:
• Gorgeous retina graphics tailored to each individual iPhone model for maximum clarity.
• High energy electronic music produced by Justin Medford.
• Fast paced play with multiple difficulties to challenge players of all skill levels.
Forum Thread: Neon Blast (By Appocalypse)
---
O Fighter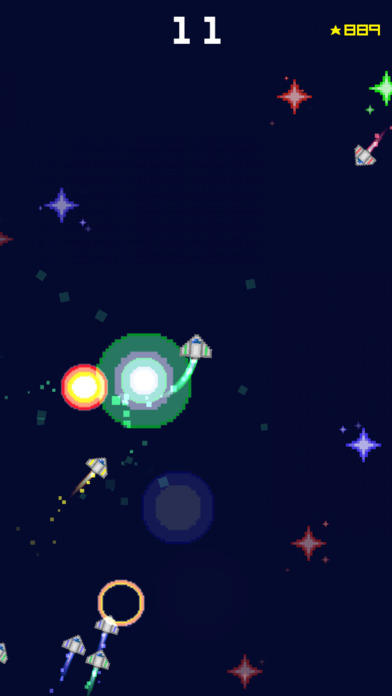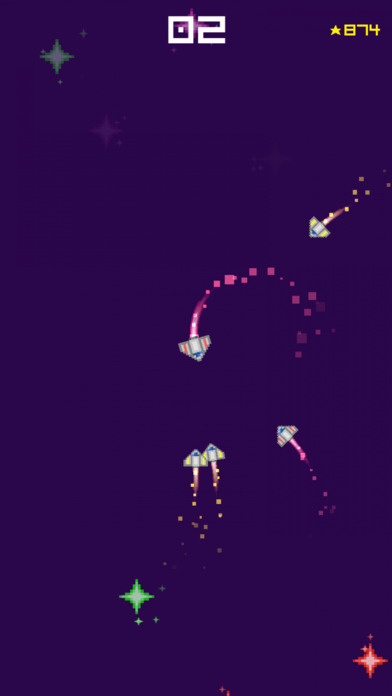 iTunes Description
"O Fighter" is a classic pixel style arcade game.It is addictive to take your time. Though this is a single player game, but you will feel like play with multiple players. There are lots of clever(???) and dangerous enemies.

Easy to learn: one tap to control your fighter and collect stars.When you get a star, it will explode and kill enemies around it.

Hard to master: Enemies are flying slow, but your fighter is flying by an "O" track, you may break yourself. Be careful!

Have fun!
Forum Thread: O Fighter (by YINJIAN LI)
---
Please, Don't Touch Anything 3D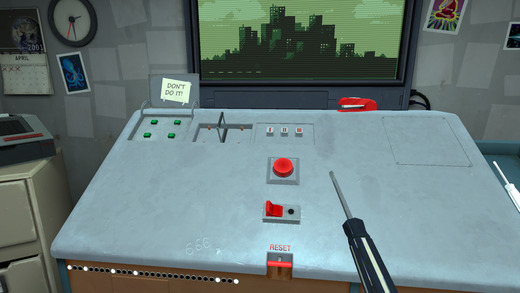 iTunes Description
Please, Don't Touch Anything 3D is a cryptic, brain-racking button-pushing simulation.

Covering for a colleague who is taking a bathroom break, you find yourself in front of a mysterious console consisting of a green screen monitor with a live image of an unknown city. Also present is an ominous red button with the simple instruction to not touch anything!

Push it and expect to be held liable for any unintended aftermath. And there will be many.
Forum Thread: Please, Don't Touch Anything 3D (by Escalation Studios)
---
Super Dragon Dash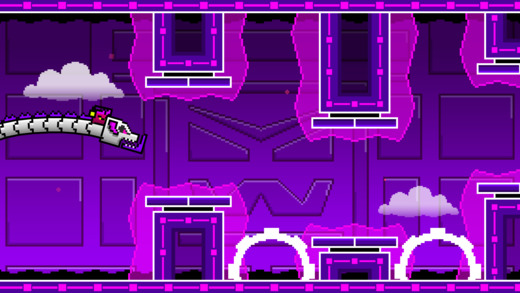 iTunes Description
Super Dragon Dash is here. A fast paced platform game with a retro style that will test your skills to the limit. Play for free now!

Unlock the fantastic pieces and create your own dragon! With hundred+ of pieces to unlock, customize your dragon and overcome the different levels of this simple but difficult game.

Go for the glory! Earn stars to ascend in rank. Only the best players can compete in the Pro League. Are you able to reach the summit and gain LEGENDARY rewards?
Forum Thread: Super Dragon Dash (by Ruben Pecellin)
---
Turbo League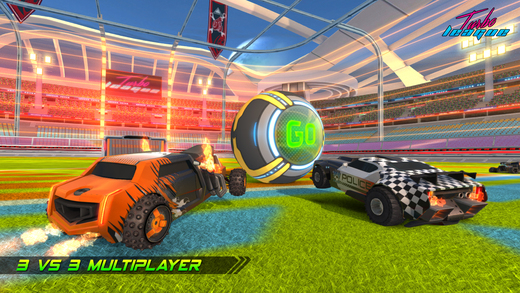 iTunes Description
Combine our Real-time physics with your driving skills and propel yourself through your opponents to blast the goal.
First time ever combine the fun of soccer with racing adrenaline in a mobile game

3 vs 3 Real time Multiplayer
Forum Thread: Turbo League (by Zerofour Games)
---