Well it's the eve of the big iTunes holiday freeze and it looks like plenty of developers were able to sneak their games in for release before we all take a well-deserved break. Technically the freeze starts the 23rd so it's possible some more stuff will sneak out before the virtual doors actually close. We'll let you know if anything noteworthy comes out before then (cough cough Binding of Isaac) but as of our normal weekly time you can see everything on offer in the full list below. Let us know which games you'll be downloading to check out over the holiday weekend!
---
Angry Birds Blast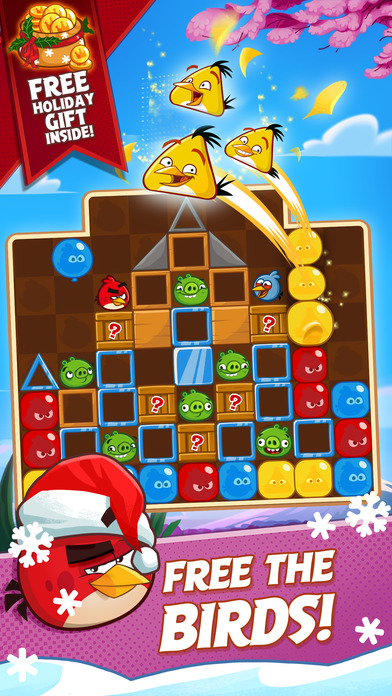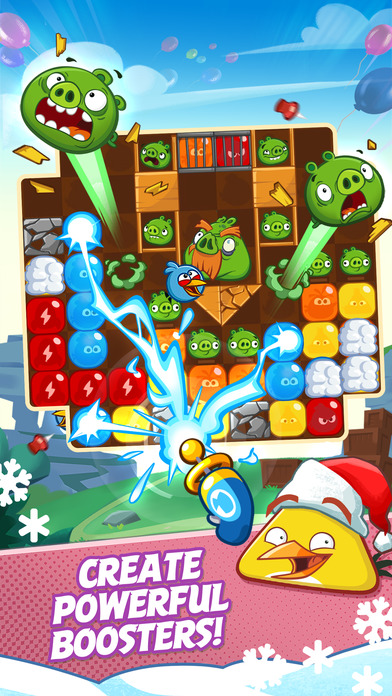 iTunes Description
Play an all-new Angry Birds tap-to-match game! The pigs have trapped the Angry Birds inside colorful balloons! Pop matching balloons to set the birds free and stop the pigs in this addicting puzzle-adventure game.
At It Again
Use your balloon-blasting skills to outsmart the pigs in over 250 fun levels! Find the smartest way to solve puzzles, crack high scores, and earn three stars in every level.
Balloon-Bursting Boosters
Use boosters to blast tons of balloons, glass, wood and more! Match 5, 7, or 9 bubbles to create rockets, bombs, and laser guns! Combine boosters for even more devastating combos.
Forum Thread: Angry Birds Blast (by Rovio Entertainment)
---
Blackjack Buddies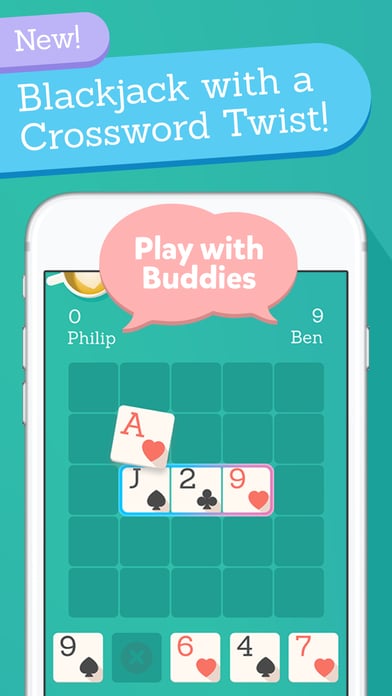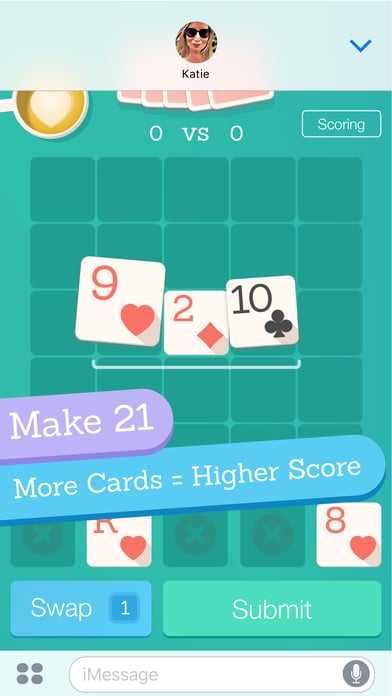 iTunes Description
Blackjack Buddies mixes the best parts of the classic card game with a crossword game board. It is a completely new way to play the game of blackjack head-to-head against your friends in iMessage!

Play with friends, family or other fools and find out who is the smartest. Make epic combos with blackjacks all across the board to score amazing points.

Please note that playing the game over iMessage is only compatible with devices on iOS 10.0 or above.
Forum Thread: Blackjack Buddies (By Rise Games)
---
Block Monster Breaker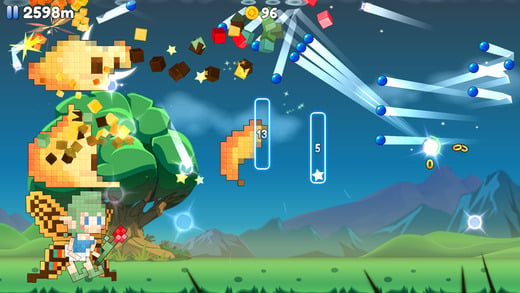 iTunes Description
Fusion of GunShooter and Breakout! Endless troops of monsters! Wreck them all!

* Gun ball, Multi ball, Blast ball! Wreck them in any way you want, however you want! Enjoy three different attacks that are beyond your imagination!

* Experience the thrill of dodging back and forth!

* Cool monsters with splendid graphic!

* The more you bounce the ball, the more power you'll get! Calculate the angle just like when you are playing the pool!
Forum Thread: Block Monster Breaker (by Plampsoft)
---
Bomb Hero 3D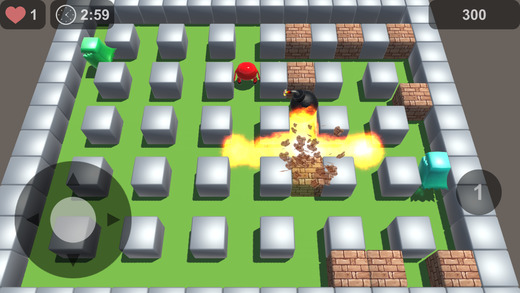 iTunes Description
"Bomb Hero 3D" is a classical arcade game.
Your goal is to clear all monsters by bombs, and find the portal.

Features:
– 50 stages, random generated every time
– Global leaderboards
– No Ads, No In-App Purchases
Forum Thread: Bomb Hero 3D (by YANHUA ZHAO)
---
Bor's Adventure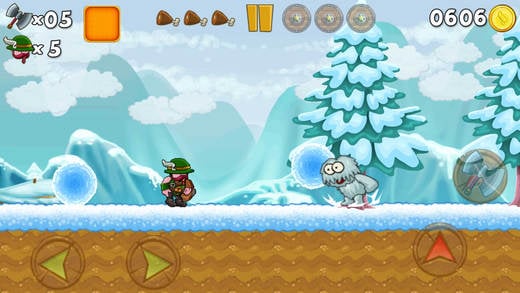 iTunes Description
Bor is a viking who has lost his 60 wives, help him to find them all!
A lots of monsters will try to stop Bor, and you will have to travel through lands and castles to bring them all back to your peaceful home.
Jump, fight, throw axes and use every kind of power-ups to beat the monsters!

It will be hard, very hard, insanely hard! But Bor is mad enough to succeed in this adventure!
Forum Thread: Bor's Adventures (by Dracoders)
---
Bullet Force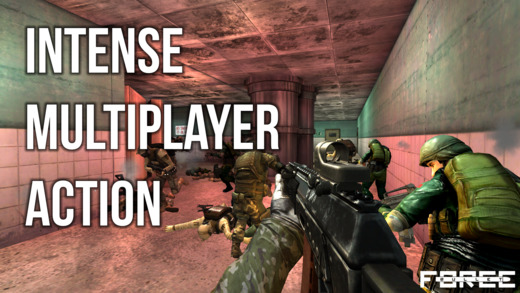 iTunes Description
Bullet Force is a fast-paced modern action FPS. The best multiplayer First Person Shooter of 2017. This top action FPS has 4 exciting multiplayer game modes, including Free for All, Team Deathmatch, Gun Game, and Conquest (Capture flags).

Customize your loadout with skins, primary, secondary, and throwable weapons. Unlock and equip perks to give your class an extra edge. Amazing gun and player skins show off your unique style. Take out your enemies using a variety of primary weapons including snipers, sub-machine guns, and assault rifles. Switch to a handgun or butterfly knife to finish them off.
Forum Thread: Bullet Force (by Blayze Games)
---
Chopping Jack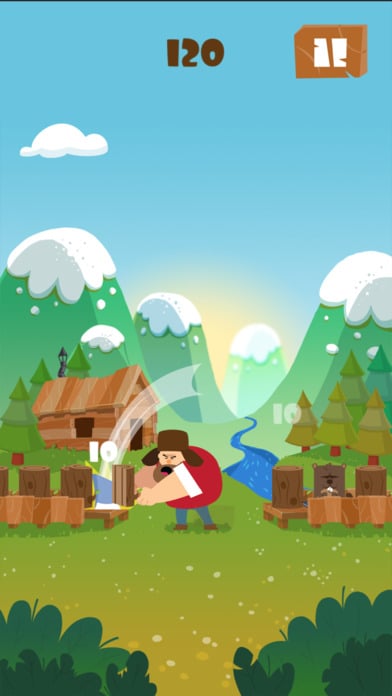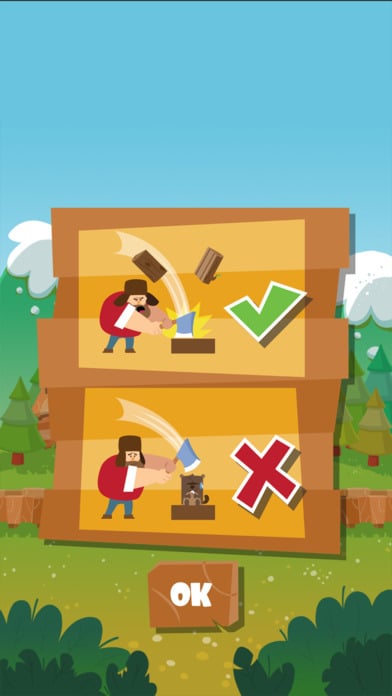 iTunes Description
Chopping Jack is an arcade style casual game. Winter is coming and Jack needs firewood! Your mission is to help Jack chopping wood but be careful and don't chop the beavers!
Forum Thread: Chopping Jack (by Samuel Marin)
---
Country Crush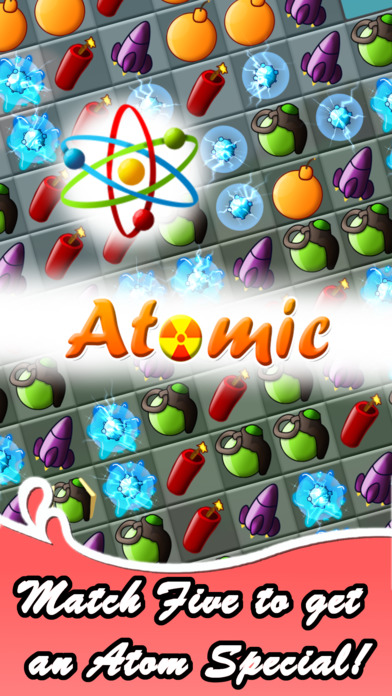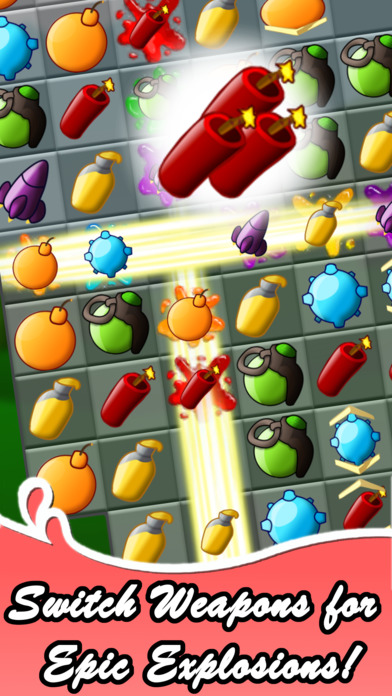 iTunes Description
Country Crush – The Countryballs Saga

Country Crush is an epic switching and matching puzzle game by BitStern. New weapons, crushing combinations and challenging contries and levels with tanks and explosions! Explore new countries from Germany to the U.S. to Russia and maybe to Space in this Countryballs and Polandball world!
Play Country Crush alone or with friends to get new high score record!
Forum Thread: Country Crush (by BitStern)
---
Dungeon Creator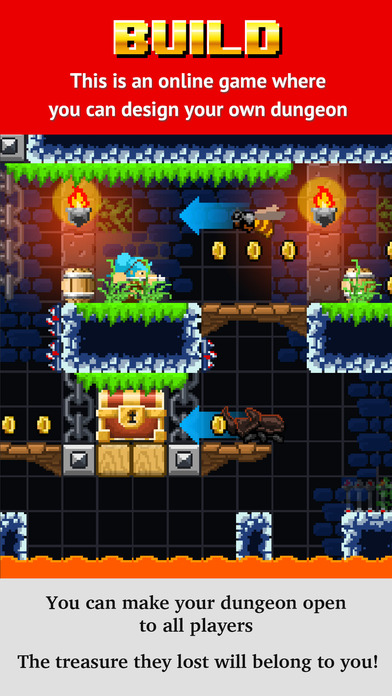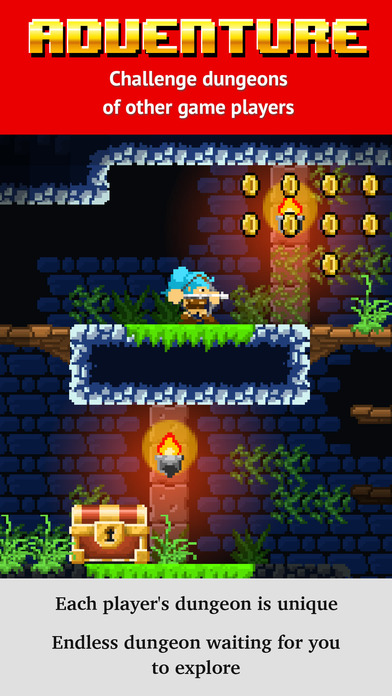 iTunes Description
This is an online 2D platform game about dungeon, where you can build scenes and take adventures. You can not only design your own dungeon, but also challenge dungeons of other game players.We provide a wealth of dungeon game material. It's totally up to you to decide the layout of the entire dungeon, as well as the placement of each trap and enemy!Also you can take adventures in almost unlimited number of dungeons created by other players, plunder their treasure, and show them your super game skills!
Forum Thread: Dungeon Creator – Online 2D platform game (by ColorfulPhone)
---
Emperor of Chaos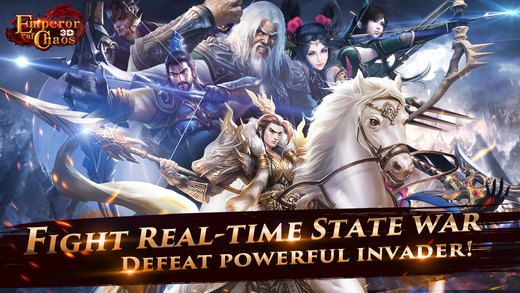 iTunes Description
Emperor of Chaos is a mmorpg game based on Massive stunning 3D-experience ancient world background. You build your city, rise your heroes, train your troops, join the alliance and challenge players around the ancient world. Emperor of Chaos is set on the background of the three kingdoms. In such an era of heroes, you will travel through the real stories of the three kingdoms and start your own legend from a unknown soldier to a famous general.
Forum Thread: Emperor of Chaos (by ZLOONG)
---
Evhacon 2
iTunes Description
Evhacon is a single player action roleplaying game created by independent developers Pietro Nifosi and Nunzio Bonsignore.

Assume the role of a Rhontirian Centurion charged with aiding the Aecherians on a epic quest steeped in mystery and high adventure!
In typical RPG fashion you'll go on quests, fight monsters and level up your character.
Enhance your attributes and talents as you see fit, assemble valuable gear and rare items.

Vivid, detailed graphics help the game world come to life, and every character is voice acted.
Forum Thread: Evhacon 2 – Heart of the Aecherian (by Retroverso)
---
Froggie Jump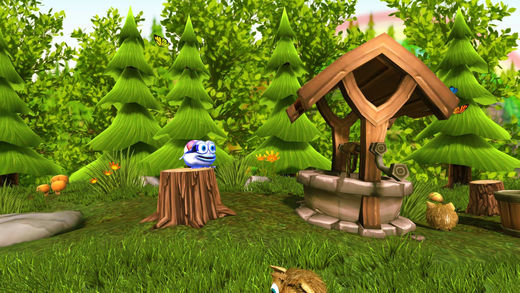 iTunes Description
Overcome all dangers and find your froggie girl. Cute platformer game for players with nerves of steel. Find your froggie girl in each of the 12 unique levels in the shorters possible time.

Lead your frog hero on his oddyssey to save the froggie girl. Double jump using your air powered fan-cap and slow your falls. Fill your belly with flies on your journey for maximum satisfaction. Levels are short and intense.

Play on your mobile device or VR headset (gamepad required).
Forum Thread: Froggie Jump (by Cenek Strichel)
---
Geometry Dash World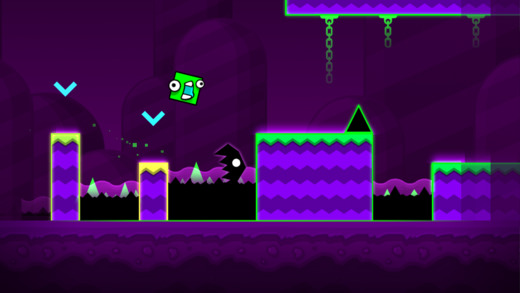 iTunes Description
Geometry Dash is back with a brand new adventure! New levels, new music, new monsters, new everything! Flex your clicky finger as you jump, fly and flip your way through dark caves and spiky obstacles. Discover the lands, play online levels and find the secrets hidden within the World of Geometry Dash!

• Rhythm-based Action Platforming!
• Ten unique levels with music from Dex Arson, Waterflame and F-777!
• Play daily quests and earn rewards!
• Play online levels created by the Geometry Dash community!
• Unlock unique icons and colors to customize your character!
• Fly rockets, flip gravity and much more!
• Use practice mode to sharpen your skills!
• Challenge yourself with the near impossible!

Approved by RubRub \ (•◡•) /
Forum Thread: Geometry Dash World (By RobTop Games)
---
Get Wrecked: Epic Battle Arena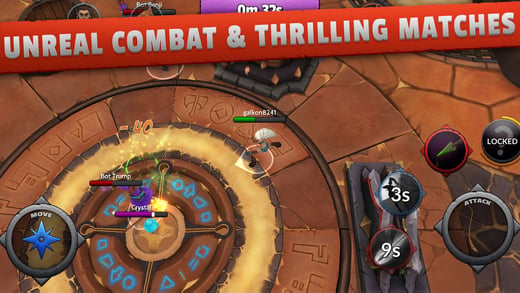 iTunes Description
Welcome to the world of Get Wrecked! Get Wrecked is a fast-paced multiplayer game where you fight friends and enemies in epic battle arenas! Choose a class, unlock crates and chests to level up, discover new items and skills, earn awesome rewards, build clans, socialize with fellow heroes, and so much more! You can play with other players from all over the world. This game was created by gamers, for gamers, and we invite you to be a part of our community today.
Forum Thread: Get Wrecked: Epic Battle Arena (by Get Wrecked)
---
Gotta Eat Them All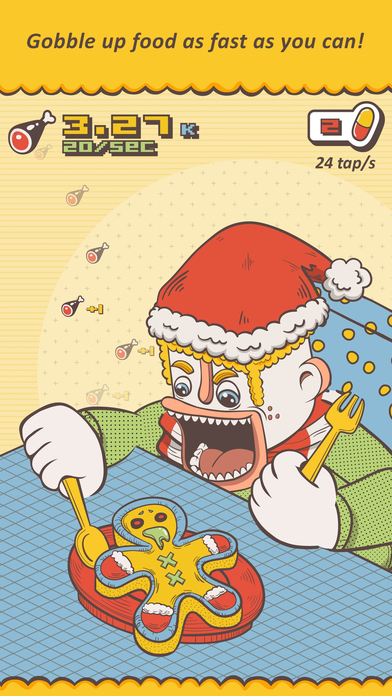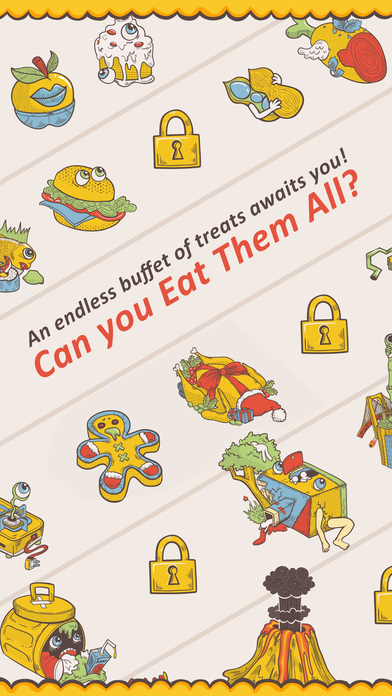 iTunes Description
Devour everything in this highly-addictive clicker game!

Help Leon, a jaded glutton, on his glorious adventure to find the cuisine that can satisfy his boundless appetite! Leon's only holiday wish is to eat tons of food! Undaunted by calories, Leon continues his epic feasting, piling on the pounds and layers of fat just in time to fight back against the winter chill! His appetite knows no bounds, and it's just a matter of time before he's gobbling up entire planets, the best present he could ask for! Will Leon ever find satisfaction?
Forum Thread: Gotta Eat Them All: Clicker (by Animoca Brands)
---
Grumpy Cat's Worst Game Ever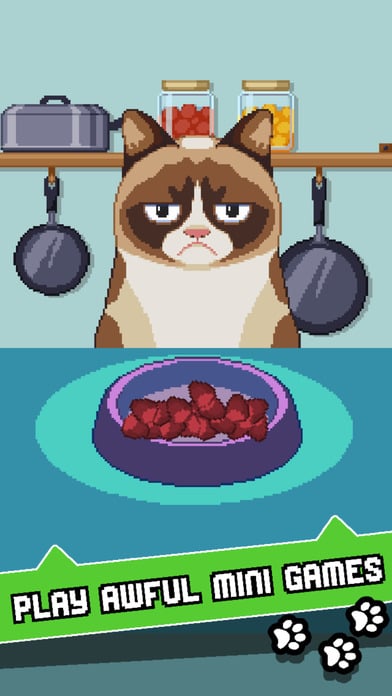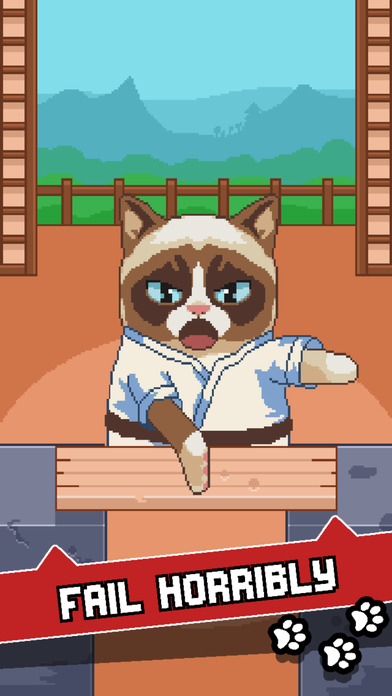 iTunes Description
Grumpy Cat's 1st official mobile game is here! It's the WORST-GAME-YOU-WILL-EVER-PLAY.

Features:
* Play awful mini games starring: Grumpy Cat
* Unlock Grumpy Cat characters and use them as stickers in iMessage
* Share Grumpy Cat memes
* Get high scores and challenge your friends
* Groovy chiptune music by Maxo
Forum Thread: Grumpy Cat's Worst Game Ever (by Lucky Kat Studios)
---
Hot Wheels: Race Off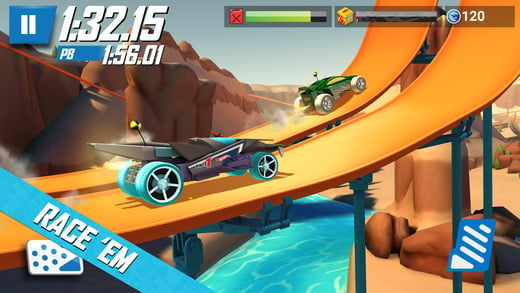 iTunes Description
Everything you love about Hot Wheels brought to life in an awesome racing game:

– RACE 20+ Hot Wheels cars across 40+ insane physics racing tracks
– BLAST OFF of boosters, loops, and jumps to stunt on the iconic Hot Wheels orange track
– UPGRADE AND BUILD YOUR COLLECTION of Hot Wheels cars
– CHALLENGE YOUR FRIENDS and the world in competitive multi-player mode

Hot Wheels: Race Off is pure adrenaline sure to get your heart racing. Download the best free racing game today!
Forum Thread: Hot Wheels: Race Off (By Hutch Games)
---
King of Dirt
iTunes Description
King of Dirt lets you experience the most immersive first-person bmx action without actually stepping on a real bike. Pull some of the most epic bangers in this adrenaline-fueled arcade extreme sports game. Design the dopest wheels to your liking, get down and dirty on the wild and thrilling dirt trails. Nail tricks like a pro and become the gnarliest legend on the leaderboards. Addition to BMX bikes and Freestyle MTB, you can unlocks Scooters and super sexy Mini-bikes!
Forum Thread: King Of Dirt (by Meskova)
---
The Last Tree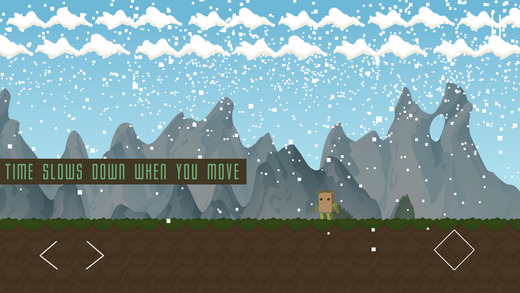 iTunes Description
The year is 2092, and the tree called UNGRODO is the last tree on earth and everybody's chasing him. He has very special skill – TIME SLOWS DOWN WHEN HE MOVES.

• Superhot and Braid inspired mechanics
• Soundtrack is completely classical music
• In contrary to every 2D platformer ever, this platformer is going in the left direction
• Every time when Ungrodo touches the ground – it shakes a bit (because he is a heavy, little fellow)
• No ads

Through this game I'm trying also to raise awareness about deforestation and clearing Earth's forests on a massive scale worldwide, which happens for many reasons, but most of them are related to money.
Forum Thread: The Last Tree (By Dalibor Kamnjanac)
---
Loop!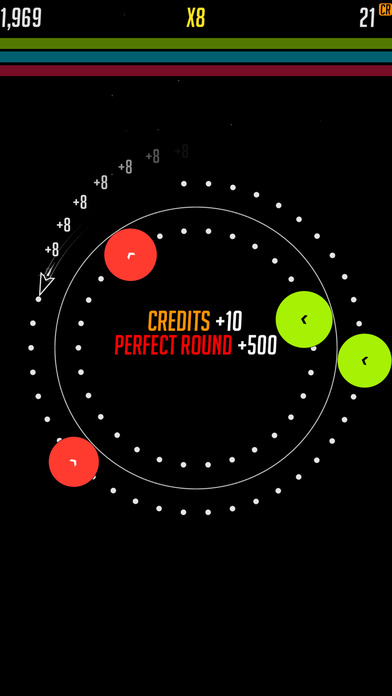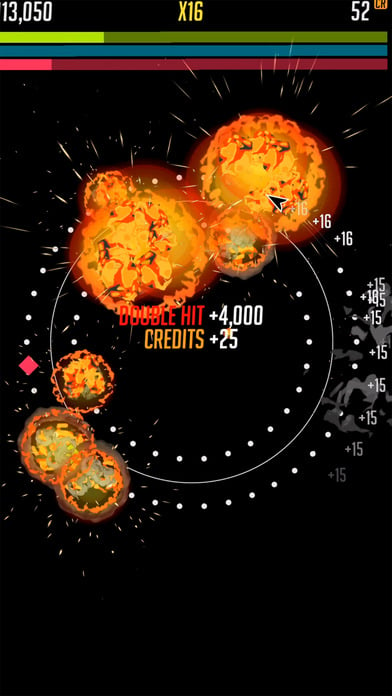 iTunes Description
Loop! is a fast-paced, one touch, hiscore game.

Gather Pills, Master Multipliers and Boost Upgrades.
Forum Thread: Loop! (by frogameleon)
---
Lost in the Woods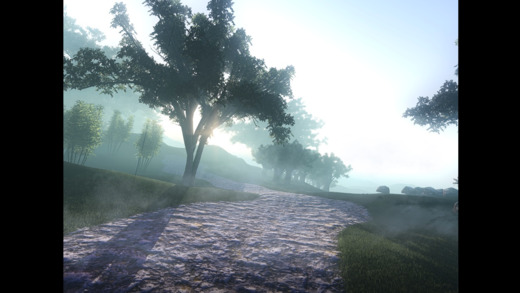 iTunes Description
Enter a deceptively beautiful world where secrets lay hidden at every turn… and nothing is as it seems.

You must search. You must explore. You must use your wits to map out and navigate the woods. Find hidden puzzles to complete to progress through the game. And ultimately escape from being Lost in the Woods!
Forum Thread: Lost in the Woods – Adventure Game (by M9 Packaging)
---
Moe! Ninja Girls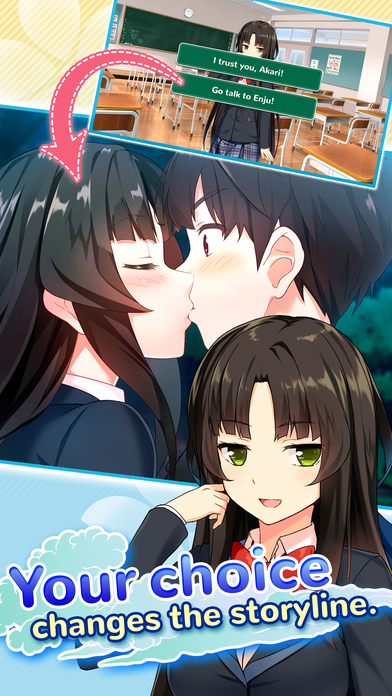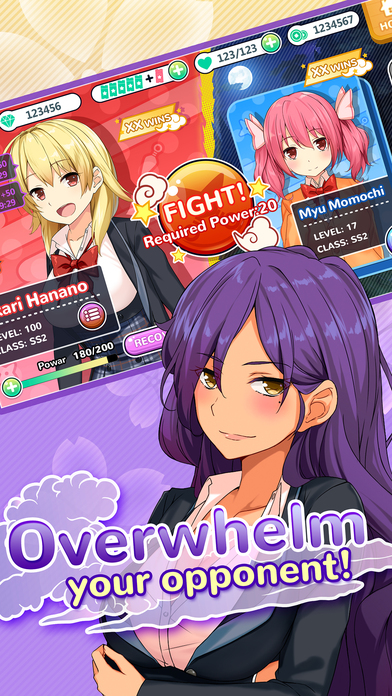 iTunes Description
WHAT'S THIS GAME?:
The ending of the story will change based on the choices you make during the story. Your own, unique story awaits you! These large-scale love story games are different from either anime, manga or romance novels but are just as enjoyable. Get close with your favorite girl and enjoy school life.

ABOUT MOE! NINJA GIRLS:
You're a genius ninja that hides your true identity and transfers to Mizaki School.
Surrounded by girls your age, you finally get the peaceful everyday school life that you've always longed for. After a series of events, you end up starting a "Ninja Seeking Club" at school to find ninjas! As you spend your days busy with girls and club activities, you start to discover the true identities of your fellow club members… Can you unmask your favorite girl's identity? And what's the big secret behind Mizaki School?
Forum Thread: Moe! Ninja Girls (by NTT Solmare)
---
Moonlight Express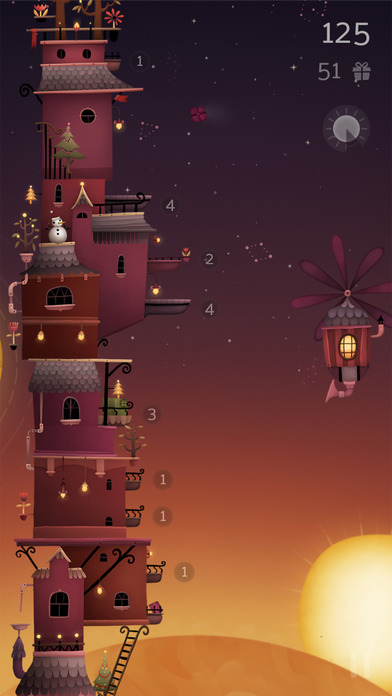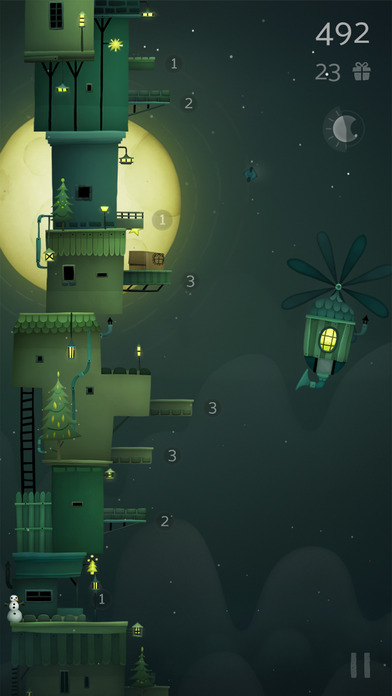 iTunes Description
It's the night before Christmas. Santa Claus is about to start delivering gifts but his reindeer refuse to fly. He calls a boy named Palti for his overnight delivery service "Moonlight Express". Palti promises to do his very best and deliver the gifts on Santa's request.

With a seemingly easy one-tap gameplay, Moonlight Express invites you on an adventure in the serene heights of Skyscraper City. Embark on the noble quest of this cliché breaking Christmas game, filled with atmospheric music and beautiful graphics.
Forum Thread: Moonlight Express (By Damir Stuhec)
---
Pinball Colors
iTunes Description
Play more tables than any other pinball app with Pinball Colors!
-Tons of levels and you will love to play all!
-Challenge gameplay
-Colorful & Juicy design
-For pinball lovers
Forum Thread: Pinball Colors (by Marcos Riffel)
---
Pinpop VEGAS: Extreme Pinball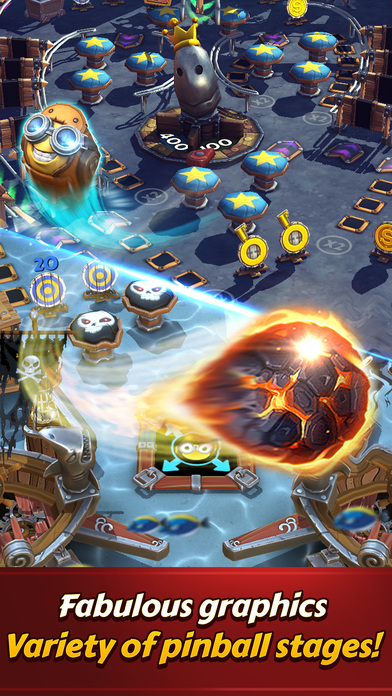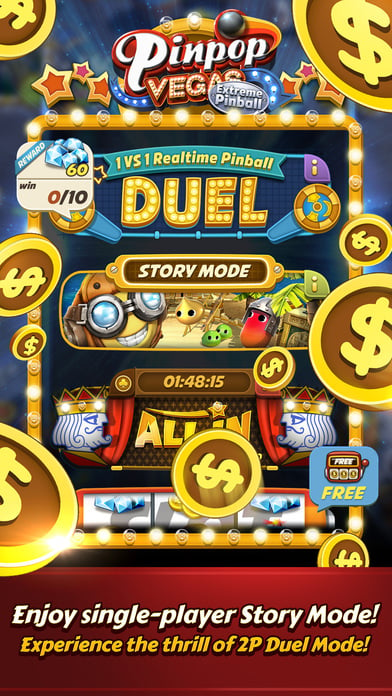 iTunes Description
The world's first real-time multiplayer pinball battle game!
Controls so easy that anyone can play! Realistic physics! Competitive head-to-head battles!

[GAME FEATURES]

*Real-Time Competition
-Play Battle Mode 1-on-1 against opponents
-Attack and defend in real time
Forum Thread: Pinpop VEGAS: Extreme Pinball (By NEXON Company)
---
Pocket Bandit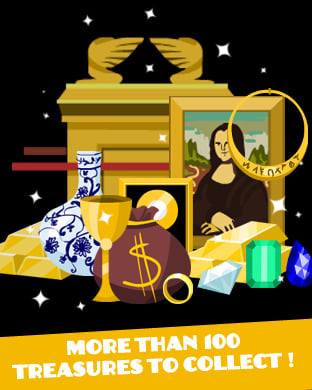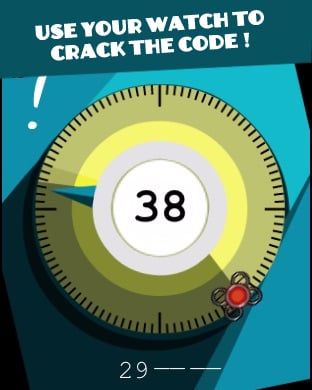 iTunes Description
Pocket Bandit is a fun and fast-paced puzzle game for Apple Watch. To orchestrate your heist, the Apple watch will be the key : use the crown to move and vibrations to find the good combination !
Each successful heist will give you a treasure and there is more than 100 of them : Steal'em all to become the King of Bandits !

Note : You will need an Apple Watch to play Pocket Bandit (you dont need an iPhone).
Forum Thread: Pocket Bandit for Apple Watch (by Seele Games)
---
RollerCoaster Tycoon Classic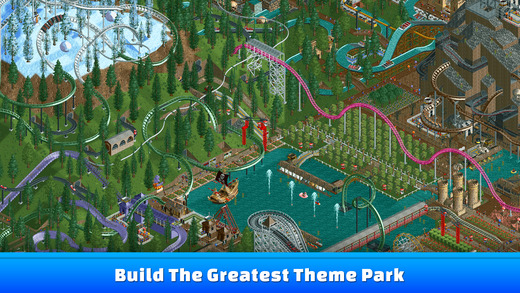 iTunes Description
RollerCoaster Tycoon® Classic is a new RCT experience, combining the best features from two of the most successful and beloved RCT games in the series' history – RollerCoaster Tycoon® and RollerCoaster Tycoon® 2.

Create and run amazing parks complete with the most outrageous rides imaginable. RCT Classic includes a mixture of authentic playability, depth of gameplay and unique graphical style of Chris Sawyer's original best-selling RollerCoaster Tycoon® PC Games, now enhanced for handheld devices.
Packed with content, players can enjoy designing and building roller coasters and rides, landscaping parks and managing the staff and finances to keep their guests happy and the money flowing in.
Forum Thread: RollerCoaster Tycoon® Classic (By Atari)
---
Save the Penguin
iTunes Description
Hello young penguin and welcome to our colony! Things are pretty insane around here! We don't really know why, but our ice is gradually melting and what's even worse .. our precious water is contaminated! I advise you to stay on your iceberg for as long as you can !!

Don't worry about the delicious fishes, they're escaping the ocean too! Just be smart and stay away from those inflated pufferfishes! Also watch out for those annoying pelicans. I mean, they are so selfish! Just… TAKE THEM DOWN!

Well that's all, good luck .. You're gonna need it!
Forum Thread: Save The Penguin – Free Adventure Platform (By Gabriel Bogdan Marinescu Rossi)
---
Shape.Me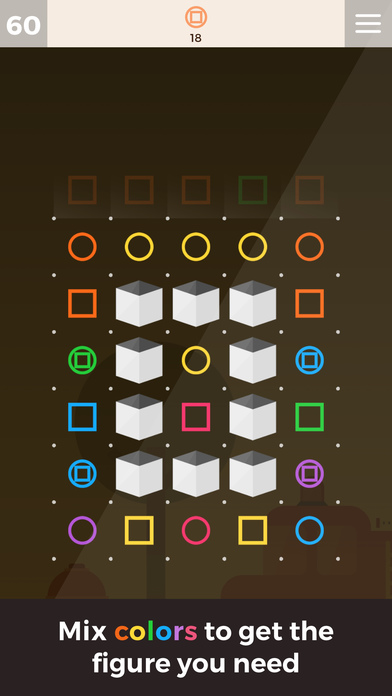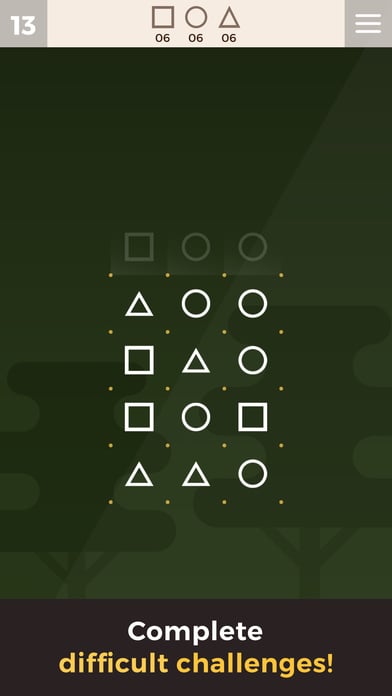 iTunes Description
Welcome to a world where all human dreams are close to disappearing.
ShapeMe is a wonderful geometric puzzle game, guided by an adventure.
Help Nino solve puzzles, and find the other Amers along the way.

Merging shapes?
Seems easy enough…
Is it though?
Forum Thread: ShapeMe (Umbrella + Seldom)
---
Snowball!!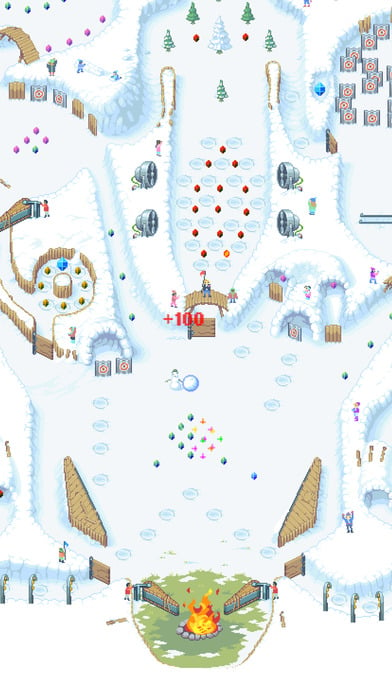 iTunes Description
Snowball is a homegrown, hand-cranked winter pinball adventure from Pixeljam, the creators of Dino Run.

Send your behemoth snow spheres through an epic kid-constructed bobsled maze of snowbanks, homemade wooden paddles, Tesla coils, igloos, railcars, and more.

For both casual and hardcore pinball fans!
Forum Thread: Snowball!! (By Pixeljam)
---
Stickman Base Jumper 2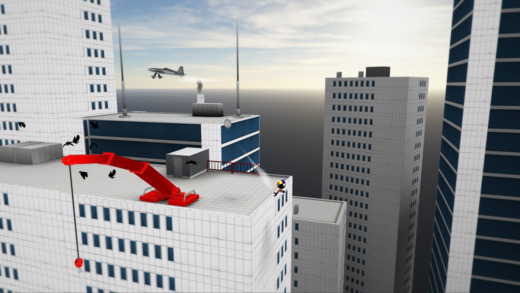 iTunes Description
Pack your parachute and jump down the highest buildings in the world and experience the amazing feeling of Stickman Base Jumper 2! Estimate your run up and perfectly time your jump off to glide through the air, perform insane proximity flights and open your parachute in the very last moment before you crash bone breaking into the ground.
Prepare to jump from famous buildings like the Eiffel Tower, Trump Tower, Empire State Building and many more and choose from tons of different parachutes, jump suits and flight styles that you can unlock while playing.
Forum Thread: Stickman Base Jumper 2 (by Djinnworks)
---
Strange Pets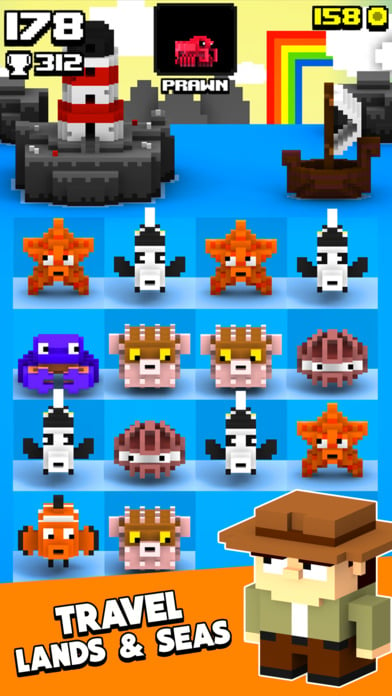 iTunes Description
Grandma got a monkey.
Uncle got a spider.
Dad got a donkey.
Travel across faraway lands and seas to find the world's strangest pets.
Create massive combos and get help from magic heroes.
What pets will you find?
Forum Thread: Strange Pets (by NetDevo)
---
Two Paths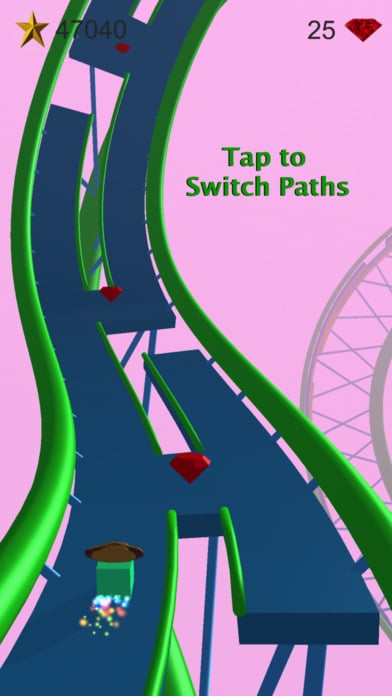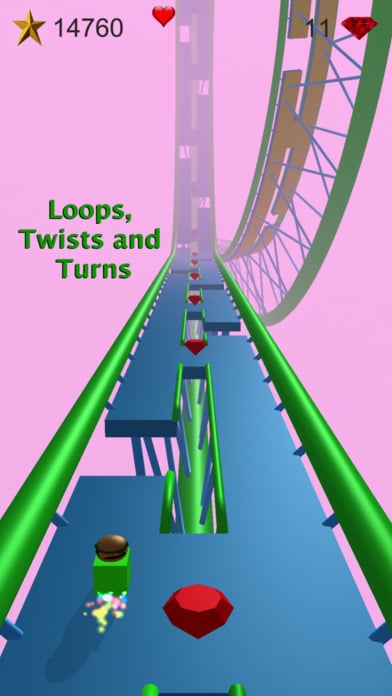 iTunes Description
The best action of an endless runner with the thrill of a roller coaster. Follow the correct path that extends infinitely through all the twist, turns, and loops of the wildest roller coaster imagined.

You must act quickly to avoid the holes and falling off the path. A single one tap control makes this game easy to learn and addictive to play. Just tap to change paths at the cross-overs.

Your character starts off slow but the further you get along the paths, the faster it gets!
Forum Thread: Two Paths (by Steve Snyder)
---
The Walking Dead: A New Frontier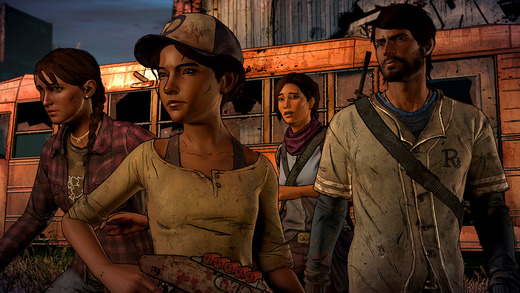 iTunes Description
Includes Episode 1 in this brand new season from the award-winning studio, Telltale Games.

When family is all you have left…how far will you go to protect it?

After society was ripped apart by undead hands, pockets of civilization emerge from the chaos. But at what cost? Can the living be trusted on this new frontier?

As Javier, a young man determined to find the family taken from him, you meet a young girl who has experienced her own unimaginable loss. Her name is Clementine, and your fates are bound together in a story where every choice you make could be your last.
Forum Thread: The Walking Dead: A New Frontier (by Telltale Inc)
---
WarpDrive X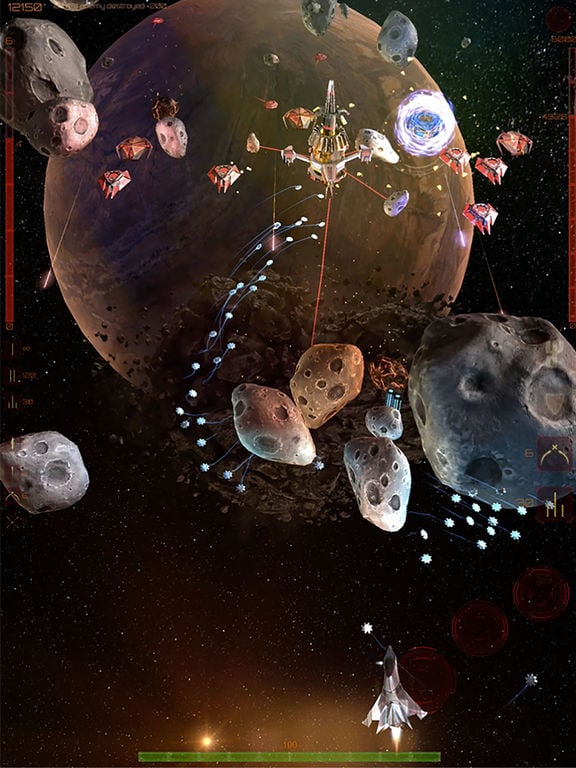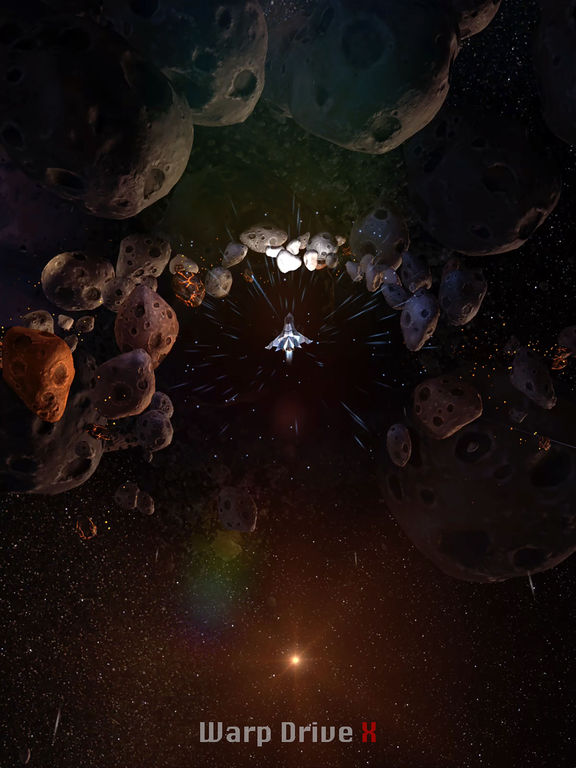 iTunes Description
Warp Drive X is an arcade style space shooter game. Your goal is to travel back to earth through swarms of alien spaceships and collect their fuel cell's for your warp engine. Each level completion is a giant leap closer to Earth, but you are far away, and it isn't going to be an easy ride.
Forum Thread: WarpDrive X (By kalman ruszkai)
---