Gameloft's Disney Magic Kingdoms (Free) has seen a steady stream of content updates, with the most recent one being the (pretty awesome) Halloween Nightmare Before Christmas event. Now, the freemium kingdom-builder is back at it again with a new seasonal event based on one of their most popular IPs.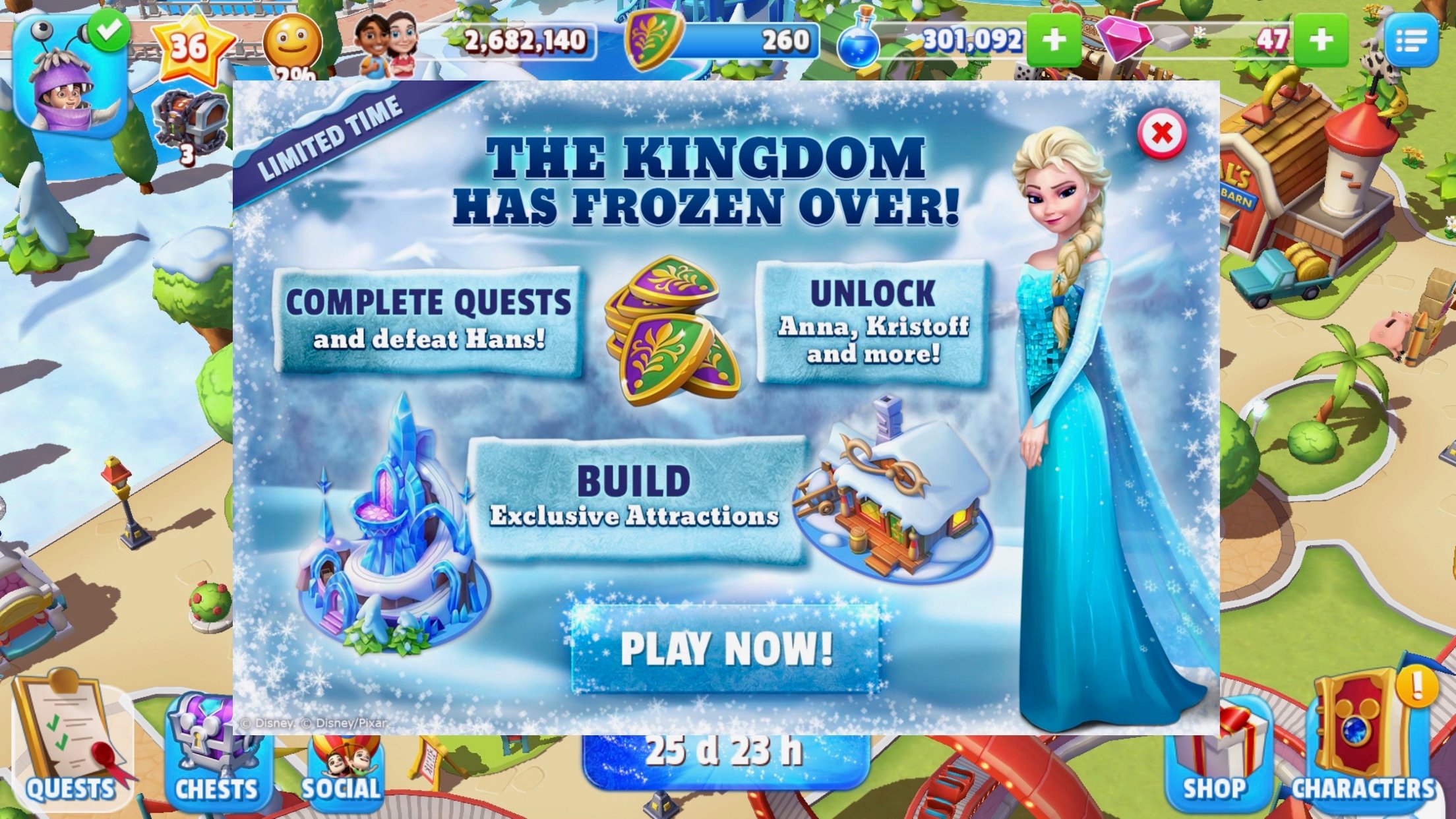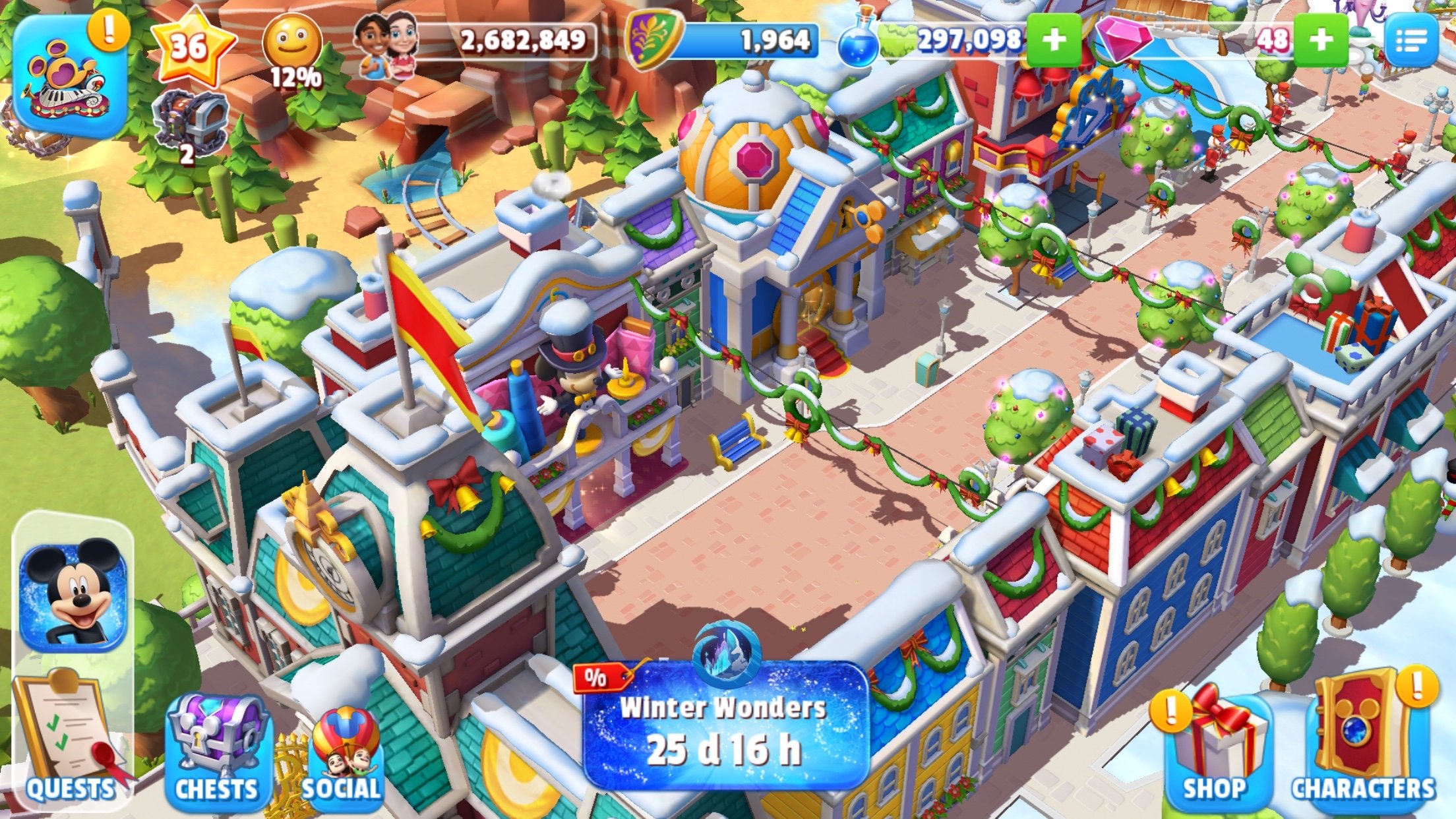 Players that log in now will bet met with the 'Winter Wonders' event, which has players completing new quests and collecting a new type of currency based on Frozen. For folks that have played through the Incredibles or Nightmare event, Winter Wonders will look very familiar. There are six total characters to unlock (Anna, Elsa, Olaf, Kristoff, Sven and, eventually, the villain Hans) with the seasonal currency, with each being behind a timer before being available. Because of the timers, there's always some artificial pressure to shell out IAP in order to speed through the quests quicker, but it's certainly possible to unlock all the content if you open the app up a dozen times a day.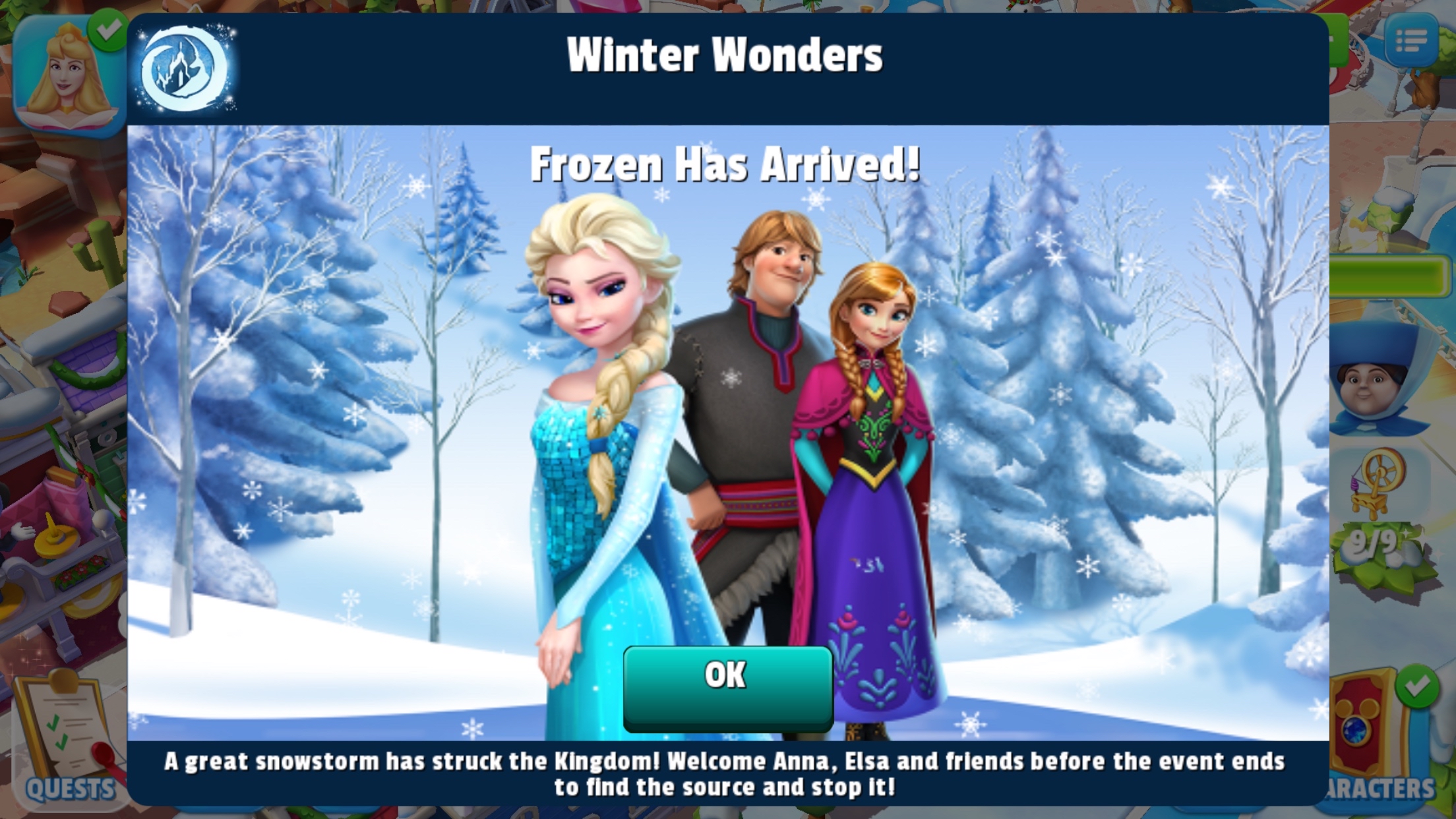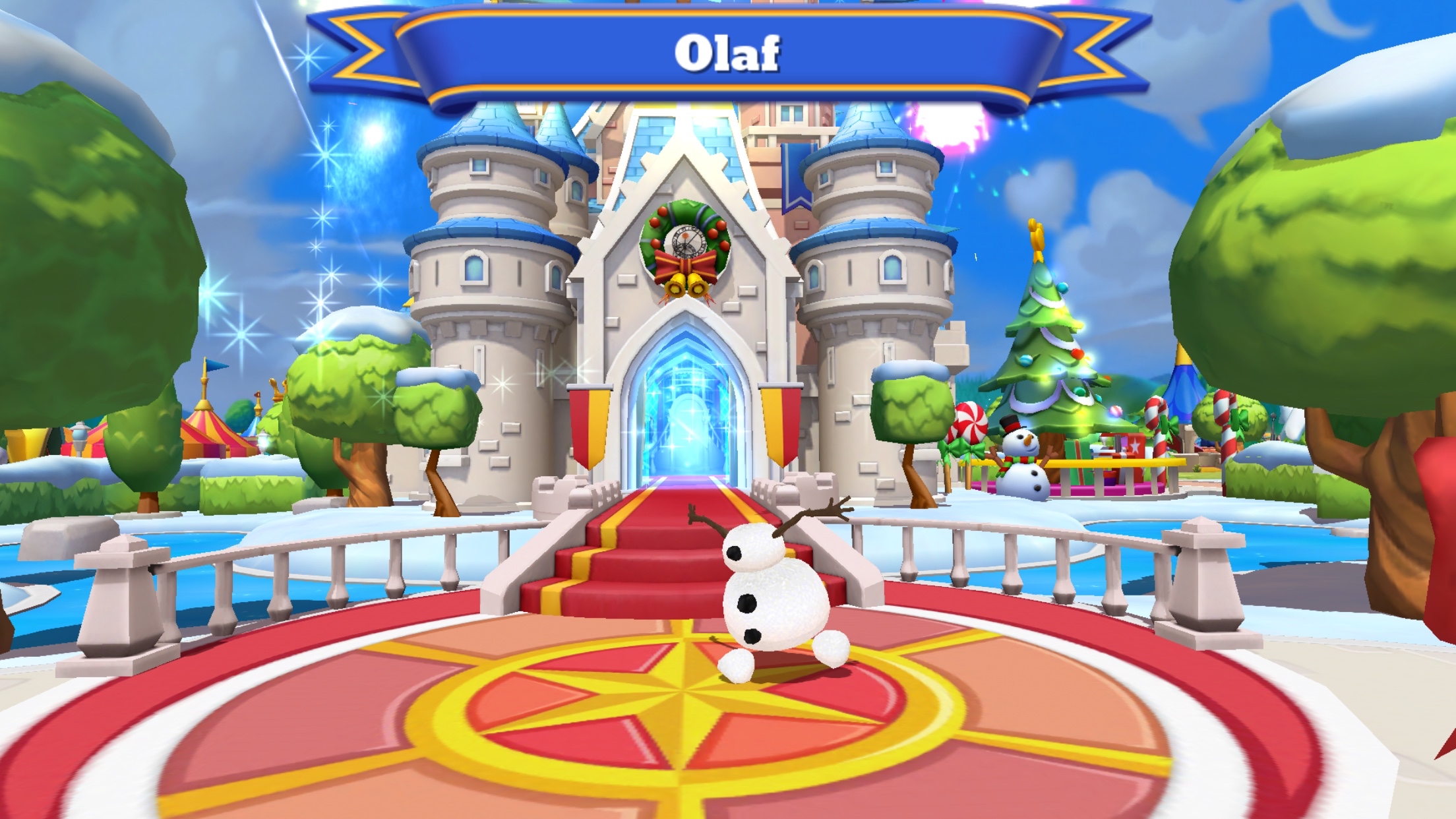 Meanwhile, as far as the content is concerned, Frozen is probably a bit more contentious than the other seasonal IPs, as I'm reasonably certain there are players out there that just won't care for this content. Still, if you're a regular player of Disney Magic Kingdoms, you'll want as many characters and buildings as possible so you'll plow through it regardless. Also, I'm really digging the holiday decorations for Main Street.
The Frozen event is out now and will end shortly after the New Year.